Promotion of Gandhian Philosophy (An Old and Rare Book)
$2000

$20.00
Tax included.
Shipping
calculated at checkout.
---
---
Book Specification
Book Description
Foreword
Sri G. Ramachandran was invited by the University of Mysore to deliver a series of lectures on the Gandhian thought and in these lectures he has attempted to expound the basic ideas of Mahatma Gandhi. Sri Ramachandran not only possesses an intimate knowledge of the Gandhian thought but he has also been trying to put the Mahatma's ideas into practice in the educational institution at Gandhigram of which he is the Founder-Director.
India will soon be celebrating the birth centenary of Mahatma Gandhi. This is an occasion for our people to find out how much of the Gandhian influence is left over in our personal and public life. We may adore Mahatma Gandhi but the truth is that we have turned our back on his teachings. There is neither truth nor non-violence in our society today and even though we may pay lip sympathy to the teachings of Mahatma Gandhi we have thrown to the winds the rich heritage which this apostle of non-violence and truth left behind. Gandhi was murdered by a fanatic but his moral influence is continuously being eroded after his death by the very same persons whom he trusted and on whom he bestowed abundance of affection. This is the greatest tragedy which is being enacted on the Indian stage today.
**Contents and Sample Pages**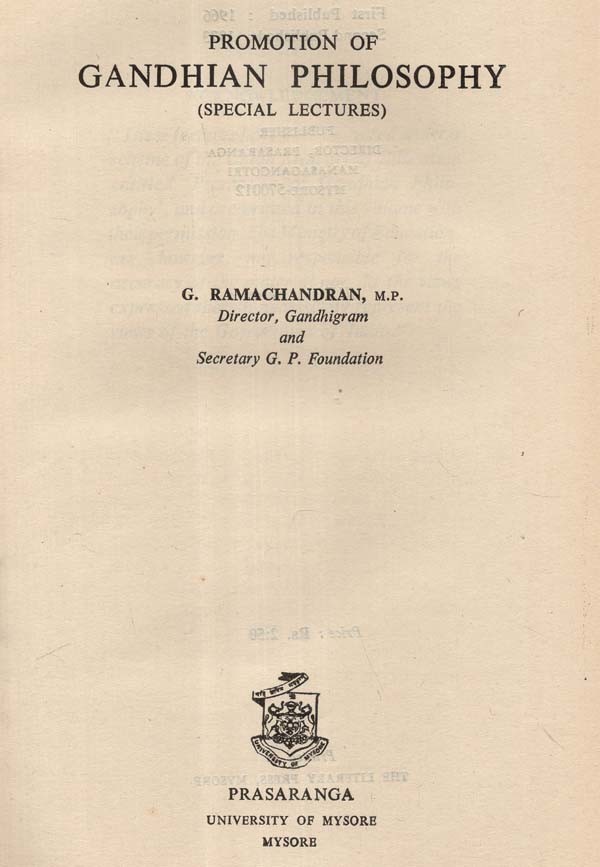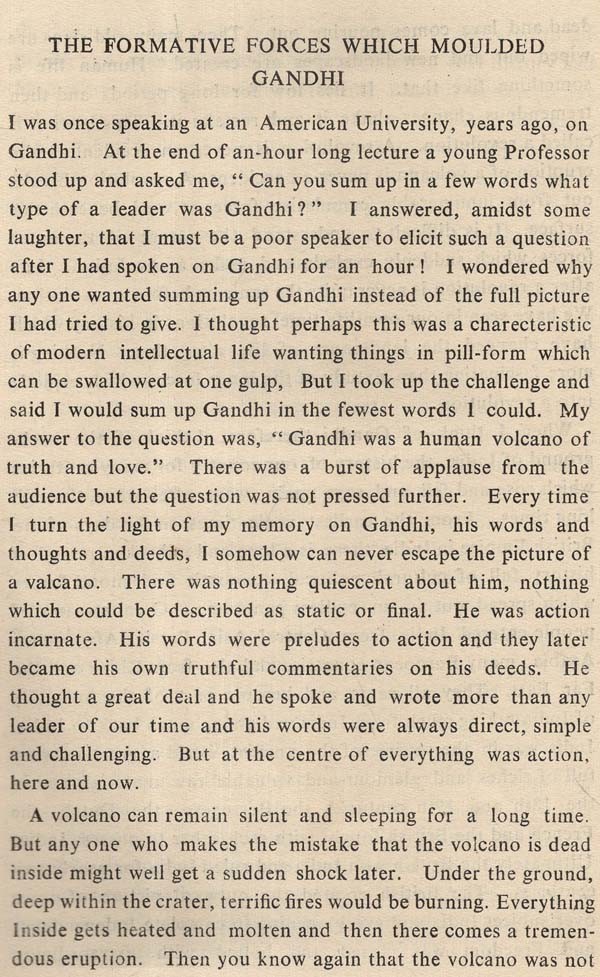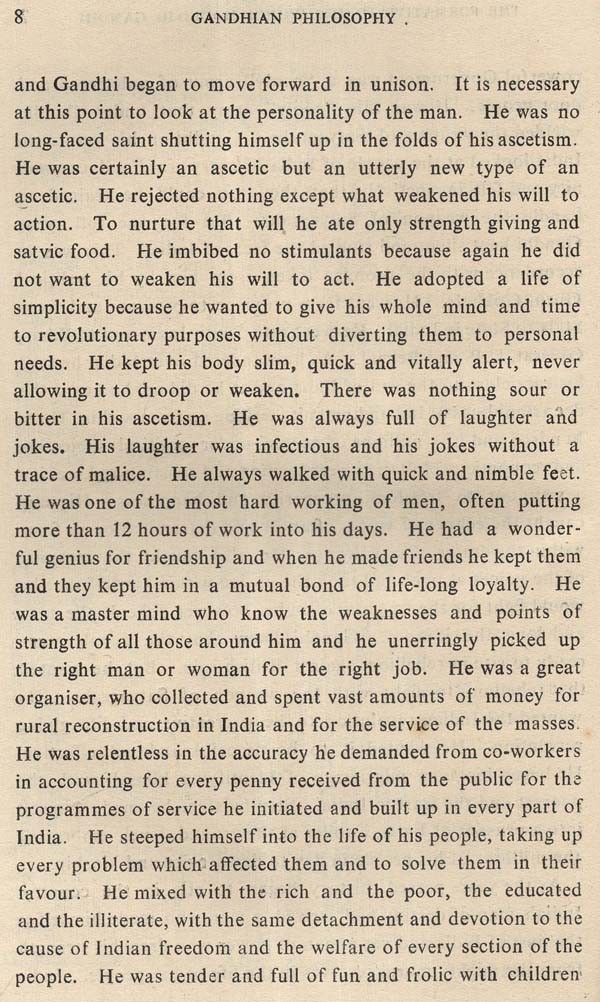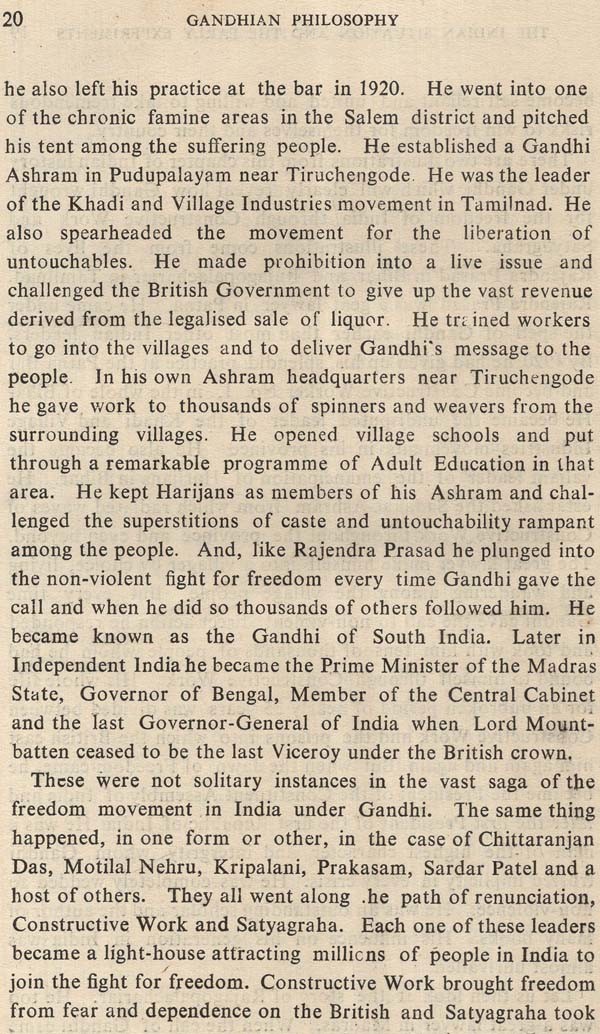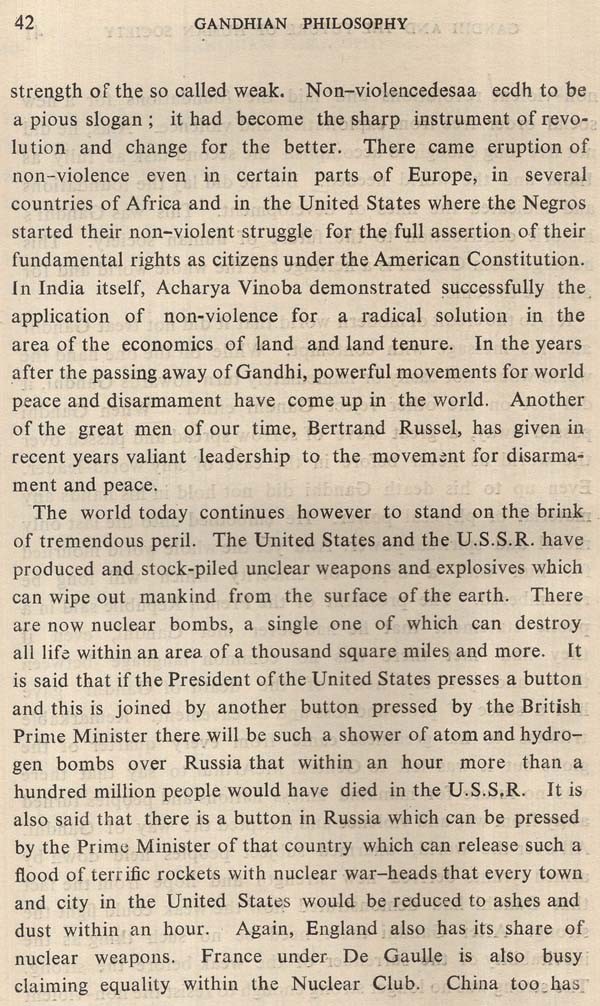 ---
We Also Recommend