Psychological Studies in Rasa
$4600

$46.00
Tax included.
Shipping
calculated at checkout.
---
---
Book Specification
| | |
| --- | --- |
| Item Code: | AZF300 |
| Author: | RAKESH GUPTA |
| Publisher: | Eastern Book Linkers |
| Language: | ENGLISH |
| Edition: | 2013 |
| ISBN: | 9788178542430 |
| Pages: | 129 |
| Cover: | HARDCOVER |
| Other Details | 9.50x7.50 inches |
| Weight | 487 gm |
Book Description
About The Book
This book, slight though it may be in size, is a comprehensive work, undertaking, as it does, to study and interpret in the light of modern psychology all that has been discussed by the literary critics of this country for over a score of centuries under the subject of Rasa (or the Relish of Poetry). The author, breaking away from years of tradition, divides his discussion of the term into two separate sections (1) Rasa as relish and (2) Rasa as emotion, and in them he treats the ideas of both Eastern and Western literary critics and psychologists. This overall survey of difficult subjects is one that was needed to clarify the situation of conflicting opinions that have crowded this area of literary criticism. Undoubtedly, this book will not appeal to the layman, but it should be of great value to students of poetry, literature and literary criticism.
Preface
The present work is the result of the studies and investigations, carried on by me under the able supervision of Dr. Rama Sankara Šukla 'Rasāla. It was submitted and approved as a Thesis for the Degree of Doctor of Philosophy in Arts. The Board of Examiners consisted of Mahāmahopadhyāya Dr. Gopinatha Kavirāja, Dr. R.S. Śukla and the late Dr. N.N. Sengupta.
In the pages that follow I have dared to crticize the great critics, both modern and ancient; and, in the words of one of my learned examiners. I have "done so severely." I have evolved and elaborated my own theory on Poetic Relish and have expressed my dissent from the tradition of Indian Poetics at hundred other places. It is now my turn to be criticized, and I invite scholars to judge me freely and frankly. I do so, not because I feel that I have said the last word on my subject, but because I think that true criticism is necessary for any real advancement of knowledge. I am, however, confident that, entirely a virgin field as I have surveyed, whatever else is said of my work, the originality of my contribution and the worthwhileness of my subject cannot be doubted by anybody.
Introduction
The present work is an attempt to study, and interpret in the light of modern psychology all that has been discussed by the literary critics of this country for over a score of centuries under the Subject of Rasa. The need of a study of this nature was first felt by me, while I was a student of the M.A. classes, as an antithesis to the view of Dr. Syamasundara Dāsa that the theory of Rasa cannot be understood on the basis of the western psychology.¹ Consequently I wrote an article entitled Rasa-Siddhanta aura Adhunika Manovijñāna indicating there in the necessity and scope for psychological studies in the field of Rasa. Later, when I had already offered this subject for my research and was engaged in collecting material, I discovered three other authors suggesting it as a fit subject for investigation. Dr. Rāma Sankara Sukla³ was the first in chronology to make this suggestion, and the other two were Gulabaraya and D.M. Datta". Thus, though the propriety of this subject for Research has been recognized even by others, yet so far no real study of it, other than the present one, is known to have been made.
**Contents and Sample Pages**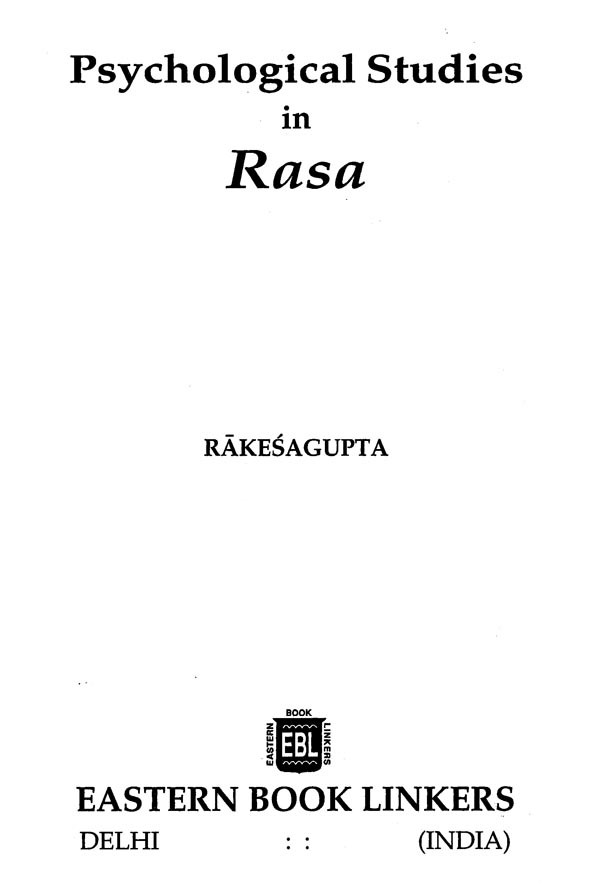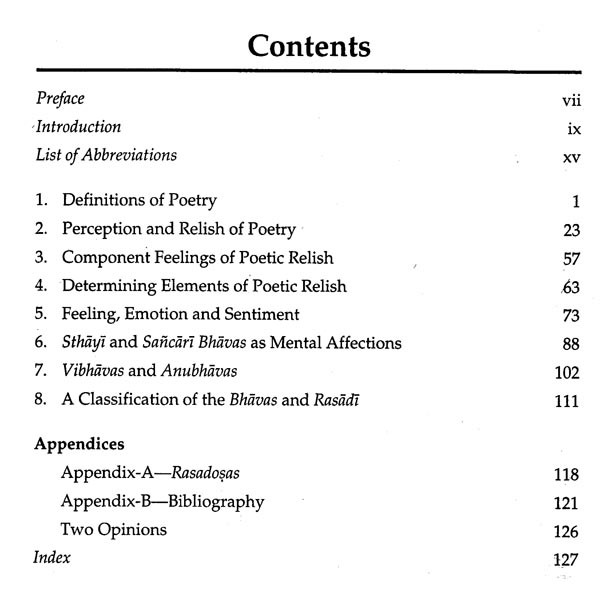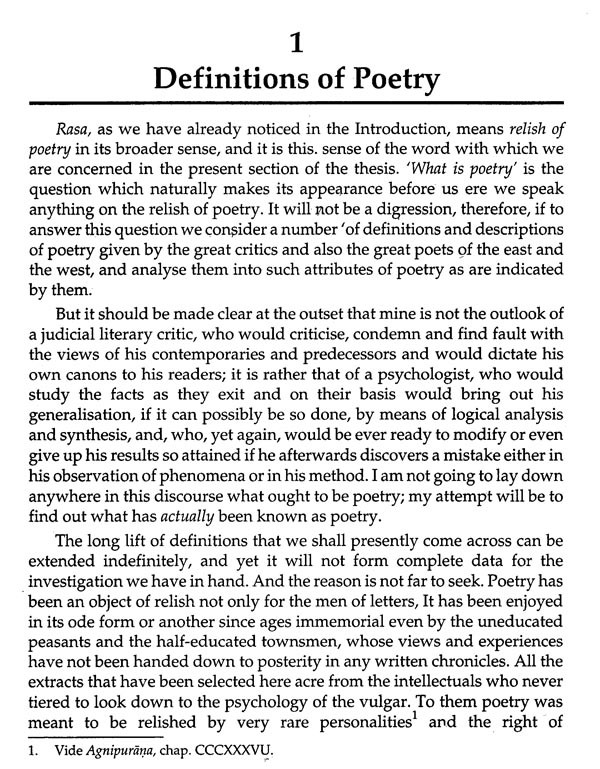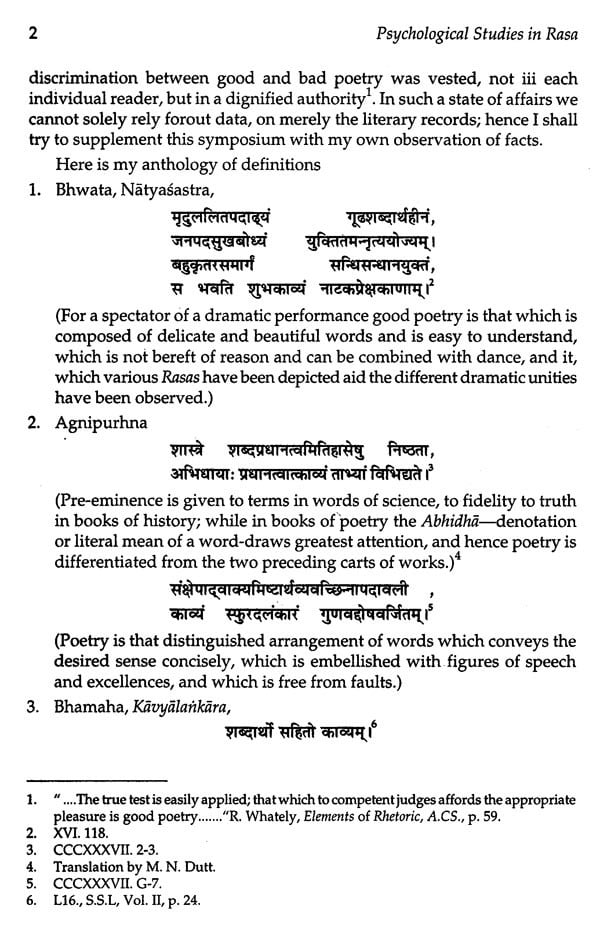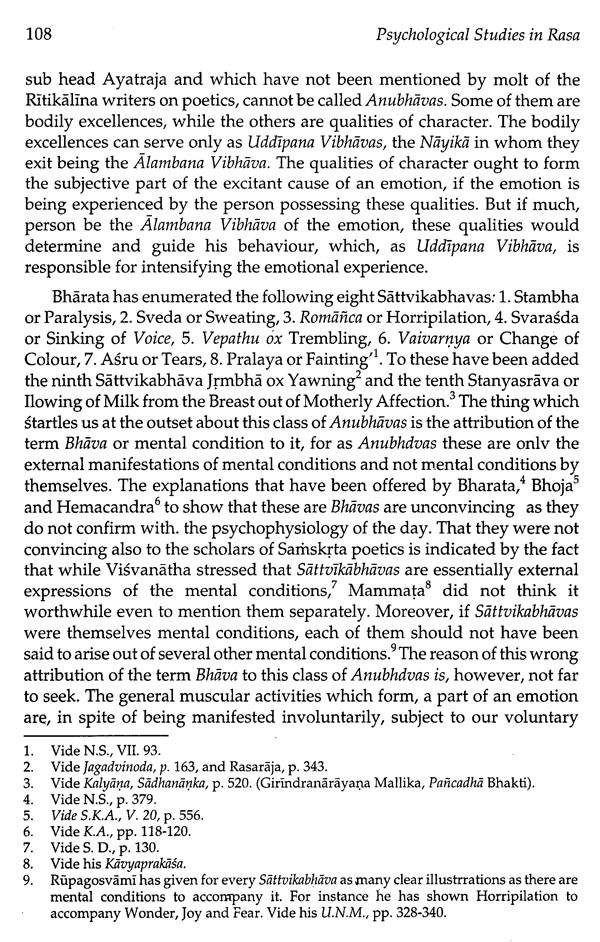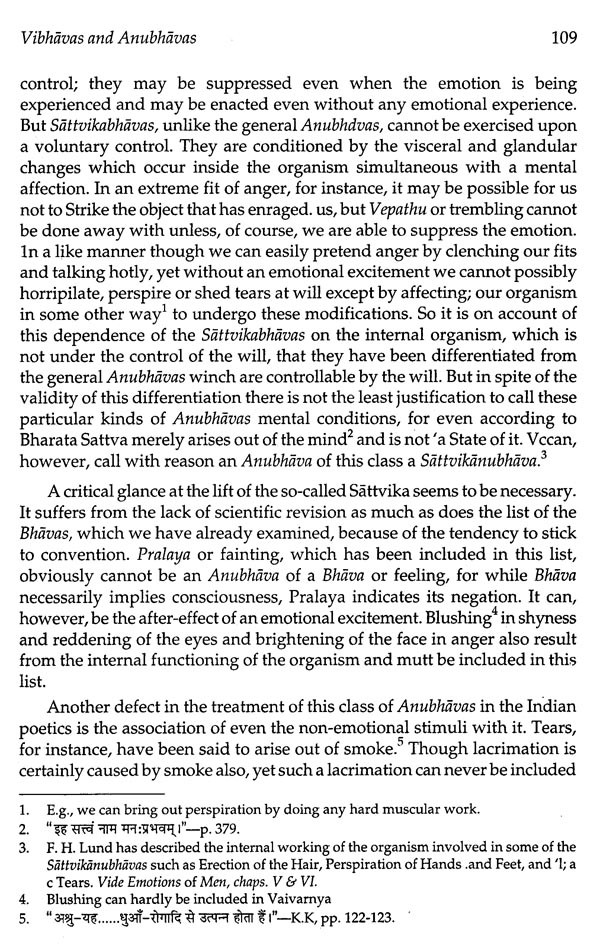 ---
We Also Recommend