A Quiet Case of Ethnic Cleansing-The Muder of Bangladesh's Hindus
$3800

$38.00
Tax included.
Shipping
calculated at checkout.
---
---
Book Specification
| | |
| --- | --- |
| Item Code: | UAL090 |
| Author: | Richard L. Benkin |
| Publisher: | Akshaya Prakashan |
| Language: | English |
| Edition: | 2019 |
| ISBN: | 9788188643523 |
| Pages: | 380 |
| Cover: | PAPERBACK |
| Other Details | 8.50 X 5.50 inch |
| Weight | 490 gm |
Book Description
About The Book
After India's 1947 partition, Hindus were a third of East Pakistan's population: when East Pakistan became Bangladesh in 1971, they were less than a fifth: 30 years later under a tenth; and today fewer than eight percent. Bangladeshi Hindus face government tolerated murder, rape, abduction, forced conversion, land grabs, and more, including a 2009 pogrom behind a Dhaka police station. Yet, the world has remained silentuntil now.
A Quiet Case of Ethnic Cleansing: the Murder of Bangladesh's Hindus rips the cover off this atrocity with testimony by Hindus in Bangladesh and India; confrontations with their victimizers; and extensive research documenting a deliberate effort by the "moderate Muslim nation" of Bangladesh to kill, kick out, or convert Hindus; and the complicity of those entities that should be defending them. It is a call to action with practical solutions to end this quiet case of ethnic cleansing.
About the Author
Dr. Richard Benkin burst onto the human rights scene in 2003 with a one-man campaign that freed a Bangladeshi journalist from imprisonment and torture for fighting radical Islam's rise in Bangladesh and urging relations with Israel. Since then, Benkin has forced Bangladesh's RAB to release an abductee unharmed, halted an anti-Israel conference at an official Australian building, and led the fight to stop the ethnic cleansing of Hindus in Bangladesh.
A sought after speaker and writer, Benkin has addressed audiences and published articles on four continents. He is the President and co-founder of Forcefield, a human rights NGO dedicated to defending the oppressed without regard to ideologies or political correctness, holds a doctorate from the University of Pennsylvania, has held a number of faculty and business positions, and serves on the Boards of several human rights organizations. He also serves as an expert witness in cases involving South Asian refugees.
Foreword
For years. Bangladesh has successfully portrayed itself as a moderate Muslim democracy and escaped serious censure for its deplorable human rights record. In those rare instances when it has been criticized by the international community or human rights organizations, the plight of the persecuted Hindu minority has largely been ignored. A Quiet Case of Ethnic Cleansing: The Murder of Bangladesh's Hindus shatters the myth of Bangladesh as a moderate Muslim nation and delves deeply into the origins and causes of the violence and oppression that has plagued its Hindu community. The culmination of tireless activism and rigorous independent research, Dr. Benkinls fascinating account brings a much needed voice to the millions of Bangladeshi Hindu victims who have suffered violence, discrimination, and indignity in silence.
Since its birth as an independent nation in 1971, Bangladesh has implemented a number of measures to expand the constitutional and legal role of Islam, while institutionalizing prejudice and bigotry against its minority Hindu population. Hindus have also faced routine acts of violence, including murders, rapes, forced conversions, temple attacks, abductions, and land encroachments. Religiously motivated violence in Bangladesh has particularly impacted Hindu women and young girls, and has been utilized as a weapon of subjugation.
**Contents and Sample Pages**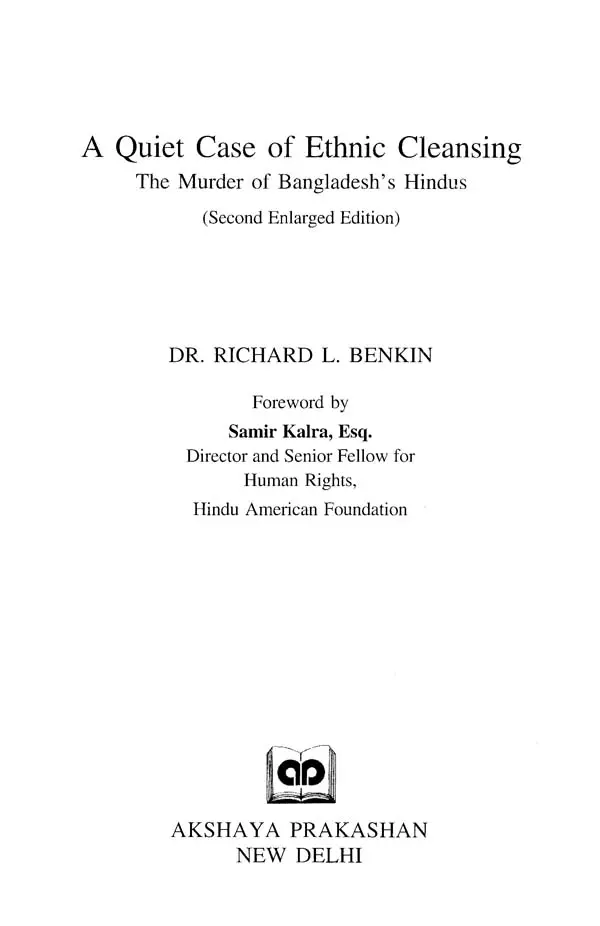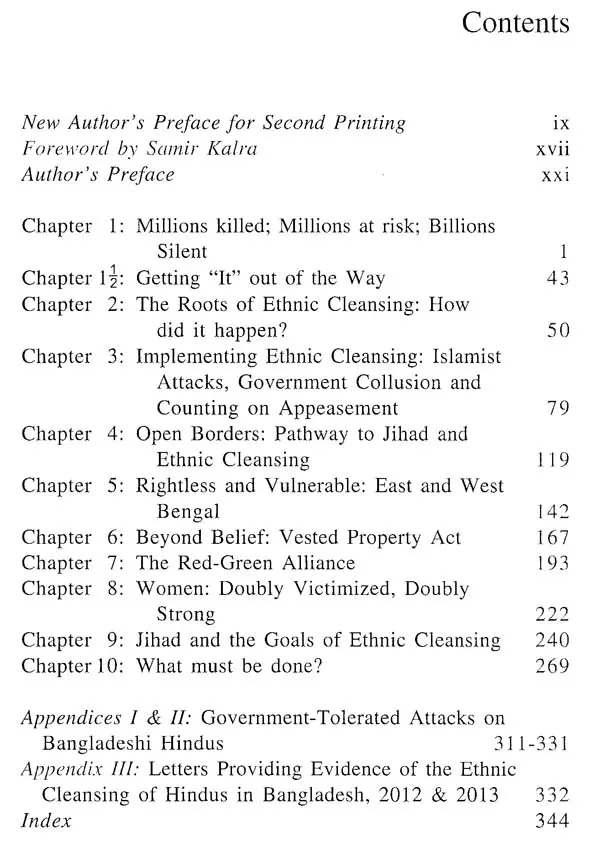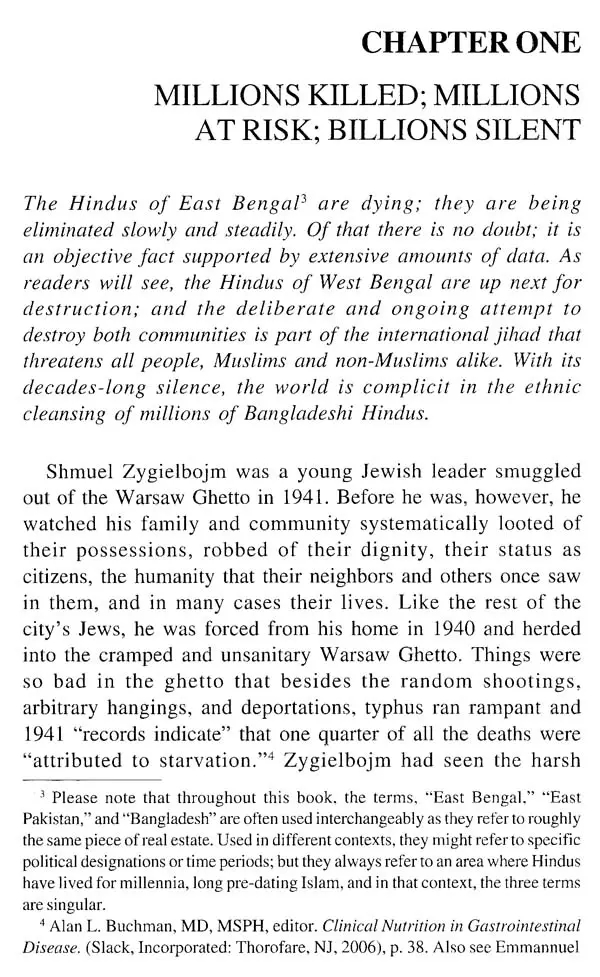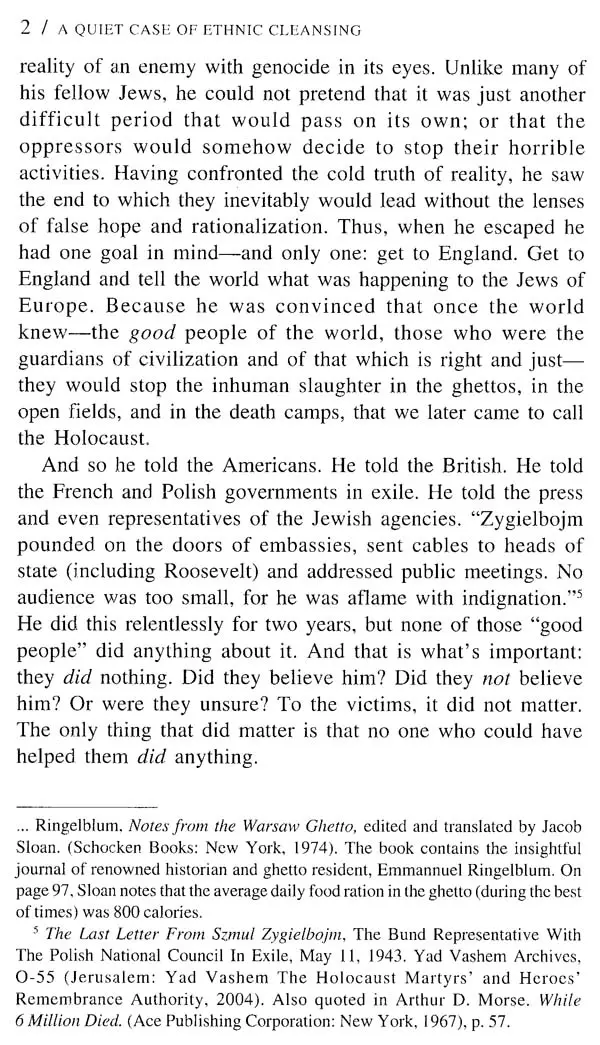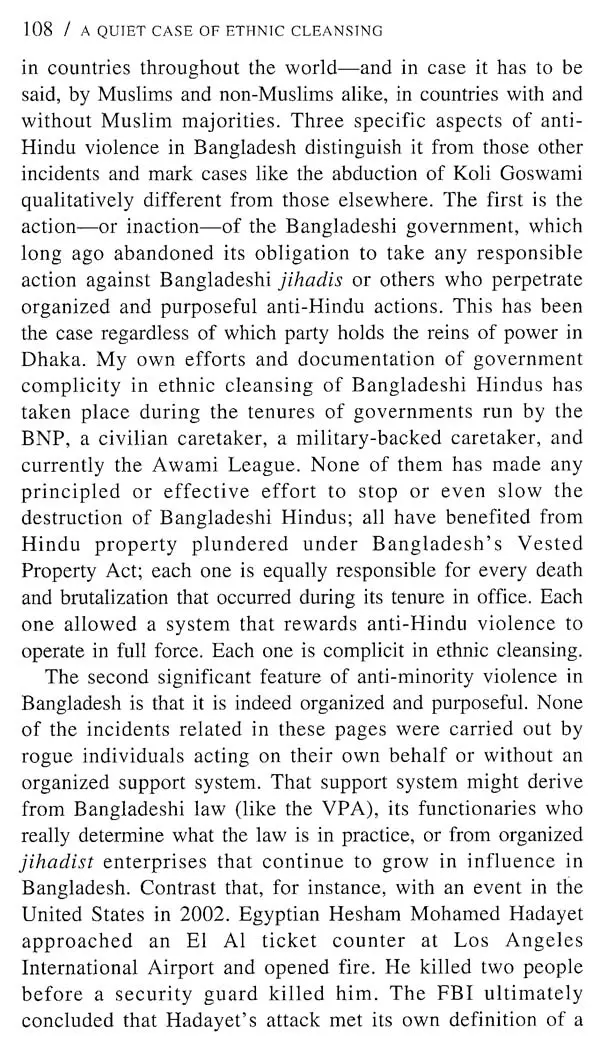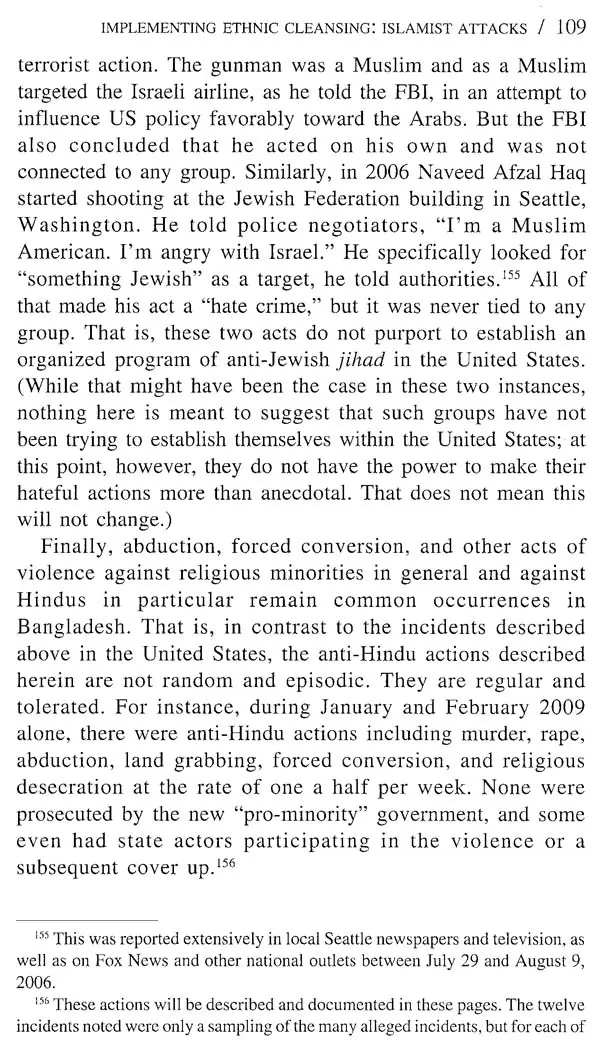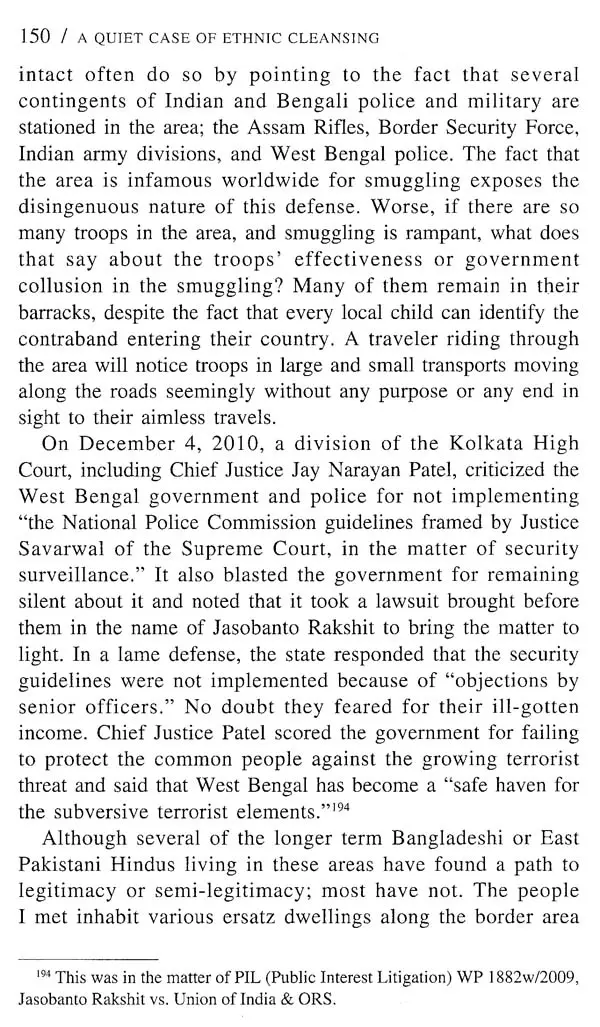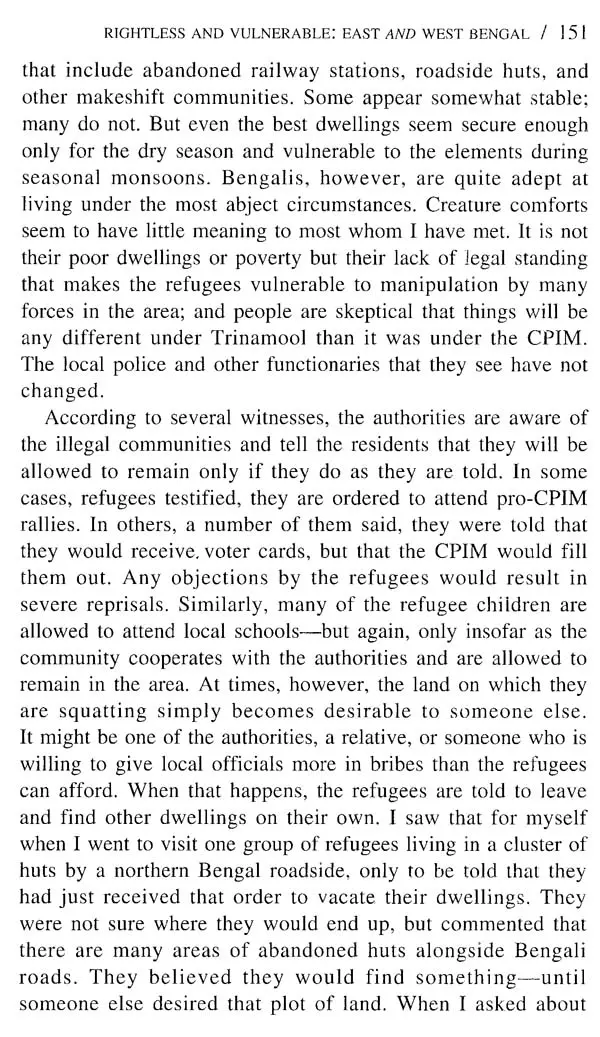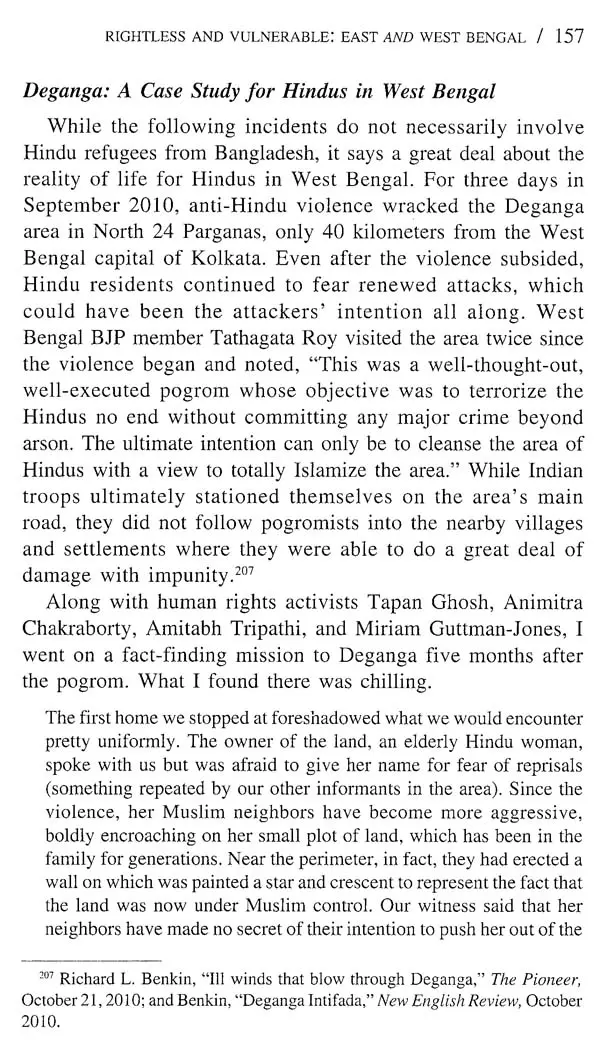 ---
We Also Recommend