Quintessential- Dr. G. K. Bhat
$4100

$41.00
Tax included.
Shipping
calculated at checkout.
---
---
Book Specification
Book Description
Preface
In 2014, Dr. G. K. Bhat's birth centenary year, a seminar was held by the Mumbai University, presenting the varied dimensions of his learning. At that time, the idea of bringing out a book of this sort occurred us. We, Maneesha Dixit, his daughter as well as student; Meena Gokhale, his student, and I, his Ph. D. student then started working on it. I being a Sanskritist, did the primary selection of excerpts. We then weighed them time and again and finalised them to make this Quintessential Dr. Bhat volume.
Dr. G. K. Bhat was a prolific writer and a versatile scholar. probing in different areas of Sanskrit studies. He has written on the theory of Sanskrit literature, and specially, on the theory of drama He brought out valuable editions of plays and also translated them. He has also written on Vedic themes. All his writing reflects his original, innovative approach. A highly sensitive mind coupled with academic discipline and analytical scholarship. Dr. Bhat stands unparalelled in many ways.
In the present times of diminished readership and desire to try and get as much as one can in a branch of knowledge, an inclination to depend more upon the scanty material available on internet sources and consider one's quest answered, we thought of introducing readers, particularly students, to Dr. G. K. Bhat's versatile writings and present a picture of his deep learning.
In his times, when the teaching and reading of Sanskrit literature, even drama, was centred round its linguistic analysis, Dr. Bhat shifted the focus to its aesthetic merit. It would be no exageration to say that he belonged to and perpetuated the ancient tradition of connoisseur-critics. To name some, Anandavardhana and Kuntaka, both theorists, and Purnasarasvati and Raghavabhatta, both 'tikakaras' were connoisseur-critics, going beyond language and technique and appreciating aesthetic merits.
**Contents and Sample Pages**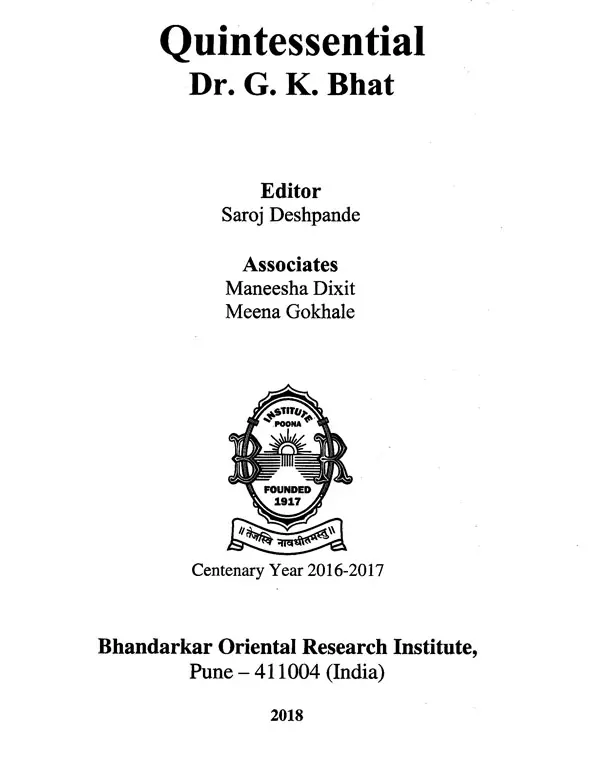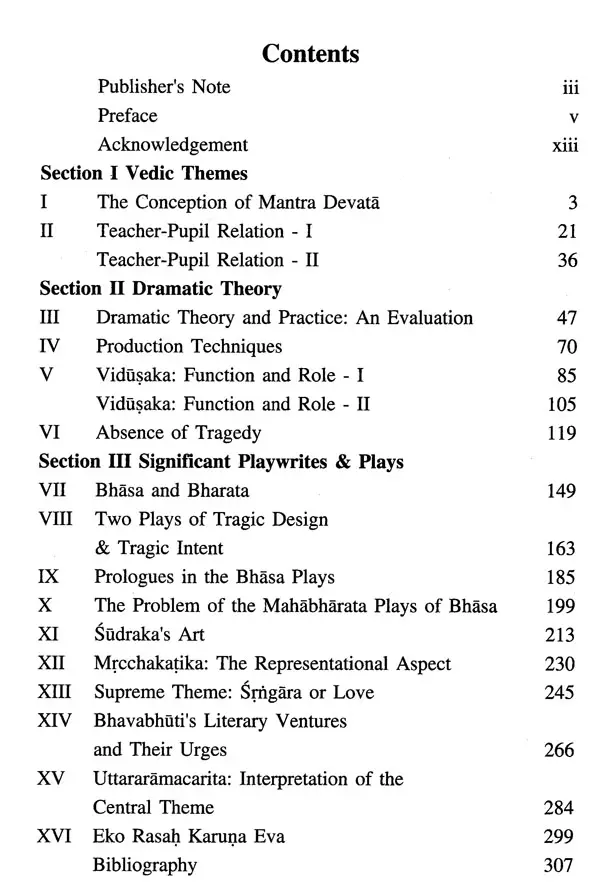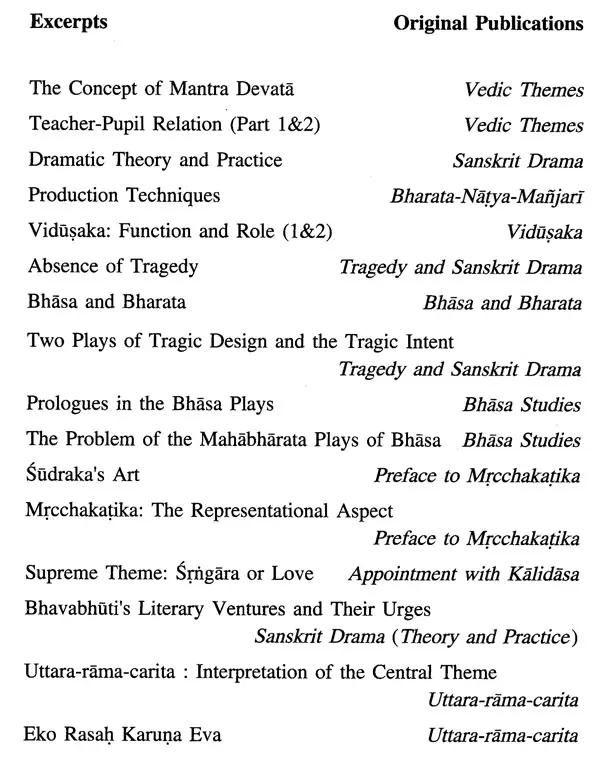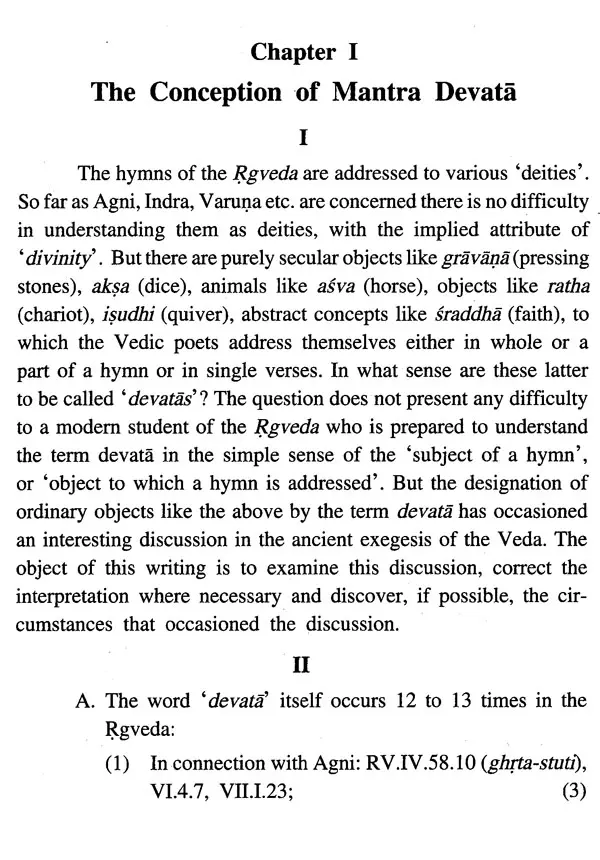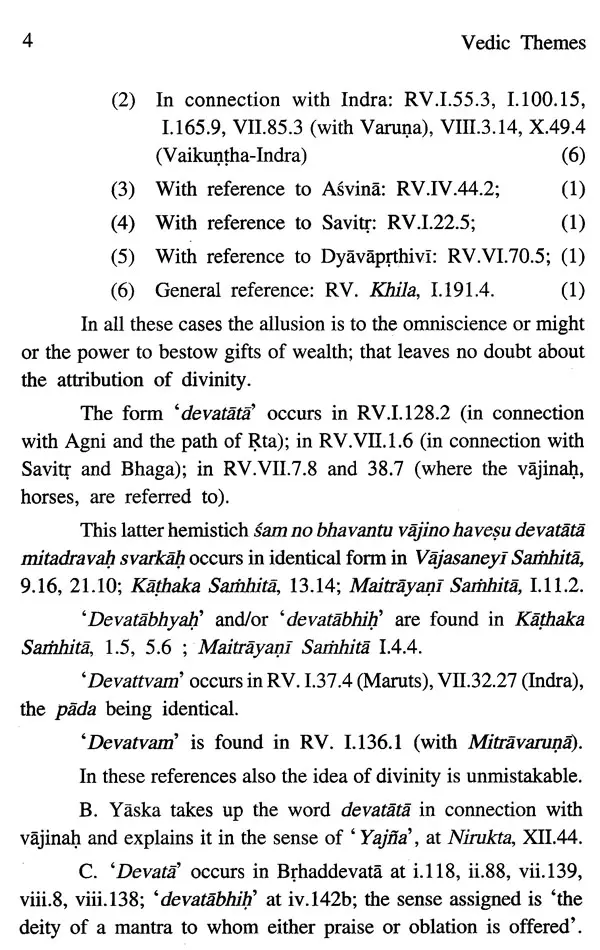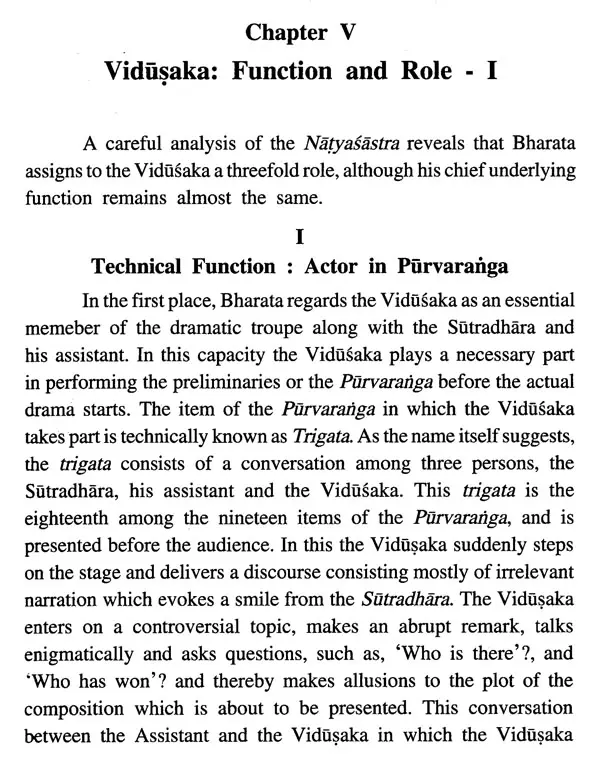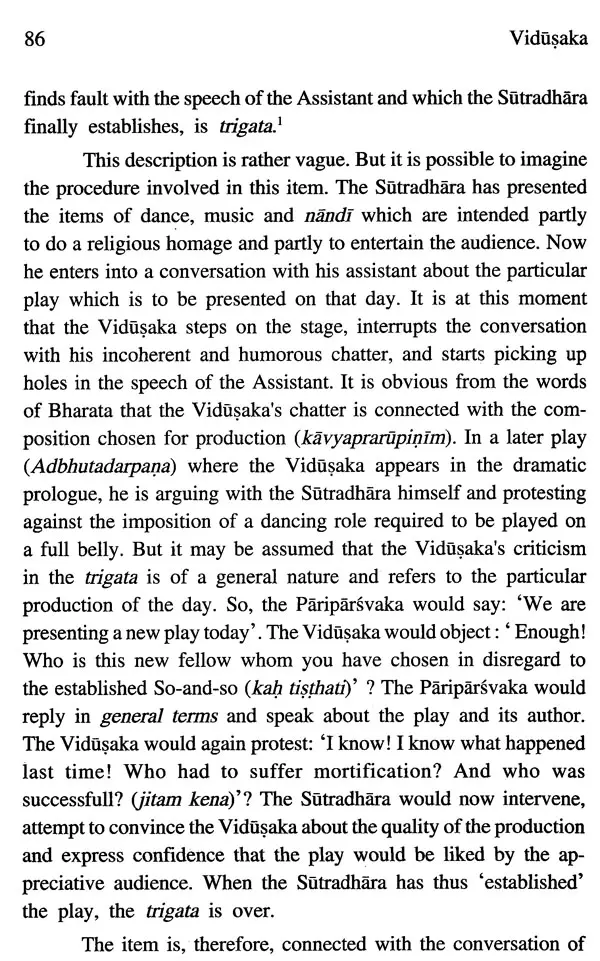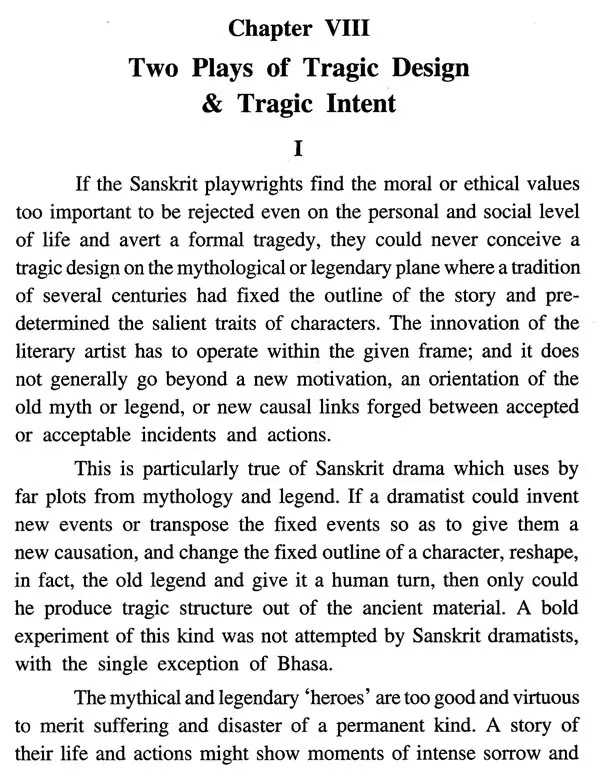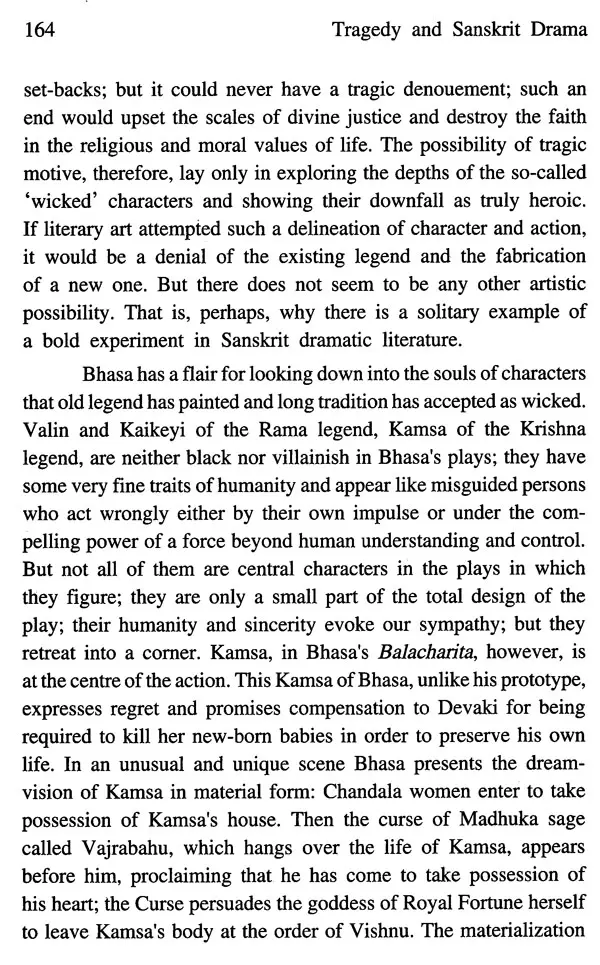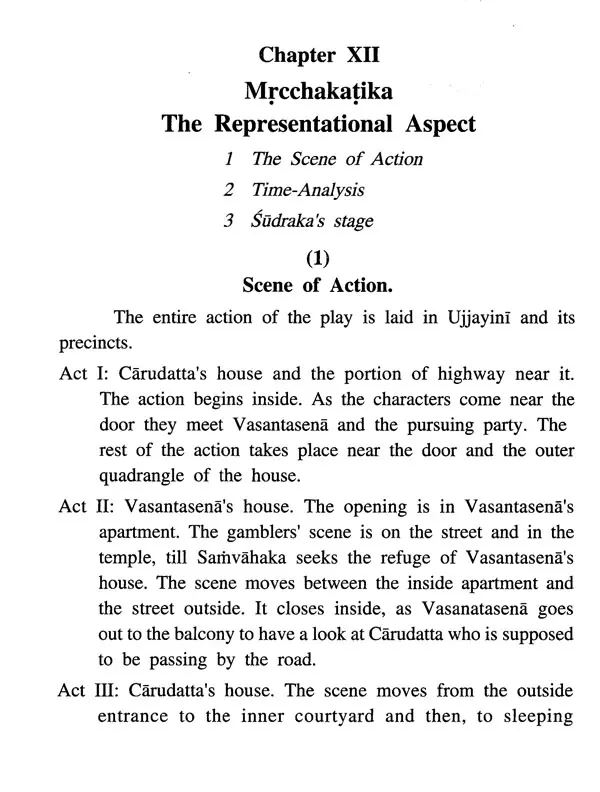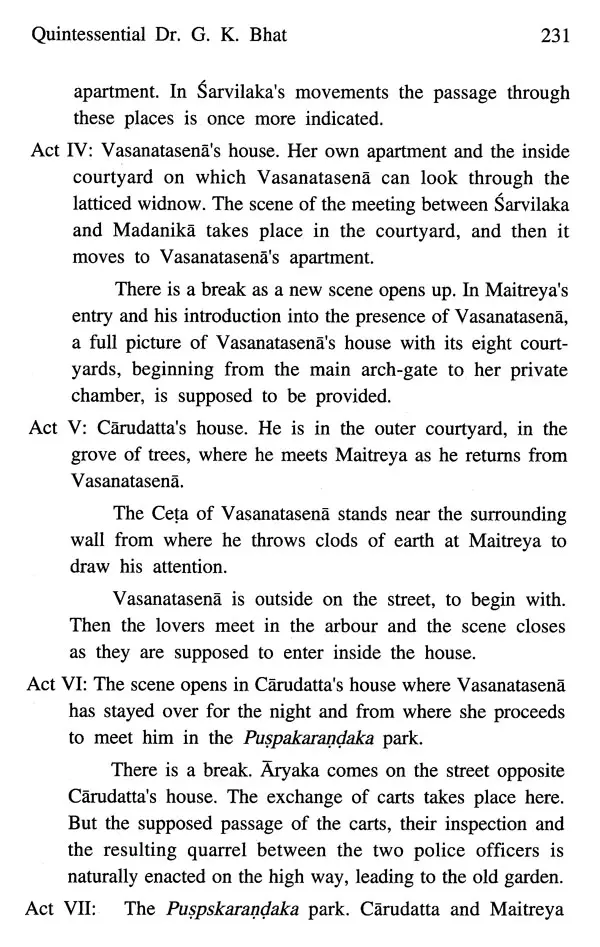 ---
We Also Recommend