Rabindranath Tagore (Comic Book)
$1300

$13.00
Tax included.
Shipping
calculated at checkout.
---
---
Book Specification
Book Description
Preface
In this series entitled Bharat Ke Gaurav Chitra Katha Mala, it is our aim to present life stories of eminent Indian personalities, in the form of coloured pictures. Rabindranath Tagore Chitra Katha is one of the flowers of this mala (garland) the fragrance of which will we are sure, gladden the hearts not only of children and young people, but of reader of all age groups.
Rabindranath Tagore occupies an important position among the builders of modern India. A man of towering intellect, poet and literature, writer and artist, educationist and social reformer, Tagore was a man of versatile achievements. His work transcends the limits of space and time, establishing him as a renowned world figure.
This book is an humble attempt to present to the readers, the unique personality of Gurudev.
Introduction
At the beginning of the eighteenth century, a not so well-to-do Brahmin family left its obscure village in Jessore district and came to settle in Calcutta. The head of the family, Panchanan, set up his house near the new harbour. A man of amiable and idealistic disposition, he soon came to be held in high regard by his neighbours. They called him Thakur, which meant a virtuous man. His work brought him into contact with the East India Company. The English merchants unable to pronounce the name Thakur, changed it to 'Tagore'. Such is our first introduction to the renowned Tagore family.
The fourth generation descendant of Panchanan Tagore was Dwarakanath (1794-1846) who was to make a significant contribution not only to his family history, but to the history of the country as well. A radiant personality, the wealthy Dwarakanath was a true Indian at heart. He joined hands with Rammohun Roy to improve the condition of the country. He not only successfully headed the Minimum Wage Board and the Salt and Opium Boards, but also opened a bank of his own, calling it the Union Bank with an initial capital of 14 lakh rupees. He also established several business firms.
Dwarakanath wanted to train his eldest son for a career in business and administration. But his hopes were not fulfilled. Pious and virtuous by nature Devendranath showed no interest in banking or business. He was deeply touched by the ideals of Rammohun Roy and considered it his foremost duty to save the Hindu society from further decline.
He saw to it that the members of his family got good education and lived comfortably. But he did not allow them any unnecessary luxury. Rabindranath wrote of his father:
"Though we lived in a wealthy and comfortable atmosphere, he did not let us be spoilt by pomp and luxurious living. Thus, the magnificent gates of wealth were open to us but a little, so that we could have the privilege of letting our individual capabilities blossom to their fullest extent. This attitude of our father made us more fortunate than even those who would have been wealthier than us."
In the following page, we begin the story of Rabindranath Tagore, with the curtain opening on Mahrashi Devendranath.
Sample Pages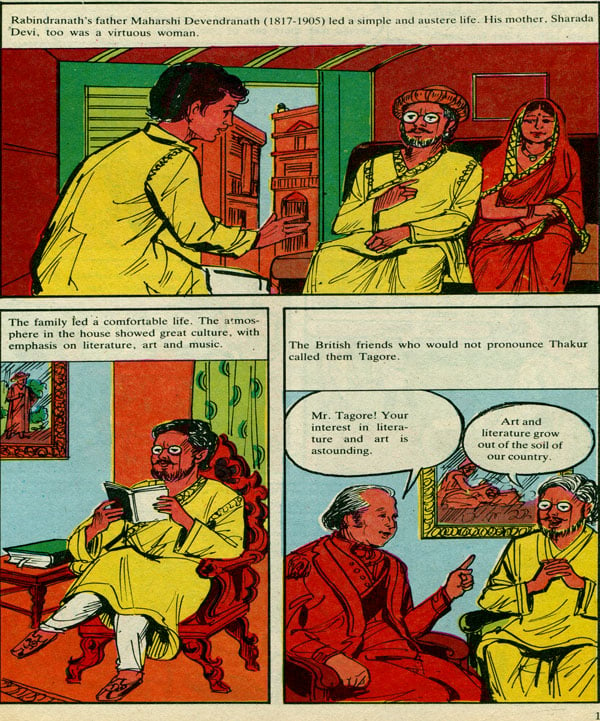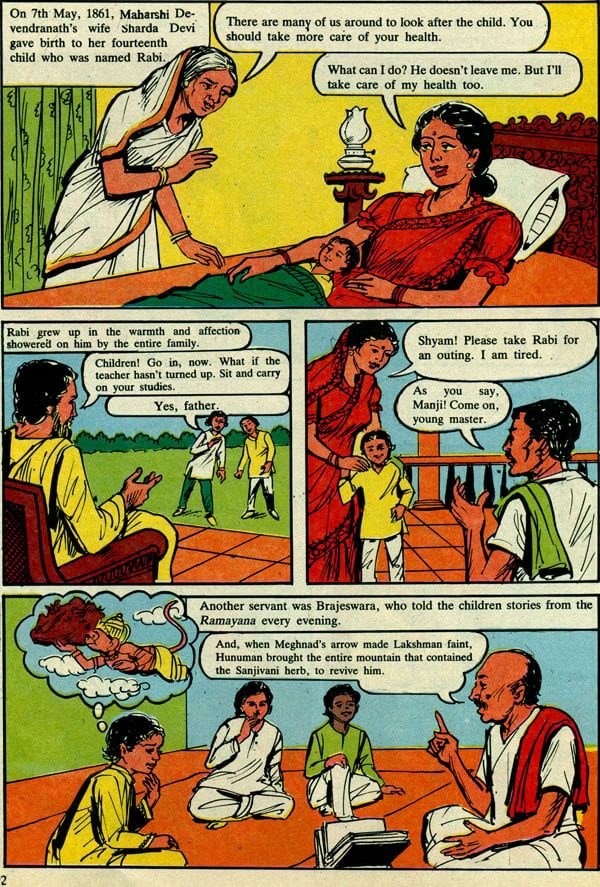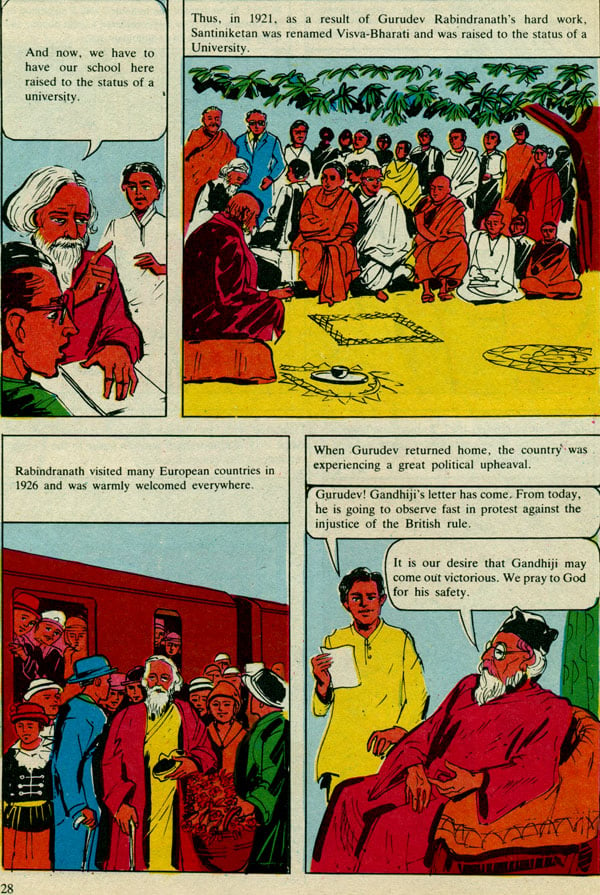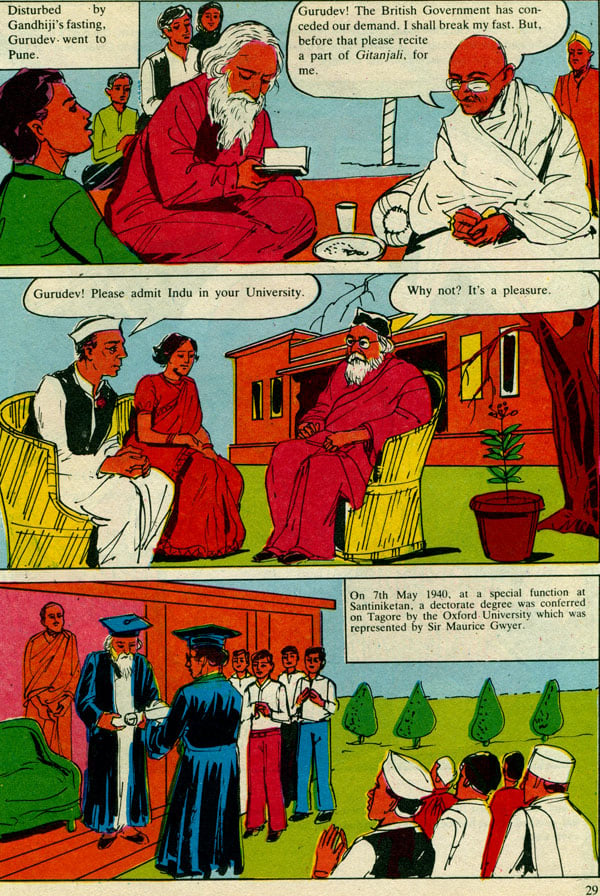 ---
We Also Recommend