Rajiv Gandhi-The Youngest Prime Minister Who Ushered India Into Computer Age
$2000

$20.00
Tax included.
Shipping
calculated at checkout.
---
---
Book Specification
Book Description
Preface
Polietnes, activeness, concerned for Nation and political knowledge are some of the qualities which are inherited in Rajiv Gandhi right from the beginning. His personality has been strongly influenced by Pd. Jawaharlal Nehru, Smt. Indira Gandhi and Firoz Gandhi. As a pilot, he knew very well how to maintain the mental as well as physical balance in adverse situations and to overcome them. A pilot means right on target safely.
Rajiv Gandhi was least interested in politics. He was happy with his work and family. But destiny has to rule. Indira Gandhi remained alone after the death of Sanjay Gandhi. So, Rajiv Gandhi had to think it over the emerging situations over again. For his mother's sake he joined politics as an adviser to his mother but after the assassination of Indira Gandhi, he fully jumped into it.
Instead of the corrupt games of politics, he showed his interest towards the creative development of the country. He called on every class of people for the development of the country. He also made serious efforts to reform our relations with neighbouring countries. These peace-keeping efforts resulted into his assassination. At last human bomb tried to outwit his prankness and faithfulness and killed him mercilessly. The people who killed him didn't knew that person they are killing will became immortal forever by their bad motive. Did they killed him...? No...! His enchanting smiling face is still alive within the hearts of over 100 crore Indians.
**Contents and Sample Pages**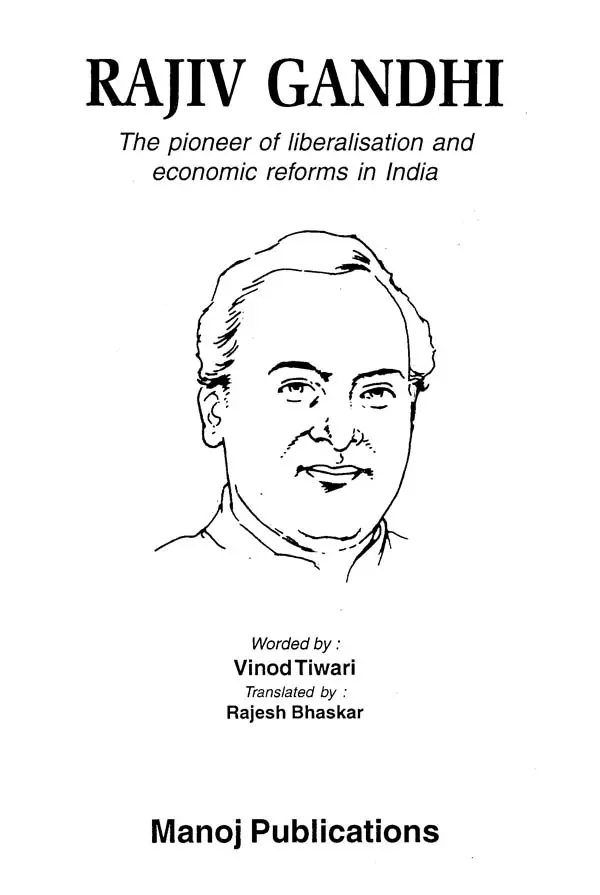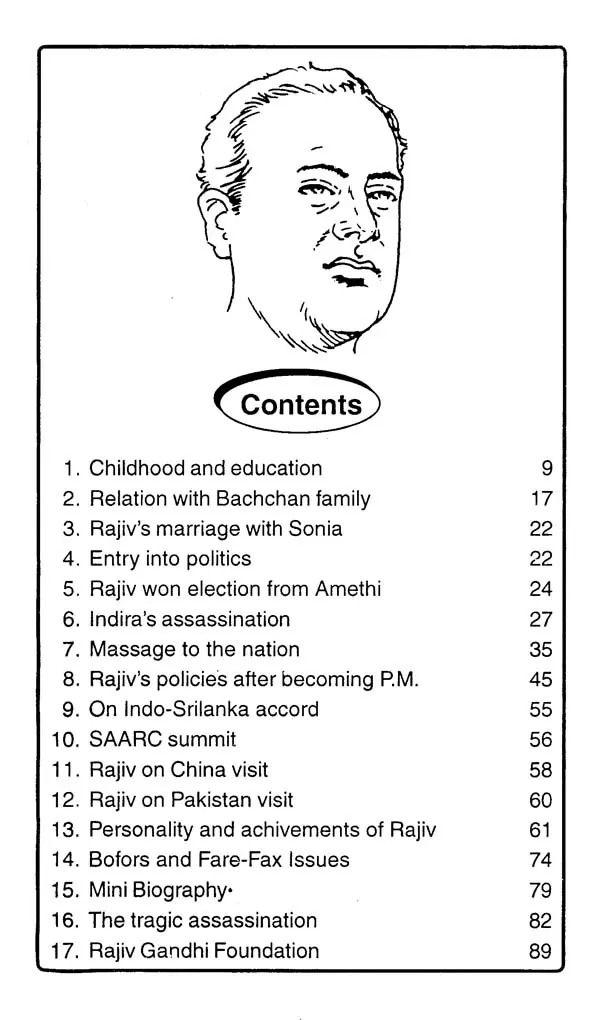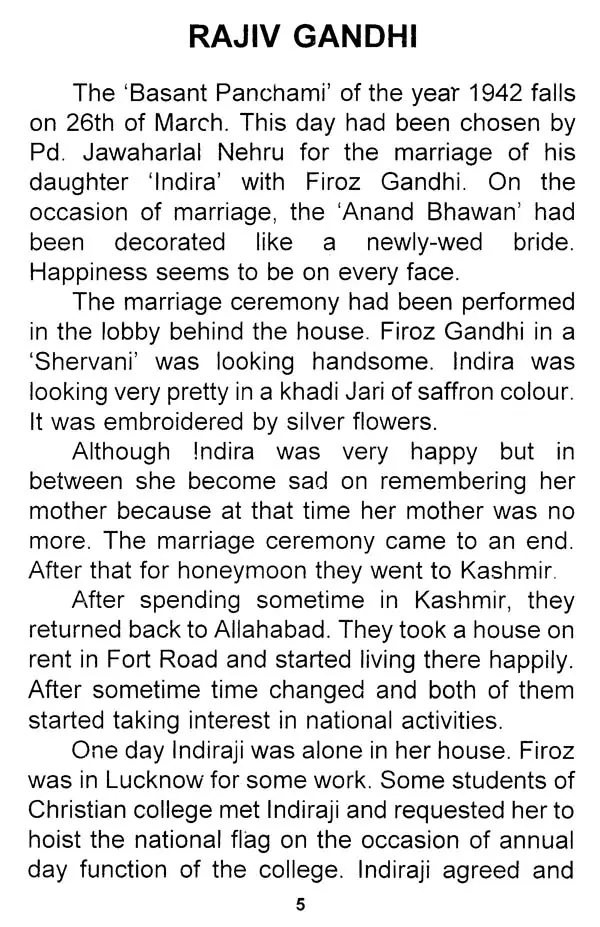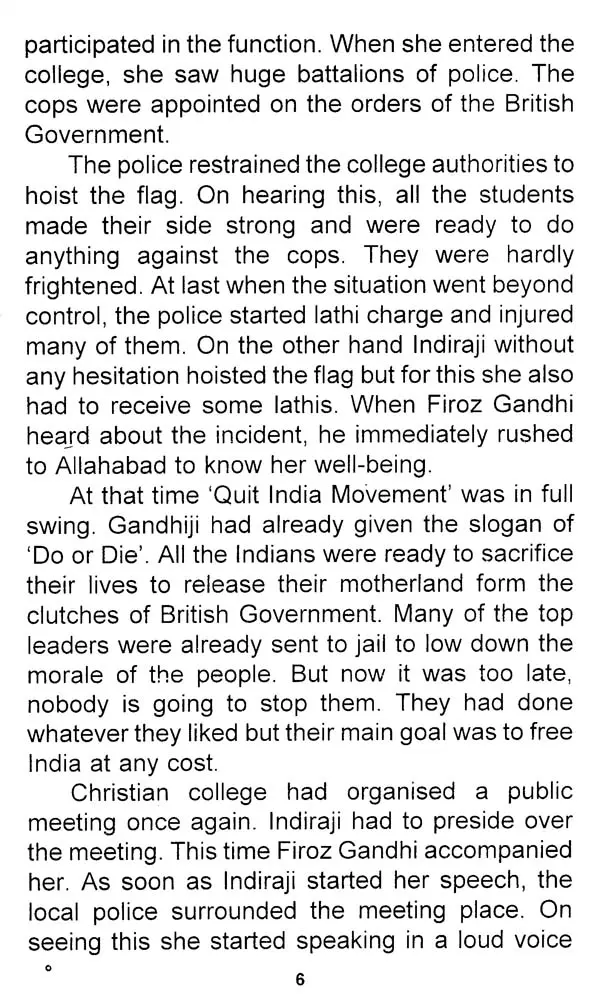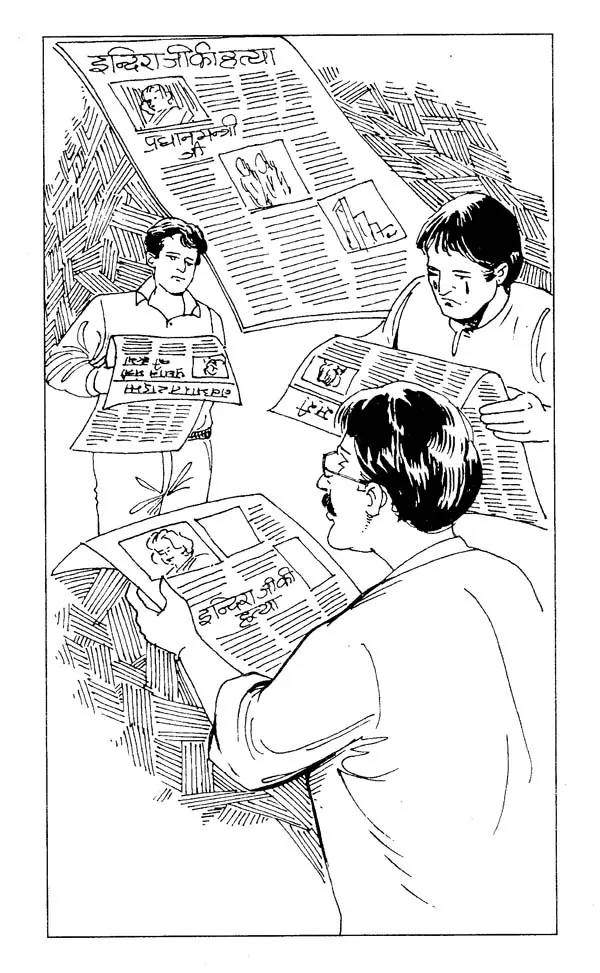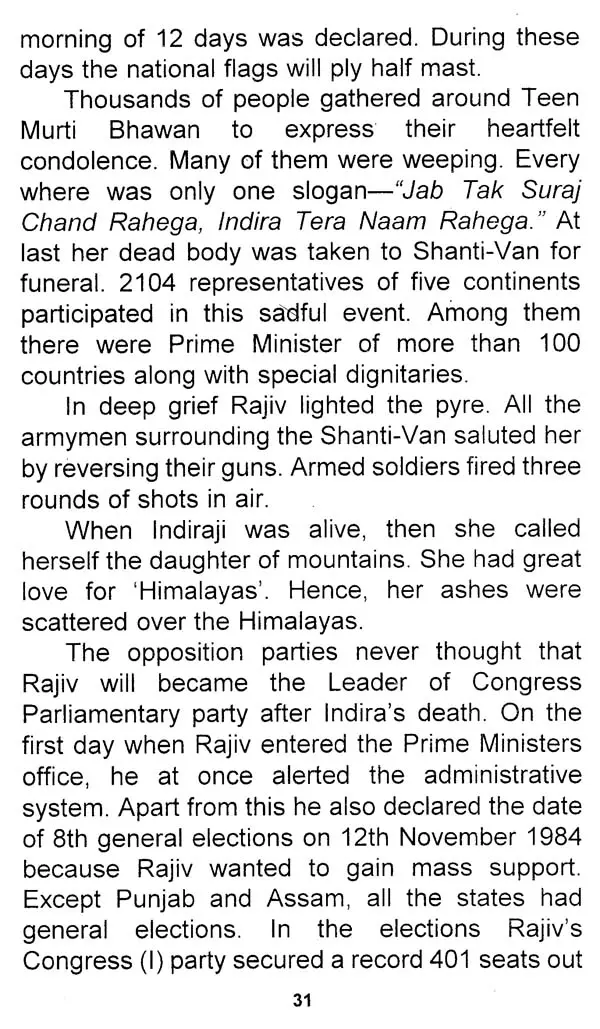 ---
We Also Recommend