Ramakrishna- His Life and Sayings
$3400

$34.00
Tax included.
Shipping
calculated at checkout.
---
---
Book Specification
| | |
| --- | --- |
| Item Code: | AZE797 |
| Author: | F. Max Muller |
| Publisher: | NIYOGI BOOKS |
| Language: | ENGLISH |
| Edition: | 2019 |
| ISBN: | 9789386906755 |
| Pages: | 200 |
| Cover: | PAPERBACK |
| Other Details | 8.50x5.50 inch |
| Weight | 260 gm |
Book Description
About the Book
Ramakrishna Paramahamsa (1833-86) was perhaps the most popularly known saint of 19th century India and an important figure in Bengali Renaissance. His philosophy impacted intellectuals even beyond the boundaries of the country. Philologist and Orientalist Friedrich Max Muller, inspired by this philosophy largely based on the Vedanta applied it in his study of the science of religion'. He, therefore, delved deeper into the essence of the language of Ramakrishna's sayings.
Hindu by birth, Ramakrishna was given the religion-theological title of honor Paramahamsa', as he was identified as the enlightened one who had experienced God. He observed different religious rituals alike, and believed that A truly religious man should think that other religions also are paths leading to the truth.... He perceived God as a parent who knew how the same fish may be made to taste differently for the children according to their tastes and temperaments, His earthy aphorisms, comprising parables and metaphors and narrated in rustic Bengali, translated into Hindu philosophical concepts and reached out cagily to the masses.
The present book is one of the early documentations by a Western scholar of Ramakrishna's life and sayings as were collected by his followers after his death.
About the Author
Friedrich Max Muller (1823-1900), a German-born philologist and Orientalist, was one of the founders of the western academic field of Indian studies and the discipline of comparative religion. Well versed in Sanskrit, the classical language of India, and many other languages, Max Muller was instrumental in translating into English some of the most revered religious and philosophical texts of Asia. Especially noteworthy is his edition of the great collection of Sanskrit hymns of the Rig-Veda.
Intrigued by the concept of religion, Muller initiated an important discipline that he called the 'science of religion'. He believed that a genuine study of religion required the knowledge of its origins, and recognized that religion had developed differently in different linguistic spheres. So, instead of using the prevailing ethnographic approach, he pursued the science of religion by studying words and texts.
Muller was fascinated by the spiritual teachings of the Indian mystic, Ramakrishna, because he was of the opinion that the real presence of the Divine... in the human soul was nowhere felt so strongly and so universally as in India', and that 'the fervent love of God... has nowhere found a stronger and more cloquent expression than in the utterances of Ramakrishna'.
Preface
The name of Ramakrishna has lately been so often in Indian, American, and English newspapers that a fuller account of his life and doctrine seemed to me likely to be welcome, not only to the many who take an interest in the intellectual and moral state of India, but to the few also to whom the growth of philosophy and religion, whether at home or abroad, can never be a matter of indifference. I have therefore tried to collect as much information as I could about this lately deceased Indian saint (died in 1886), partly from his own devoted disciples, partly from Indian newspapers, journals, and books in which the principal events of his life were chronicled, and his moral and religious teaching described and discussed, whether in a friendly or unfriendly spirit.
Whatever may be said about the aberrations of the Indian ascetics to whom Ramakrishna belonged, there are certainly some of them who deserve our interest, nay, even our warmest sympathy.
**Contents and Sample Pages**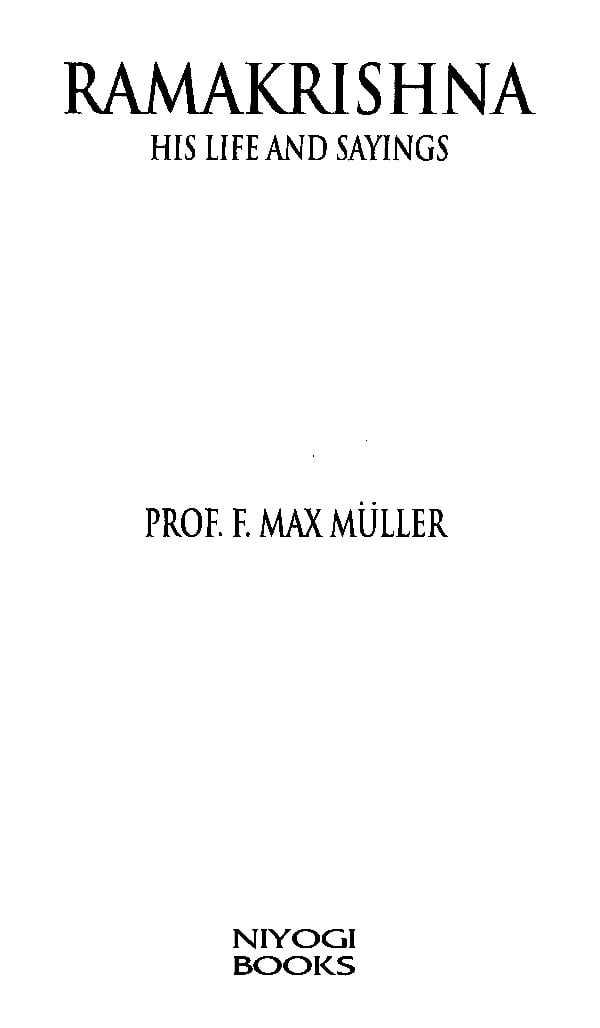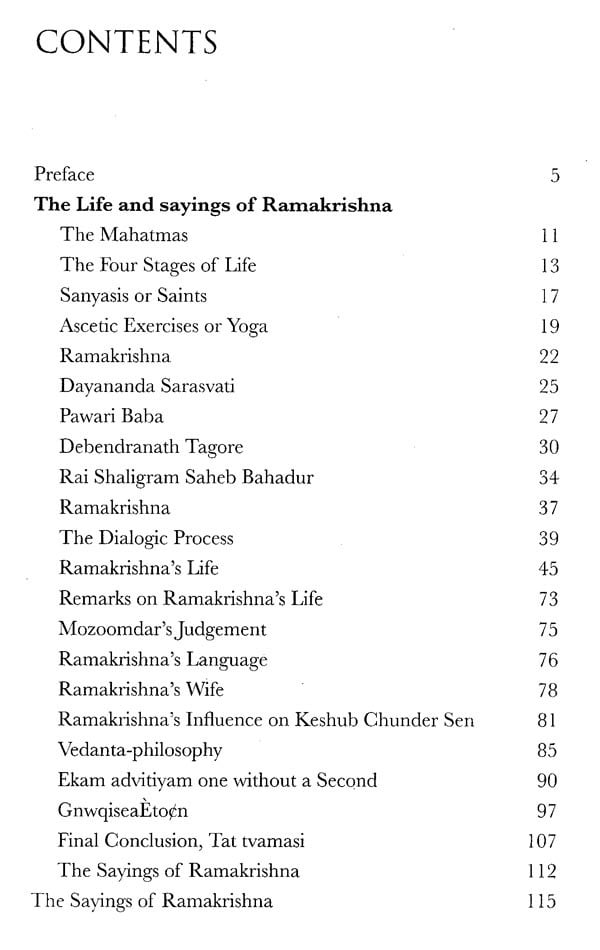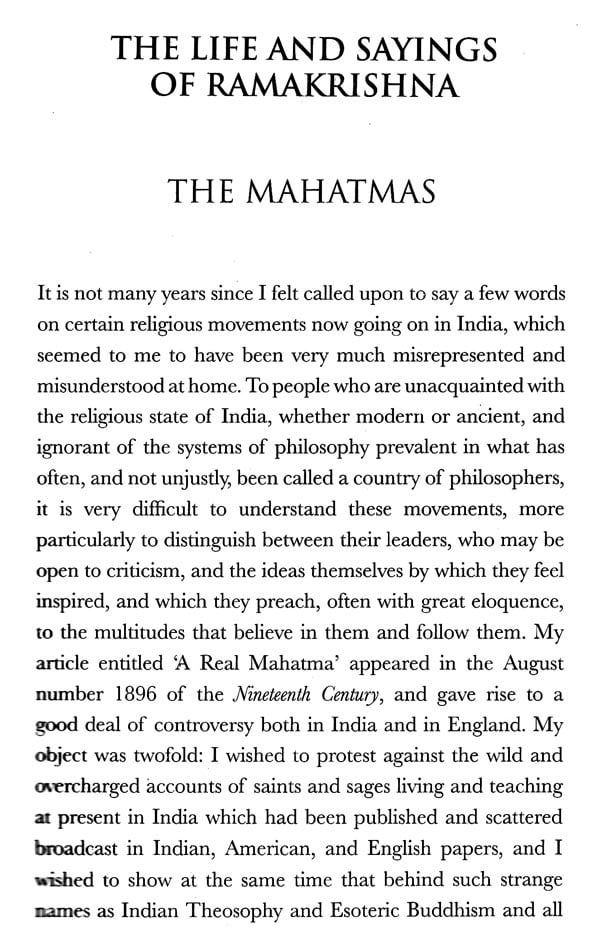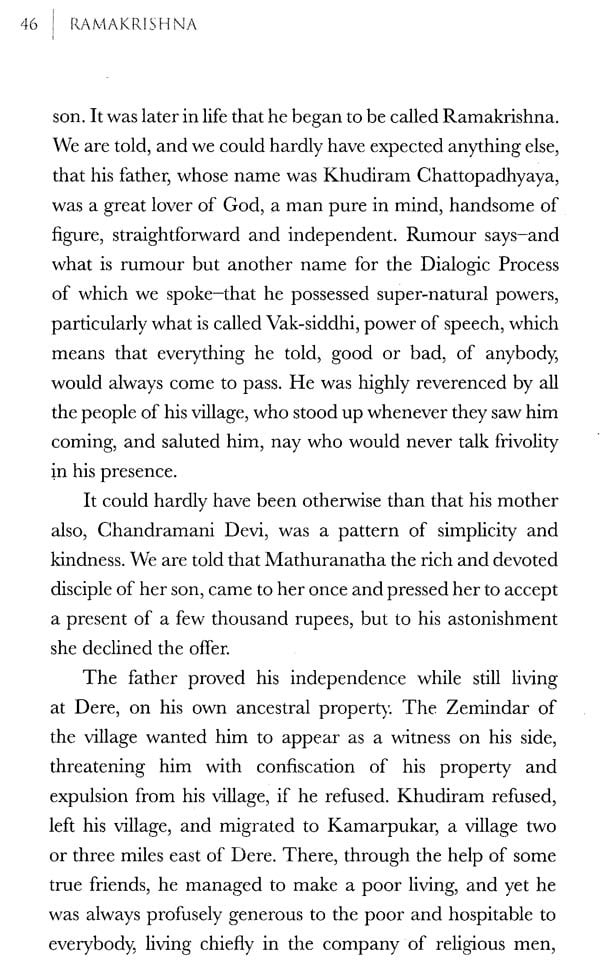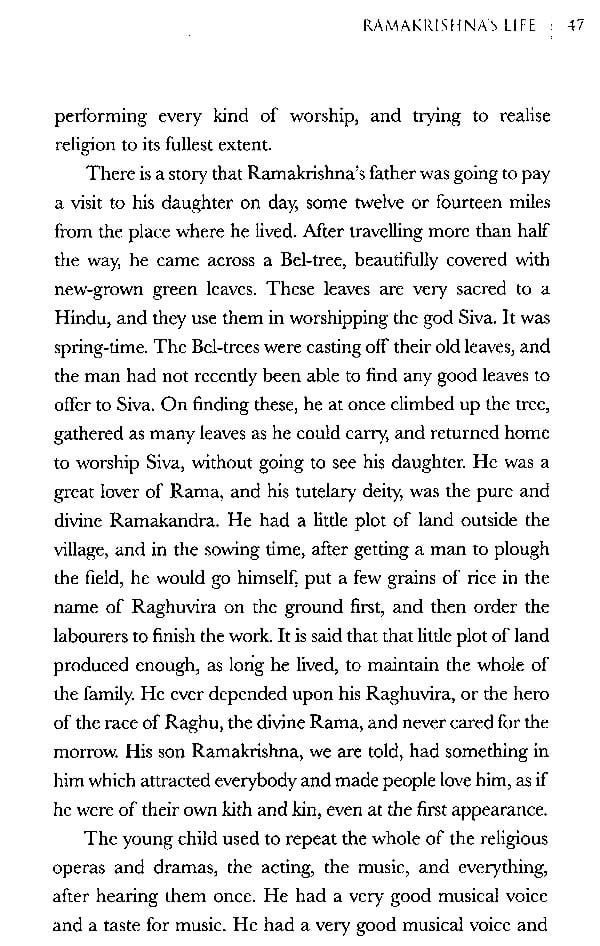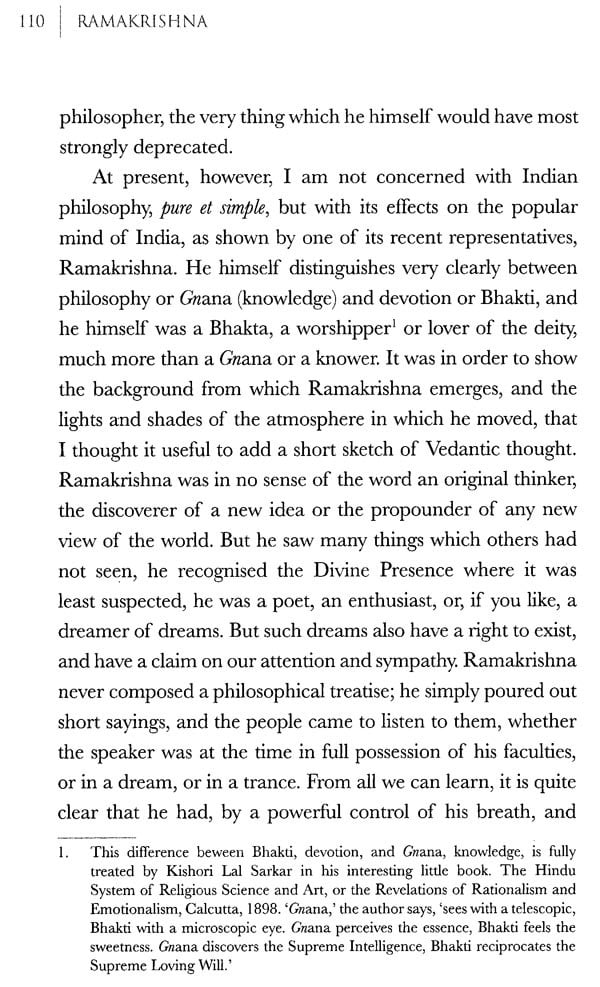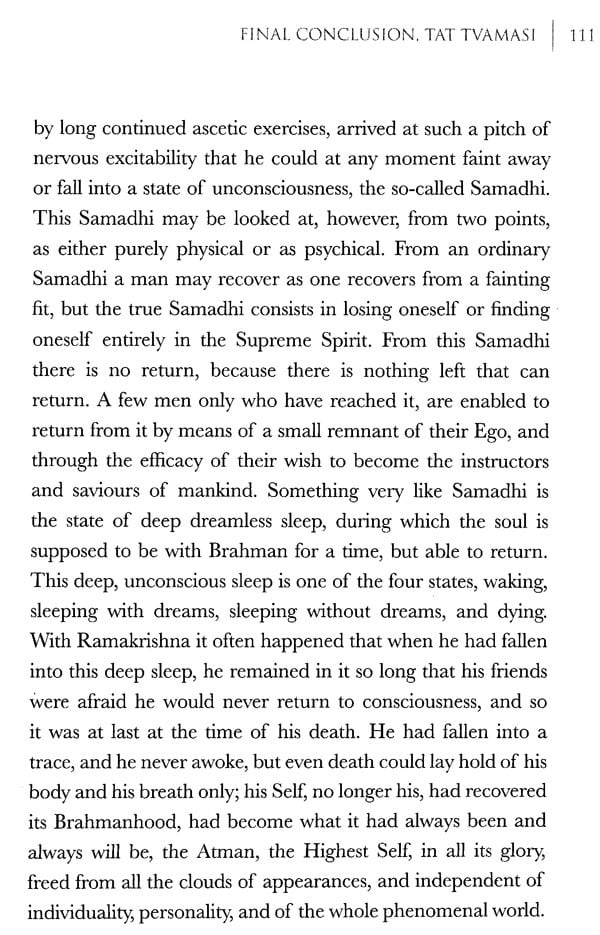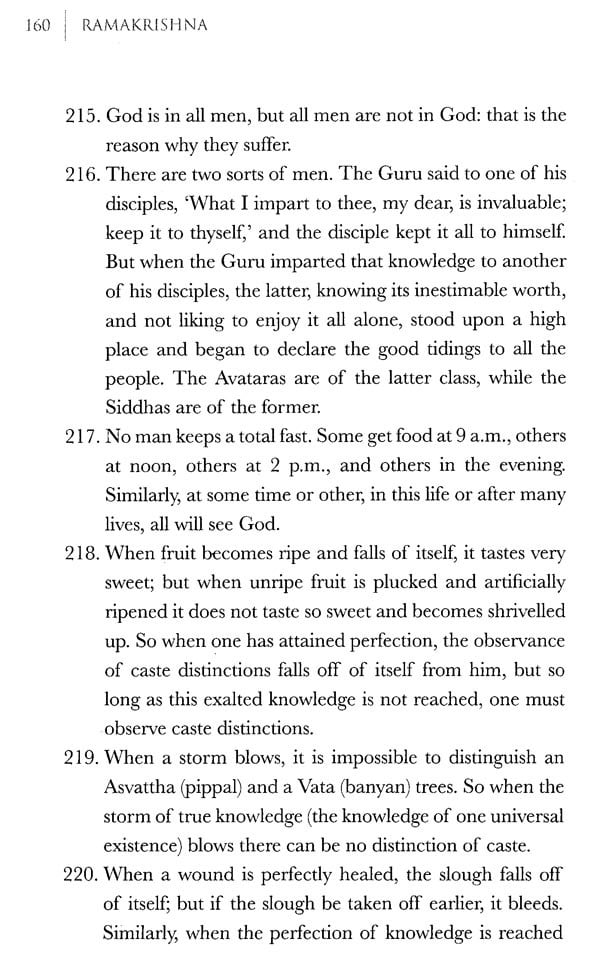 ---
We Also Recommend