Ramayana-Unravelled (Logic & Lessons)
$3600

$36.00
Tax included.
Shipping
calculated at checkout.
---
---
Book Specification
Book Description
About The Book
This book is an attempt to bind the intellectual and emotional flavour of Rama's era and interpret it logically to extract life lessons from it, which are universal. and relevant even today. It will also answer all queries on this great epic to the intelligentsia in a logical way.
This book gives you an insight into human relationships, perseverance, kindness humility, sacrifices, war strategies while analysing the thought process, judgements and actions of the main characters in the great epic of Ramayana.
It has been written to contextualize Ramayana to the younger generation, and reflect its honesty and relevance for them; it will give a peek into the real life practical benefits of sticking to Dharma and ethics
The book will take you to a utopian empire that once existed in the world, and share the struggles and sacrifices of the emperor, kings and the subjects that were undertaken to establish and maintain such a virtuous empire - which we often recall as the Rama Rajya; with a promise that it can still be attained if people learn from it, the great lessons and follow the path of moral rectitude and truthfulness.
About the Author
M.D.Mundhra, who recently transitioned from the corporate world as President after 46 years of vast and varied experience' there, has lifelong love for Ramayana reading it hundreds of times from his early age. Every time he read it, found new lessons in it that could be applied in daily life. Discovering it as an infallible guide in all walks of life, he decided to share it with young generation by writing a new logical Ramayana. He has researched and read hundreds of books on Ramayana to appreciate various points of view. With his diversified interests in psychology, philosophy, astrology in addition to his field of management; he has woven the whole narrative in a scientific and logical way.
Writing bug has finally hit this engineering graduate and gold medallist MBA of 1972. His second book that will unearth jewels in management from Ramayana is already in its final stage. Hopefully many more will follow to integrate religion and ethical values with science and modern way of living.
**Contents and Sample Pages**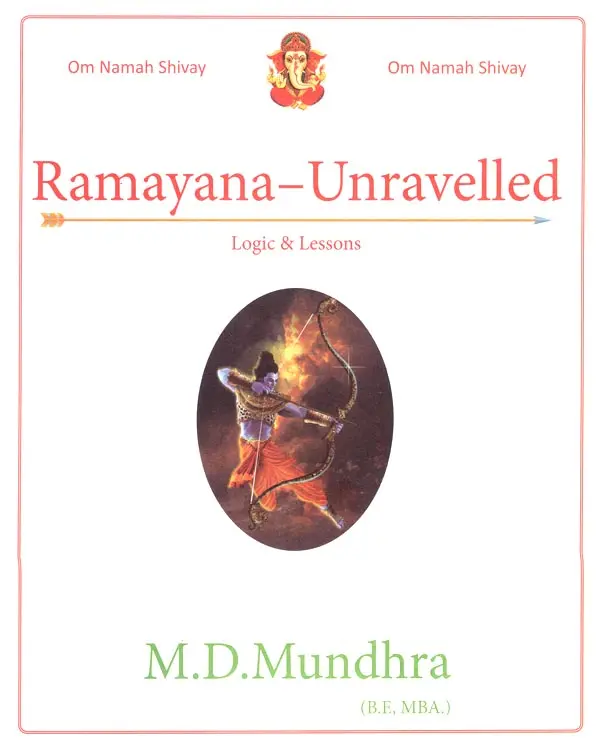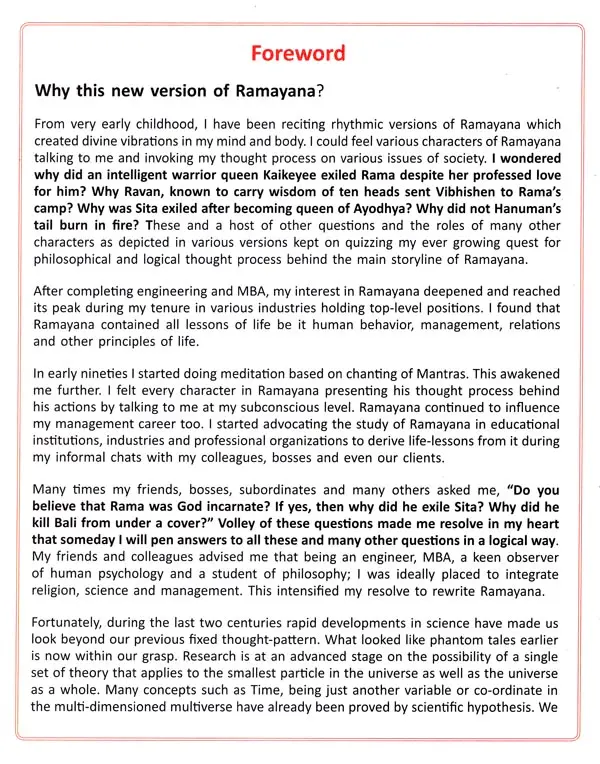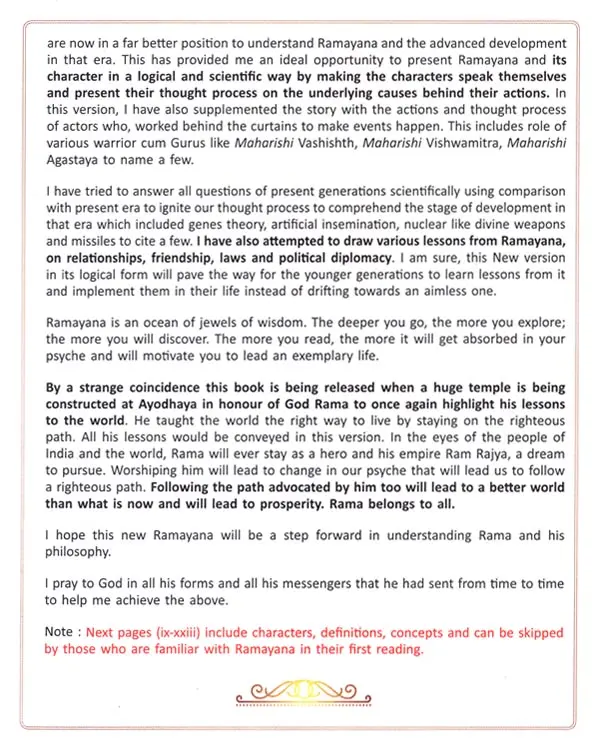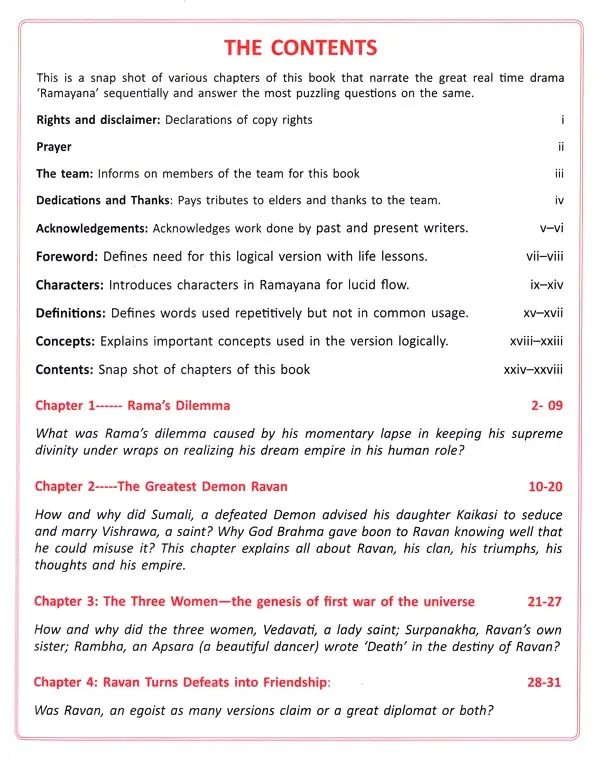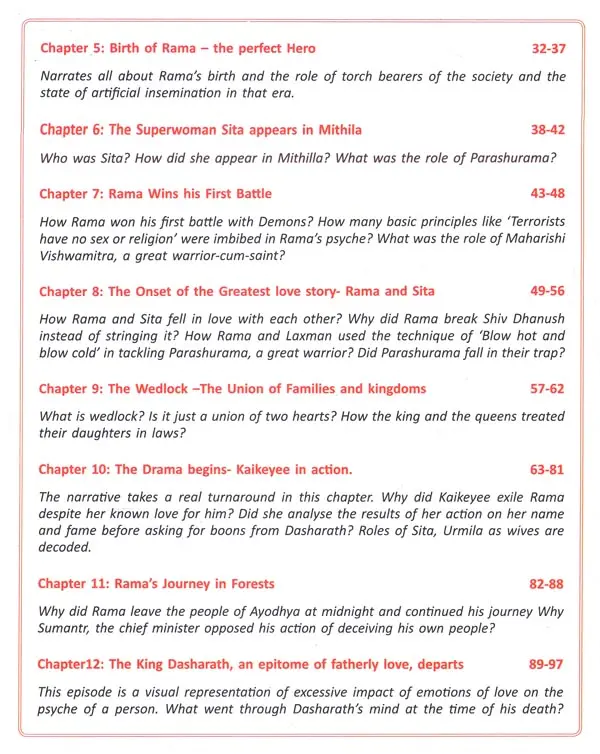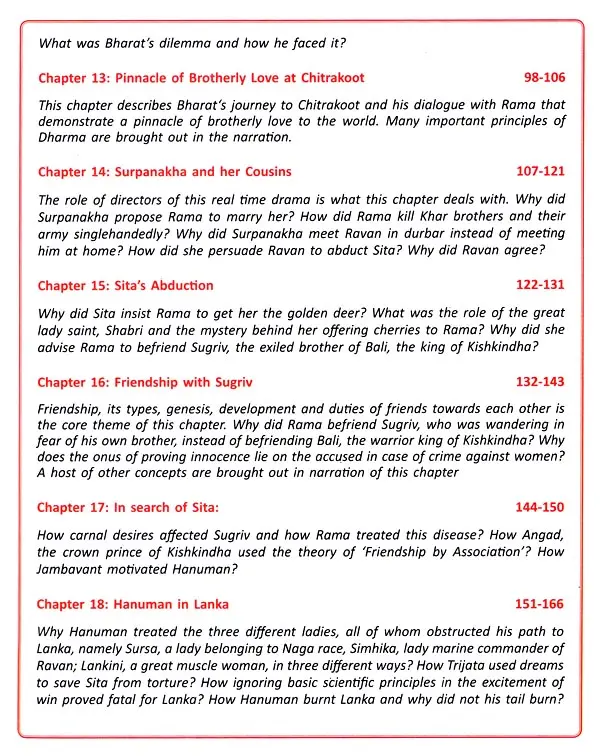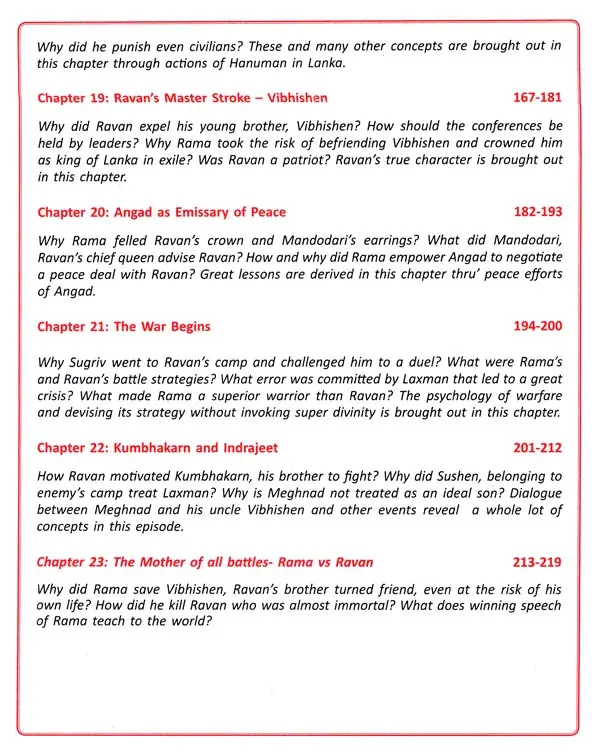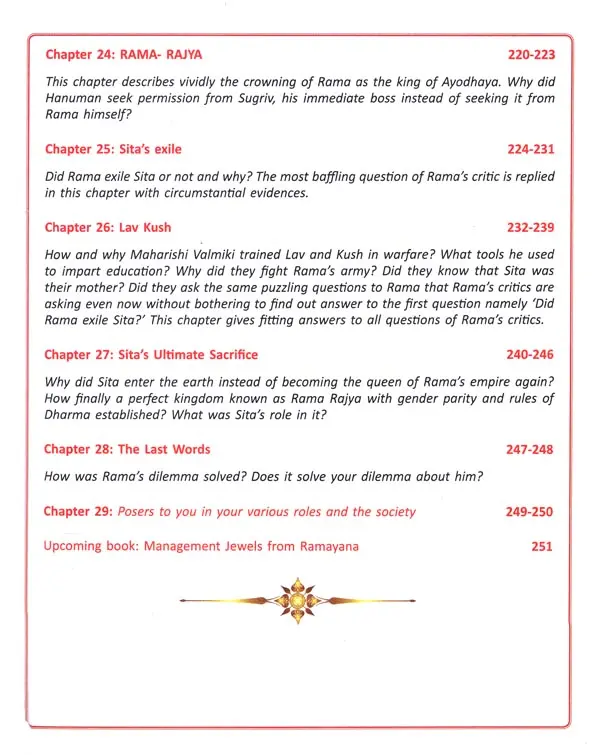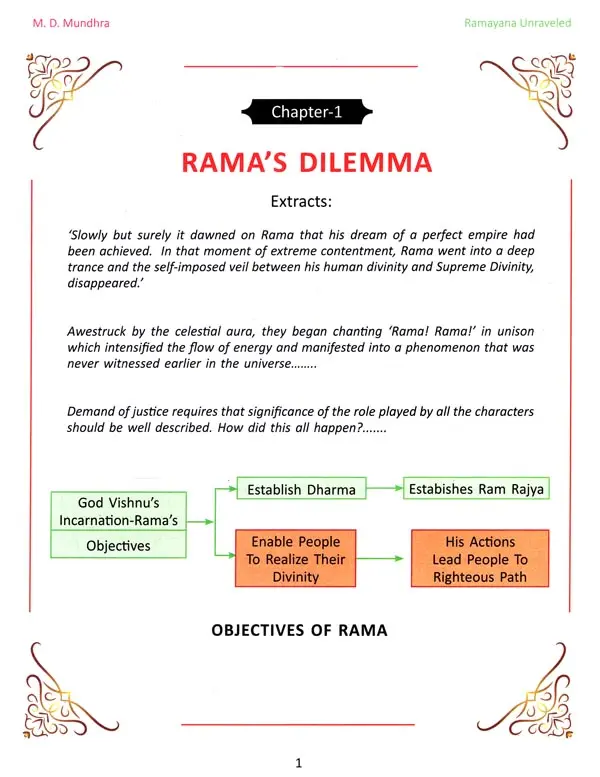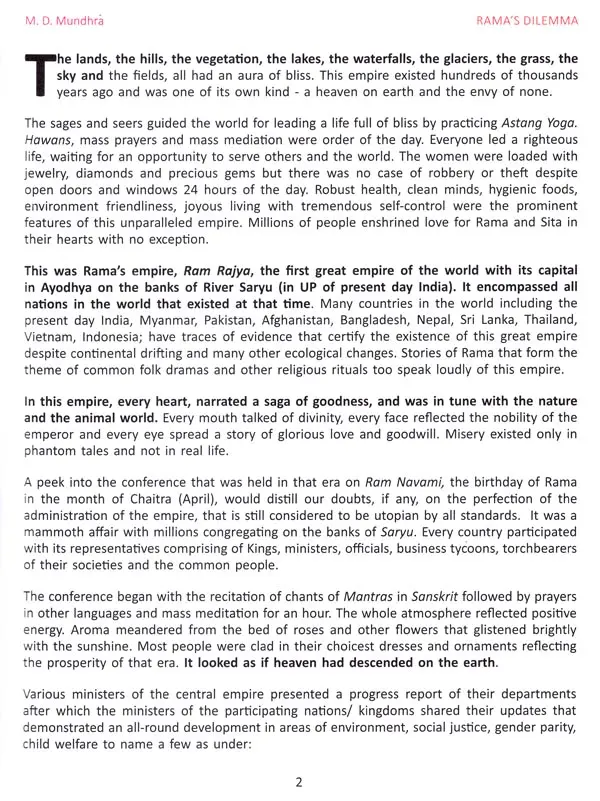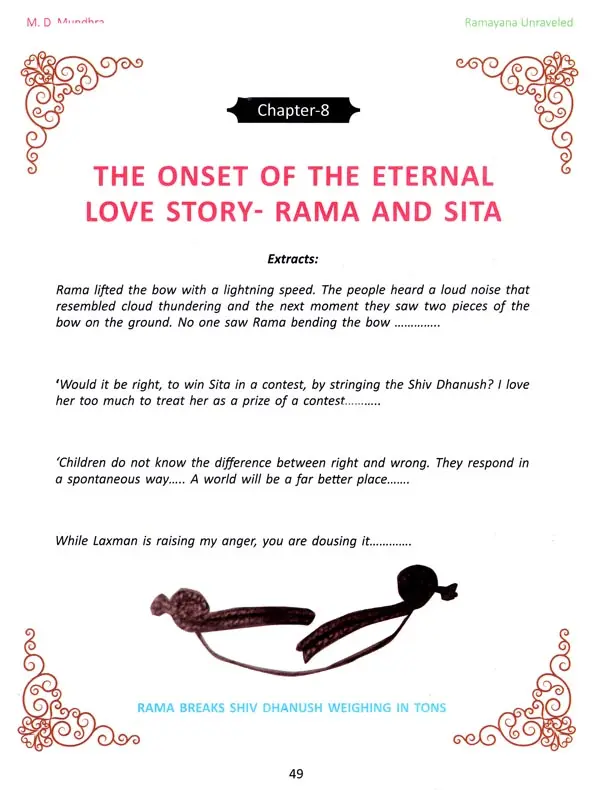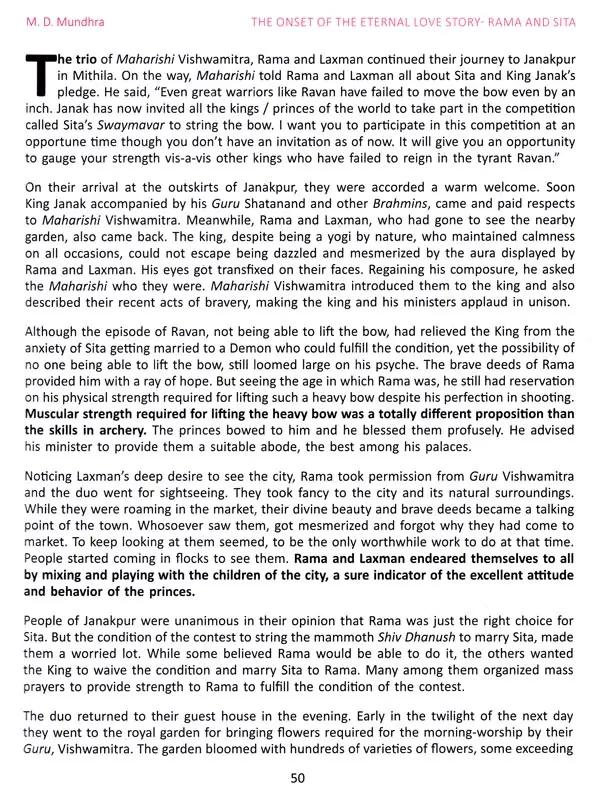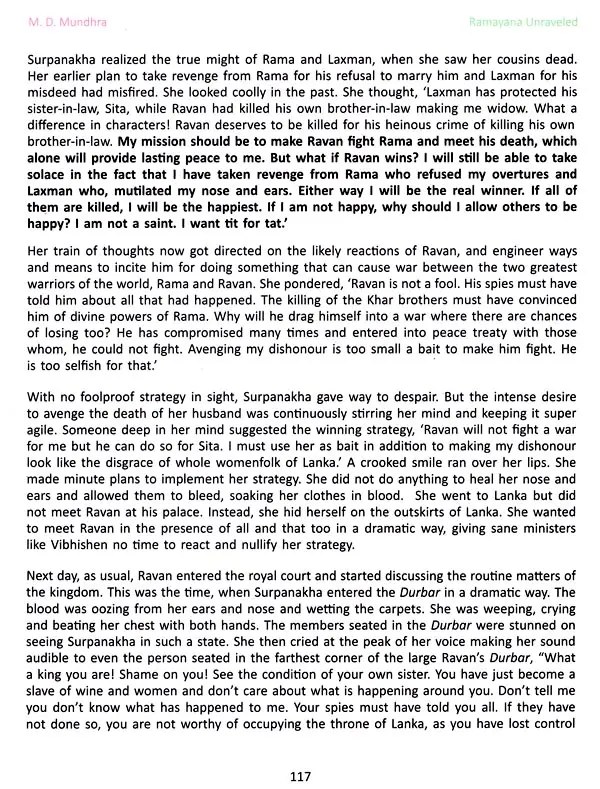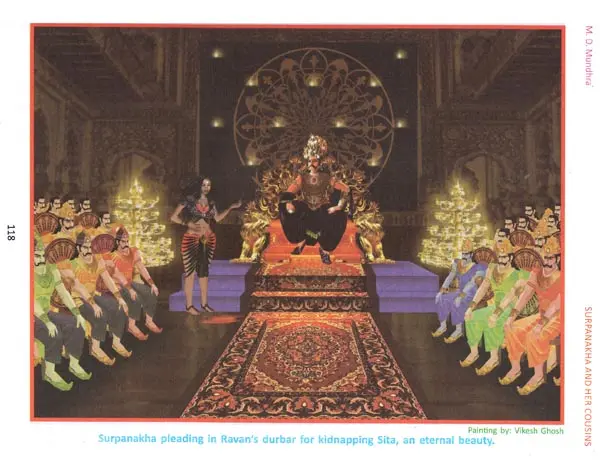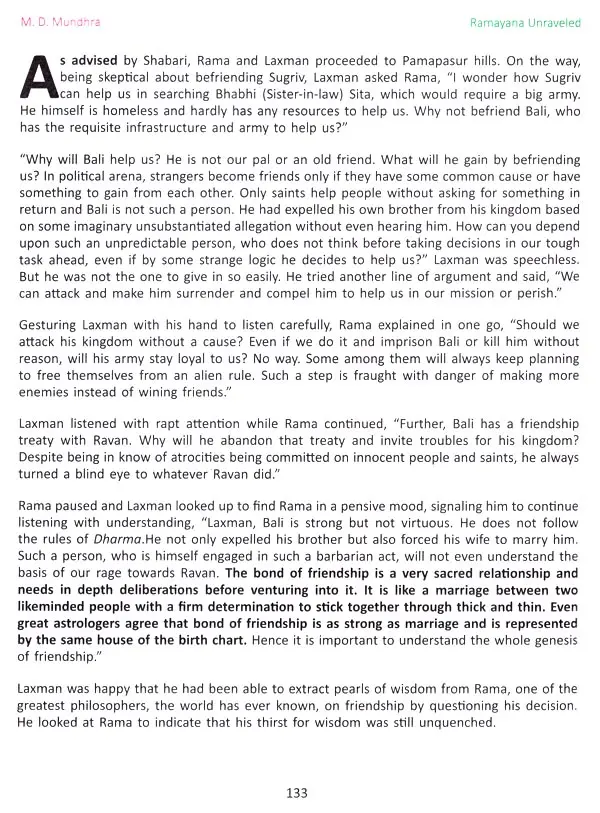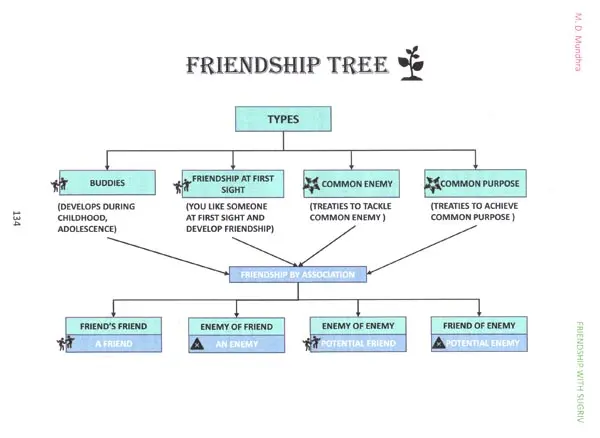 ---
We Also Recommend