Re-culturation An Attempt to Reconstruct Northern Indian Christian Samskaras in the Light of Manusmrti and Law of Moses- A Postcolonial Subaltern Response
$5600

$56.00
Tax included.
Shipping
calculated at checkout.
---
---
Book Specification
Book Description
About The Book
This book is an exposition to unveil the possibility of the cultural re-construction of North Indian Protestant Christian traditions (Samskaras). The foundation of the Indian Church (other than St. Thomas tradition) is laid on the Western pattern and doctrines, and the colonial Church has failed or somehow avoided to use the rich Indian heritage, as the European Church utilized the Greco-roman traditions. Therefore, the native Christians are largely alien to the contextual reality of India, thus, there remains a sustaining cultural and social dilemma.
This scholarly work has explored few new possibilities to re-capture a new Indic vision as the postcolonial quest, by de- colonizing the colonized tradition, with selective use of the Manusmrti and the Law of Moses, aiming to advocate that Christianity can be fitted within the plurality of Samaj Dharma of India. In brief, the book is a model of Samskaric re-culturation towards the cultural Indianness of the Indian Church.
About the Author
Dr Tapas Ghosh, Associate Professor of Allahabad Bible Seminary [Senate of Serampore College (University)] was born at Rambati village, Barddhaman Dist, West Bengal, India to an educated Hindu family. In 1990, he accepted Jesus and began his ministerial life since then. After 11 years of being a grass-root evangelist in Tripura and West Bengal, he joined as a faculty in 2001. He has completed his B. A. from Burdwan University, B. D. and M.Th (Religions) from Senate of Serampore College, M. A. (Ecumenism) and Ph.D. (Philosophy) from the Institute of Asian and Oriental Studies, Dept. of Philosophy, University of Bonn (Germany). Presently, he is pursuing his Postdoctoral research from University of Bonn. Dr. Ghosh is committed in teaching and writing, mainly on Indian culture, religion and mission. His Indic specific narrative and postcolonial analysis has a new academic flavor. Dr. Ghosh is married to Mrs. Hoikhonem Lunkim, Kuki from Manipur and also a Faculty in ABS, and they are blessed with a daughter Naomi.
Foreword
The 'text without context is pre-text' as I always say. The universal message of the Gospel must have its inroad into the local context, be it philosophy. culture or custom. Theology and mission discourse in Asia has been debating on the issue of Western model in the context of the local aspiration, tradition, custom, and culture. The Asian population has various challenges from within, be it caste, pluralism in religion, culture and language or the long colonial legacy. The pertinent missiological question to define culture within culture is important. The hierarchy of culture in India that is imposed either by the caste Hindu, Muslim or by the European colonist has made the postcolonial studies contextually relevant. The domination of a culture within culture is the root cause of loosing cultural identity of many people. Quest for identity and self- determination in the context of faith needs to be addressed from the context of cultural colonization of Asian/India Christian. The mission and culture debate is going on and yet lot more to do, but the discourse in this research has enriched us and opened up various dimensions to accomplish our endeavor.
Dr. Tapas Ghosh is known to me when he joined at Allahabad Bible Seminary in 2009 as a faculty of religions. As a Hindu convert from an educated Bengali family, he holds a different kind of view that may not be so similar to the conventional ideas of the Gospel and Mission in India. His ability to think differently is a positive contribution for a constructive future for Indian mission. I was not aware of his academic ambition but later I found his ability, so supported his further studies at the University of Bonn, Germany. He completed his major academic work (Ph.D) under the Dept. of Philosophy, to the Institute of Asian and Oriental Studies, 2018. The title of his research, 'Re-culturation: An Attempt to Reconstruct Northern Indian Christian Samskäras in the Light of Manusmrti and Law of Moses - A Postcolonial Subaltern Response' has dealt with the basic issue of mission and culture from the Indian context and it is geographically located to North India.
**Contents and Sample Pages**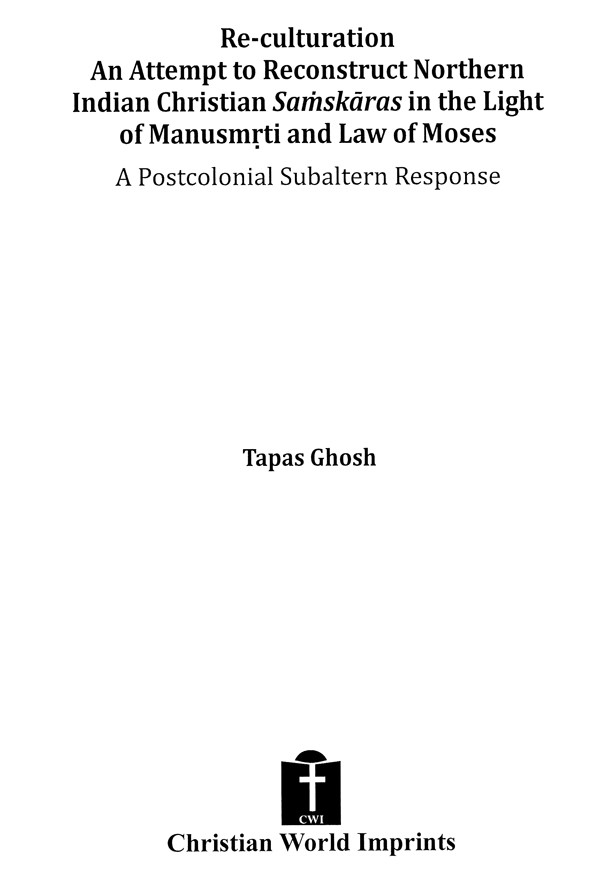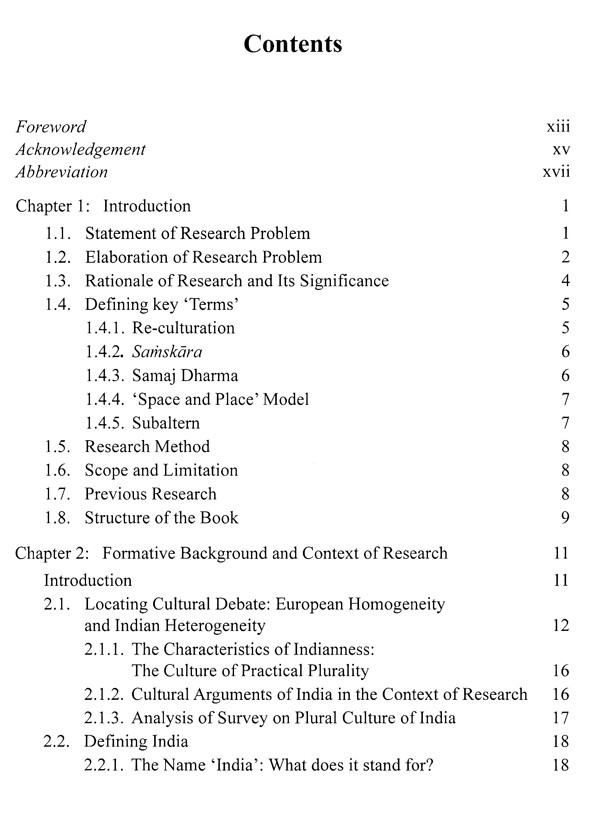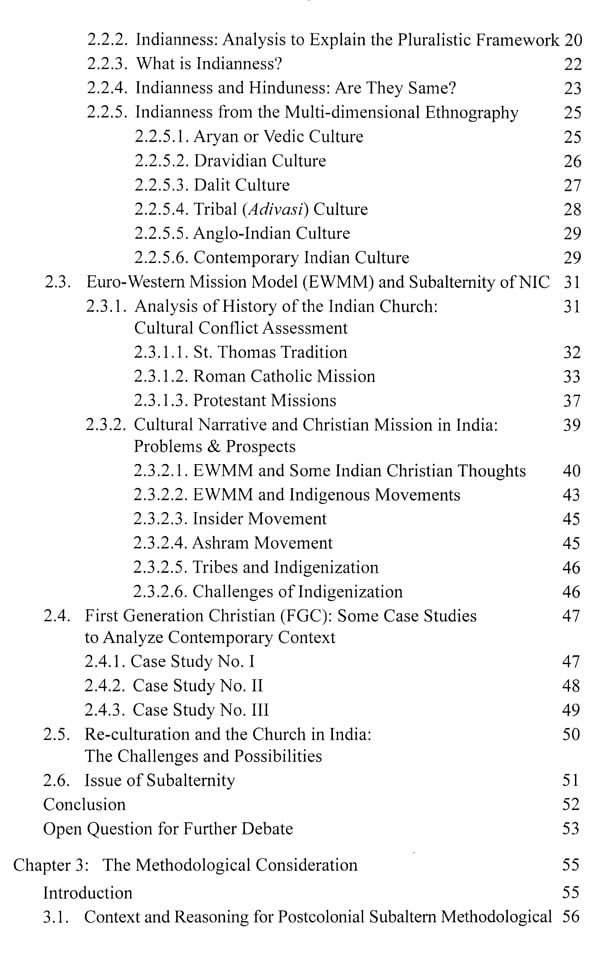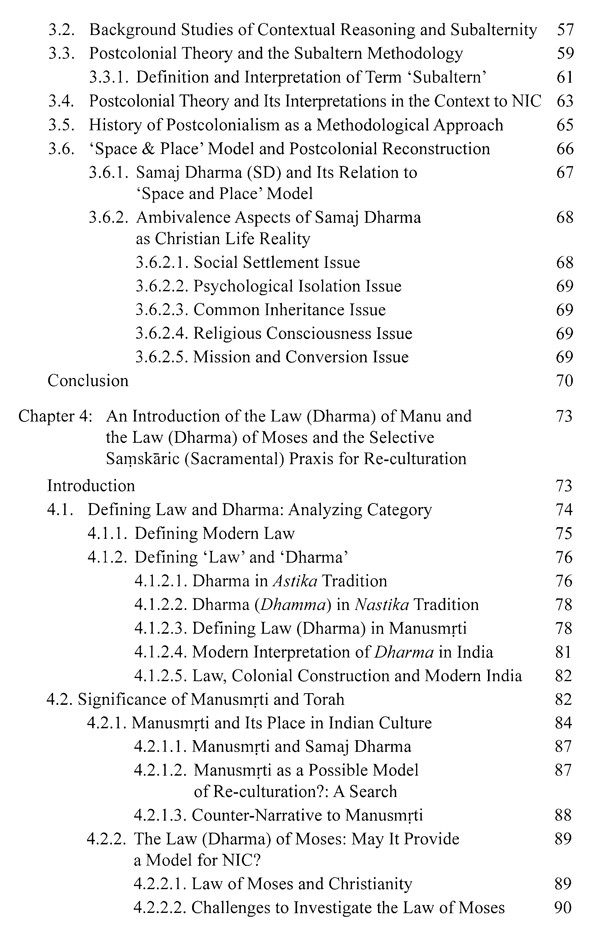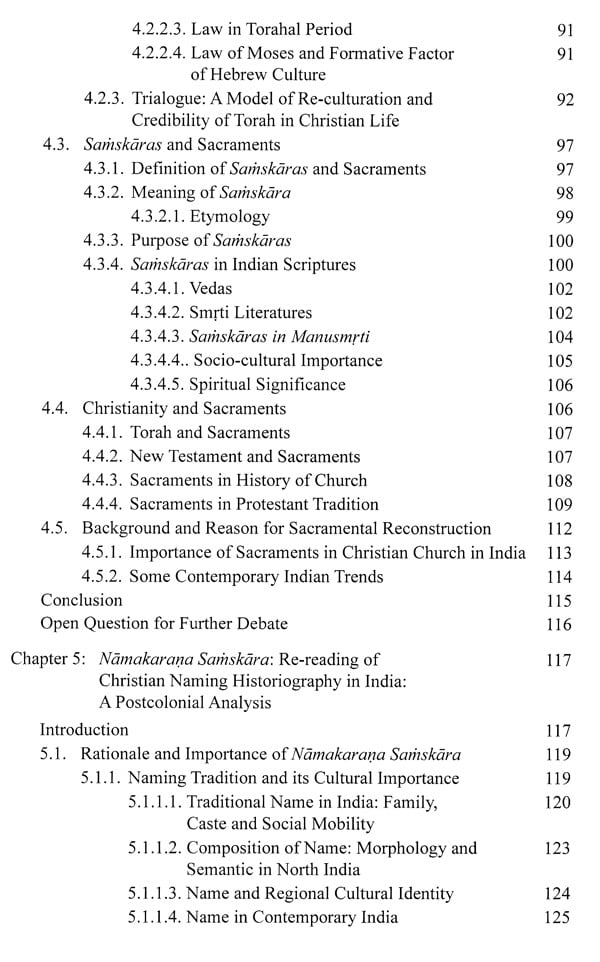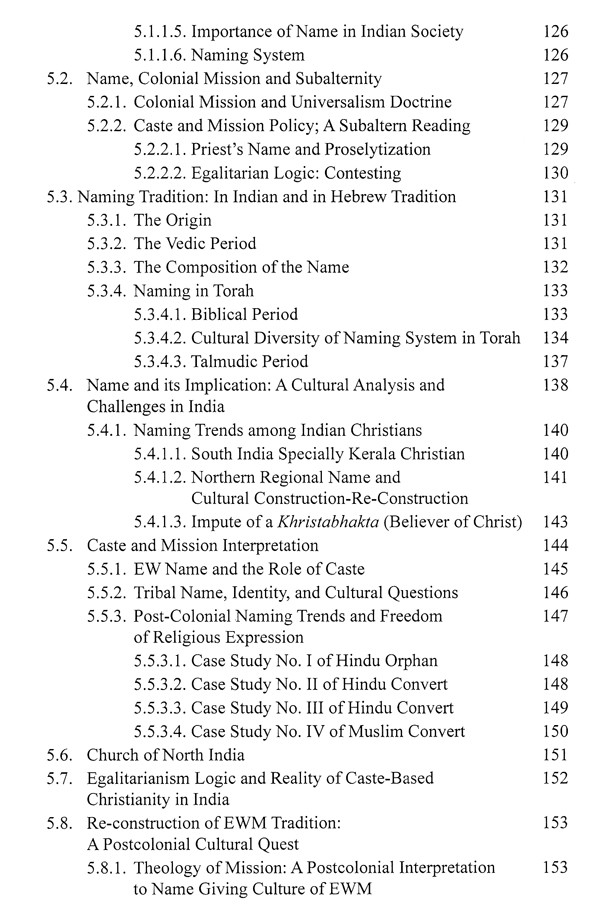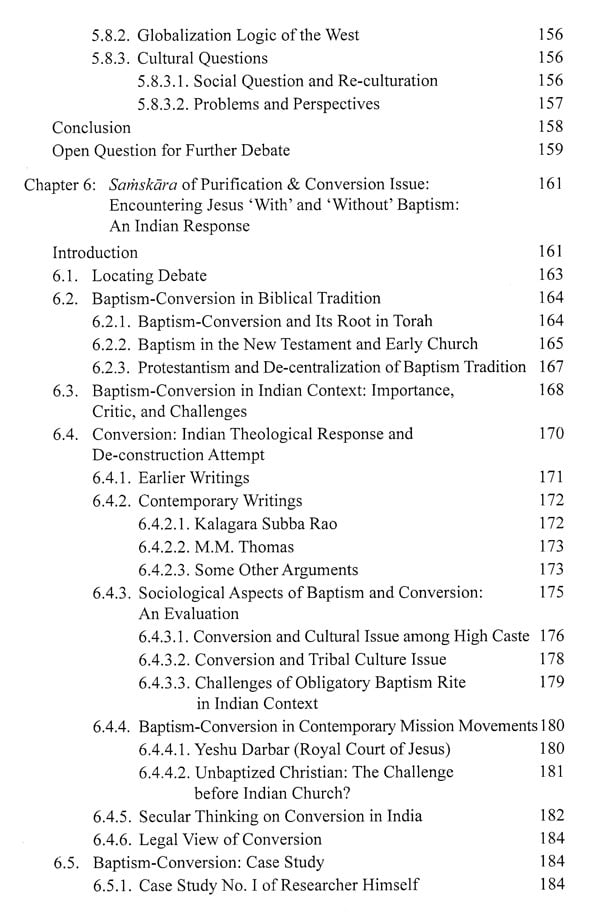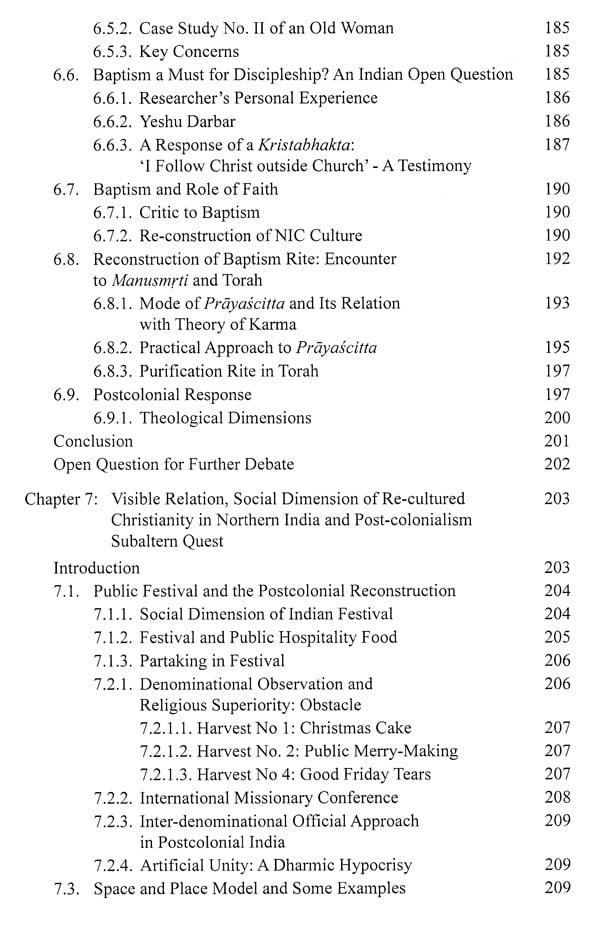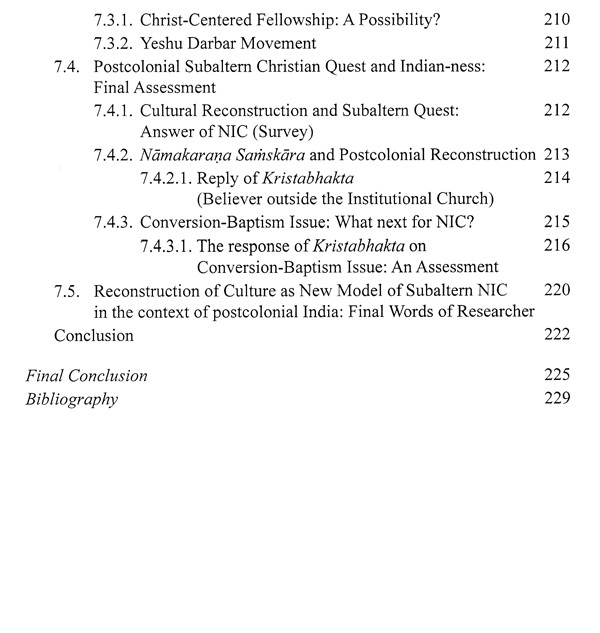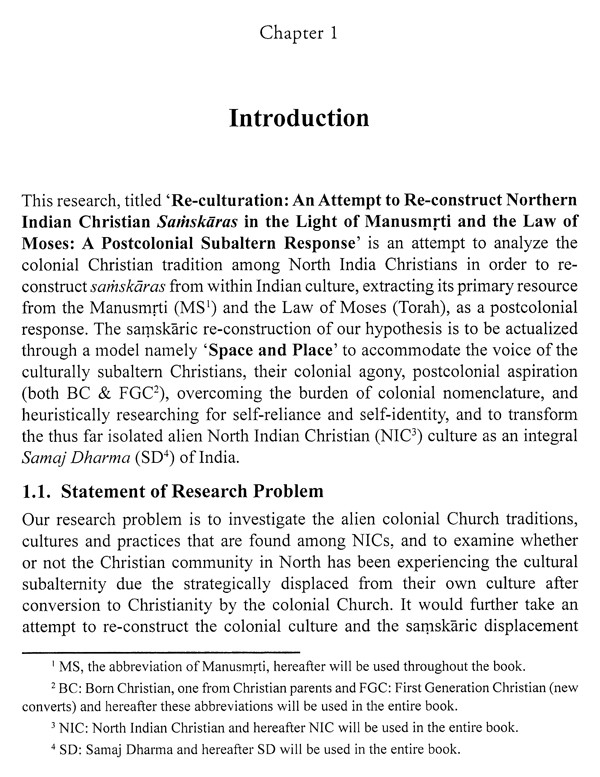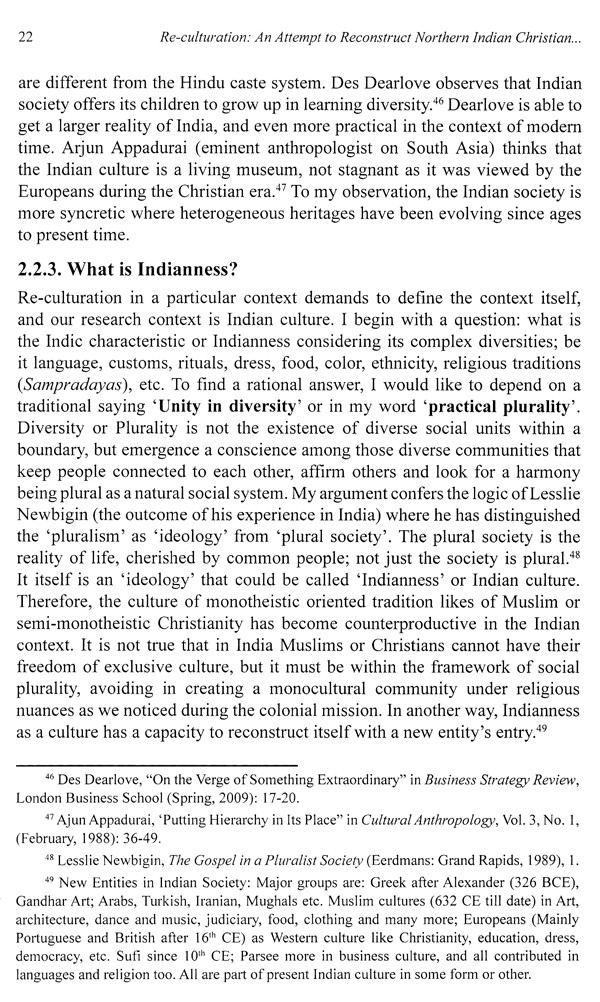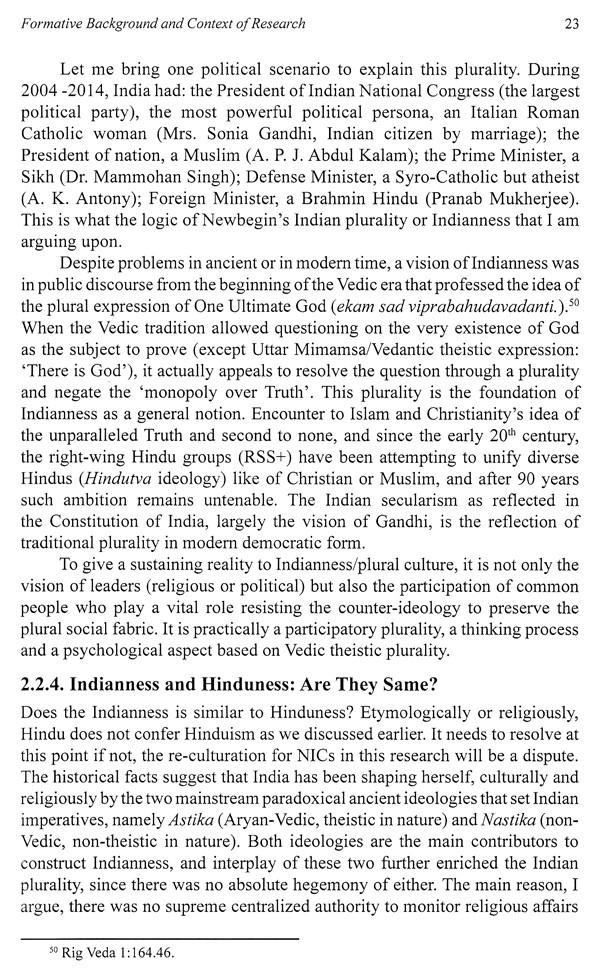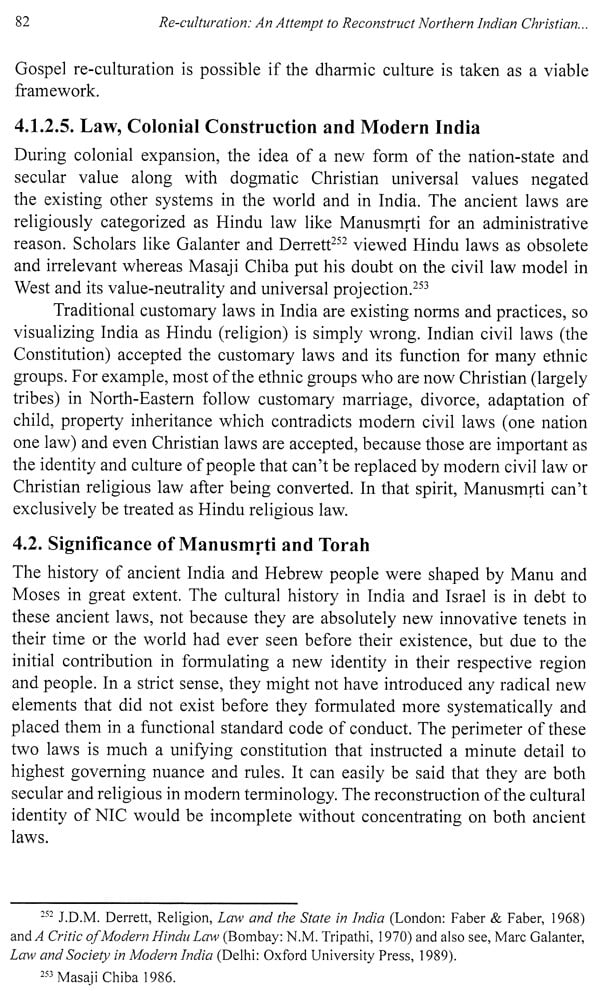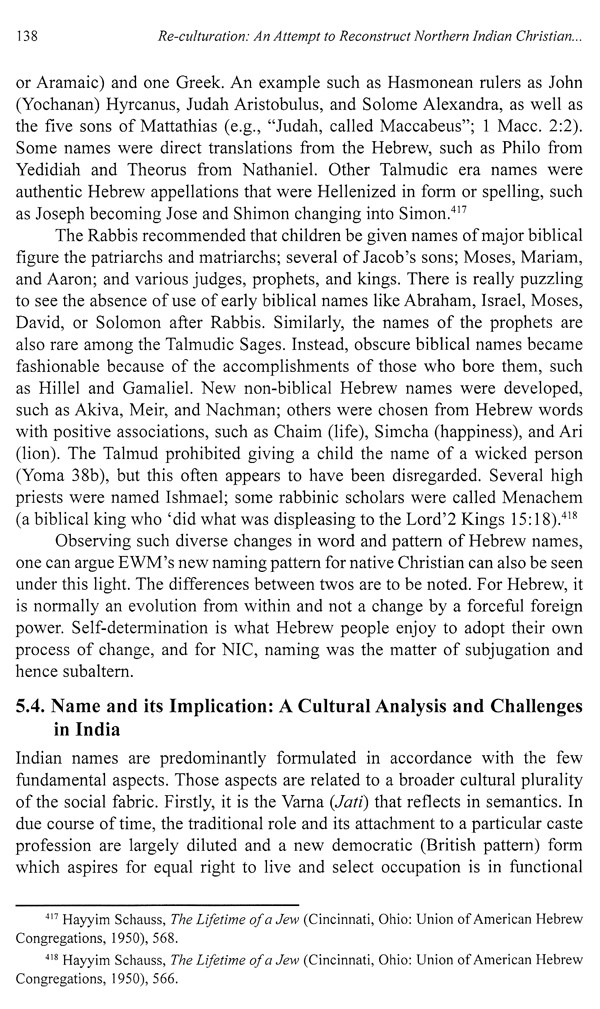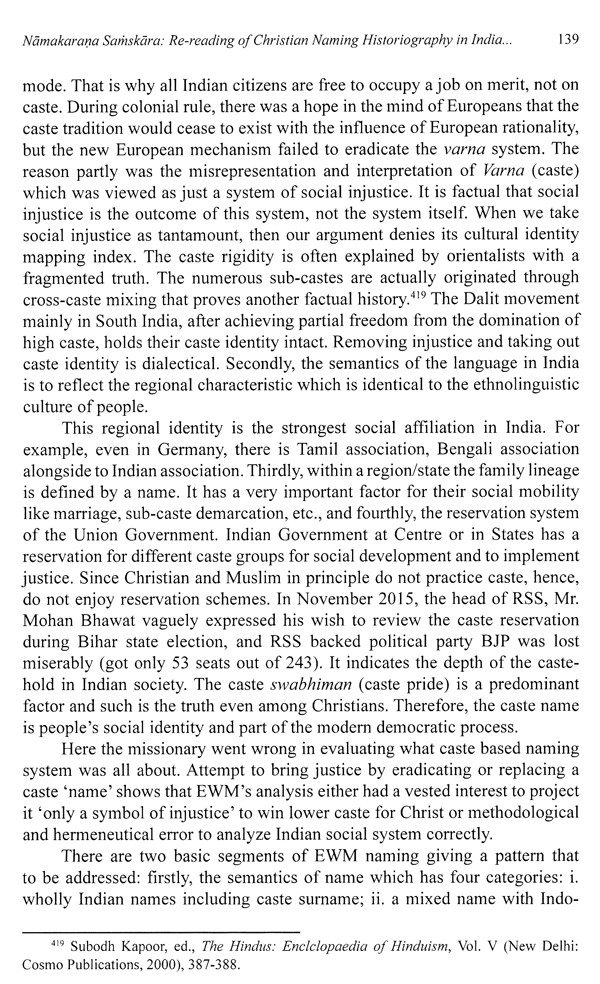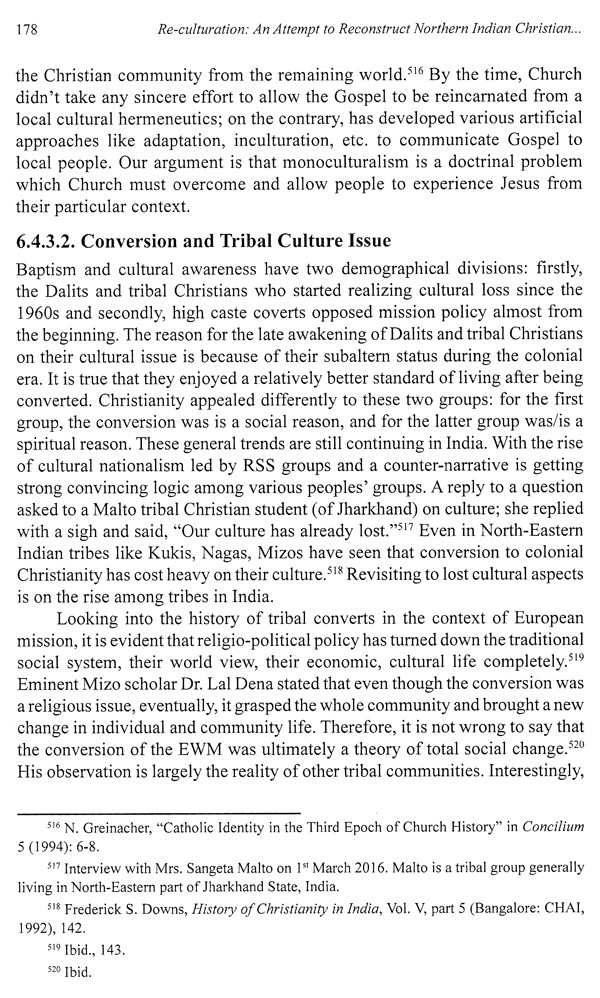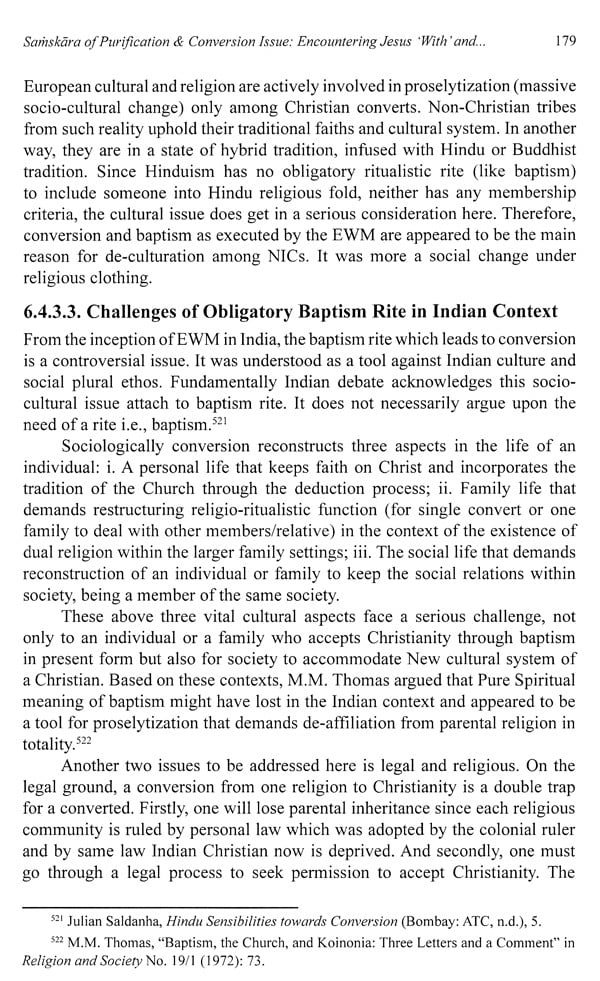 ---
We Also Recommend