Rebirth Into Pure Land- A True Story of Birth, Death, and Transformation and How We Can Prepare for The Most Amazing Journey of Our Lives
$2500

$25.00
Tax included.
Shipping
calculated at checkout.
---
---
Book Specification
Book Description
Preface
I have many reasons for wanting to write this factual account of the events of and around the birth, death and transference of consciousness of our baby daughter, Shamara Phillipa.
The first reason is for you, the reader. I am always a bit dubious when someone says, "This book (or product or workshop) will change your life." I tend to then go to an existential (and slightly cynical) place in myself and think or say, "Really, brushing your teeth, actually doing anything will change your life,"
But in the case of this little book, after watching, listening to, and receiving letters from countless people over the last fifteen years since the story was first released in its first edition, I can honestly say, this book will change your life. It will change how you see life and, more than likely, how you live your life.
In its first edition, Rebirth Into Pure Land inspired many a friend and stranger, but it was written more as a Buddhist memoir and so I never ventured out to offer this story to a greater audience. Now, 27 years later and having been both a hospice social worker and bereavement counselor who stills work with the dying and bereaved, I am more convinced than ever that Shamara's story will influence and inspire all who read it to embrace death and learn that it is actually possible to work with the dying process, even death itself, as a natural part of living.
Foreword
"In the mystery of life and of death, there are more alternatives than imagination can conjure. This is the remarkable story of the grace that is our own great deathless nature and the grief, too, that even heaven cannot wholly eradicate.
This is a book of options, an honoring of the continuum that few have believed possible. It is a rare tale about the death of a child and the rebirth of the spirit in the hearts of all who were near and the skillful passing into what is available to us all - our original nature.
" STEPHEN LEVINE, Author of Who Dies?
"Robert Sachs, friend of 35 years, accomplishes something unique with the personal narrative of this book. Through his attention to detail and a wide inclusion of birth and in circumstances at the time of death of his daughter Shamara and many others who he has sat with over the years, he catches and describes the often illogical but deeply human events at that critical time. Being compassionate, practical, and non-judgmental, what he describes dissolves many of the taboos about the recycling of our bodies. At the same time, from his experience of phowa, the Diamond Way practice of conscious dying, Robert adds the joyful underlying certainty that the richness of life will travel on as a stream of awareness and learn through our bodies and states of existence until it recognizes its timeless nature.
Rebirth Into Pure Land is a very helpful book, bridging especially Judeo-Christian and Tibetan Buddhist practices. It is my wish that this work touches the life of many."
Introduction
On the morning after I decided to contact some e publishers on having Rebirth Into Pure Land created as an e book, a representative of one of the companies called about the form I had filled out online. Of course, one of the first questions she had to ask me was, "What is your book about."
Perhaps because it was still early on for me (East coast people sometime do that to West coast people) I wasn't feeling prepared or particularly poetic or literary and simply stated that the book was the story of the death of one of my daughters and the events that occurred before and afterwards.
"So," she said, "it's a hate story."
I was rather dumbfounded by what she said. In fact, I couldn't believe that I had heard her correctly. So I asked her to repeat what she said and then I rhetorically repeated it back to her. And, then I proceeded to tell her that no, it was not a "hate" story. It wasn't about blaming anyone for what they did or did not do or say. It was actually an inspiring book that also offered thanks to and showed appreciation for the many people who played their parts in the powerful and often magical drama that unfolded.
**Contents and Sample Pages**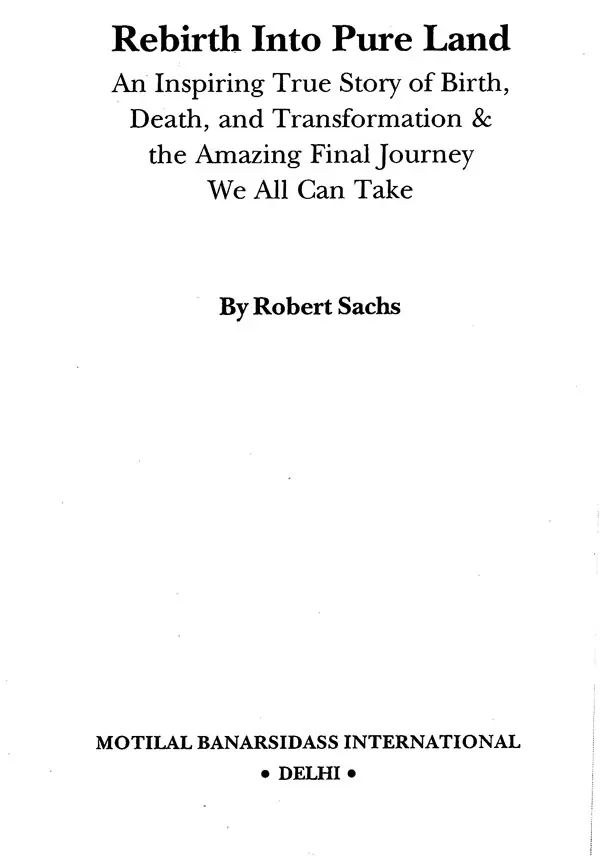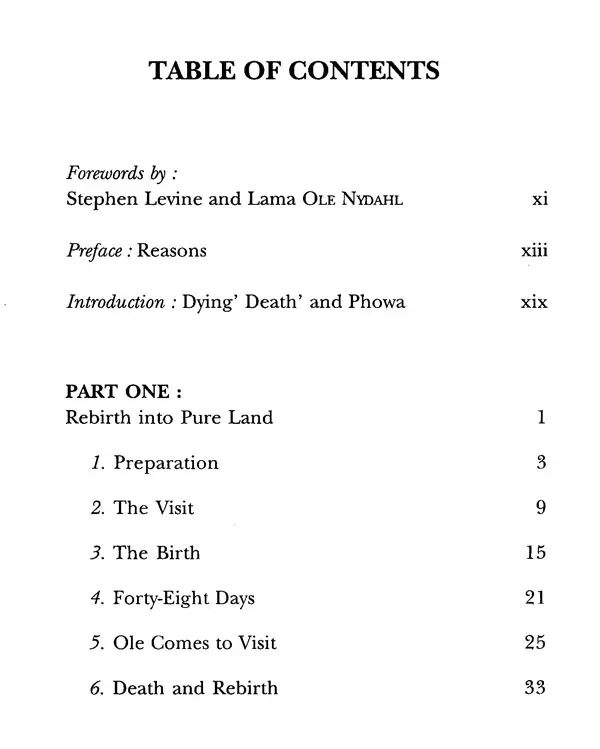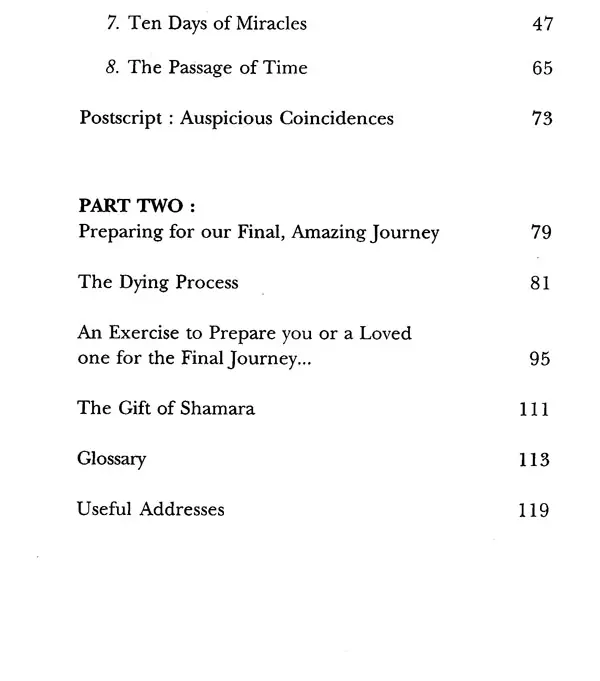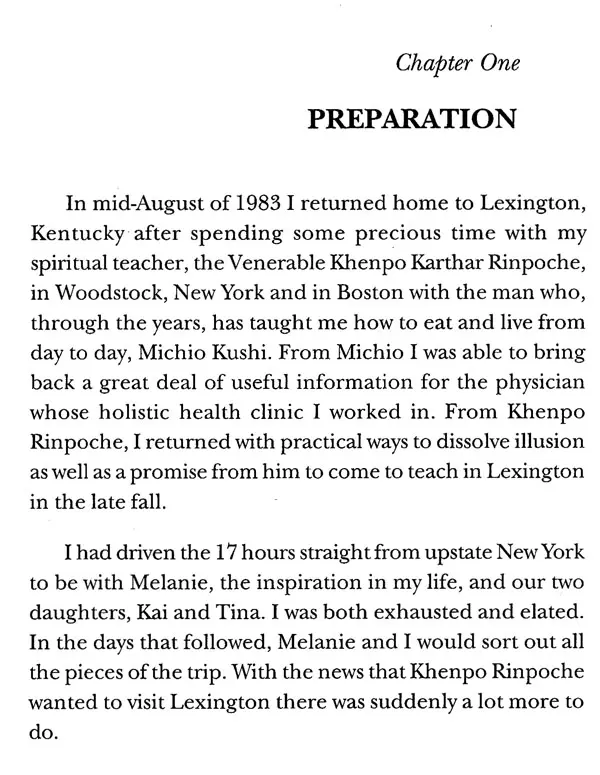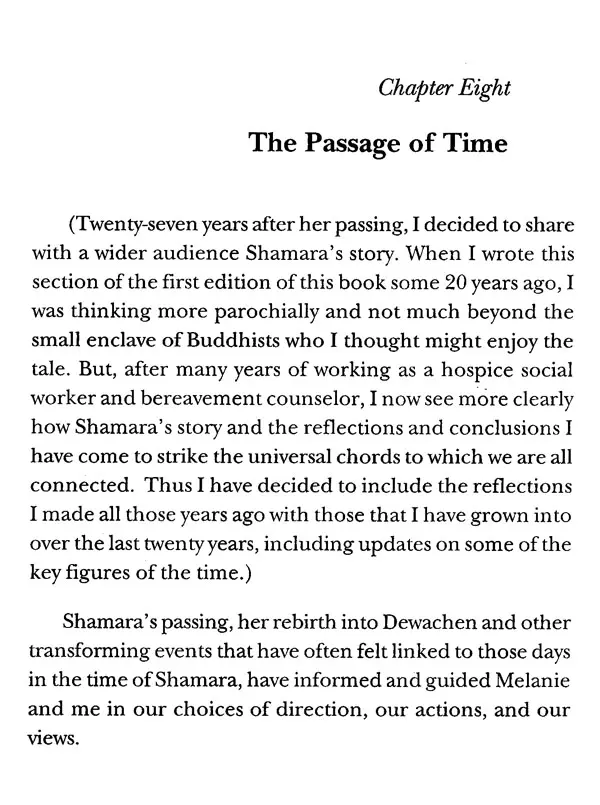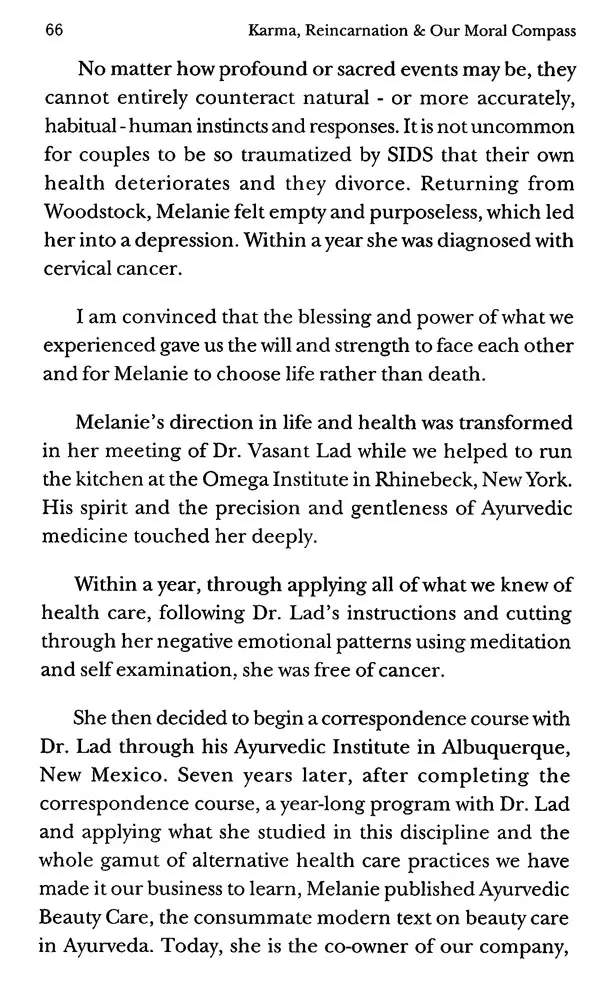 ---
We Also Recommend