Recent Researches in Archaeology, History and Culture- Festschrift to Prof. K.V. Raman (Set of 2 Volumes)
$16400

$164.00
Tax included.
Shipping
calculated at checkout.
---
---
Book Specification
| | |
| --- | --- |
| Item Code: | AZG771 |
| Author: | P. Chenna Reddy |
| Publisher: | AGAM KALA PRAKASHAN, DELHI |
| Language: | ENGLISH |
| Edition: | 2010 |
| ISBN: | 9788173200878 |
| Pages: | 814 (Throughout B/w Illustrations) |
| Cover: | HARDCOVER |
| Other Details | 11.00x9.00 inch |
| Weight | 2.78 kg |
Book Description
About the Book
This Festschrift in honor of Prof. KV. Raman, a well-known distinguished Professor and renowned scholar of Madras University presents papers relating Pre and Proto History Megalithic and Historical Cultures, Art, Architecture and iconography. Epigraphy and Numismatics written by several distinguished Scholars and edited carefully by Prof P. Chenna Reddy who is already well-known for similar volumes in honor of Prof. B. Ramaraju, Dr. P.V. Parabrahma Sastry, Prof. R. Soma Reddy. Dr. L. K. Sarma and Dr.V. Krishna Sastry. Robert G Bednarik, Prof. A. Sundara, Dr. JH. Sastry etc.
This Volume Consisting of 80 Papers, Exhaustively describing on various subjects which presents a panoramic view of Indian History, Archaeology and Culture would became an important source of information and reference for students and scholars in India and abroad.
About the Author
Prof. Dr. Peddarapu Channa Reddy (0.1059), got from Tirupati and Master Tourism Management (2007) from Kamaraj University Book Guilds Andhra Desha was widely acclaimed the academicians and students Reddy has his published books and more papers on various aspects of medieval modem history published in National and International Felicitation Commemorative Volumes He is the Life various Culture & Archaeology. was President of South Indian Congress 2001-2003 Secretary Andhara Pradesh History Congress.
He is editing a of volumes in honor of distinguished Indologists, Archaeologists, Anthropologists, Historians, Historians and Folklorists of India abroad Series are Indological Studies the Millennium The First volume series felicitation volume Binudu Raju Rama the South Indian Folklore New Millennium, Research India New Delhi-2004, is an active and Academic worker instrumental in establishing Government College, founder secretary Ambedkar open University Study Centre and century Gurukulam the Tribal for poor dalit people. He received Several Felicitations awards such us Global Telugus Award Sahitya Saraswati Anjaneyulu Award (1999), Teacher Award (2000).
Foreword
It gives immense pleasure to know that several academicians and scholars are bringing out Volume honor of Prof. Raman, well known historian eminent archaeologist feel it privilege express greetings and appreciation for his outstanding contribution the field's art-history, epigraphy numismatics for the past forty years positions of Superintending Archaeologist Archaeological Survey India and Ancient and Archaeology the University Madras, Chennai.
The discovery Kaveripoompattinam or Pumpuhar, the port-town the Cholas won him national International reputation. UNESCO bestowed him with Regional Award in recognition his commitment towards preservation of Cultural Heritage 1972. repor Uraiyur, capital city Cholas is outstanding notable work Indo-Roman site Arikamedu Pondicherry in collaboration wide attention the archacologists He participated excavations many Megalithic and early historical sites in Tamilnadu and Kerala. His excavations at Kanchipuram well-known. His book entitled The Early History the Madras Region, history of Madras city before the advent the English book on Sri. Varadarajaswamy Temple at Kanchipuram (1972) known for valuable research history. His other works include Sculptural Art Tirumala-Tirupati Temples (1993) which is fine treatise the history the famous temples. His field study in countries of South-East resulted volume The icons and Culture India and South-East (2000). His Principles and Archaeology revealing popularity academicians.
He received several honours from academic and Professional bodies. He was elected as the President of the ancient India section of the 46th session History Congress, 1985, General Numismatics India Shantiniketan in 1989; President of Indian History Congress in 1996; President Tamilnadu History Congress 1997, General President the Society South India 1995. was member Indo Japanese team visit and study cultural with South-East Asian countries between 1993-95. He had the distinction of having selected for the Fulbright Fellowship USA 1983 and Senior Fellow of the Commonwealth Association, UK 1989. He was a visiting Professor of Art History, in the University of Georgia, USA (1998). He recipient Wakankar Award for excellence in the field Archaeology year 2002 the Indian Archaeological Society, New Delhi. He was Member of the Advisory Board Archaeology India 1980s and later Member of Indian Council of Historical Research (ICHR), New Delhi valuable services for the cause of preserving Cultural Heritage of India.
**Contents and Sample Pages**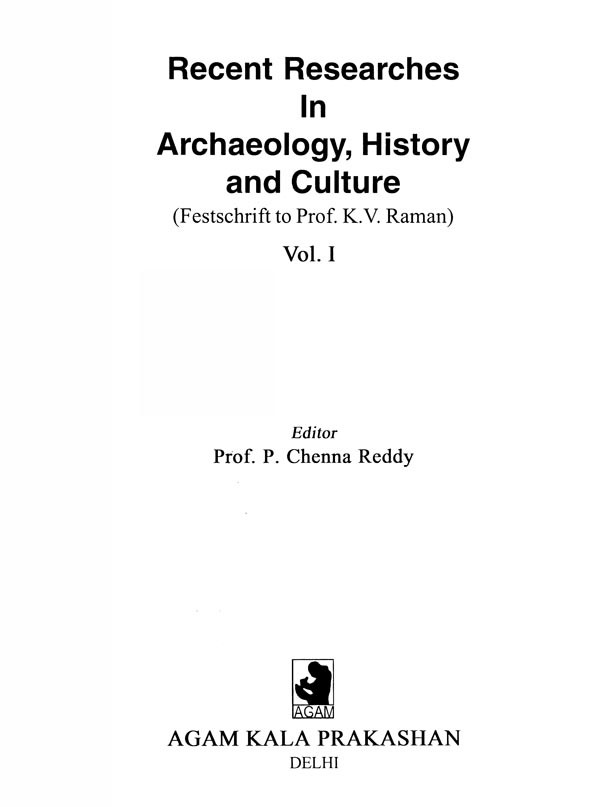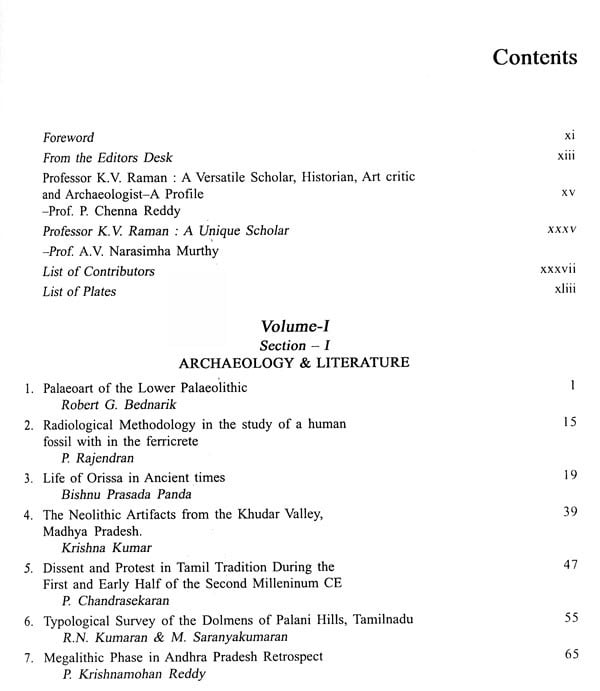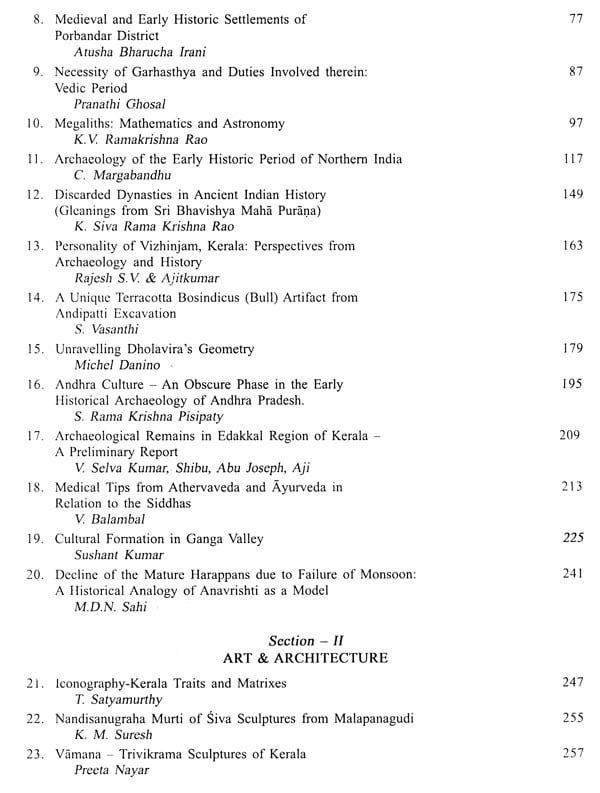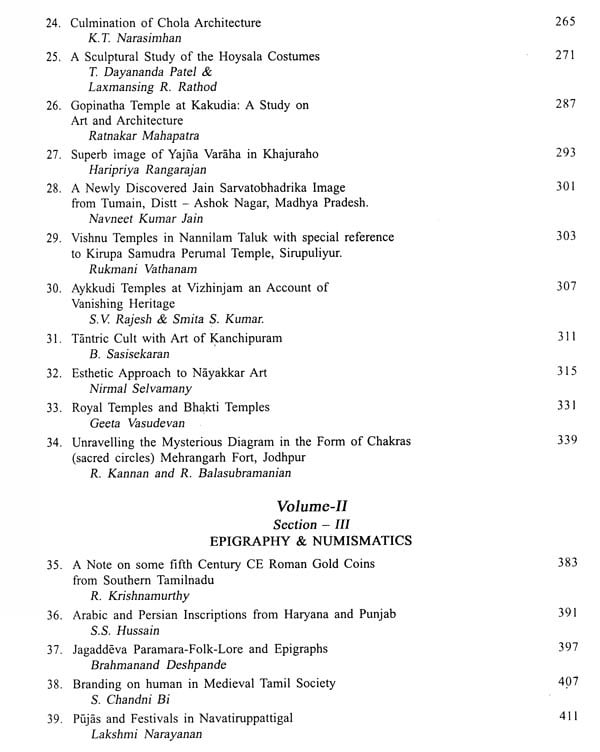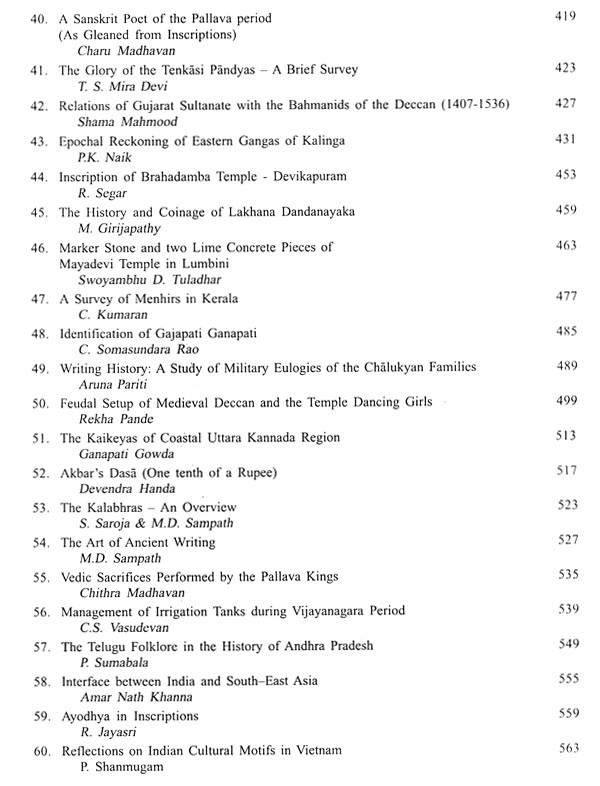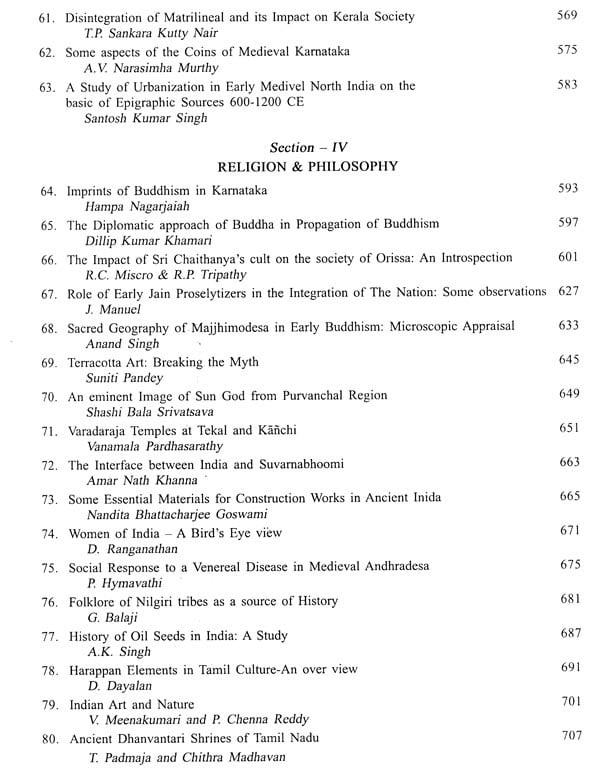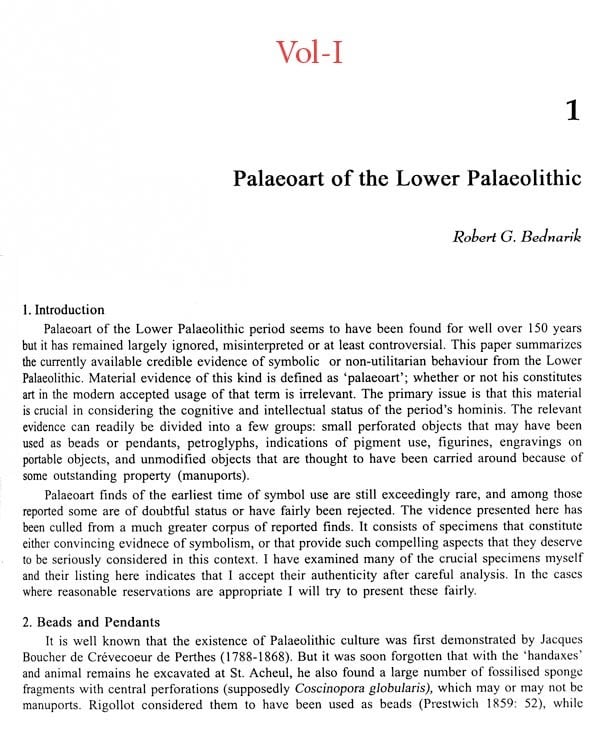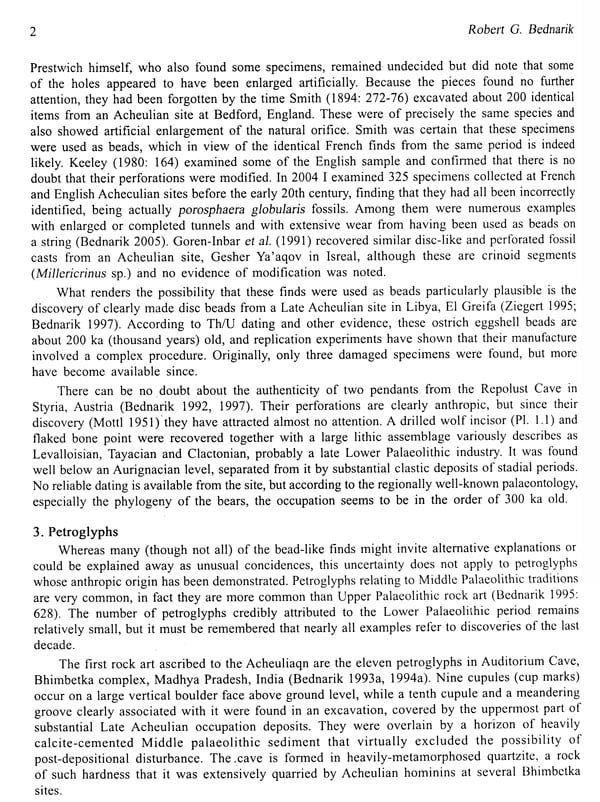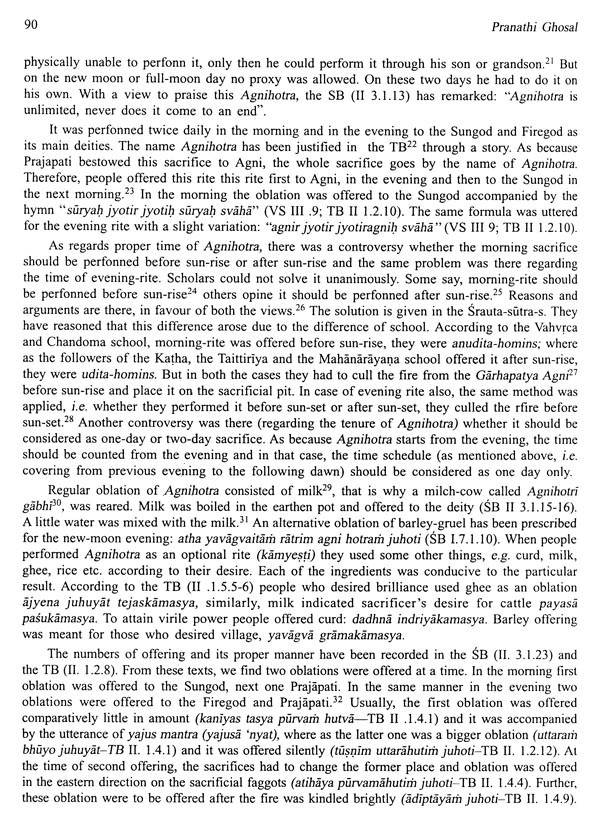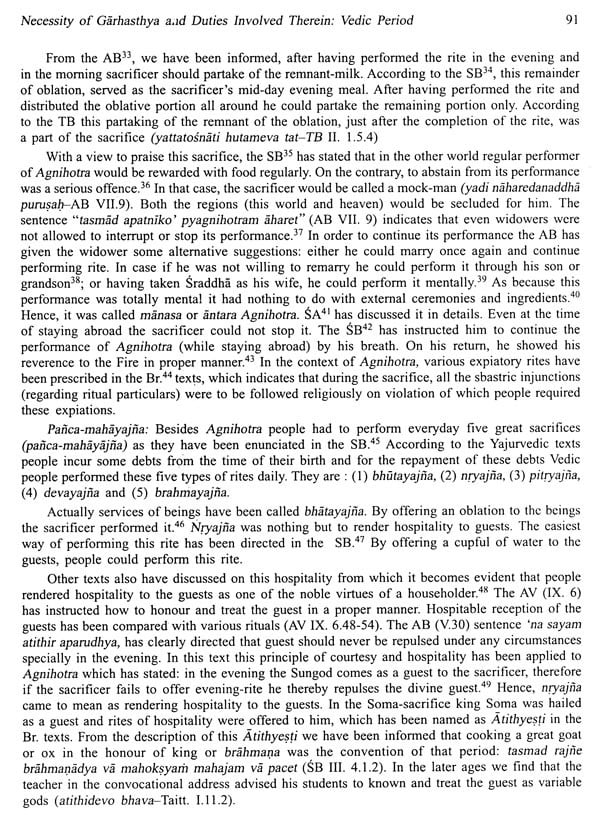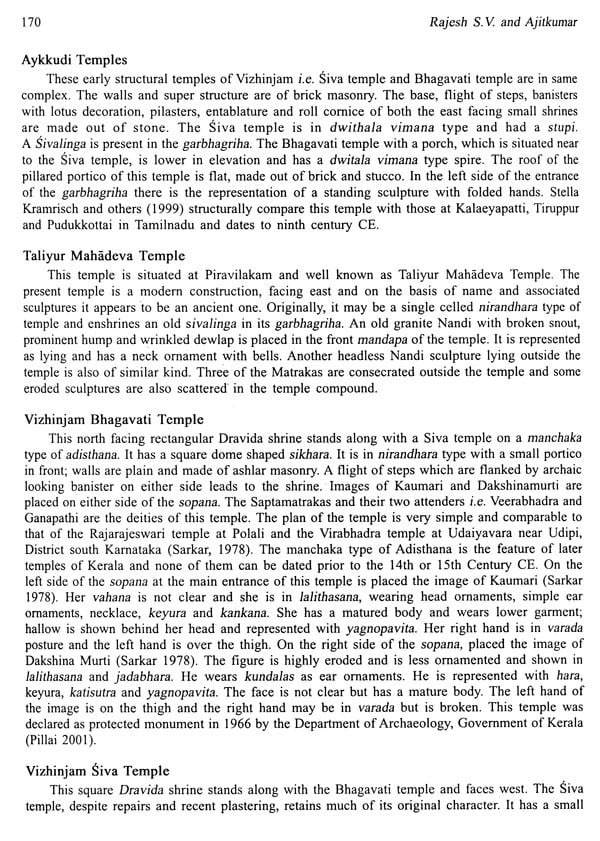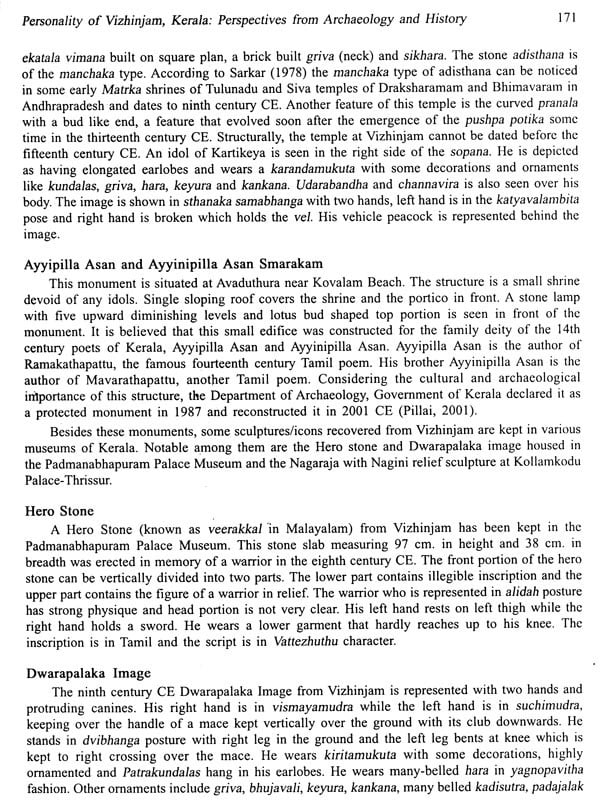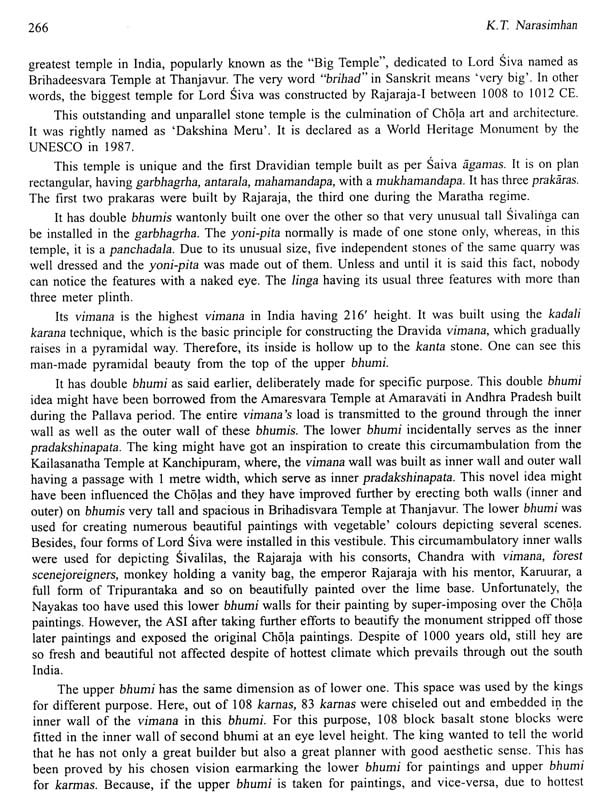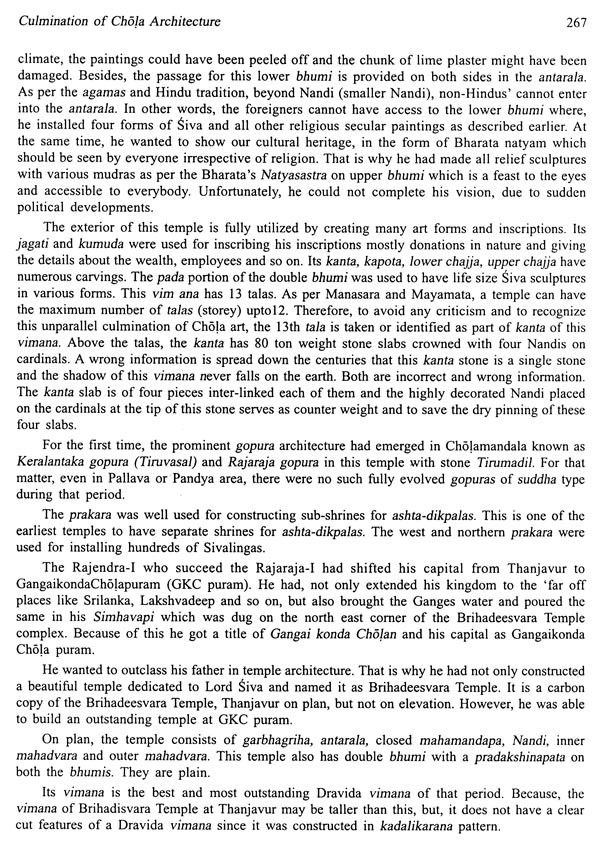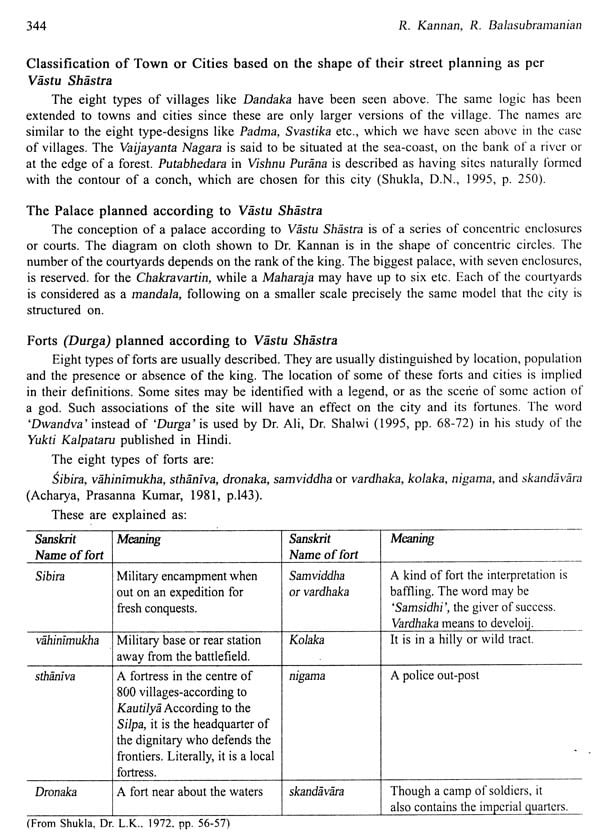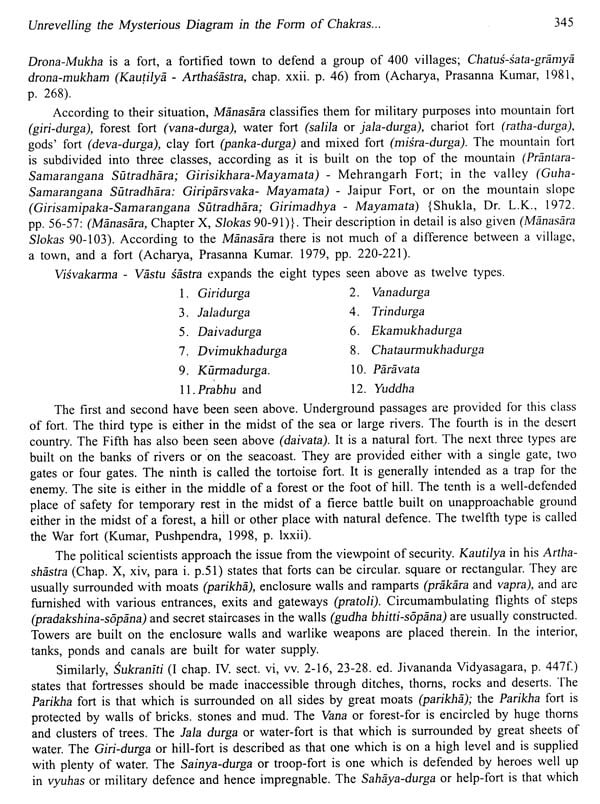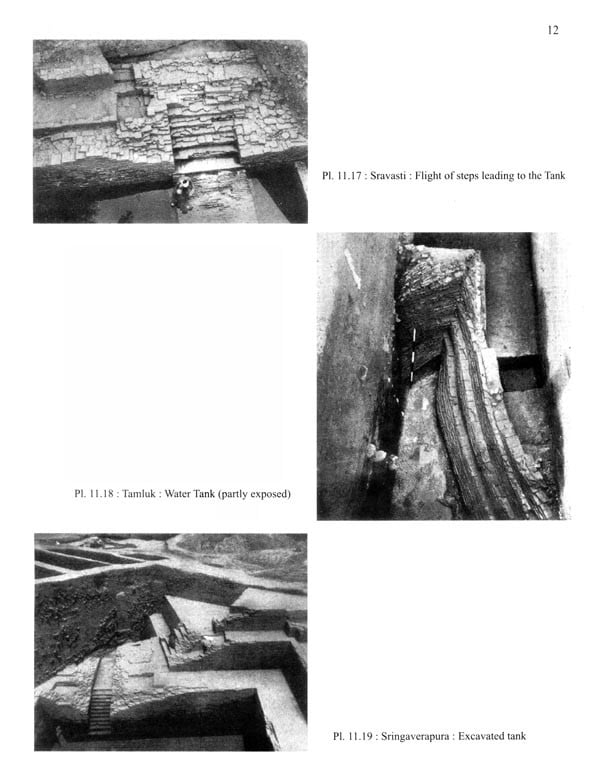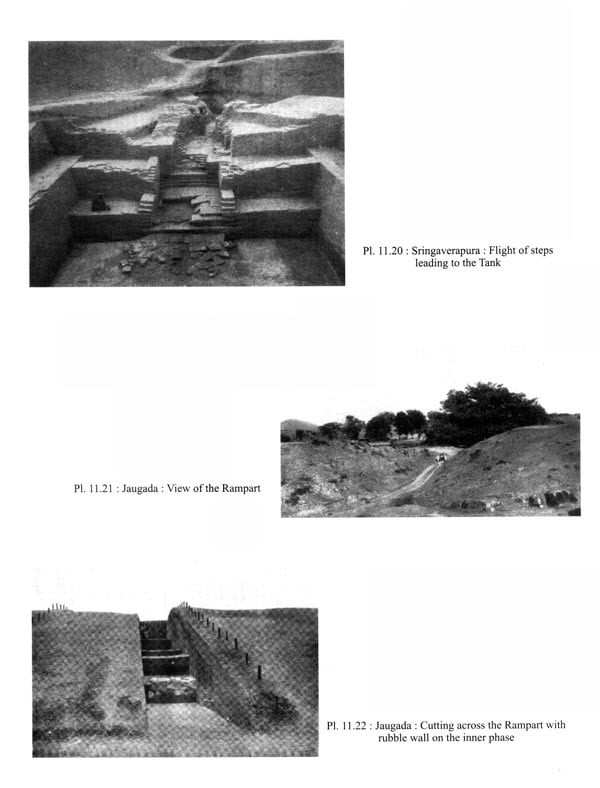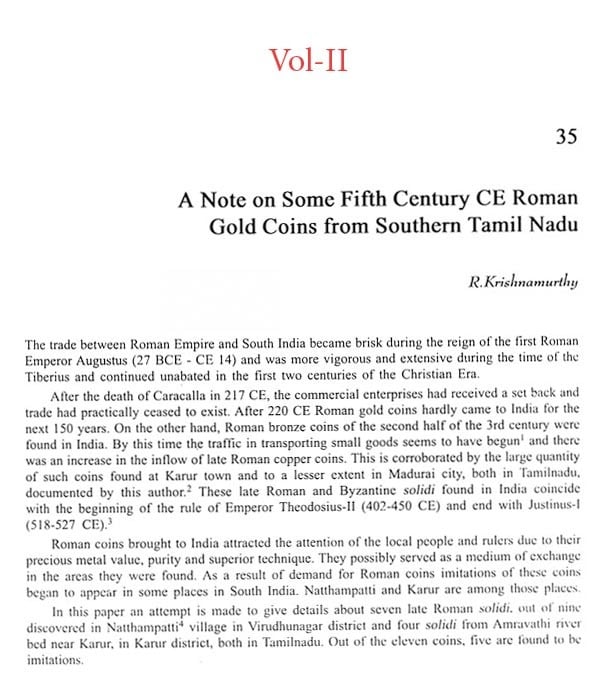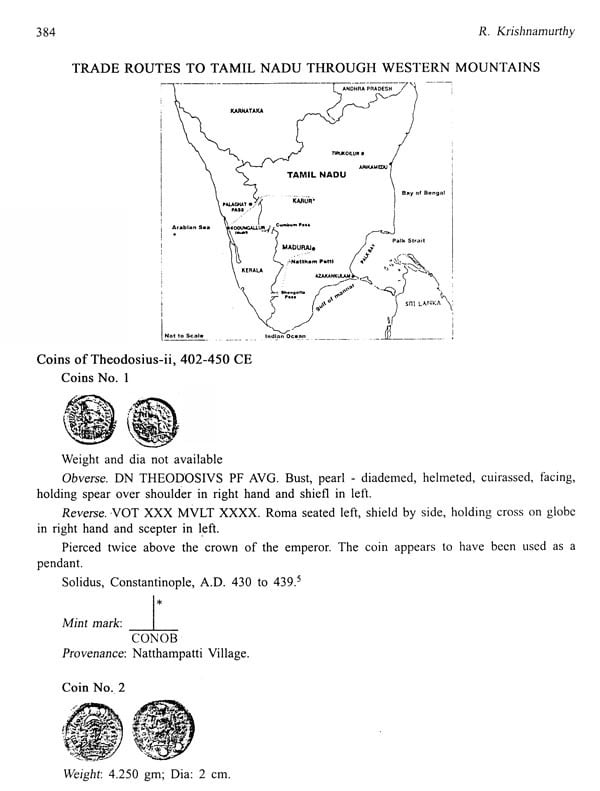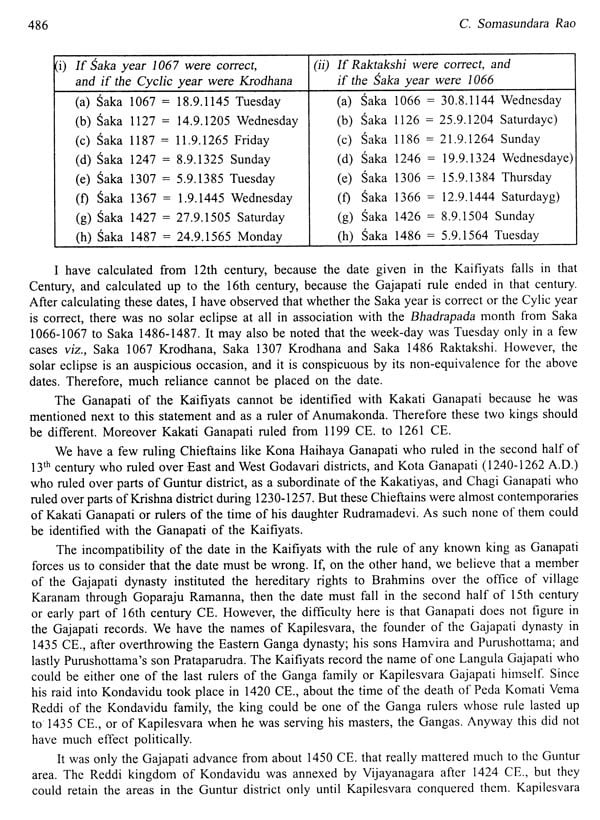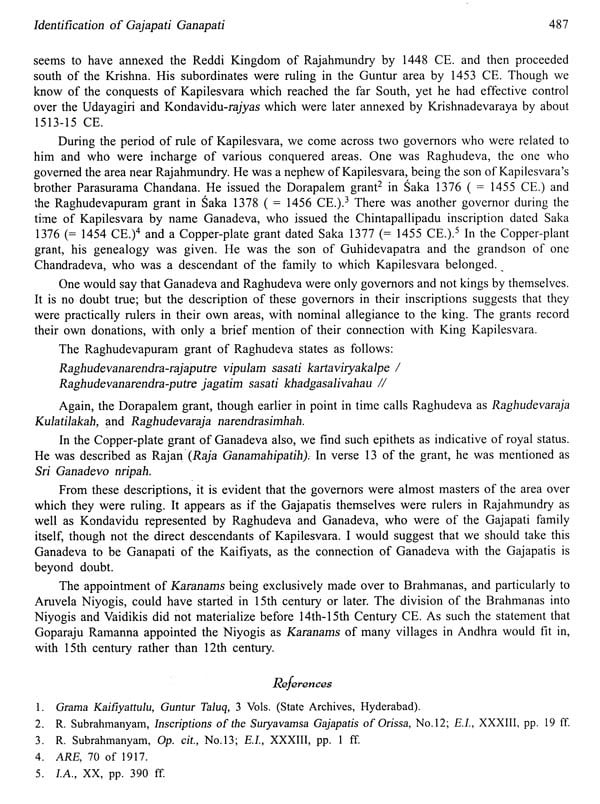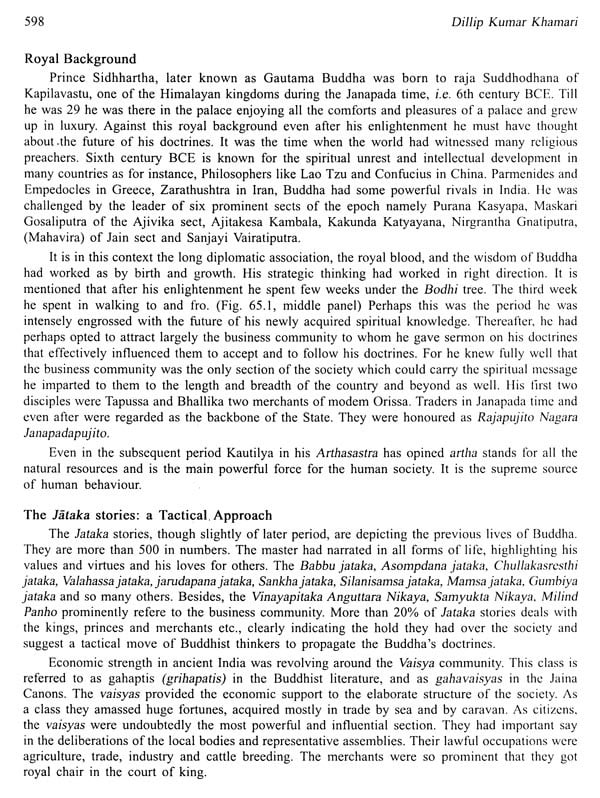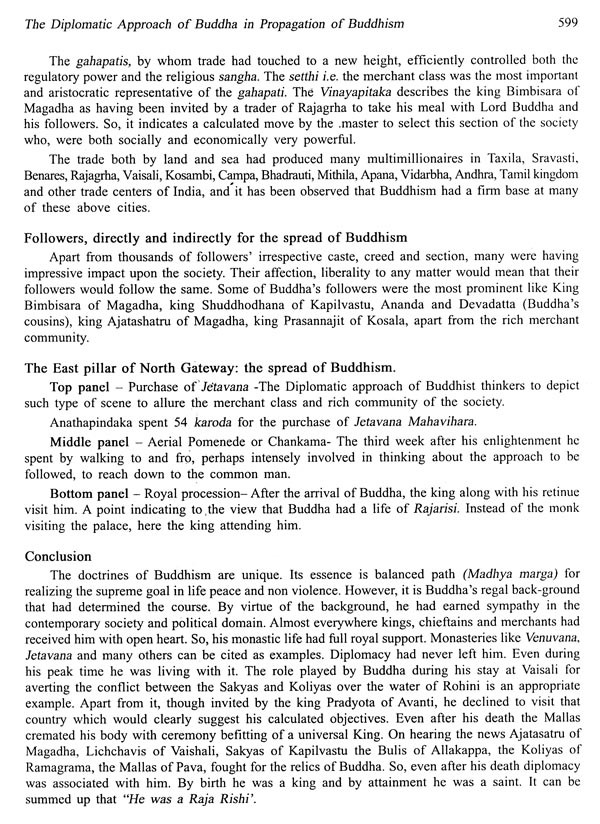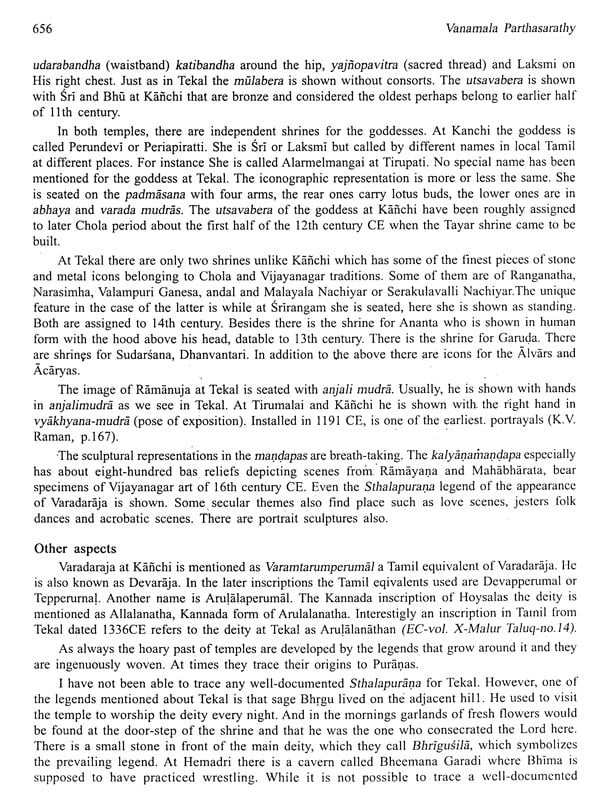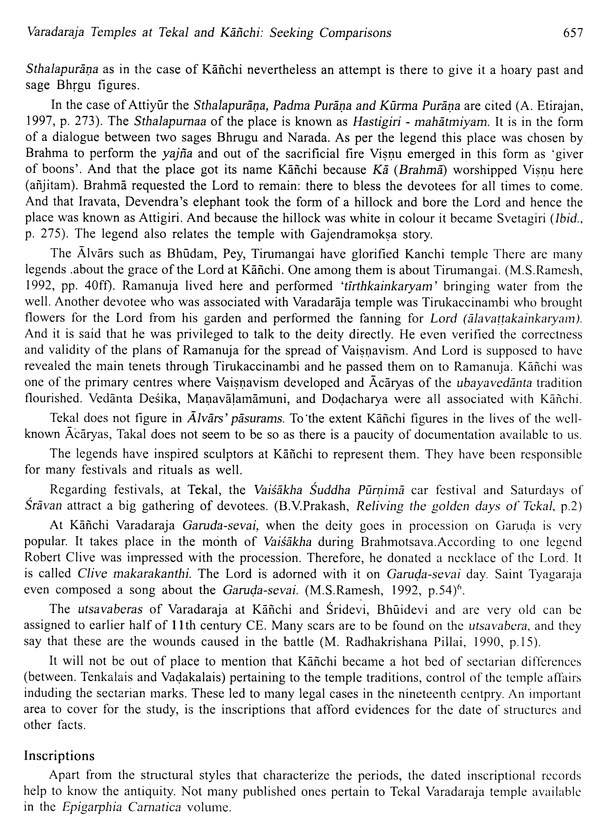 ---
We Also Recommend