Recent Researches on Indus Civilization & Maritime Archaeology in India
$7600

$76.00
Tax included.
Shipping
calculated at checkout.
---
---
Book Specification
| | |
| --- | --- |
| Item Code: | AZH112 |
| Author: | A.S. Gaur and Sundaresh |
| Publisher: | AGAM KALA PRAKASHAN, DELHI |
| Language: | ENGLISH |
| Edition: | 2015 |
| ISBN: | 9788173201455 |
| Pages: | 112 (Throughout Color Illustrations) |
| Cover: | HARDCOVER |
| Other Details | 11.00x9.00 inches |
| Weight | 1.33 kg |
Book Description
About The Book
The Present volume comprises papers presented during the 8th Indian Conference on the Maritime Archaeology of the Indian Ocean Countries held at the National Institute of Oceanography, Goa on 1-2 July, 2013. The conference was organised by the Society for Marine Archaeology to honour the contribution made by late Dr. S.R. Rao (Founder of the Society) in the field of 'Indus Civilization' and 'Maritime Archaeology' on his birth day i. e., 1st July. The focal point of the conference was to bring together a broad spectrum of researchers working on various aspects of Harappan and Maritime Archaeology to a common scientific forum. The collection of the paper presented here is inimitable. There are new forays in many aspects of Harappan and Maritime Archaeology. The compilation will provide the reader with the latest information on the development that has taken place in these fields of research. The paper ranging from maritime Harappan, food economy, environmental studies, shipwrecks, ancient ports and scientific application for resolving archaeological problems have been included here. It is hoped that the volume will provide readers with some valuable information on the recent researches in the fields of the Indus Civilization and Maritime Archaeology.
About the Author
Dr. A.S. Gaur (1965) is working in the National Institute of Oceanography, Goa since 1988, has undertaken extensive research in the field of Marine Archaeology and important projects include the underwater explorations at Dwarka, Bet Dwarka, Somnath, Kodinar, Ghogha on the Gujarat coast and many other sites all along the Indian coast. Presently, his research focused on Gujarat coast and Rann of Kachchh, where a large of archaeological sites have been discovered. He has authored a book Harappan Maritime Legacies of Gujarat (2000) and co-authored three books namely Archaeology of Bet Dwarka (2005), Underwater Archaeology of Dwarka and Somnath (2008) and Maritime Archaeology around Porbandar (2013). He has also co-edited two books namely Krishnayan: A Peep into the Past (2004) and Glimpses of Marine Archaeology in India (2006). A large number of research papers have been published by him in National and International reputed Scientific and Archaeological journals.
Preface
Researches in Marine Archaeology in India were pioneered by Dr. S.R. Rao, one of the well-known archaeologists of Independent India, in 1981. He steered Centre for Marine Archaeology at NIO till 1994. He was also founder President of Society for Marine Archaeology through which he took up on himself to spread reaches of Marine Archaeological finds of India across the globe. Dr. Rao passed away on 3rd January, 2013 at his residence in Bangalore, Karnataka.
Late Dr. Rao had carried out many significant excavations linking to Harappan period. His best known contribution to the Indian archaeology is the excavations at Lothal which set the tone for major research on the Harappan Archaeology in India. The site gave astonishing evidences on external trade and commerce particularly with Mesopotamia and other Gulf nations. He has extensively explored Gujarat and discovered as many as 40 sites of various phases of Harappan Civilization.
**Contents and Sample Pages**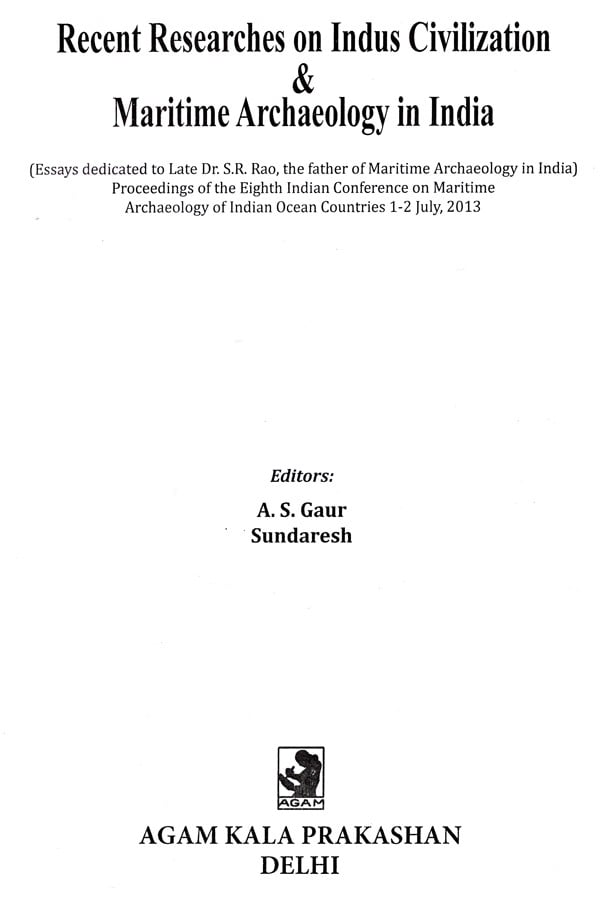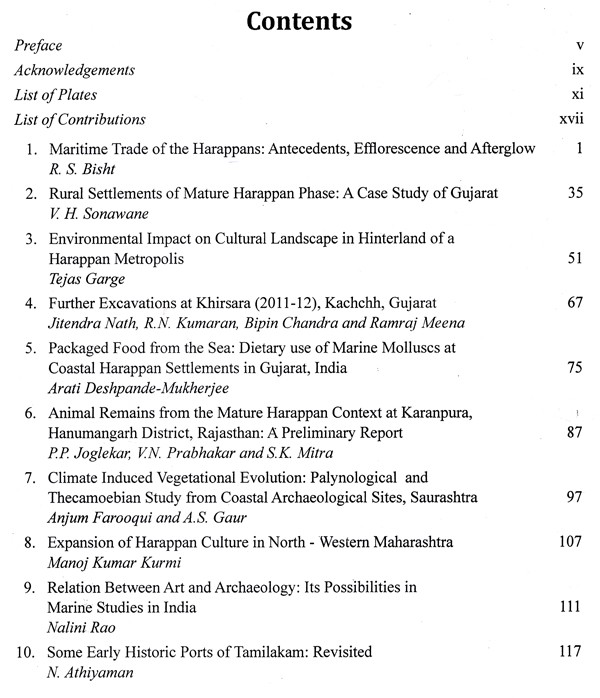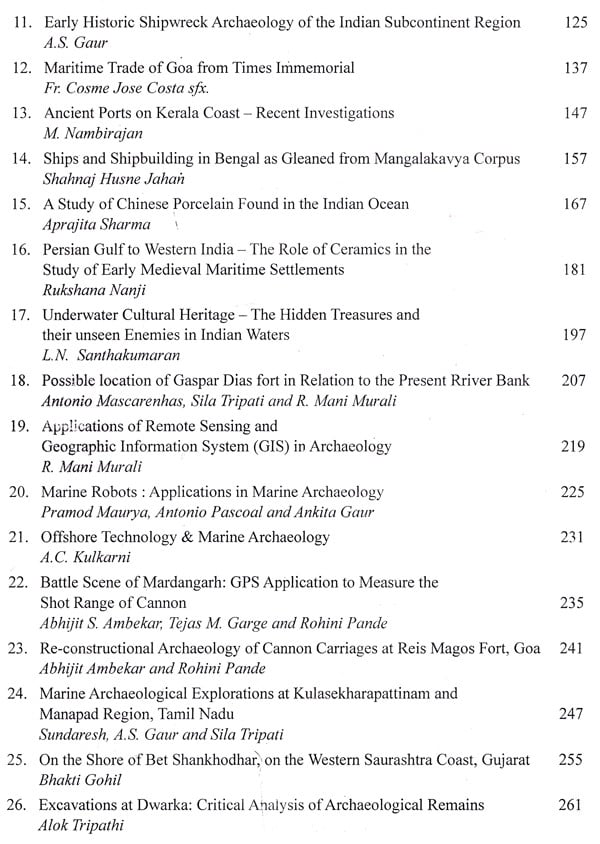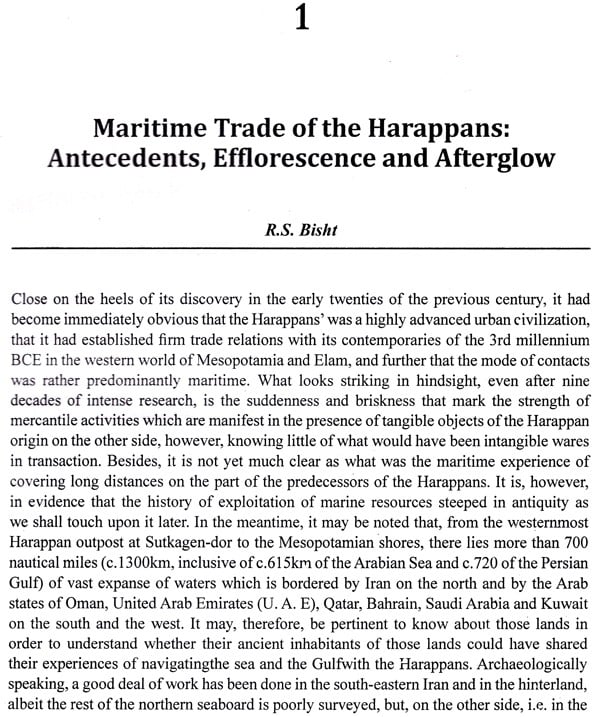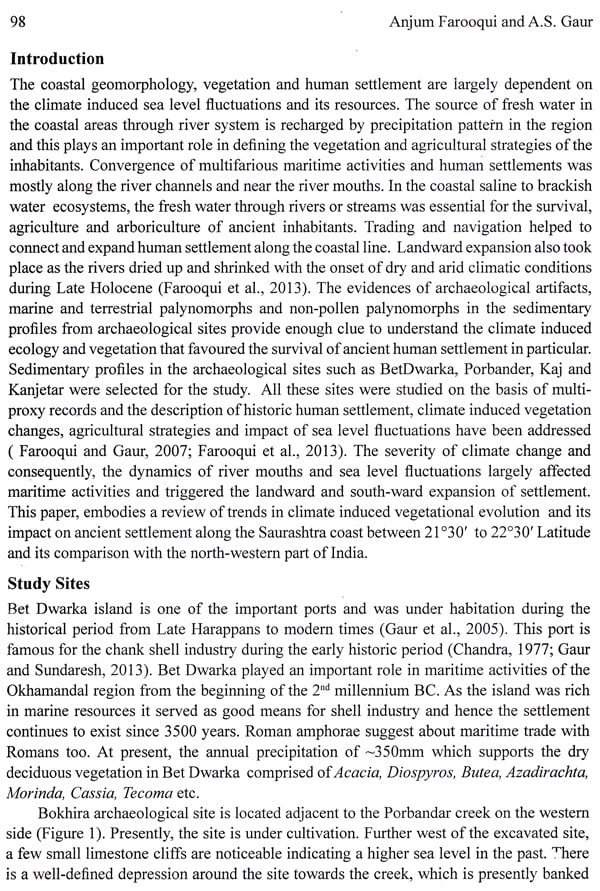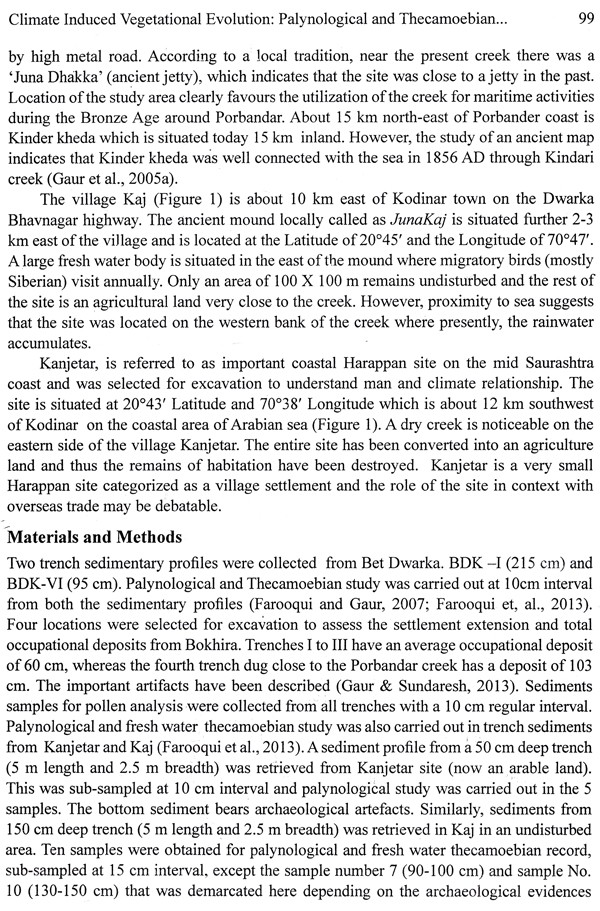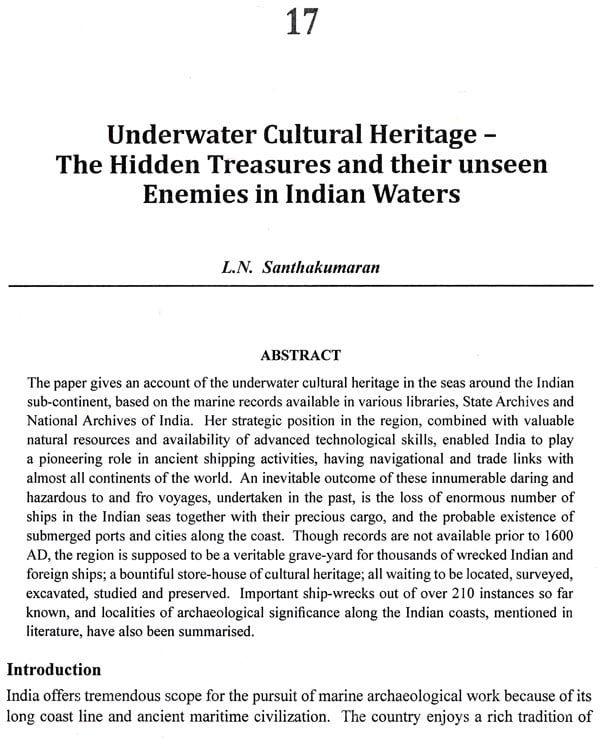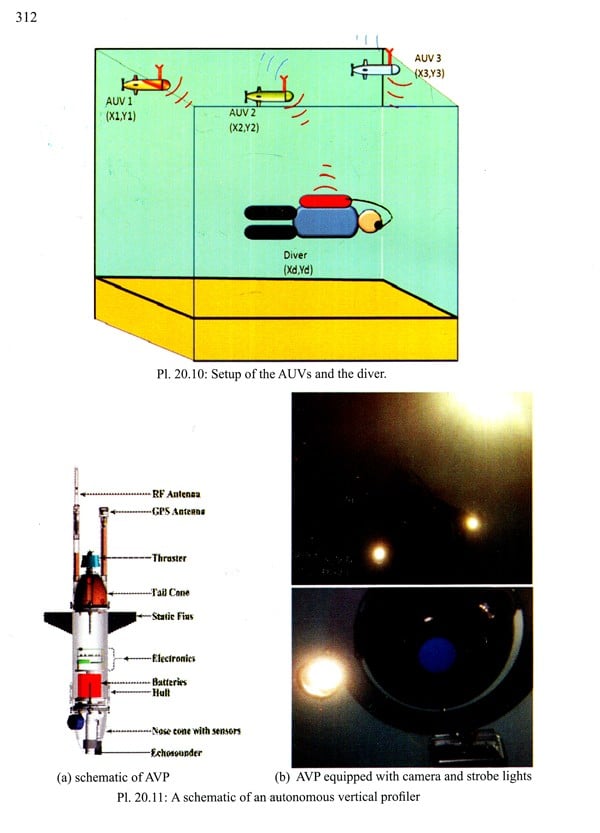 ---
We Also Recommend