प्रपंचमिथ्यात्वानुमानखण्डनम्: A Refutation of Mithyatva
$3500

$35.00
Tax included.
Shipping
calculated at checkout.
---
---
Book Specification
Book Description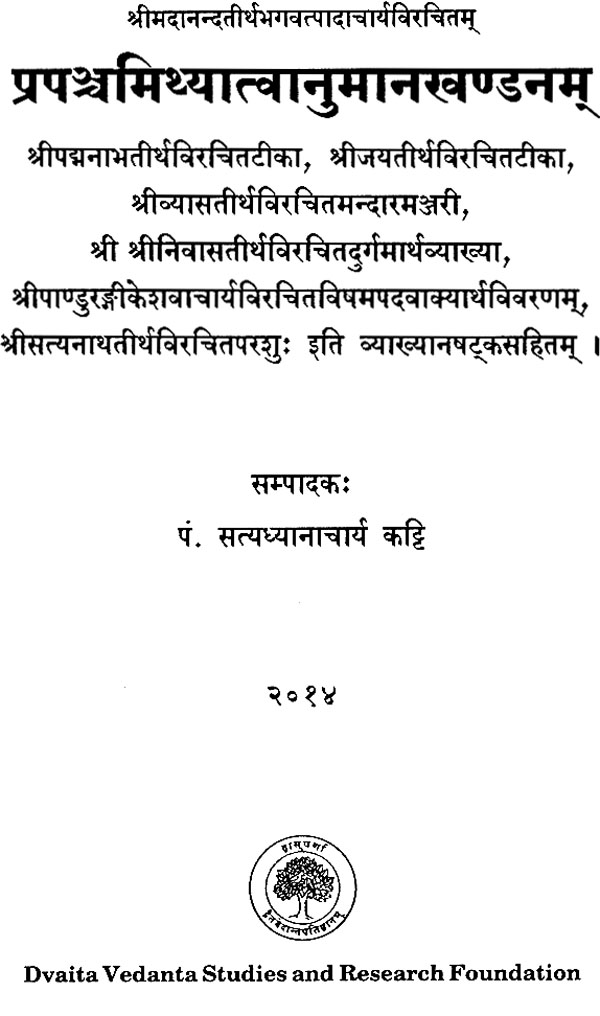 Preface
Prapancha Mithyatvanumana Khandana is second of the three texts collectively known as Khandanatraya. The first text viz., Mayavadakhandana was published last year. The second text examines the syllagism that is proposed to establish the Mithyatva of the world. This has the commentaries of Sri Padmanabhatirtha and Sri Jayatirtha. On the commentary of Sri Jayatirtha there are the Pandurangi Kesavacharya and Sri Satyanatha tirtha. All these are included in this volume. A special section called 'Upanyasa' is also included at the end.
Vidvan Satyadhyanacharya Katti has edited all these works with the help of the manuscripts procured by Dvaita Foundation. He is assisted by our Research Staff. We thank him for the work which he has so kindly undertaken.
Prof. Pandurangi has given a summary of the points made in this text in English to help the modern scholars of Vedanta. We thank him also for undertaking this work.
We thank Dharini Graphics for printing this volume neatly and in good time.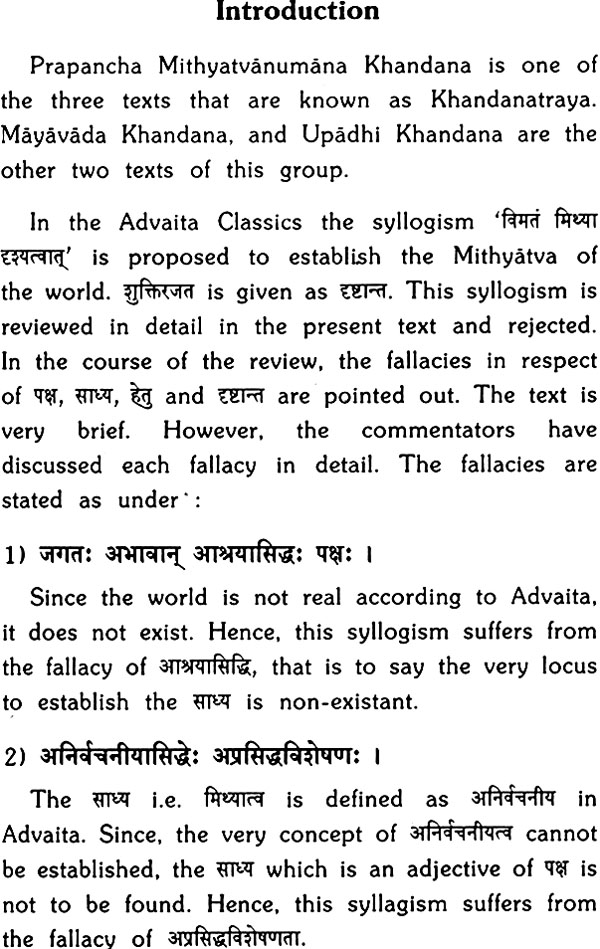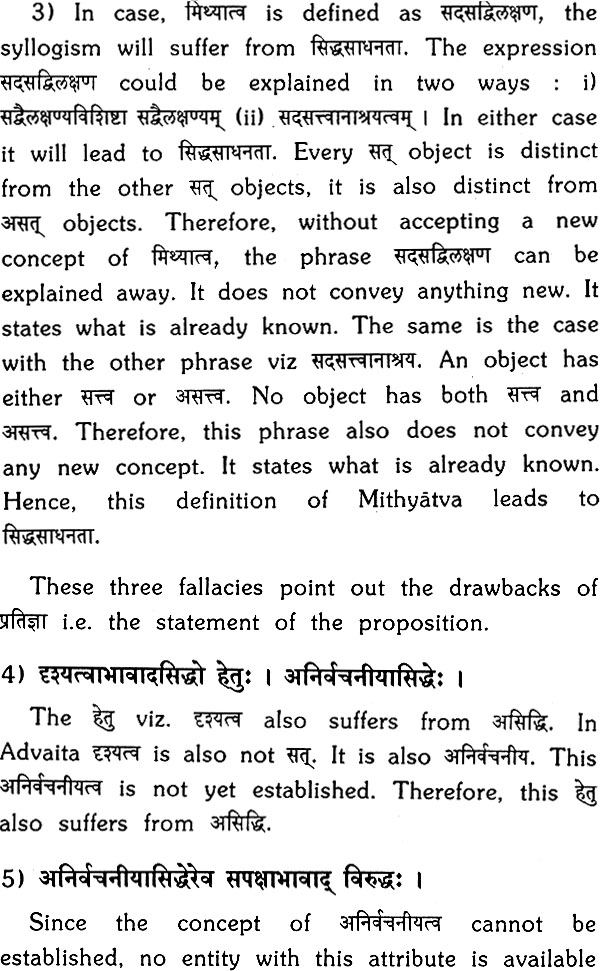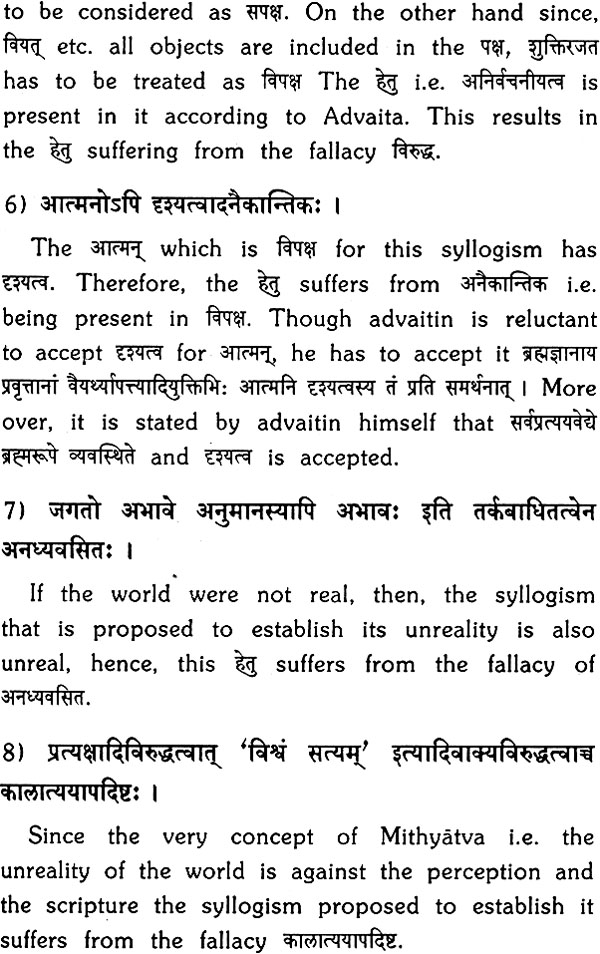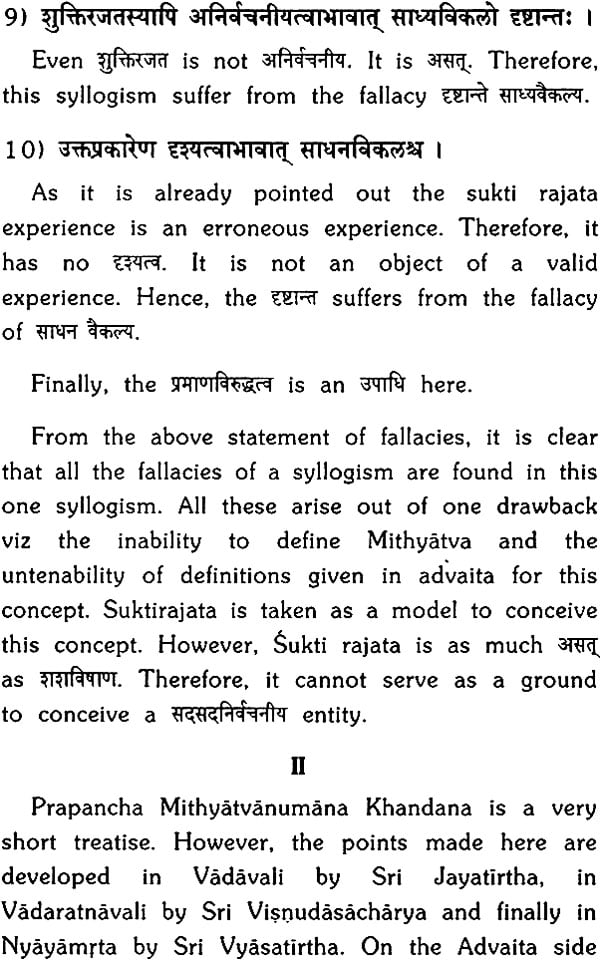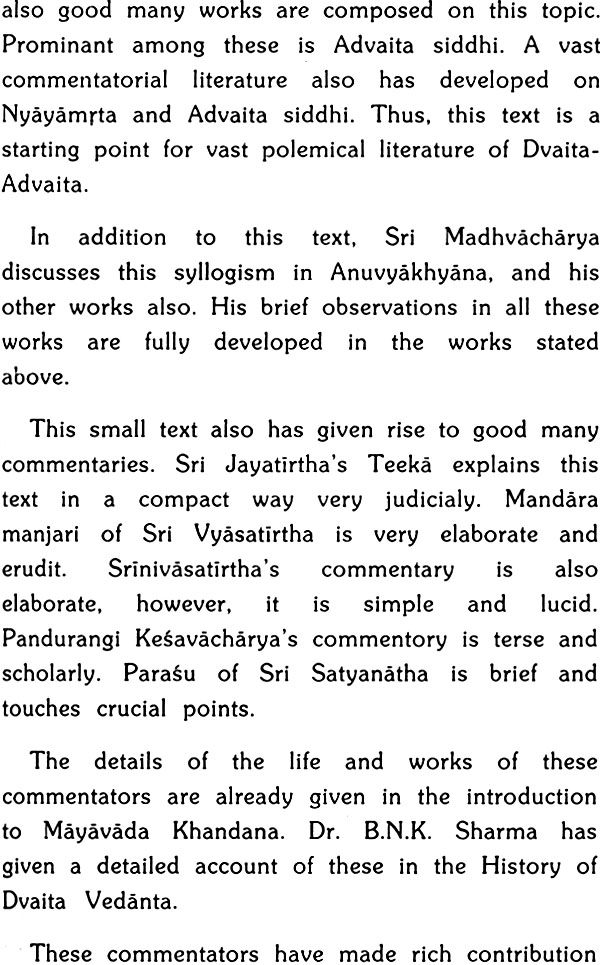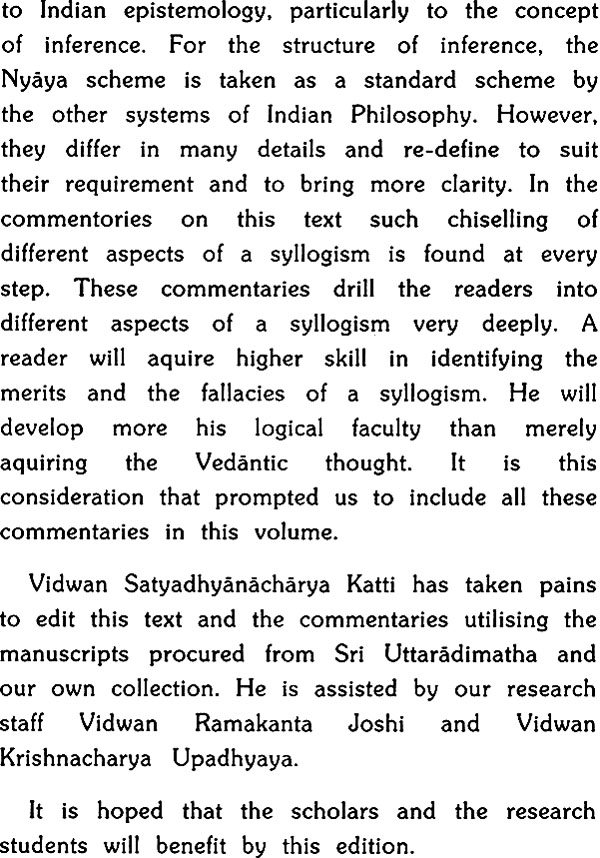 Sample Page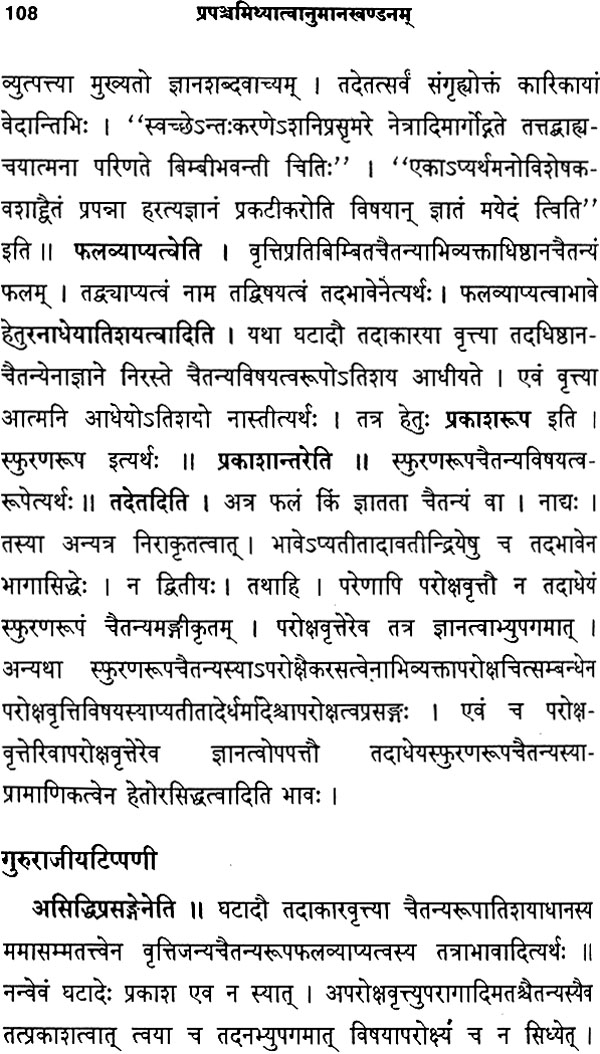 ---
We Also Recommend