Relations
$3400

$34.00
Tax included.
Shipping
calculated at checkout.
---
---
Book Specification
| | |
| --- | --- |
| Item Code: | AZG173 |
| Author: | Neela Padmanabhan |
| Publisher: | SAHITYA AKADEMI, DELHI |
| Language: | ENGLISH |
| Edition: | 2003 |
| ISBN: | 8126015381 |
| Pages: | 330 |
| Cover: | HARDCOVER |
| Other Details | 9.00x6.00 inch |
| Weight | 520 gm |
Book Description
About the Book
Relations (Uravugal 1977), by Noela Padmanabhan, a classic in Tamil, which won him the Raja Sir Annamalai Chettiar Award in 1977. It touches his own life and the life of people around and away at several points, lending it the semblance of an actual story marked by reminiscences and remorses, rumours and rivalries, tensions, traumas and treacheries, and furores and fulminations. The central scene of activities is a medical college hospital ward, where Rajagopalan, the protagonist, is attending on his father lying there as a heart patient. All his dear and near ones come and go after making enquiries, but none except his mother and some of his brothers stay there round the clock. Thus Rajagopalan is often left to shuttle between his home and the hospital, ruminating over the relations between man and man in general and between son and father in particular and recalling his bitter and sweet and bitter-sweet experiences in the past. The curtain falls on the scene with the death of the patient. But Rajagopalan's ruminations and recollections combined with his occasional nostalgic references to his father's admirable qualities, his emphasis on filial duties, his incidental remarks on the vagaries of engineers, doctors and politicians etc. directly or indirectly point to the rottenness of present day society and strike a rather pessins c note about the future of the huma self. In this respect, the novel transcends the limits of time and space.
About the Author
Neelakanta Pillai Padmanabha Pillai, popularly known as Neela Padmanabhan, is the author of the Tamil original Uravugal, a novel. Born in Thiruvananthapuram on 26th April 1938, he had his entire education in that city itself. His professional career started as a Junior Engineer in the Kerala State Electricity Board, from which he retired as Deputy Chief Engineer on completion of fifty-five years in April 1993. His inborn talent and inner urge to seek satisfaction in self-expression through indefatigable industry enabled him to carve out a niché for himself in Tamil Literature. The 38 works to his credit, 34 in Tamil and 4 in Malayalam, include Uravugal (1977), which won him the Raja Sir Annamalai Chettiyar Award, Therodum Veedhi (1987), which won the Tamilnadu Government's Award for novel and Vellom, a short story collection which won him the Lily Deva Sikamani Award in 1994. Many of his novels, stories and poems have been translated from Tamil into other Indian languages and into foreign languages as well.
Born as the fourth son of Kesavan Namboothiri, Cherukudal Illom, Mavelikara, Kerala, in March 1923, K. Sankaran Namboothiri is the translator of the Tamil novel Uravugal into English as Relations. He holds three university degrees and worked as a graduate teacher, lecturer and Professor of English before retiring from Govt. Training College, Thiruvananthapuram on Superannuation His published works.
**Contents and Sample Pages**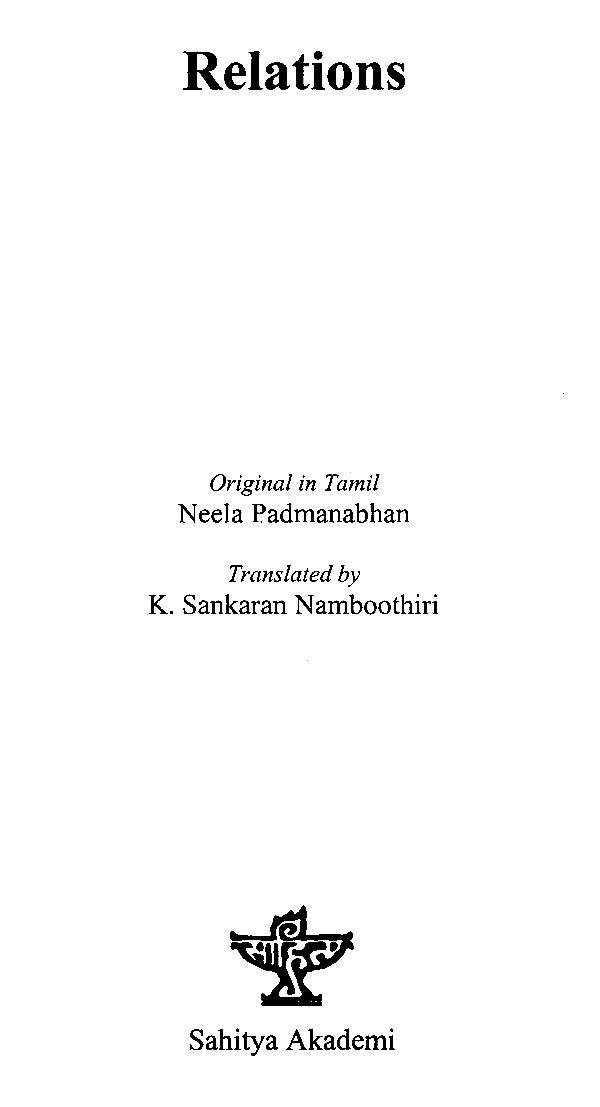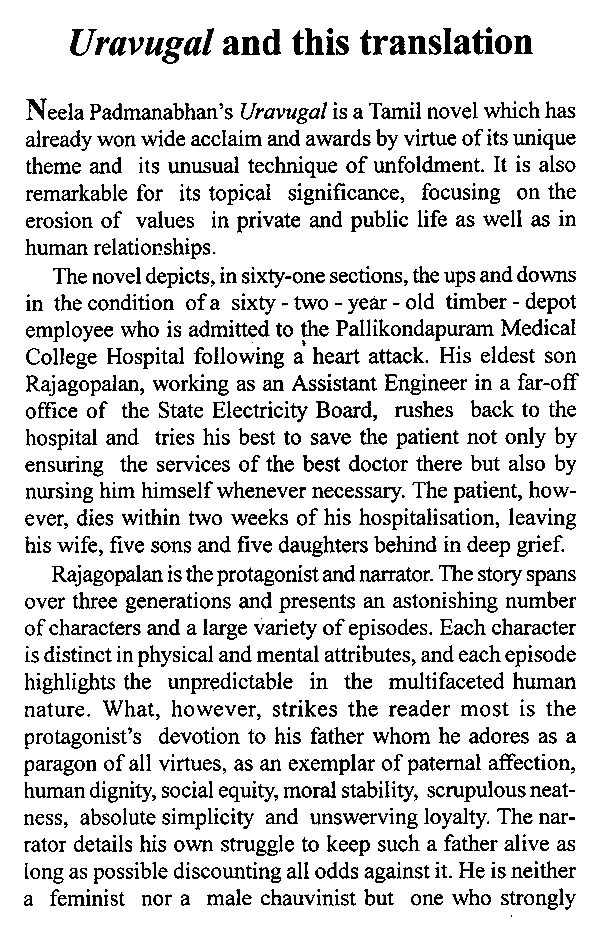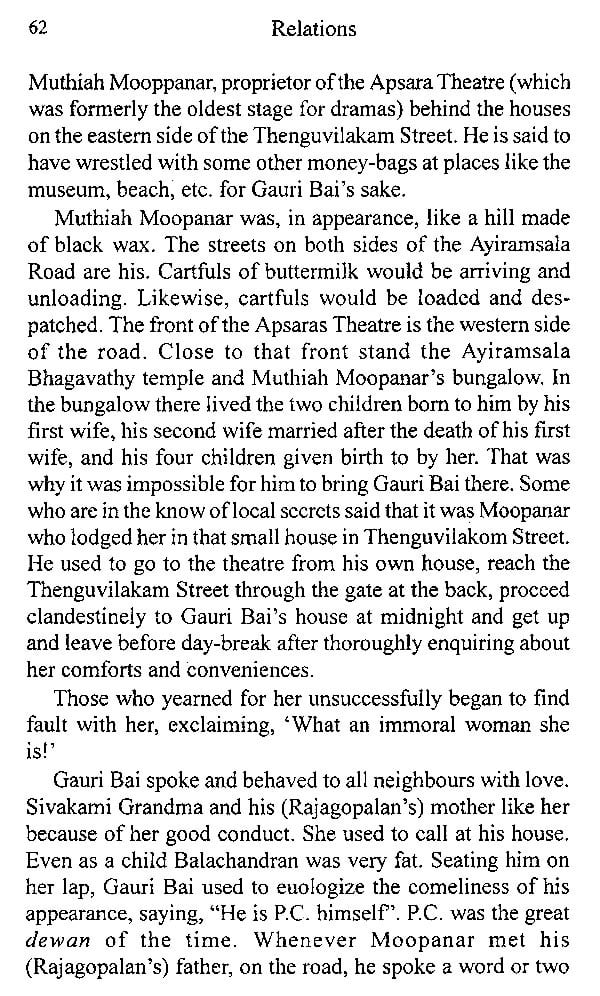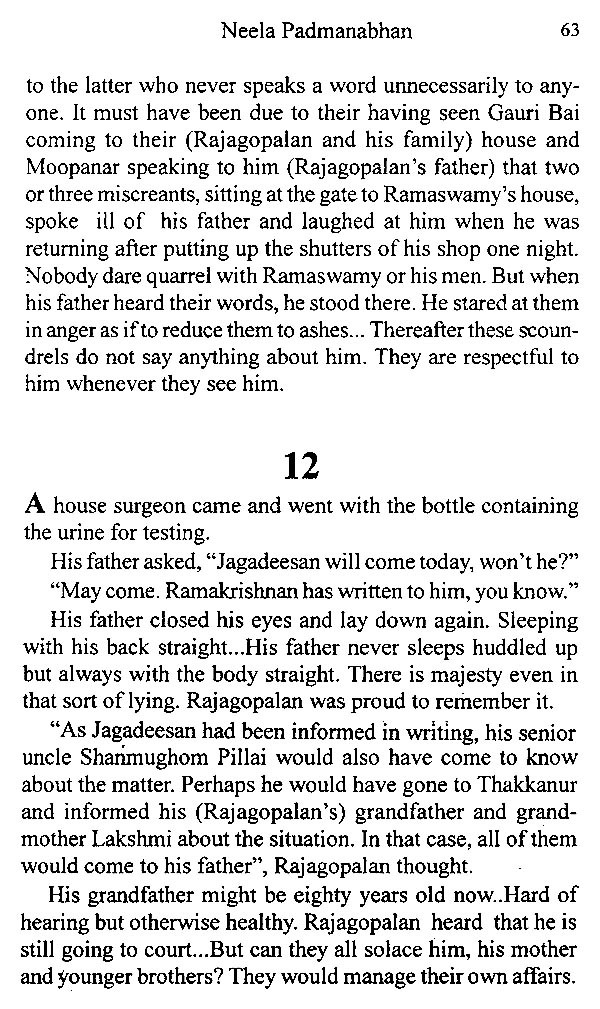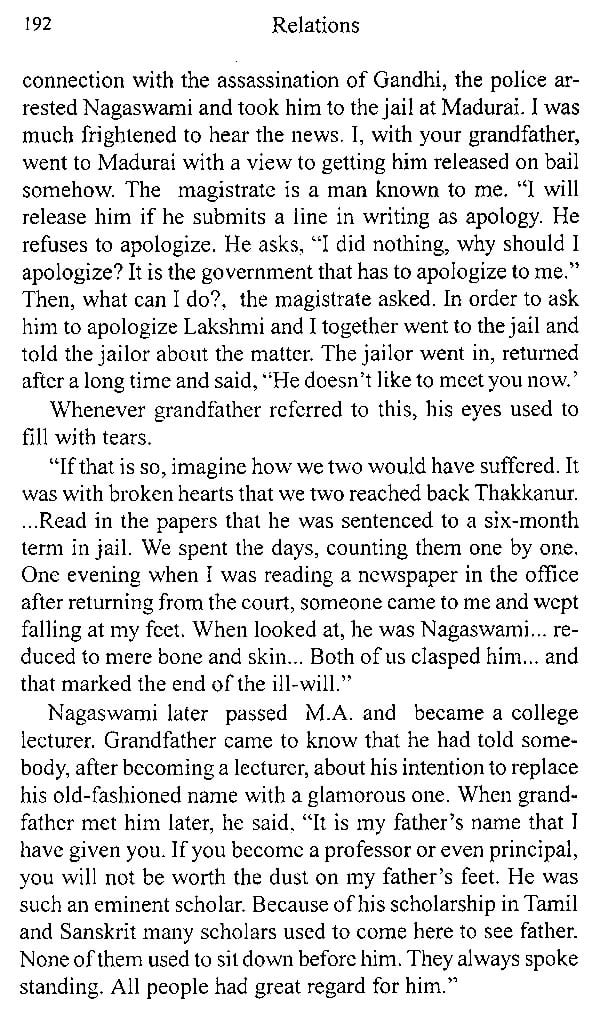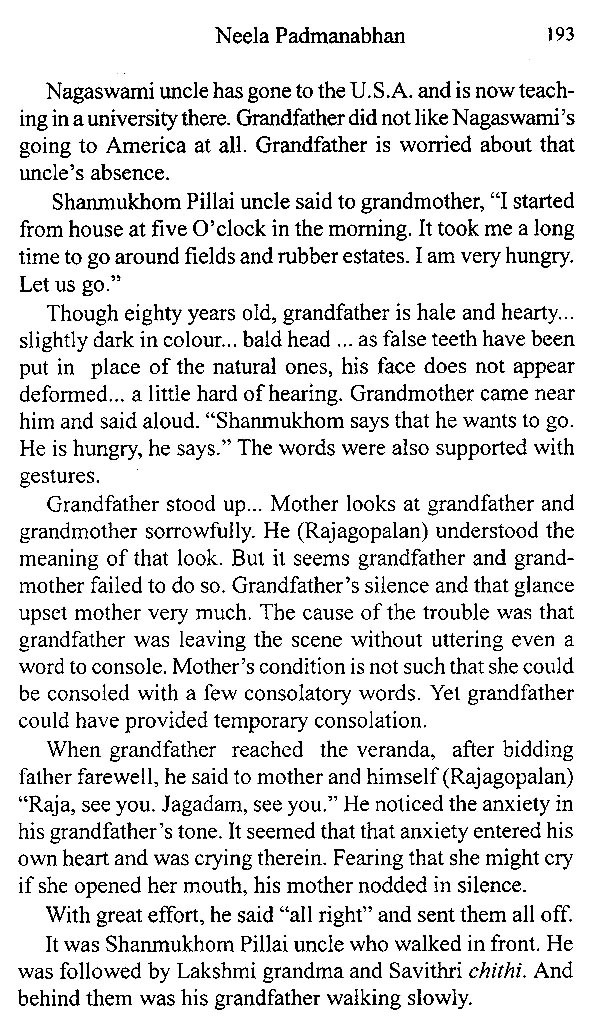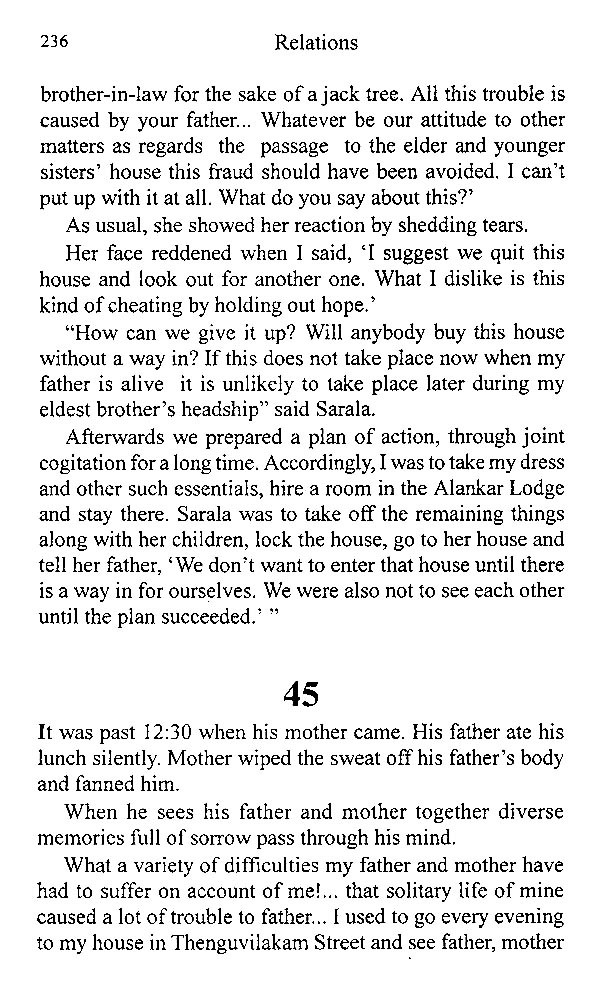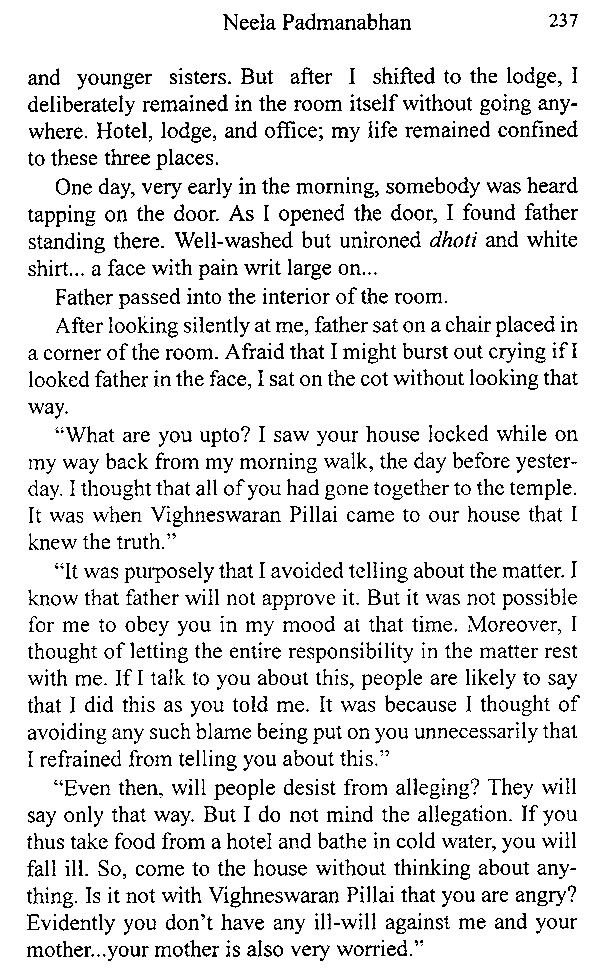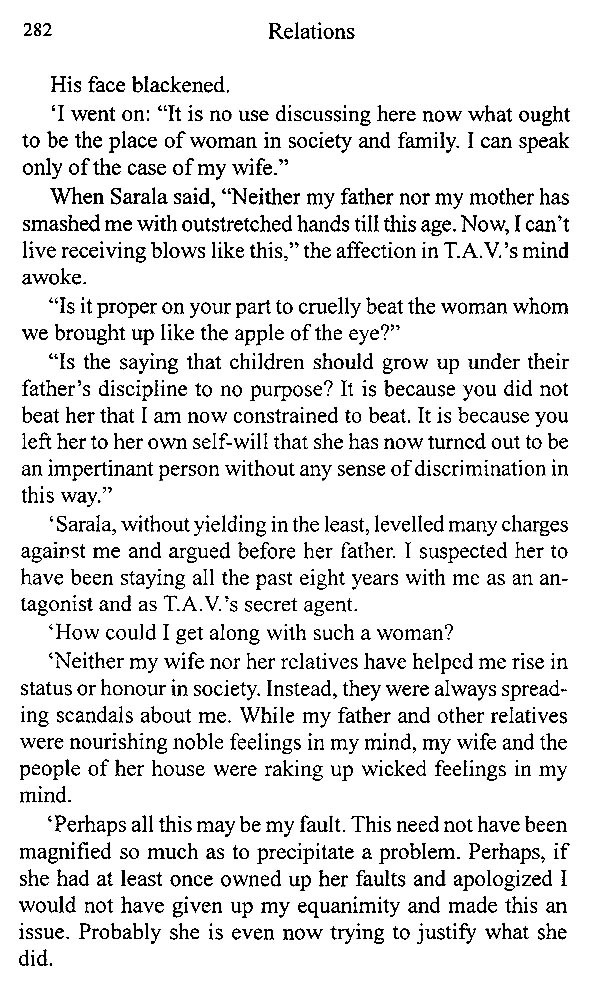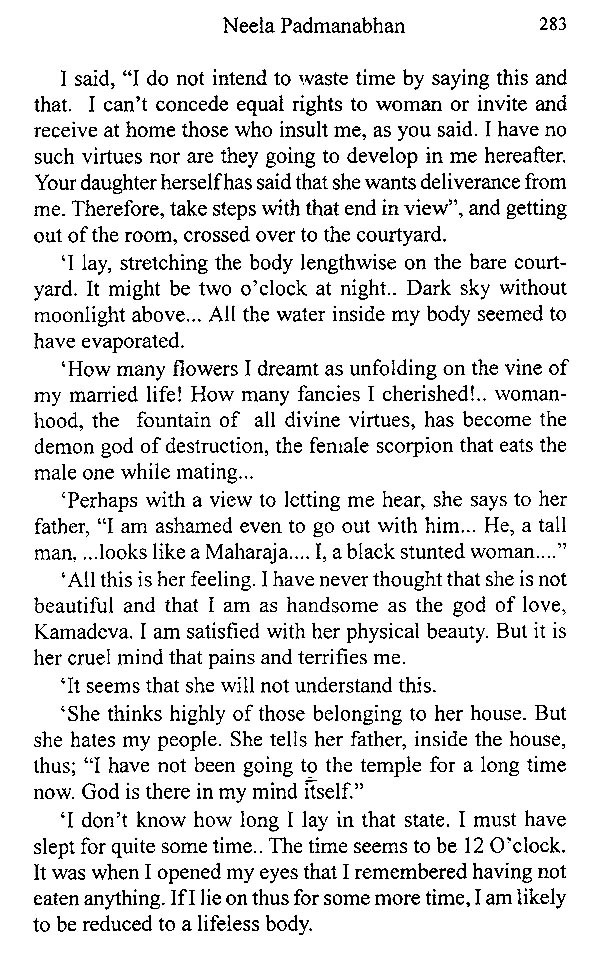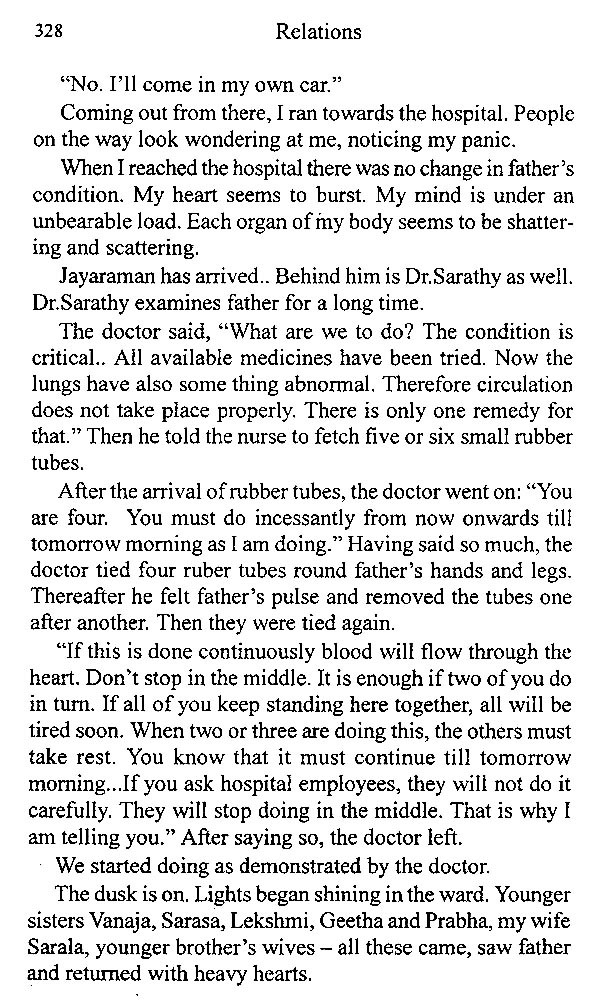 ---
We Also Recommend