Relevance of Rabindranatha Tagore and Other Lectures (An Old and Rare Book)
$2000

$20.00
Tax included.
Shipping
calculated at checkout.
---
---
Book Specification
Book Description
Introduction
I have been honoured by being invited to speak on Rabindranath Tagore before this august assembly which has responded to the call of the Mysore University to be present here this afternoon. I am conscious of my shortcomings but I accepted the invitation on the ground of my being a teacher in Tagore literature for the last thirty years. Such an invitation brings with it great responsibility and I do not feel like shirking it pleading unworthiness.
In January 1919 Rabindranath came to Mysore. You shall be glad to know that the students of the Mysore University collected a sum of five hundred rupees to give to the Poet as their donation to the Santiniketan school. The biographer of the Poet refers to this donation as the first one ever received from the public. About Mysore the poet wrote, "I have found great satisfaction in spending few days in Bangalore and Mysore. The chief cause of this satisfaction is that the eternal India has not completely disappeared from this place yet that Indianism has not frustrated itself like the stored wealth of the miser, by keeping itself aloof from the touch of the modern times. In its attempt to assimilate others Mysore has not lost itself, on the other hand to keep itself intact it has not exiled others. There the wealth of Europe is being received and the receiver is India herself." He wrote a long travel memoir by the name "About Mysore" .
**Contents and Sample Pages**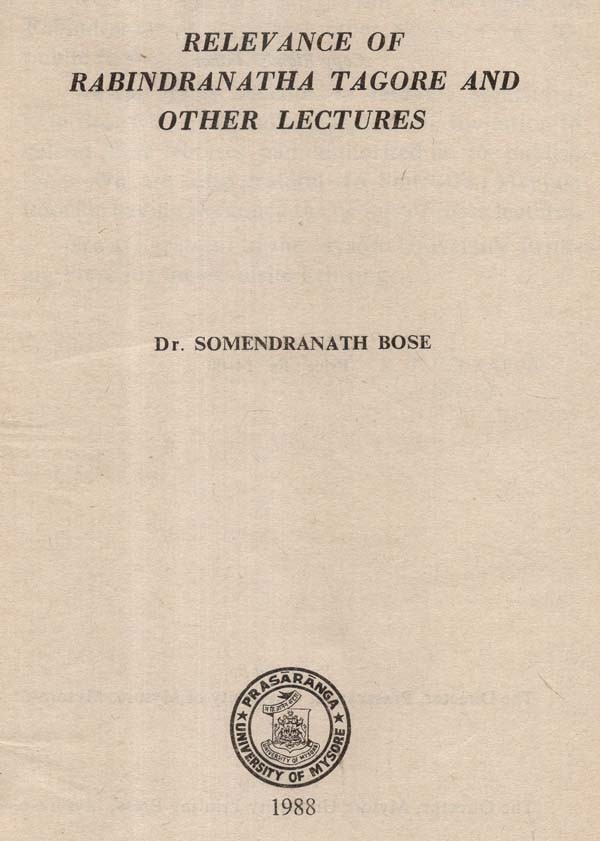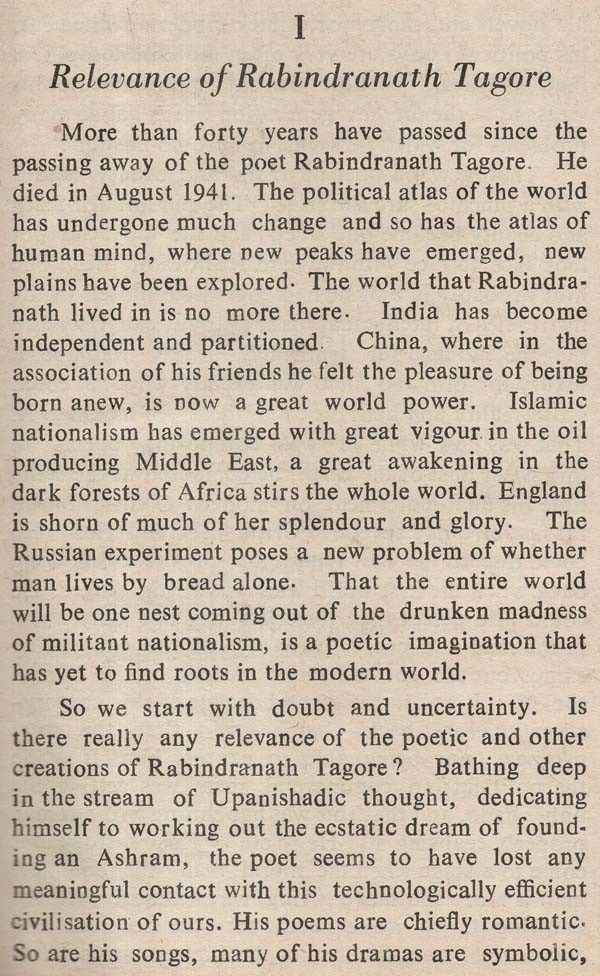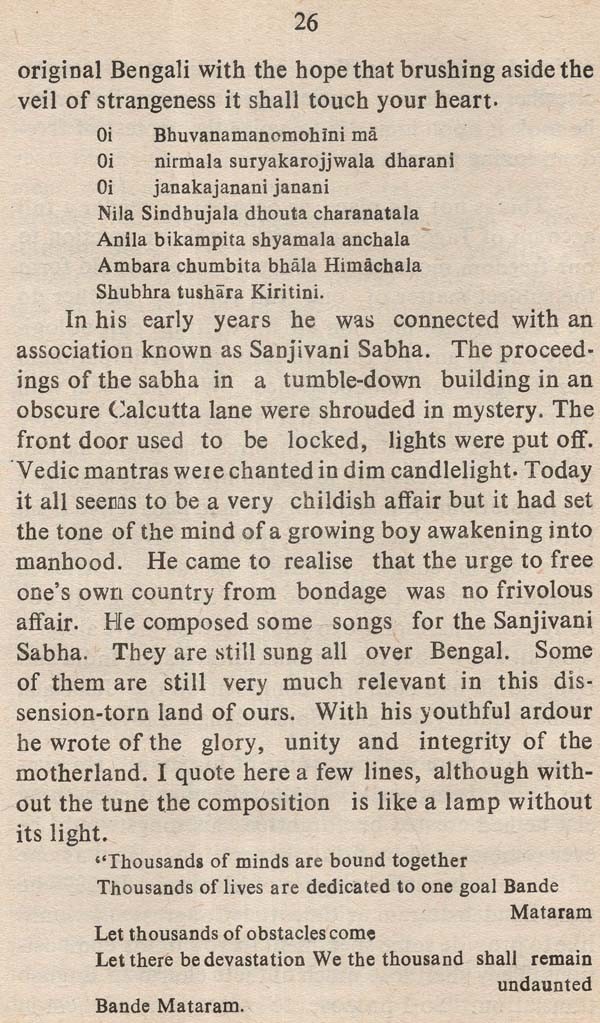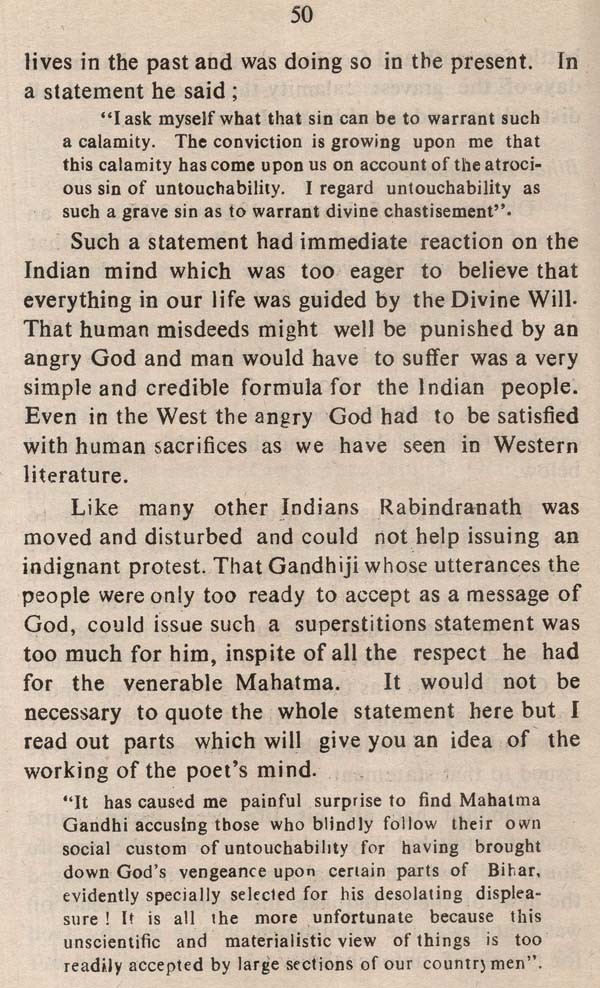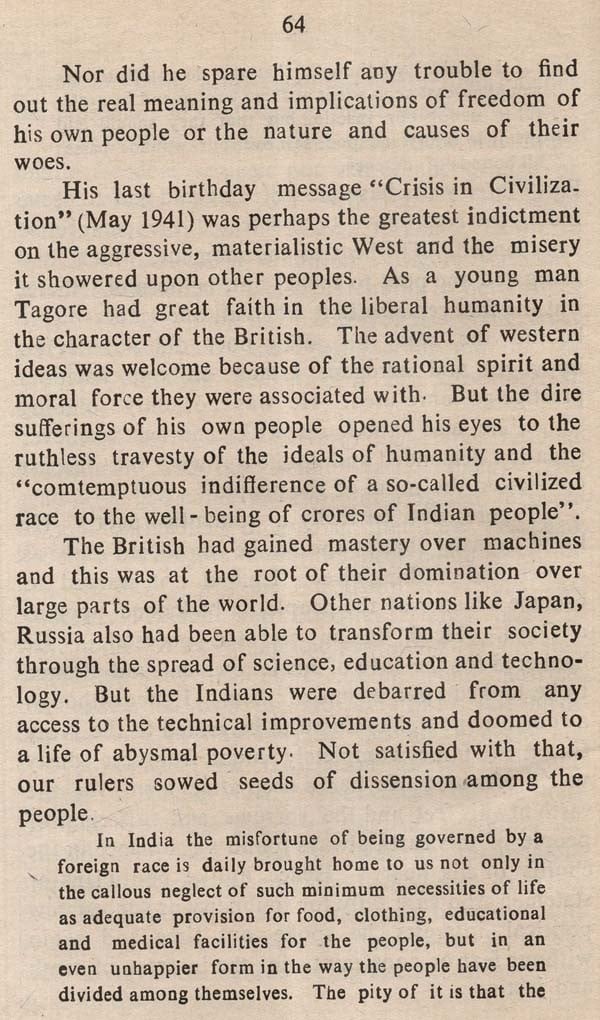 ---
We Also Recommend