Religion and Indian Society: A Sociological Perspective (An Old and Rare Book)
$2560

$25.60
Tax included.
Shipping
calculated at checkout.
---
---
Book Specification
Book Description
ABOUT THE BOOK
Religion and Indian Society: A Sociological Perspective, is a collection of twelve essays written by Prof. Venugopal on different facets of religion in Indian society. Recent developments in Indian society such as the march of secularism, growth in science and technology and modernization of economic and political spheres have not marginalized the religion. There are several socio-cultural problems which need to be tackled effectively by our religions and spirituality only. Hence, the religions in India such as Hinduism, Buddhism, Jainism, Islam, Christianity, Sikhism and Zoroastrianism have provided not only an integral frame work for large groups of people but also offered solutions to the vexation of mind and spirit. Besides the religious impulse has stimulated not only routine activities but also special pursuits. The religious impulse has been predominant. Even today there are many prominent personalities in the country who have kept alive the religious inheritance. These essays which deal with the role of charisma in religious life, Bhakti reform, conceptualization of Hinduism and Pluralism, social stratification pioneers in Indian society. etc., are sure to provide new insights into the relationship between religion and society. These essays are concise, clearly written and stimulate discussion. In sum, the book presents an optimistic outlook which regards religion (in spite of it contemporary aberration) as a vital force for the survival of the Indian society.
ABOUT THE AUTHOR
Prof. C.N. Venugopal has been teaching sociology since 1971 at the Centre for the Study of Social Systems, JNU, New Delhi. His qualifications include M.A. with distinction (University of Mysore) and Ph.D (JNU). He has not only been a distinguished teacher but has also successfully guided a number of students writing their M.Phil dissertations and Ph.D theses. His previous publications include Ideology and Society in India: Sociological Essays and Sociology for Law Students. (Co-authorship with Prof. T.K. Oommen)
PREFACE
The present collection of essays consists mainly of research papers or articles prepared in response to invitations from academic or media circles during this decade Some of them have been published, while others are unpublished. A common theme which runs through them is the relationship between religion and society in India. The different facets of religion are analyzed with reference to India's past as well as the present.
In Indian society, religion has mainly provided the impetus to the growth of knowledge, devotion and artistic endeavor. Besides, a sacred text like Bhagavad Gita lays much emphasis on detached action; even while people are immersed in the toil and turmoil of life, they can develop spirituality. The spectrum of religion includes observance of rituals, participation in collective celebrations and mystical encounters. The Indian religions have primarily responded to the plurality of beliefs and heterogeneity of groups. This has given rise to a value relativism which is often problematic: cognitive dissent rather than consensus is implicit in India's religious tradition. I hope that this book will be interesting to those who are keen on knowing about India's religious life.
**Contents and Sample Pages**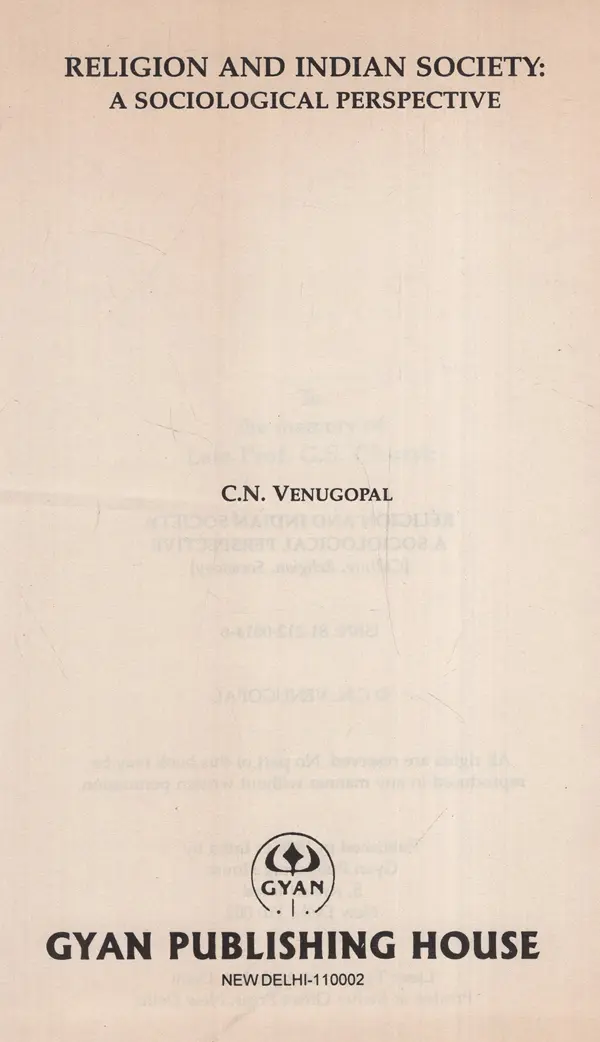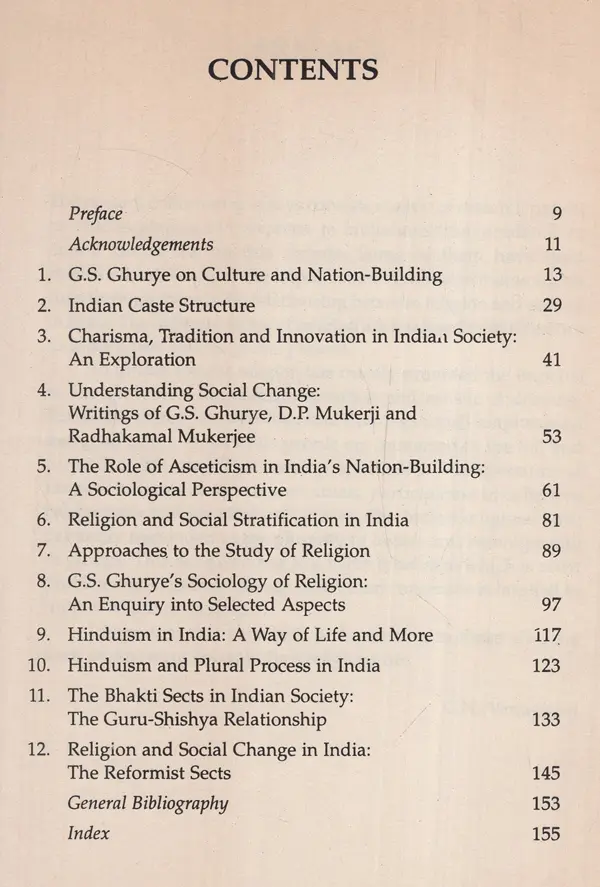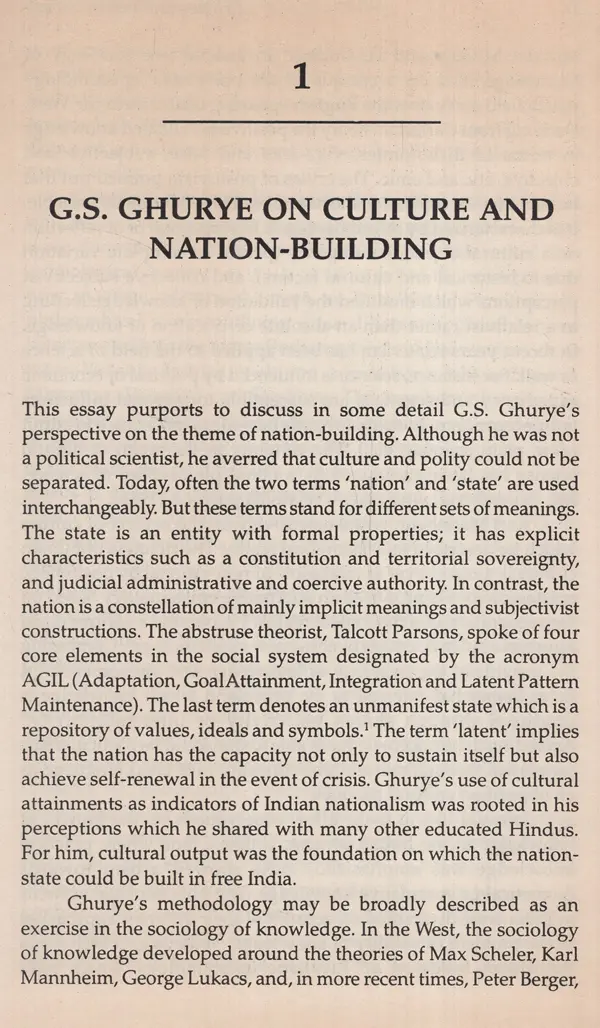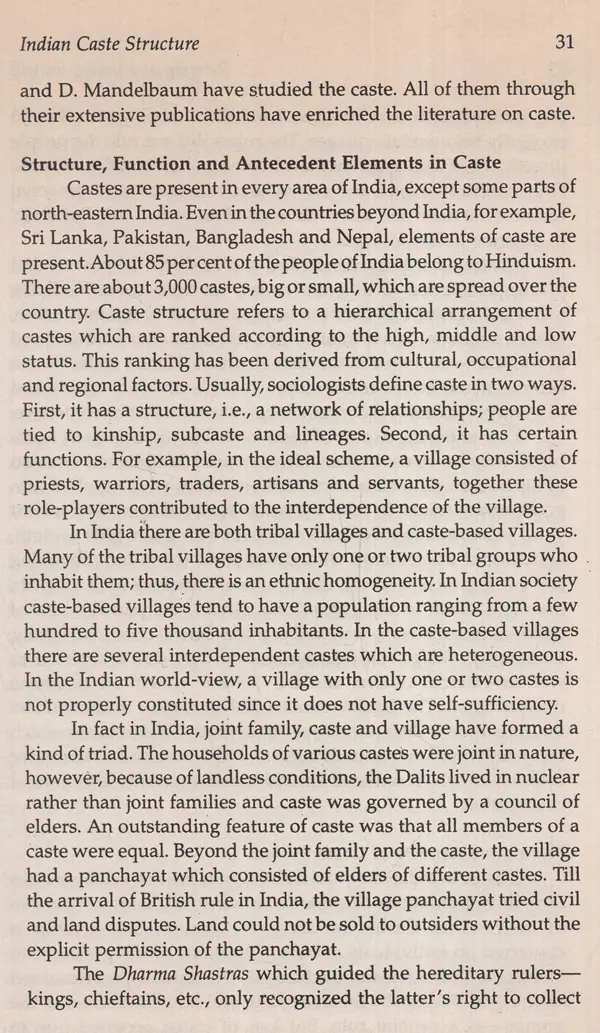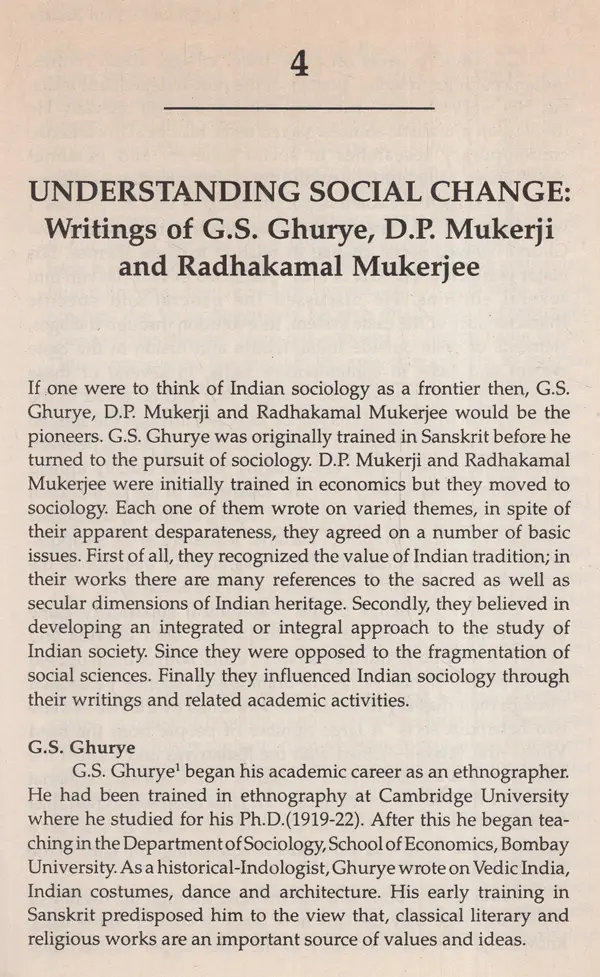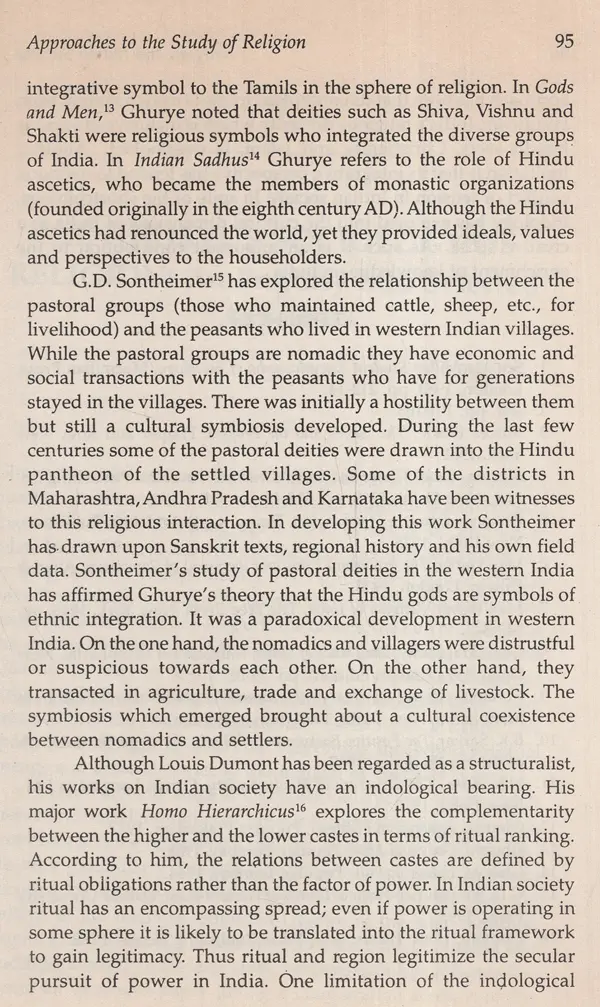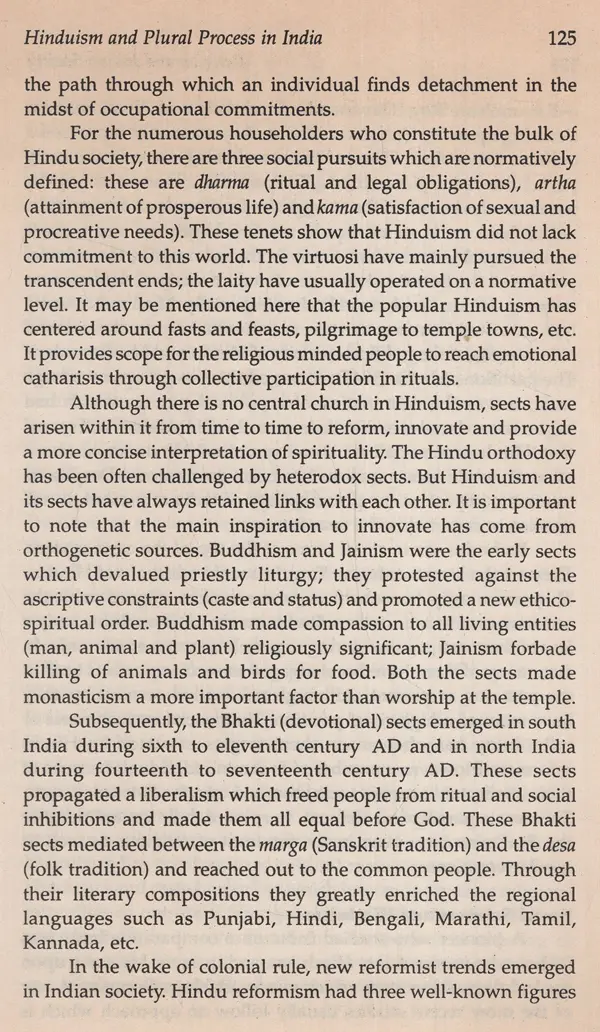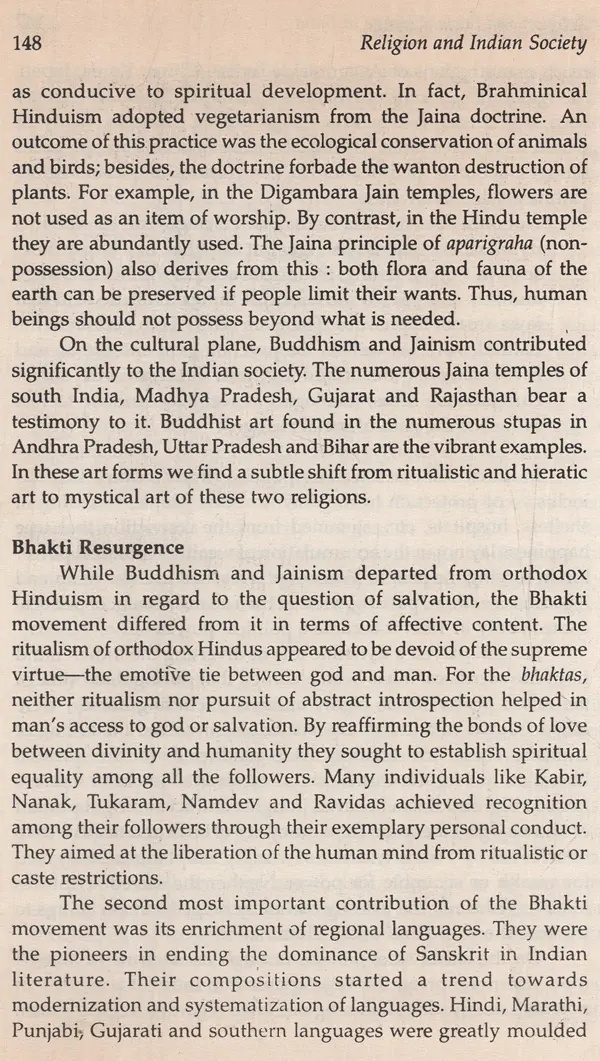 ---
We Also Recommend