The Religion of India- The Sociology of Hinduism and Buddhism
$5040

$50.40
Tax included.
Shipping
calculated at checkout.
---
---
Book Specification
Book Description
About the Book
In this work the author deals with the structure of Indian Society with the orthodox doctrines of Hinduism and the heterodox doctrines of Buddhism, with the changes wrought by popular religiosity and their influence on the secular ethic of Indian society. The Indian Social system was influenced by the concept of Varna. Varna is not caste and caste is not Varna. This is a critical difference not understood by many. It directly linked religious belief and the segregation of society into status groups. The Verna system: The Brahmins (Priests); The Kshatriyas (Warriors); The Vaishyas (Merchant); The Shudras (Laborers and the Untouchables.
About the Author
Max Weber was a German political economist and sociologist who is considered one of the founders of the modern "antipositivistic" study of sociology and public administration. His major works deal with the Sociology of religion and government but he also wrote much in the field of economics. His most recognized work is his essay "The Protestant Ethic and the spirit of capitalism, which began his work in the sociology of religion. Weber argued that religion was one of the primary reasons for the different ways the cultures of the Occident and the Orient have developed. At the outbreak of World War -1, Weber aged 50, volunteered for service and was appointed as a reserve officer and put incharge of organizing the army hospitals in Heidelberg.
**Contents and Sample Pages**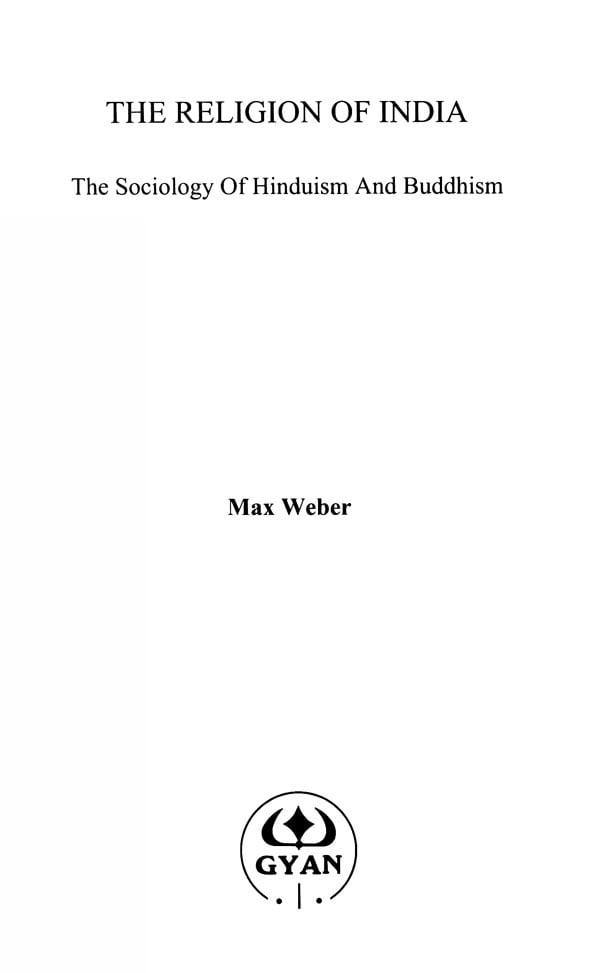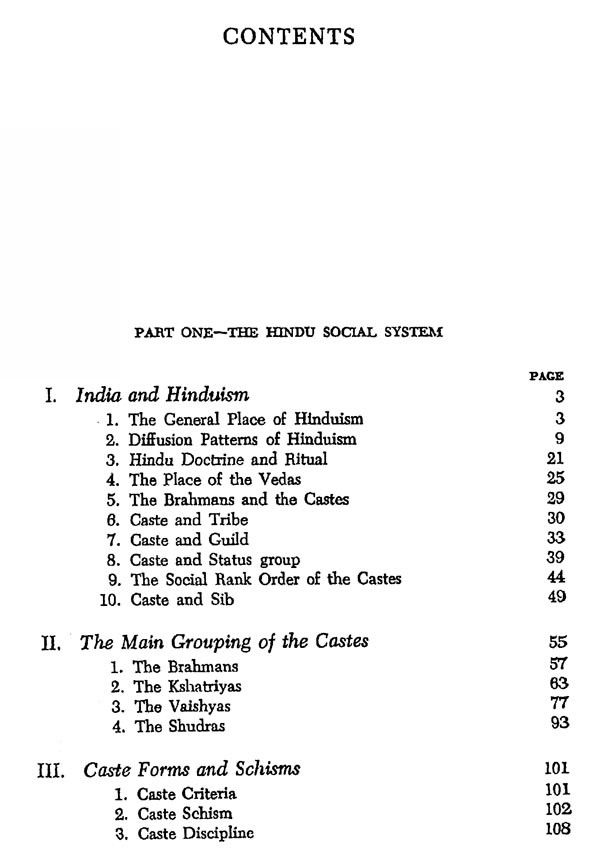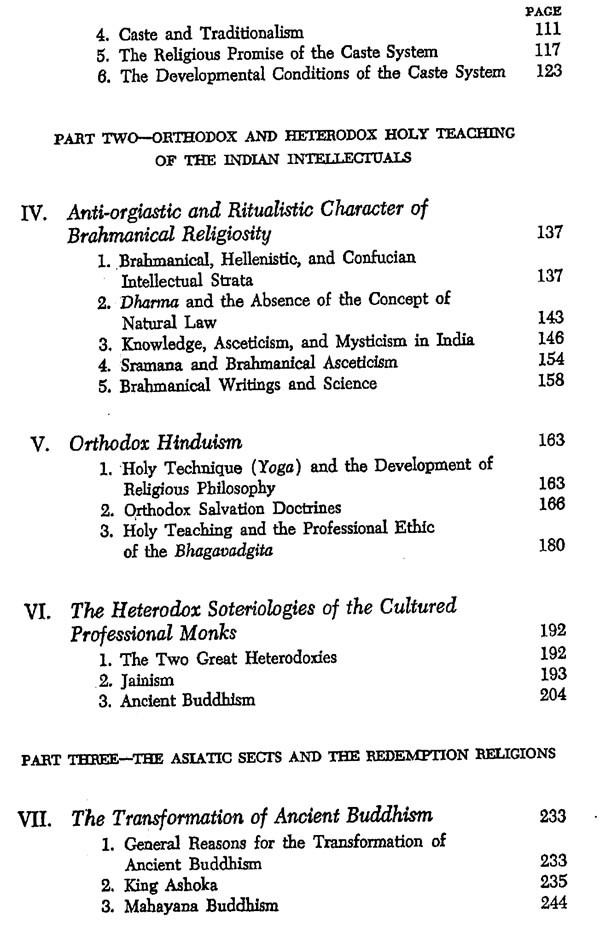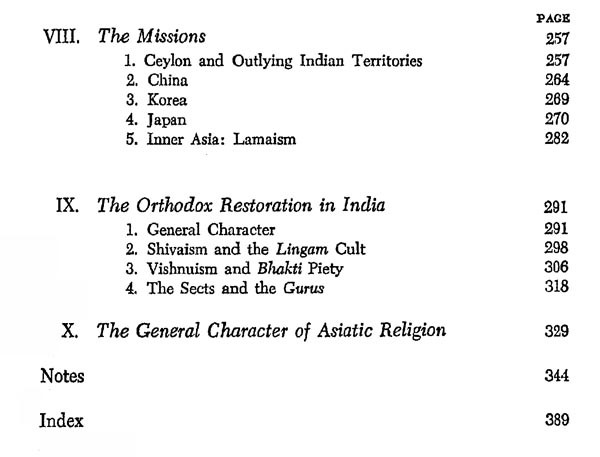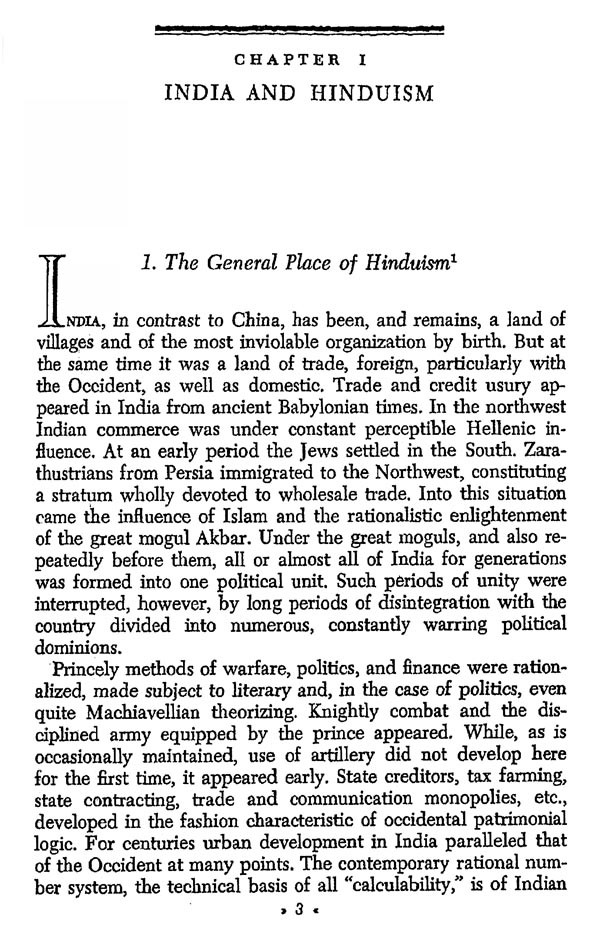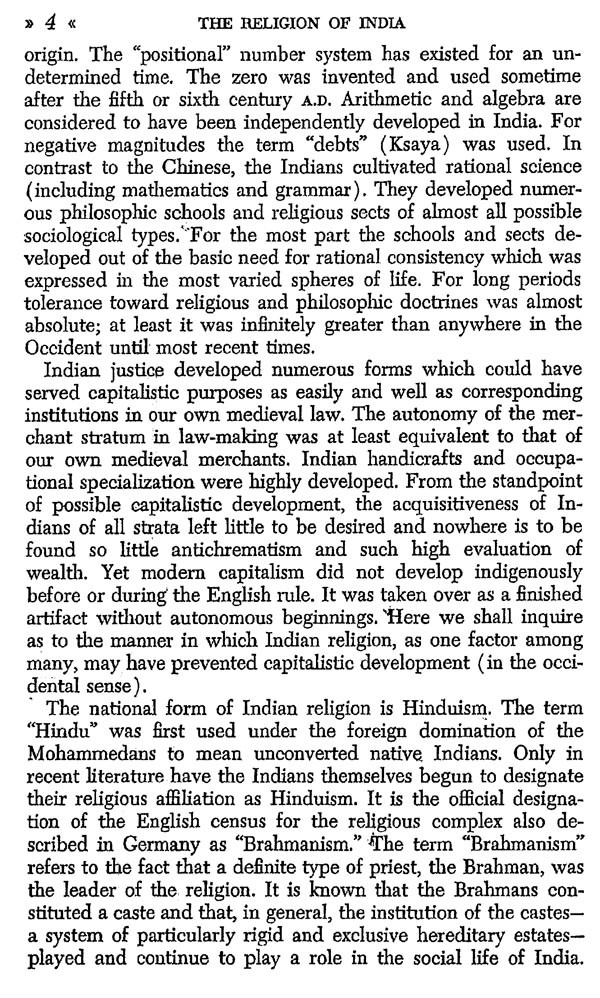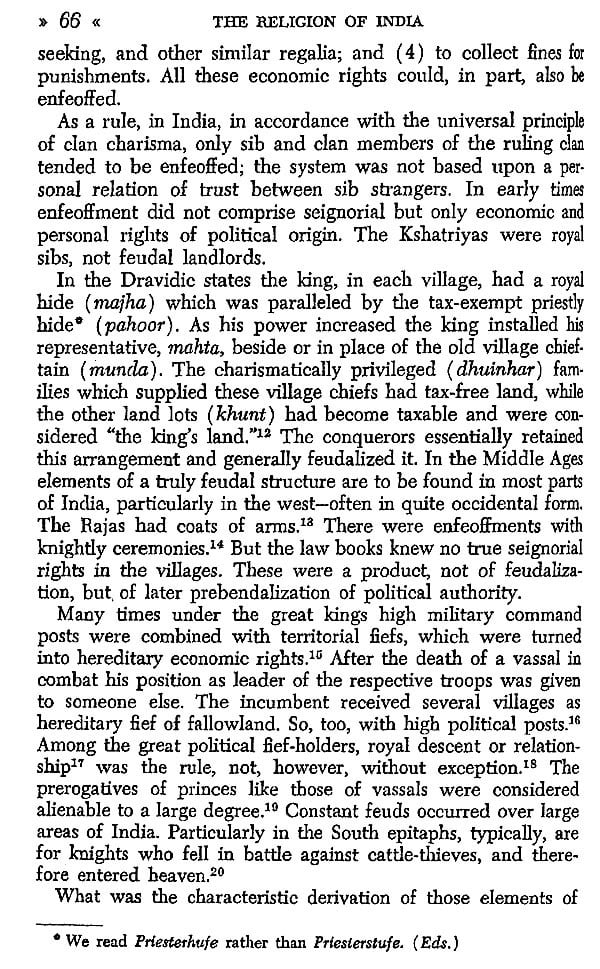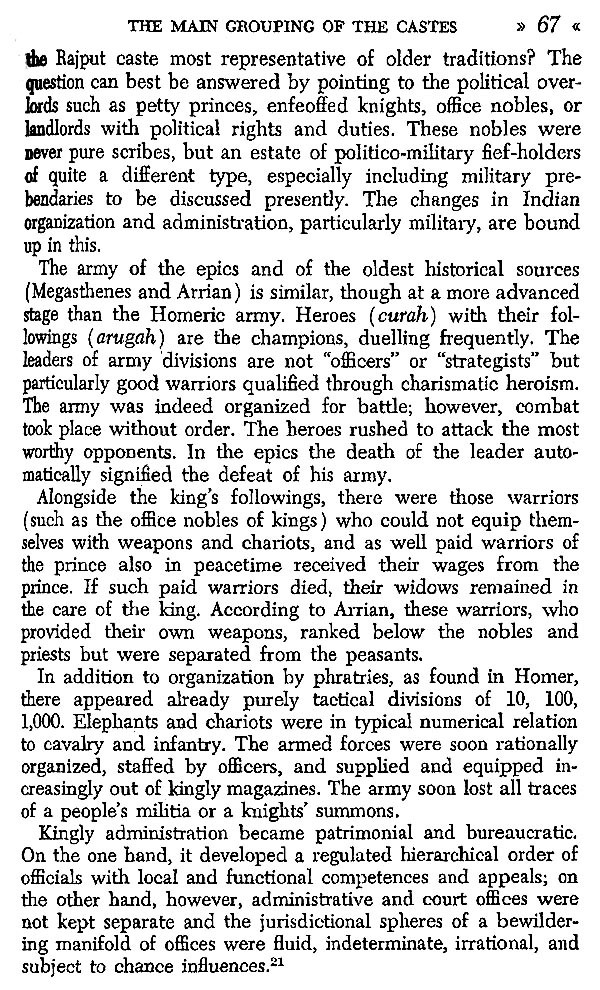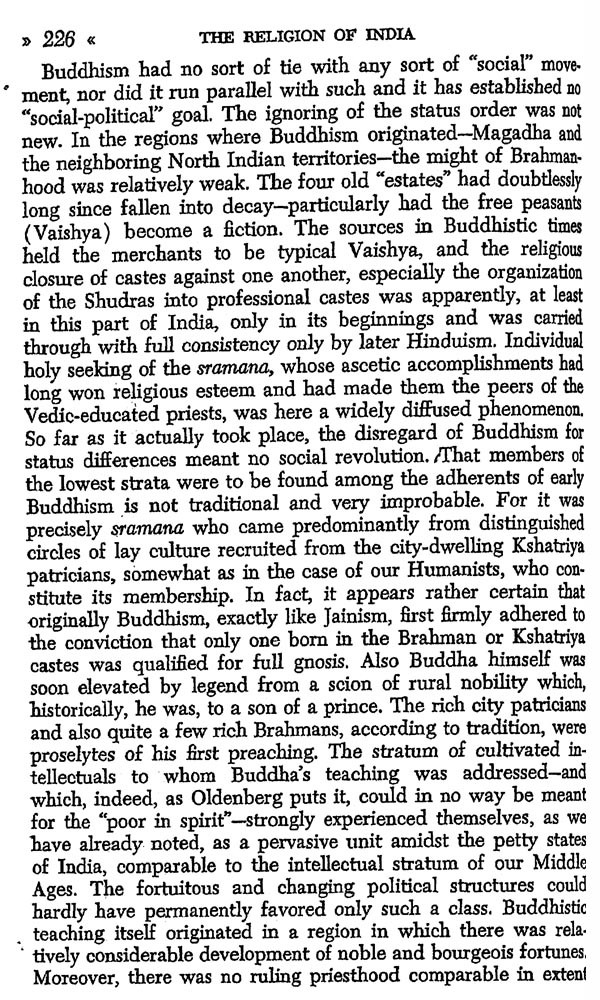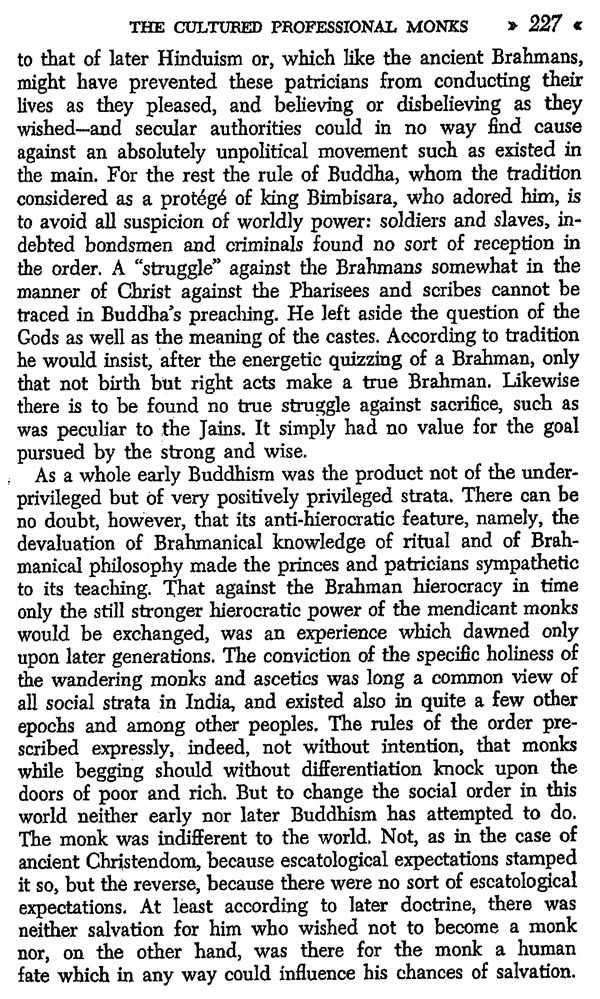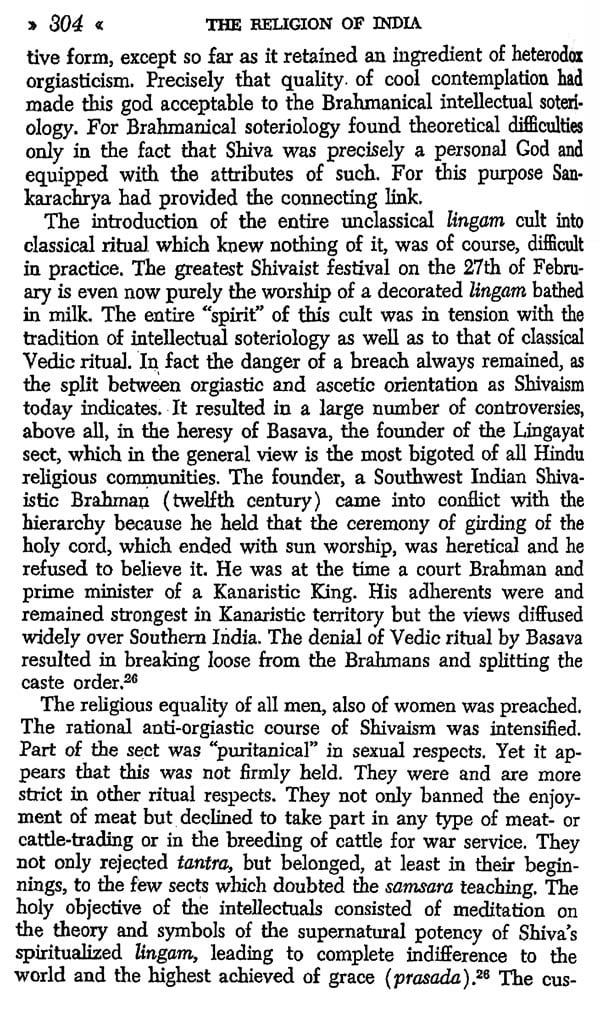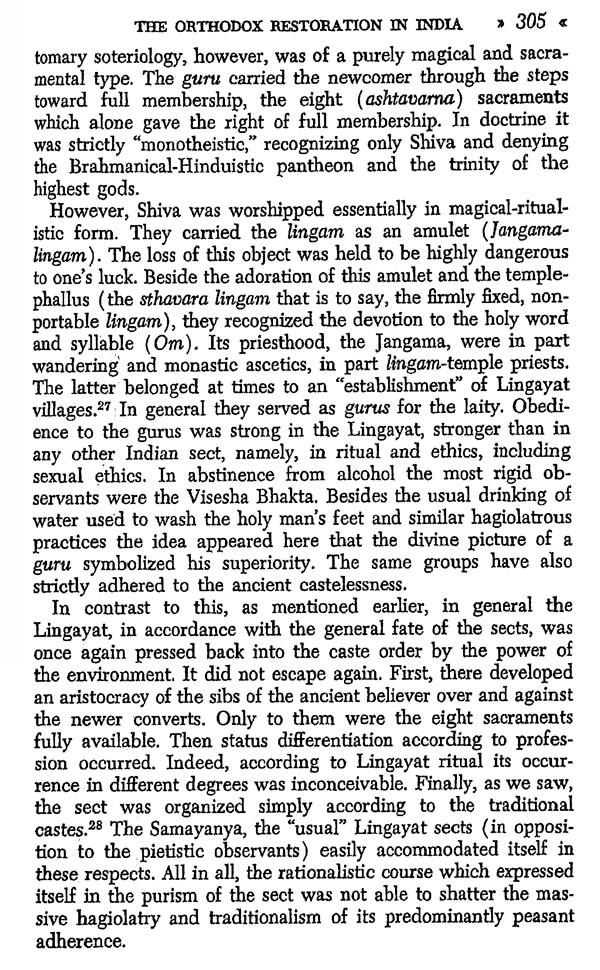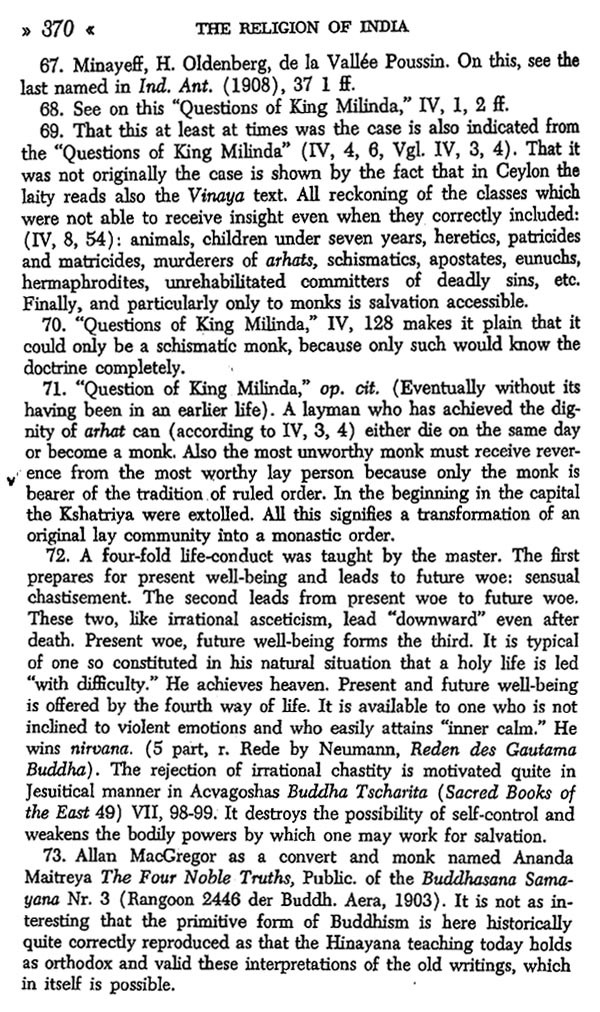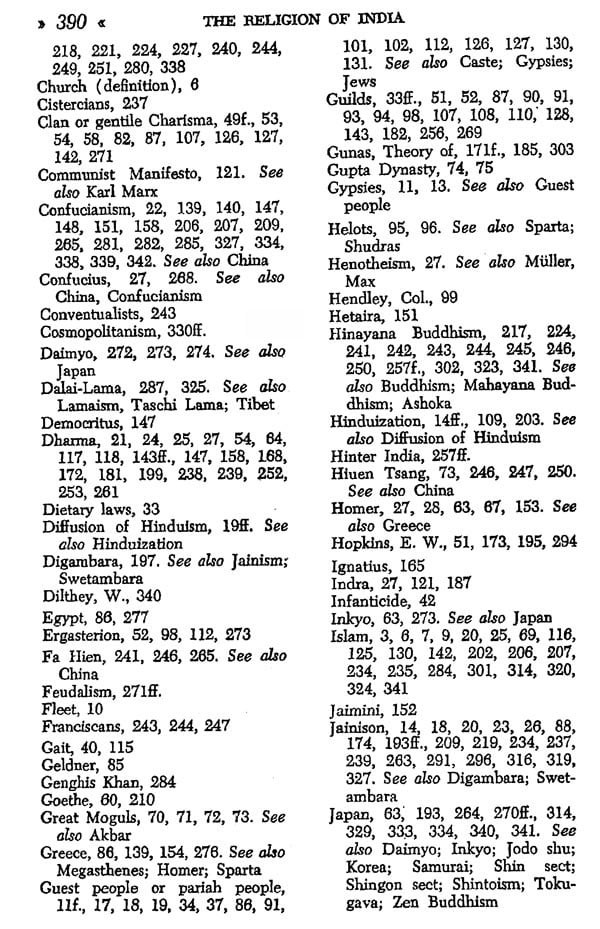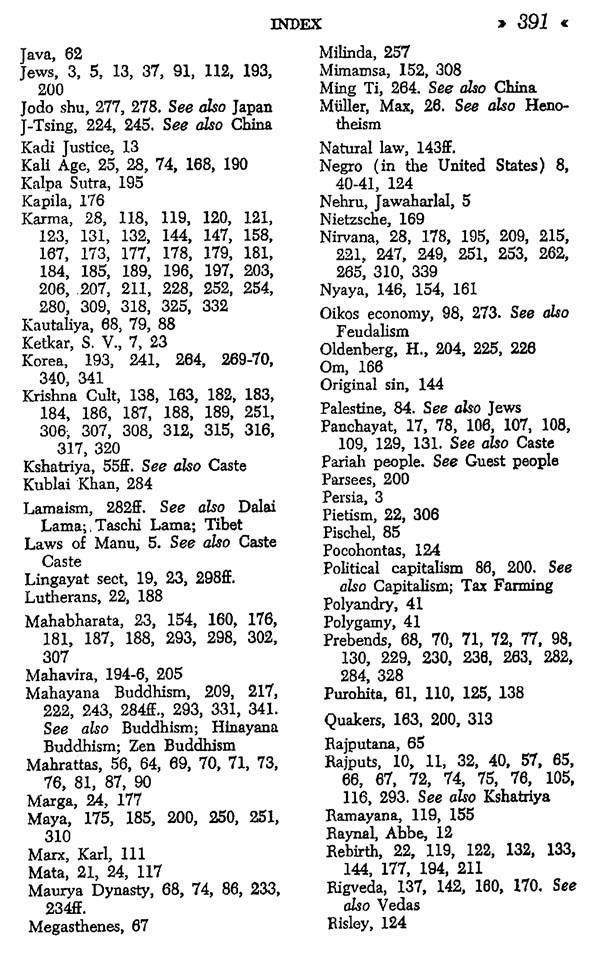 ---
We Also Recommend