Rituals (Doctrine of Devotion and Sacrifices in Sakta Cult)
$3600

$36.00
Tax included.
Shipping
calculated at checkout.
---
---
Book Specification
| | |
| --- | --- |
| Item Code: | UAM213 |
| Author: | Seema Parihar |
| Publisher: | Agam Kala Prakashan, Delhi |
| Language: | English |
| Edition: | 2019 |
| ISBN: | 9788193845738 |
| Pages: | 209 (Throughout B/W Illustrations) |
| Cover: | HARDCOVER |
| Other Details | 9.50 X 6.00 inch |
| Weight | 470 gm |
Book Description
About The Book
Rituals and spirituality are the soul of Hinduism. This book is a collection of rituals and mantras on rituals of Sakti. These rituals are prescribed principles, mentioned in Indian religious works for worship of female divinities. It includes the Vedas, the Puranas, Upanishads, Dharmashastras and some other text works of ancient India as well as of the contemporary society. Besides the ritual performances through different types of yajna, there are also various types of practices of animal sacrifices, which were the part of Indian society since the times of Vedas. Even today, people are enthusiastic towards these practices and are committed to these practices as a social order.
Hindus are the believers of trinity of Brahma Visnu and Siva. These male deities have been considered as creators, preservers and destroyers. However, according to ancient Hindu mythological beliefs, these powers work through their female counterparts. These are Maha Sarasvati (Source of wisdom and knowledge), Maha Laksmi (Source of wealth and prosperity) and Maha Kali (Source of power and energy). These are the universal powers, who further take birth into different forms. People invoke these Goddesses through different types of puja rituals and according to tem, their worship brings good luck and they shower their blessings. For the Hindus and people from some other communities, these Goddesses and belief in their worship rituals is source of positive energy. Through this work, an effort has been made to throw light on the Puja (worship) rituals. As for the conviction or devotion of the people towards their deities, these deities are their teachers, doctors, psychiatrists and directors, as most of the problems of the people are solved through their deities and their worship.
Main objective of present work is to study some significant aspects of ritualistic performances prevailing in the Sakti temples and at homes. The emphasize has been given to rituals in Indian mythological belief which appeared to be probably the most representative feature of the popular religious life and manifested some very significant development especially in these ritualistic interests. In these rituals, preference has been given to different types of sacrifices, evolution and people's attitude towards these sacrifices.
About the Author
Dr. Seema Parihar is working as an Assistant Professor of History, in the Department of Humanities and Social Sciences, in CT University, Ludhiana, Punjab.
She is former Research Assistant of Archaeological Survey of India, Shimla Circle Shimla. During her Research work in NMMA (National Mission on Monuments of Antiquities) and Village-to-Village Survey Projects, she has surveyed hundreds of such villages, having antiquarian remains and prepared technical reports on those sites. It was a wonderful opportunity to know about the observances and socio-cultural life of local people in the villages. It was found that the people are keen to preserve their thousand years old cultural traditions, following the same through simple ways. While working as a Research Fellow with the NGO SHARA (Social Awareness and Rural Action), she had worked on a project 'Survey and Documentation of Art and Craft in Western Himalayas, the life and experiences of artisans were explored. Besides, she is also working as an Announcer/Anchor on All India Radio/FM Shimla. It is an amazing experience to communicate with society and get to know about their cultural activities and their potentials. No doubt, to be a Radio Artist is wonderful job and she is ever passionate for it. Besides, she has published more than 30 research papers and research articles in International and National journals and magazines. She is also an independent writer of various newspapers, and used to write on social and cultural issues.
At present, she is working as an Assistant Professor. It is a wonderful experience to spread the light of knowledge to half-burnt lamps and sometime to enlighten ourselves through the power of their comprehension.
Preface
Before going further, scholars of language science consider me an innocent adolescent in the field of writing and so pardon me because I have only just stepped into this meadow area of writing. Giving my thoughts a practical shape, I will make many mistakes for which I am a subject of forgiveness by my readers, as there may be mistakes in the translation of Sanskrit and English, for which I am entitled to clemency from your liberal heart.
"In the darkness of life, it is hard to endure, but still optimism is the way on which an individual can rely upon. That optimism is created through maintaining balance between divinity and materialism, and that is the path of rituals itself. You are in stress and go for rituals for attaining positive results. This idea is not an expectation of any miracle but creation of positive thinking. If you are ritualistic, you are stress free, because rituals are the part of your "dharma" and "dharma" is related to your moral" and morality brings happiness.
Worship of Sakti in the various forms is undoubtedly is one of the most important and fascinating feature of the history of Indian religion.
It is attested from very beginning of known history of the country and still occupies a prominent place in the religious life of Indian people. Intellectual mass of the country is following various traditions regarding Sakti worship from much-unknown period. In worshipping methods, different types of rituals are very important part. The people are following these rituals either according to prescribed rules of the Vedas, Purana and Dharmsastras or as a part of their folk ethnicity. These rituals are an integrated part of culture of the country. The People advocate different cults, but follow same norms while following same religion.
Introduction
Ritual is a part of our day today life. An average human being performs many types of socio-religious pattern of rituals in his/her lifetime. In cach work, ritual plays an important role because no work is completed without performing it in appropriate manner. Ritual is a set of actions performed mainly for their symbolic value. It is the performance of ceremonial acts prescribed by tradition or by sacerdotal decree. It is a specific, observable mode of behavior exhibited by all known societies. Sometimes ritual can be considered as manner of performing all works in significant manners which are approachable to all.
It is thus possible to view ritual as a way of defining or describing human life, culture and traditions through a proper and specific approach. It is considered essential to make human being more authoritative through comply with some rules of life and in the same manners rituals either social or religious, makes one powerful and influential. Ritual gives direction to individual to act in particular ways in everyday life and in the conduct of certain rights and ceremonies for religious services or on public occasions. For the Hindus, the rituals are the way of life, and there will be no exaggeration if we say it is the soul of Hinduism. Hinduism is not merely the name of any religion. Nevertheless, it is a way of life and name of the beliefs and principles, which an individual follow through out in is life. These principles are related to the Vedic and Pauranic philosophy. As for the word Hindu, it is derived from the word Indu. Greek used to call the river Sindhu as Indus therefore; the people who were the natives of surroundings of Sindh or Indus came to known as Indu by the Greeks. Later the words 'Indu' turn out to Hindu, and their age philosophy, which they had been following through the ages, happen to known as Hinduism.
**Contents and Sample Pages**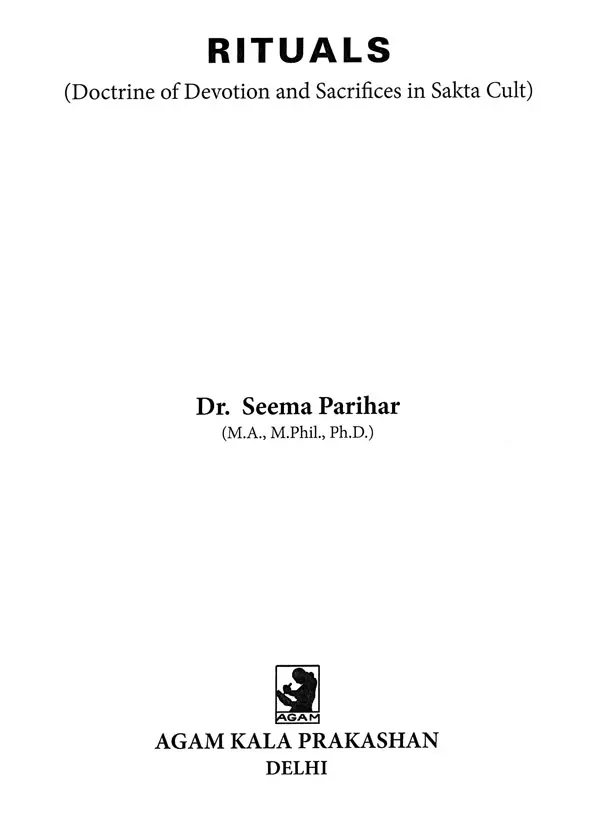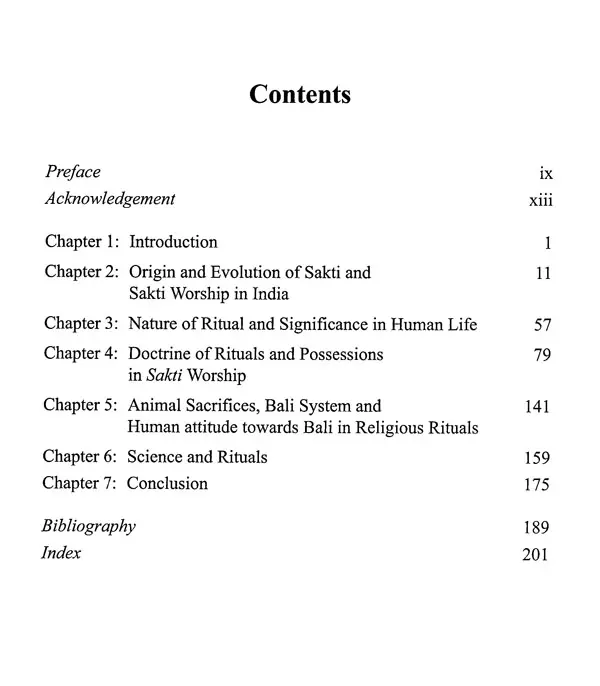 ---
We Also Recommend