Rural Unemployment Issues in Karnataka
$5200

$52.00
Tax included.
Shipping
calculated at checkout.
---
---
Book Specification
Book Description
About The Book
Rural unemployment issue is hunting Indian rural folk like anything. Agriculture in India is a seasonal affair. It keeps the people engaged only for a few months. After sometime the farmer have nothing to do. There is a season for sowing and harvesting. After that the farmers have no job. During this period they remain unemployed and without job. This has adverse effect on the earning of the people and the standard of living. What is needed is that for this period, the agriculturalists should be provided with some job. This would help them to earn more and employ their free time in a gainful manner. In India the rural population is crossing all bounds. It is accepted that within 20 years or so the rural population of this country shall have doubled. At this rate of increase in population, no country can guarantee full employment to its hands. If they are unskilled problem will be more. Some time Govt. programmes may not be useful too. This book is based on the UGC funded research project. This book will be useful to the university faculty members, students, NGOs and the policy makers.
About the Author
Dr. D.C. Nanjunda is currently an Associate Faculty with Social Exclusion Research Centre, Mysore University, India. He has Done Ph.D. in Anthropology form Mysore. He is the author of over Eight dozen of research papers including few edited and authored books. He is having few years of research experience in various public health issues. He is a member of the editorial board of few professional journals. He has been awarded few prestigious fellowships to his credit. His research areas includes Applied and Clinical Sociology, Development Anthropology. Public Health, Rural and Tribal Issues and Policy Studies.
Foreword
The plight of rural people of various developing countries has drawn increasing international attention since 1980. Over the last decade many international NGOs have planned long-term goal of providing a compressive developmental program to the rural people increasingly emphasized the more immediate need to provide essential basic infrastructures through the scientific management of rural's traditional system by conducting more studies on culturally bounded development behavior among various rural settings. The number of poor people in India, according to the country's Eleventh National Development Plan, amounts to more than 300 million. The country has been successful in reducing the proportion of poor people from about 55 per cent in1973 to about 27 per cent in 2004. But almost one third of the country's population of more than 1.1 billion continues to live below the poverty line, and a large proportion of poor people live in rural areas. Poverty remains a chronic condition for almost 30per cent of India's rural population. The occurrence of rural poverty has declined somewhat over the past three decades as a result of rural to urban migration. Poverty is earnest among members of scheduled castes and tribes in the country's rural areas. In 2005 these groups accounted for 80 per cent of poor rural people, although their share in the total rural population is much smaller. On the map of poverty in India, the poorest areas are in parts of Rajasthan, Madhya Pradesh. Uttar Pradesh. Bihar, Jharkhand, Orissa, Chhattisgarh and West Bengal etc. As for as organic linkage with the rural development schemes are concerned, there is no basic service for a compressive development attempt to understand development culture as a sub culture ecomplex in developing a model of culturally suited developmental and poverty ridden programmes especially for the rural people of the country having different castes and class groups. However, the last three decades have witnessed impressive economic growth in the Karnataka's economy. Industrial development, an outward looking strategy, and the world economic environment are behind the success. Today more investment is being done to create more jobs in Karnataka which is a good sign. The book written by my colleague Dr. D C Nanjunda, CSSEIP, Mysore University may help full in this direction for the policy makers.
Introduction
"To present a human face in its policy, a variety of welfares and target-group oriented unemployment eradication programmes were initiated, revised and updated from plan to plan. These safety-net programmes had, obviously, a limited reach Consequently, unemployment crisis has increasingly become complex and deepened in India" (Baldev Singh and others,2000).
The importance of sustainable development is continuously increasing, as our world is becoming more global, and economic, social and environmental problems are beginning to cross geographic and political border. Sustainable development offers a vision of human progress that requires integration of immediate and longer term needs, local and global needs, and considers economic, social and environmental dimensions as inter-dependent components of development.
**Contents and Sample Pages**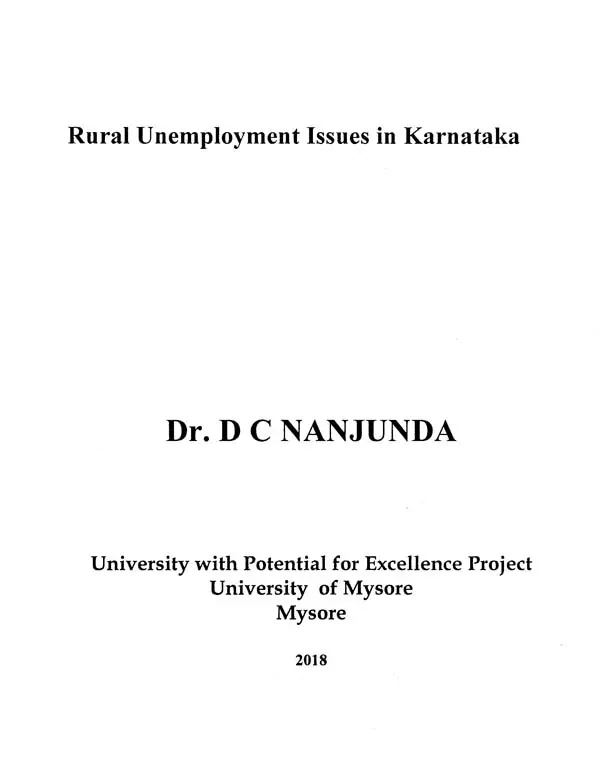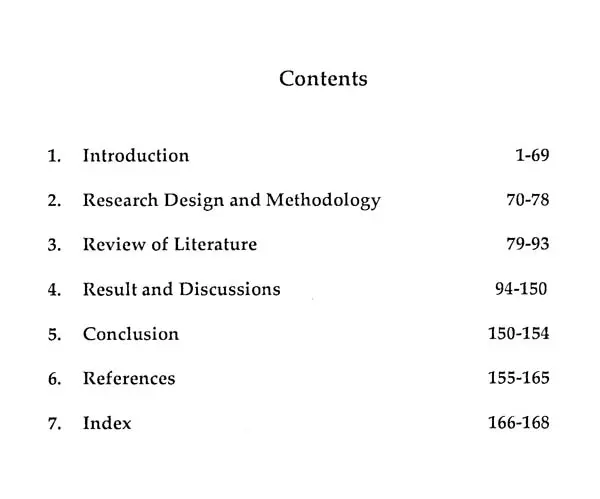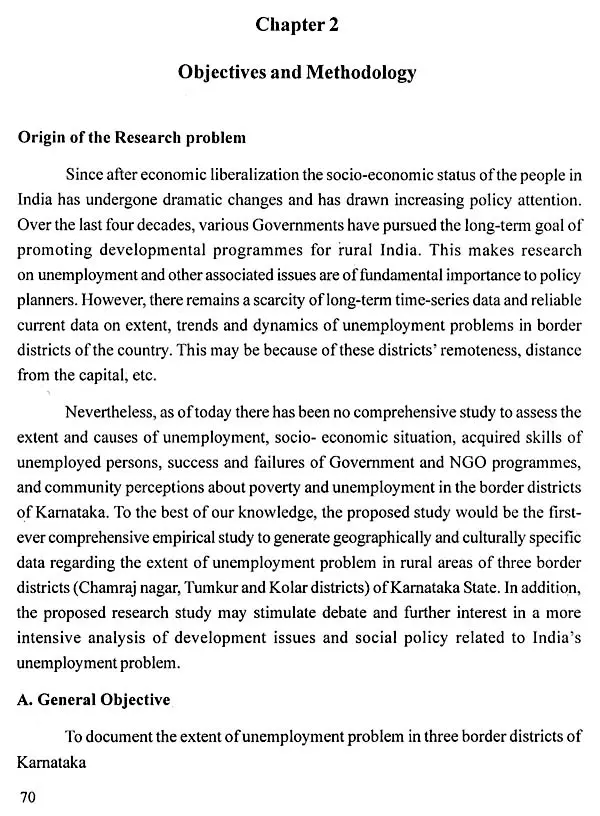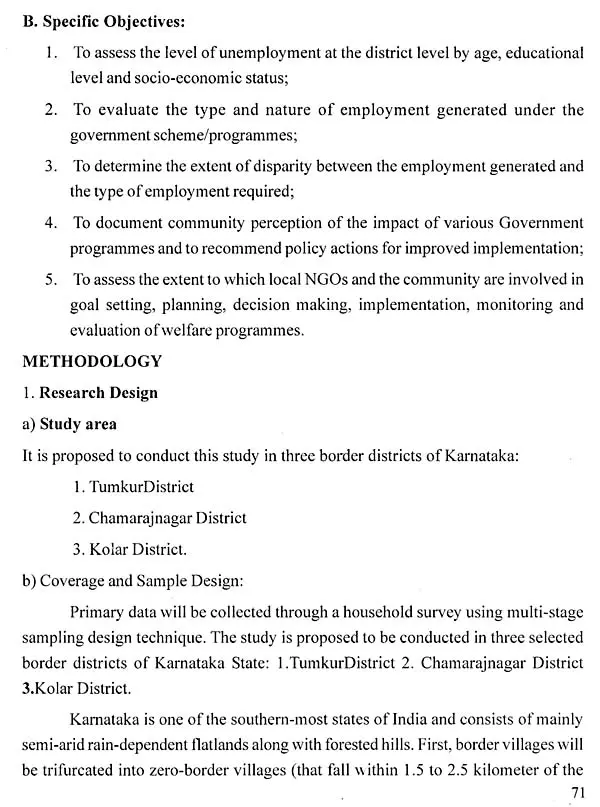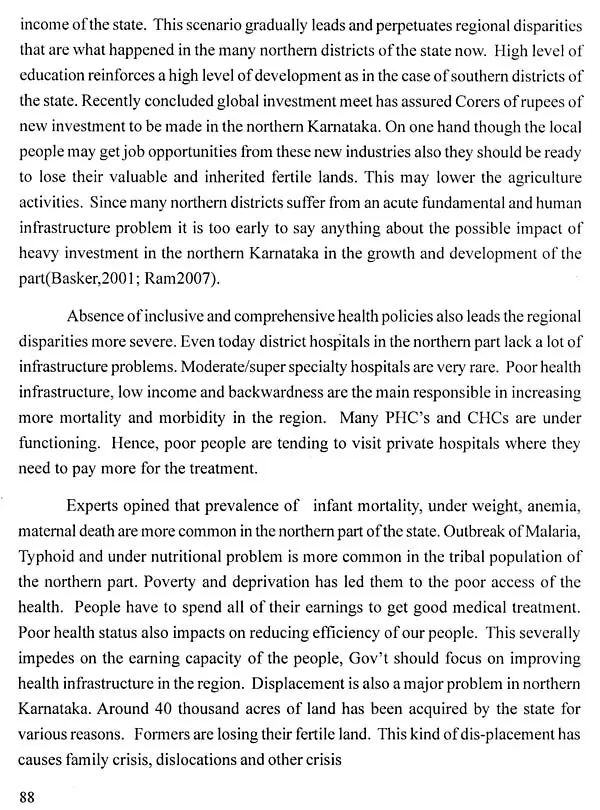 ---
We Also Recommend