Rural-Urban Fringe In Indian Cities
$2560

$25.60
Tax included.
Shipping
calculated at checkout.
---
---
Book Specification
| | |
| --- | --- |
| Item Code: | UAL261 |
| Author: | Jyotsna Pandey |
| Publisher: | Radha Publications, Delhi |
| Language: | English |
| Edition: | 2010 |
| ISBN: | 8174876577 |
| Pages: | 170 |
| Cover: | HARDCOVER |
| Other Details | 9.00 X 6.00 inch |
| Weight | 310 gm |
Book Description
About the Book
An unprecedented growth of urban population within last few decades has posed the problems for the fringe villages of cities all over the country. As such Varanasi city has also undergone vertiginous growth of population during Just fifty years, which has caused several problems of haphazard and imbalanced development in its peripheral zone. Although, the social and religious impact of Varanasi is far and wide, but its economic impact appear to be more relevant in this context.
The book has been organised into six chapters and quite well supported by 33 figures. Review of literature and delimitation of the actual fringe zone of the Varanasi city are highly interesting and valuable. Urban sprawl of Varanasi is explained to a considerable extent by the growing impact of the city growth and the changing environs in the fringe. In the last, the salient feature and the problem of rural-urban fringe of Indian cities in general and Varanasi city in particular have been highlighted. Suggestions and future land use zoning have been also proposed, which appears to be quite logical.
About the Author
Dr. Jyotsna Pandey Senior Lecturer in geography, S.B.M. P.G. College, Fazilnagar, Kushinagar, obtained her M.A. and Ph.D. degrees from Banaras Hindu University, Varanasi. Her field of Specialization is urban geography. She is also interested in population geography she has published about a dozen research papers on urban issues.
Preface
One of the most intricate aspects associated with the spontaneous urban expansion is the rural urban interaction, which is increasing with the fast urbanization in India. In the process of urban sprawl, the adjoining areas are being constantly engulfed into urban landscape. As such, the villages lying in the immediate vicinity of cities and towns are gradually acquiring urban character. The study of cities limited within their municipal bounds, is therefore, incomplete unless an appraisal of the resources, landuse characteristics and changing landscape of the peripheral zone lying in the urban influence is conducted. This periferal area potential for urban growth, is known as rural urban fringe, which have grow around all India cities and has assumed a vital significane for in the planning of future city. The study of rural urban fringe has gained great topical importance and has drawn the attention of Geographers, Planners, Social Scientists, Administrators, and all these interested in the maintenance of town country relationship.
Its expansion has previously acquired a particular planning status because its future use has been specified in development plans. Due to lack of regulation, control and poor planning machism, which has leap frogging Perieneral growth around cities, has manifold physical as well as socio-economic problems of different magnitude. Many scholars of different discipliners have tried to study the fringe area. Western scholars like wehrwien, Mackaye, Balk, Smith,Mayers, Kohn, Golledge etc. initiated fring studies. Among Indian scholars the contribution of R.L. Sing, Jayrajan, U. Sing. K.K. Dube, Jafri, Heeralal, Nangia and C.S. Yadav are worthmentioning.
**Contents and Sample Pages**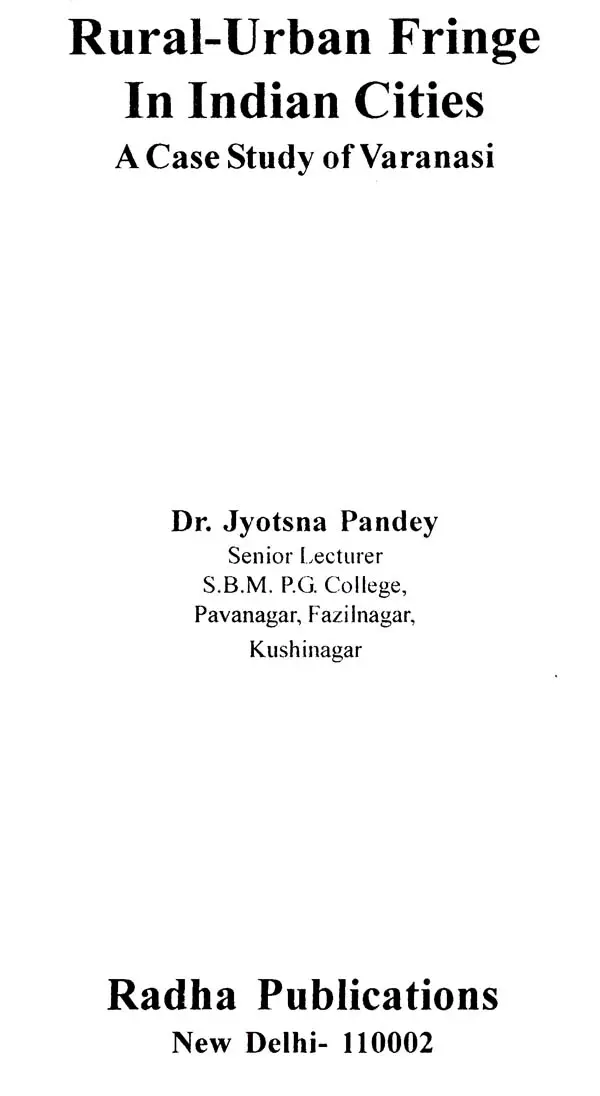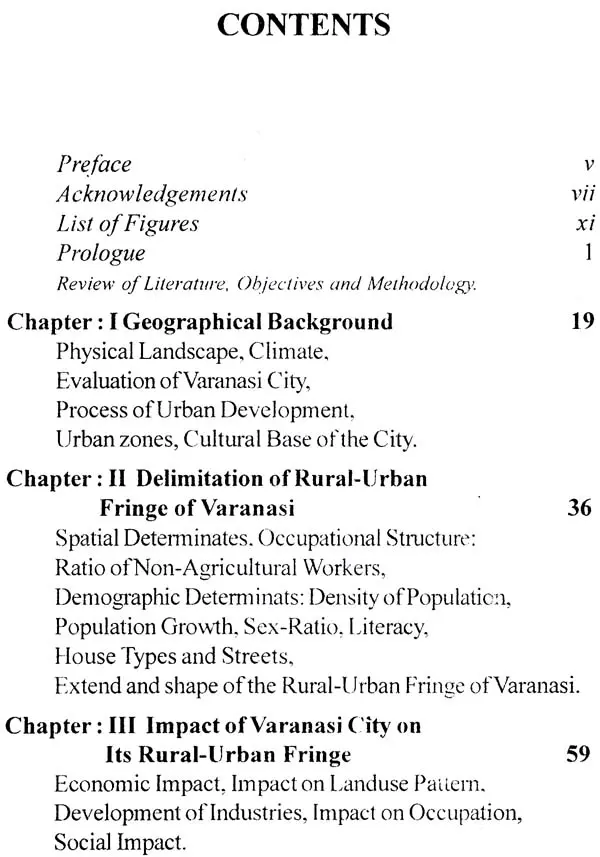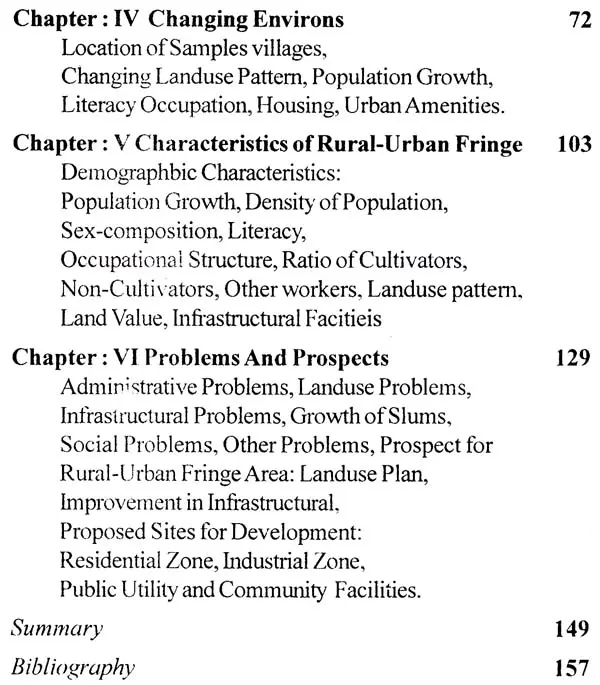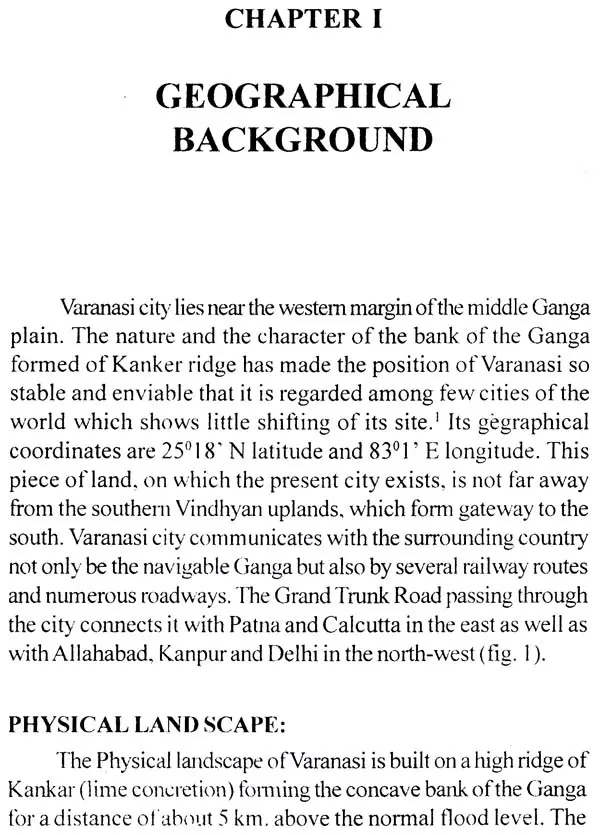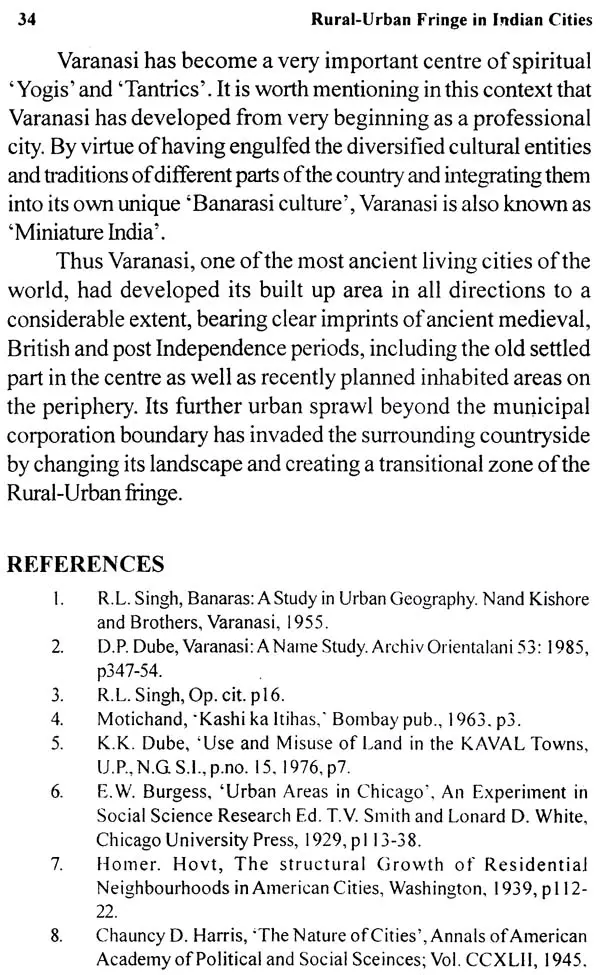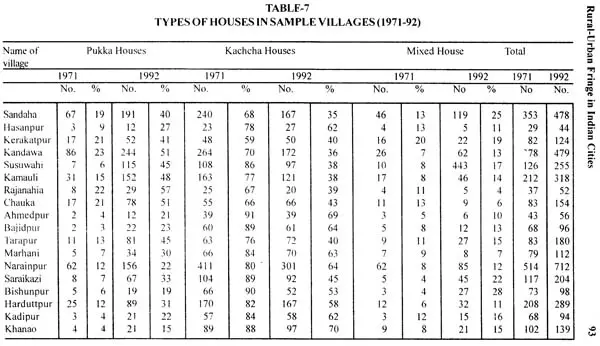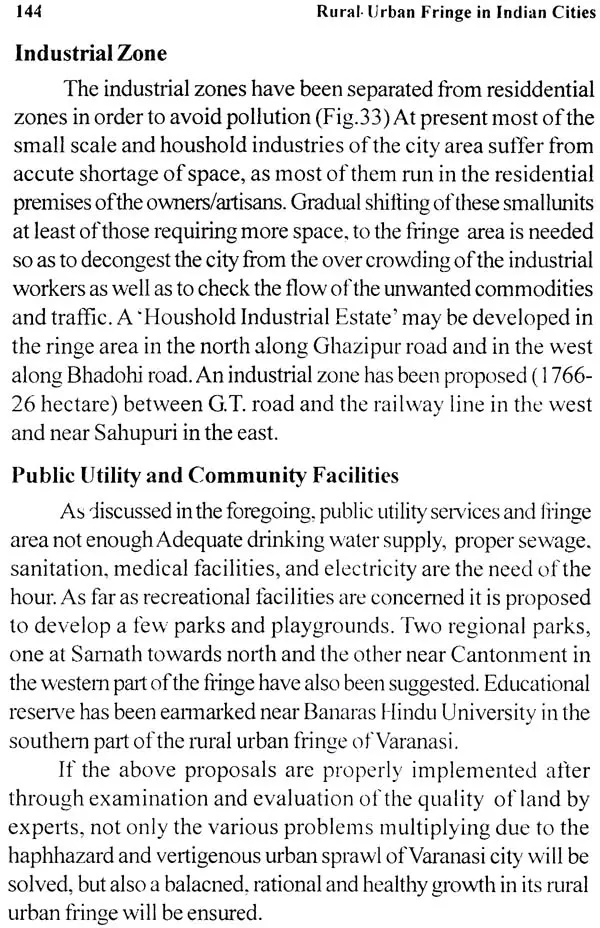 ---
We Also Recommend