Sadguru Tattvam- Reflections, Recollections and Renditions on Sri Ganapathy Schidananda Swamiji (Part-2)
$3600

$36.00
Tax included.
Shipping
calculated at checkout.
---
---
Book Specification
Book Description
About the Book
""Unknown to you, there is an attraction that drags you towards Swamiji, Just as Iron pieces get attracted to the magnet, we are attracted to Sadguru. Gradually with Swamiji's Association all of you transform into magnets. Seeing you, Others in your neighborhood are surprised. Due to association with you, they transform into iron pieces and attach themselves to you (magnet) and then through you they arrive here."
I "By placing implicit faith in Sadguru, serving His and heeding His words, you automatically imbibe His hood qualities. This is the reason why one should follow a Sadguru."
"If you have faith in Swamiji, He will come in your dreams. When you are in distress and if it is the wish of the God that you need help, Swamiji will certainly come to your rescue."
About the Authors
Dr. Prakasa rao Velagapudi came to U 65, completed his PHD degree and worked in academia for 36 years before retiring in 2006. He was fortunate enough to get involved in various religious and spiritual activities over the last 35 years. He was one of the Founding members of Hindu Temple Society of Mississippi (HTSM) and served as its President from 1986 to 1991. During this period, 7000 square feet Hindu Temple was built and consecrated in 1990 with Lord Venkateshwara as the Moola Murthi. He also participated the construction and Kumbabhishekam of Datta Temple in Baton Rouge and Karya Siddhi Hanuman Temple in Frisco, TX He is the Chairman of Datta Yoga Center since 1993. As per the instructions of Sri Ganapathy Sachchidananda Swamiji, he moved to Frisco, TX in May 2009 to help coordinate the planning and Construction of 32,000 square feet Karya Siddhi Hanuman Temple on a ten-acre lot. He conducted several tours and lectured on various aspects of Hinduism to the Americans, high school students and college students who visited Karya Siddhi Hanuman Temple.
In 2006, Global Hindu Heritage Foundation (GHHF) was started by a group of highly professional people in USA with the sole objective of freeing the Hindu Temples from government control and protecting Hinduism in India. Serving as President of GHHF since its inception conducted numerous programs with Dr. Subramanian Swamy in India and USA over the last ten years; helping and working with Dr Swamy to release the Temples from Government control. Sri Swami Paripoornananda is actively participating in GHHF activities.
He coordinated the release of Devalayam (Telugu) and Mandir (Hindi) CDs; organized the International Short Film Festival; conducted Short Documentary film festival; performed Mahakumbabhishekam; contributed to Goshalas and Temple renovations; enabled the passage of Government Order prohibiting the sale of Temple lands; aided the passage of Nadula Arthi Day and Gau Dinotsava Day by AP government, and conducting Hindu Dharmic Sammelan in 2017. Helped install Murties of Ram, Lakshman, Sita and Hanuman in a Dalit Community in March 2018.
Awards Received: Sri Ganapathy Sachchidananda Swamiji of Avadhuta Datta Peetham awarded "VISHWA HINDU" title in December 2013 in the presence of Sr. Subramanian Swamy in Mysore. NATS awarded the title of "Spiritual Seva Leader," Yuva Kalavahini conferred the title "Swami Vivekananda Excellence Award" and TANA issue Distinguished Service Award. TTD and Hindu Dharma Parirakshana Trust invited to attend "Dharmic Sadassu" in 2015 and 2017 in Tirupati. Bhaarath TV recognized his service to Hinduism and conferred "Dharma Premika" award in February 2017 in Hyderabad.
Books & Articles Written:
He authored/coauthored/ edited the following books with his wife Nandini Rao:
Marriage, Family and Women in India, Wonders of a Holy Master I, Wonders of a Holy Master Volume II Wonders of a Holy Master III God Word Volume II God Word Volume III.
Foreword
The incident is clearly etched in my mind. It was during the US tour of Pujya Sri Swamiji in 1990. While Sri Swamiji was staying in Baton Rouge, Dr. Prakasa Rao along with his family came for Darshan. It was one of the few incidents I have witnessed where a first-time visitor to Sri Swamiji is so mesmerized to be stunned even to talk. Since that divine moment, Dr. Rao has been fully involved in the activities of Sri Swamiji & Datta Yoga Center USA.
I particularly look forward to Dr. Rao's customary welcome speech which he delivers whenever Sri Swamiji visits USA. The speeches are loaded with scholarly research on Guru Tattva and Pujya Sri Swamiji's divine personality. I concur with the impression of many scholars that they can never adequately describe Pujya Sri Swamiji's divine personality. Most of the feelings we feel we have for our Pujya Sri Swamiji cannot be described in words; Dr. Rao's lectures come very close to it.
Many of Dr. Rao's welcome speeches and Guru Purnima lectures have been put on Datta Peetham website, it is scattered all over the place. It is our good fortune that Dr. Rao's speeches are being published in this book.
I am very sure devotees will read the book and find expression to many of the wondrous feelings we have towards Pujya Sri Swamiji.
I heartily congratulate Dr. Rao for compiling his compelling speeches for bringing out in this book.
Praying His Holiness Sri Swamiji to continue to-Bless Dr. Rao for his Guru- Seva, I remain.
Preface
It is the command from our Sadguru Sri Ganapathy Sachchidananda Swamiji that made it possible to complete this book and it is the wish of Sri Swamiji this information in the book is made available to His devotees. Ever since we have met Sri Swamiji for the first time in 1990, all our family members became devotees of Sri Swamiji. I was blessed to be appointed as Chairman of Datta Yoga Center in 1993 by His Holiness. Since that time, I had the rare, unique, and exceptional opportunity to deliver speeches welcoming Sri Swamiji for more than 20 years.
In July 2014, after my speech welcoming Sri Swamiji to Karya Siddhi Hanuman Temple, Sri Swamiji said that you are delivering these speeches every year and you are not sharing them all the devotees. H V Prasad who was present at the time concurred with Sri Swamiji. It was commanded by Sri Swamiji that I should compile all my speeches and publish them into a book to release on Datta Jayanthi Day. The book you have in your hand is the result of that divine command to share what I think about the concept of Guru, Sadguru, the role of Guru in one's daily life, the significance of Sadguru found in our scriptures and the transmission of knowledge Upholding dharma in Bharath.
The concept of Guru is one of the pillars of Sanatana Dharma that has nurtured, sustained and transmitted to the next generation. It is through the Guru-sishya relationship that our rich, glorious and grandeur of our culture makes it drench the society and make sure certain levels of ethics, morals and principles are upheld. Our scriptures are replete with literature dealing with Guru Tattva. Almost all the Upanishads continuously discuss about various spiritual topics dealing with the significance of Guru. In all these scriptures the disciple sits at the lotus feet of a Sadguru and will have a discussion, dialogue and .dissectlcn of a given topic until the disciple's queries are answered. It is the obligation of a Guru to make sure that his disciples' thirst for knowledge is quenched. There is no question that cannot be asked, there is no question that can escape the curious mind and there is no question that can escape the Guru's chest of knowledge.
All the Gods have their gurus, all the gurus have their gurus, all the demons have their gurus, and all the spiritual aspirants have started their journey only with the guidance of a Guru. It is because of this Gurukula system that Bharath has remained a spiritual giant. Bharath is going to be a torchbearer and light house for the whole world and show the path to spiritual kingdom. It is the concept of Guru that is going to be the backbone of Spirituality around the world. Our sages have recognized it, they have written extensively about it and our gurus have adopted it to carry the torch to spread light to the humanity. In Bhagavad Gita, Lord Krishna talks about the importance offending a guru: "Acquire the transcendental knowledge from a Self-realized master by 'humble reverence, by sincere inquiry, and by service. The wise ones who have realized the Truth will impart the knowledge to you."
Guru has been extolled,' glorified, deified and honored beyond our comprehension by all our sages and in all our scriptures. Guru is the one who removes the ignorance and spread the light of knowledge. Guru is the source of self-realization, happiness, joy, bliss, compassion, Viveka (discrimination), intelligence, contemplation and intuition. In fact, we believe that Guru is God and God is Guru. They are one and the same. Sant Jeanswear was lost in describing the greatness of guru. "Is it possible to add luster to the sun? Is it possible to crown the Kalpataru with flowers? Is it possible to add a scent to camphor? How can the sandal tree be made more fragrant? How can nectar be redressed for meals? ... How can one add a hue to the pearl? Or what is the propriety of giving a silver polish to gold? It is better that one should remain silent and silently bow to the feet of his master."
Kulamava Tantra says that guru is proficient in all Shashtras and he possesses every virtue that reflects a guru. He knows what is correct and incorrect.
Book's Contents and Sample Pages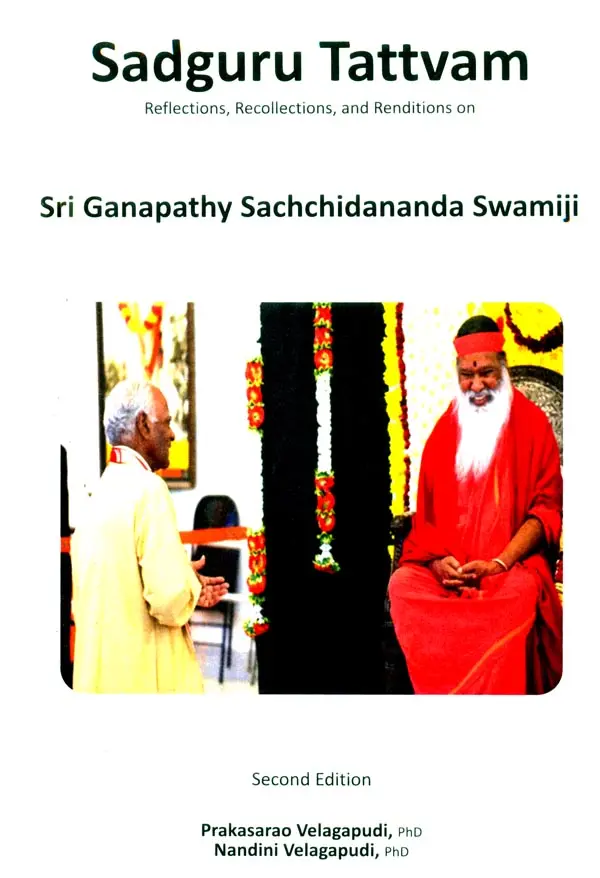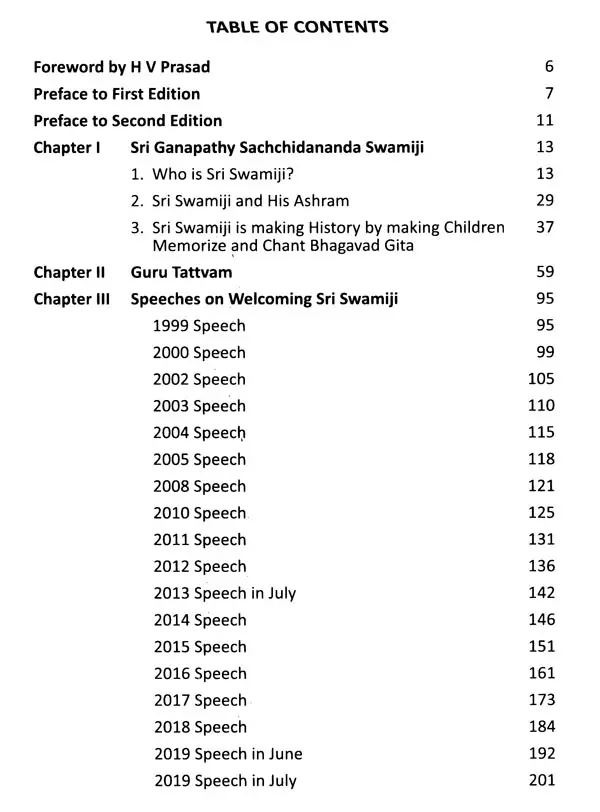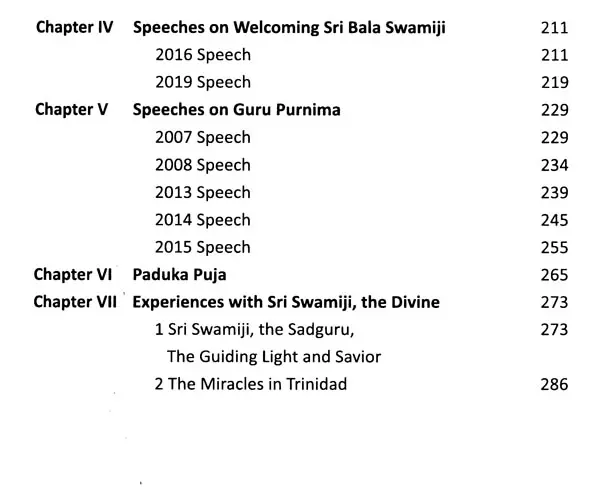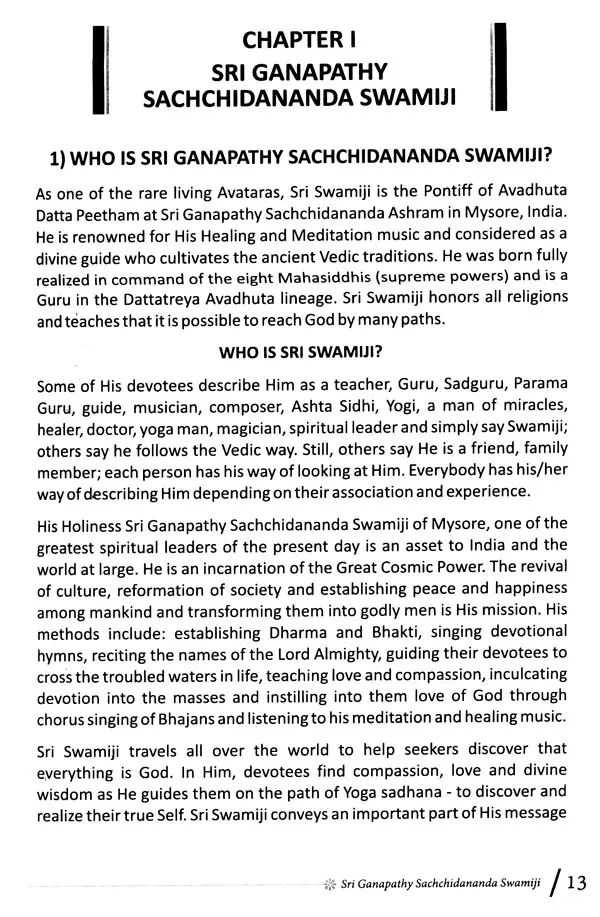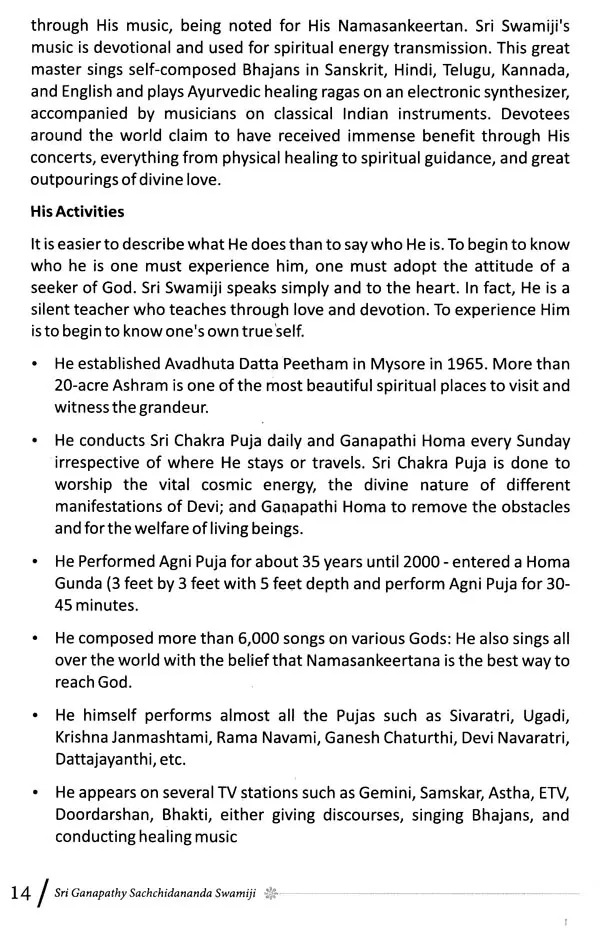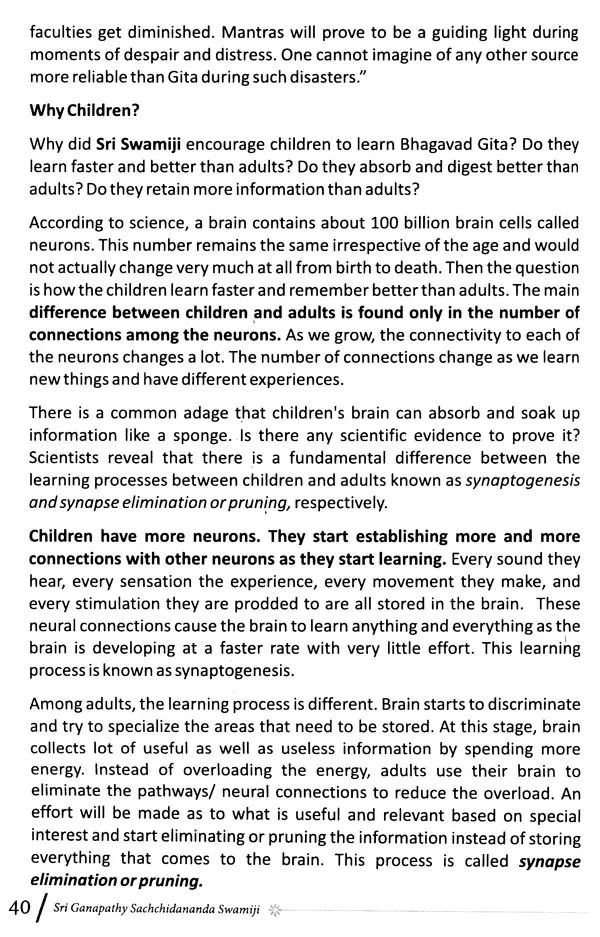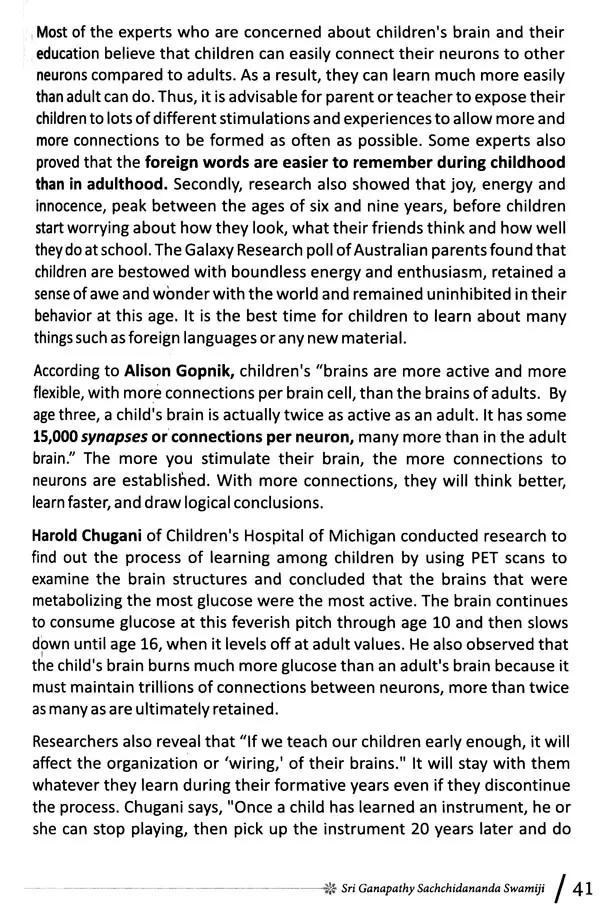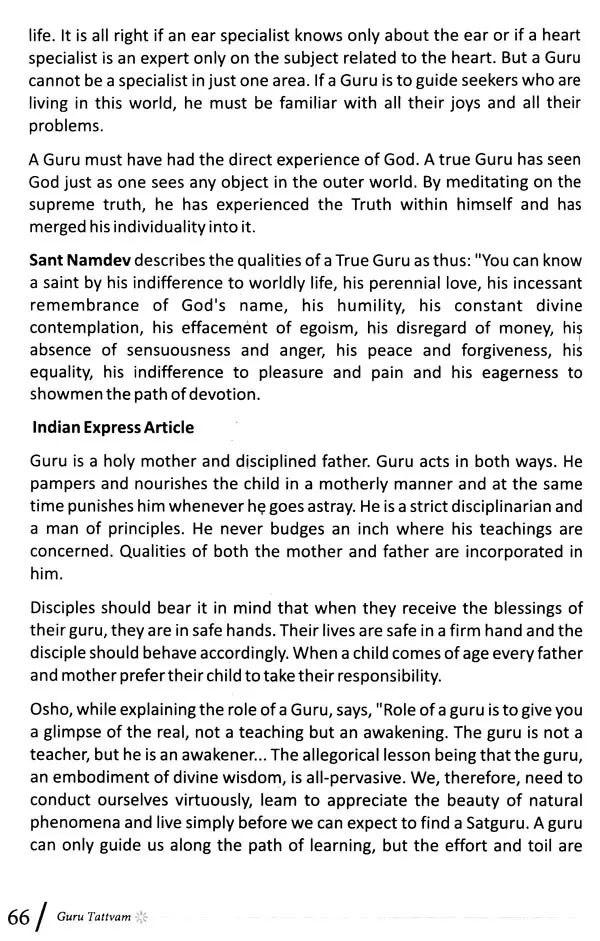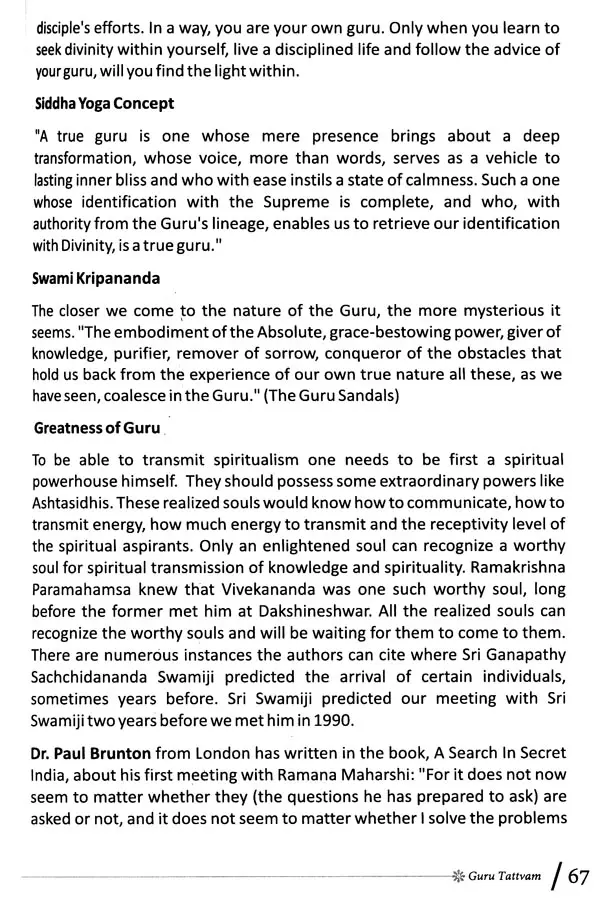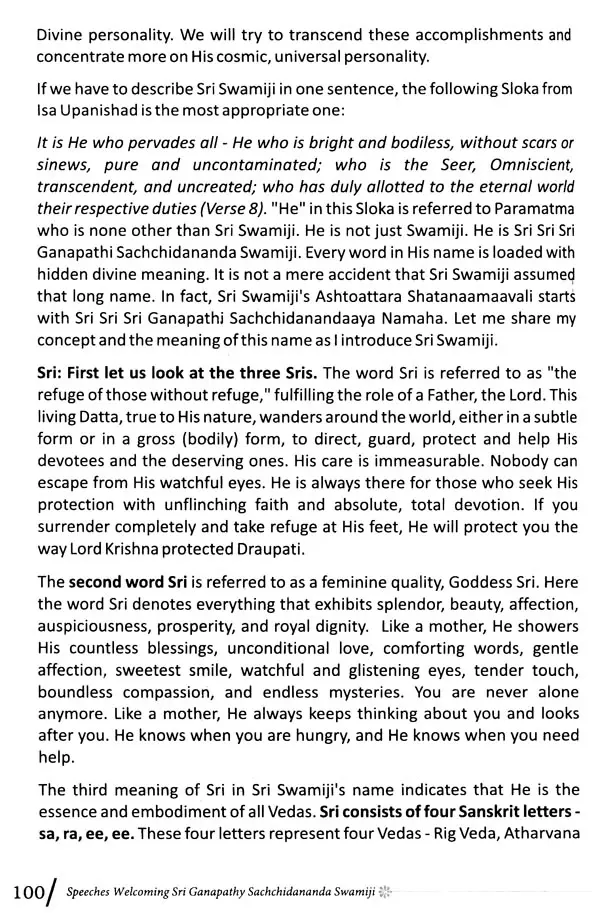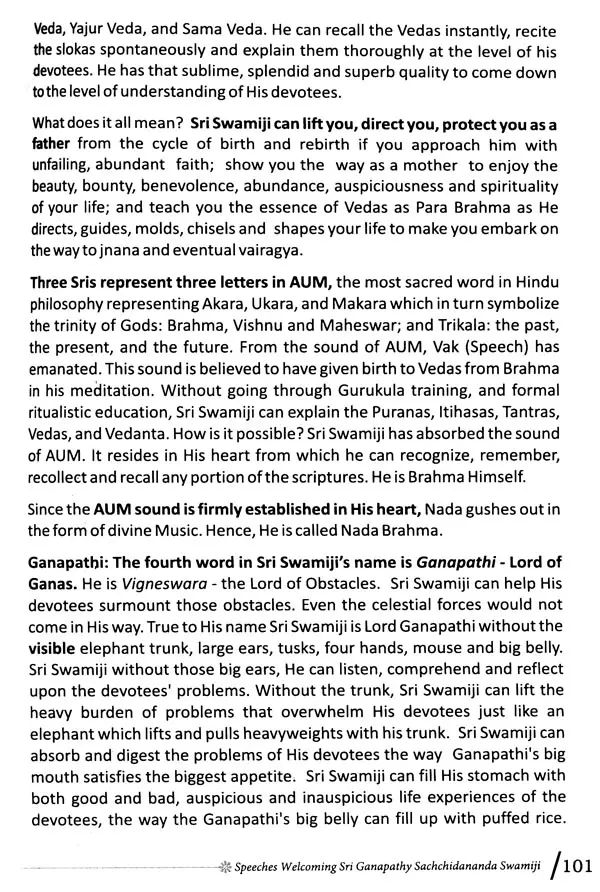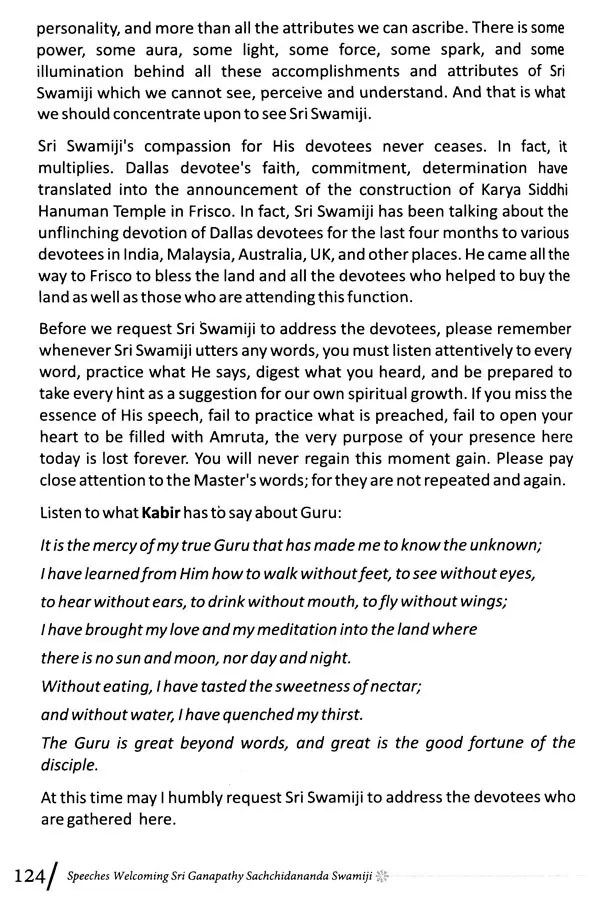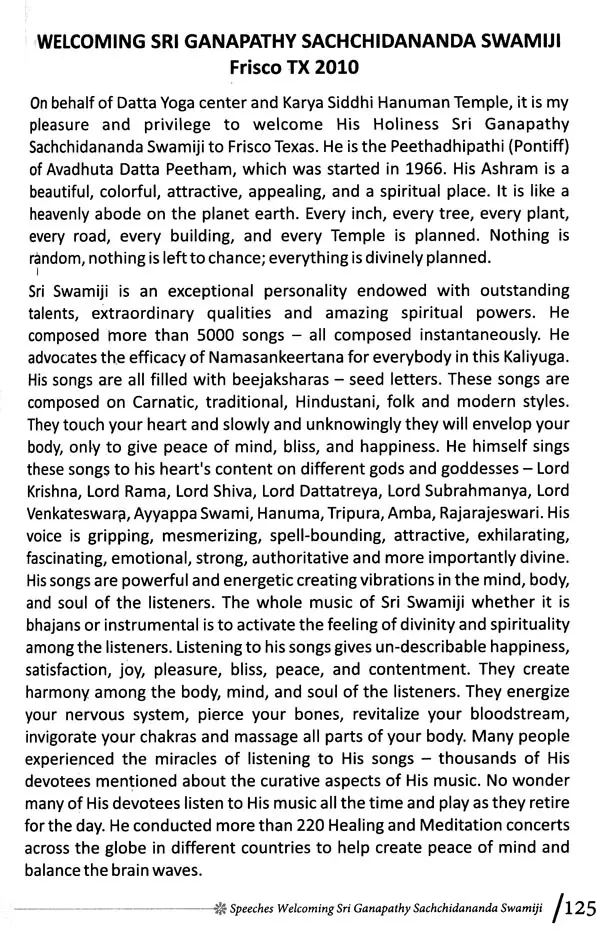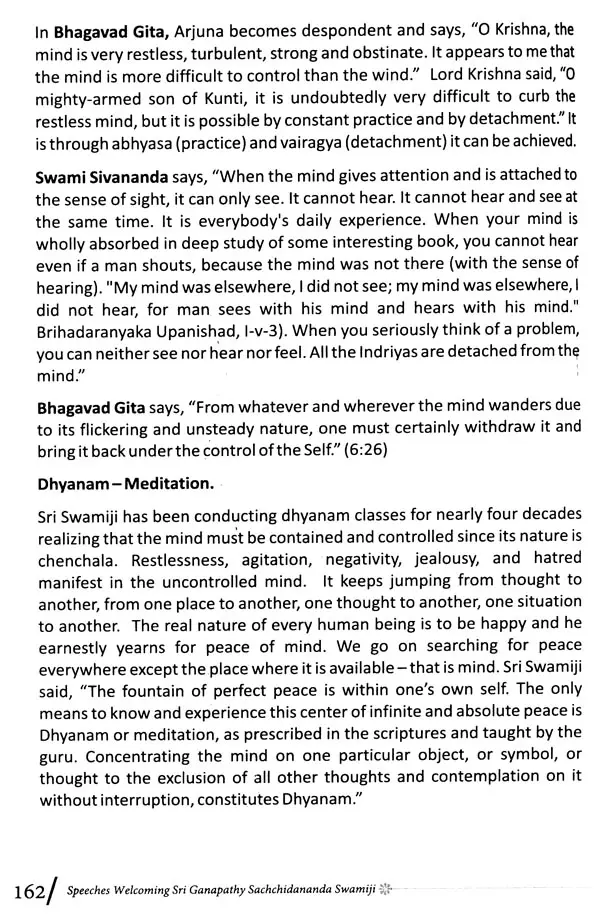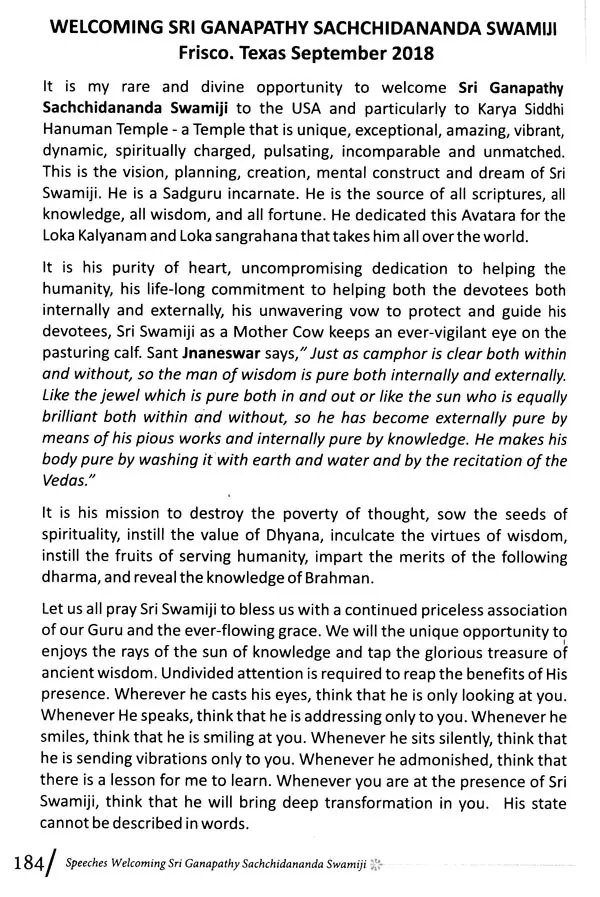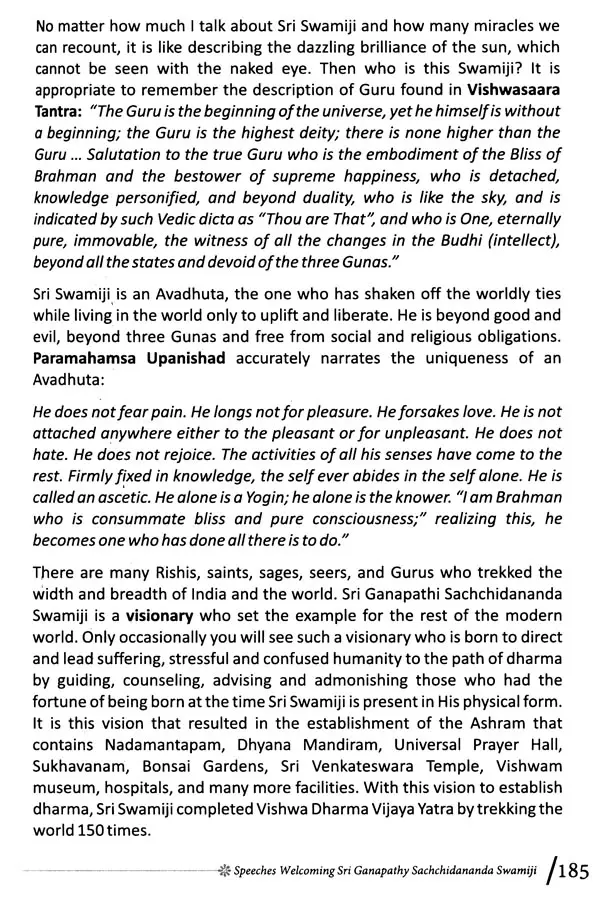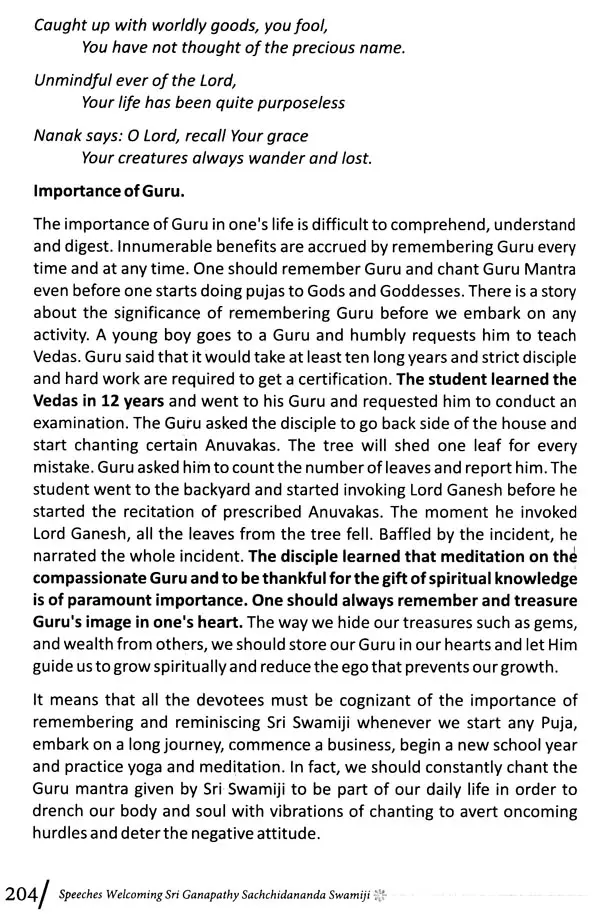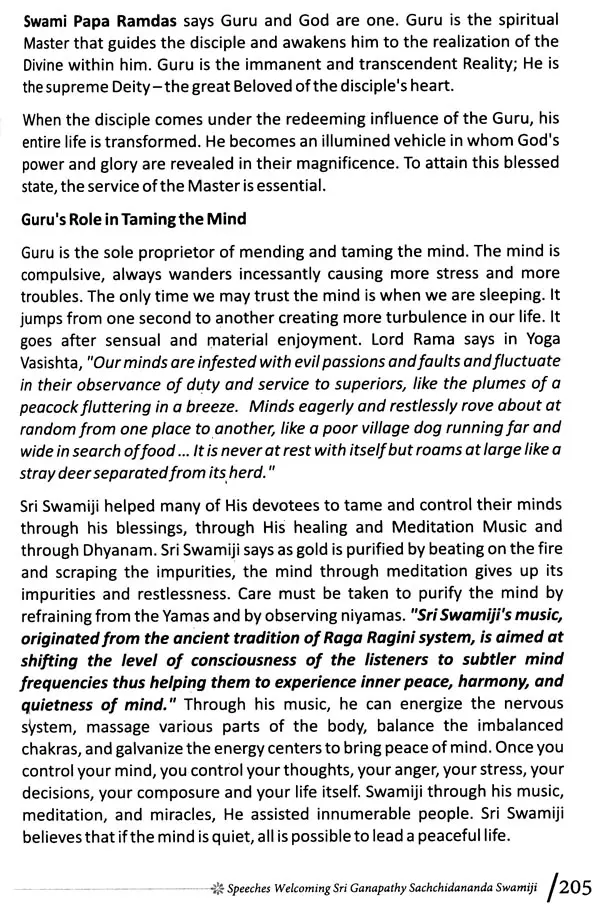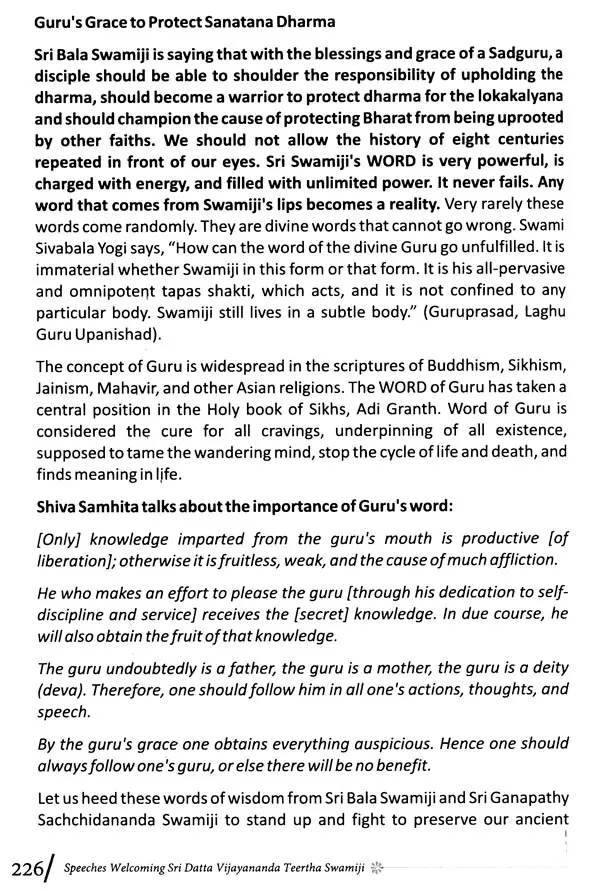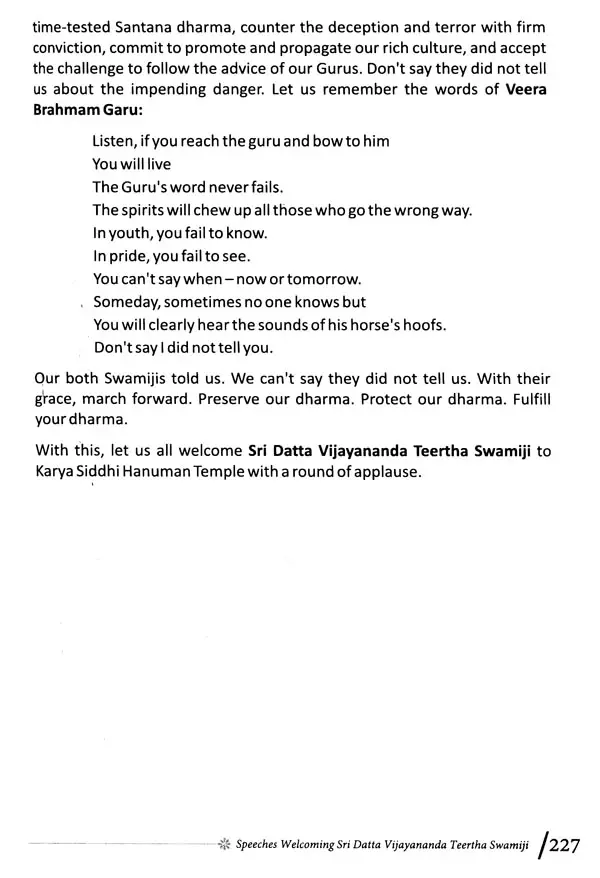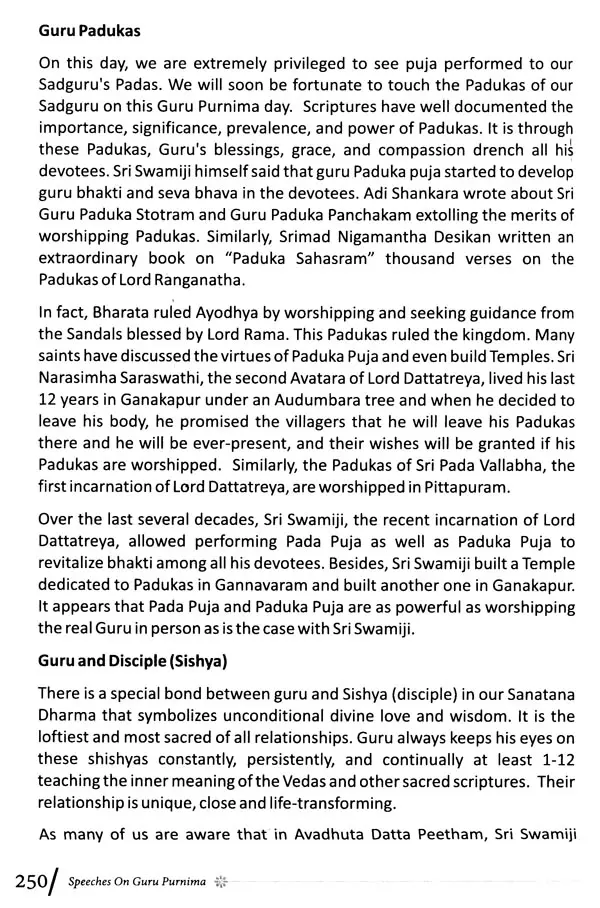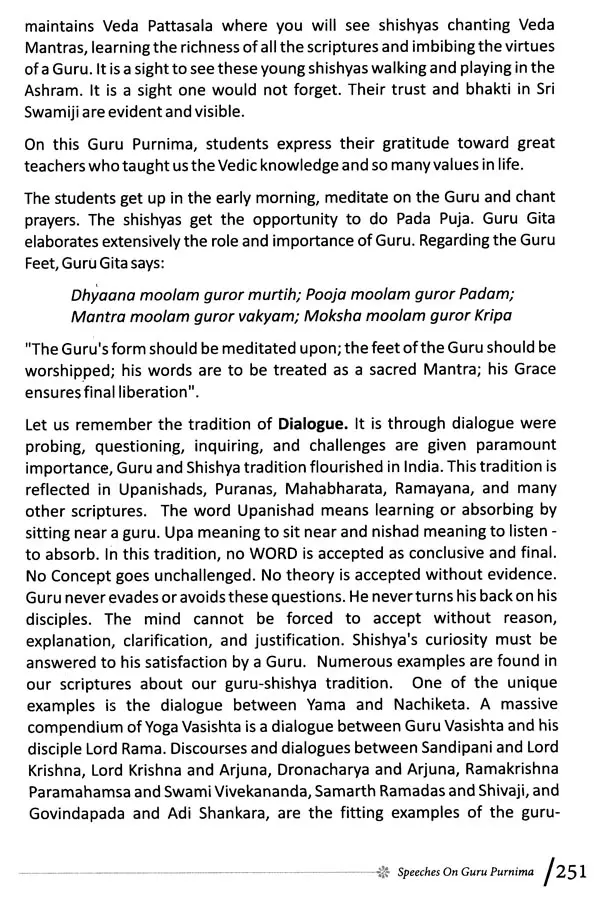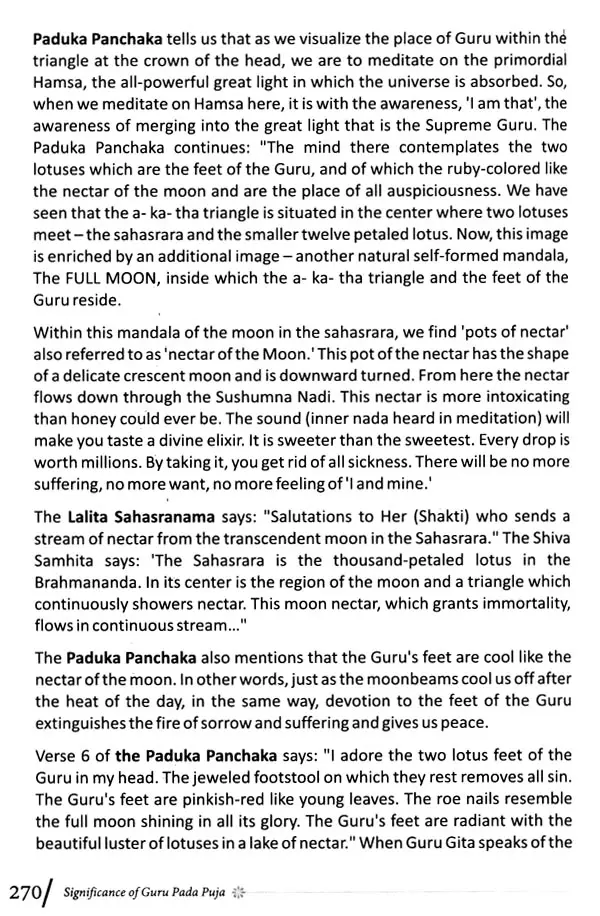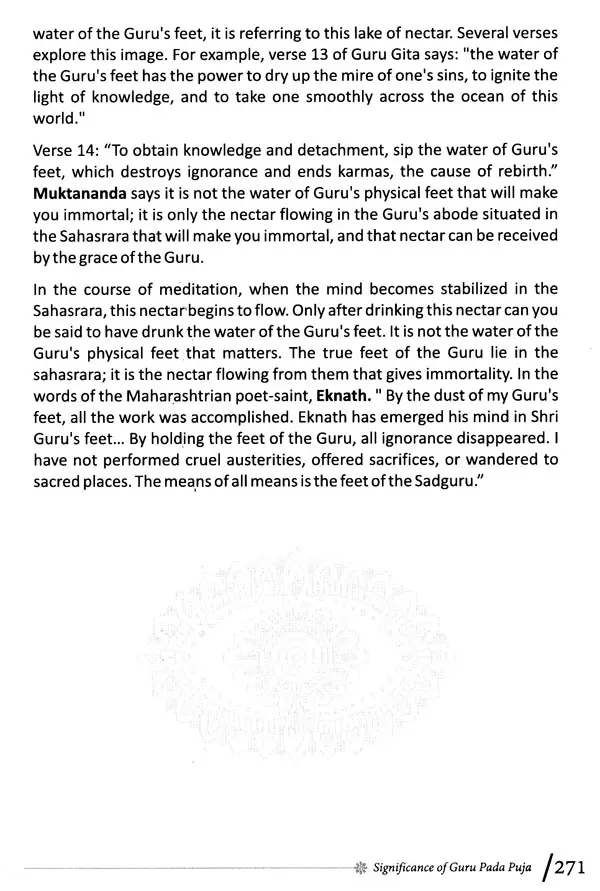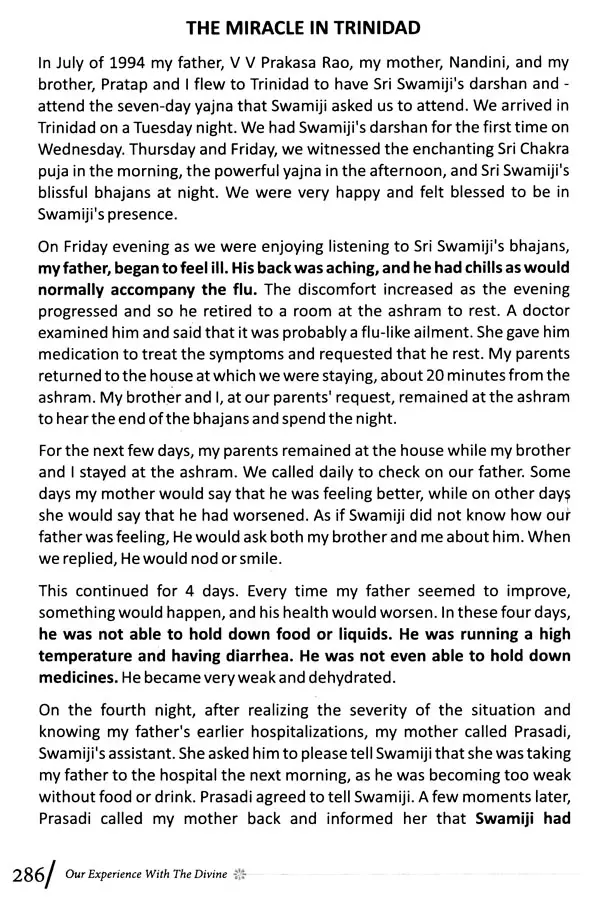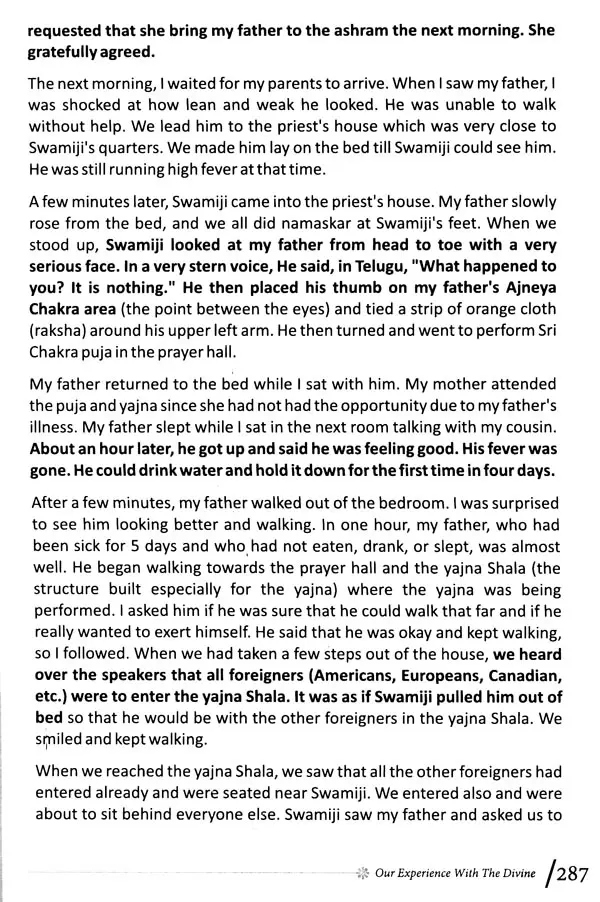 ---
We Also Recommend