Sai Musings (Anecdotes of A Sai Baba Devotee)
$3100

$31.00
Tax included.
Shipping
calculated at checkout.
---
---
Book Specification
Book Description
About the Book
Sai Musings is a collection of anecdotes about the miracles of Shri Shirdi Sai Baba experienced by the author over more than two decades. In a very lucid and simple language, she has described the omnipotence, omniscience and omnipresence of Sai Baba, who has become the driving force in her life. Some stories speak about the miraculous escape from imminent danger in her life, others describe the divine pleasure she experienced by completely surrendering to Him. The fragrance of divinity emanating from the book will have lasting imprints amongst the Sai devotees. This book will also influence many more to come under the umbrella of Shri Shirdi Sai Baba.
About the Author
Kabita Mohanty did her graduation in Economics from BJB College, Bhubaneswar and her Post Graduation in Analytical and Applied Economics from Utkal University, Bhubaneswar. She did her LLB from University Law College, Bhubaneswar. Presently, she is posted as DGM at CERSAI under Ministry of Financial Services, on deputation from UCO Bank, which is her parent organization. Besides being a faculty in the banking sector, she is a mentor and motivator to many people around her.
Kabita Mohanty is a prolific writer and a poet. Sai Musings is the English version of Eka Akinchanara Anubhuti, which was published in Odia in 2018 and appreciated by Sai devotees and readers. She has also authored Sahara Samparka, which is a compilation of Odia poems published in different magazines and newspapers. A book of short stories, Lock Down Story, will be her next book to be published.
Preface
Just a few years ago, I was asking, 'Who is this Baba? Do these miracles really happen to these people?' And when I started following Him, I would frequently ask myself when I would also go through the miracles of Shirdi Sai Baba experienced by other devotees about which I read in different magazines. Without my knowledge, I got attracted to Baba with every passing day. I don't remember when He started occupying the position of the senior most member of our family. Yes, He came, I saw, He conquered.
It's over two decades since I first visited the Sai Temple at Tankapani Road, Bhubaneswar, in 1999. Then I got engrossed in my personal and professional life. For some time, Baba took the backseat. Only His innocent, calm and composed look flashed in my mind and disturbed me time and again. Slowly, He pulled me into His blissful world. Every now and then I experienced some miracle by His divine blessings. It is not I alone, but millions of Sai followers experience such miracles regularly. But for me, it was as if He told me to write down all those miraculous experiences as His messenger. Due to a variety of reasons, I couldn't write about all my blissful experiences until 2011 when I joined as a faculty in the UCO Bank Training College at Bhubaneswar.
Book's Contents and Sample Pages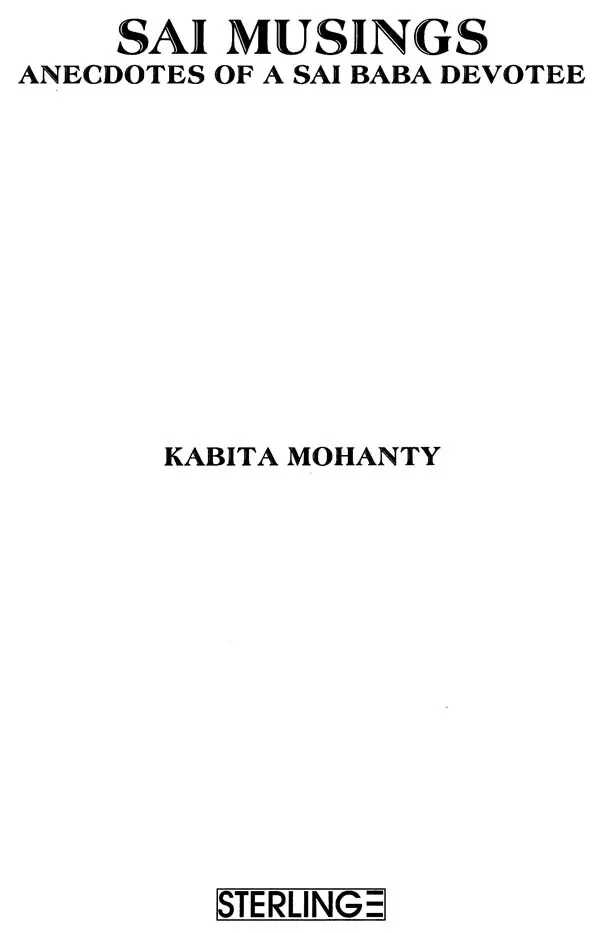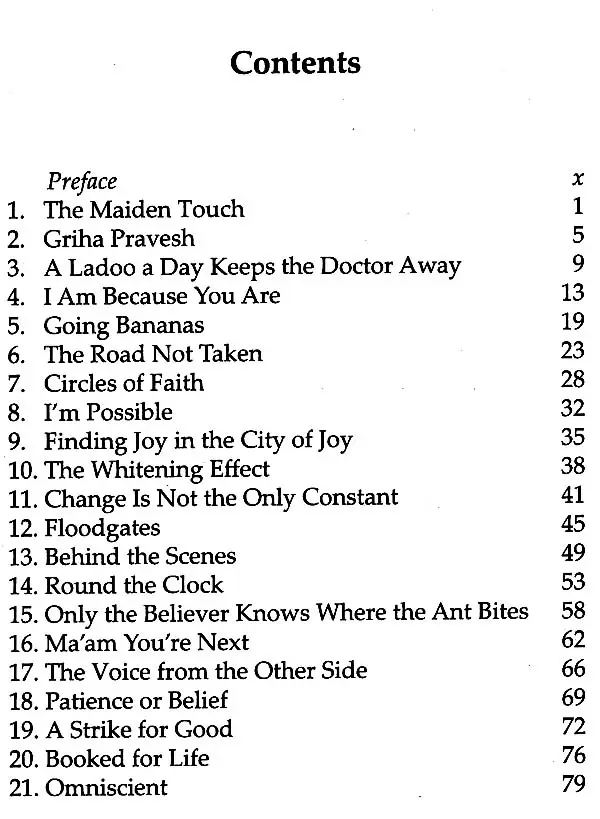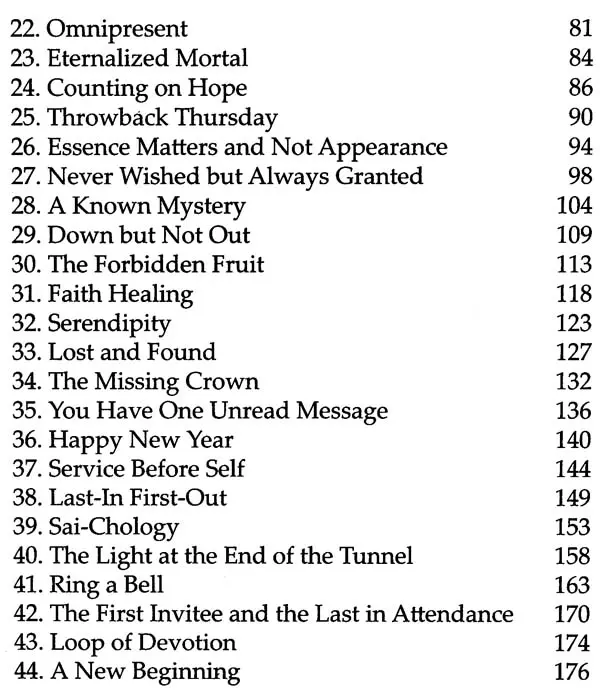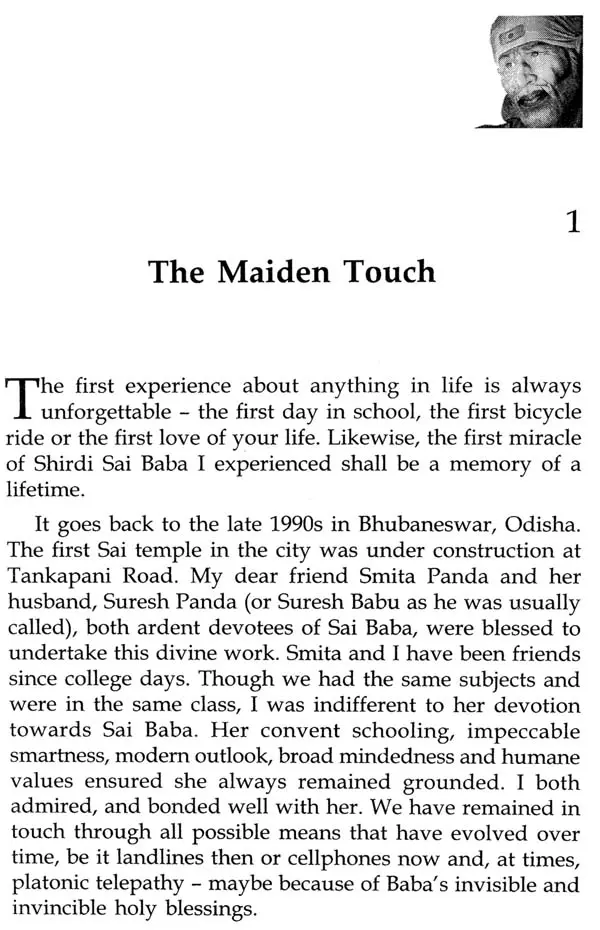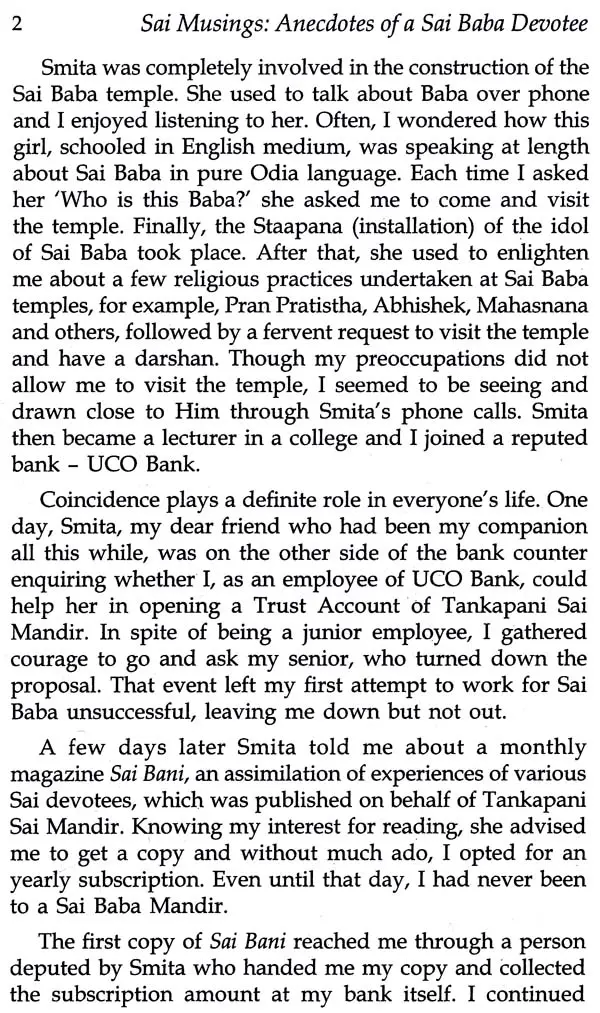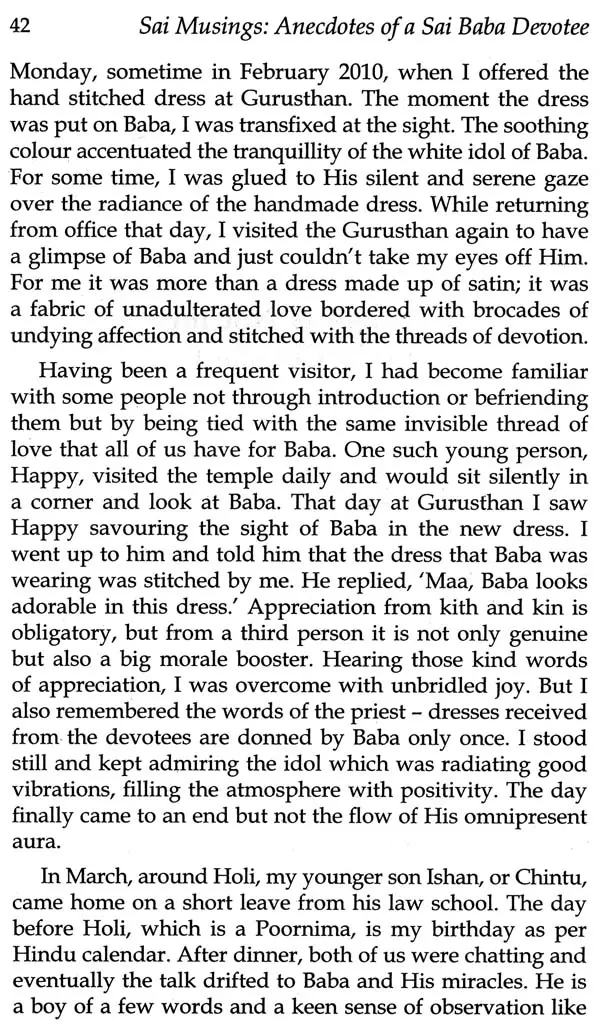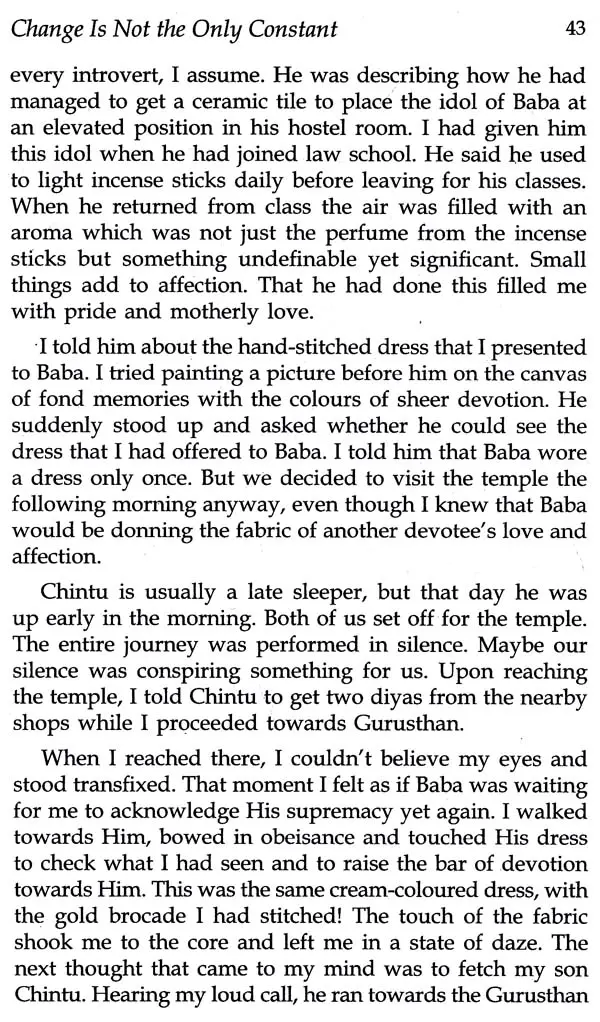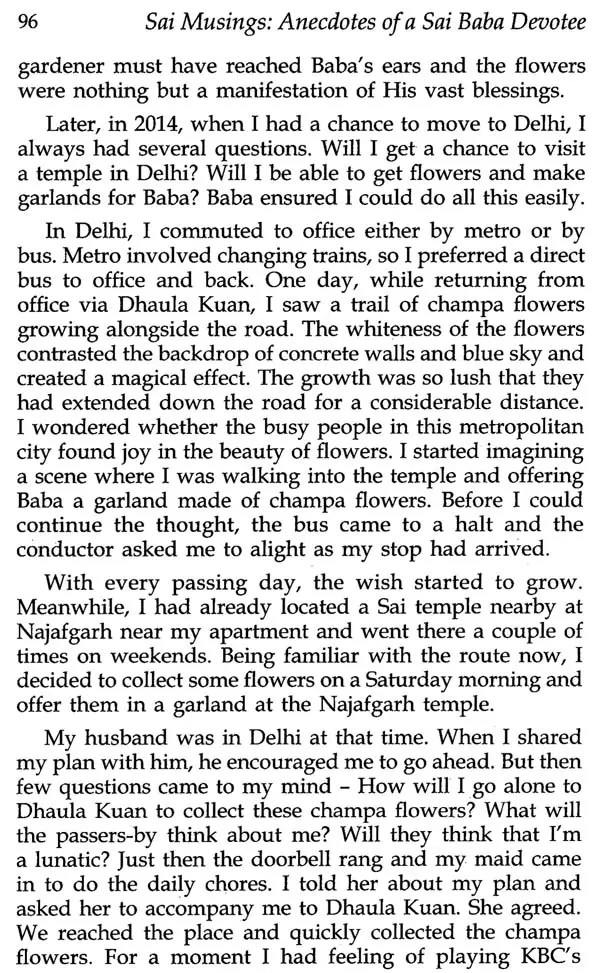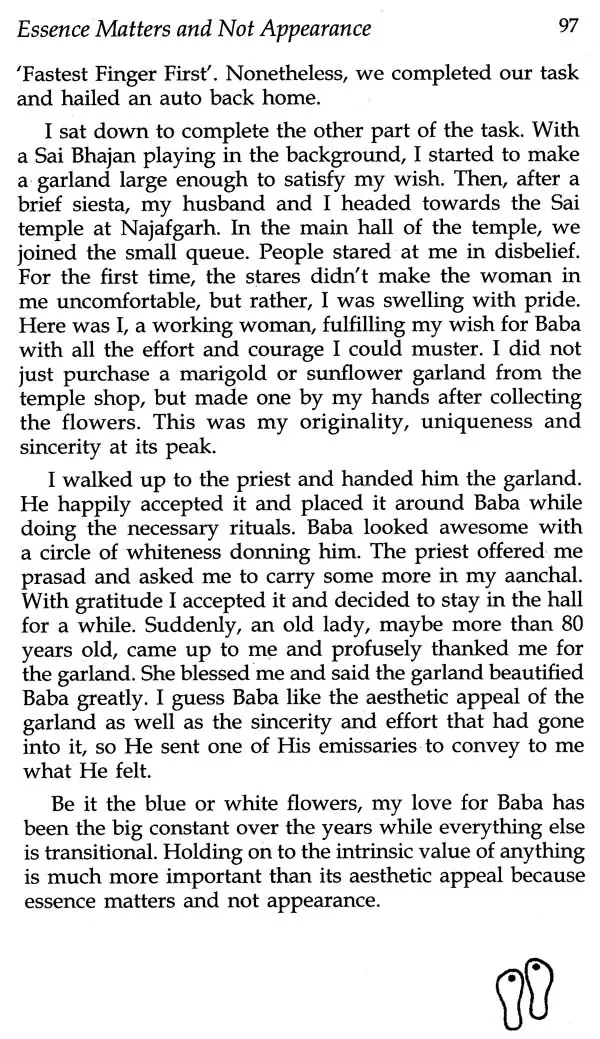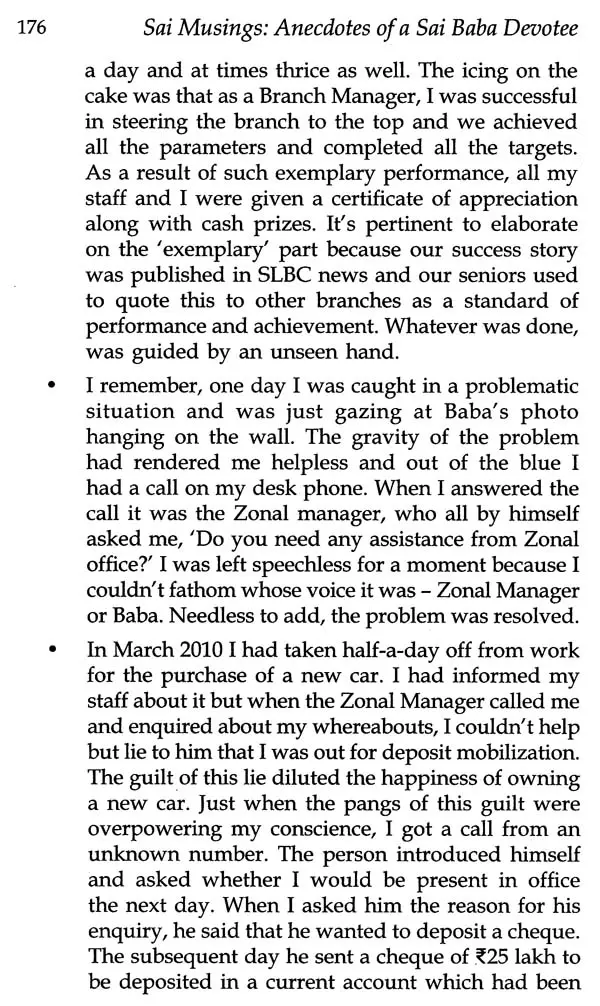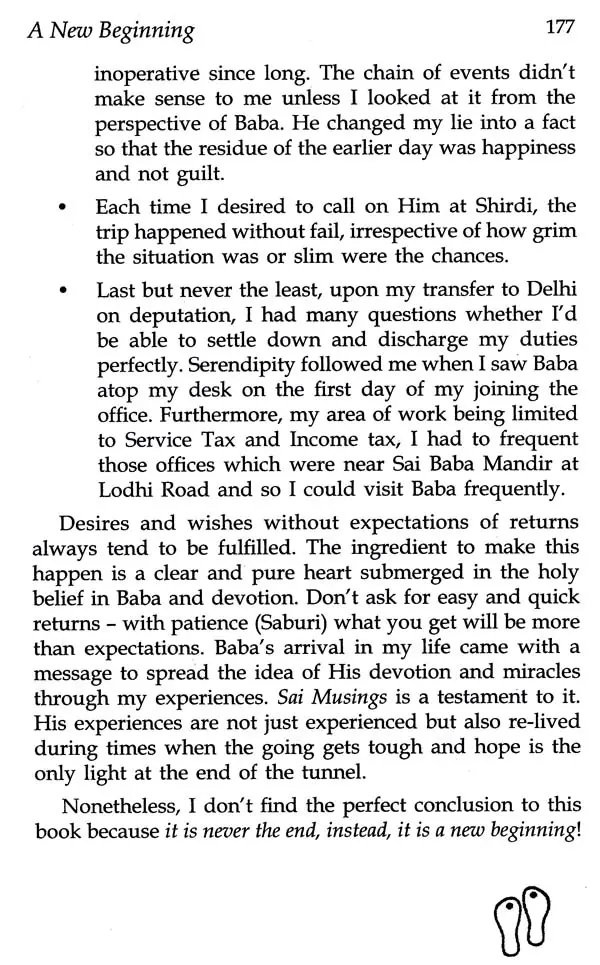 ---
We Also Recommend