Sanskrit Education in Orissa (An Old and Rare Book)
$3400

$34.00
Tax included.
Shipping
calculated at checkout.
---
---
Book Specification
| | |
| --- | --- |
| Item Code: | AZG817 |
| Author: | Gangadhar Panda |
| Publisher: | NAG PUBLISHERS |
| Language: | ENGLISH |
| Edition: | 1995 |
| ISBN: | 8170813042 |
| Pages: | 166 |
| Cover: | HARDCOVER |
| Other Details | 9.00x6.00 inch |
| Weight | 330 gm |
Book Description
About the Book
Righty has it been said that it theme is any comprehensive survey and enfhaustive work on Satukate Studies in India, it is the sport of Sansatt Commission. But every state of this country has its special constitution to the development of Sanskrit language For small state like Orissa, it has the credit of giving birth to many eminent scholars who had expanded the Turizm of Sanskrit Literature.
"Sanskrit Education in Crissa" a munograph by Dr. Gangadhar Panda has filed the gap which was long felt. This book deals with history, locational analysis of Sanskrit institutions, supervison, administration eT3 mination system of Sanskrit Education and creative works done in various fields of Sanskrit Literature in Otissa upto 1991.
Aiming at an analysis of the survey of Sanskrit Education in Orissa, Dr. Panda in this book has tried to explain all possible aspects of the subject with darity of vision.
About the Author
Graduated with honours in Sanskrit from Utkal University, Bhubaneshwar. Passed M.A. in Sanskrit getting rank in the merit list of Vikram Univesity, Ujjain. Completed Acharya in four subjects i.e. Sahitya, Purana, Dharma Shastra and Samkhya Yoga with bright career from Sri Jagannath University, Puri. Awarded Vidyavaridhi (Ph.D) and Vidyavachaspati (D. Litt.)
Other Publications
1. Dramas of Kalidasa (Treatment of Supernatural)
2. Matribhasha Shikshana Paddhati 3. Concept of Indra in Puranas.
Besides, about two dozen of Research Papers have been published in different Research Journals. Participated in National and International Conferences. The author has worked in Sindhia Oriental Research Institute, Vikram University, Ujjain, Kendriya Sanskrit Vidyapeethas under Rashtriya Sanskrit Sansthan. He was the Principal of C.S.N.S. Sanskrit Mahavidyalaya Kanchipuram. At present he is Deputy Educational Adviser (Sanskrit), Department of Education, Ministry of Human Resource Development, Government of India.
Foreword
1. Sanskrit is the matrix of almost all the Indian languages. Our culture and traditional learning are wedded to Sanskrit since this has been their medium of expression. It was once upon a time the principal language of India and even of regions beyond when India's political and cultural sway had been high.
2. Even though the day to day use of Sanskrit has gradually declined over a thousand years for various reasons, the language continues to be living and as shining as ever. Perhaps the language is bound to revive and become popular with more of attention and focus bestowed upon research into various avenues of our store-house of rich knowledge. The computer culture and Sanskrit coordinate well, they say.
3. I am happy to have been called upon to write the foreword for the book titled "Sanskrit Education in Orissa" written by Dr. Gangadhar Panda, presently working as Deputy Education Adviser to Government of India in Sanskrit.
4. The present work presents a detailed analysis of Sanskrit-related institutions, supervision, administration, grants-in-aid and the system of examination within the frame of Sanskrit education in Orissa. In fact, special attention appears to have been bestowed on the contribution of Orissan scholars to the literature of the language. The laudable efforts of the state museum through publication of the descriptive.
Introduction
Sanskrit is the mother of almost all Indian languages. Without the knowledge of Sanskrit, it is difficult to understand the culture and civilisation of India. It was the lingua franca in the Vedic age. But its progress suffered during the British period. The teaching method had also been changed. Previously, it was purely traditional and now it is quite. modern. After Independence, several attempts have been made for the development of Sanskrit Education in India. The Government of India established the Sanskrit Commission under the Chairmanship of Dr. Suniti Kumar Chatterjee and its report was submitted in 1956-57.
From the very beginning, the Commission felt that the terms of reference, which specially mentioned only two items, namely (1) Sanskrit Education in the Universities and Non-University Institutions and (ii) Traditional System of Sanskrit Education, were somewhat narrow and unless these terms of reference were understood in the widest possible sense and certain other matters connected with the problem. of Sanskrit Education and Research were properly examined, the deliberations of the Commission would not be really complete. It was, for instance, necessary to inquire into the question of Sanskrit studies in Secondary Schools which were primarily the feeders of the Universities. The extent and standard of Sanskrit studies in the Universities were dependent upon the nature of those studies in Secondary schools. No subject of study could be pursued in a School or a College without reference to what the student of the subject would or could do after the completion of this education. The avenues open for a branch of study or the roles persons brought up in a particular discipline can play as educated citizens have a direct relation to the strength and continuance of that branch of study. The policy in respect of Sanskrit as, indeed, in respect of all education, must be correlated to the needs and aspirations of the members of the body politic.
**Contents and Sample Pages**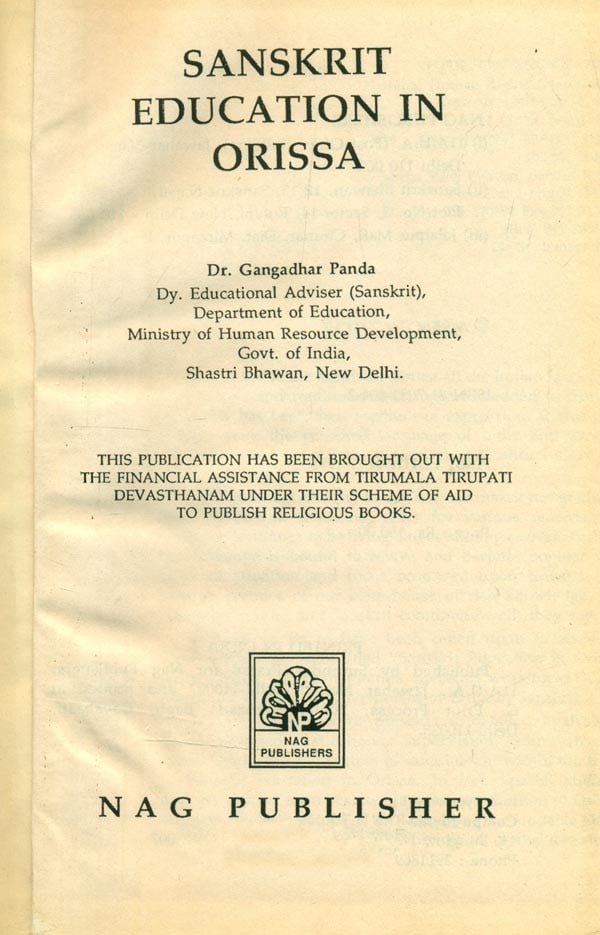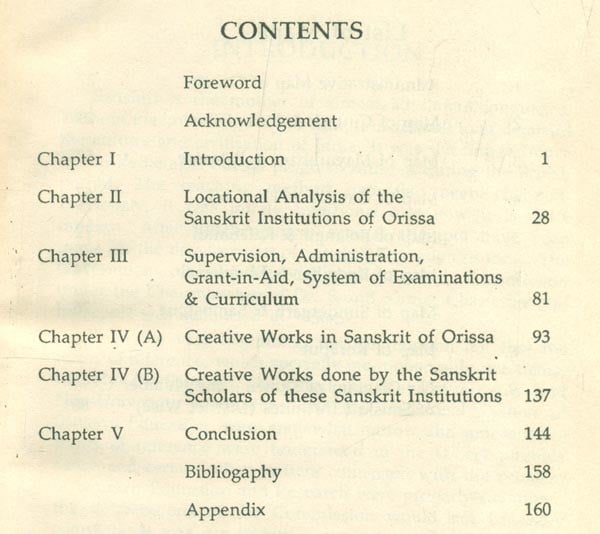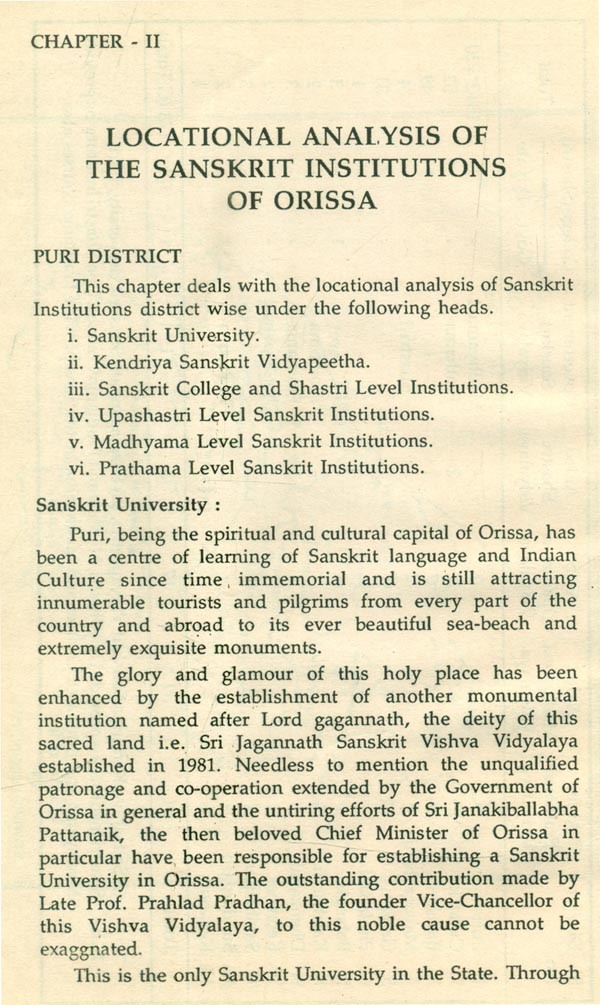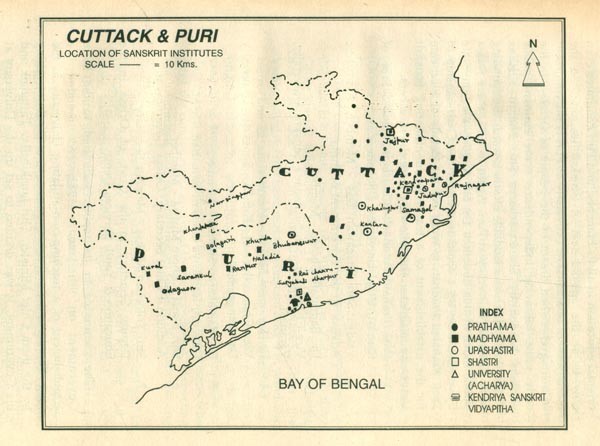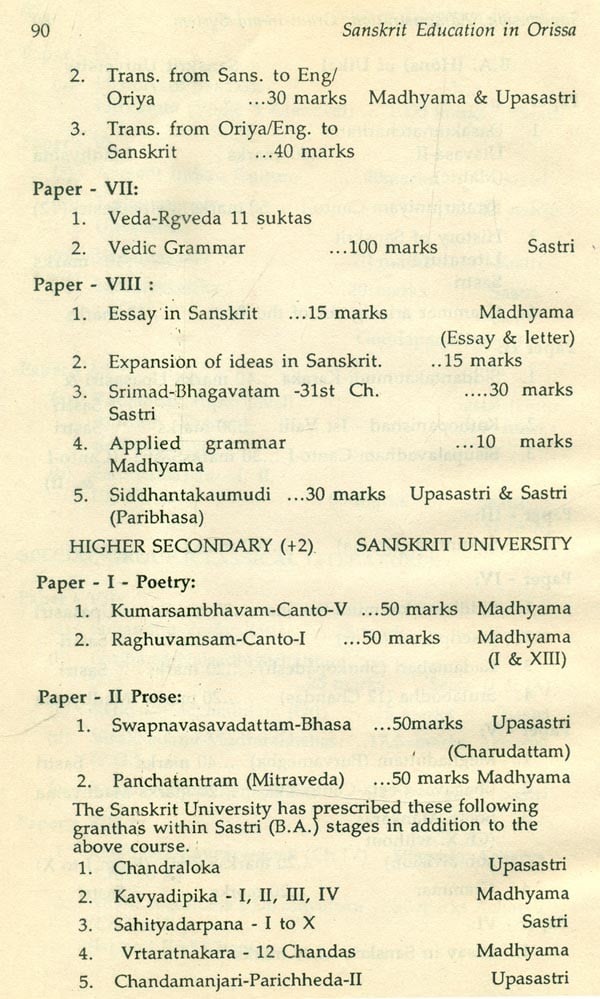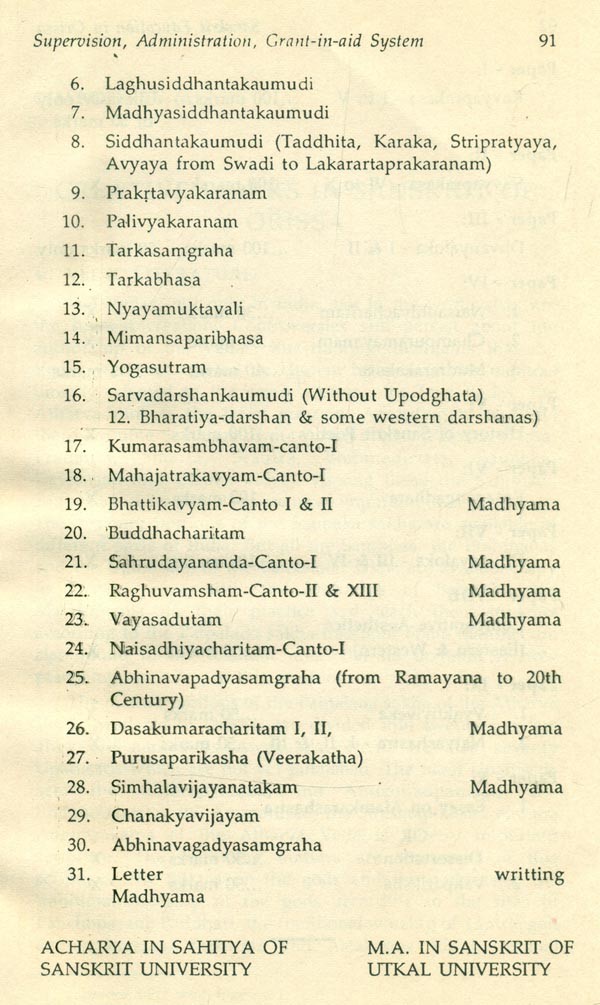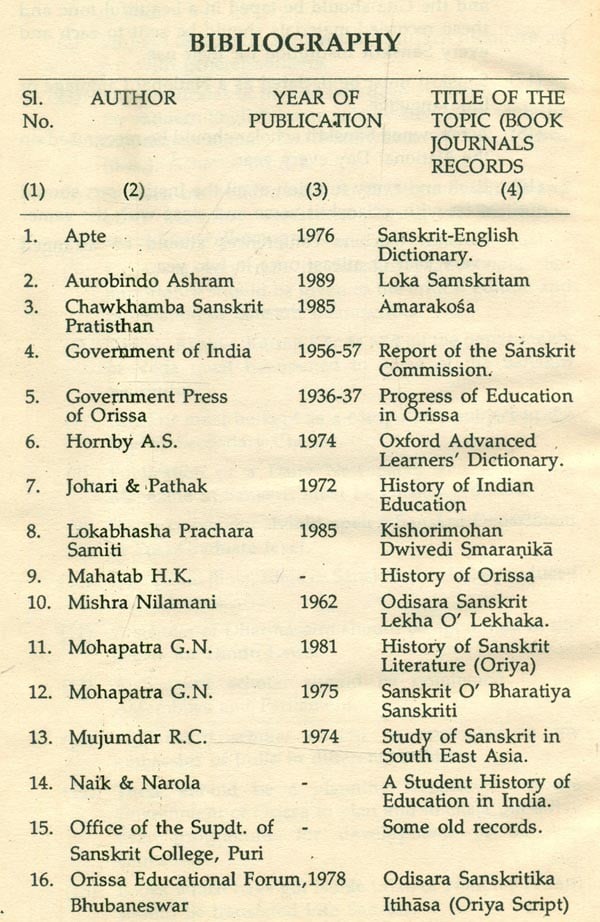 ---
We Also Recommend