Saral Panchatantra (Part-1)
$2400

$24.00
Tax included.
Shipping
calculated at checkout.
---
---
Book Specification
Book Description
About The Book
Panchatantra occupies pride of place in the children's literature across the globe. Originally compiled in Sanskrit more than two millenniums ago, these inter-related fables teach the basic nuances of politics and governance. These tales with animal characters were written by Pt. Vishnu Sharma to give basic lessons of statecraft to princes. These interesting tales are full of wisdom and have been translated in all major languages of the world.
Preface
Pandit Vishnu Sharma's Panchtantra holds a unique and utmost position in the entire children's literature produced till now in India and in rest of the world Twenty-five select stories from this great treatise of ethics and storytelling are being presented in this book. All the stories are packed with wisdom and also offer entertainment in finest taste. This is the first edition of the book. We hope that this edition will be enjoyed by our young readers.
Panchtantra is respected as a treatise of moral wealth not only in India but also around the world. It has been translated in French, German, Italian, English, Hindi, Urdu, Persian, and other languages, and all these versions are quite popular.
The tales of Panchtantra are based on Brihat Katha written by Gunadhya. Vishnu Sharma drew his tales of morality and wisdom from the narratives in its texts. Gunadhya is considered to belong to the period of circa first century of Christian Era.
Panchtantra opens with the story of a King called Amarshakti who ruled the city of Mahilaropya in the southern lands. The king had three sons- Bahushakti, Ugrashakti and Ananyashakti; but they were utterly foolish, discourteous and uneducated.
At the behest of his learned minister Sumati, the king sent the princes to Pandit Vishnu Sharma. Pandit Vishnu Sharma prepared this work having interesting tales of birds and animals in five chapters to educate the princes in such a way that could develop a taste for reading.
The psychologists from around the world have indicated that children possess a natural affinity for animals and grasp best from stories about them. An Indian scholar understood this so very well that the work he produced is considered unique and outstanding. This book is a compilation of select stories from Panchatantra in simple English.
**Contents and Sample Pages**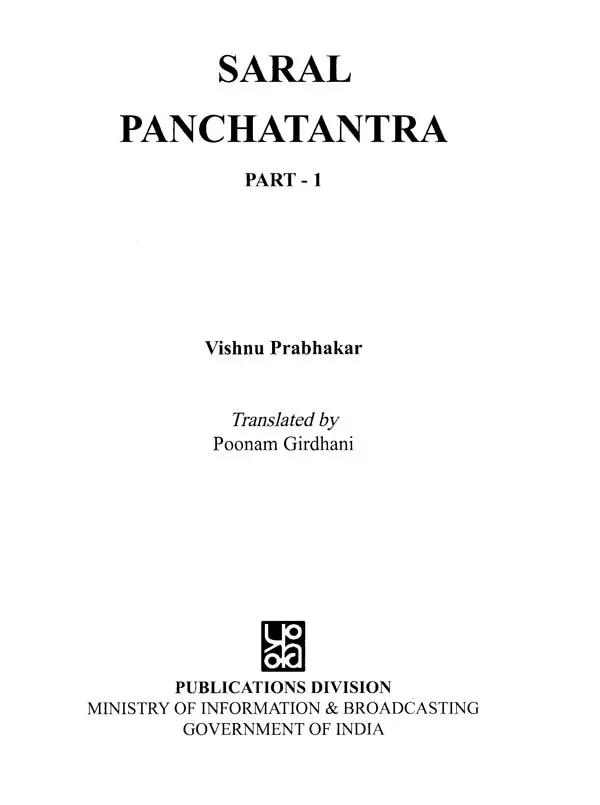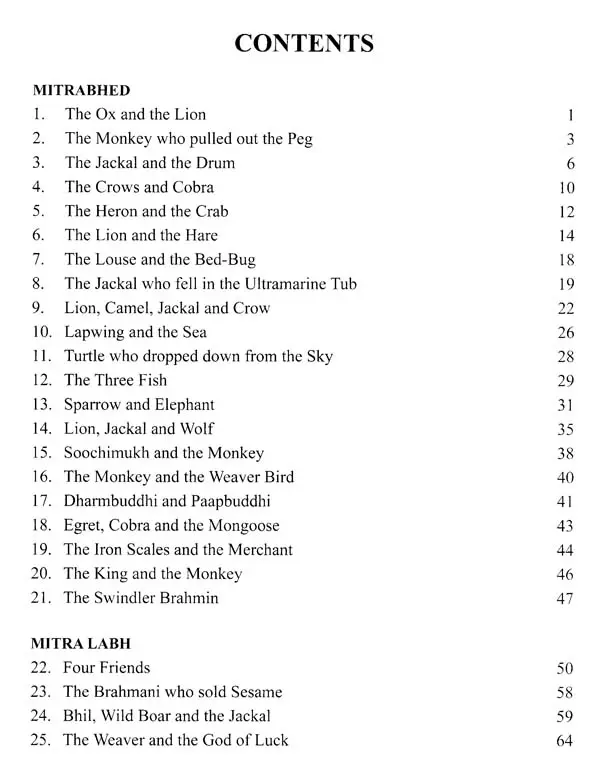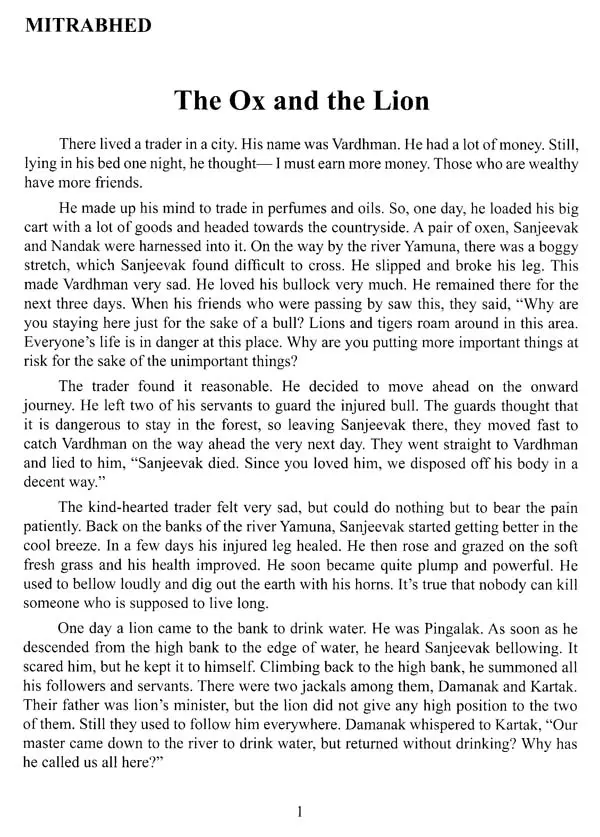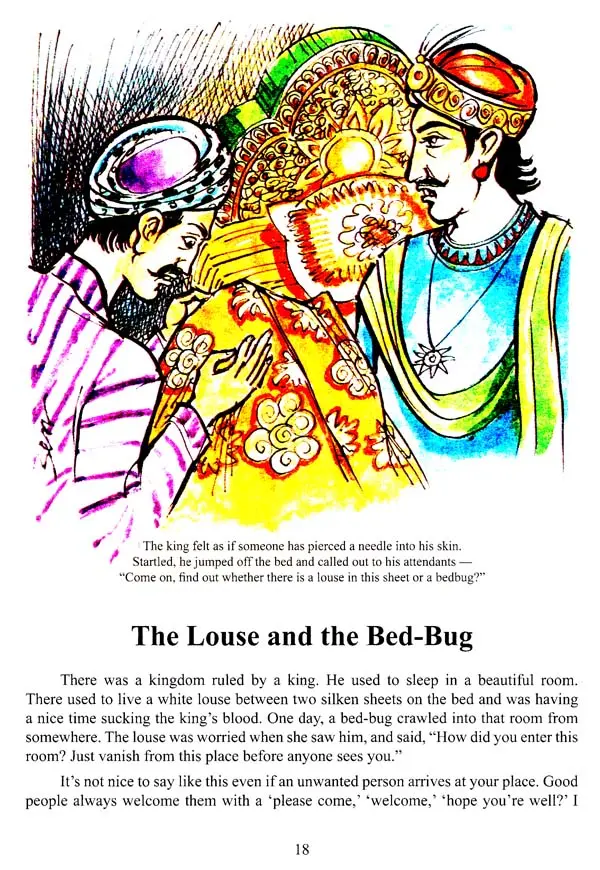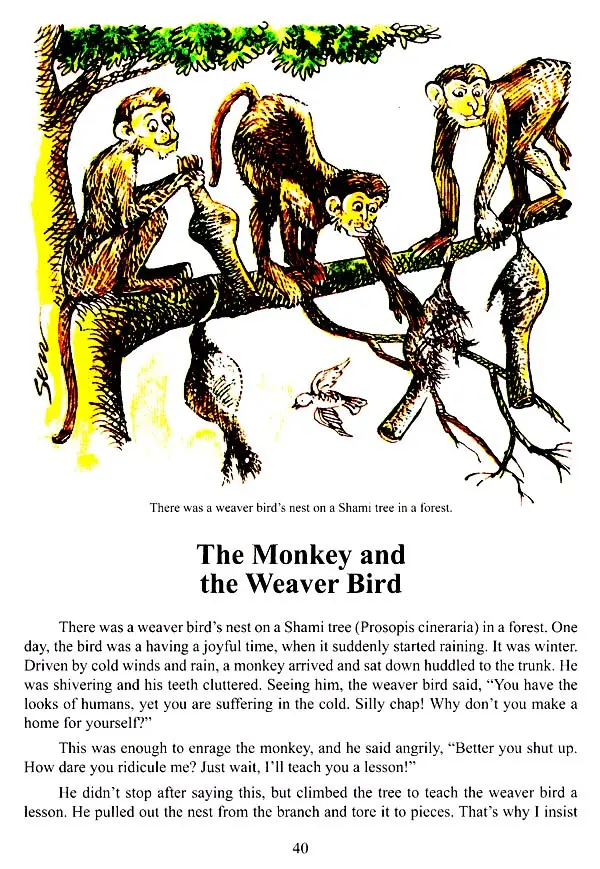 ---
We Also Recommend