Sarangapani
$2300

$23.00
Tax included.
Shipping
calculated at checkout.
---
---
Book Specification
Book Description
PREFACE
I am very happy and fortunate enough to be entrusted with the work of preparing a monograph in English on SARANGAPANI under 'Dravidian Culture Series' by Dravidian University especially by the former Vice-Chancellor Prof.R.Srihari.
I have already published a book on 'sarangapani padasahityam' in Telugu 1980 at the request of Prof. P.V.Arunachalam, the then Professor of Mathematics, S.V.University, Tirupati who was a First Vice Chancellor of Dravidian University.
Though, I have my book in Telugu on hand, my present work is not a translation. I tried to bring out the same as an original work in English keeping in view with the aims of Dravidian University in order to reflect the cultural aspects of the region of Chittoor district in particular, and Rayalasima in general in my book sdrangapani highlighting our cultural heritage.
This monograph contains five chapters: The first chapter is an introductory part which deals with the origin and development of padakavita, definitions. of pada, vaggéeyakara and padakavita in Telugu. The second chapter deals With the life history of Sarangapani in which the patronage, date, place and scholarship: of sdrangapani are dealt with. Here I have taken an opportunity to reaffirm and establish the age of sarangapani as 1680-1750. Unfortunately Dr.G. Chalapathi in haste arrived at the date of sarangapani as the first half of 19° century by a mere single inscription without going into many 'more evidences given by me earlier. Four types of padas of sarangapani are also explained. The third chapter gives an account of srngadra, bhakti, niti and vairagya in the padas.of sdrangapani with all explanations. The fourth chapter deals with the excellence of poetry of sarangapani, including the language and comtemporary life. The Last and fifth Chapter deals with the contribution of sarangapant.
I hope and wish that this monograph of mine in English would be received by common readers as well by researchers, evincing interest for further research in the field.
My earnest thanks are due to Prof.Ravva Srihari, former Vice-chancellor, Dravidian University, for having asked me to write this monograph.
It is also my present duty to thank Prof. Cuddapah Ramanaiah, Vice-Chancellor, Dravidian University, for the keen interest he has taken to publish this monograph on sdarangapani in English of mine after a long time, nearly six years later.
I must also congratulate scholars who have taken as their personal work to mark the work diacritically with utmost interest and also thank publication department, 'prasaranga' of the University.
I am really happy to see my book in this form in print as my acadamic efforts are fulfilled.
Foreward
That the foundations of Indian culture were deeply embedded in Dravidian culture is now an incontrovertible fact. Dravidian culture is one of the most ancient cultures of the world. Those cultures, slightly contemporaneous to one another, slowly started fading out. However, the primordial Dravidian culture continues to thrive without losing its quintessence despite the apparent changes in systems of dress and address.
Dravidian University was established in 1997 to mirror the real and rich picture of Dravidian culture not only in its linguistic, literary, cultural and philosophical facets but in science and technological angles also.
The main objectives of Dravidian University are to augment the common weal and social well being of the communities of marginal languages and to build bridges among the Southern states. While working on each language separately in varied areas, it aims at a synthesis and a discovery of the common heritage through Comparative Studies.
Prasardnga (Publications wing) and Anusrjana (Translation Bureau) are the two most significant wings of the University from out of its several on going progressive activities.
It is the aim and motto of Dravidian University not only the study but also to bring out books and monographs under Dravidian Culture Series' on South Indian Languages, Literature and Culture which reflect our cultural heritage. so far a number of books and monographs are published on various sujbects through 'Prasaranga'. The publication of this monograph with serve as a part of Dravidian University responsibilities in its humble way. Ofcourse the University has undertaken to publish monographs in English on South Indian Language studies so as to enable to understand easily by reading them.
At present as a part of the aim of the University, a monograph on sarangapani in English has come forword by Prof. S. Gangappa. | thank Prof. Gangappa who is well known as an eminent writer and author of about 80 books both in Telugu and English which cover both creative and critical works with an aim of research to his credit including with a special feature of research of Padakavitha in Telugu starting with Annamacharya.
I hope and wish that the present work of Prof. Gangappa viz. sdrangapani - a monograph in English will serve 'as a learned work in the field of Telugu Padasahityam in General and richness of devotion to God and Poetic excellence of literature of sdrangapdni and finally prove sdrangapani a 'Praja Kavi' - poet of the people of that age.
**Contents and Sample Pages**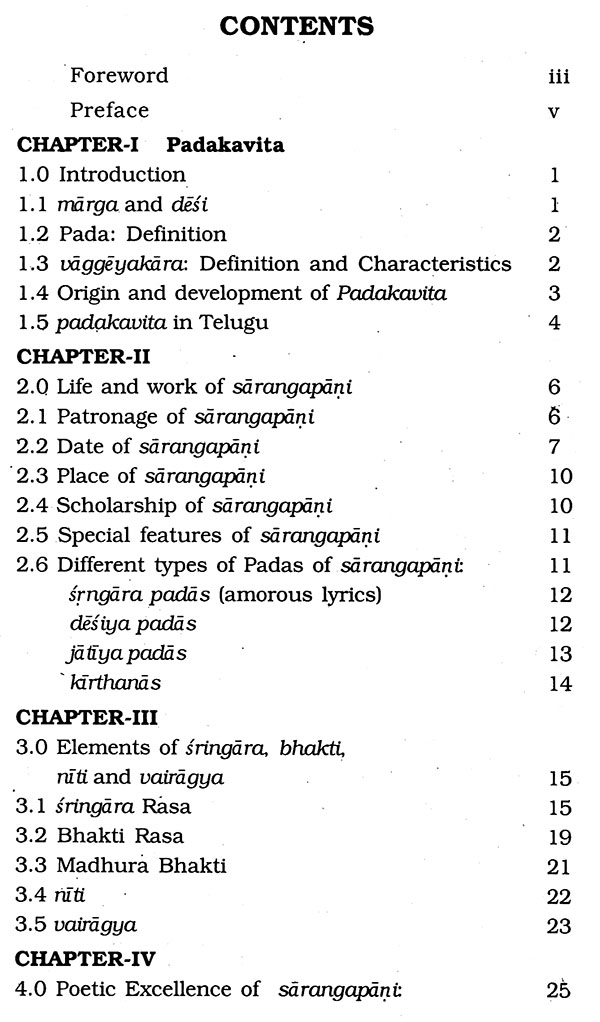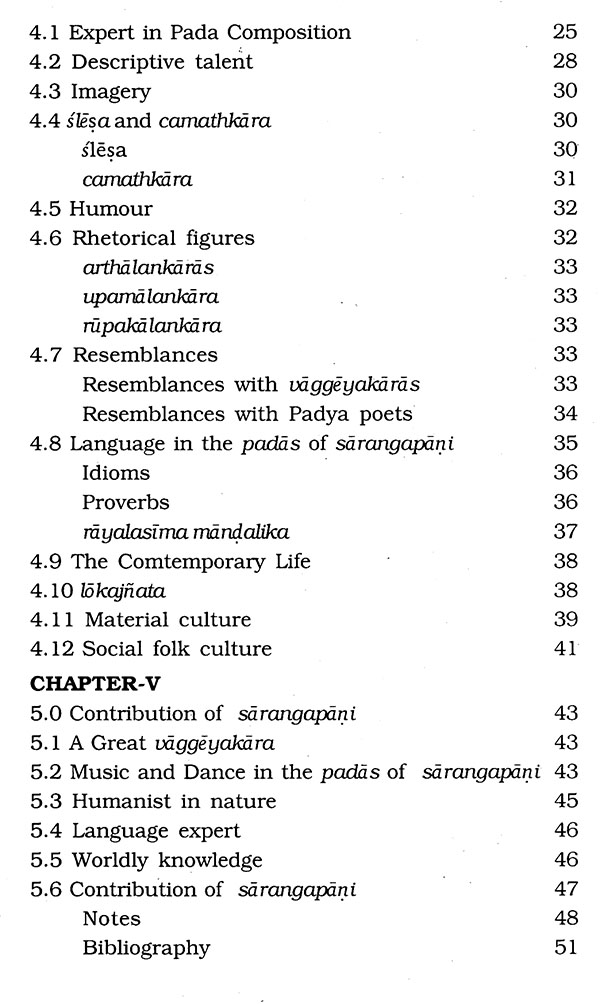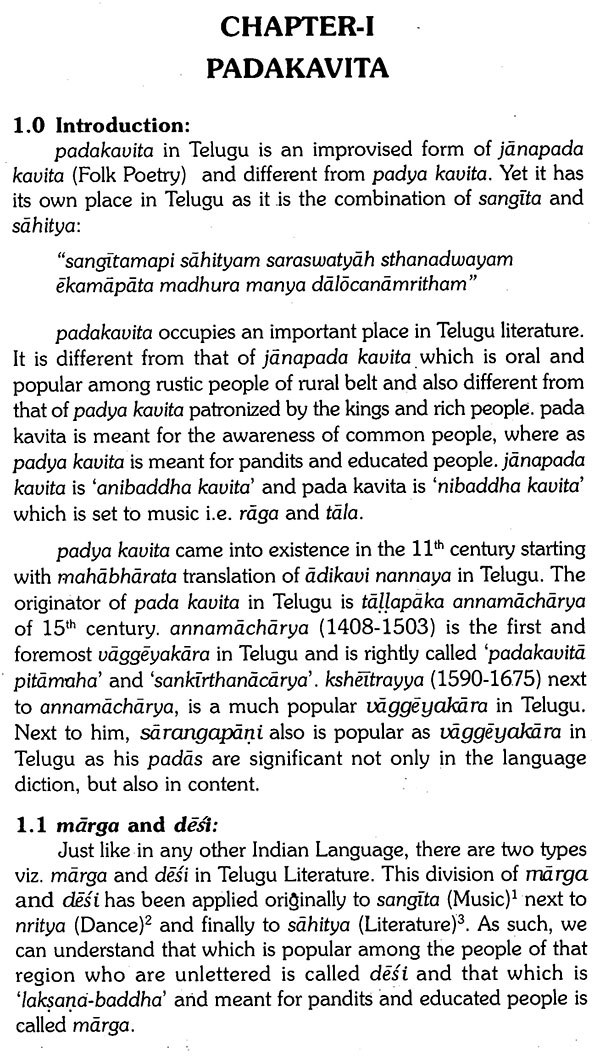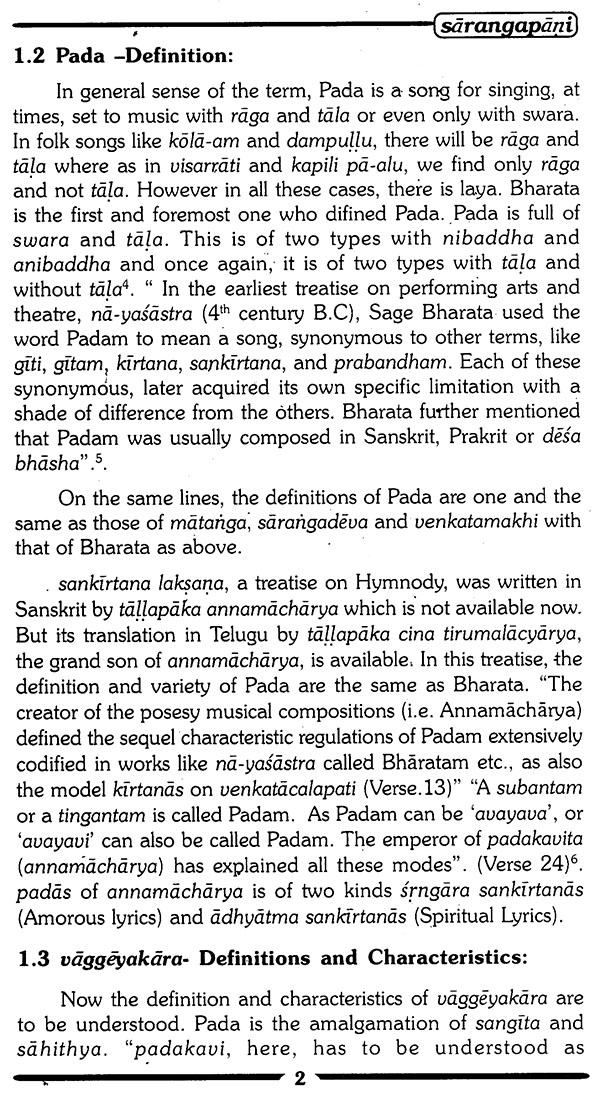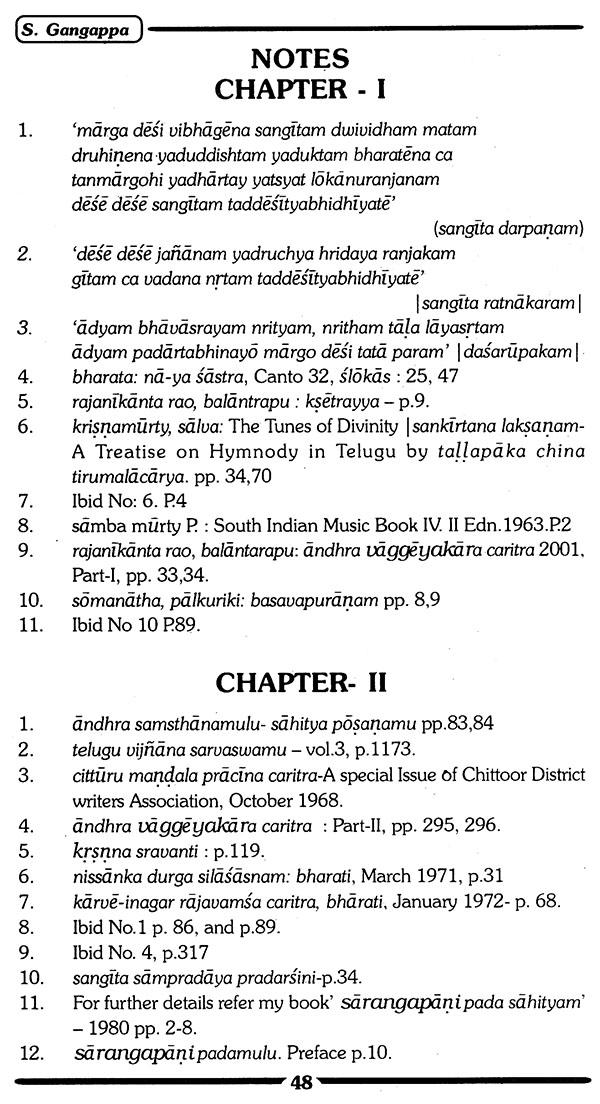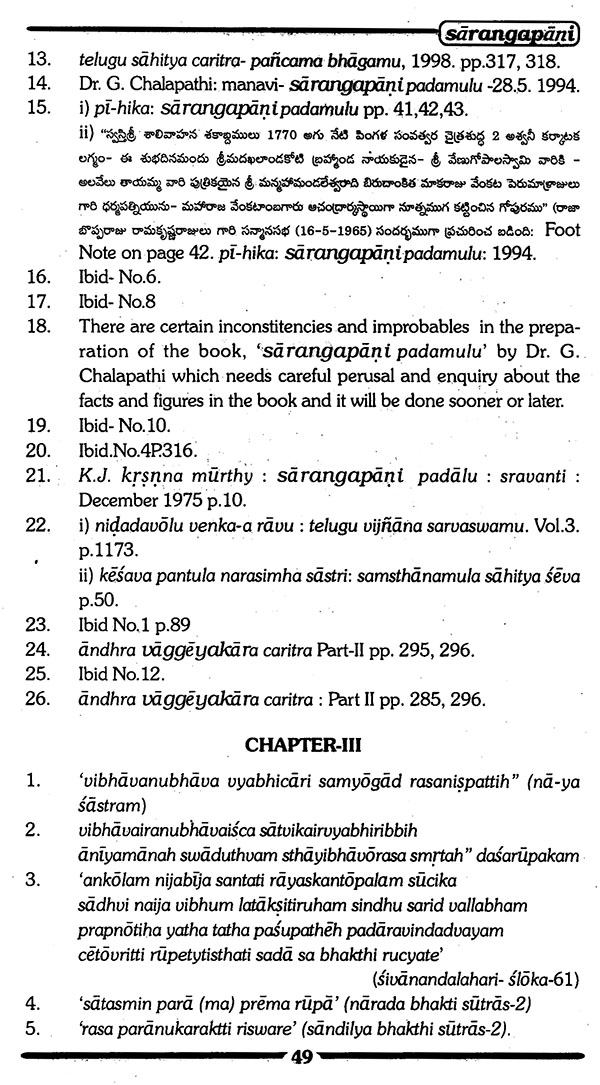 ---
We Also Recommend