सारावली- Saravali of Kalyana Verma (Set of Two Volumes)
$5400

$54.00
Tax included.
Shipping
calculated at checkout.
---
---
Book Specification
| | |
| --- | --- |
| Item Code: | UAK529 |
| Author: | R. Santhanam |
| Publisher: | Ranjan Publications |
| Language: | Sanskrit and English With Transliteration |
| Edition: | 2022 |
| ISBN: | 8188230456 |
| Pages: | 848 |
| Cover: | PAPERBACK |
| Other Details | 8.50 X 5.50 inch |
| Weight | 940 gm |
Book Description
About The Book
A shining but never setting star in the astral skies-originally enunciated by the king-astrologer, Kalyana Varma. Even though a king by birth, he felt the utmost need to become familiar with the fascination of unfolding stellar secrets The result: SARAVALI.
This voluminous work is divided into 55 chapters, each devoting to various delicate aspects of Astrology. Every requirement of the student is bome in mind by the author and the text thus, among other things, deals with effects of planetary states at birth, mutual significators, various developments of embryo in the womb of the mother, birth of twins etc., dispositions of planets to cause and counter-act evils, a number of Raja Yogas bestowing high status, combinations lowering a native, female horoscopy, planetary conjuctions, effects of a planet remaining in various signs aspected by another planet, effects of various houses in aspect to the planets, planetary periods, roles of decanates etc.
Kalyana Varma filled his work with the essence of the teachings of various and ancient masters. His greatness is proved by the fact that Bhattotpala (the illustrious commentator of illustrious Varaha Mikira) Vaidyanatha of Jataka Parijata. Mantreswara of Phala Deepika and others acknowledged their reliance on SARAVALI.
Preface
Presented herewith is the second part of SARAVALI with Kalyana Varma's original slokas in Devanagari and my English translation with notes etc.
Chapters 27 to 29 deal with effects of Jupiter, Venus and Saturn in various signs and of various aspects thereto. Discussed in ch. 30 are results of the planets from the Sun to Saturn placed in the 12 houses individually. Planetary conjunctions in angles have specific say on the horoscope as shown in ch. 31 while ch. 32 is specially devoted to en lighten the reader about the 9th house. In the said chapter 32. Jupiter is given special importance as he is the chief indicator of fortunes. Further, conjunction of planets in groups of 2, 3 and 4 are skilfully narrated under the Ninth House. The tenth house has been fully depicted in ch. 33 while ch. 34 deals with other houses. In the said ch. 34, the 8th house has been excluded as ch. 40 and ch. 47 are devoted in the context of longevity and death. A number of slokas can be found in the voluminous ch. 35 and combinations to mar Rajayogas are listed in ch. 39. Planets enjoy certain number of rays at birth due to their positions etc... and the total contribution of rays is a yardstick to many events as could be seen in ch. 36. Pancha Maha Purusha Yogas find place in ch. 37 while ch. 38 specially deals with the three gunas, 5 tatwas and 3 temperaments. Dasa calculations, effects of periods etc., are accommodated in chapters from 41 to 44. Results of planetary dignitaries like exaltation, debilitation, own house etc., are arranged in ch. 45. Interesting information is added about female horoscopy in ch. 46. This part of the text is beautified by very useful information concerning lost horoscopy describing qualities etc. of ascending sign, Navamsa, Hora, decanate etc. In a way it can be said that these rules are rarely found in other texts. Ashtaka Varga and Manifold Births conclude the text.
**Contents and Sample Pages**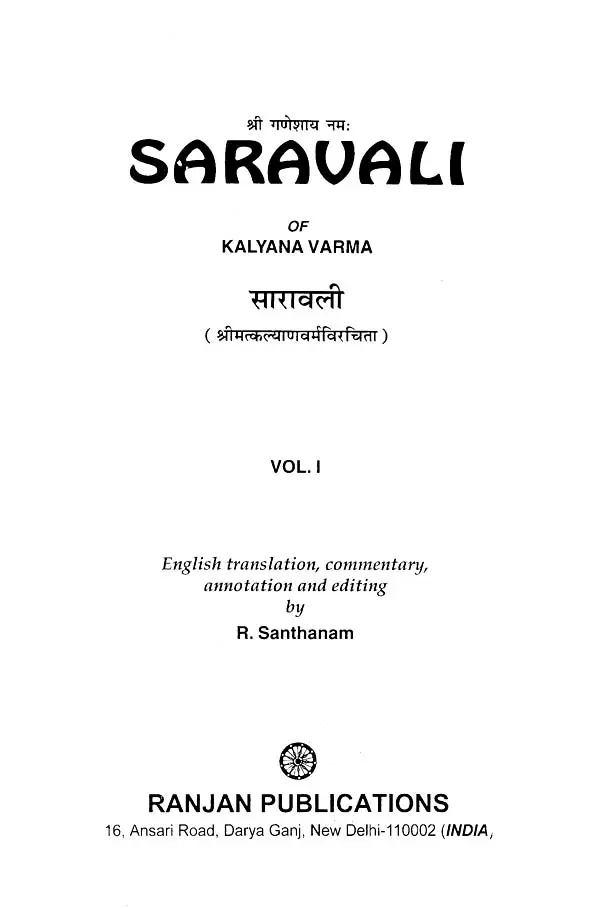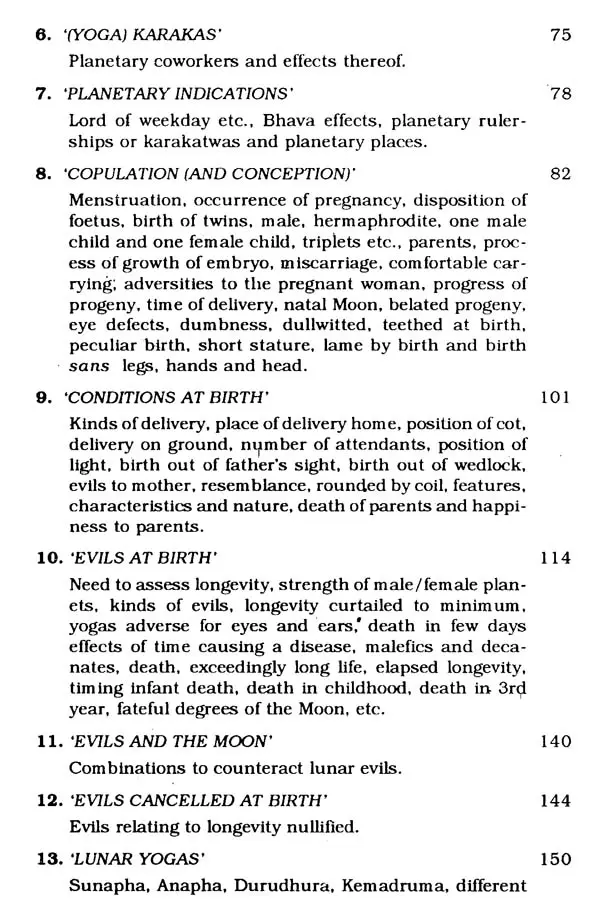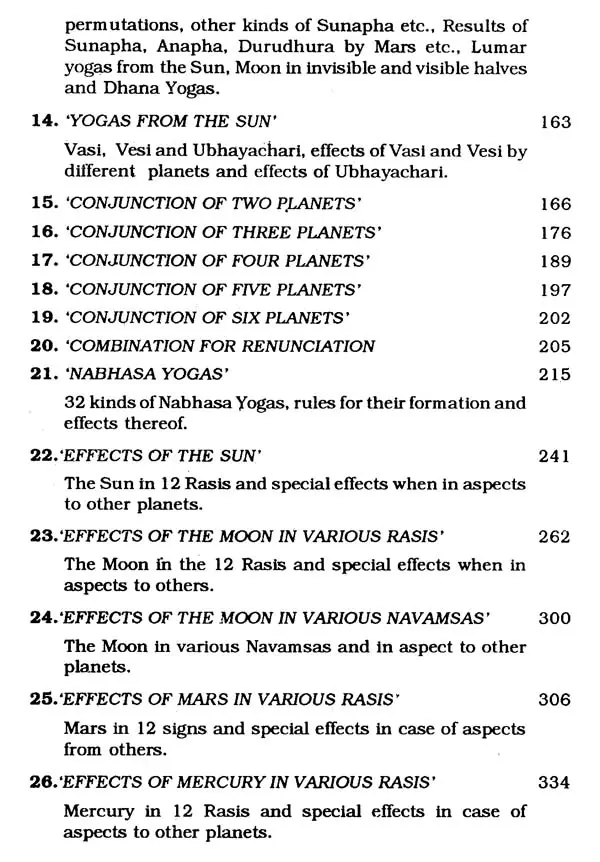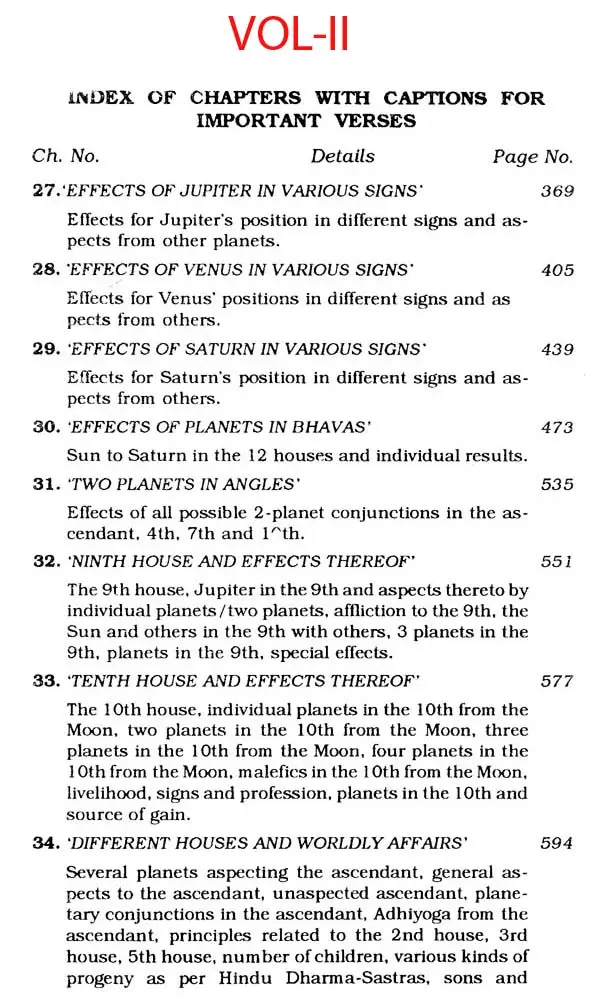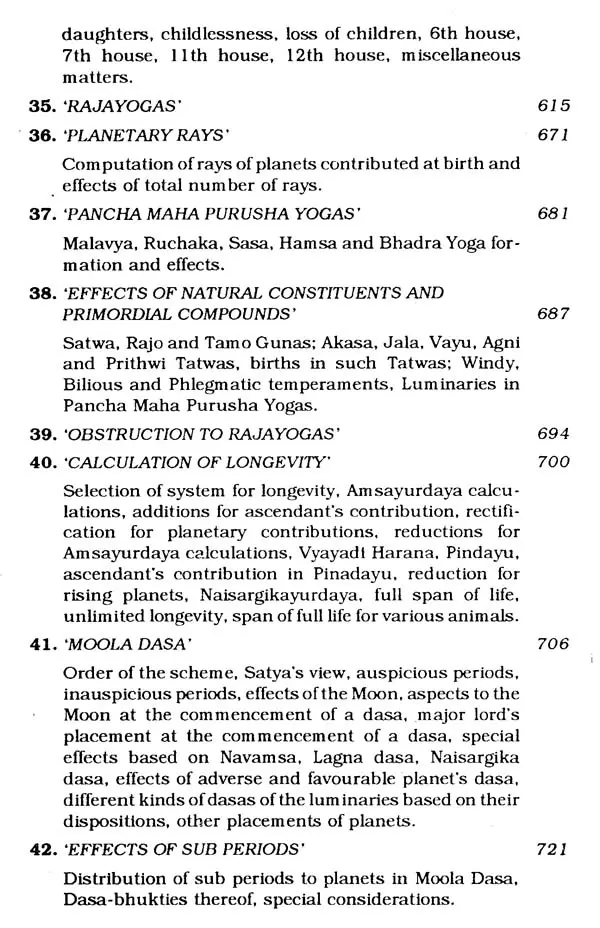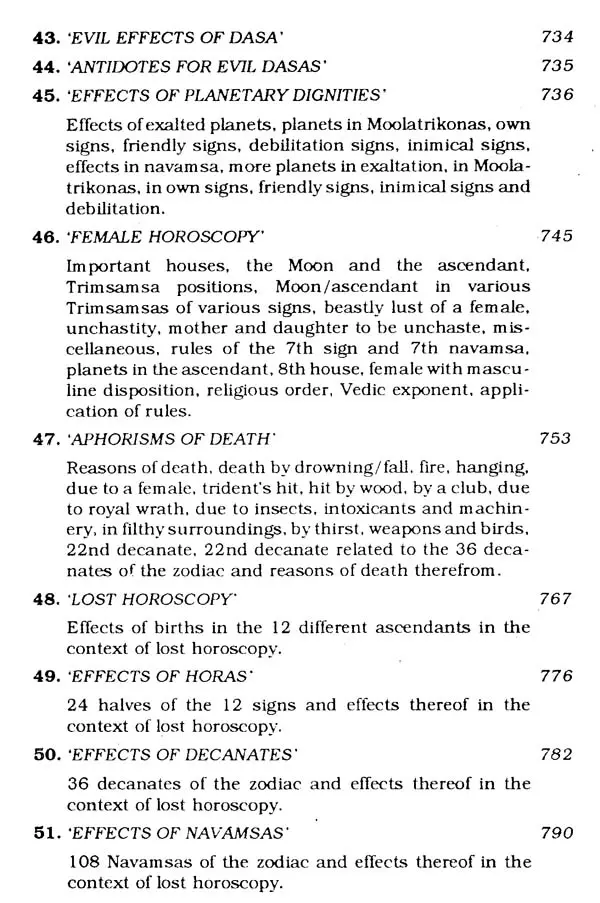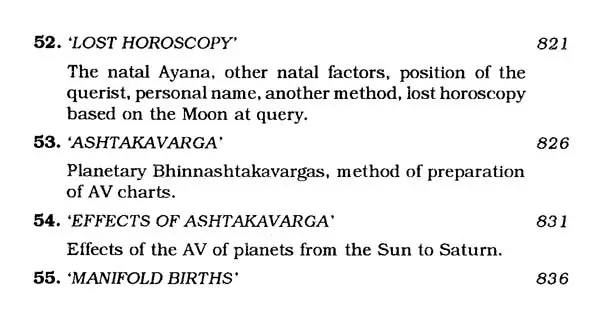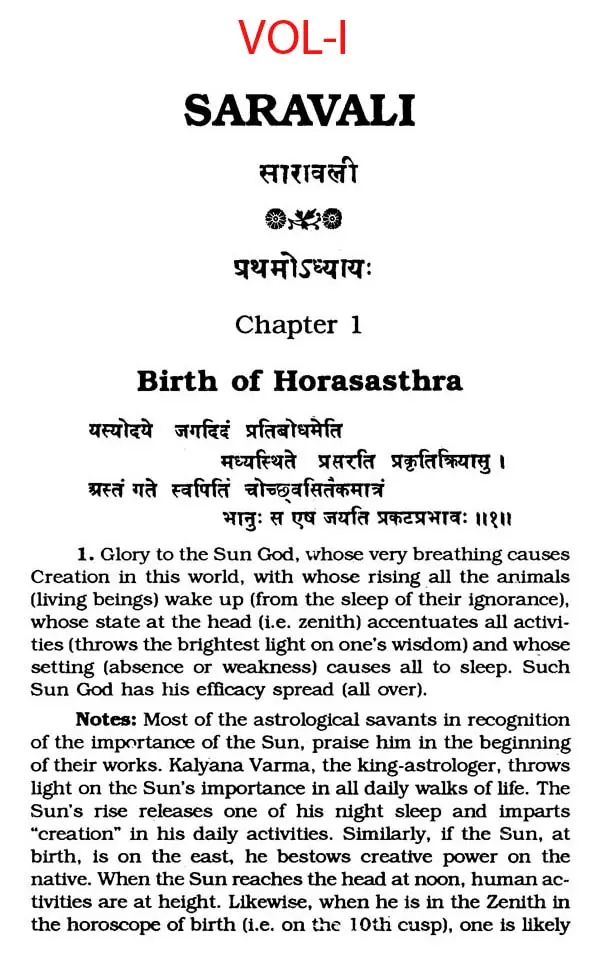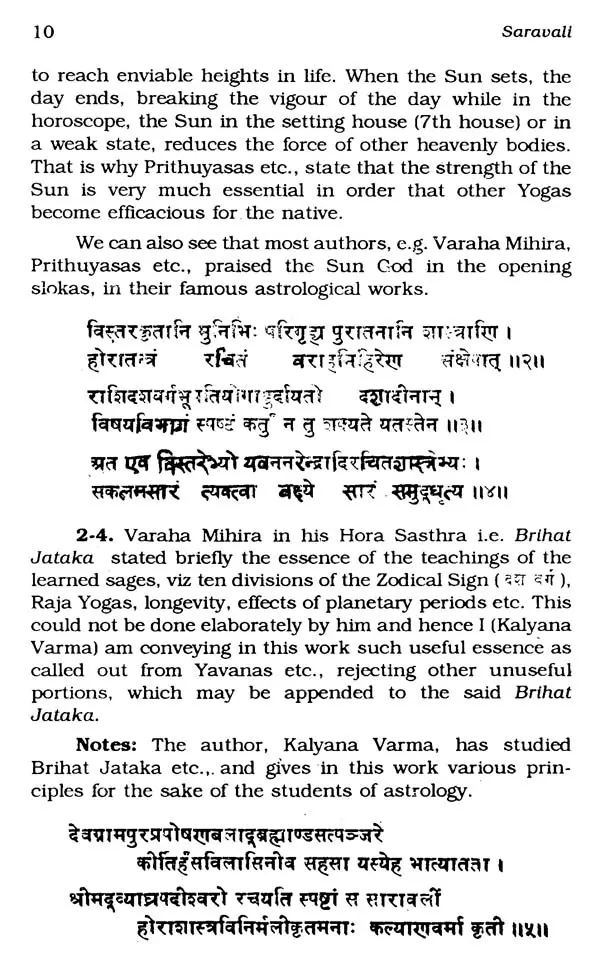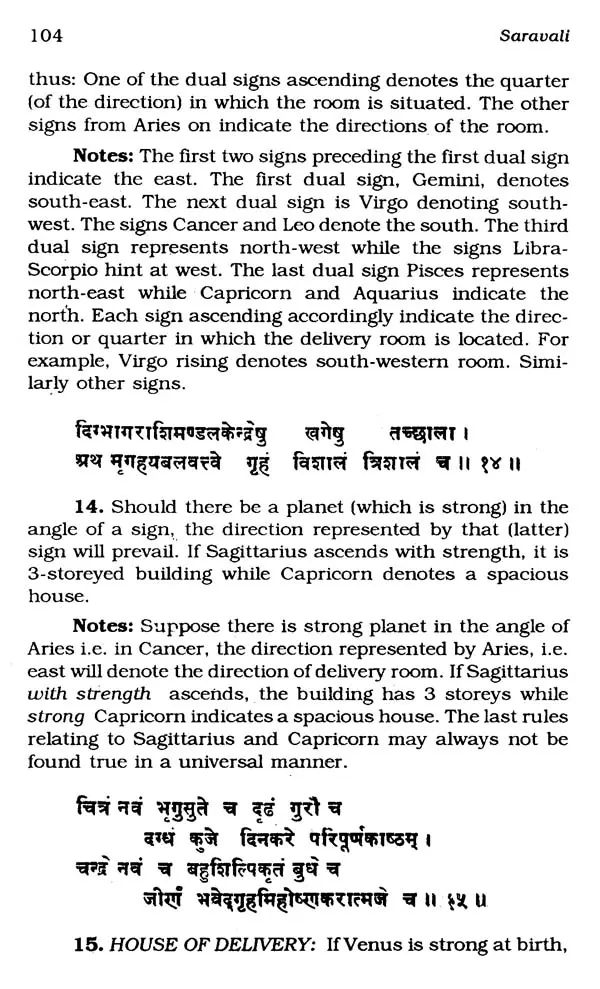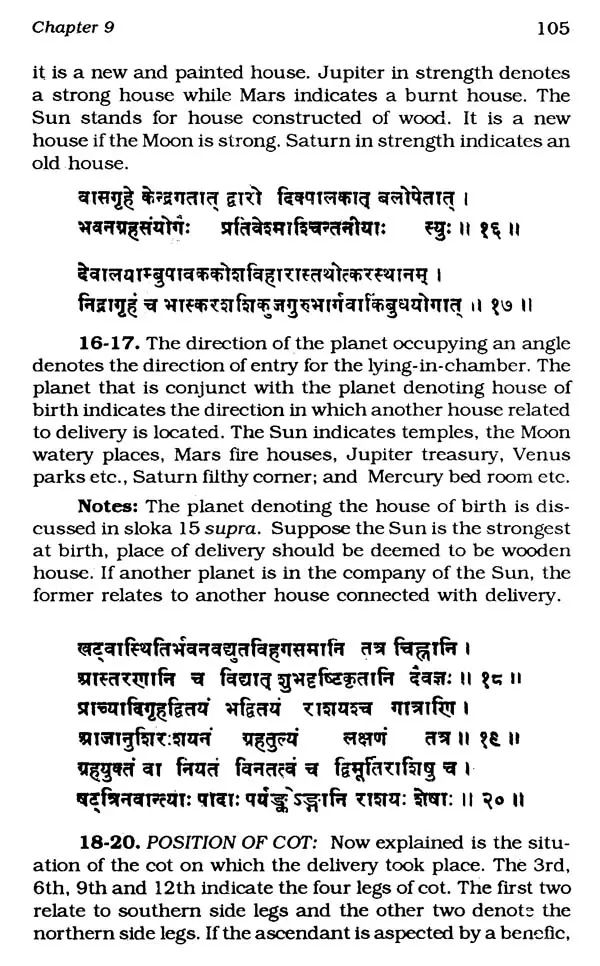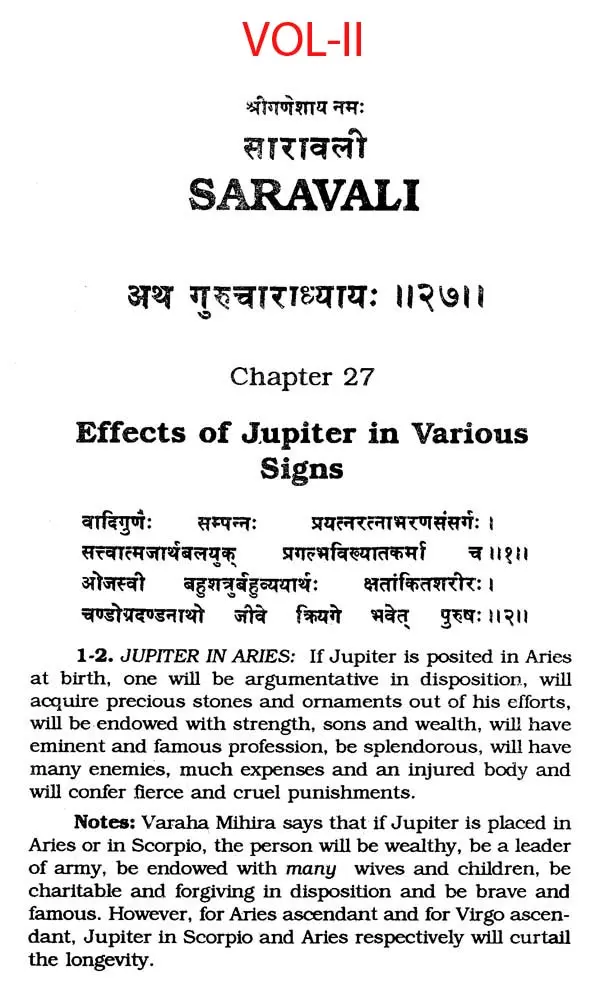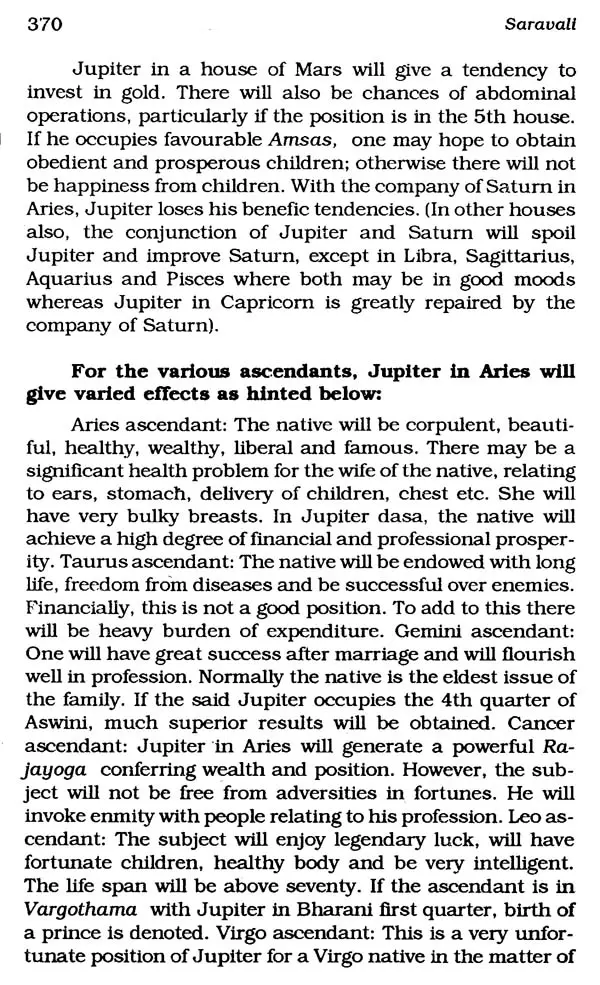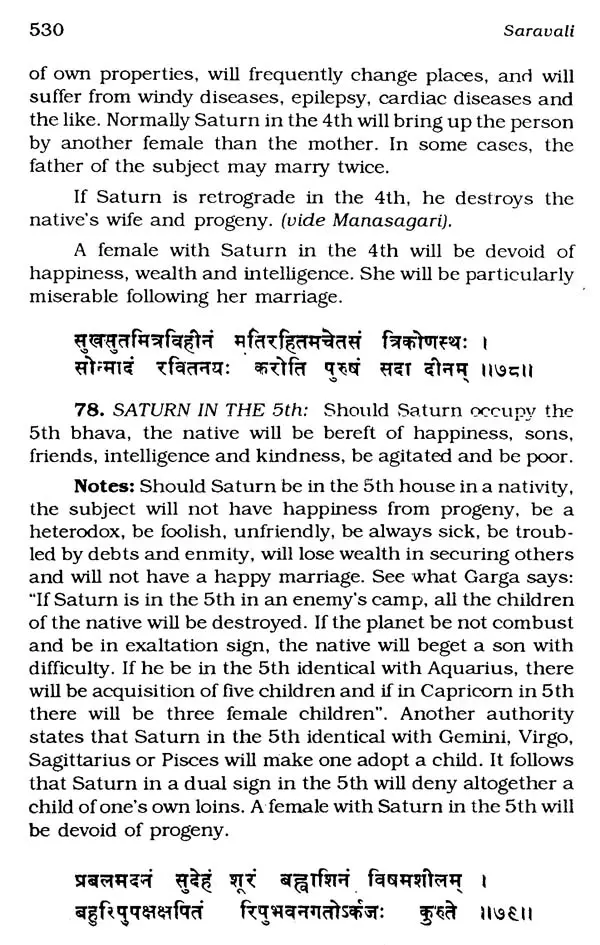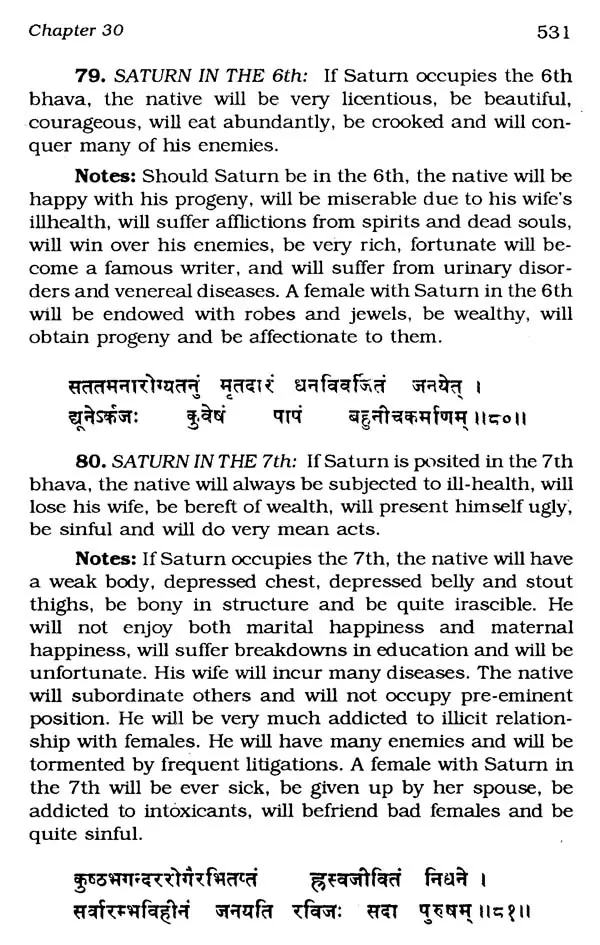 ---
We Also Recommend