The Seat of Power (Birasan)
$3000

$30.00
Tax included.
Shipping
calculated at checkout.
---
---
Book Specification
Book Description
About The Book
The Seat of Power is an English translation of Subrata Mukhopadhyay's Sahitya Akademi award-winning Bengali novel, Birasan which is an underdog's tale of a frail old man, one who sings the same Ramprasadi song in a train over the years, and thereby earns his day's upkeep. With a tried and tested broad stroke of vision, the novelist presents his protagonist, Pashupati Chakraborty, as one who has the necessary effrontery, his deep rich nature, to face the irascible raucous world where no one had sympathy for the underdog. The stinging realisation dawns that it is better so that Pashupati has a wry knowledge of Sanskrit, unlike his father and grandfather who were Brahmin priests. Although he occupies the ancestral land by three-generation's occupancy-right, and depends on just a Ramprasadi-song to earn his bread. It is his natural flair, his awareness of facts, his tried and tested broad strokes of vision in the neighbourhood which slights him, his boldness, the strength lent by his sister Ranibala, that he rises to a commanding presence. Keenly exasperated at times by the stark reality of the world, he was never traumatized. Dissent he knows well, is not just a right. but a duty. Mukhopadhyay's protagonist had the most prolific voice despite the pressure that was building to oust him from his homestead. He ploughed through the rough terrain of his life.
About the Author
Subrata Mukhopadhyay (1950-2020) born in Halisahar by the river Ganga, the culture of the land was deeply rooted within his being. He had first hand experience of village life and culture and has widely travelled in different parts of West Bengal. He settled later in Barrackpore. Being a writer was his personal choice and it was his natural flair that drew him to write novels, short stories, and non-fiction prose. While he wrote Birasan, he simultaneously worked at another novel. As he had his job, he never had the leisure to relax as a writer. He was soaked in the deep rich eighteenth century life and environment of the Shakta culture, and the Ramprasadi or Bhakti poems addressed to the Hindu Goddess Kali. The present novel, is a beautiful work and a Ramprasadi sung by the protagonist rings throughout the novel, bringing in a seemingly dazed healthy perspective of life.
Navamalati Chakraborty (b. 1953) academic, translator, poet, short story writer, and artist, she was Guest Professor at Calcutta University in the Comparative Literature Department. A bilingual translator, she has translated Lakshminath Bezbaroa, Birinchi Kumar Baruah, Birendra Kumar Bhattacharya, Ramkumar Mukhopadhyay, Maheswar Neog, Indira Goswami, Joyshree Goswami Mahanta, Gautam Prasad Baroowah, Jagadish Patgiri and many others. She has also translated to English along with Snigdhamalati Neog, an anthology Verses, of 68 Assamese poets, covering the fruitful period of the Romantic Age ushered in by 'Jonaki', through Modernism to Post Modernism.
**Contents and Sample Pages**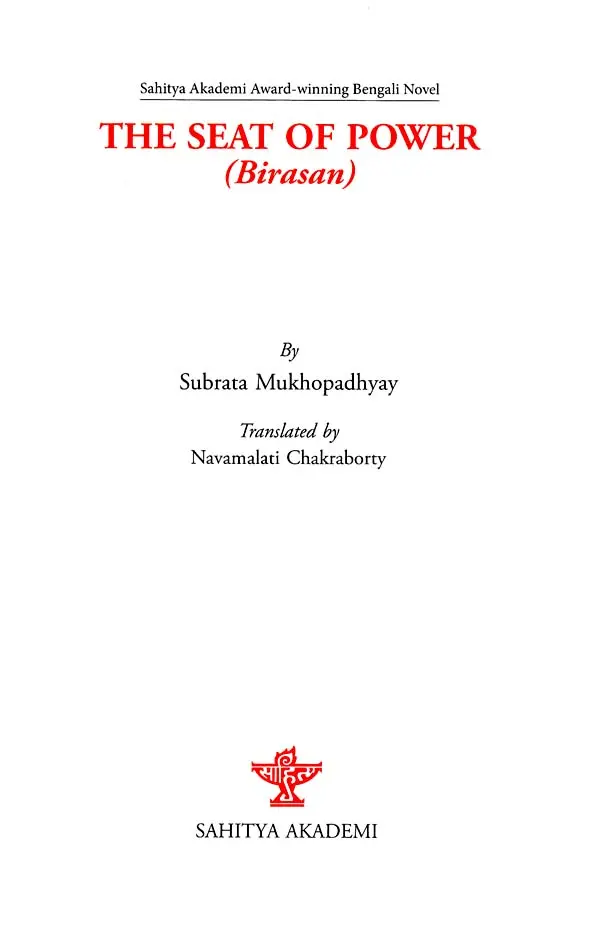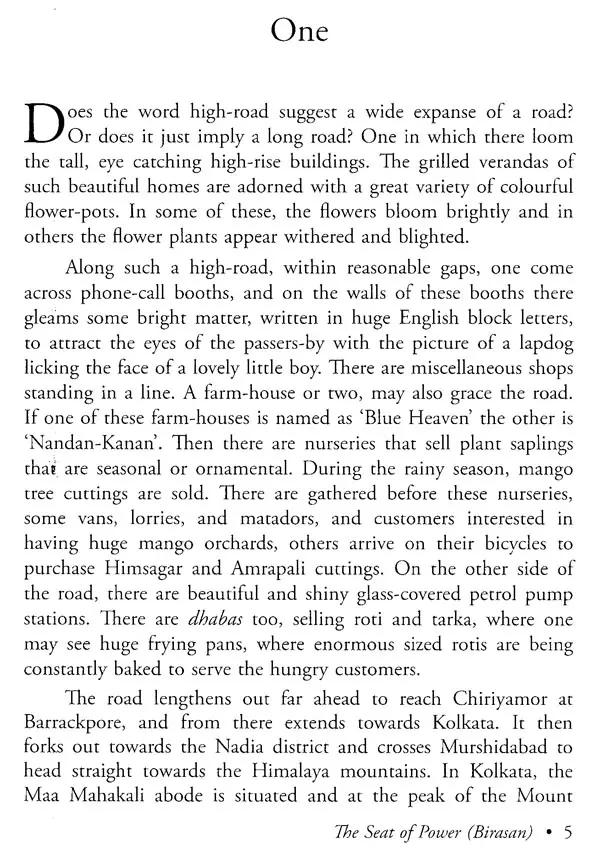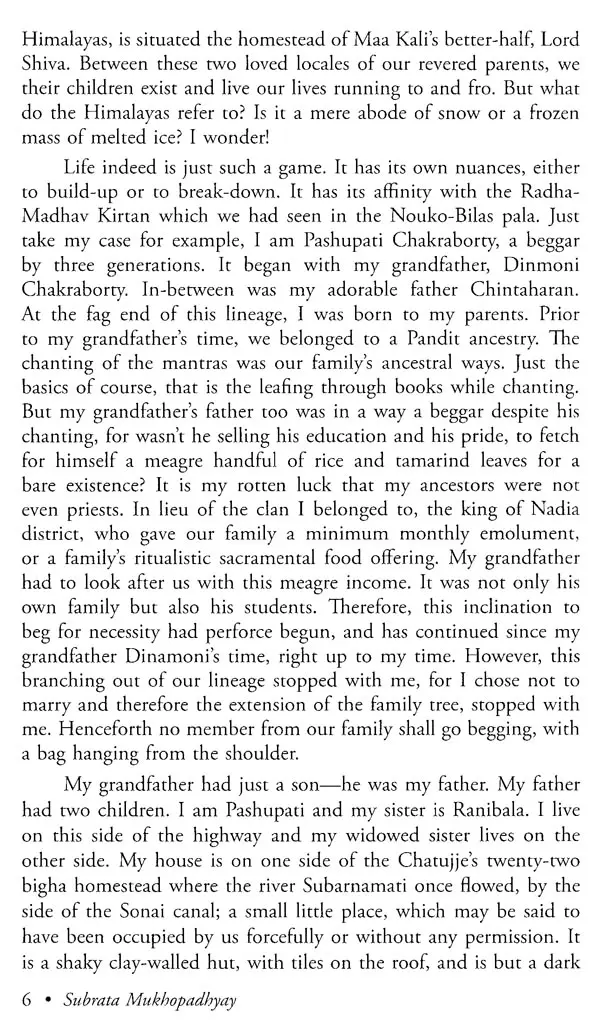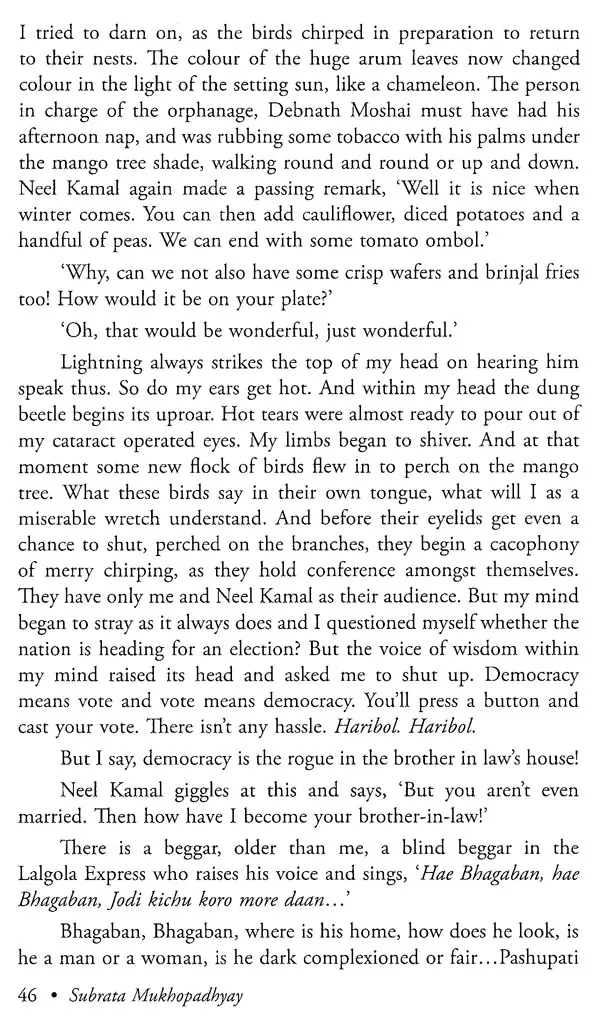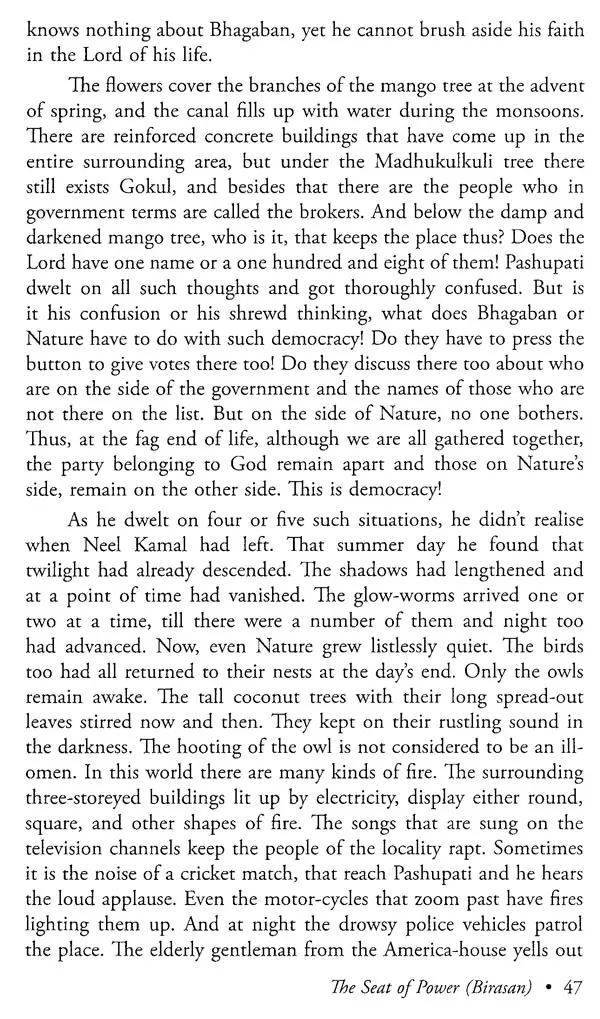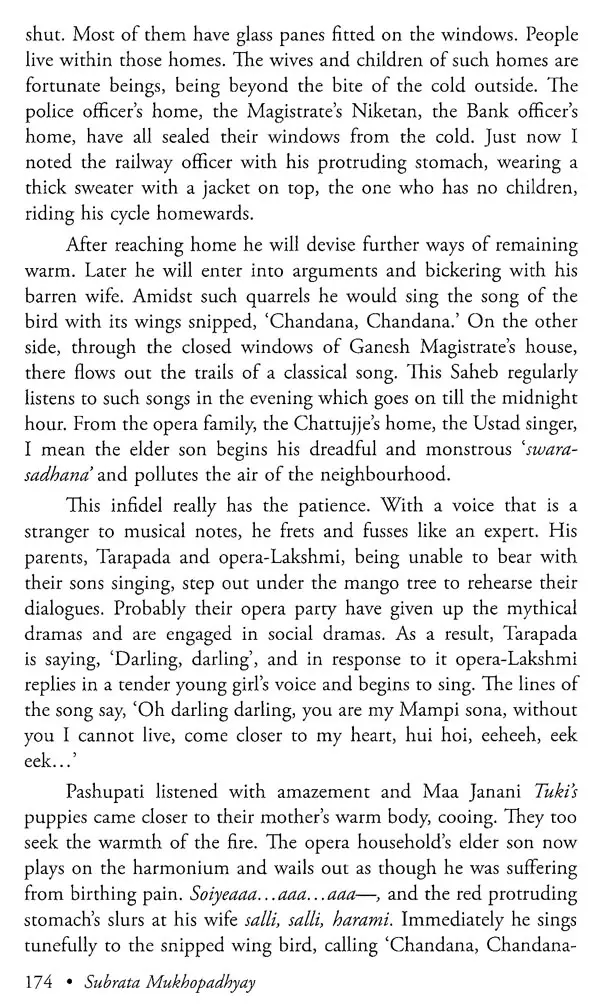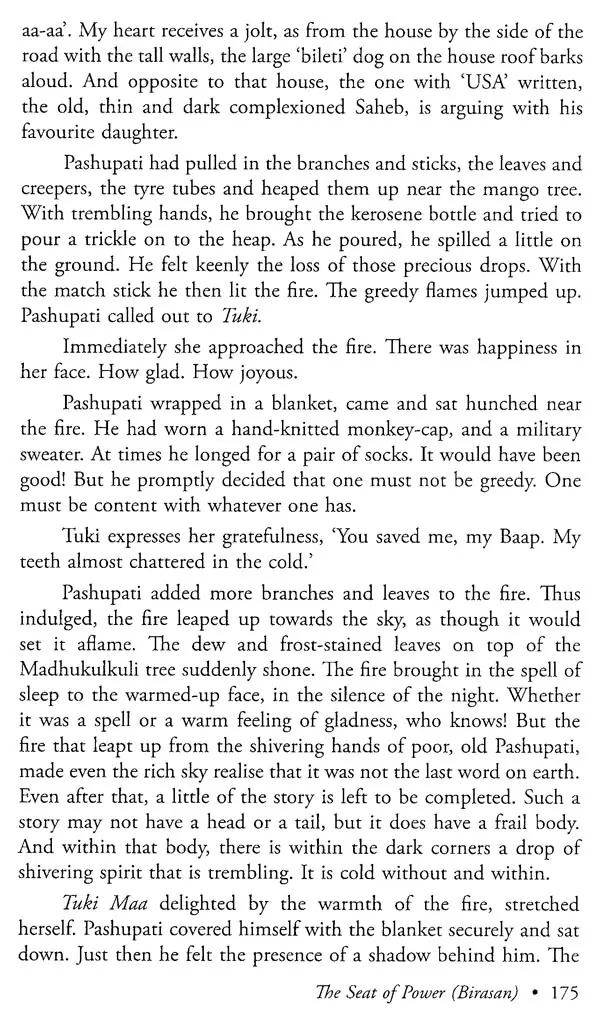 ---
We Also Recommend