Security Governance and Democratic Rights- Essays on the North-East
$3300

$33.00
Tax included.
Shipping
calculated at checkout.
---
---
Book Specification
| | |
| --- | --- |
| Item Code: | AZE832 |
| Author: | K.S. Subramanian |
| Publisher: | NIYOGI BOOKS |
| Language: | ENGLISH |
| Edition: | 2014 |
| ISBN: | 9789383098132 |
| Pages: | 242 |
| Cover: | PAPERBACK |
| Other Details | 8.50x5.50 inch |
| Weight | 250 gm |
Book Description
About the Book
Security, Governance, and Democratic Rights: Essays on the North-East is a collection of articles on the north-east of India. Peace-building is a more complex process than pacification through excessive military and paramilitary deployment. Impunity provided under AFSPA has often been misused by security personnel. Human rights have been regularly violated. Irom Sharmila has been on hunger strike for the last 13 years demanding withdrawal of AFSPA from Manipur.
The book describes the problems in the north-east including security, governance, human rights, environment, corruption, and gender disparity. The policy process with regard to the Northeast is also examined. This is one of the first books that takes a close look into the problems of common people of the region and their fight for dignity of life and human rights.
This book will be very useful for those who are interested in the North-East, such as institutions and libraries, as well as students, academics, human rights activists, and nongovernmental organizations.
About the Author
K.S. Subramanian is former Director-General, State Institute of Public Administration and Rural Development, Tripura. He is the author of Political Violence and the Police in India, and other books.
Preface
The essays collected in this volume are the outcome of a seminar Theld in 2011 at the Indian Council of Social Science Research (ICSSR) Regional Centre, Shilling. Though belated, we are happy to bring out this book.
As a Senior Fellow at ICSSR during 2011-12, I undertook a study of the important issue of violation of democratic rights in the North-East, especially in Manipur, in the name of suppression of militant activities. Earlier in November 2009, I was part of a fact finding mission which travelled to the state to investigate and report on the extrajudicial killing of two innocent youngsters, Sanjit and Ms Rabina by the Manipur police commandos in a crowded market place in the capital city of Imphal.
The Indian Constitution asks the state to undertake measures to reduce inequality and to deliver social justice. The police must play a crucial role in meeting these objectives of the government by maintaining peace and order through just methods. Unfortunately, in Manipur and elsewhere in the region, this task is not being discharged for various reasons.
**Contents and Sample Pages**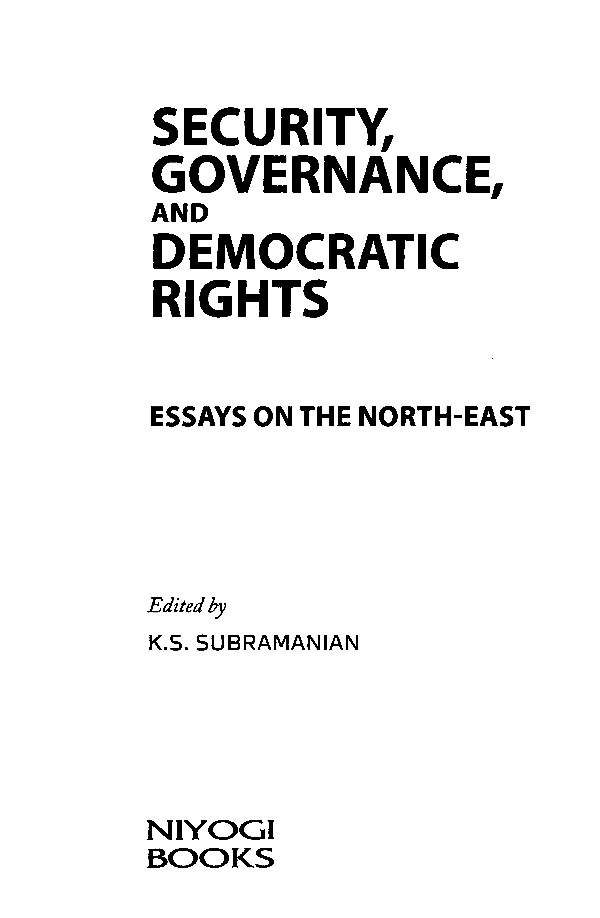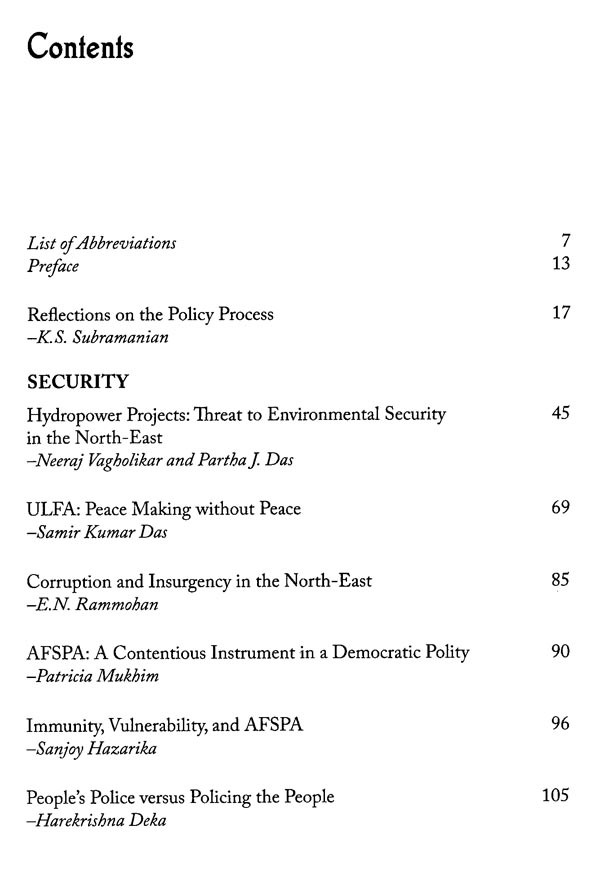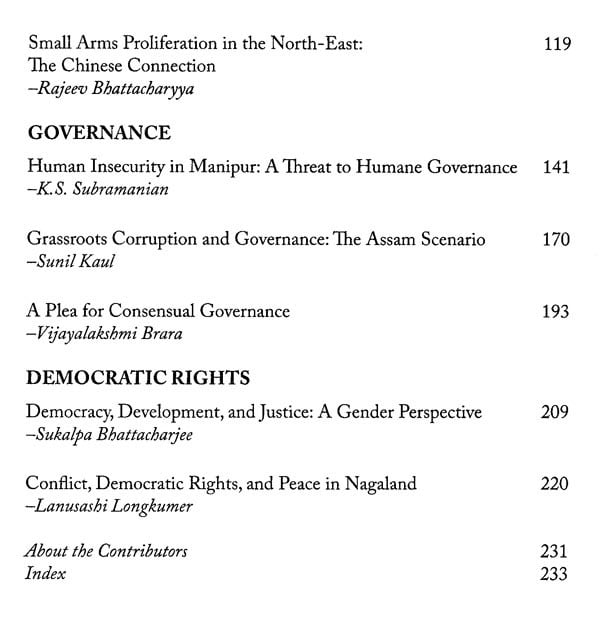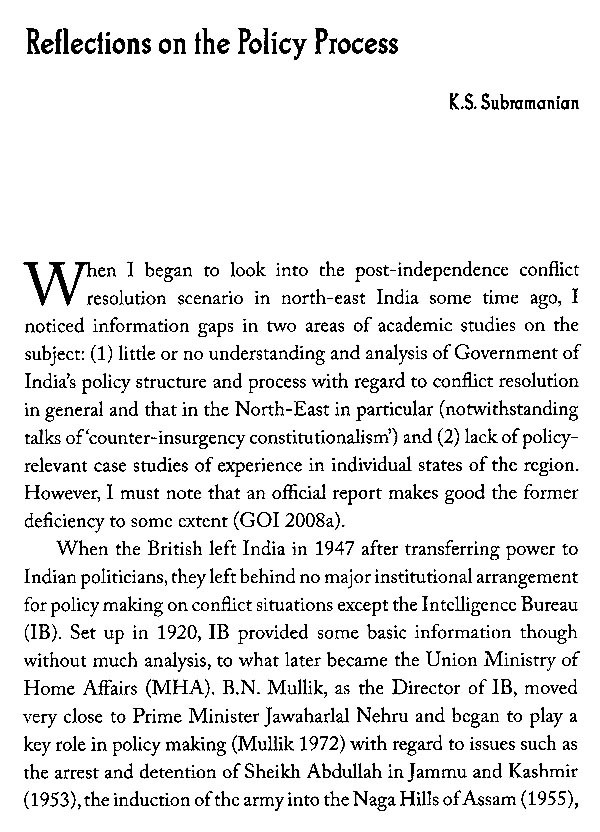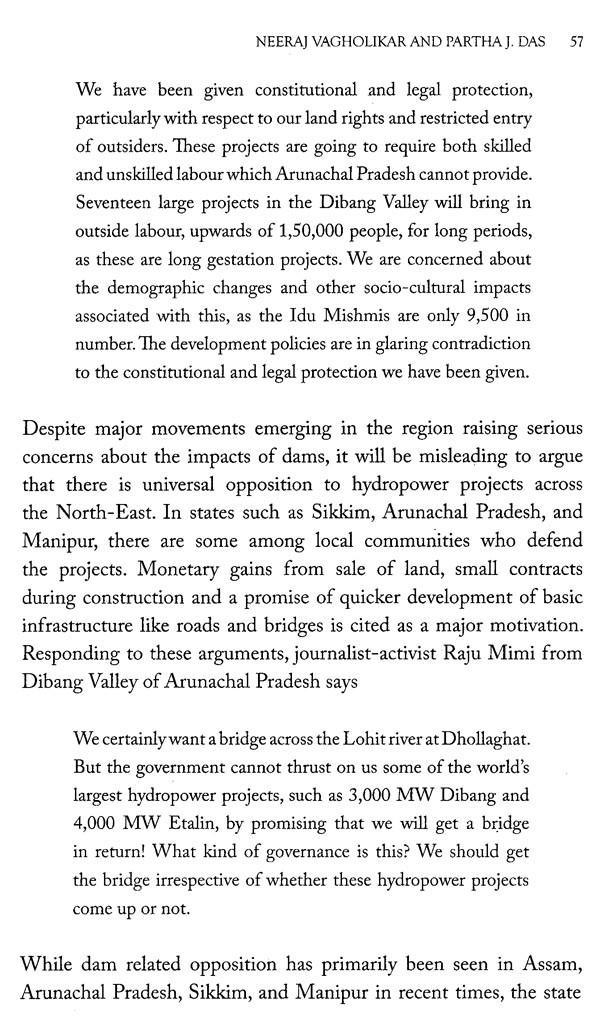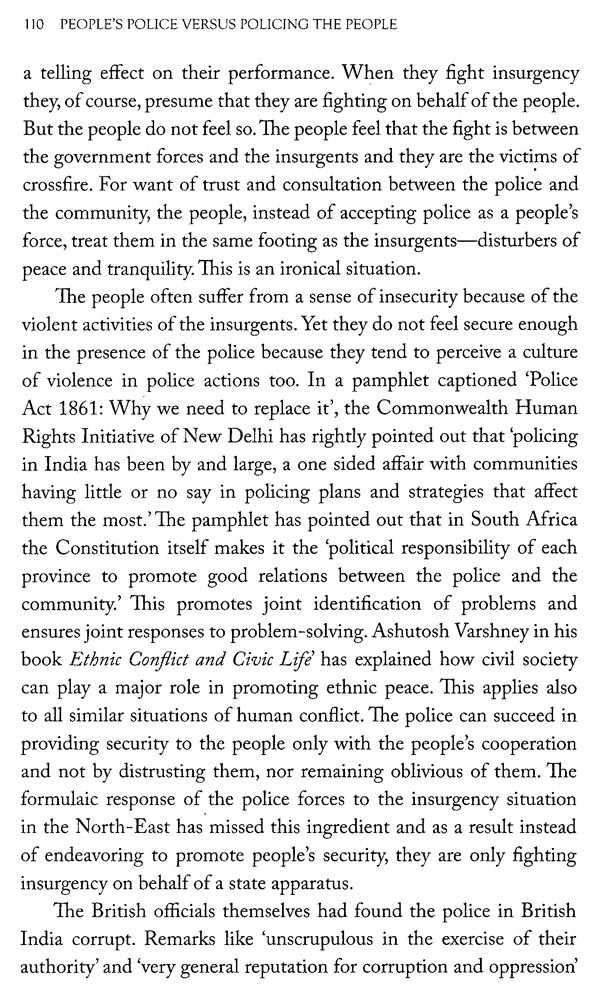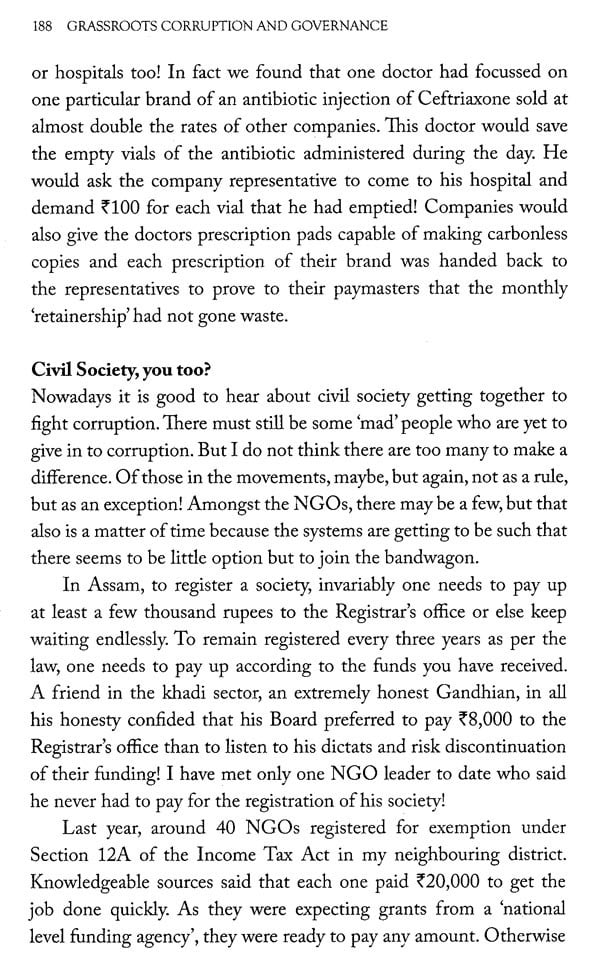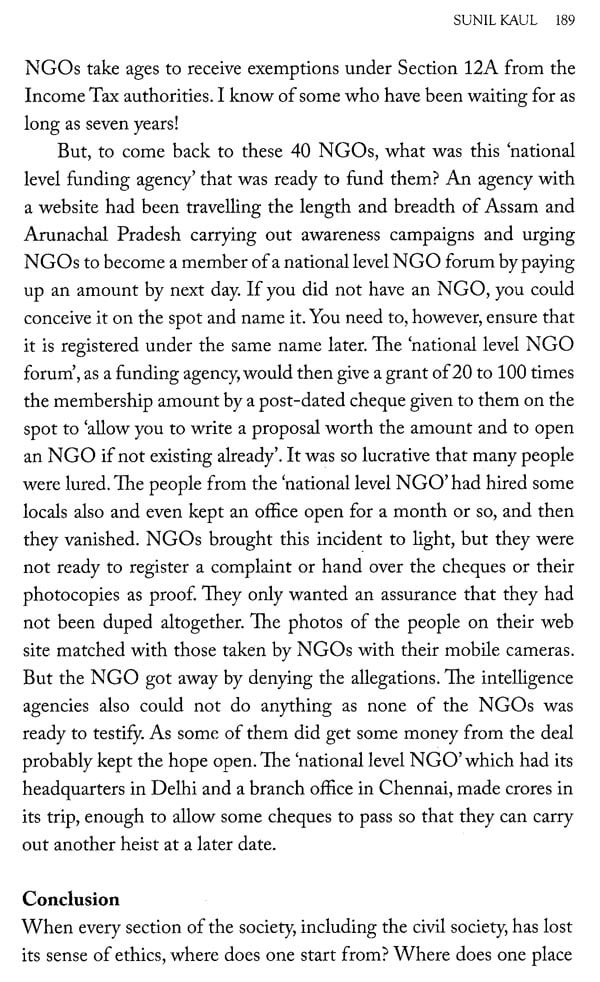 ---
We Also Recommend