शाब्दतरंगिणी: Semantics of Sanskrit
$3500

$35.00
Tax included.
Shipping
calculated at checkout.
---
---
Book Specification
Book Description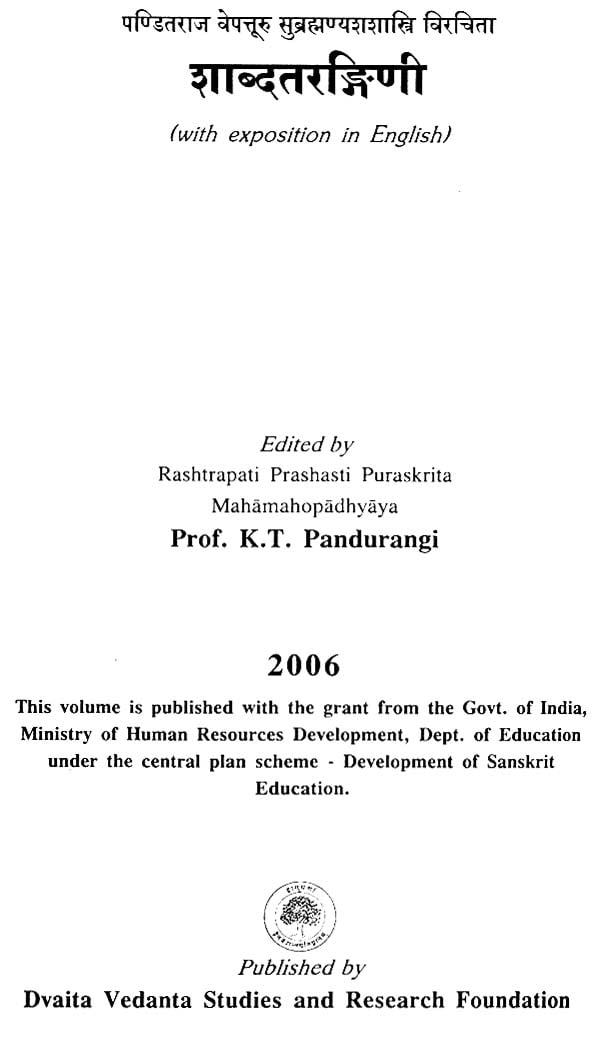 Preface
I was a student of Pandita Raja Vepatturu Subrahmanya Shastriji at Annamalai University between 1940 to 1944. I was a student in Mimamsa Siromani class. However I used to attend Nyayasiromani classes also to have the benefit of learning the advance texts of Nyaya from Panditaraja Subrahmanya Shastriji. I had studied Nyayasastra in Maharaja Sanskrit College, Mysore. I desired to strengthen it further.
I was very much impressed and benefited by his very eloquently teaching Nyayasastra which is very difficult to learn. Pandit Srinivasa Shastr who later joined Deccan College. Dictionary Project was my contemporary. Even after I completed my study at Annamalai University I maintained contact with Sri Subrahmanya Shastriji. Later he used to visit Bangalore and I used to spend hours together with him discussing the shastra topics.
His work Sabdatarangini deals with Sanskrit syntax and semantics. In Indian Philosophy verbal cognition is considered as a distinct pramana. This is perticularly important for Vedanta, Mimamsa whose doctrines are derived from Veda, Vyakarana and Nyaya also consider Sabdapramana very important as these have to deal with the language and logic. Syntax and semantics are the heart of Sabdapramana. These are discussed in the works of Vyakarana, Nyaya and Mimamsa in detail. There are a few seperate treatises also. It is difficult to go through this vast literature. Sabdatarangini of Pandita Raja Vepatturu Subrahmanya Shastriji presents all issues connected with Sanskrit syntax and semantics in a compact way in a simple styles. Therefore, I thought of publishing it by way Gurudakshina to my Guru Pandita Raja Vepatturu Subrahmanya Shastriji. The Sanskrit text of this work was published by Madras Education Society long back in 1969. I thought the publication of it with the exposition in English will help modern scholars of linguistics. Recently considerable interest is taken by modern scholars of linguistics in Sanskrit linguistics. This treatise contains the essence of Sanskrit Linguistics. I hope this publication will be utilised by modern scholars for their research in Indian linguistics.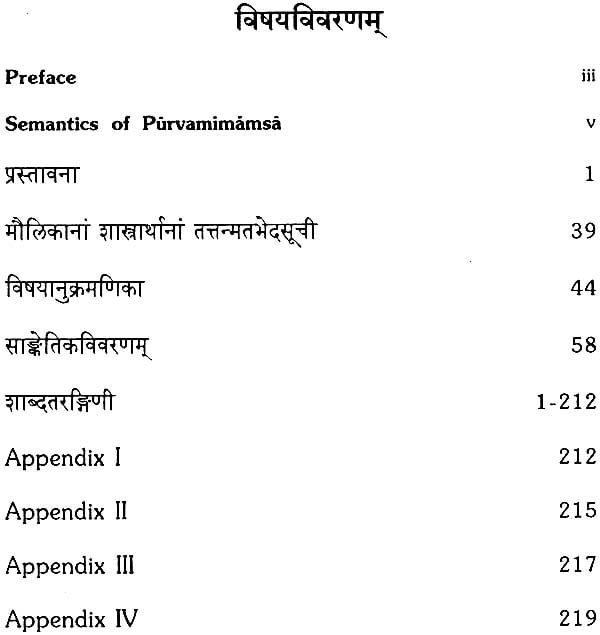 Sample Page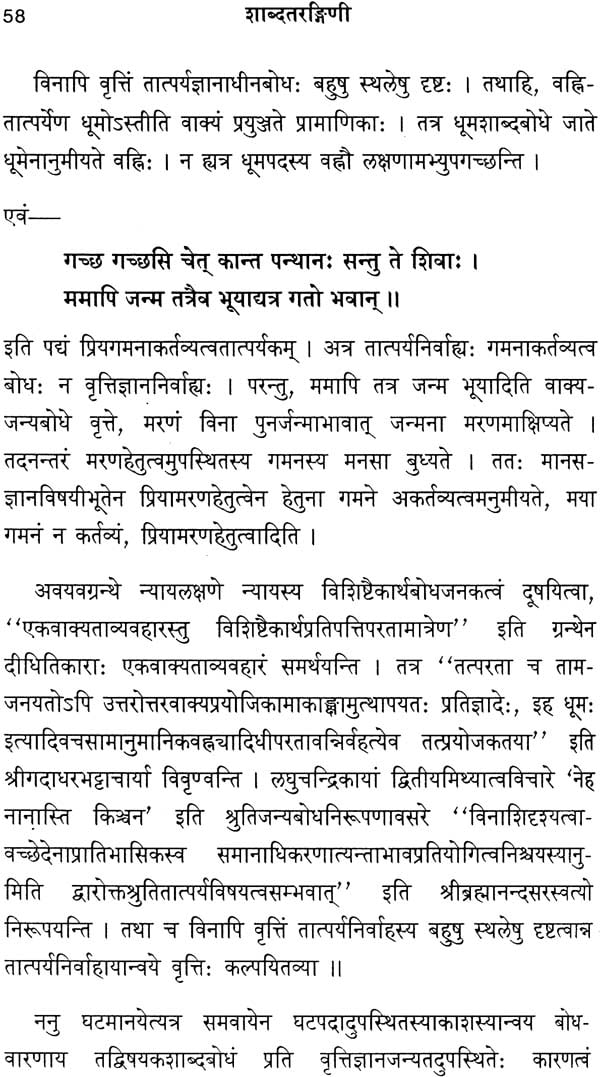 ---
We Also Recommend