Shamba - Award-Winning Bengali Novel
$2000

$20.00
Tax included.
Shipping
calculated at checkout.
---
---
Book Specification
| | |
| --- | --- |
| Item Code: | UAM205 |
| Author: | Kalkut |
| Publisher: | SAHITYA AKADEMI, DELHI |
| Language: | English |
| Edition: | 2009 |
| ISBN: | 9788126026654 |
| Pages: | 131 |
| Cover: | PAPERBACK |
| Other Details | 8.50 X 5.50 inch |
| Weight | 190 gm |
Book Description
About The Book
Shamba, published in 1978, is a remarkable work in Bengali fiction because of its masterly use of the myth of Prince Shamba, retold from the Mahabharata in the light of modem consciousness. Man's yearning for something afar finds its most vivid articulation in this novel. Prince Shamba, afflicted with leprosy, refusing to submit to fate, undertakes a long and arduous journey in quest of cure, in the course of which he comes across a wooden replica of the Sun God, the Divine Healer, in the confluence of Sindhu and Chandrabhaga and realises that "nothing is meaningless in life. It is fundamentally a story of man's attempt to meet the challenge of his own self. Shamba reaches fulfillment in human existence not as a Ksatriya prince but as an outsider in the contemporary society, to which he never returns after the cure.
Preface
The story of Shamba, especially the curse imposed on him by his father and his subsequent redemption, is enmeshed in a multitude of theories and facts. I have ignored many of them because they are not strictly relevant here. I have tried to present as clearly as possible mainly the events leading up to his father's curse and the story of his final deliverance from it. Just as I regard Krishna as a great figure of antiquity, similarly I have viewed the tale of Shamba as a shining account of faith, determination and renunciation.
The main themes of many historical incidents are subsequently diluted and obfuscated by various interpretations attached to them, not always by able hands. Many have tried to find or impute tantric connotations to Shamba's sun worship. I have not found such claims acceptable. Neither have I found it necessary to explore how far it was linked to the subsequent destruction of the Yadav dynasty. I have merely tried to write about an indomitable character who never lost hope even in the darkest hour of his tribulation and strove constantly to rise above adversity, suffering tremendous mental and physical hardship in the process. Shamba represents to me a 'fighting' individual. My main theme is 'faith', and I have tried to depict with a contemporary attitude and outlook the struggle of a beleaguered individual to rise above his circumstances.
**Contents and Sample Pages**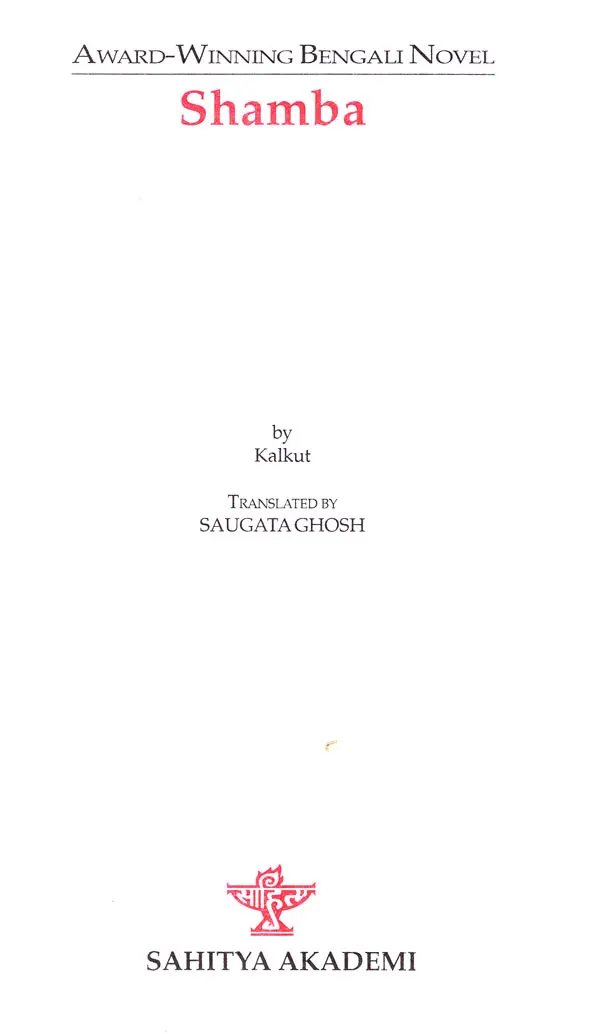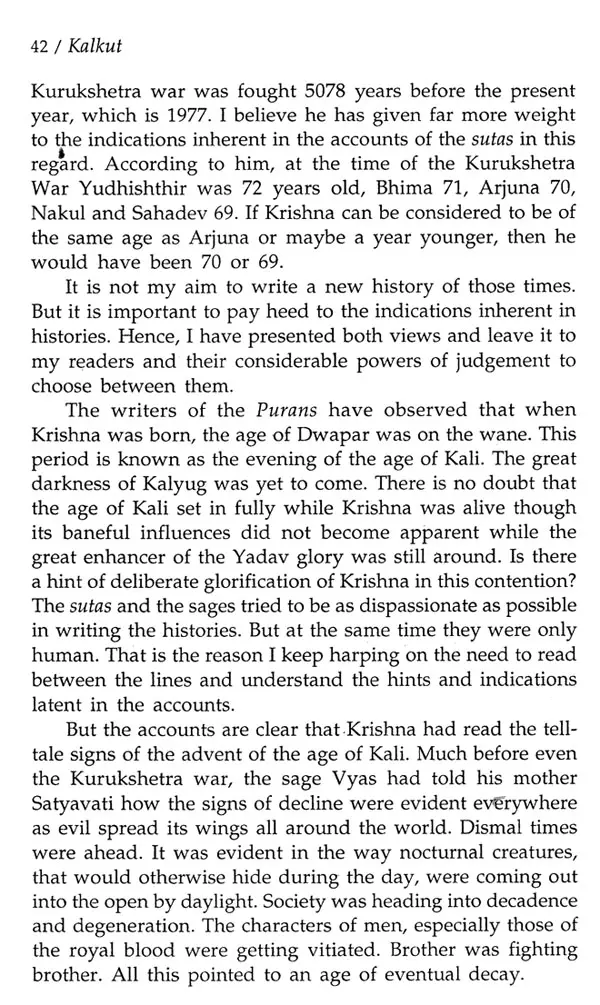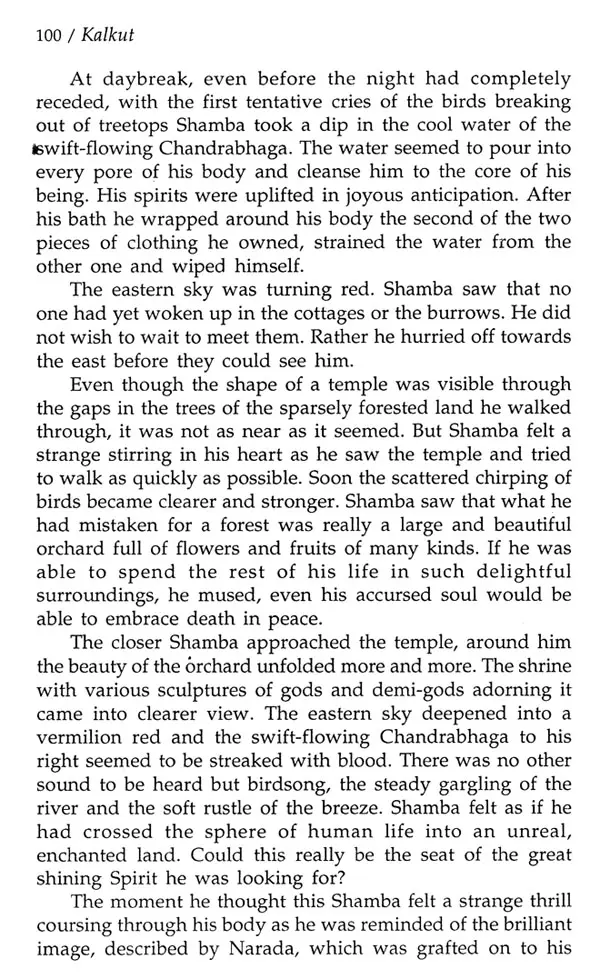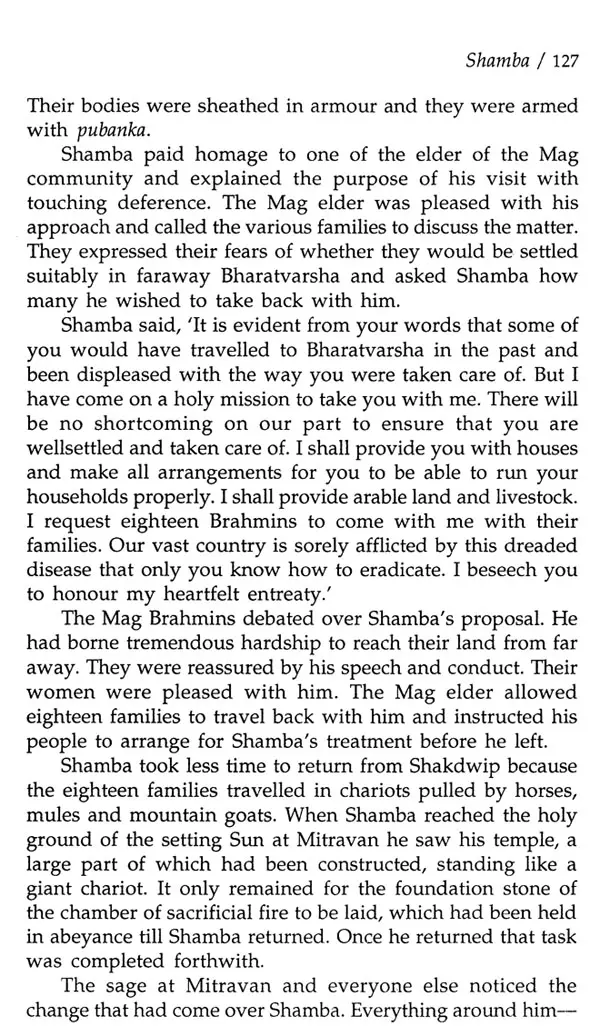 ---
We Also Recommend