She: In Search of Light (An Old and Rare Book)
$2800

$28.00
Tax included.
Shipping
calculated at checkout.
---
---
Book Specification
| | |
| --- | --- |
| Item Code: | UAJ358 |
| Author: | Santosh Goyal |
| Publisher: | The Women Press, Delhi |
| Language: | English |
| Edition: | 2005 |
| ISBN: | 9788189110017 |
| Pages: | 180 |
| Cover: | HARDCOVER |
| Other Details | 9.00 X 6.00 inch |
| Weight | 380 gm |
Book Description
About the Book
She: In search of Light is a story of the search of identity of women. The search, which she has been doing since she stepped in the patriarchal society. With the advent of patriarchal system of society, woman has been losing her own identity and finally became a property of the father, brother or husband and even of the society, which is in the hold of the men folk. She is not considered even a living being. If at all she is treated as a living person it is only as a second grade person.
Risham, who though born in a hamlet to a small time school teacher, aspires to become her own self by going for higher education? She not only desires to be educated but also economically independent. She wanted to be a liberated person not the one in shackles.
She had the higher studies, gets a good job but where is the liberation, still far away. Her life is a story of getting jolts after jolts, which confirms her belief that it is curse to be born a girl. In fact, it is her mother who wants her to keep in a straight jacket by marrying her off at a very young age but her father sees in her a very promising child who can cross any height. Actually the father also, according to her sees a male child in her that is where the whole anomaly of life lies.
The main burden of the Novel is to bring out the fact how a woman is viewed in the social set up, how she is treated and what fate she has to meet at, is the ultimate analysis.
This is the story of human relations in making and breaking. It is the story of characters that have their aspirations, their beliefs, their thinking, their values and their defeats. But the important thing is that every difficulty which one faces, every defeat which one gets gives strength and courage to face it with more vigor and vitality. Every dark night has a lighted morning behind it.
About the Author
Santosh Goyal, a well known name in the literary world, is acclaimed for her short-stories. The rare quality of her writings is the lucidity and the subtle depth in which she portrays her characters. The suffocating human relations in modern times especially women characters has been brought out very effectively in her writings. All women character's search for their identity is depicted in such reality that if sends shivers down the spine.
Santosh, was awarded gold medal by a achieving first position in her Master Degree in Hindi and got scholarship for further research. During her tenure as a lecturer in Miranda House, Delhi university, Delhi, she went to university of New castle upon type, England for a sabbatical in Linguisties. At present she is working as Reader, Department of Hindi, Miranda House, university of Delhi.
She has excelled not only in Research and critical appraisals but also in fiction. Several of her short stories and articles have been published in Literary Magazines and have also been relayed on Television and Radio.
She has attended several International and National seminars, presented papers and chaired the sessions.
Many of her stories have been translated in Urdu, Punjabi, Assames, Malaylam, Bengali. Her story 'Rassi' (The Rope) and 'Sazza' (The Punishment) were selected as one of the acclaimed story for the year 1996 and 1998 respectively.
**Contents and Sample Pages**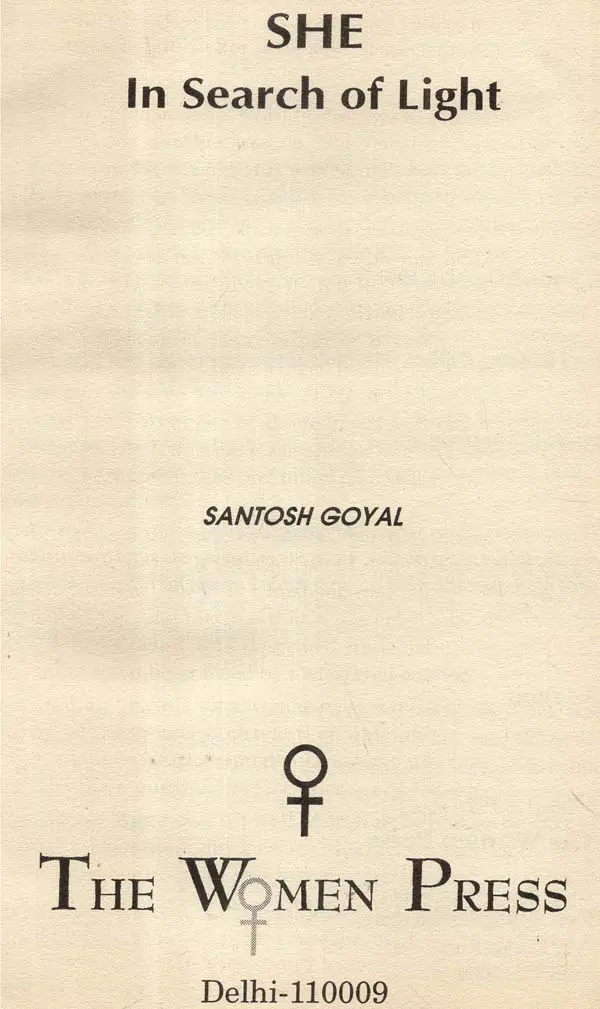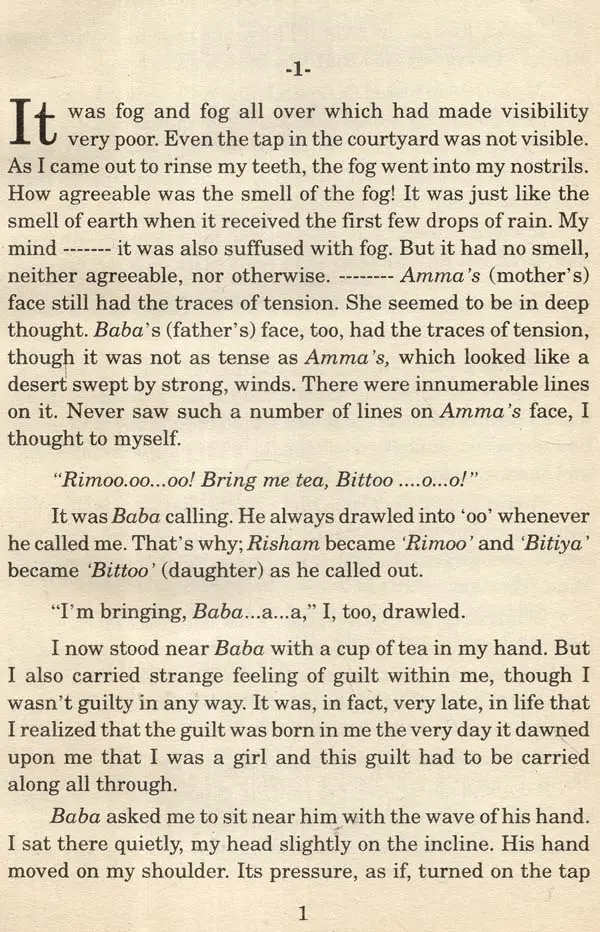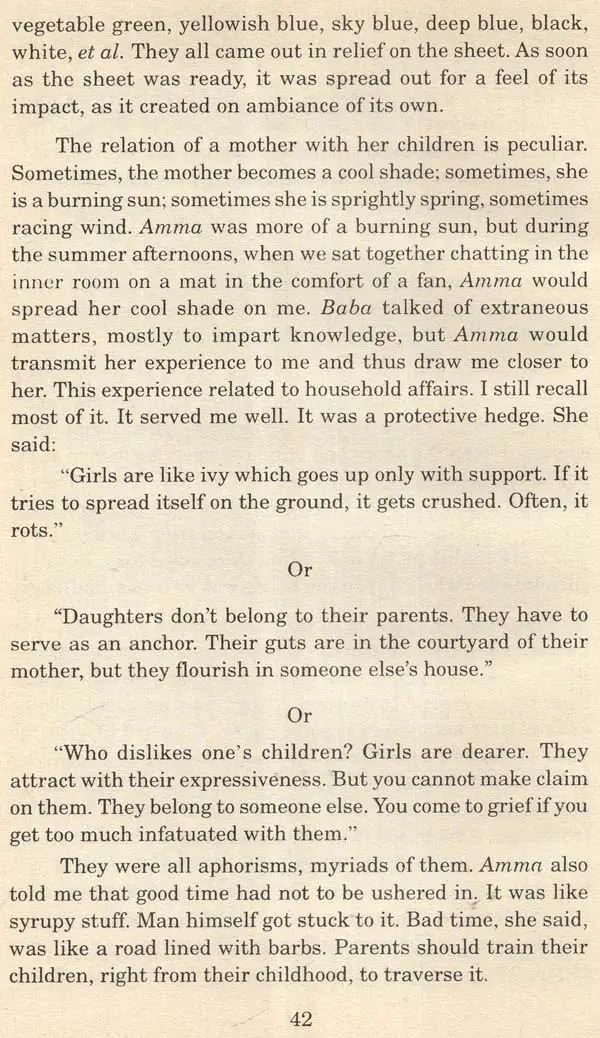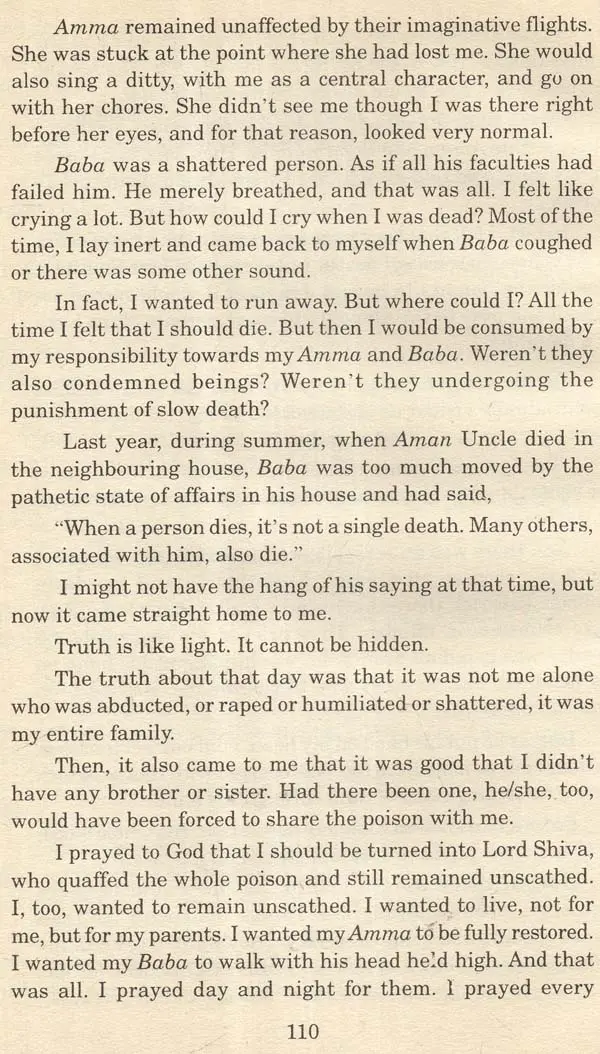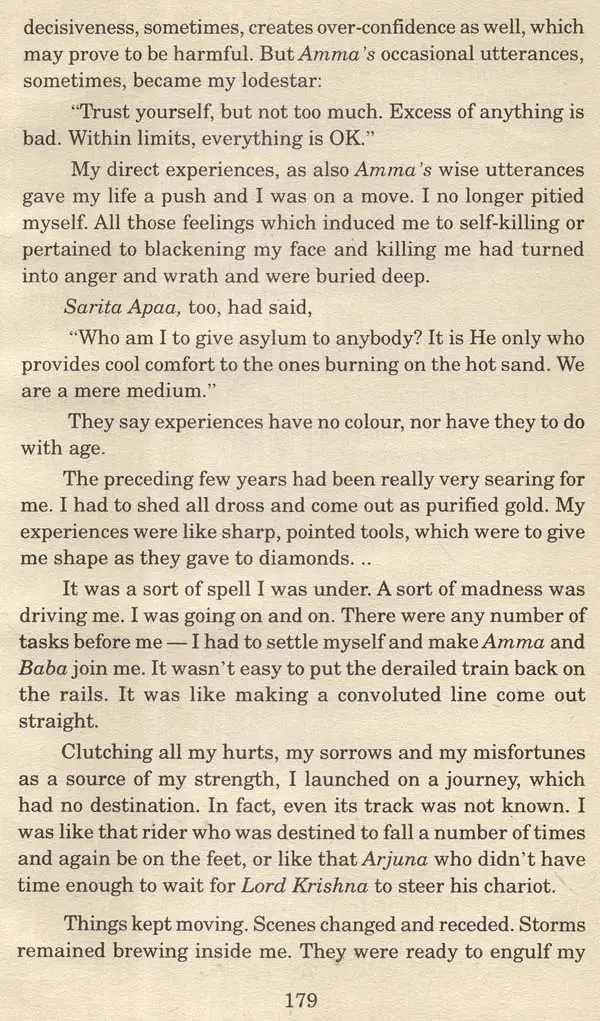 ---
We Also Recommend