Sigalovada Sutta- A Compendium of Socio-Economic Philosophy of The Buddha
$3600

$36.00
Tax included.
Shipping
calculated at checkout.
---
---
Book Specification
| | |
| --- | --- |
| Item Code: | UAI249 |
| Author: | Pham Nhat Huong Thao |
| Publisher: | Eastern Book Linkers |
| Language: | English |
| Edition: | 2017 |
| ISBN: | 9788178543239 |
| Pages: | 216 |
| Cover: | HARDCOVER |
| Other Details | 9.00 X 6.00 inch |
| Weight | 390 gm |
Book Description
About the Book
As mentioned in the title of the present work, this book which is mainly based on the Sigaloz'ada Sutta of the Pali literature with a brief historical formation and development deals with the importance of socio-economic philosophy of the Buddha. The problems of society related to the formation and relations of society have been pointed out and highlighted the important significance of six social relationships respectively. Furthermore, various aspects of the economic philosophy of the Sutta will be discussed about the Buddhist economic conceptions especially for the laity. With the practice of Right Livelihood obtained in the Noble Eightfold Path, the householders may know how to earn for living and how to spend their income and expenditure for maintaining and developing the economy not only for each individual, family but society or country as well. In order to balance their life, the practice of avoiding six ways of dissipating wealth and putting away the four vices in conducts as well as the abstention of evil deeds from the four motives should be followed.
The research is displayed in such a scope happening at the time of the Buddha and in the land of Buddhism, India. Accordingly, society is changing in many aspects. However, the more the present world is civilized and progressed the more evils have been existed due to the decline of morality in the worldly life. Humble hopefully, this study will be a good solution for social evils and balance the economic organization after applying what the Buddha taught in this salient Sutta.
About the Author
Pham a long Thao Pham Nhat Huong Thao was born on September 02, 1972 in My Tho City, Tien Giang Province, Vietnam. Her parents belong to Academic background that is also in the teaching profession. Her family's ethnicity belongs to Kind and Buddhism is her religion. In the year 1992, she entered into the Buddhist Order with her Master's guidance Most Venerable Thich Chanh Dao under the religious name Thich nu Dieu Hien at An Phuoc Pagoda, Chau Doc Town, and An Giang Province, Vietnam.
From 1993 onwards, she has resided for practice and studying Buddhism at Kim Lien Pagoda, Ho Chi Minh City. Then she was ordained as Bhikkhuni in 1998 at Tu Nghiem Pagoda, Ho Chi Minh City, Vietnam. She passed the High School Fin Exam in 1990 at Nguyen Dinh Chieu High School, My Tho City, Tien Giang Province. After ordained as Bhikkhuni, she has continued her study and graduated B.A. in the field of English Linguistics & Literature at University of Social Sciences and Humanities, Vietnam National University. Ho Chi Minh City in 2003. Besides, she has also studied and completed Bachelor of Buddhology from Vietnam Buddhist University, Ho Chi Minh City in the year 2005. Luckily in 2009, she has had an opportunity to come to the homeland of Buddhism (India) for higher study and training more about the Buddha's teachings from the Department of Buddhist Studies, University of Delhi. She completed M.A. in 2011 and M.Phil. in 2013 from University of Delhi, Delhi.
Currently, she has been pursuing the Ph.D. Programme at School of Buddhist Studies & Civilization, Gautam Buddha University, Greater Noida, Uttar Pradesh, India. She has participated and presented her research papers on aspects related to Buddhism in various international conferences held in different places of India such as Lucknow (April 2014), Delhi (November 2015), Kolkata (March 2016), Mumbai (April 2016). She has also written her article published by Wisdom Winds, Delhi (June 2016).
Foreword
Buddhism is both a path of emancipation and a way of life. As a way of life, it interacts with the economic, political, and social beliefs and practices of people. It is felt now is the most opportune time to make known to the world each of the above aspects of society within the framework of Buddhist. Ethics and the basic principles of Buddhism.
Buddhism is not a religion; it is a way of life. It teaches the moral and ethical conduct of lay life for the happiness of oneself and the welfare of the community. The Buddhist doctrines, which are designed to formulate an intricate system of analyzing human life and the intrinsic nature of things, are based on reasoning, and rational thinking. This perennial philosophy, which dates back more than 2,500 years, advocates a well-balanced material and spiritual well-being in order to maintain a simple life and to help attain the ultimate stage of individual liberation, summum bonum, or Nirvana. The Buddhist philosophy is not based on an initial act of faith. Some scholars with a little knowledge of Buddhism are of the opinion that there is no socio-economic and political philosophy of Buddhism. A well-known scholar, Max Weber, who is considered as 'father of sociology of religion' explaining the socio-political aspect of Buddhism says: "Buddhism had no sort of tie with any sort of social movement, nor did it run in parallel with such and it has established no social and political goal." He further says that Buddhism is a social and anti-political and it can be considered to be an 'other-worldly religion.' This is a misleading and distorted concept of Buddhist doctrine. It is very clear that Max Weber never analyzed and understood Buddhist teachings deeply.
Early Buddhism is in no way another-worldly religion. It includes a well-defined socio-economic and political philosophy and also a philosophy of history. Professors D. D. Kosambi and Rhys Davids explicitly recognize that there is a socio-economic and political philosophy of Buddhism and their idea gives one lie to the above-mentioned notion of Max Weber. Another misconceived idea of Buddhism states that Buddhism is such a sublime system that ordinary people cannot practice it. One has to retire to a monastery if one desires to be a true Buddhist. This is a partial and distorted view. The doctrine of the Buddha is meant not only for mendicant monks but also for ordinary men and women living irate their homes with their family members. The Noble Eightfold Path, meditation on loving-kindness and ten perfections are meant for all. They can be practiced in daily life. Addressing the first 60 Adamants, the Buddha says: "0 monks walk on tour, for the good of the many, for the happiness of the many, for the welfare of the many, good and happiness of human beings and celestial beings." This shows that the Buddha has laid much emphasis on the members of society and their welfare. Therefore, the old Buddhist monasteries had become the spiritual centres and the centres of learning and culture. The five precepts are meant for the whole human society. Any person can observe them and lead a spiritual life and that would be of great benefit for him and to this competitive society.
Sigalovada Sutta is the 31st sutta described in the Digha-Nikaya which is also known as the Sigala Sutta, the Sagalaka Sutta, the Singalotada Sutta, and the Sigalovada Suttanta. Buddhaghosa has referred to this sutta as "The Vinaya (Buddhist Code of Discipline) of the Householder".
Introduction
Social and economic problems are always the great concern of any countries in the world from age to age. While the ancient culture of Indian society was in an extremely frightful disputed circumstance, the Lord Buddha - the Exalted One who appeared with his enlightened spirit, fusible possibility and great conversion could carry out the equipoise for intellectual, economic structural activities ... and morality of that contemporary society in the sixth century B.C. . . . It was time Buddhism founded by the Fully Enlightened One carne into existence and then became popular in order to cast off formal chains and liberate for Buddhist substance. Human beings have to lead a life with Buddhist awareness for training intellect wisdom and applying to demands of the society. Henceforth, Buddhism not only dominated in heart of everybody, broke doubts, wonders, and sufferings but. also surpassed heresies and attitudes posing threat to freedom and happiness of human. In other words, Buddhism was established as a newly rational activity formation for the sake of well-beings in the world especially at the Buddha's time.
In fact, the Buddha incarnated in India which is a nation of tremendous civilization, several tribes settling and especially the utmost discrimination of class. He was born from the royal family usually about the year 563 B.C.1 in the xx Lumbini Park near Kapilavatthu (or Kapilavastu), the chief town of the Nepalese terai. In spite of being a son of Suddhodana- king of the Sakyan clan and Maya queen- a daughter of a neighboring chief of the Kalians as well as living in a luxury and powerful life, but after having witnessed sufferings of human life, Prince Siddhartha strongly decided to abandon for searching the path free from that misery. The Buddha's renunciation was truly a seldom event of the history of humanity. Because of facing beyond a society comprising many classes from generation to generation, he really wished to determine the equality for people. Therefore, after attaining Enlightenment under the Bodhi tree at Bodhgaya, Gotama Buddha not only understood the human's predicaments but also found a way out of it. However, his teachings depend upon the comprehensive capacity and level as well as situation of each person for leading to a happy life. Due to happiness that all human beings always hope to catch, that is the reason why problems of society including human, life, social relations, economics, etc. may be still the everlasting premise of all religions, sciences, philosophy, esthetics... as well as ideology.
Furthermore, regarding to society, human is still the object appreciated because human itself is the main decisive factor for a society existing or not. And there are only human beings who have the capacity towards the liberation from all the fetters, sufferings in the natural and social relations within no-self and altruistic spirit. That is a significance of the perfect person in the Buddhist education.
Book's Contents and Sample Pages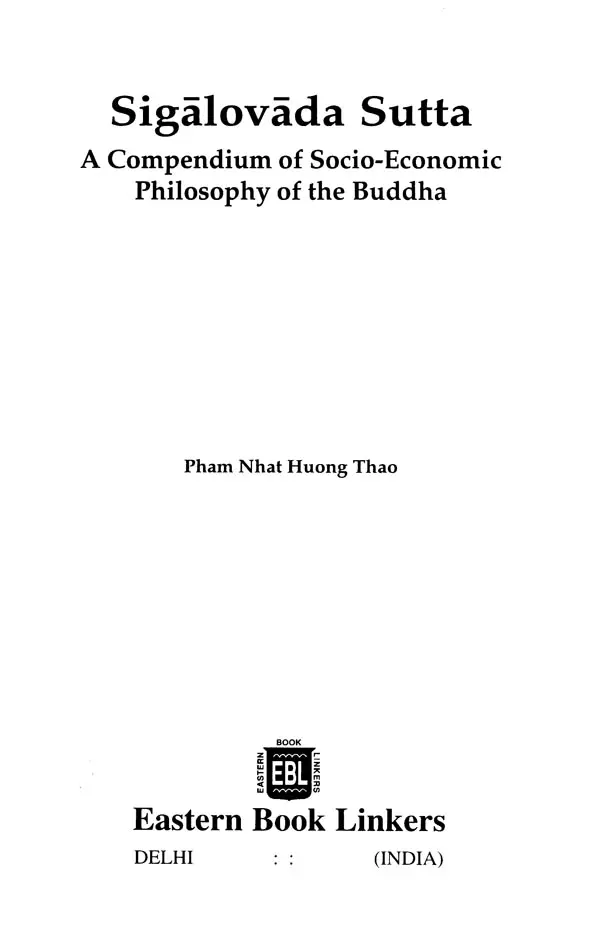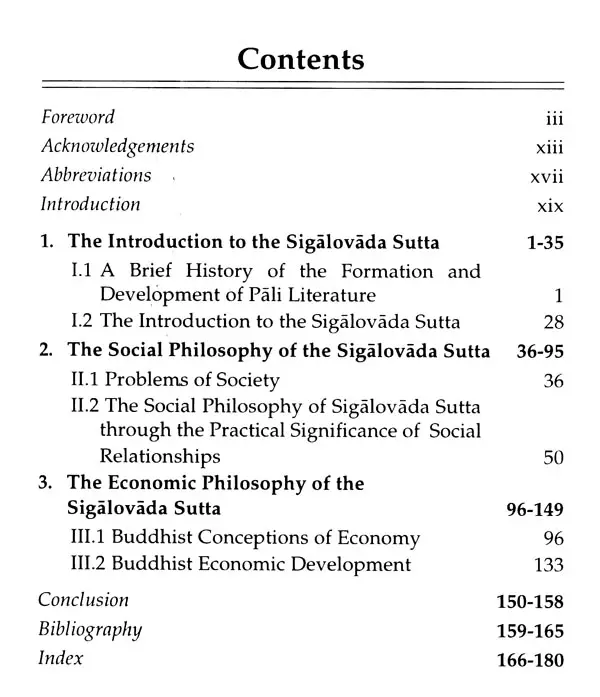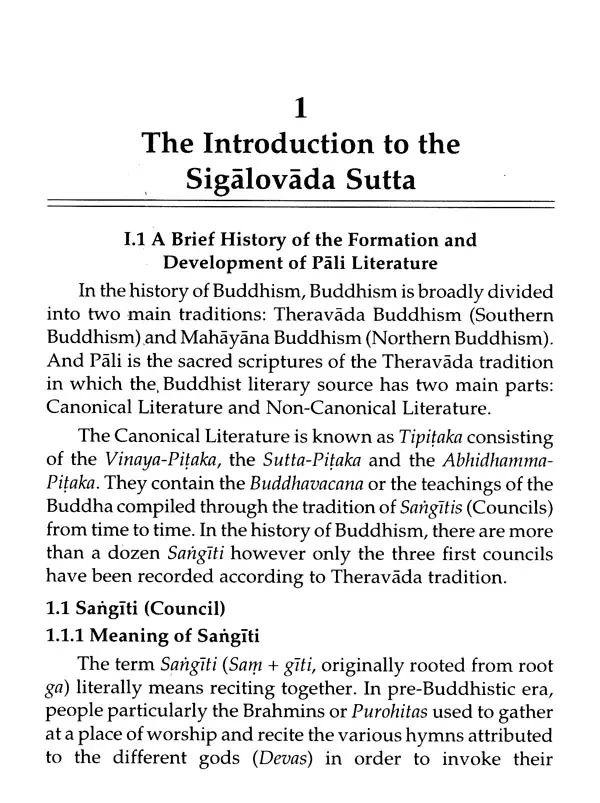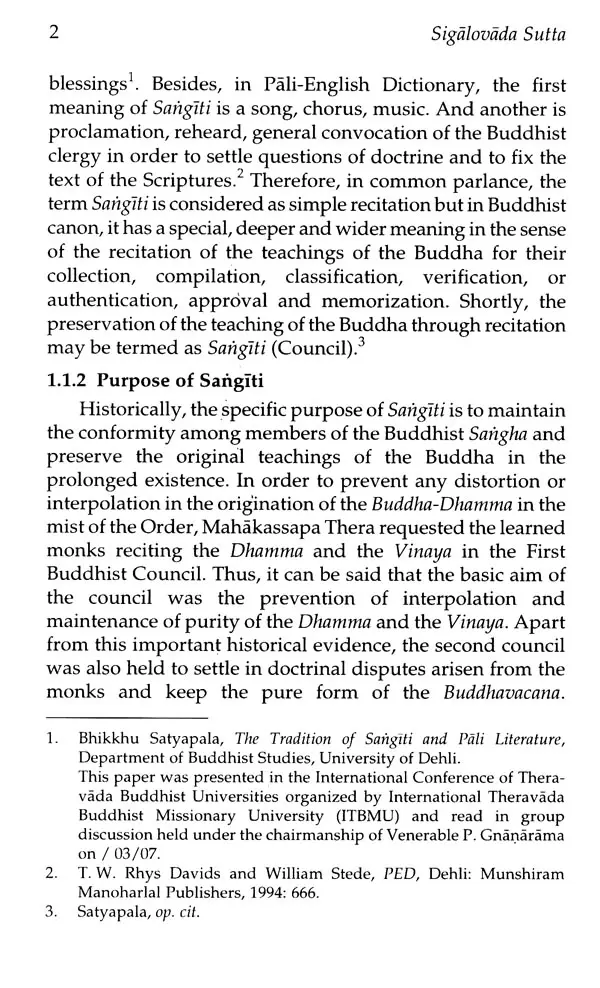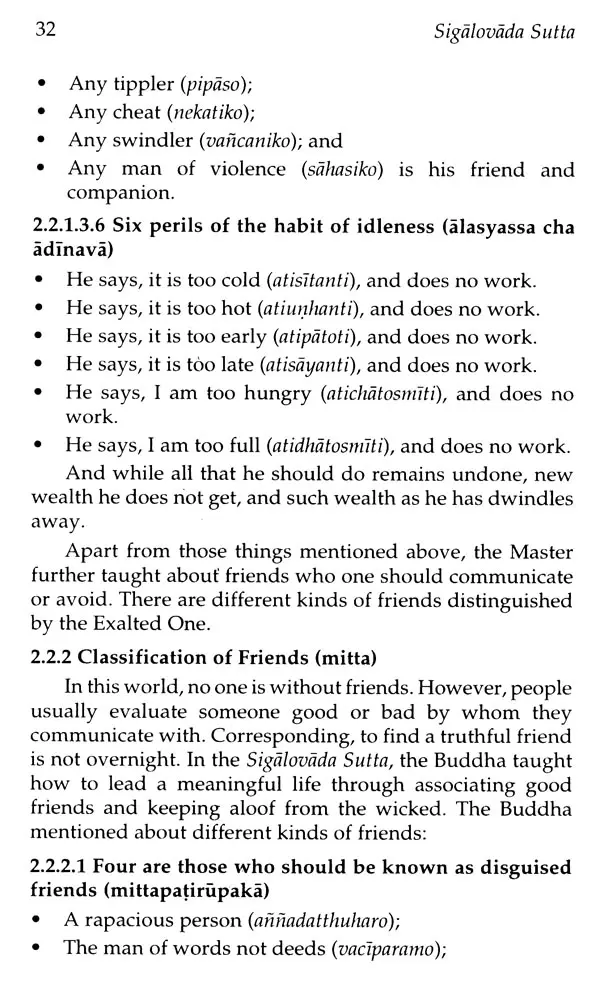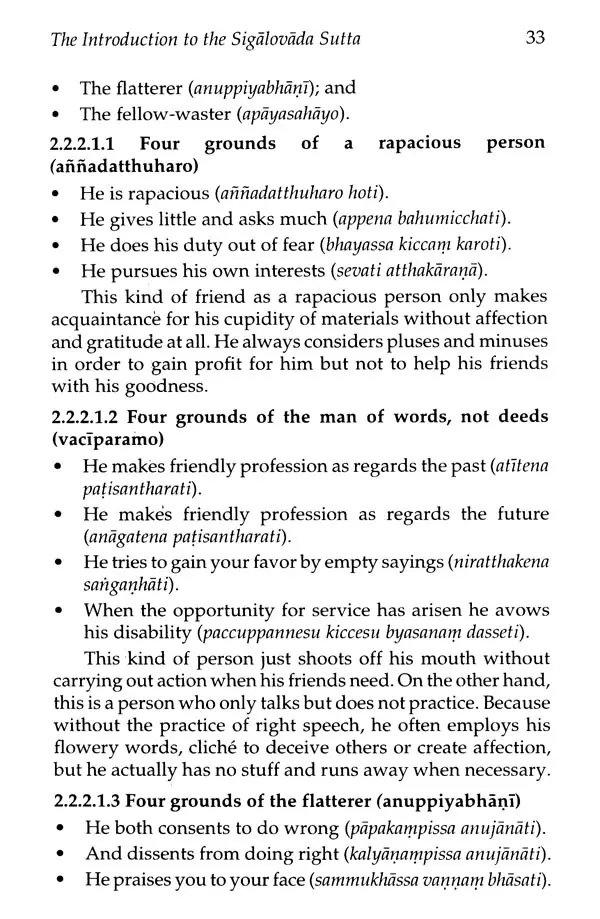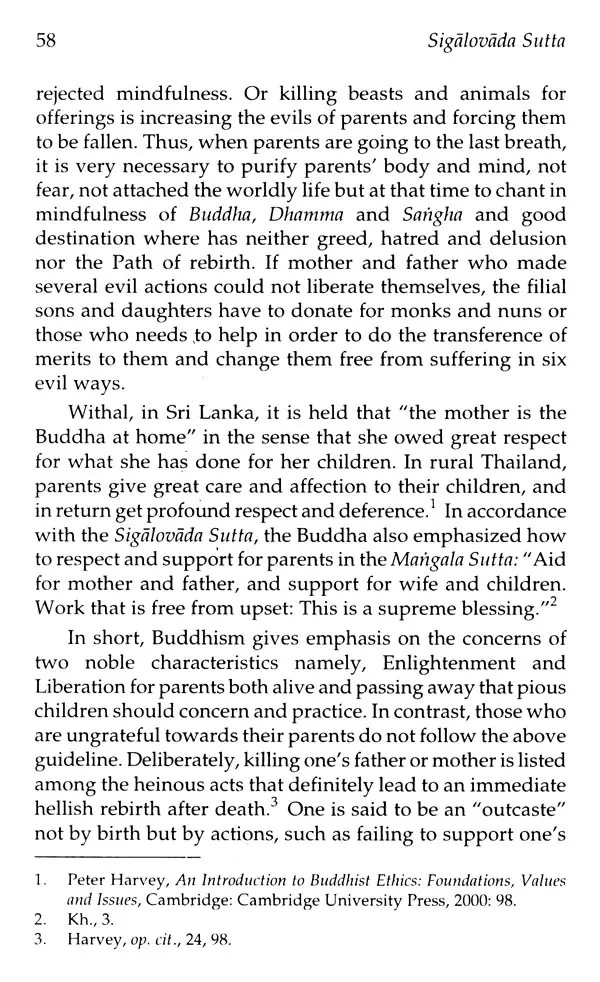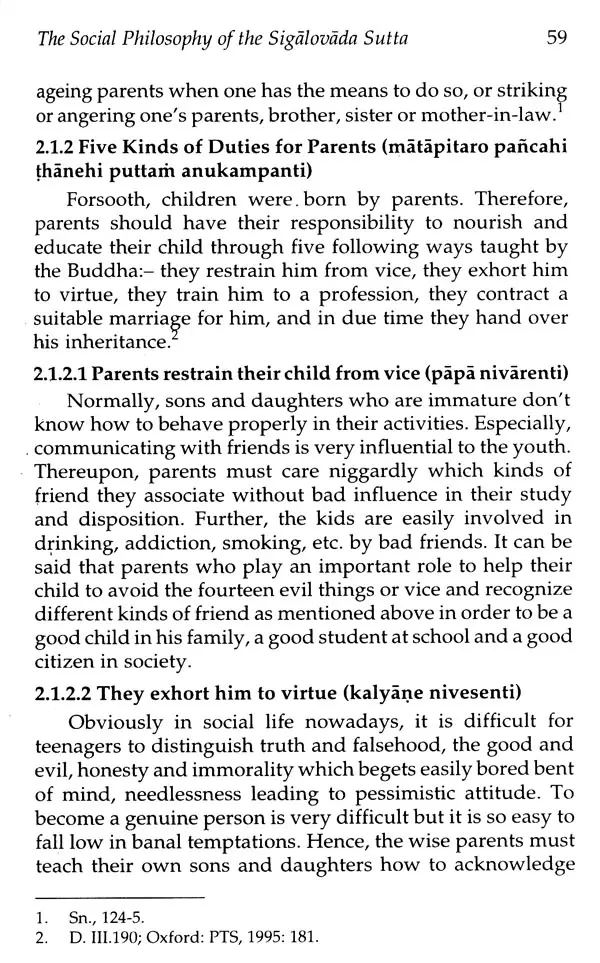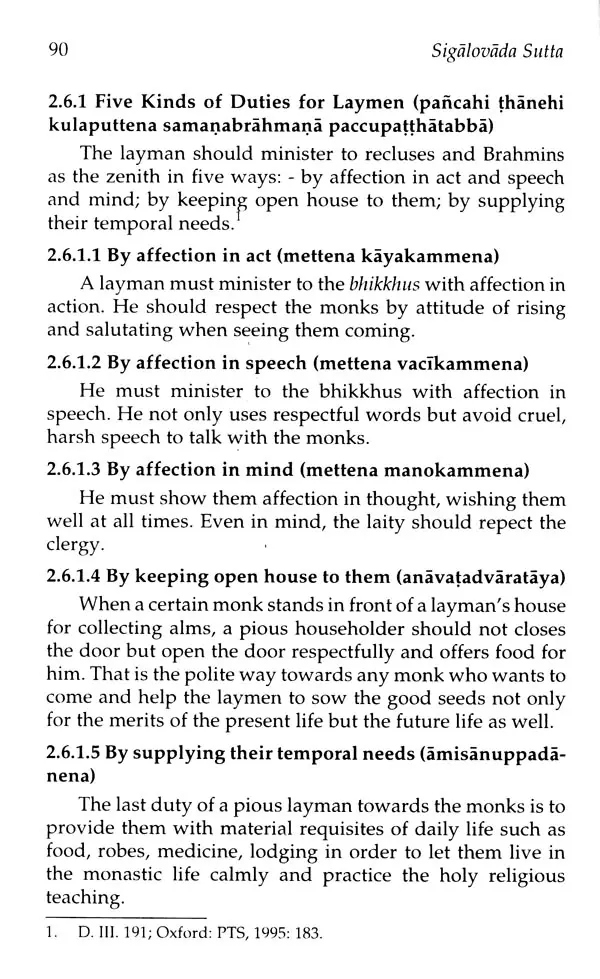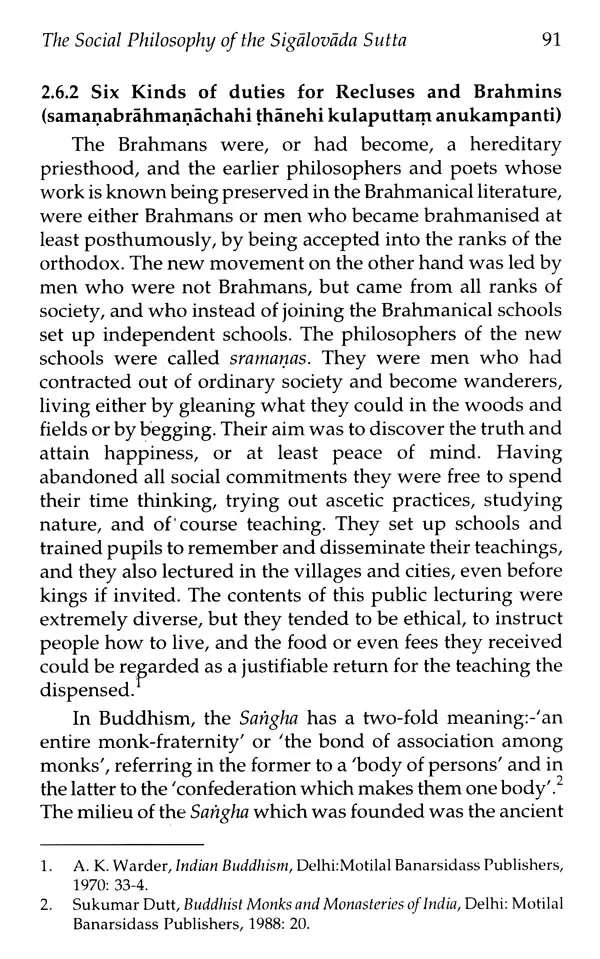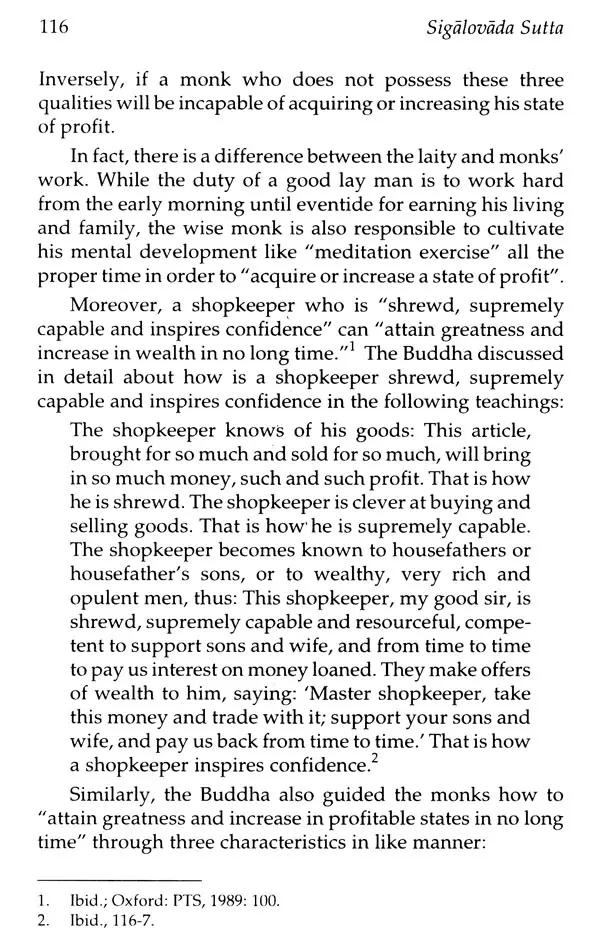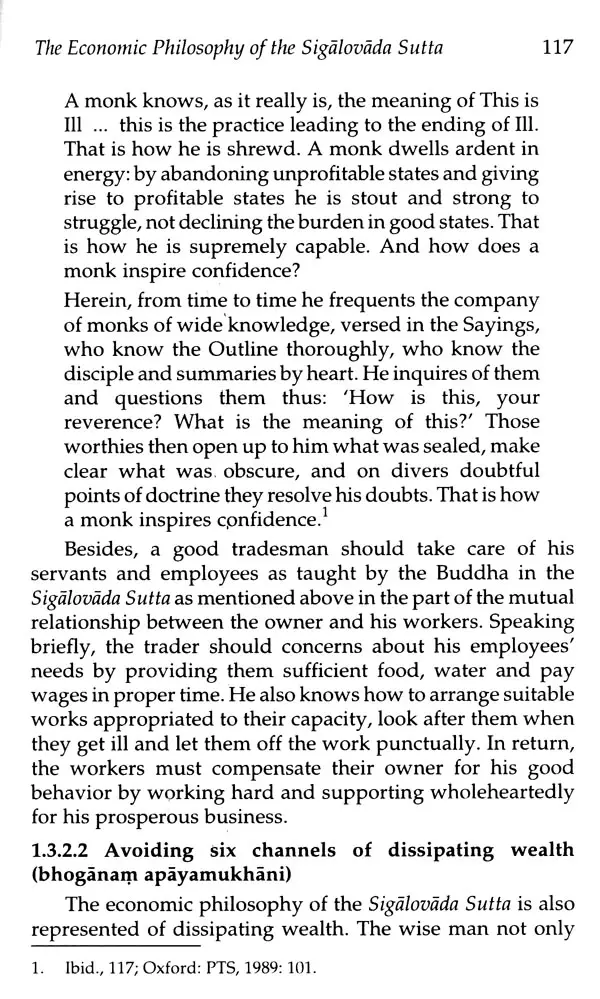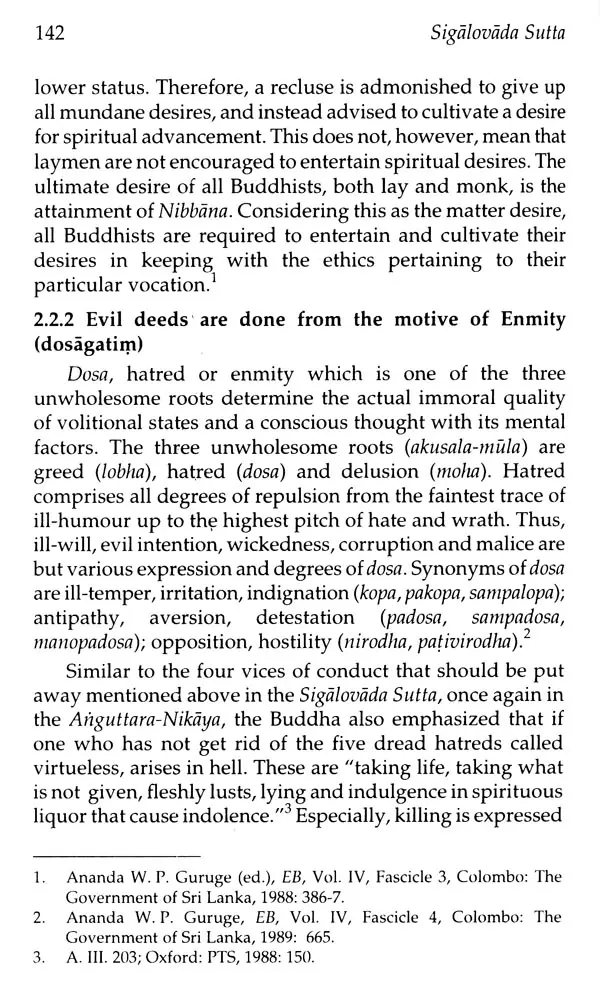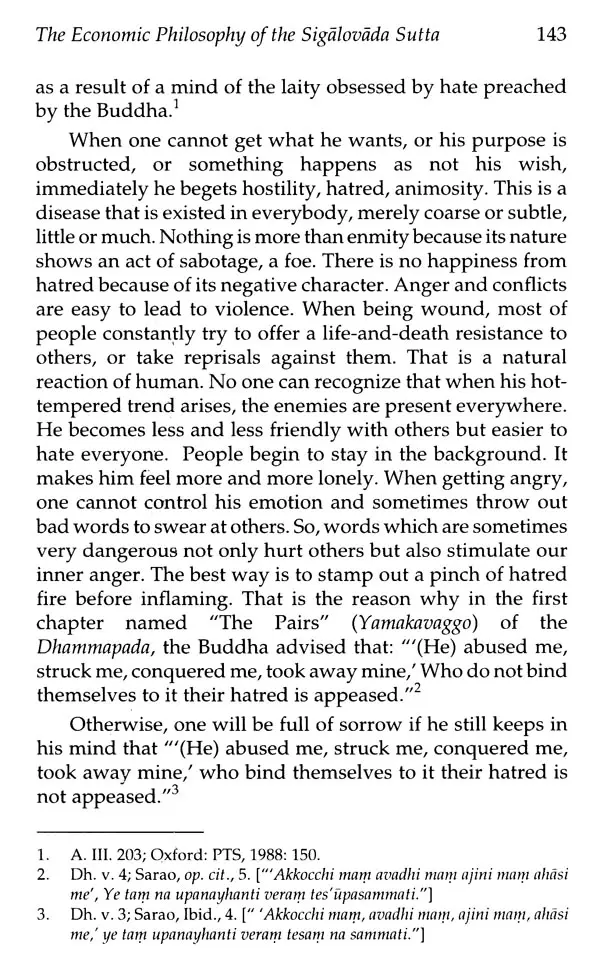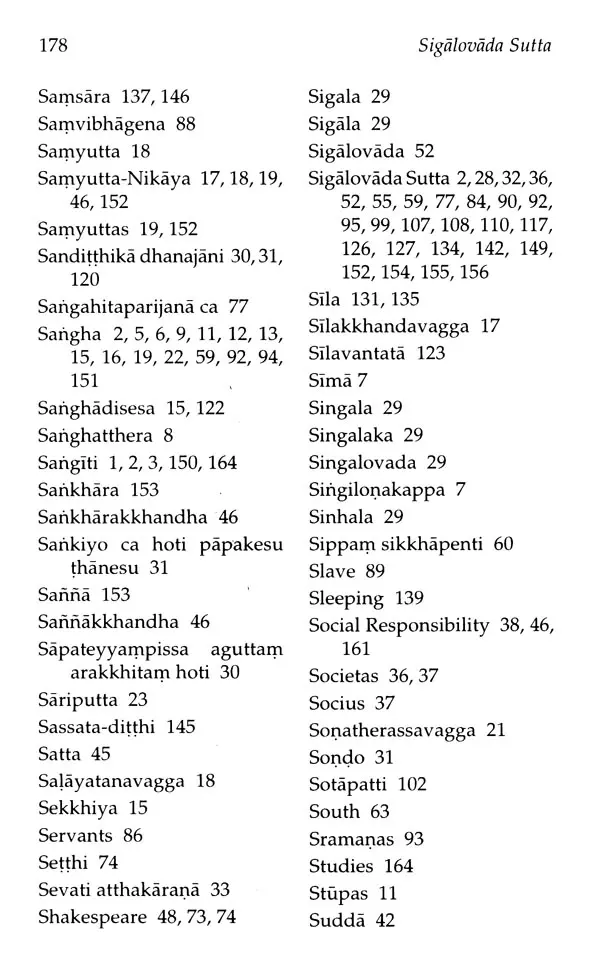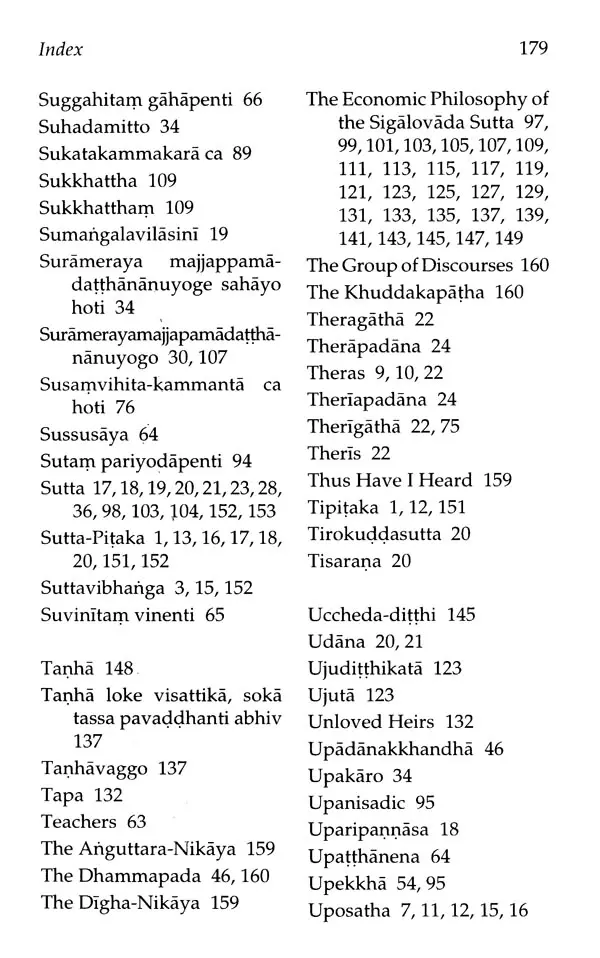 ---
We Also Recommend