The Sikh Way of Marital Living
$2400

$24.00
Tax included.
Shipping
calculated at checkout.
---
---
Book Specification
| | |
| --- | --- |
| Item Code: | AZI103 |
| Author: | Amrik Singh |
| Publisher: | LAHORE BOOK SHOP, LUDHIANA |
| Language: | English |
| Edition: | 2014 |
| ISBN: | 9788176473491 |
| Pages: | 128 |
| Cover: | Hardcover |
| Other Details | 8.50x5.50 inches |
| Weight | 252 gm |
Book Description
Foreword
After a long wait, Guru granted the blessed boon in this human form. His benevolence was not fully relished as yet when the worldly effects like ego and pride made such aggressive assaults to make this self-being bruised and wailing. The Guru gave protection from such a beating, redressed the wounds and put it on the path of moral virtues. It was taught such modes and means that helped the being in not only achieving his purpose in life, but also spend every day in full mirth and merriment. Such an ingenious way saved one's life and faith as well from ruinage.
Among the various modes like ego, pride and social approval that make one desperate in life, marriage was also one among these. Just for the purpose of winning social-acclamation, people had become used to spend lavishly by indulging in vices like drinking and debauchery. In a way, they themselves ruined the garden of their comfortable living. The wicked greed of dowry on one side made such cruel aggressions to exterminate the other side on the altar of dowry. One side met its end while the other went behind the bars to swelter daily in the fire of repentance. Very kindly, the Guru bestowed the wonderful boon. of Anand Karaj' to relieve such people of their sufferings and make the families live harmoniously as one soul in two bodies and face the hurdles of life courageously. Marriage became an example of life-long happy living for others. All this was possible through divine sermons of the Guru. It was a long-cherished urge to share the congenial concept of Anand Karaj with the congregation, but the apt time could not be possible. As a matter of coincidence at Richmond Hill in New York, the Sikh congregation managed to establish the gurdwara in a residential place when the gurdwara in actual was burnt in fire. Arrangement for stay of the Ragis and Preachers was made in the houses of some devotees. I was assigned the month-long service there and Giani Hardev Singh Ji arranged my stay in the house of a very dedicated family of S. Devinder Singh Ji. S. Devinder Singh and Mrs Amarjit Kaur provided such a peaceful living that helped the blessed words eke out of the humble heart to find their inscription on the papers, and all these found compiled in book form: Viah Are Nirbah; The Sikh Way of Marital Living'.
In completion of this endeavour, I stand beholden to the Satguru Almighty whose blessed words have provided not only: the unlimited worldly provisions but also the love and regard of his congregations. I am grateful to S. Kulbir Singh who went through the proofs and the effort became easy Presently, Messers Lahore Book Publishers, Ludhiana deserve my gratitude for happily bringing out this book in English version. I am thankful to my respected brother Chhanbir Singh who could spare time. to write 'Preface to the book.
The book is being brought out in English so that its reading may benefit vast number of readers all over the world. The effort is in the form of relieving myself of the debt that I feel carrying. It is the unlimited love and regard that I have been getting from: the Guru-devotees residing in foreign lands-England, America, Canada, Norway, Thailand and so many other countries. As testimony of the Guru's words: Vich sangat har prabh vartada-In congregation does He prevailth', the devotees have stood at my back as His support. I am indebted especially to the cooperation offered by Makhan Shah Lubana Gurdwara New York, the Ravidas Sabha at Richmond Hill and Dixy Gurdwara in Canada and the Southhall Gravezett in England. I am heartily grateful to Sahibzada Jujhar Singh Gurmat Missionary College, Chaunta (Ropar) and respected Principal S. Baljit Singh Ji..
In regard with providing apt harmony at home, I shall not fail to accord my gratefulness to my wife Amarjit Kaur and my sons Manpreet Singh and Gurpreet Singh.
Lasly, I request for forgiveness in case of any lapse on my part and shall eagerly wait for any kind of suggestion for improvement that may be carried out in next edition.
Preface
While moving about among the congregations, we meet numerous Guru-blessed devotees. But at the time of writing a few words in regard with this book, I find it essential to write, though in brief, about my meeting the three persons.
We were all on the path of Guru-ideology, but a little of differences in views turned our meeting into somewhat controversy.
Since the intention was positive, the Guru-gracious did not let us part. With rectification of our misgivings, the controversy was resolved into cordiality to the extent of ever existence till today.
It was a Guru-blessed miracle that the three of us began the service of preaching of Gurmat ideology from Jalandhar. Not only the religious discourses, we started the Gurmat classes also to associate the youth with Guru-teachings; and the effort proved successful. My humble self had seen very little of such a selfless spirit among preachers, and this spirit added further to our nearness.
In allegiance with the Guru's word: Ih sreer kur kust bharia gal tai pap kmai - neck-level sins commits this body malicious filled, everyone of us is evil-prone. We are wont to hide our misdeeds and show our good points. But the concealed misdeeds often get exposed and become the cause of differences. But we are all in unison here by Guru's grace. He has been extra kind to save our good deeds from ill ones. Submitting to the upheavals of time, we may say: Jaha dana tahan khane Nanka sach hey- True it is O Nanak, we shall eat where the destined grains are. Such a destined mode made one of us reach the land of Canada. He is Giani Sahib Singh whom we read and listen to relive our past moments spent together.
Second one is Giani Pinderpal Singh Ji who moves about all over the world to disseminate the Guru-ideology with full dedication and commitment.
Third one is Giani Amrik Singh Ji who is heart and soul engrossed in his Guru-blessed routines in Chandigarh, Mohali and all over the world.
These activities, no doubt, have shortened our meeting hours but I am awfully glad that our internal kinship is so intact till now even. Lovingly The Guru Great so benignly put a pen in the hands of this Amrik Singh.
**Contents and Sample Pages**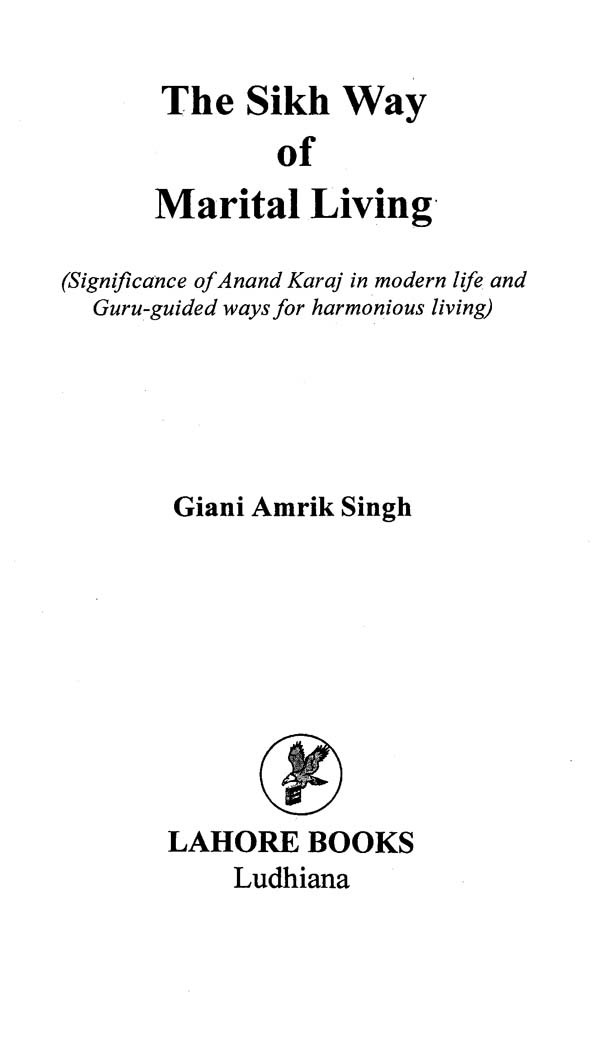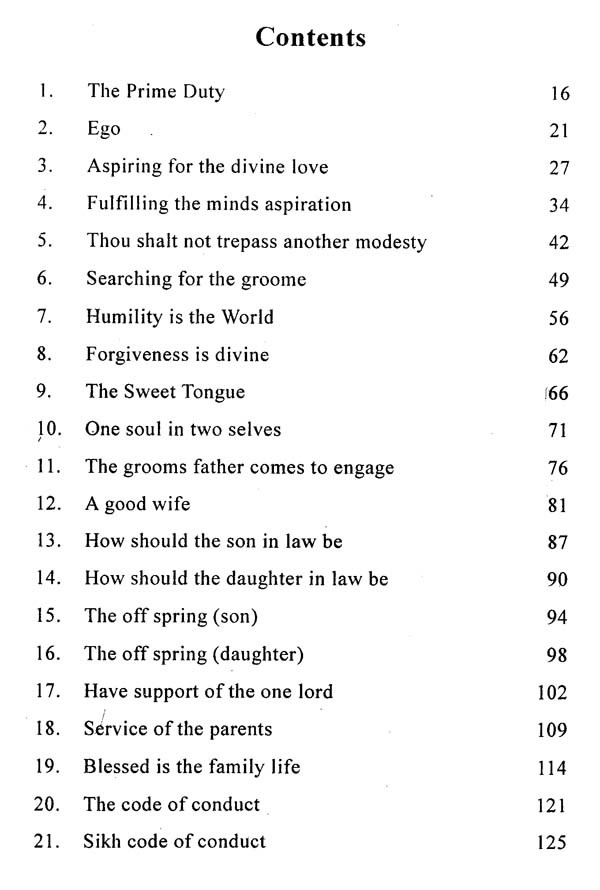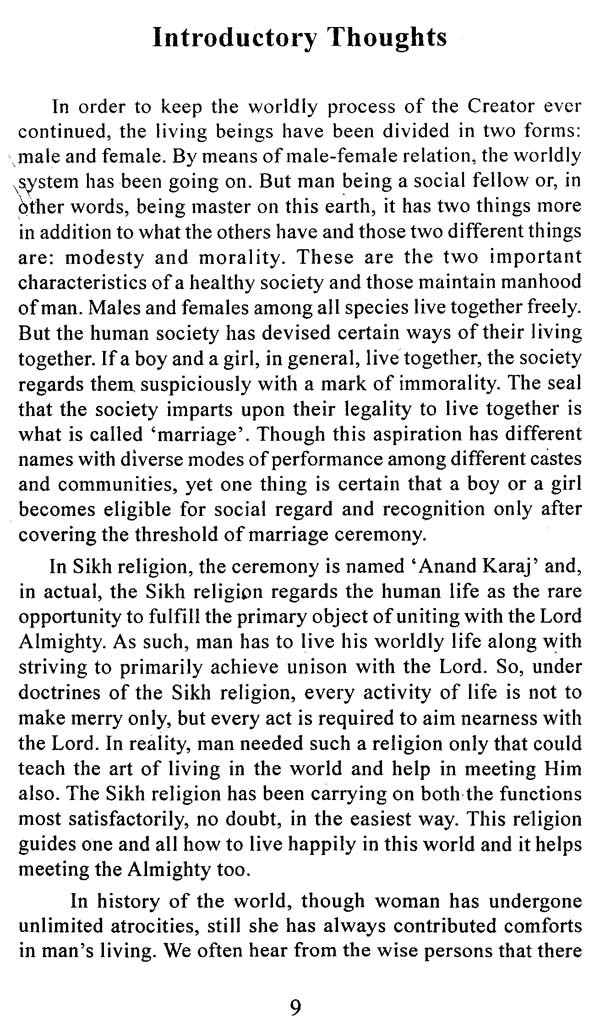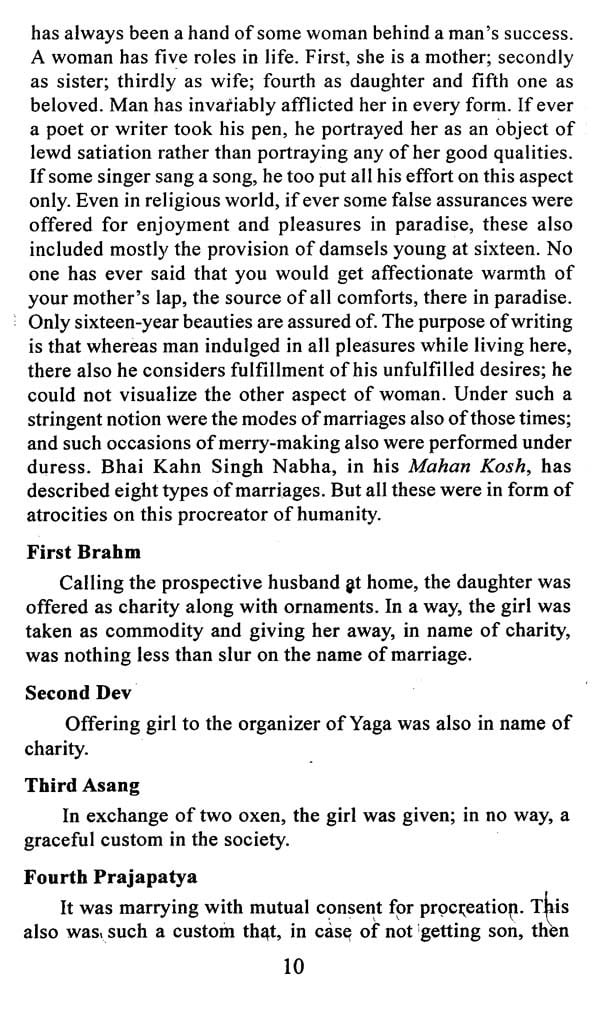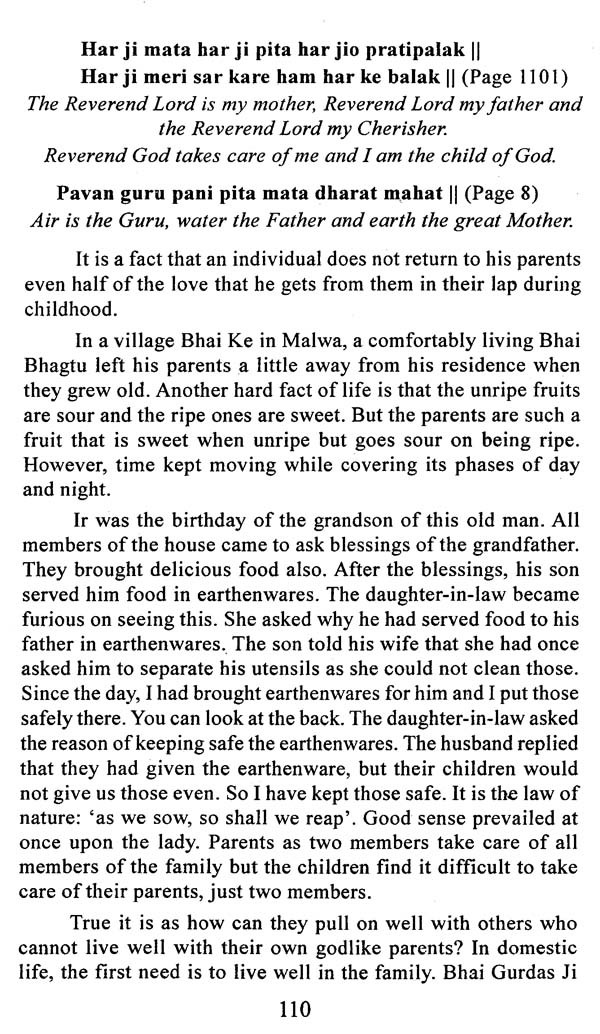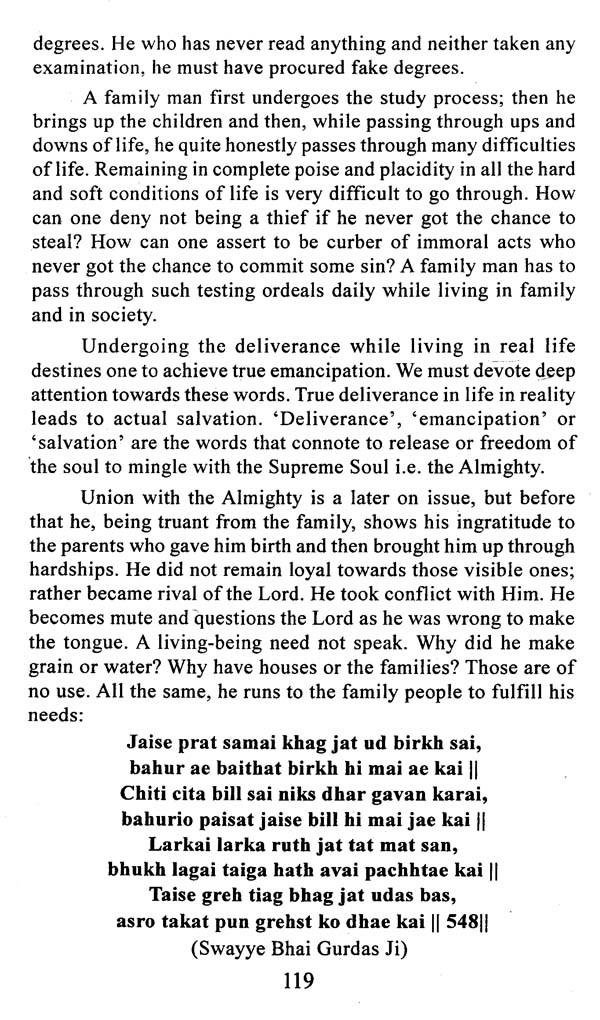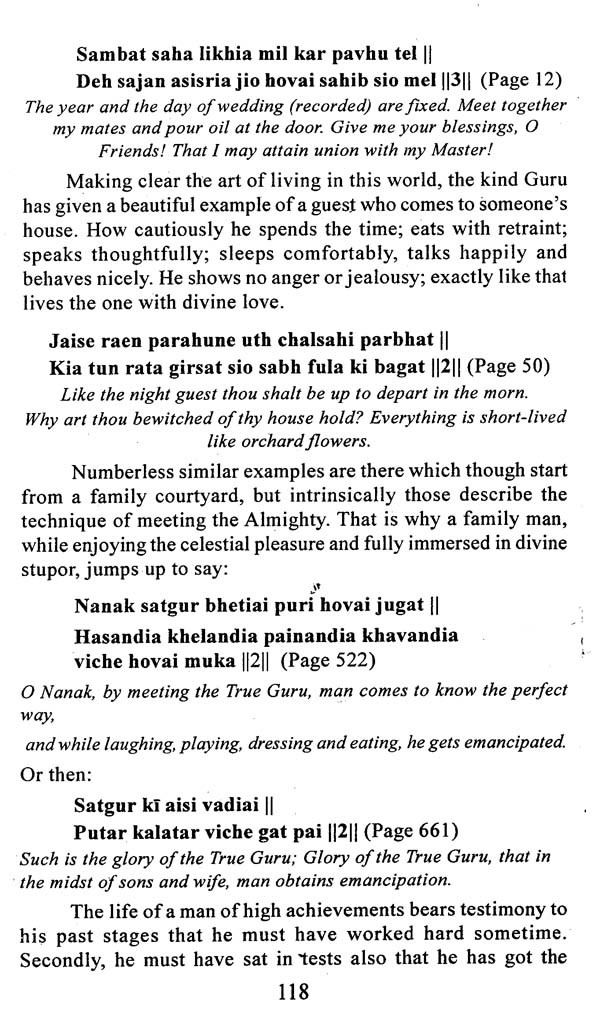 ---
We Also Recommend