Silhouettes of Russian Literature- Pushkin to Yevtushenko (An Old and Rare Book)
$3100

$31.00
Tax included.
Shipping
calculated at checkout.
---
---
Book Specification
Book Description
About the Book
This book is perhaps unique in that it covers 200 years of Russian literature in about 200 pages. No writer of importance nor any of their immortal creations is left out. Nor is this book a mere resume of the great literary heritage of the Russian people. History and sociology are woven into the analysis and interpretation of the major works of the classical as well as modern writers of Russia.
\The author has a keen sense of history which enables her to draw the historical and social framework of her subject with a sure hand. She calls it "The Russian Spirit.'. She also brings a deep insight into the political and social undercurrents of Russia during the Tsarist period, the Transition, the Bolshevik Revolution and the Reconstruction, to get at the roots of literary inspiration of the major protagonists. "Russian Literature", as the author says, "speaks eloquently of the resilience of her people who could endure the bitterest ordeals without bitterness or defeat. There was always room for laughter, as in Gogol, or for compassion as in Chekhov. Gloom itself was woven into the colorful fabric of literature-exotic, exuberant, attuned to vastness and beauty, brave and always humane. The thread uniting the novelists and poets with their diverse philosophies and techniques is the unbreakable bond of love - the love for Mother Russia, her landscape and for her people – chromatic inchoate, generous. This passionate tenderness for a country and for its people is perhaps unique in Russian literature, subjugating all ephemeral themes to this timeless one.
" Achala Moulik has described and analyzed each of the major works of this period just as she has told the life stories of the great writers with understanding and sympathy. She has a personal viewpoint about most of the writers which is refreshingly original. She compares Pushkin with Dante, describes Lermontov's poetry as "the poetry of youth where despair and hope fight a ceaseless battle", calls Dostoevsky a precursor of Freud and Nietzsche : "In White Nights he showed how individuals are influenced by dreams and in Poor Folk by delusions. The importance and the predominance of the sub-conscious as a psycho-analytical phenomenon came later in the 19th century, but Dostoevsky had already explored an inner world, more real, more tormenting, more significant than the visible one." The author brings Goncharov's Oblomov alive as the archetype of indolence, goodness and inaction - as unique in world literature as Hamlet is of doubt and indecision. The story of Crime and Punishment and War and Peace is told with brilliant brevity. She has interesting and original viewpoints on Pasternak and Solzhenitsyn. Achala Moulik's chiselled prose and graceful scholarship makes the book highly readable. It will evoke in the general reader a lively interest in the great traditions of Russian literature.
**Contents and Sample Pages**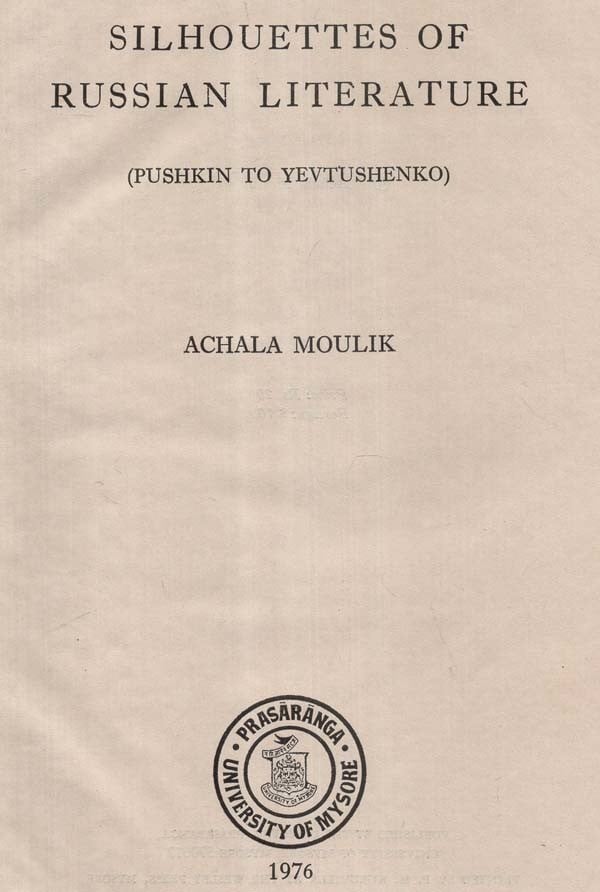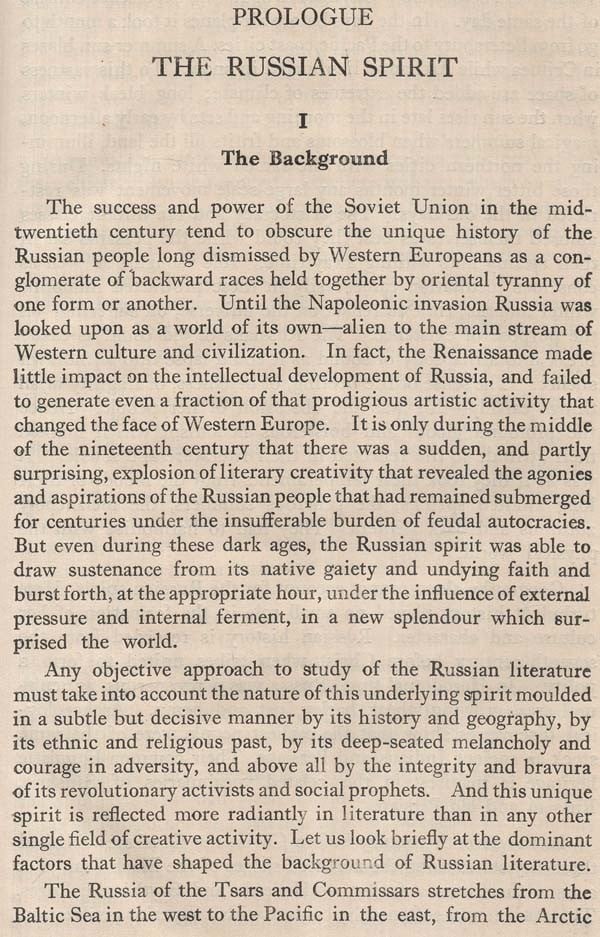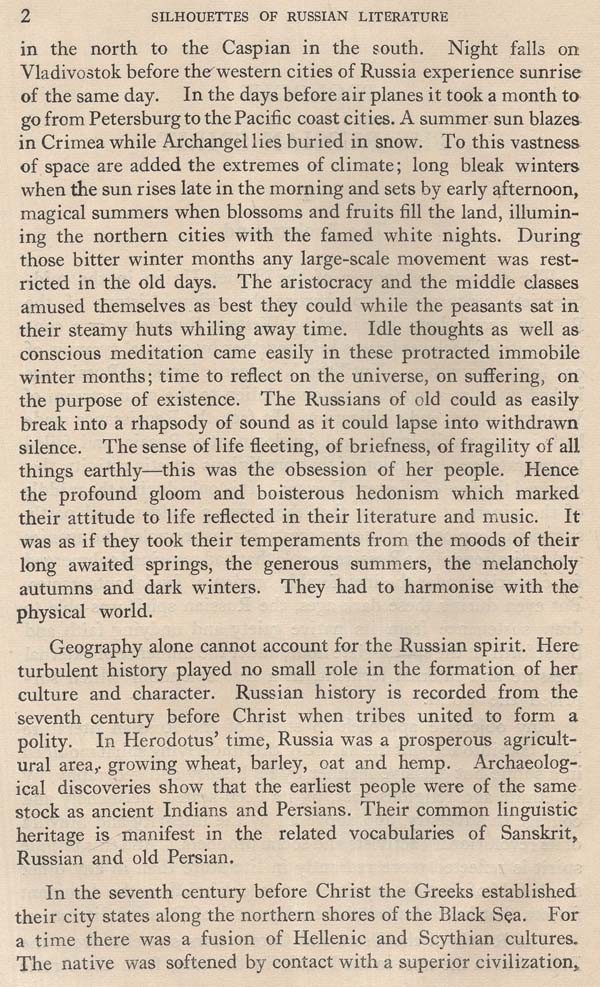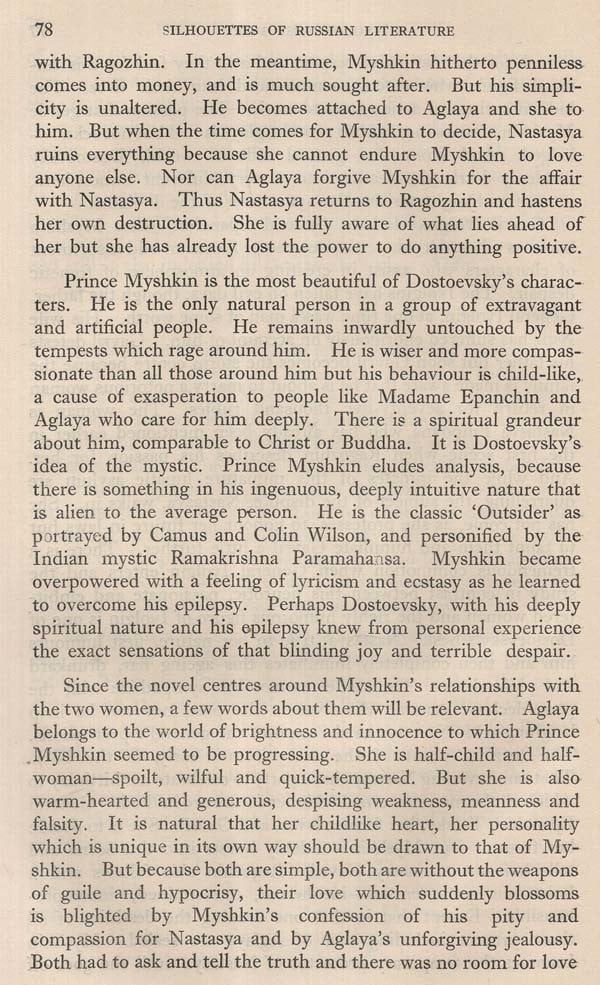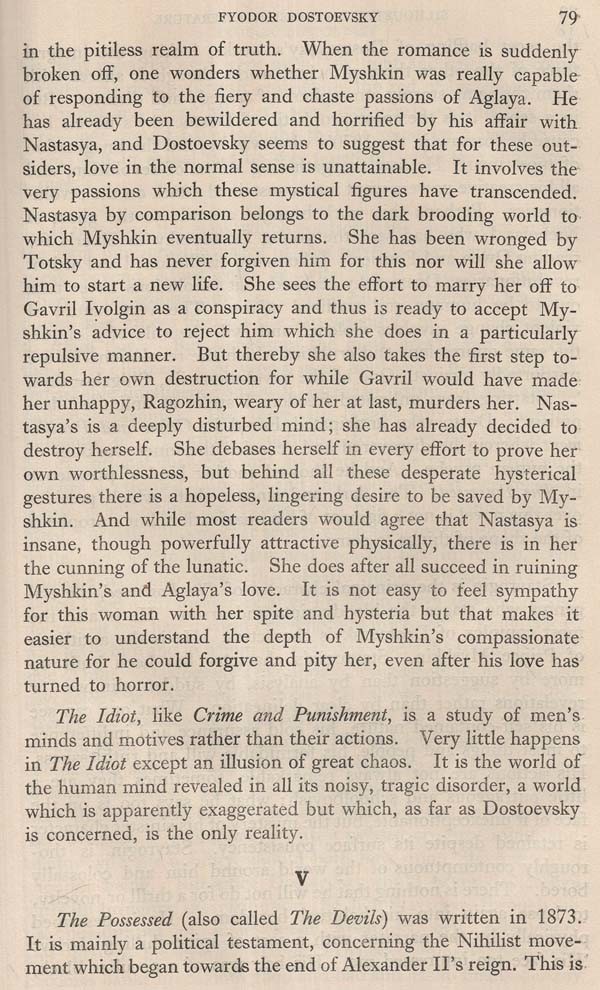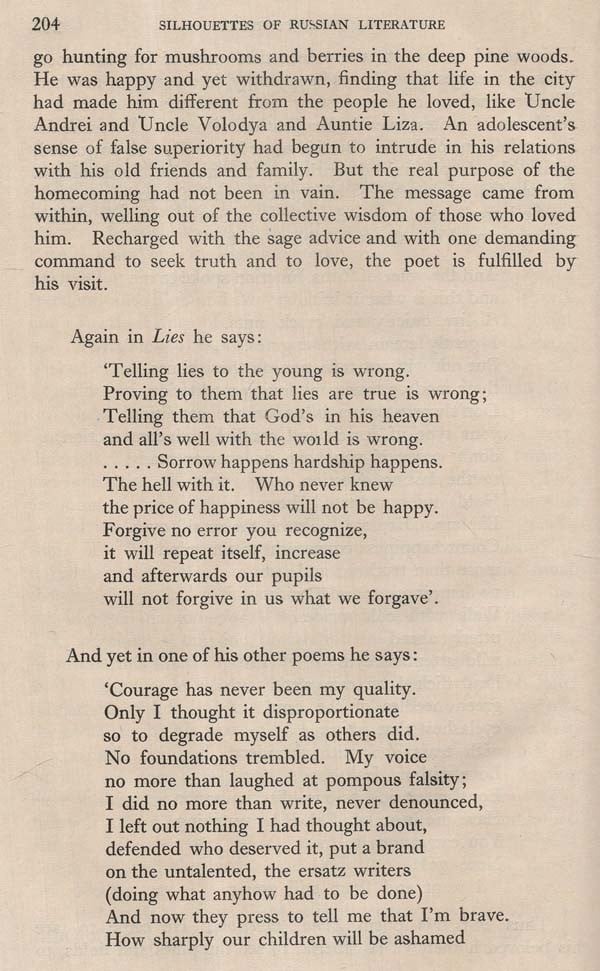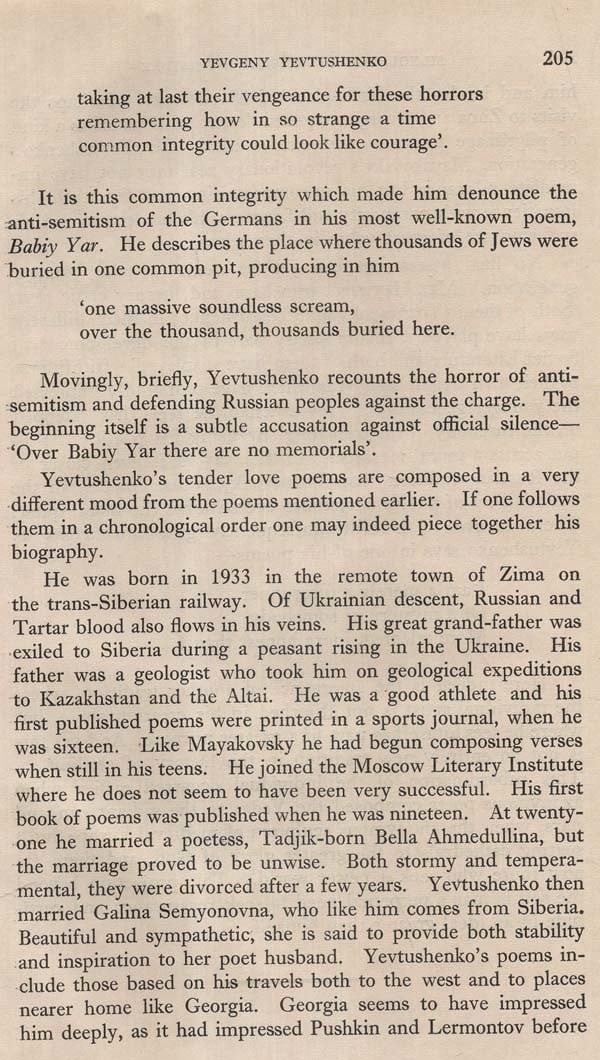 ---
We Also Recommend