Sir M. Visvesvaraya By Dr. M.G. Basava Raja
$3400

$34.00
Tax included.
Shipping
calculated at checkout.
---
---
Book Specification
Book Description
About the Author
Dr. M.G. Basavaraj, Prof. Economics in the P.G. Centre of the University at Mandya, who is also a member of the Editorial Committee, has taken pains to write this biography. For this purpose in addition to his study and research, he has visited many of those places relating to the life and works of Sir M. Visvesvaraya. I congratulate him for his splendid work.
Dr. M.G. Basavaraj, Professor of Economics in the Post-Graduate Centre at Mandya, has written this biography of Sir M. Visvesvaraya. He has visited several places connected with the author, in order to collect and update the information in this regard, resulting in giving some additional information hither to unrecorded. Dr. Basavaraj has given us both the English and Kannada versions of his work. The publications Committee thanks him for his gesture.
Foreword
It is rare obligation, a unique opportunity and a great blessing that I happen to be the Vice-Chancellor of the University of Mysore on the eve of its Centenary Celebrations. This University is my alma mater. I have grown on its lap from my student days; I have breathed its salubrious air as a young teacher; I have learnt the fine art of teaching and the arduous task of research from revered Professors who have showered on me and all those who came in contact with them unbounded love and affection. It is this act of compassion that has inculcated in me the generosity of heart and far-reaching vision to do good to the academia as well as to the society at large.
Preface
Sir Mokshagundam Visvesvaraya popularly known as 'Sir M.V.' was a very famous and great engineer- administrator applied economist of the 20th century in India and perhaps also in the knowledgeable circles in the entire world. No doubt, today, there are few engineers who can match the vision, eruditeness of administration, patriotic zeal of Visvesvaraya. He was not only a pioneer civil engineer whose painstaking efforts led to the modernization of independent India but was also a social revolutionary who set rolling various programmes of technical education, womens' education, general education, family planning, rural industrialization, development of large-scale industries which are in progress even today. A brilliant engineer with modern outlook, he was the brain behind Krishnaraja Sagar dam, Iron and Steel works at Bhadravathi, Mysore Sandal Oil and Soap Factory, State Bank of Mysore, Officers' Clubs, Hotel Industry, University of Mysore, Silk Industry, Chamber of Commerce, Hindustan Aeronautics Limited, Economic Conference, Kannada Sahitya Parishat, Car manufacturing, etc.
**Contents and Sample Pages**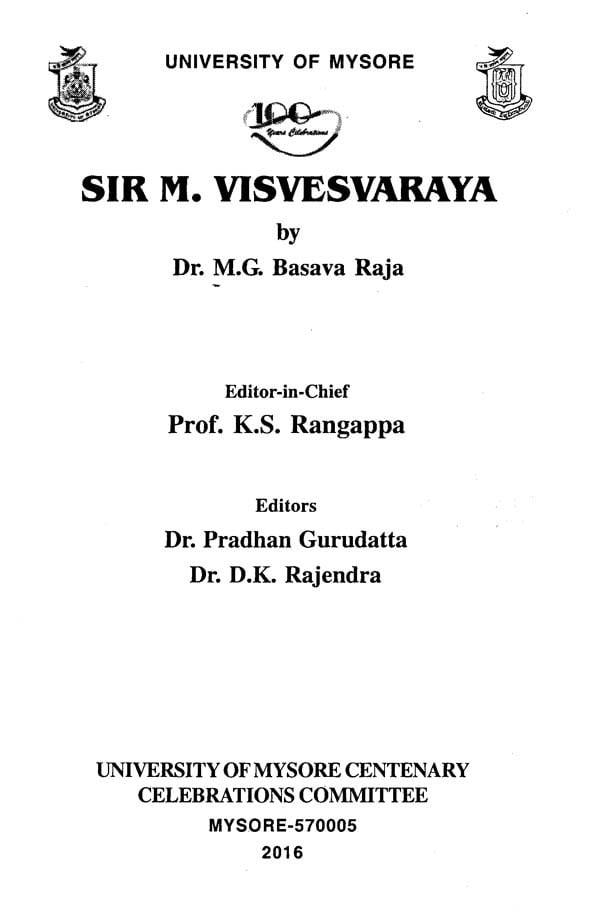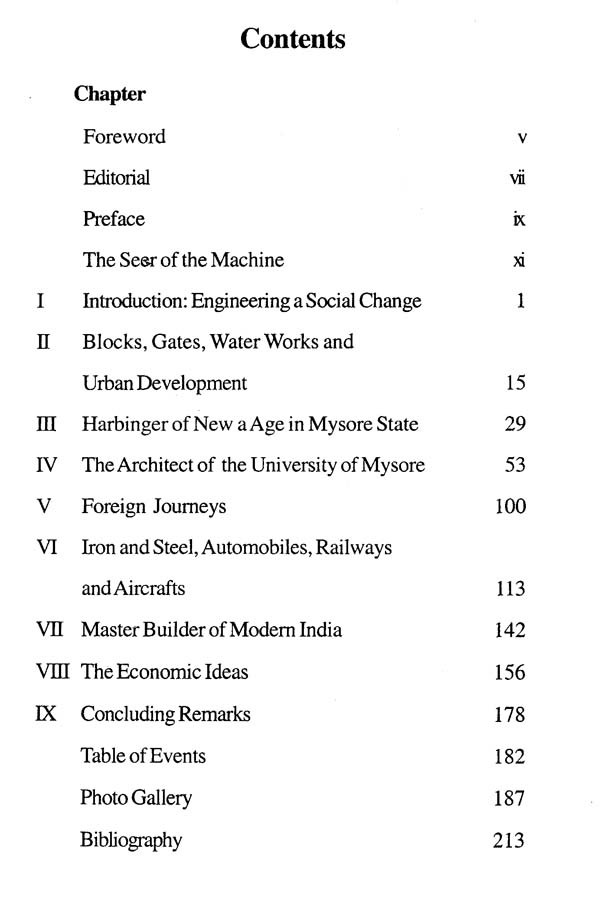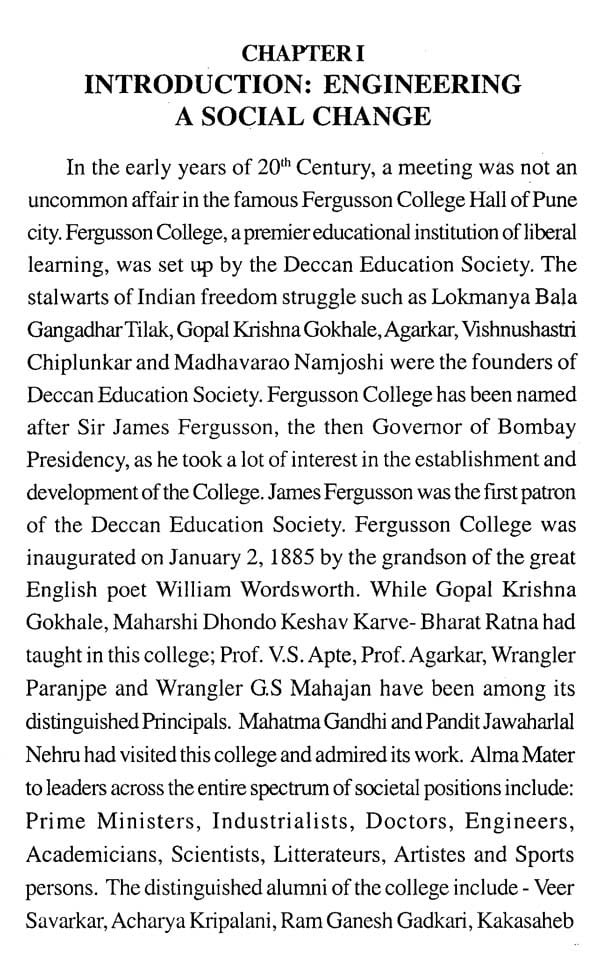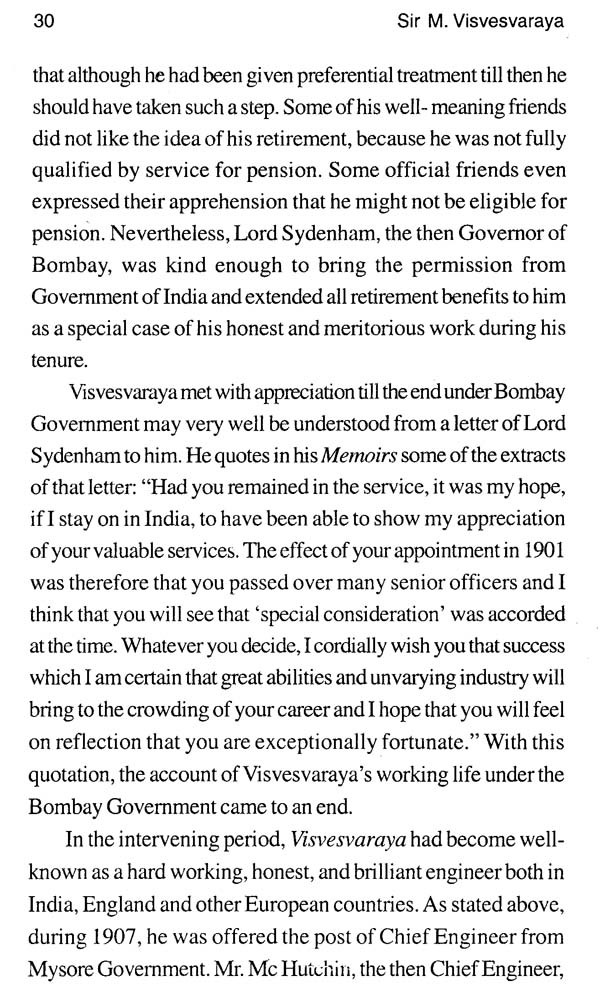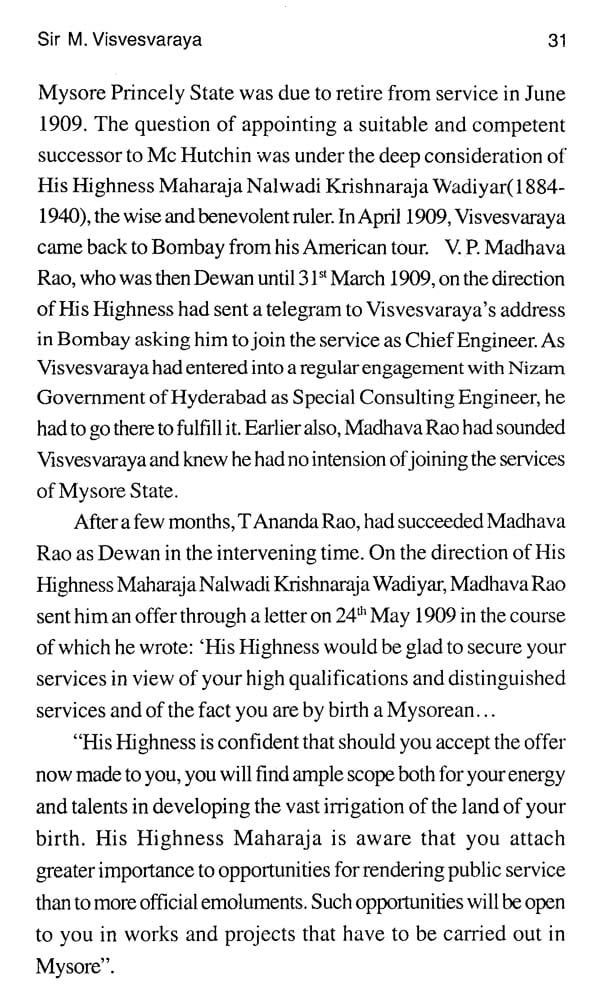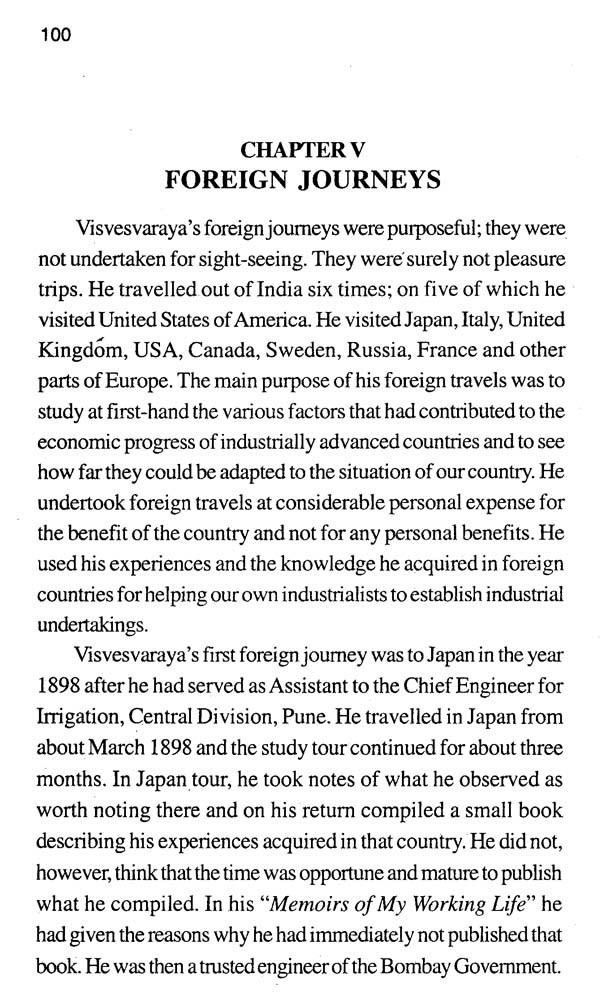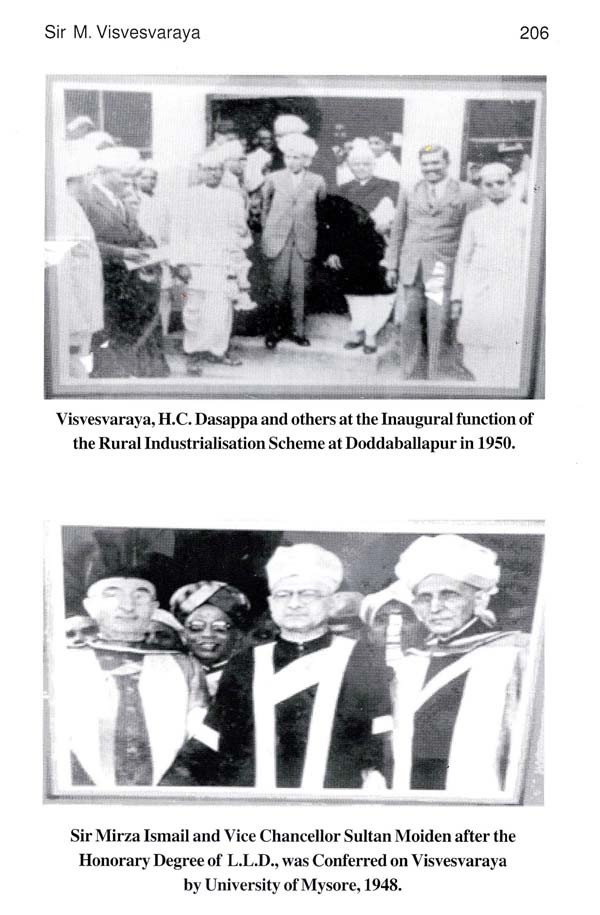 ---
We Also Recommend