Sita Returns- Modern India Through Her Eyes
$3600

$36.00
Tax included.
Shipping
calculated at checkout.
---
---
Book Specification
| | |
| --- | --- |
| Item Code: | AZE919 |
| Author: | Charu Walikhanna |
| Publisher: | NIYOGI BOOKS |
| Language: | ENGLISH |
| Edition: | 2018 |
| ISBN: | 9789386906595 |
| Pages: | 312 |
| Cover: | PAPERBACK |
| Other Details | 8.50x5.50 inch |
| Weight | 380 gm |
Book Description
About the Book
Sita is worshipped India as paragon of virtue. However, rarely mentioned often the conventions and of time; she defied Ram's stood up Ravan, and raised children as single mother.
Sita illustrates Sita's journey learn about the condition women twenty-first century India. Epitomizing struggles women Indian society, Sita relates her own experiences to those women today, creating contrast between past present.
About the Author
Dr WaliKhanna, former member of National Commission for Women (NCW), is leading human rights lawyer currently practices in Supreme Court of She founded Social Action Forum for Manav Adhikar (SAFMA), Special Consultative Status with ECOSOC of the United Nations, which works towards advancing the cause vulnerable marginalized sections society, especially women.
Introduction
Sita, born of the earth, raised among sages, the non-uterine daughter of King Janak of Mithila, devoted wife of Lord Ram, and single mother of twins Kush and Luv, is the central female character of the Hindu epic Ramayana. Sita, as an integral part of the Indian psyche, has been venerated by Valmiki in the first chapter itself, Sita, the best one among ladies, a possessor of all best qualities befitting an ideal lady, the one who is as though fashioned by a divine marvel, born in Janak's family and become Dashrath daughter in law and she whis loring wife and an ever-amiable alter ego of Ram, even the fallowed to forests, as with Lady Robini following the Moon.
A paragon of beauty, intellect, dedication, and sacrifice, Sita, the ideal woman, struggled with maintaining her dignity, her identity, and her rightful place in a patriarchal society. Worshipped throughout India, she is considered a symbol of chastity, the wife who stayed unwavering in her devotion and loyalty towards her husband Ram; like Ruth who, swearing eternal fidelity to her husband, said, 'Don't urge me to leave you or to turn back from you. Where you go I will go, and where you stay I will stay. Your people will be my people, and your God my God."
It is believed that Sita's birth preordained the elimination of evil forces, and that she was the link between the opposing forces of righteousness and evil, symbolised by Ram and Ravan respectively. Her sense of dharma or duty was superior to that of her husband, the most perfect of men, the maryada purush Ram, who sacrificed his conjugal life at the altar of 'higher' duties, first to fulfill the expectations of him as a son, and subsequently, that as a king. Sita's devotion and love for Ram, her firmness of purpose in upholding the truth, even at the cost of her own life, are all put to the test. Ram, her beloved husband, publicly declares that he rescued her to save his own honour, and Sita is made to prove her chastity multiple times. She passes each test and wins hands down, like the devotee who triumphs over the god he worships.
Fiercely independent, Sita dared to challenge social norms and break loose from the shackles of patriarchy, while making her own choices with courage and dignity. She did not allow her life situation to choose for her, nor did she let the abuse dishearten her.
**Contents and Sample Pages**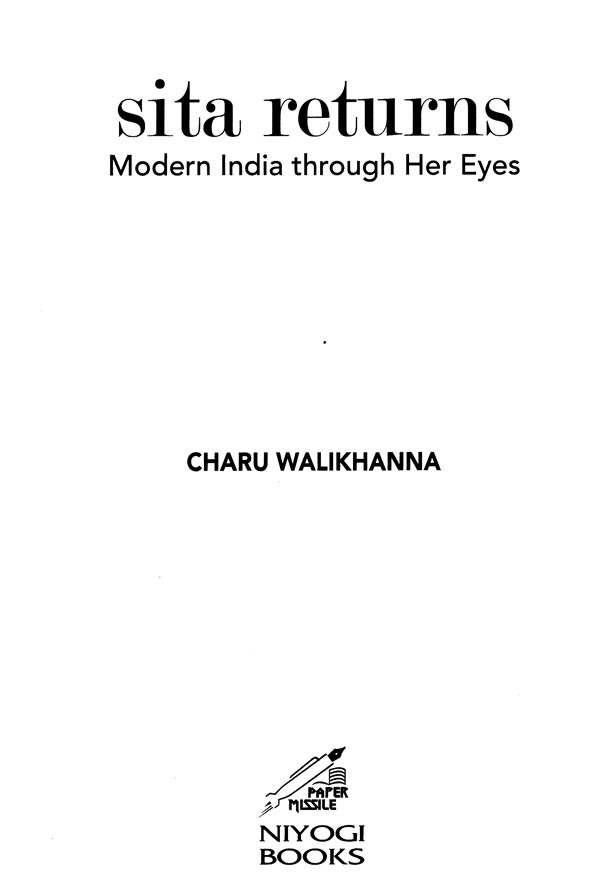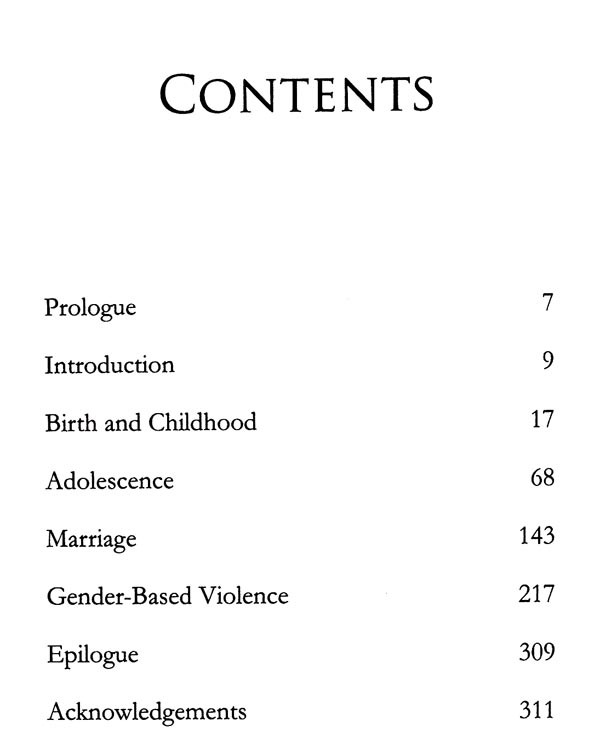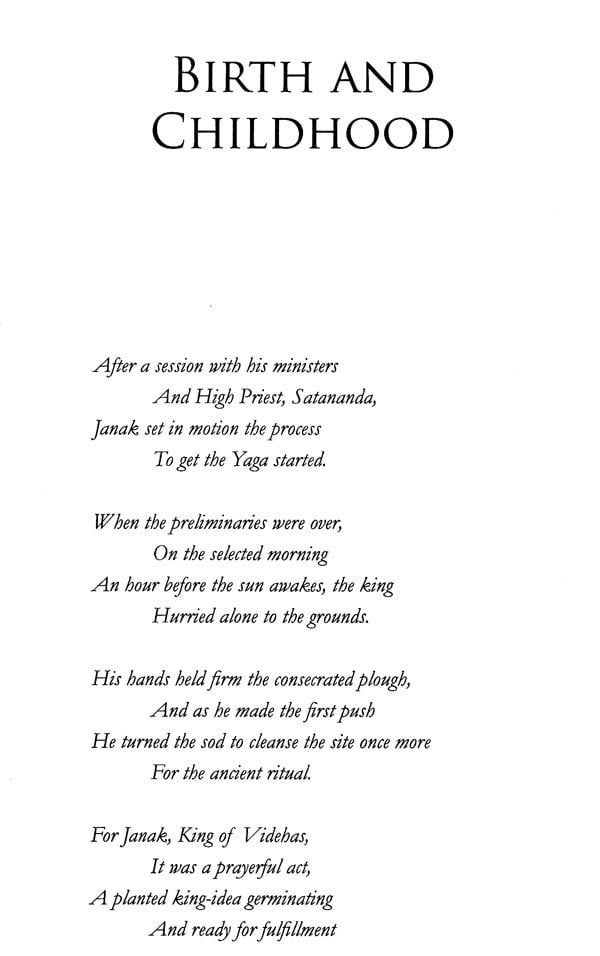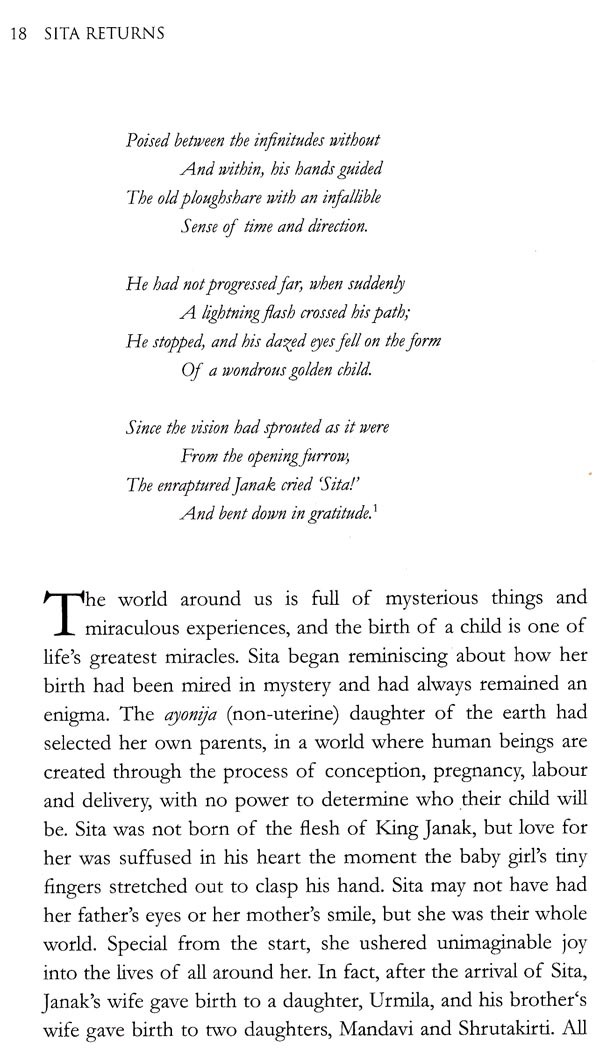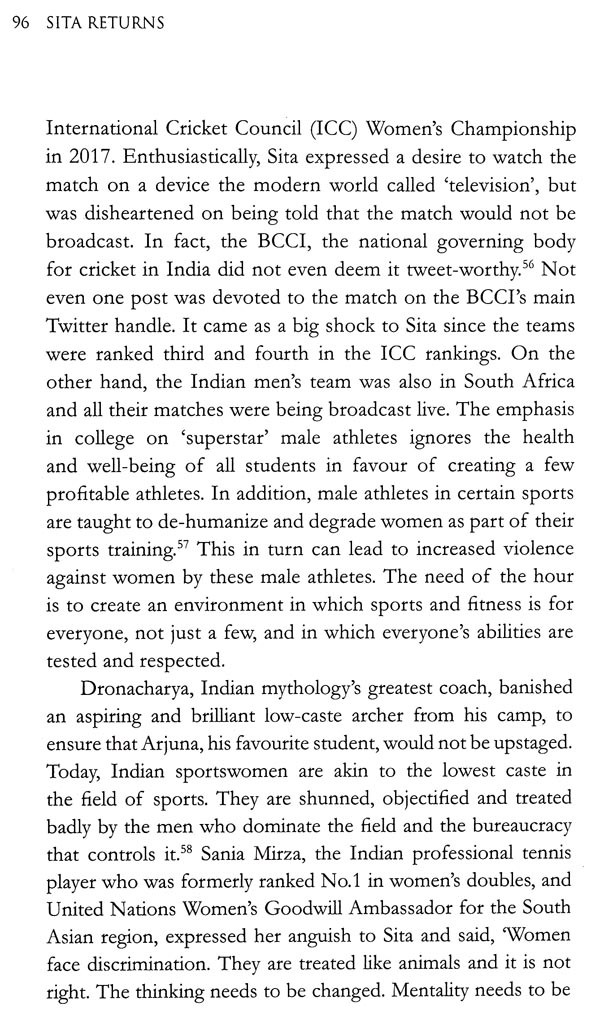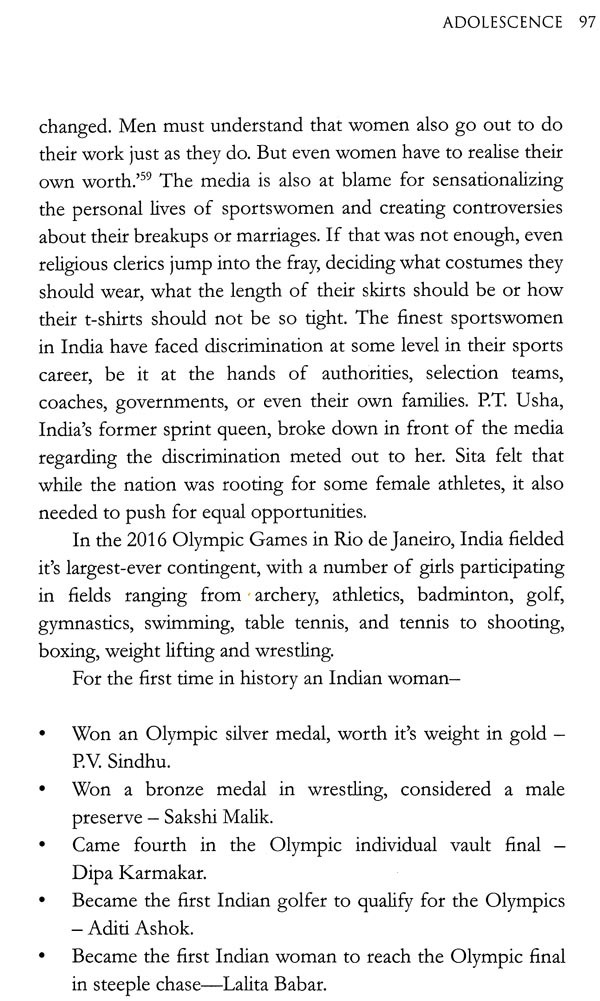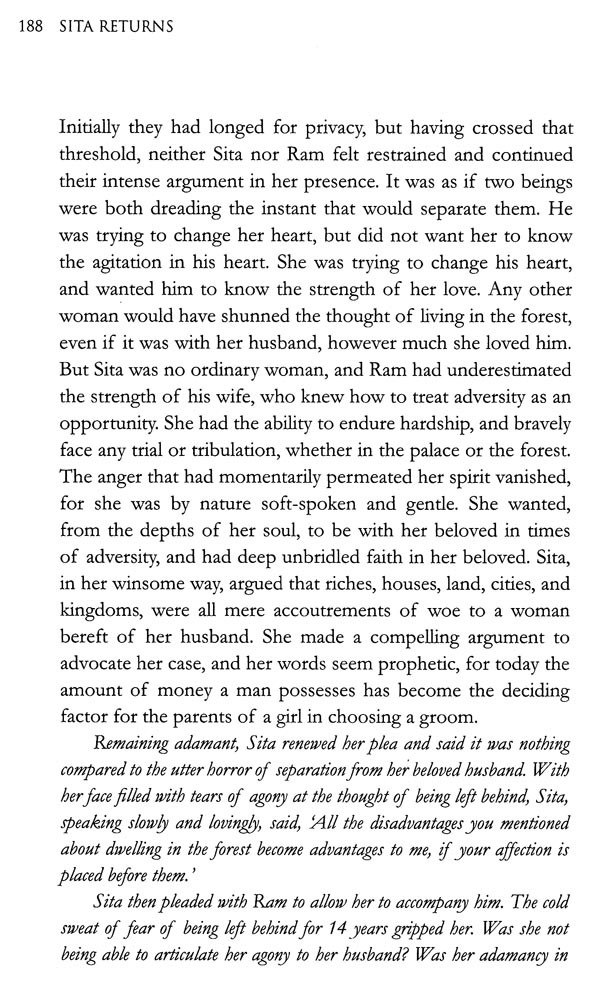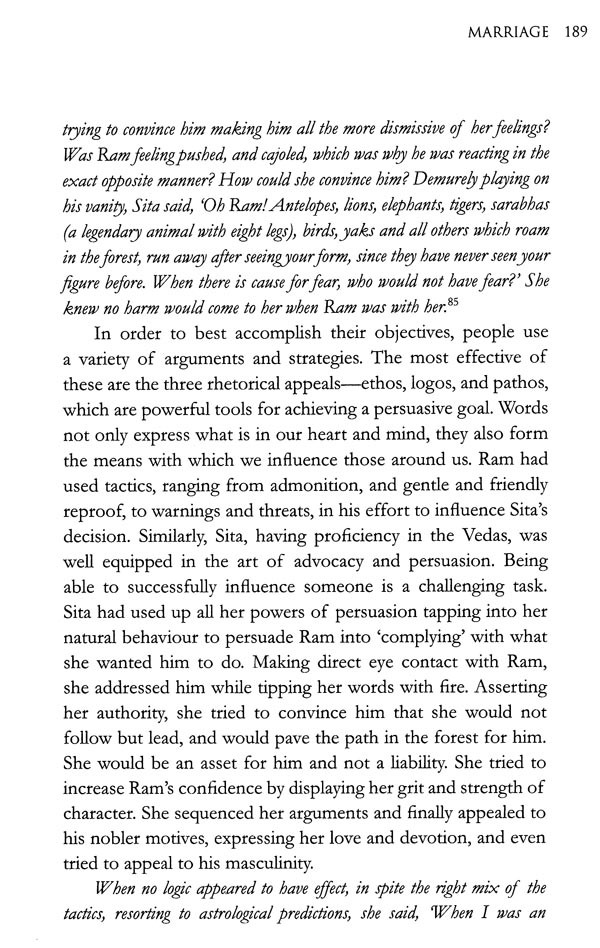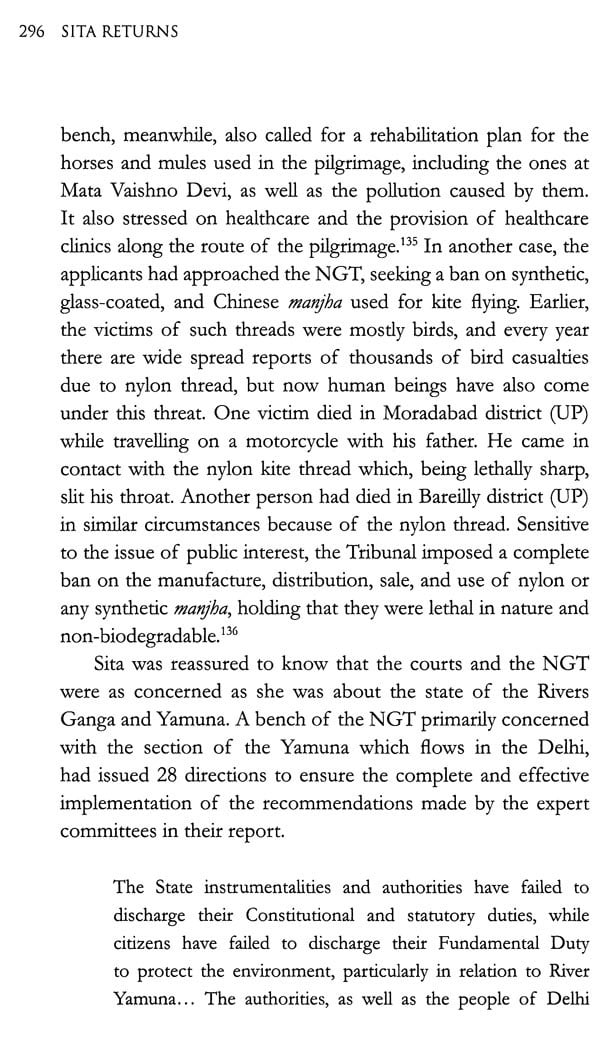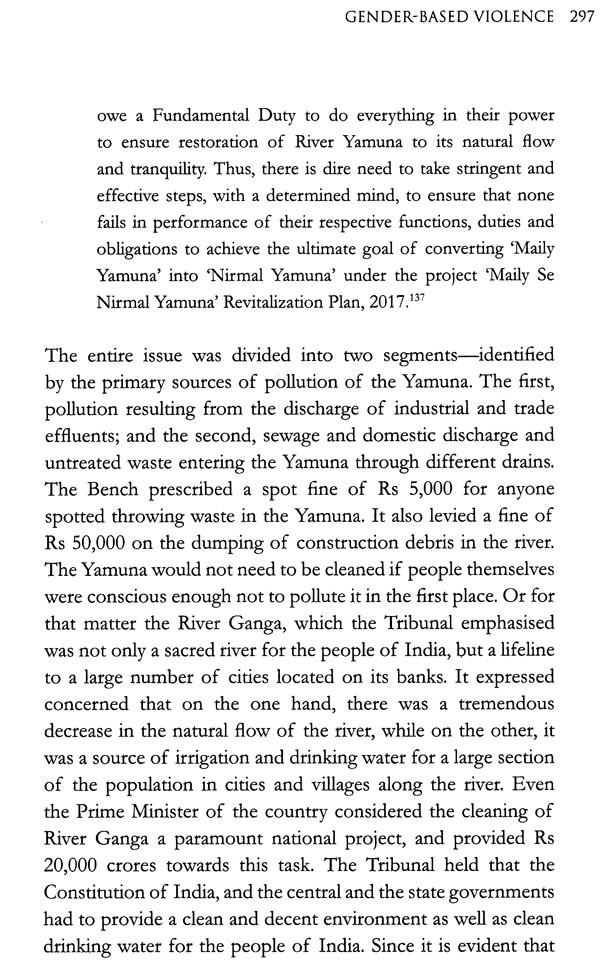 ---
We Also Recommend