Sitakant Mahapatra- A Reader
$3600

$36.00
Tax included.
Shipping
calculated at checkout.
---
---
Book Specification
Book Description
About the Book
Sitakant Mahapatra A Reader: This selection Sitakant Mahapatra's works underlines uniqueness the creative talent critical intelligence Sitakant Mahapatra who has earned reputation being one distinctive and important of modern India. This selects only eighty-five poems English translation from the hundreds original which ability provoke delight readers. Apart from couple stories, this collection has selection community's subject's culture, language and creativity, as works some high-profile modernists both Indian international.
Sitakant Mahapatra (b. 1937) was born Mahanga, picturesque village the coastal of Cuttack Odisha. graduated from Ravenshaw College, Cuttack and Master of Arts degree from University of Allahabad. Then went Cambridge and Harvard University's studies. former by profession, reputation for academician, social anthropologist and literary critic rare distinction. real claim distinction the field for always considered poetry an ineluctable life. Though Sitakant writes poetry the original Odia, language he dreams his calls poetic have translated Spanish, Chinese, Japanese, Hebrew and Persian, Winner the Jnanpith, India's highest literary honor, 1993, Sitakant has received a flurry literary including Jabir Sampan, Kumaran Asan award, Soviet Land Nehru and Rabindranath Tagore Peace The Sahitya Akademi has honoured with Fellowship, highest honor conferred living 2012. Bhushan Padma. Vibhushan in some top civilian awards India contribution to literature. Sitakant has served Chairman, National Book Trust India, and Ombudsman, Reserve Bank India.
About the Author
Recently Eagle of America has brought The Dapples Darkness, an anthology poetry and Footprints a translation seventy-four contemporary Odia poets. has edited anthology 1950 Parabarti Odia Kavita Sahitya Akademi. Jayasingh been recipient of host literary awards, including the prestigious Vishub Jhankar' and Sahitya Samaj awards, besides Odisha Sahitya Akademi for Jayasingh currently working Dean, Communication, ASBM University, Bhubaneswar.
**Contents and Sample Pages**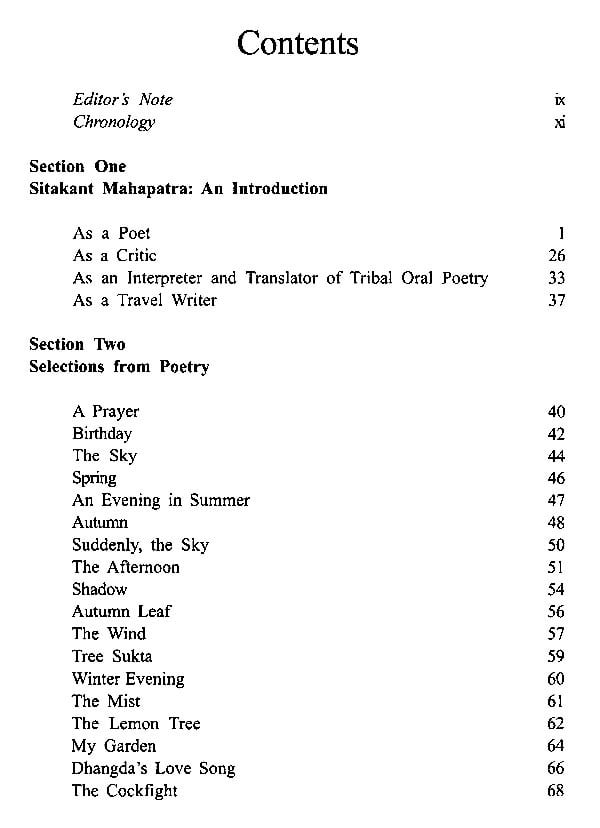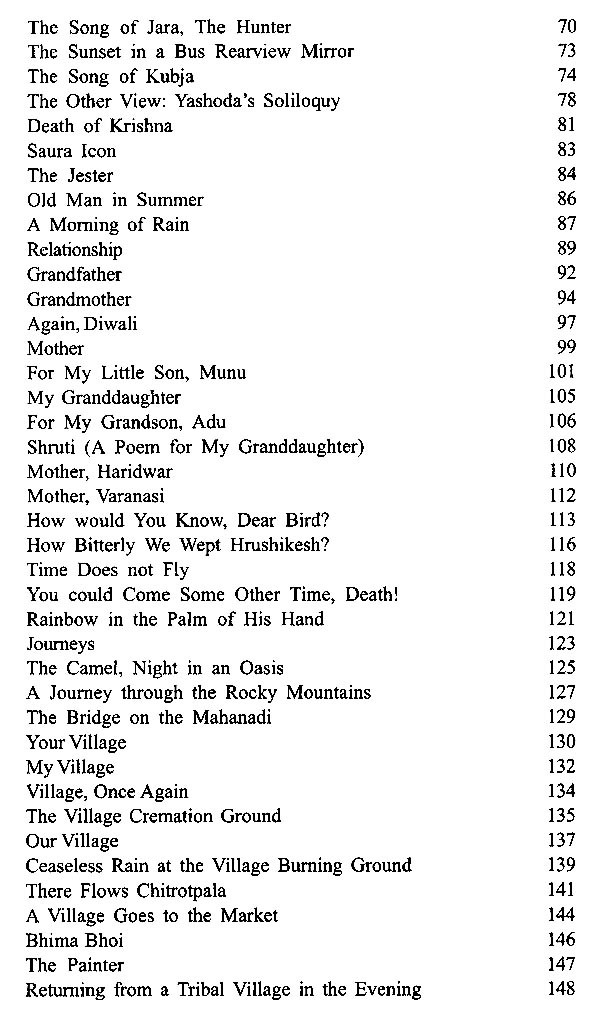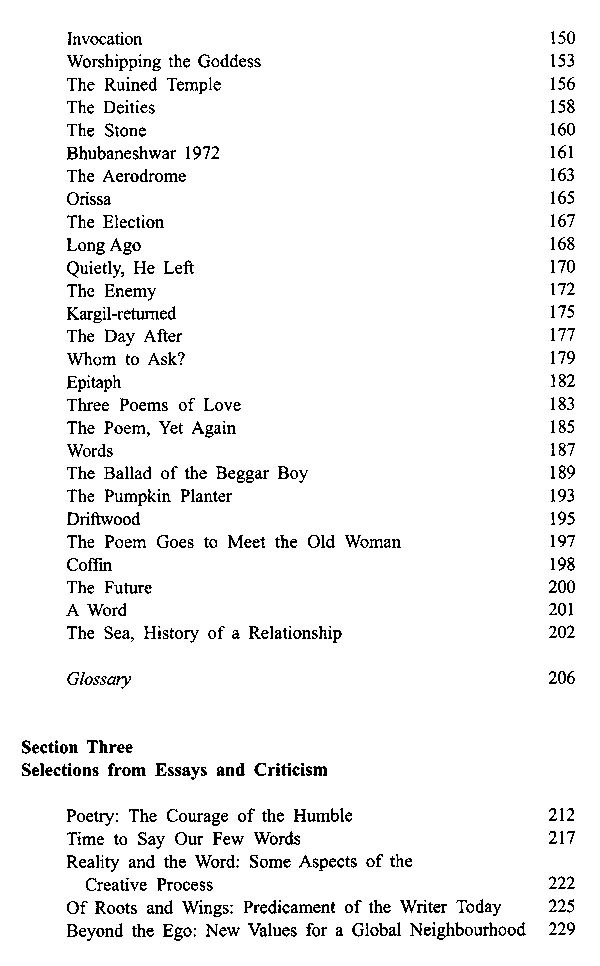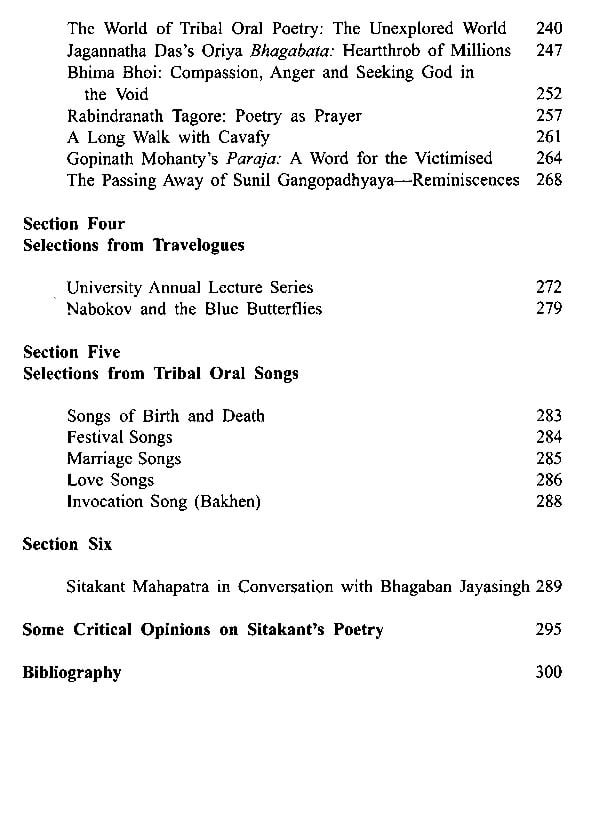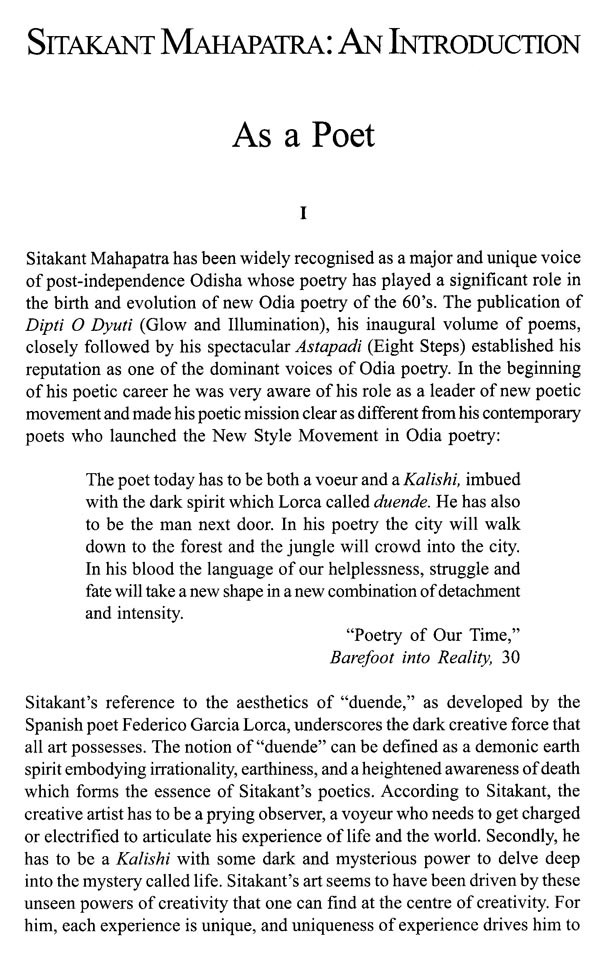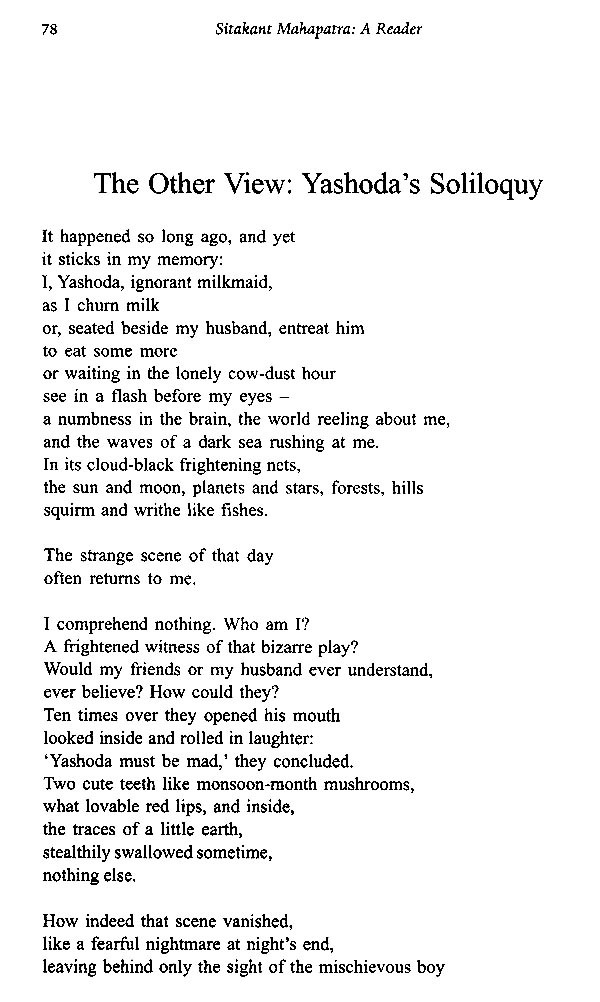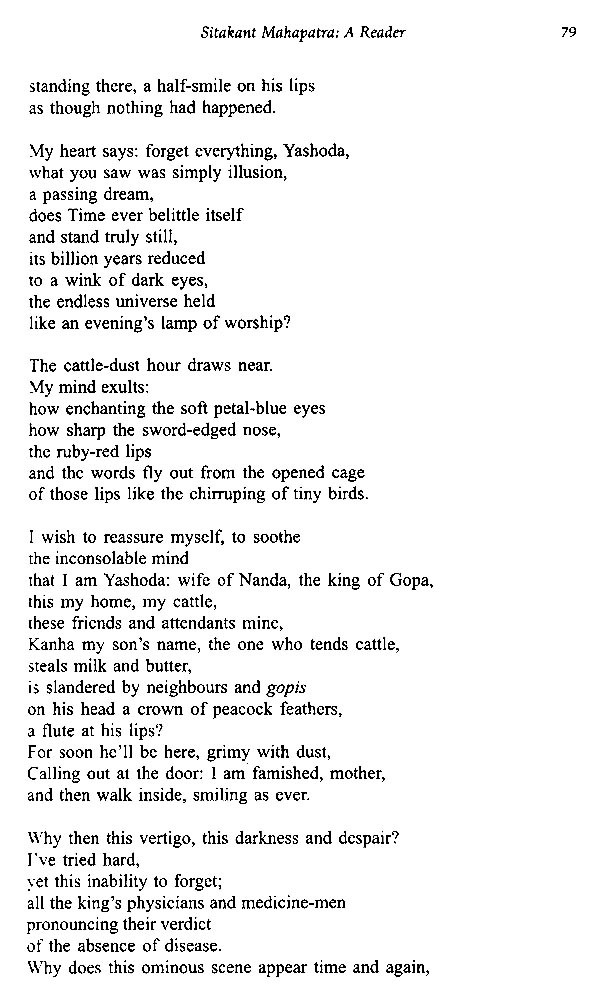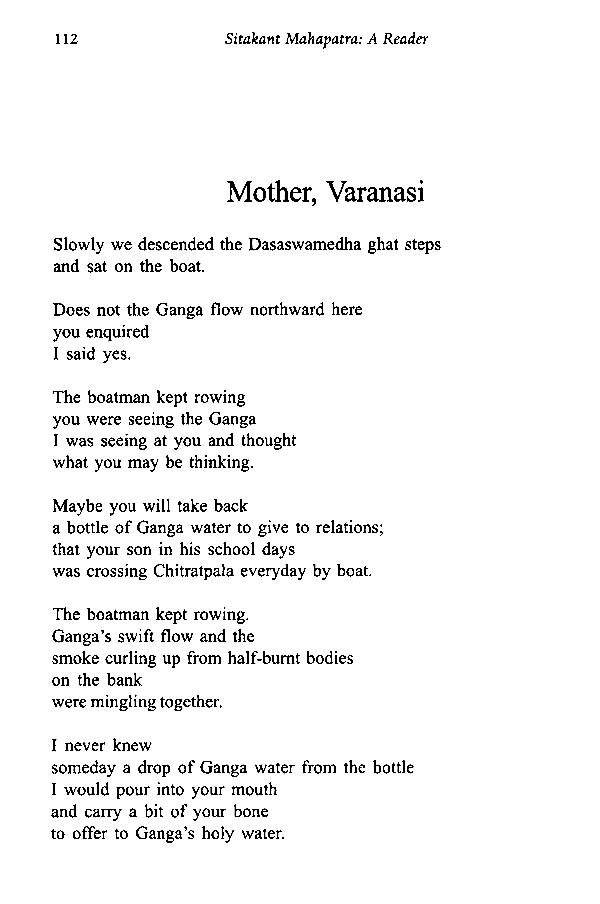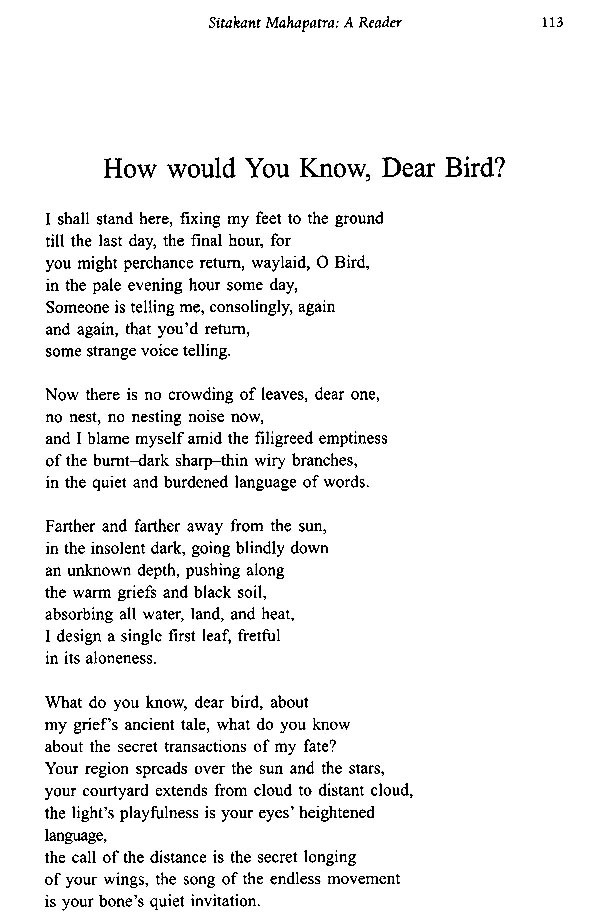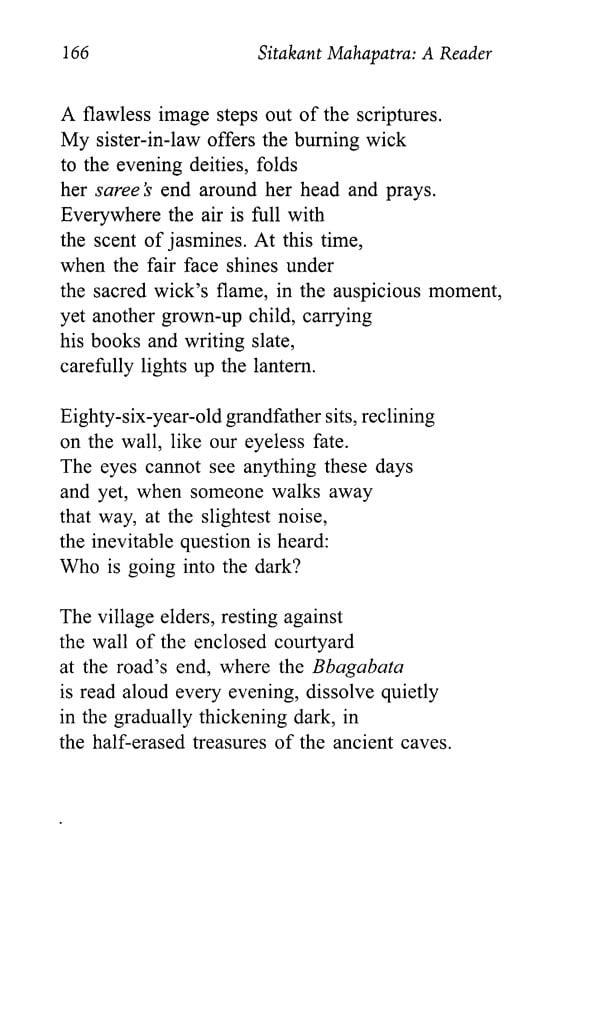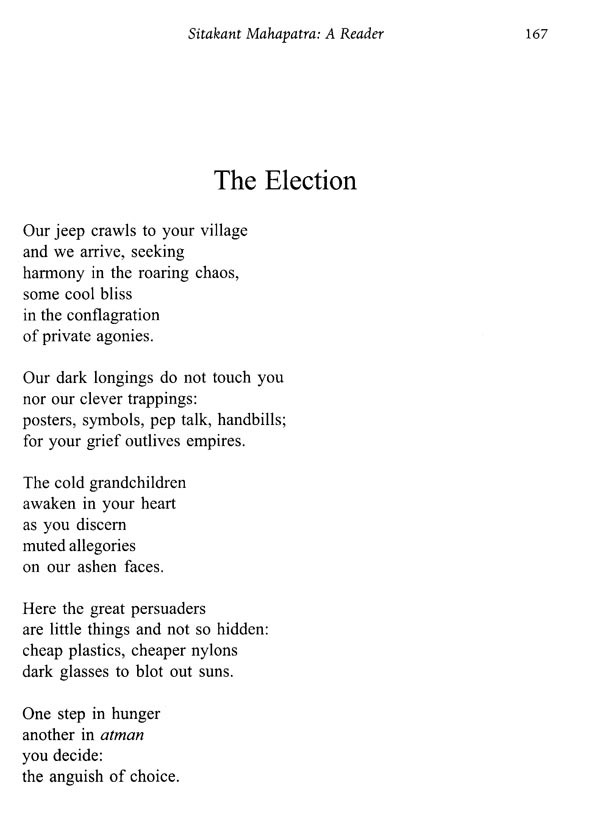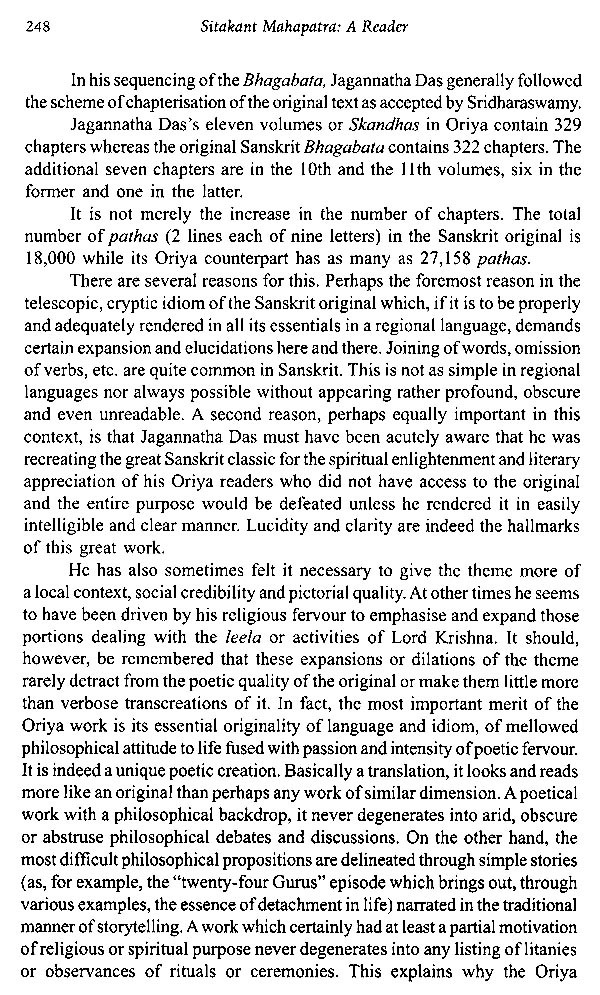 ---
We Also Recommend