The Snake and the Rope- Problems in Western Science Resolved by Occult Science
$4100

$41.00
Tax included.
Shipping
calculated at checkout.
---
---
Book Specification
| | |
| --- | --- |
| Item Code: | UAH977 |
| Author: | EDI. D. Bilimoria |
| Publisher: | Theosophical Publishing House |
| Language: | English |
| Edition: | 2006 |
| ISBN: | 8170594855 |
| Pages: | 307 (Throughout Black and White Illustrations) |
| Cover: | PAPERBACK |
| Other Details | 9.50 X 7.50 inch |
| Weight | 690 gm |
Book Description
About The Book
Science claims to be objective and to deal only with proven facts, but innumerable conflicting theories that science propounds remain unresolved. In this original and well-illustrated book, the author, an engineer and musician, argues with ample supporting evidence that since time immemorial the universal secret wisdom of the Adepts, known as Occult Science, has had answers to all unresolved problems.
How is occult wisdom imparted and what qualifications are needed; how occult science explains Divinity, Space and Time, Energy and Matter, and the role of Sound and Light in manifesting the Cosmos - and many other fascinating topics are explained by the author. He also makes predictions about the future course of science and suggests how science and occult science may be harmonized.
About The Author
Born in India, educated at the universities of London, Sussex and Oxford, Edi Bilimoria, DPhil, FIMechE, FIE, FRI, presents an unusual blend of experience in the fields of both science and theosophy.
In science and engineering, Edi has worked as a Consultant to the petrochemical, oil and gas, aerospace, transport, and construction industries. He has been Project Manager and Head of Design for major innovative projects such as the Channel Tunnel, London underground systems and offshore installations. He was awarded a national prize for his research work in aerodynamics.
Preface
Drawing on the above analogy, this book shows how the plethora of ever-shifting and inconsistent theories in contemporary, establishment (Western) science, as indeed the dogmatic assertions of religious orthodoxy, are the manifold appearances (like mirages) of a single, central body of truths about the origin, nature and purpose of our world and ourselves that can be perceived, in its essential nature, by the light of Occult Science the royal Science about the hidden (occult) laws of Nature that lie at the root of all life and constitute the ground of physical existence.
Foreword
When Helena Petrovna Blavatsky wrote Isis Unveiled, which was subtitled, A Master Key to the Mysteries of Ancient and Modern Science and Theology, she dealt with the subject from a critical standpoint. But little of the positive esoteric teaching of the Secret Wisdom was brought forward. These Teachings were more fully explained in her later work-The Secret Doctrine.
**Contents and Sample Pages**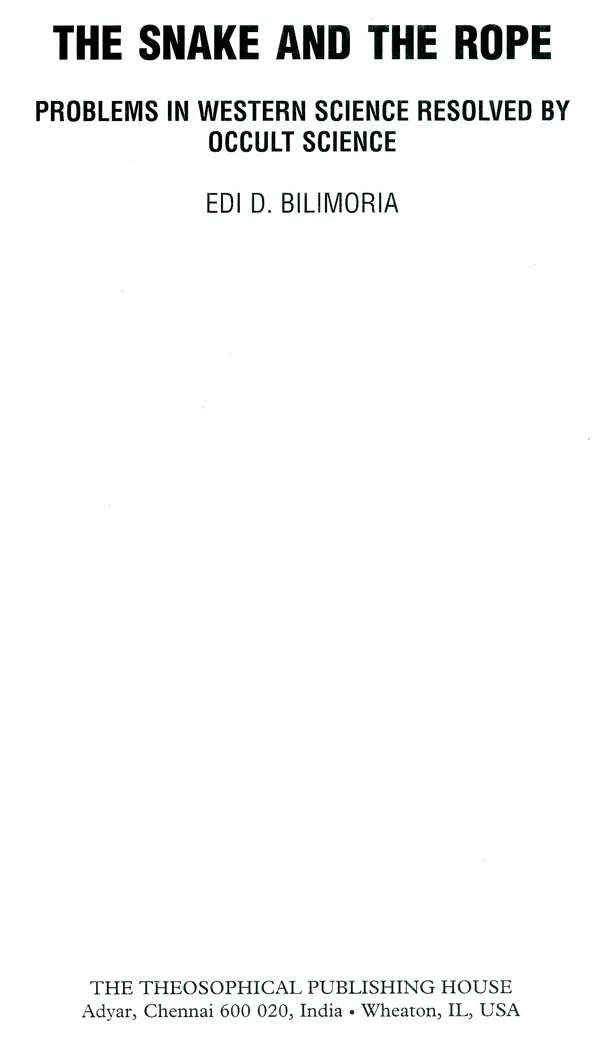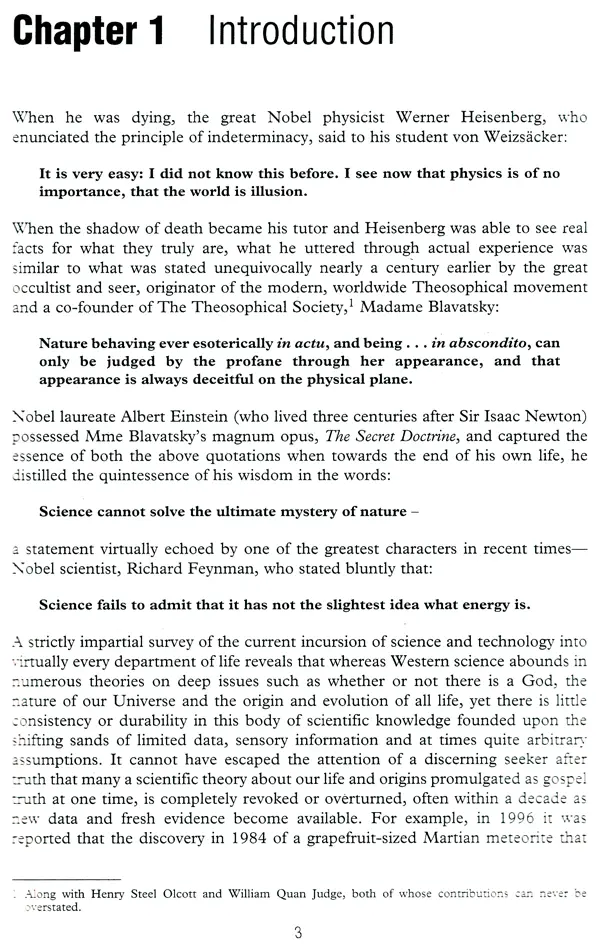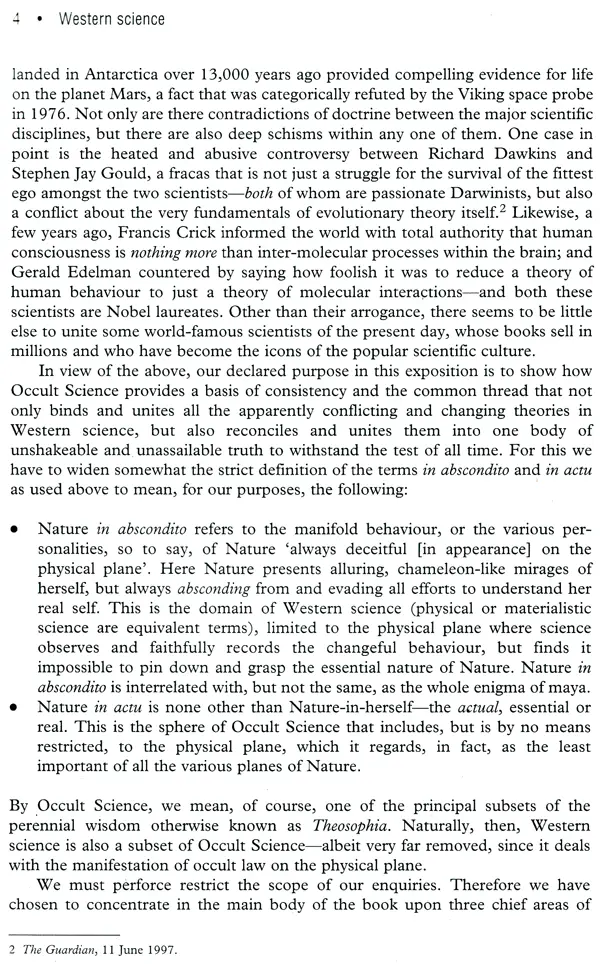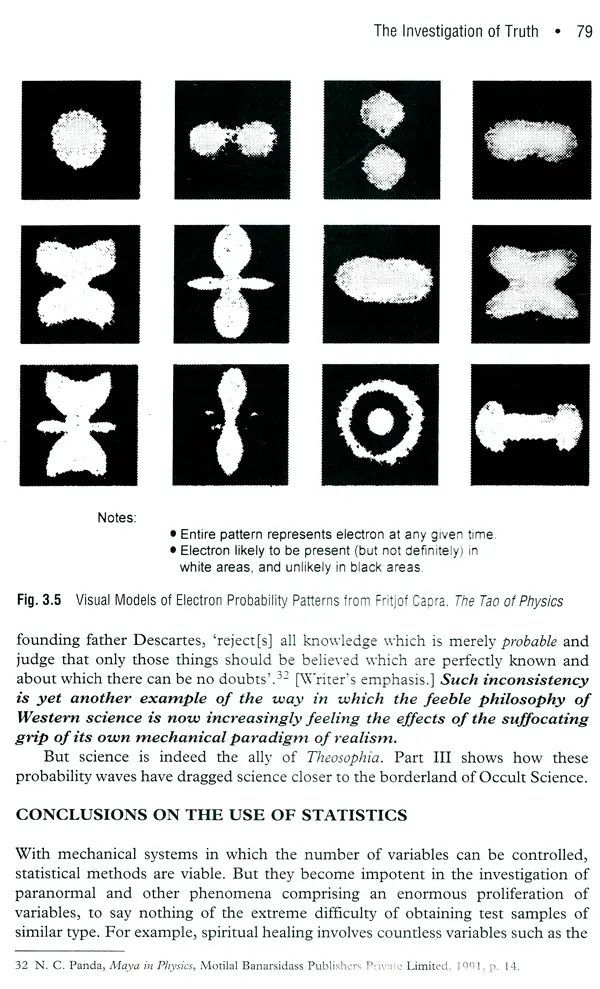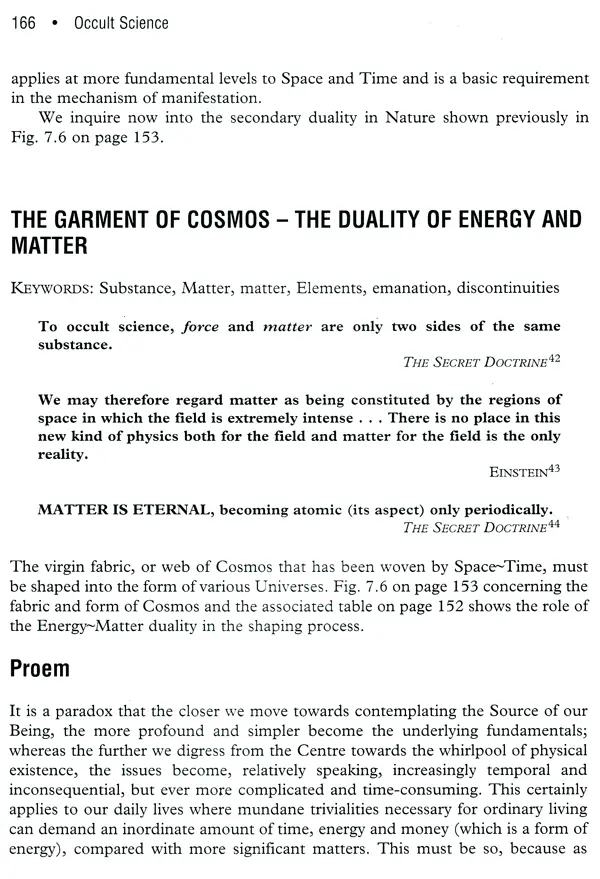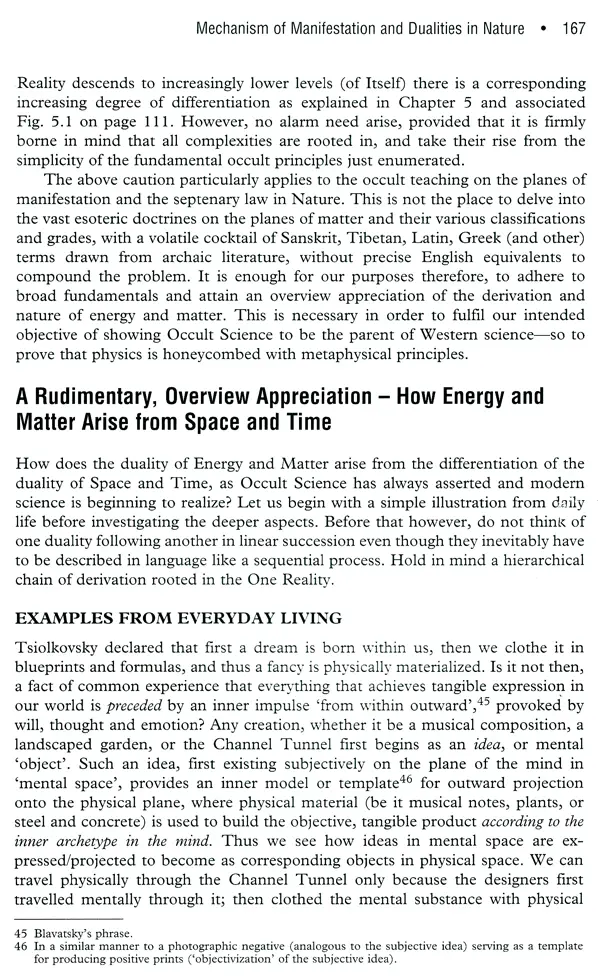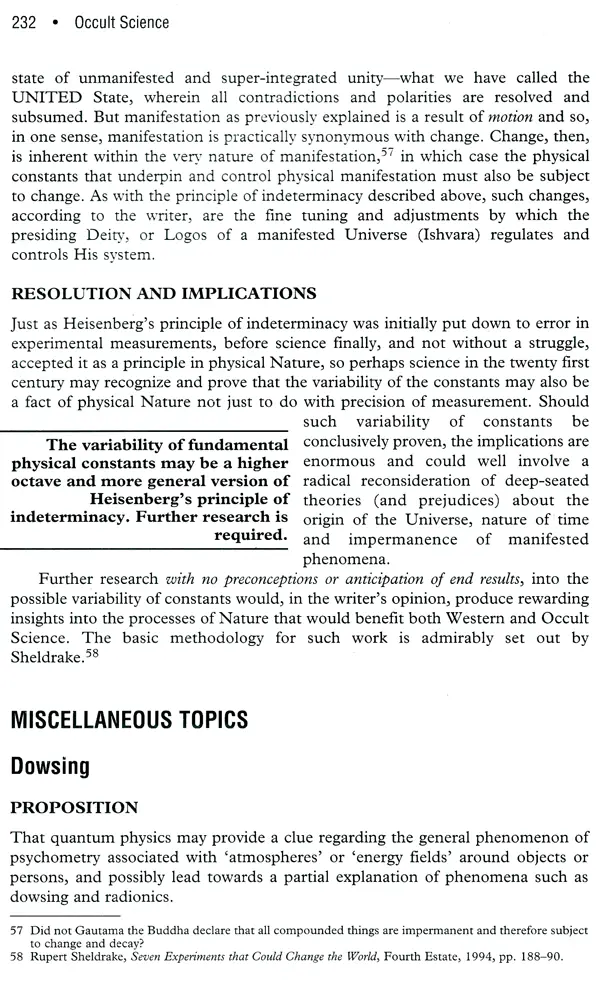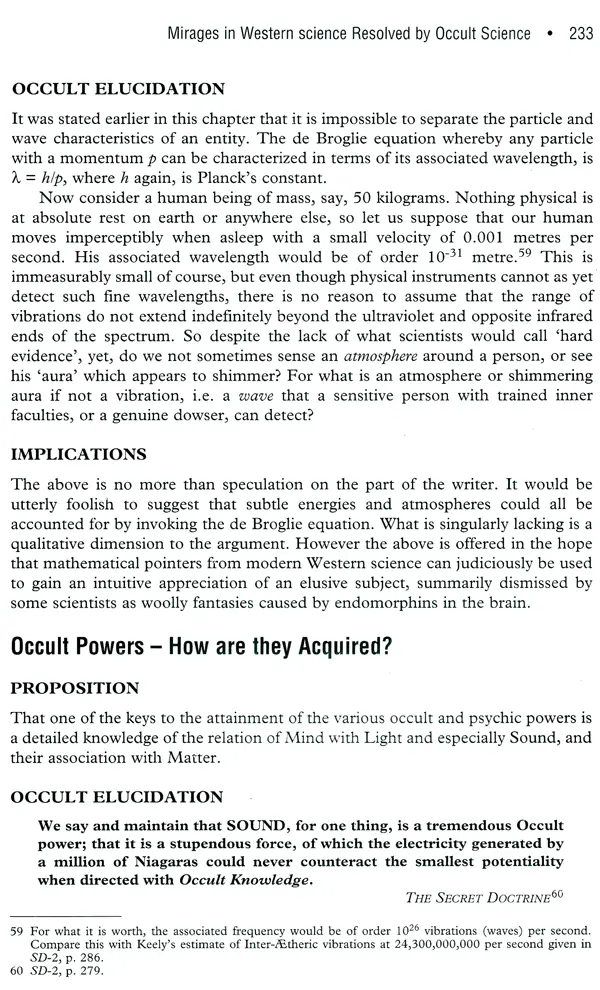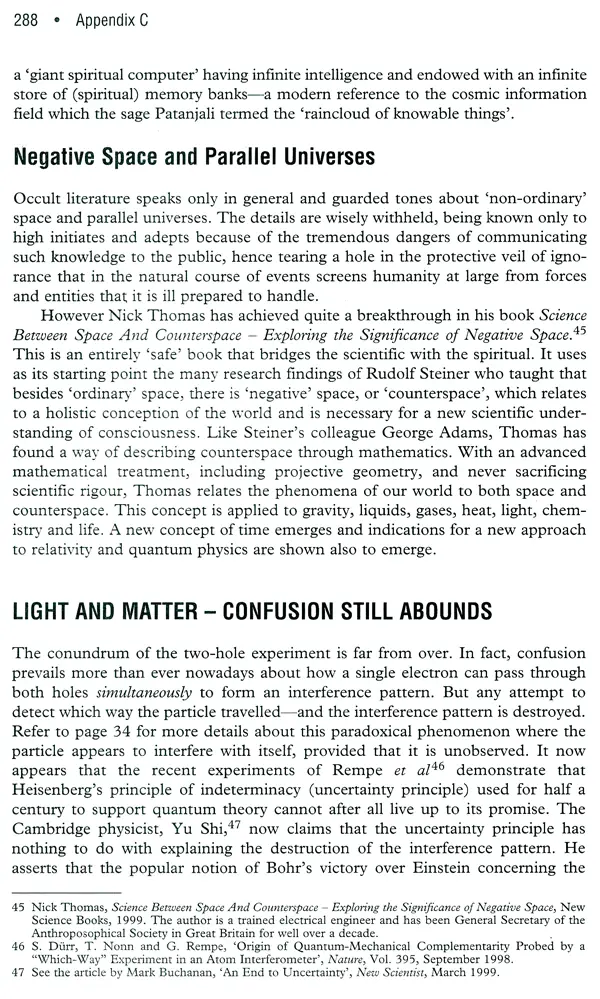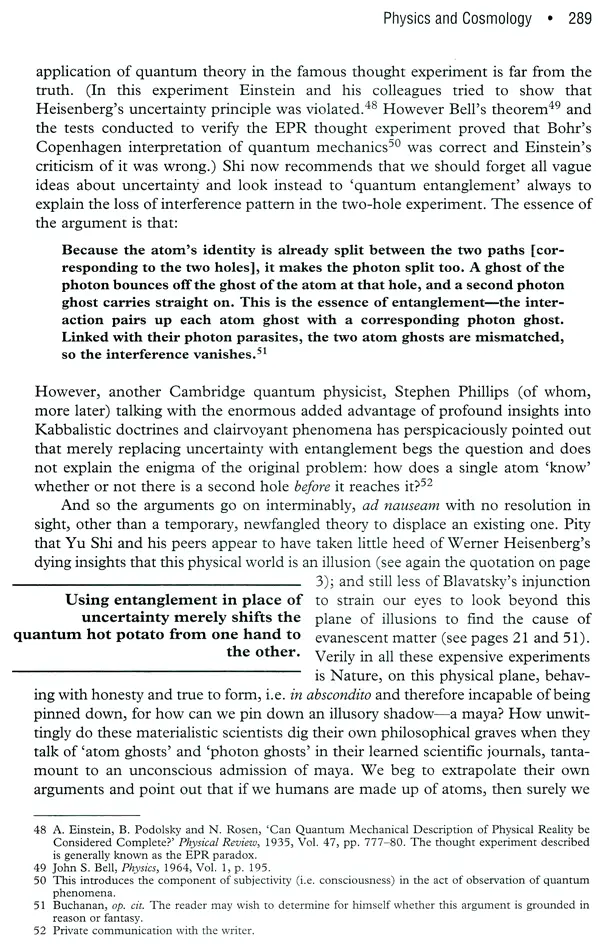 ---
We Also Recommend