So Said the Wise
$4600

$46.00
Tax included.
Shipping
calculated at checkout.
---
---
Book Specification
| | |
| --- | --- |
| Item Code: | AZE895 |
| Author: | Ashok Dilwali |
| Publisher: | NIYOGI BOOKS |
| Language: | ENGLISH |
| Edition: | 2017 |
| ISBN: | 9788193393529 |
| Pages: | 162 (Throughout Color Illustrations) |
| Cover: | PAPERBACK |
| Other Details | 7.00x8.50 inch |
| Weight | 430 gm |
Book Description
About the Book
So Said the Wise is a collection of inspirational thoughts from some of India's greatest minds, combined with stunning photographs. The visionaries included come from many different walks of life, and, by virtue of their scholarship and erudition, have left indelible impressions on our country and indeed on the world. Ashok Dilwali, a professional photographer with four decades of experience, provides visuals that offer a striking complement to these timeless words of wisdom. He has travelled to many places in the Himalayas, and as a result has captured thousands of images of nature in its pristine glory.
About the Author
Ashok Dilwali magically brings snow-clad mountains and lovely valleys into our homes. He, undoubtedly, reigns supreme in mountain photography. He has mastered the art of capturing the exact mood at appropriate angles with his lens, and presents the Himalayas, its people and places in a form and style never seen before. Dilwali won two gold medals in the International Photography Competitions in Austria (2005 and 2006). He also received the third prize in a photography competition held in the USA in 2002. This is his 25th publication.
Introduction
For over 50 years-from my college days, to be precise, which go back to the beginning of the sixties-I have been fond of reading lines of wisdom and often of jotting them down in a diary. This has continued for a long time, and indeed even today, when I come across something that touches my heart, I reach for a diary and make a note of it.
Much to my wonder and amusement, I read that the legendary writer, the late Khushwant Singh, also did the same thing. He called it a "Khichri Diary" it was a collection of miscellaneous nuggets of humor, wisdom, shayari (poetry), and so on. As a professional photographer for over four decades, 1 travelled to many nooks and crannies of the Himalayas in search of works of the Almighty, and as a result I ended up with thousands of images of nature in its pristine glory.
Then an idea dawned: why not combine a visual with an elevating thought? India has a great number of minds whose quotes and writings have been hailed as many of the most profound of humankind.
This book is a collaboration of these two ingredients, a good visual and an inspirational thought. Visuals often brighten up a page, and it is my desire that this experiment should succeed. The reader, I hope, will be happy to read what such enlightened souls have said and also enjoy the accompanying photograph.
The visionaries included come from different walks of life, and by virtue of their scholarship and erudition left indelible impressions on our country and indeed on the world. I would like apologies, right at the beginning, for some other significant personalities have been left out. This is so merely because all such people cannot be assembled in one book. I dare imagine that this volume will be cherished for many times to come, because wisdom is eternal and cannot be dated.
With this hope I offer this potpourri of photographs and memorable quotes that go beyond all societal boundaries.
**Contents and Sample Pages**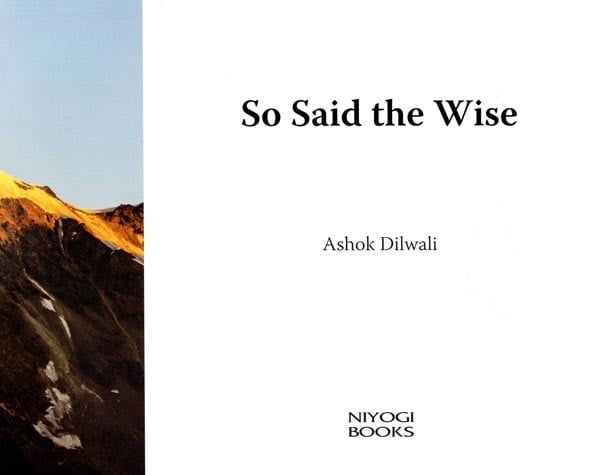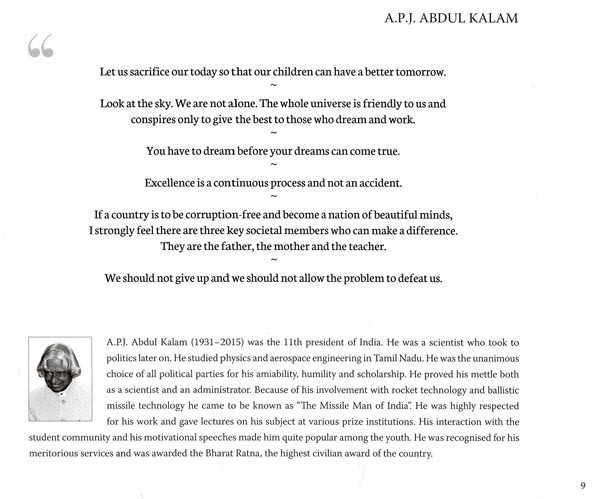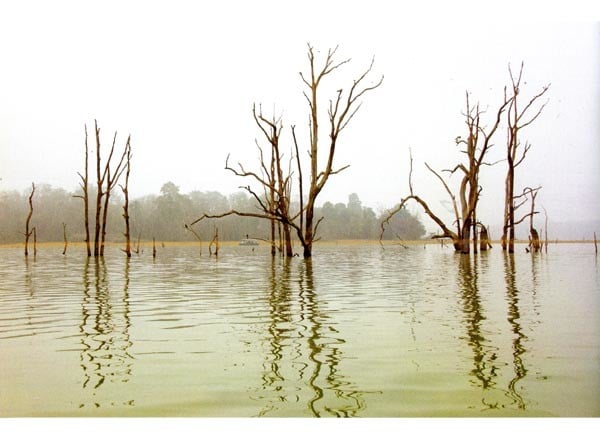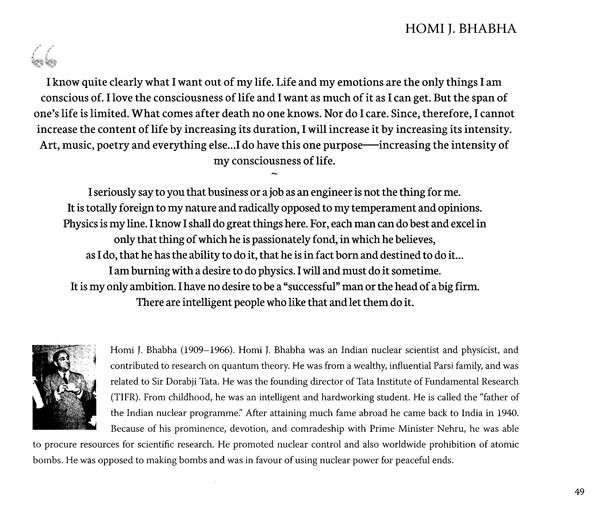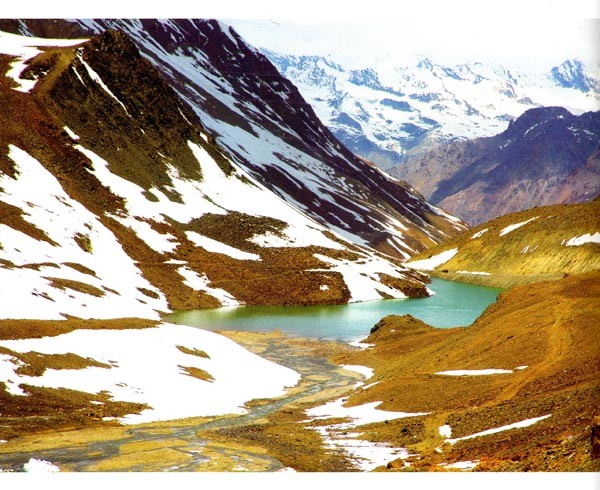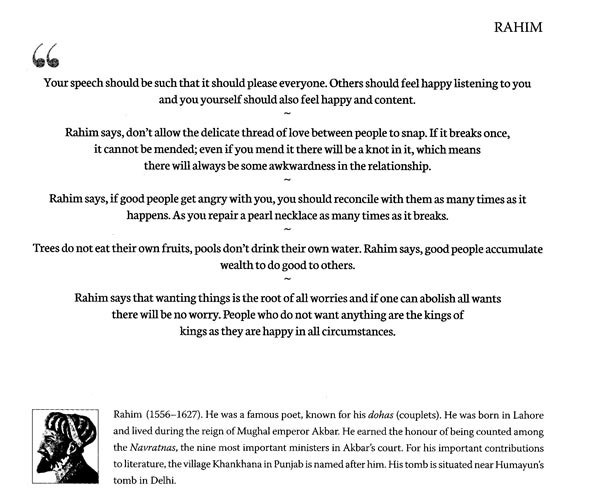 ---
We Also Recommend