The Socio- Cultural World of Women in Medieval Andhra (from 11th to 13th Centuries A.D.)
$6700

$67.00
Tax included.
Shipping
calculated at checkout.
---
---
Book Specification
| | |
| --- | --- |
| Item Code: | AZG568 |
| Author: | A. Padma |
| Publisher: | BHARATIYA KALA PRAKASHAN |
| Language: | ENGLISH |
| Edition: | 2001 |
| ISBN: | 8186050752 |
| Pages: | 256 (B/W Illustrations) |
| Cover: | HARDCOVER |
| Other Details | 9.50x7.50 inch |
| Weight | 740 gm |
Book Description
About the Book
The book titled "The Socio Cultural World of Women in Medieval Andhra" (From 11th to 13th Centuries A.D.) is a study of the socio-political history of medieval Andhra from a woman's perspective. The traditional historiography has either ignored the positive role of women or portrayed it as insignificant. The fundamental contributions of women to socio economic life have not been fully brought about. This has particularly been the case of Andhra history. So far no attempt has been made to study women in medieval Andhra and this book is the first of its kind. The special feature of the book is that, it deters from the traditional classification of women, which does not justify inclusion of all classes or categories of women. It attempts a broad classification of women into the 'elite' and the 'folk", which is based on socio economic distinctions.
Through a contextual reading of source material, a sincere attempt is made to project the variations in the society as well as attempts of integration at the same time and the ensuing women's involvement in these.
The study, it is hoped, will make a useful contribution to women's history as we may note that in several aspects the status of women today does not seem to have changed much from the study period; particularly the importance of gender roles, status of widows and the victimization of women.
About the Author
The author, Dr. A. Padma is a post. graduate in Ancient Indian History, Culture and Archaeology and Women's Studies. She obtained her M.Phil and Ph.D. from University of Hyderabad in History. Her field of specialisation is Women in Medieval Andhra.
Dr. Padma has published various articles in Andhra history, religion, culture and women in different journals. She has been a member of IHC, SIHC and APHC. She has participated in National Seminars and Conferences and presented papers. She has also been associated with the research project. The Girl Child and Family sponsored by the Department of Women and Child Welfare, Min. of HRD, Govt. of India. She has 9 years teaching experience.
The present book is based on her Ph.D. dissertation, "Women in Medieval Andhra (from 11th to 13th Centuries A.D.)"
The present book entitled, Women in Medieval Andhra, From IIth to 13th Century, seeks to examine the place of women in the medieval Andhra region from a women's studies perspective. The main objective of this work has been to bring women to the center of the historical process in Andhra in medieval times by investigating into the various aspects of women's lives during this period. Most of the women's studies books in history concentrate on the European experience and there are very few books, which have attempted to look at women from women's perspective in the Indian context. The problem is more so with regional history, in the Deccan.
Foreword
The feminist movement of the 1960's and the consequent developments of women's studies have drawn attention to the fact that, "though women like men have been actors and agents in history, their experiences and actions are not recorded." Traditional historiography has always focussed on areas of human activities in which the males are dominant, i.e. wars, diplomacy, politics or commerce, as worthy of studying and women's participation in agriculture, animal husbandry, family, rituals, folk art are regarded as unimportant and outside the realms of the study of history. Men's history has been presented as universally human. The framework, concepts and priorities of these universal histories reflect male interests, concerns and experiences. (Mathews, 1985) Traditional historiography has thus either ignored the positive role of women or portrayed it as insignificant. We often have a chapter in the end of; lets say: Vedic period, Later Vedic period, Vijaynagar period, entitled, "Women", and there is a discussion on dress, jewellery. festivals and pastimes. While this may be important, it in no way does justice to the role of women. In any case, the fundamental contribution of women to the socio economic life has not been fully brought out.
Preface
The present monograph is based on my Ph.D. Thesis titled Women in Medieval Andhra (From 11th to 13th Centuries A.D.) completed under the guidance of Dr. Rekha Pande, Department of History, University of Hyderabad, and was awarded in the year, 1997.
The gift of knowledge is the most precious one to receive. It is with this deep sense of gratitude, I thank my teachers Dr. Rekha Pande and Dr. P.S. Kanaka Durga (Dept. of Folk-Culture Studies) for their co-operation and constructive suggestions which immensely helped in widening my knowledge on the subject. The invaluable and lengthy discussions we had, during the course of my research have contributed greatly in giving ultimate shape to this book. Specially I thank Dr. Rekha Pande, who has immediately given her consent to write the Foreword.
I am greatly indebted to my examiners Prof. K.A. Parvathy and Prof. Rameshwari Varma who encouraged me for the publication of the thesis. Their suggestions have been incorporated and that greatly helped in refining the original version. I express my sincere thanks to them.
**Contents and Sample Pages**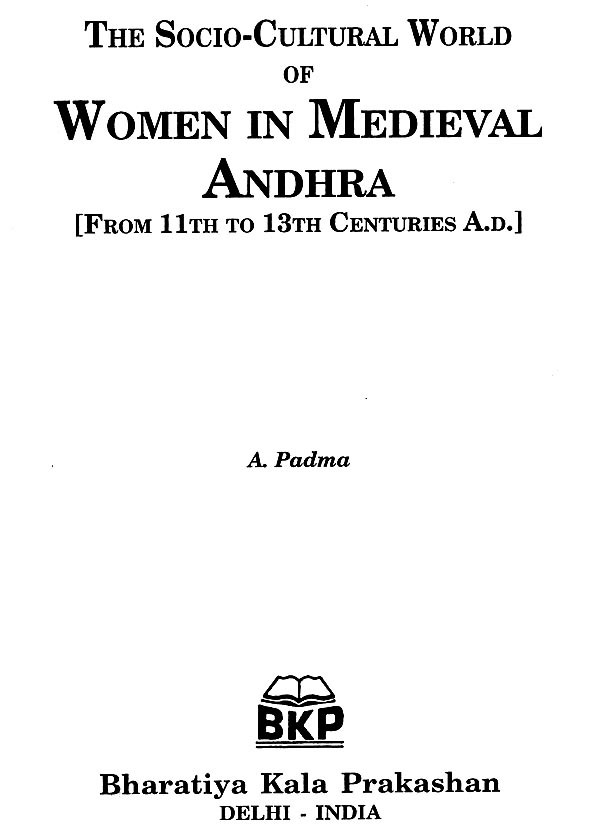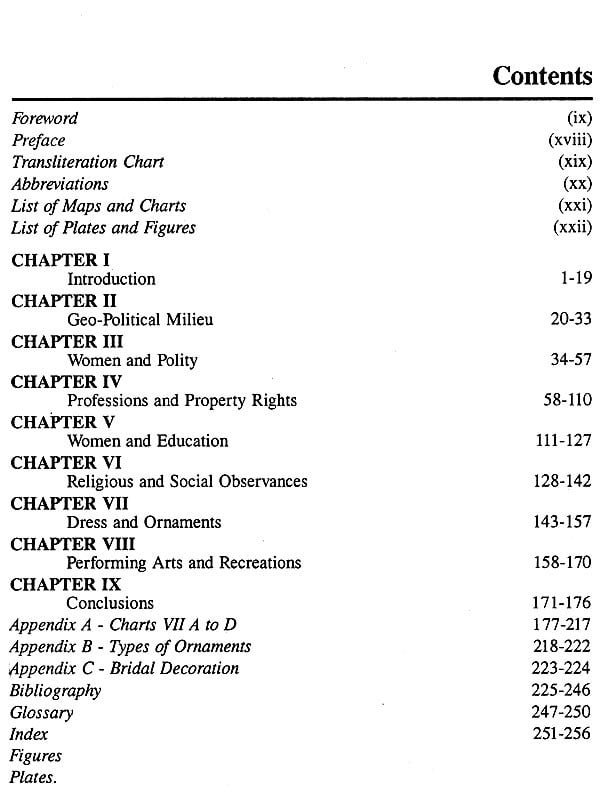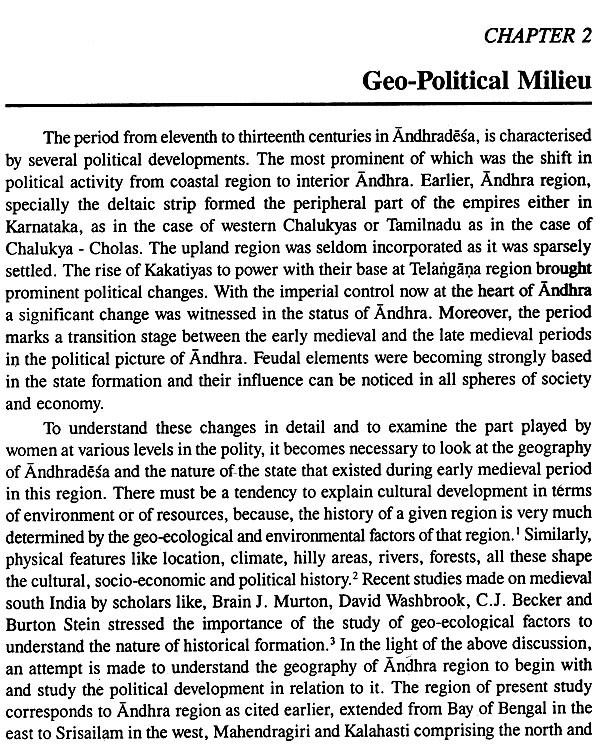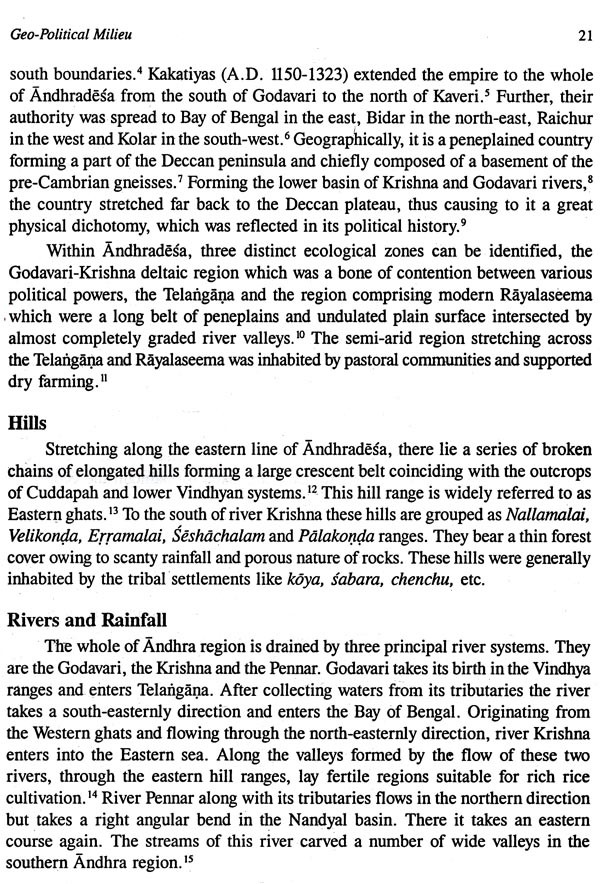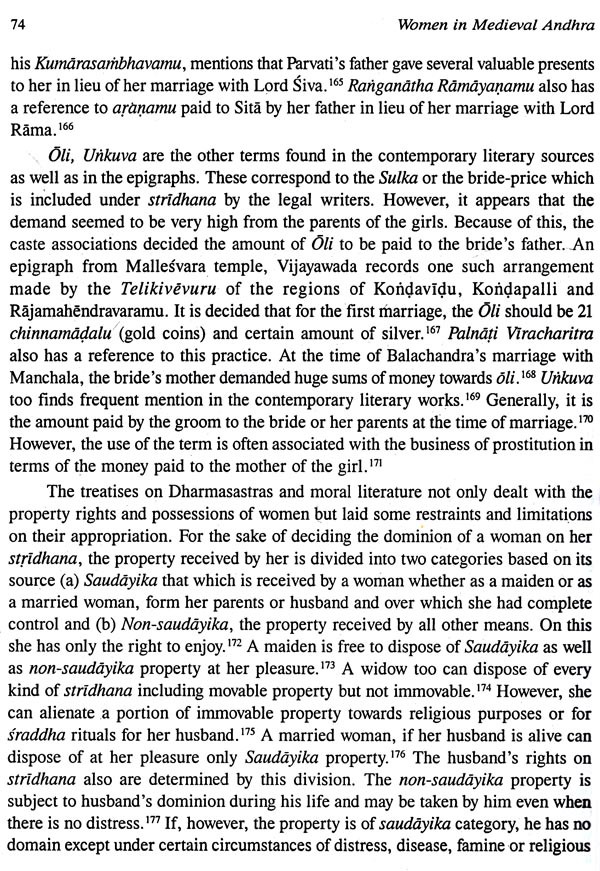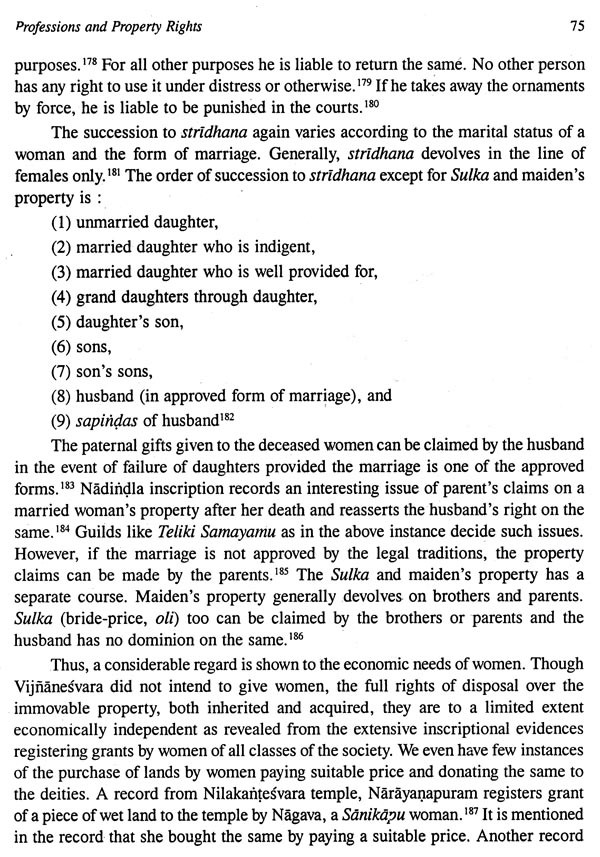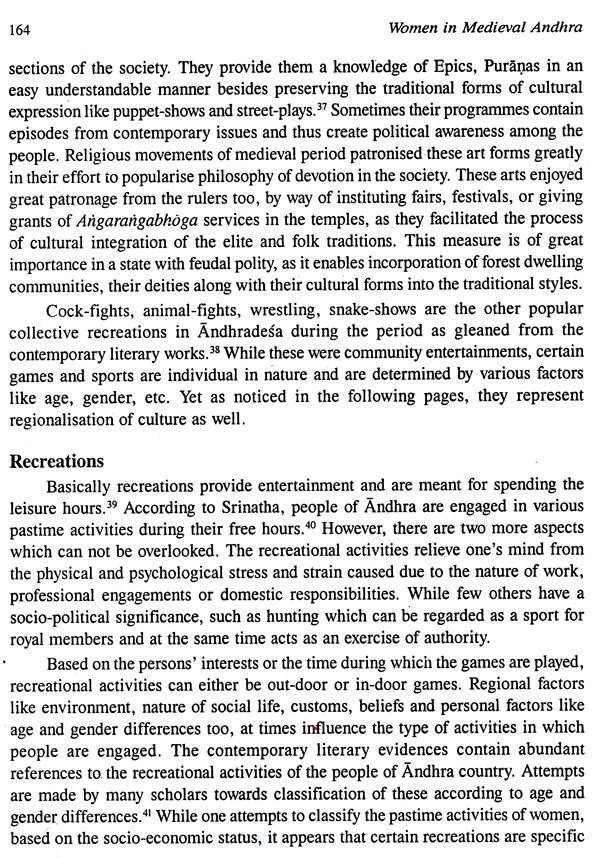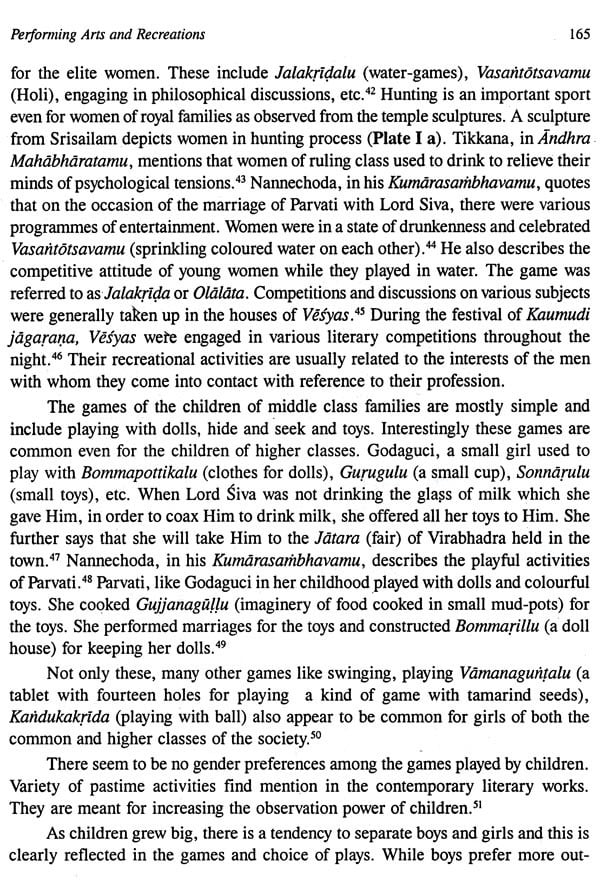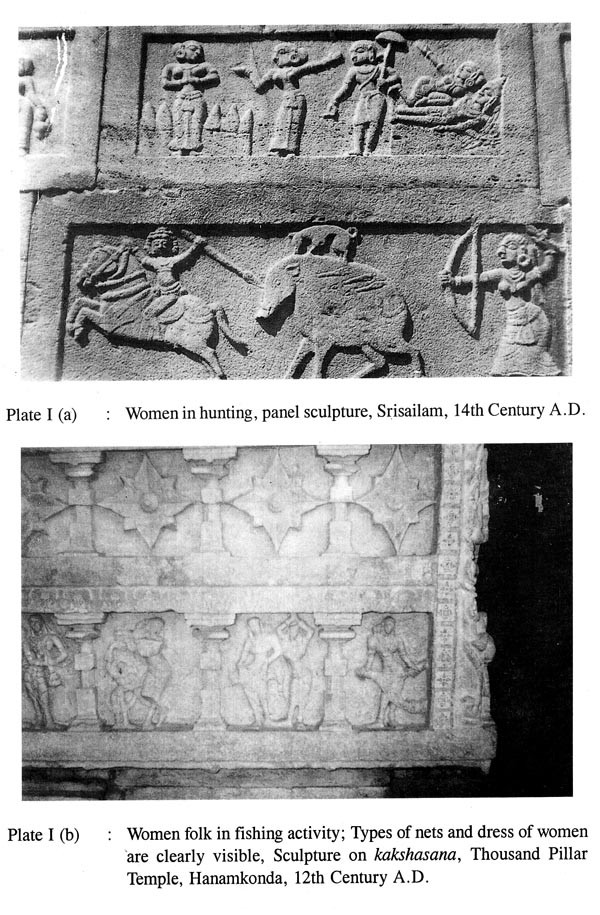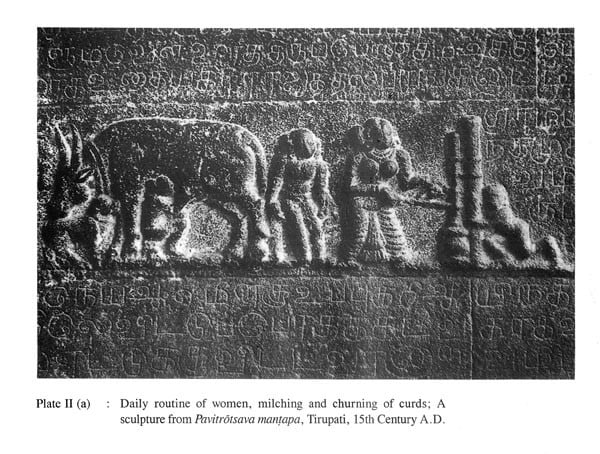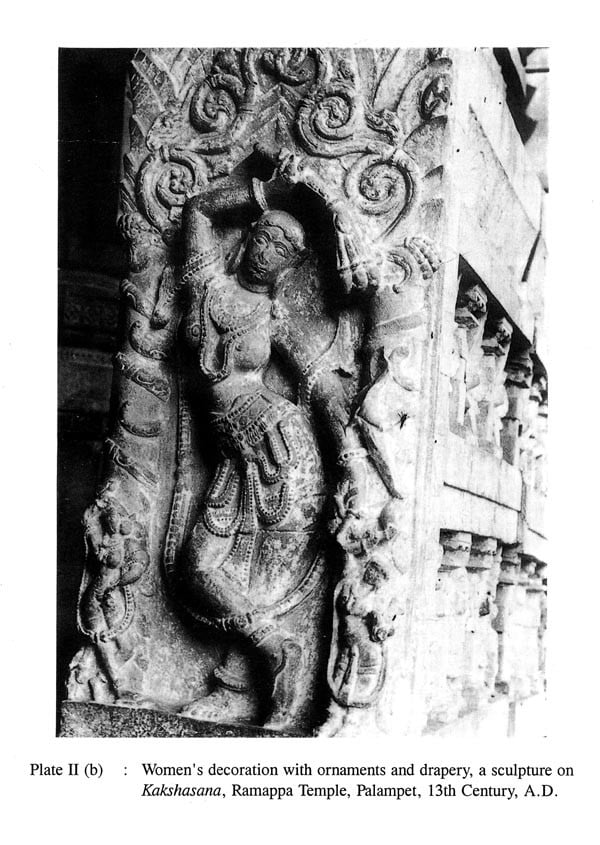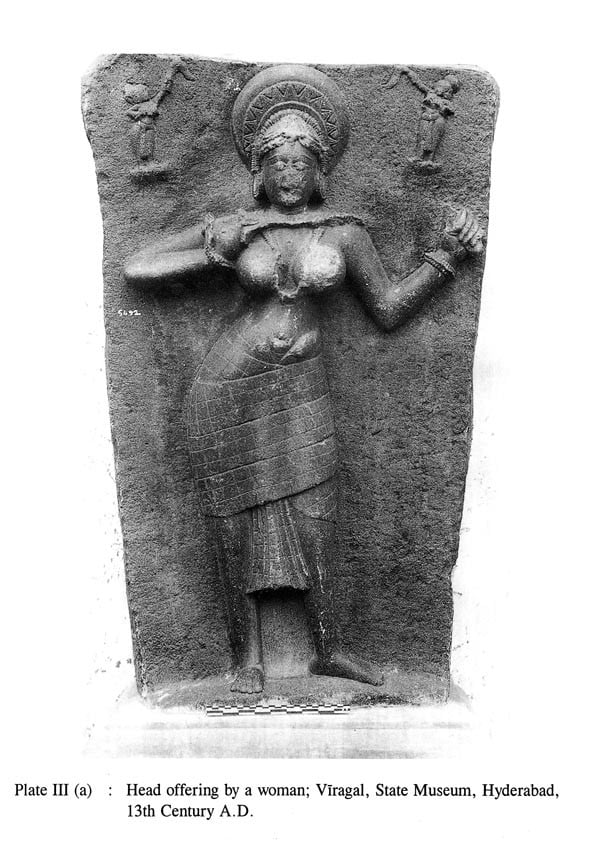 ---
We Also Recommend