Some Insights into Sikhism (Selected Works of Sirdar Kapur Singh)
$2300

$23.00
Tax included.
Shipping
calculated at checkout.
---
---
Book Specification
Book Description
Foreword
The University has the pleasure to place in the hands of the readers SOME INSIGHTS INTO SIKHISM a compilation of the articles written by late Sirdar Kapur Singh former I.C.S. This volume is in pursuance of a project taken in hand some five years ago to collect and publish his stray writings bearing on Sikh thought, annals and cultures. Sirdar Kapur Singh's writings often showed great depth of thought and originality of approach. Sweep of his knowledge of major religions of the world is very often very fast.
I hope, this collection of fourteen refreshing articles will prove to be a valuable addition to the four works already published, namely Parasaraprasna or Baisakhi of Guru Gobind Singh, Guru Nanak's Life and thought, Sikkhism for Modern Man and Guru Arjun and His Sukhmani. With the publication of these books our quest for Sirdar Kapur Singh writings in English on religio-cultural cum historical aspects of Sikh fraternity has added significantly to our existing knowledge on Sikhism.
University's thanks are due to Sirdar Kapur Singh distinguished son, Dr. Inderjit Singh, Principle Economist I.B.R.D. Washington D.C. U.S.A for extending his valued cooperation in furnishing the University with the necessary type-scripts.
CONTENTS
| | | |
| --- | --- | --- |
| | Foreword | |
| | Editors Note | |
| | Key to Transliteration | |
| 1 | Sikhs and Sikhism | 1-21 |
| 2 | Impact of Sikhism on Modern India | 22-32 |
| 3 | Sikhism and Islam | 33-36 |
| 4 | Sikhism and The World Society | 37-40 |
| 5 | War and Sikhism | 41-43 |
| 6 | A Blue Print for Preaching Sikhism | 44-51 |
| 7 | Sikhs and Communism | 52-62 |
| 8 | Sex and Sikhism | 63-76 |
| 9 | The two Questions | 77-80 |
| 10 | Sikh Symbols and Confomism | 81-86 |
| 11 | Sikh Baptismal Discipline | 87-105 |
| 12 | The Tribune and the Sikh Impulse | 106-111 |
| 13 | Sikh Identity | 112-114 |
| 14 | On Four Fundamental Issues | 115-128 |
| | Appendix I | 129-130 |
| | Bibliography | 131-133 |
| | Index | 134-139 |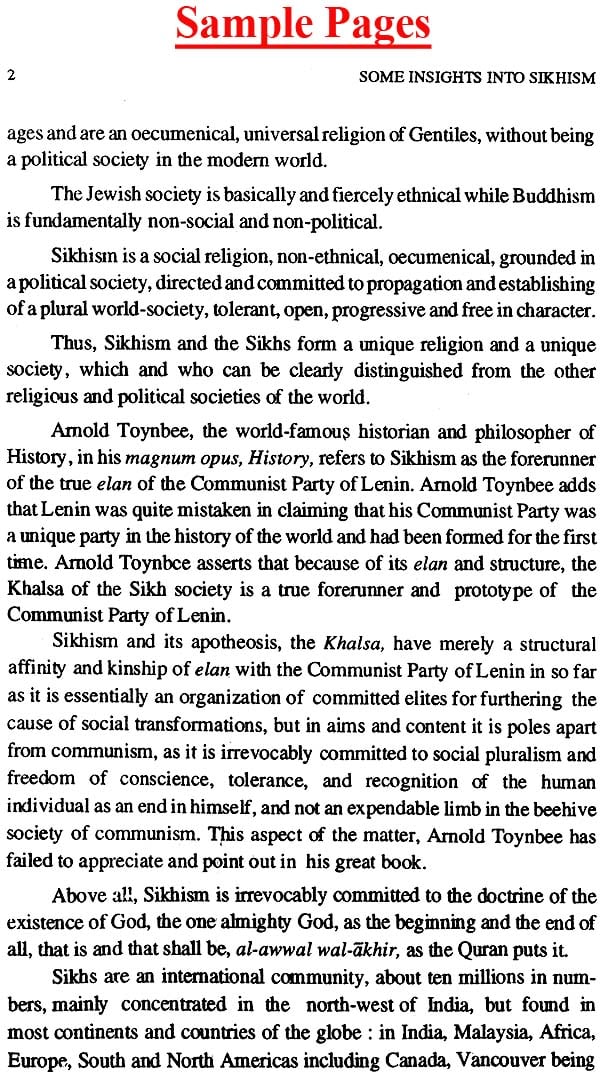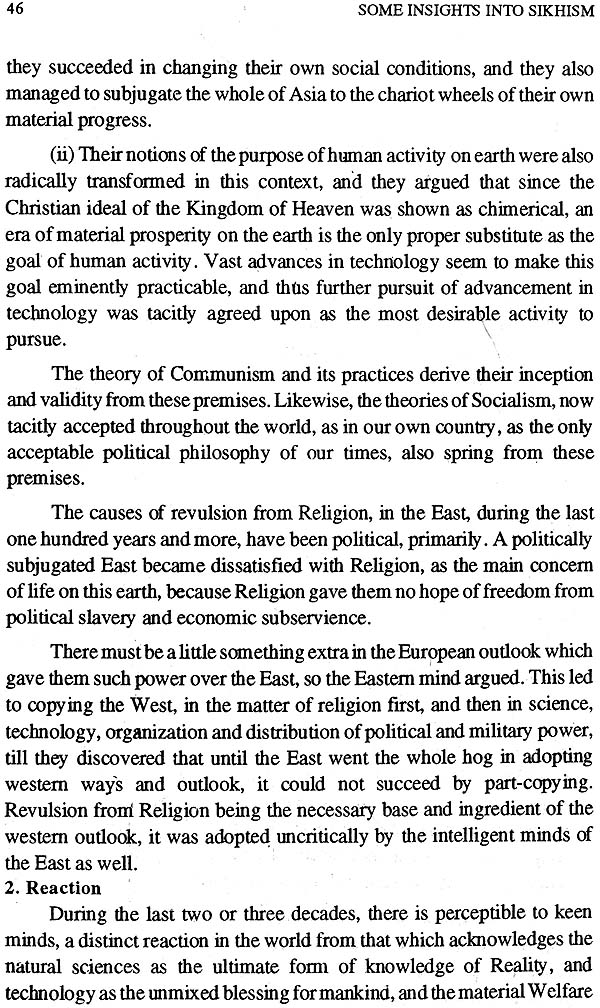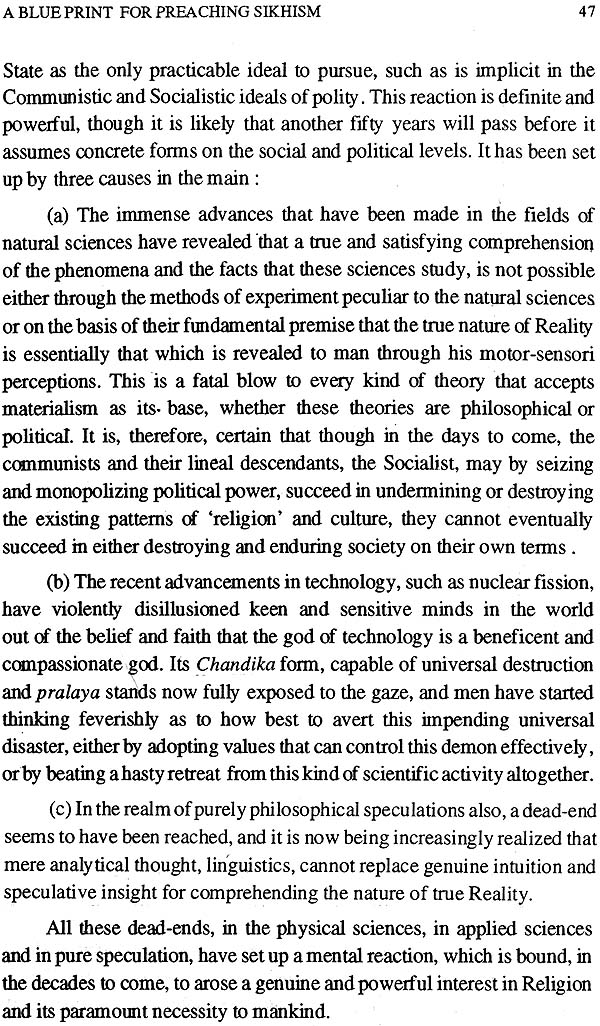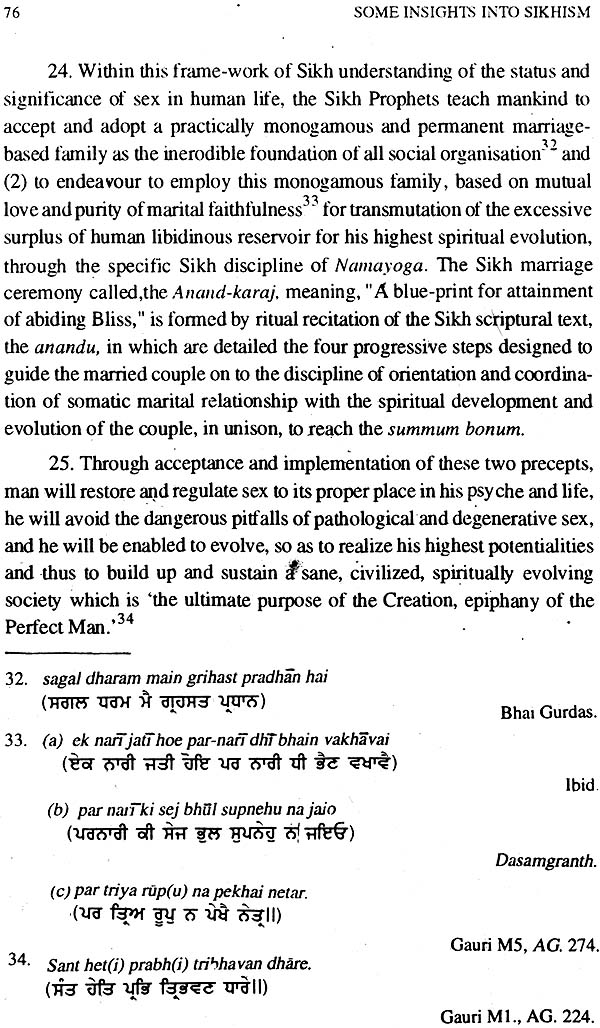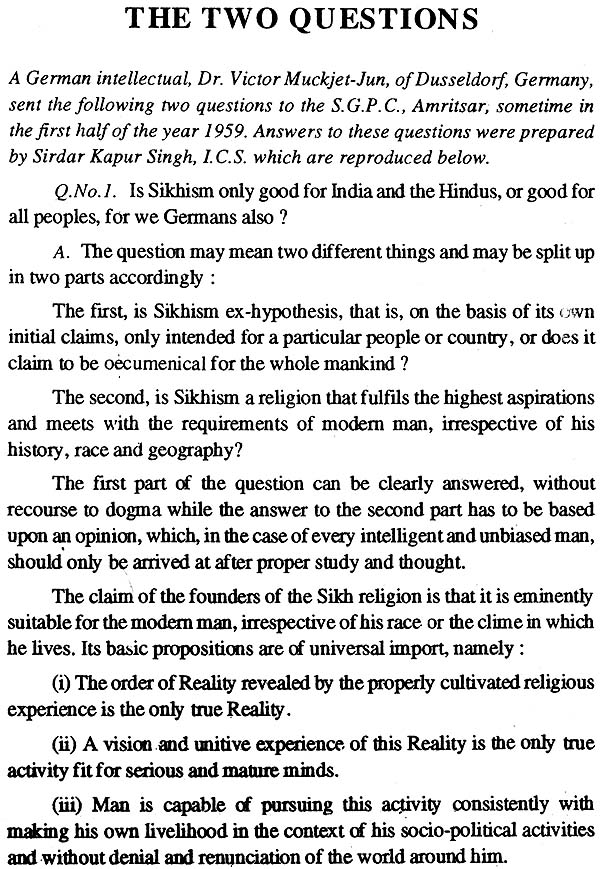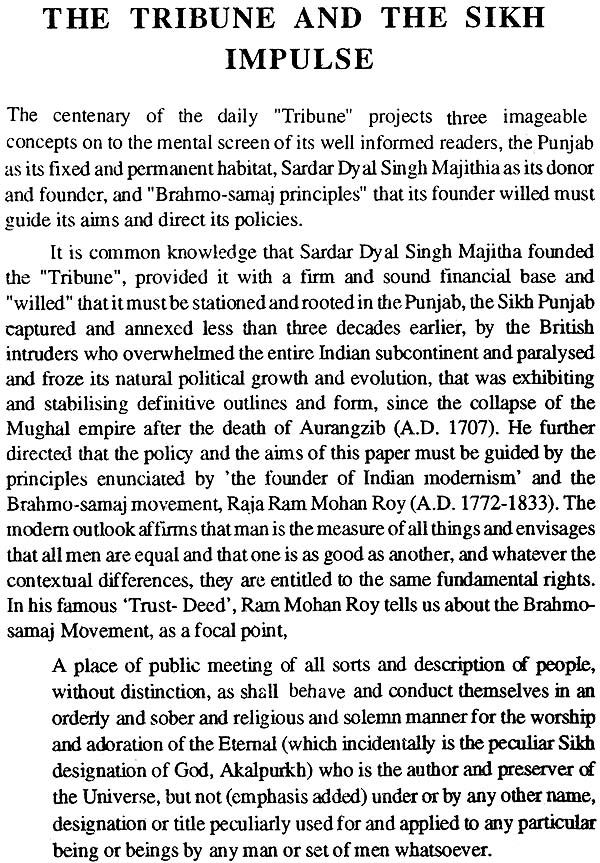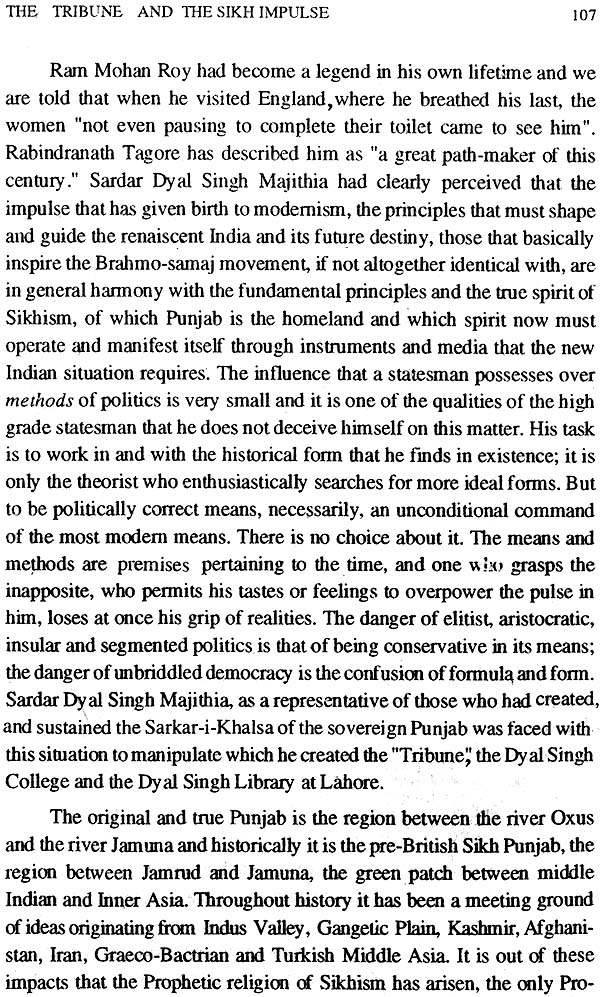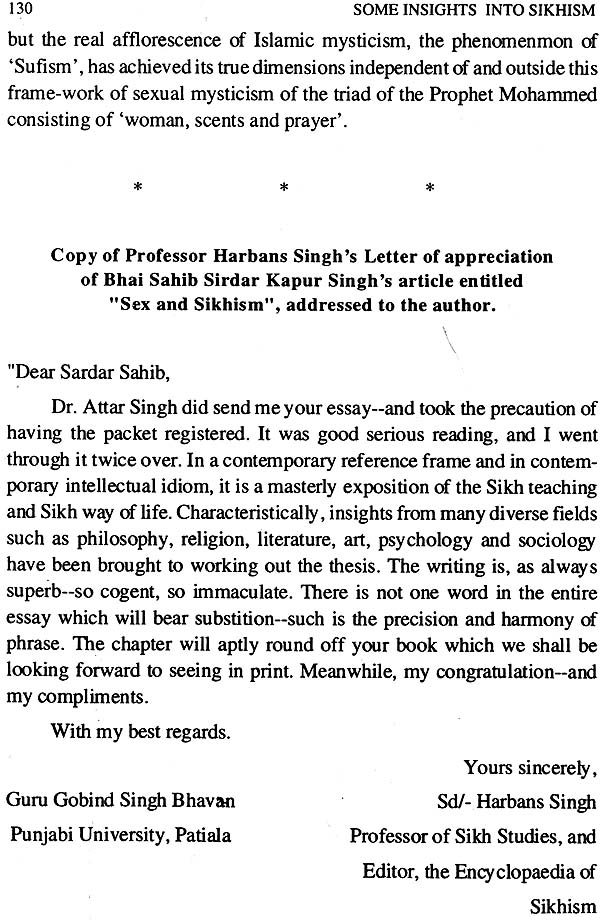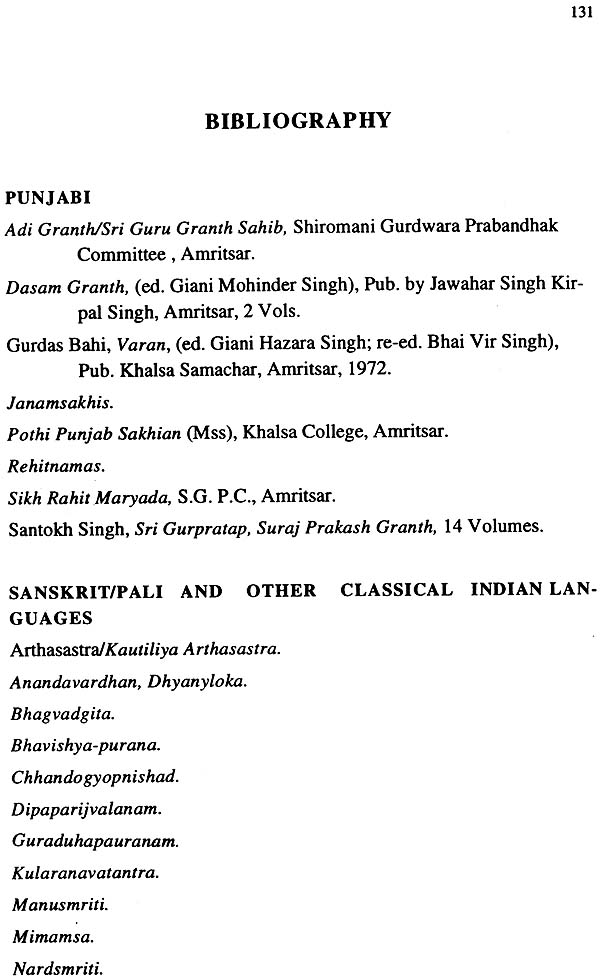 ---
We Also Recommend