Soumitra Chatterjee- A Life in Cinema, Theatre, Poetry & Painting
$5200

$52.00
Tax included.
Shipping
calculated at checkout.
---
---
Book Specification
| | |
| --- | --- |
| Item Code: | AZE834 |
| Author: | Arjun Sengupta and Partha Mukherjee |
| Publisher: | NIYOGI BOOKS |
| Language: | ENGLISH |
| Edition: | 2020 |
| ISBN: | 9789389136760 |
| Pages: | 188 (Throughout B/w and Color Illustrations) |
| Cover: | HARDCOVER |
| Other Details | 9.50x7.00 inch |
| Weight | 610 gm |
Book Description
About the Book
Soumitra Chatterjee is one of the most celebrated actors in world cinema. A man of many pursuits, he is a thespian, poet and performer. Above all, Soumitra is the foremost representative of what is best in Bengali culture and perhaps its greatest ambassador.
This book explores the making of Soumitra Chatterjee through his early. years and his relationships with Sisir Kumar Bhaduri and Satyajit Ray. His 14 films with Ray are a testament to his versatility and virtuosity. As an actor he refused to settle in a comfortable groove and constantly looked out for fresh challenges. Throughout his theatrical career, he not only adapted and directed several acclaimed plays but kept returning to the stage for sustenance and inspiration. His poetry and art are more personal and offer an insight into his idealistic and cultured soul.
Analyzing the most important roles of his career, and charting the single minded dedication and passion that he brought to each one of them, this work reflects on Soumitra Chatterjee's stardom and longevity in an industry that saw great changes during his lifetime. Featuring unique photographs, the book illuminates the versatile facets of a towering artist a Renaissance man - who along with Ray brought Bengal to the cinematic world.
About the Authors
Literature at St. Xavier's College, Kolkata, with previous stints at Scottish Church College and Presidency College. His teaching interests include courses on scriptwriting and cinematic adaptations of literary works. He has co-authored Victorian Literature and Modern Indian Literature and is currently working on a book on Classical literature.
Partha Mukherjee is a Kolkata-based freelance writer and documentary filmmaker. He has contributed almost 600 articles, features and interviews to established English newspapers and periodicals across India as well as abroad. He has made a few well-received documentaries on digital and celluloid formats. Mukherjee has co-authored Russi Mody The Man Who Also Made Steel: A Biography.
Introduction
In Apur Sansar, the last film of Satyajit Ray's masterful Apu trilogy, we are Introduced to the protagonist as a young man. Ray had buit Apu with meticulous care in the first two films (Pather Panchall and Aparajito), capturing his journey from boyhood to adolescence through a precise, insightful script and intuitive flashes of cinematic poetry. Aparajito ends with death and Apu on the cusp of manhood. In Apur Sansar, he takes his final step towards maturity and wisdom.
In the first scene of the film, Apu tells his teacher that he has no money to continue his education. Apu, played by a young man in his first film, is youthful and sensitive looking, his winsome smile masking his apprehensions about the future. His teacher is visibly disappointed, and before he leads him out into a world of unrest and strife right outside the door, he implores him to keep writing.
Apu pauses, and then walks out. Looking back, it is a scene that is so much more than just about the character in the film. At that point the actor playing Apu, Soumitra Chatterjee, is also about to embark on a journey - a Journey that in terms of longevity and sustained excellence alone has ensured his place in the pantheon of the greatest actors ever produced in India.
**Contents and Sample Pages**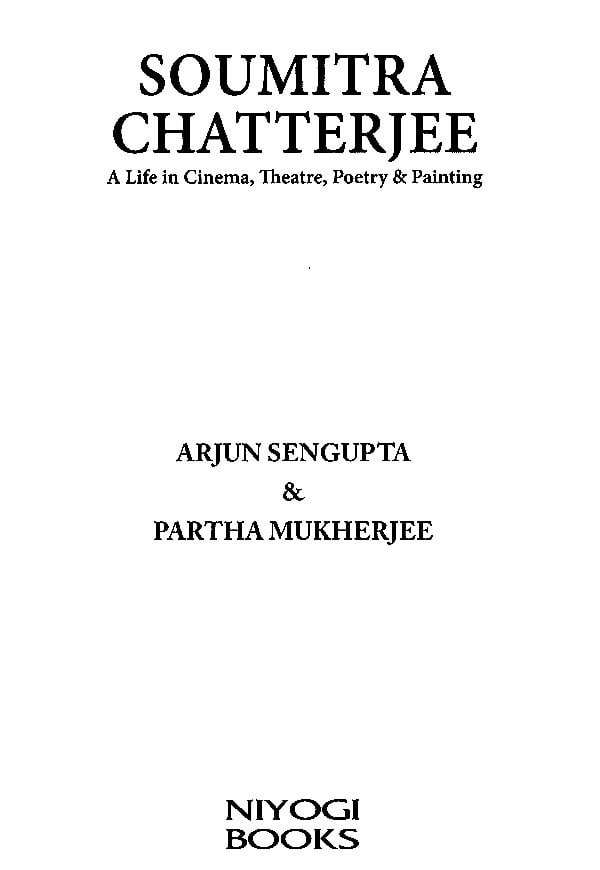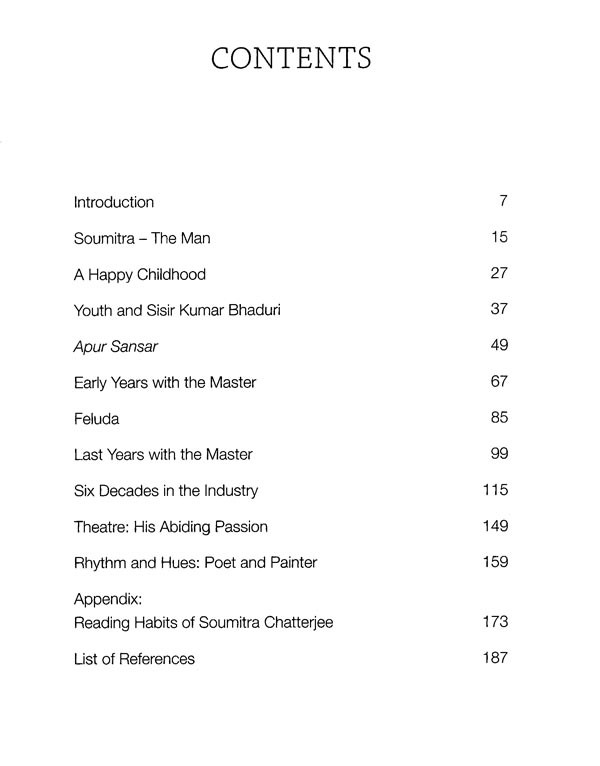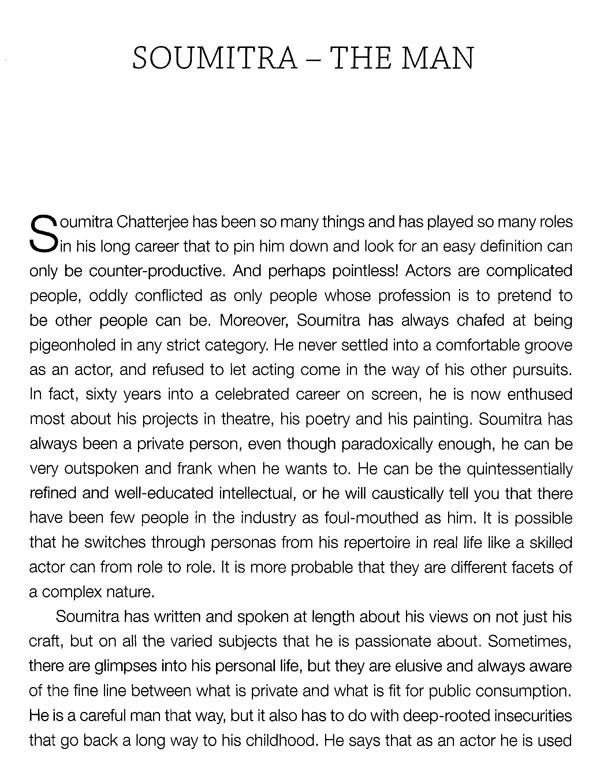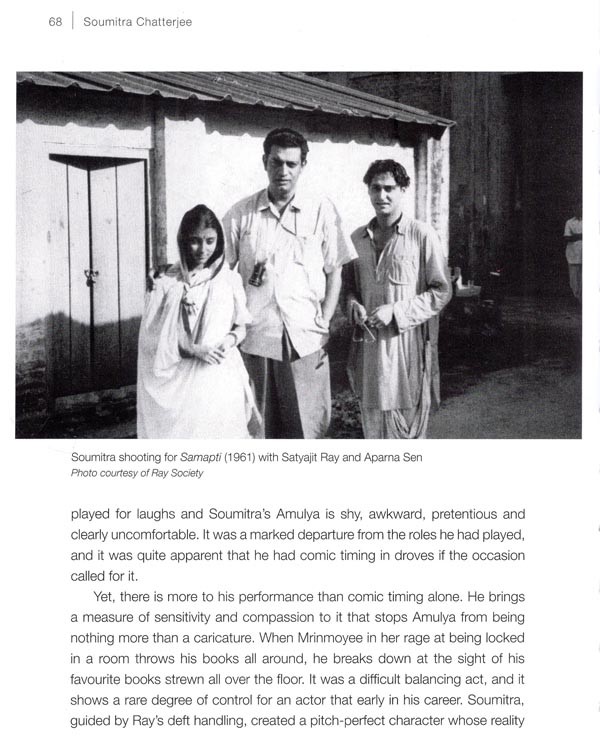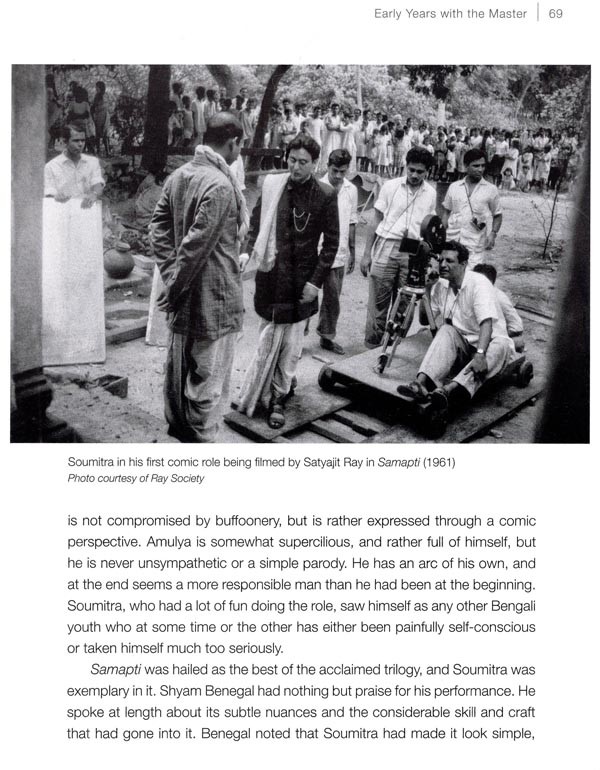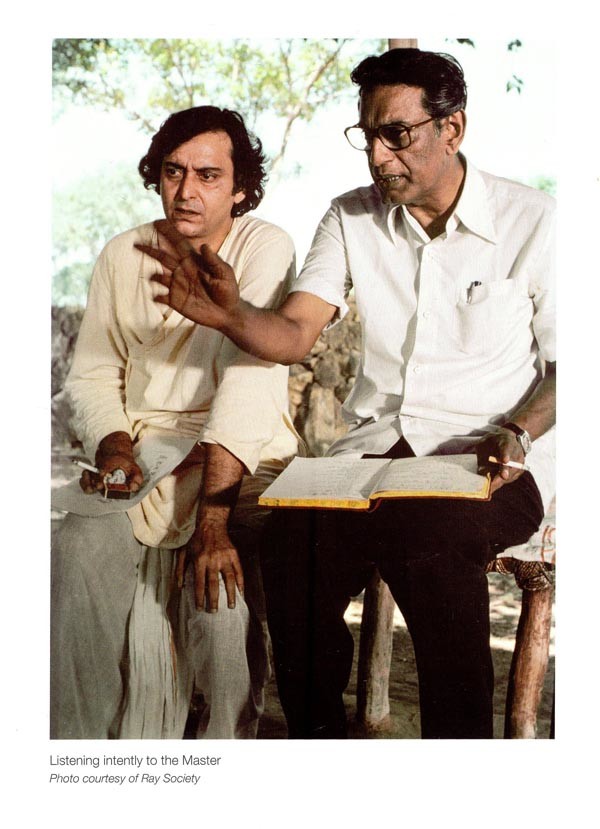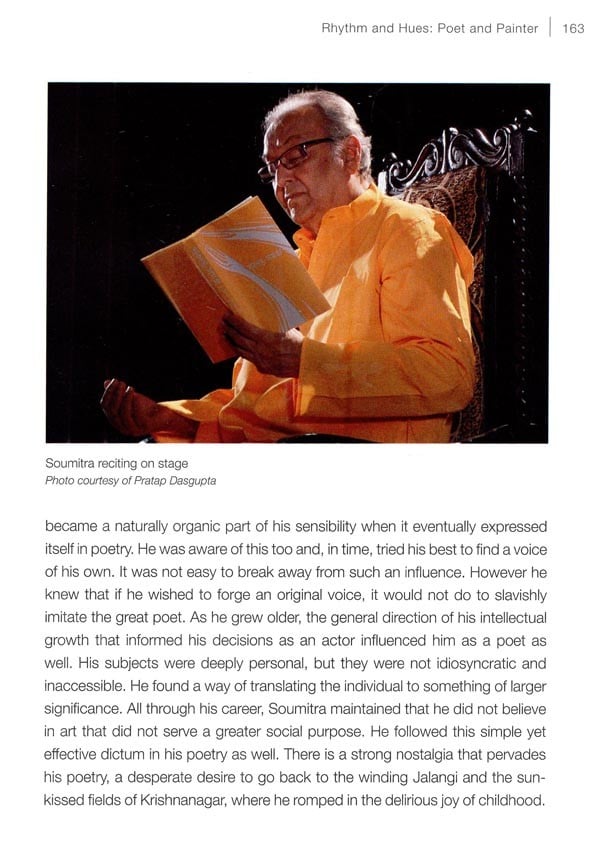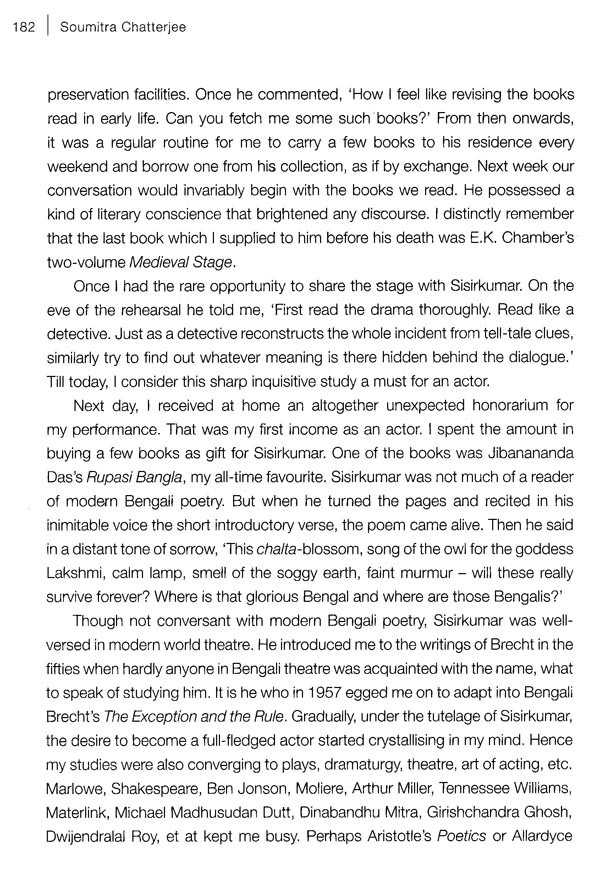 ---
We Also Recommend