Sound Correspondences Between Tamil & Japanese
$2500

$25.00
Tax included.
Shipping
calculated at checkout.
---
---
Book Specification
Book Description
Foreword
Dr.Susumu Ohno, Professor of Japanese Linguistics at Gakushuin University has published numerous books and articles among which Tamil and Japanese: A Comparative Study is a wellknown work. His books include titles such as A Comparative Study of the Japanese and Korean languages. The Origin of the Japanese Languages, The Birth of the Japanese Language. He has also co-authored many books.
Sound Correspondence between Tamil and Japanese is one of his pioneering works published by The Gakushuin Education Foundation, Mejiro, Toshima-ku, Tokyo 171, Japan, in 1980. Now, International Institute of Tamil Studies is bringing out the publication as Indian edition. We express our sincere thanks to Dr.Susumu Ohno for giving permission to publish this.
Our thanks are due to Dr.Porko, Vice Chancellor of Madras University who has helped us in this venture.
Our sincere thanks are also due to our Chairman the Hon'ble Minister for Education Dr.M. Thambi Durai and Thiru.M.Ramaiah L.A.S.. Secretary to Government. Tamil Development. Culture and Religious Endowment Department, and also to Dr.Chandrasekar, L.A.S. Additional Secretary for Tamil Development - Culture for their sustained help and guidance.
Introduction
It was more than 120 years ago that an Orientalist in Vienna, by the name of Anton Boller, published his study on the supposed origin of the Japanese language (Nachweis, dass das Japanische zum ural-altaischen Stamme gehort, Wien 1857). Dozens of etymological correspondences between Japanese and some Altaic languages have since been proposed, although only a handful of them have been accepted as well-founded, likewise the relationship between Altaic languages and Japanese has never been irrefutably established.
The year 1973 witnessed a new turn directing linguists' attention to wards South Asia; since which date three Japanese scholars, Susumu Shiba, Akira Fujiwara, and Minoru Go, have published their studies concerning a relationship between Dravidian languages and Japanese, and in the meantime I read with great interest the manuscript dealing with the comparison of Japanese and Tamil particles by Miss Balambal, a member of the staff of Delhi University, whose article initiated me into Tamil study. Since then I have directed my attention to Tamil in particular and been engaged in some work on a possible relationship between Tamil and Japanese. Tamil has a great amount of classical literature and in the near future I would like to begin to study it as Tamil is from our point of view the most important language among the Dravidian group, its contemporary words most retaining their classical forms and meanings.
**Contents and Sample Pages**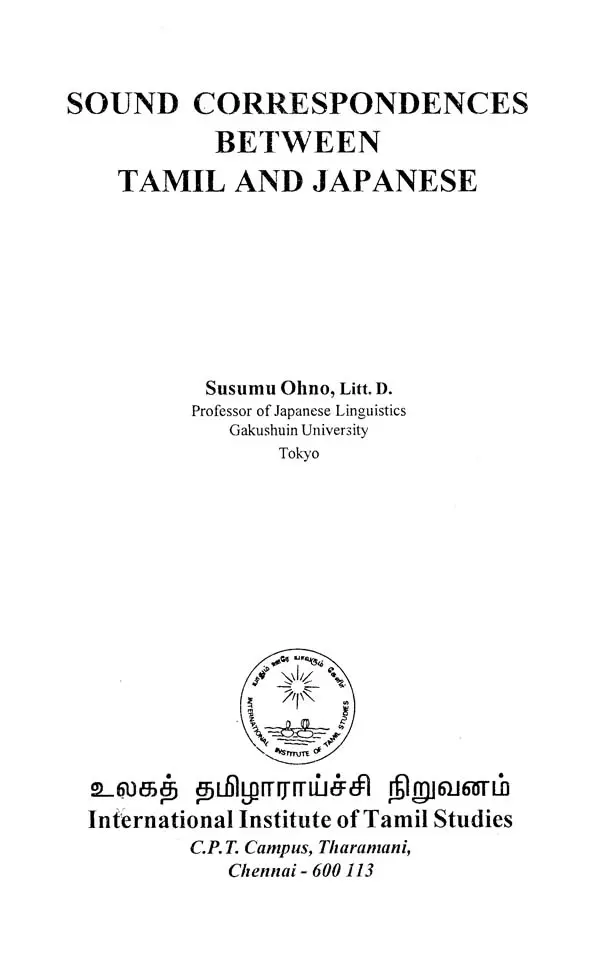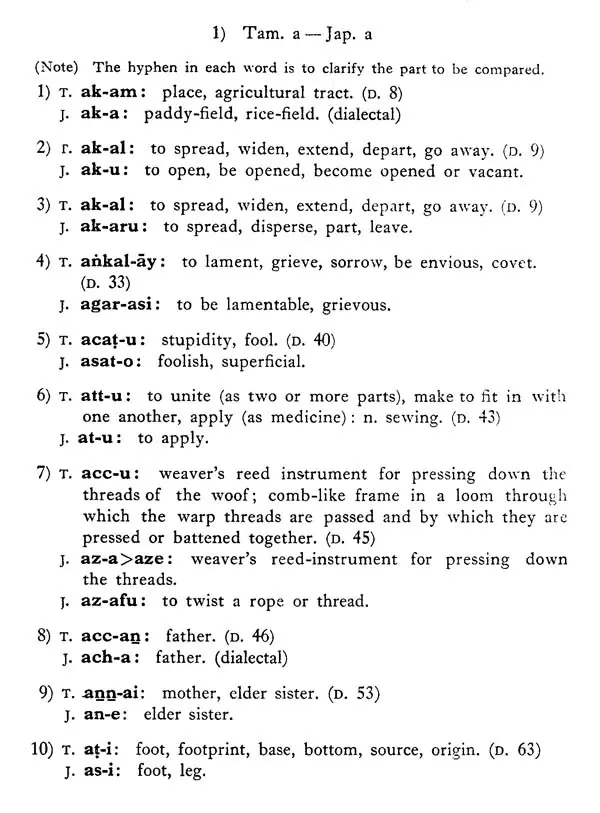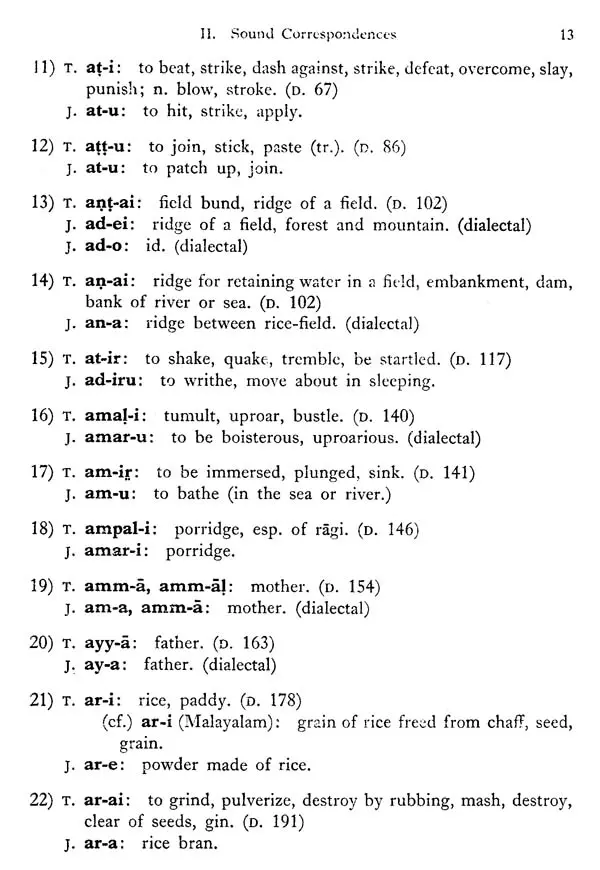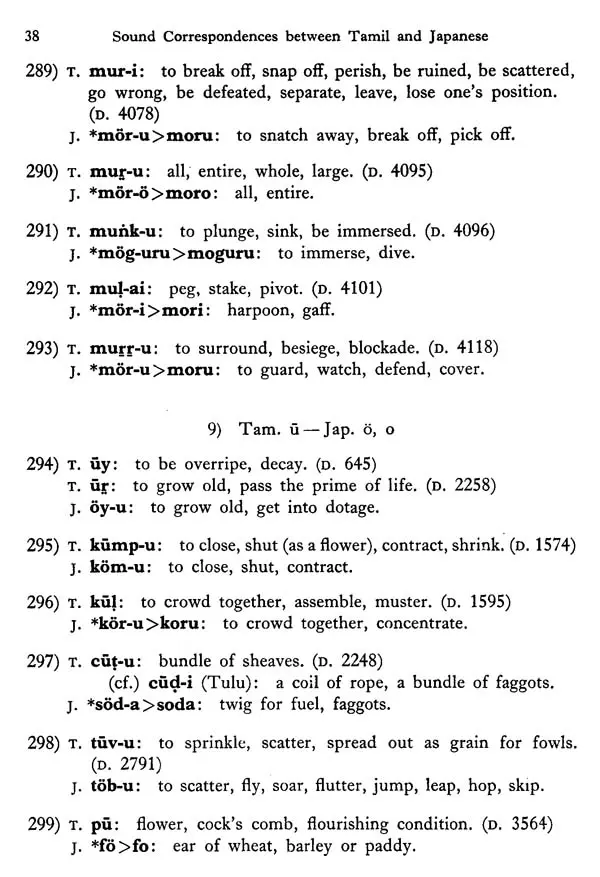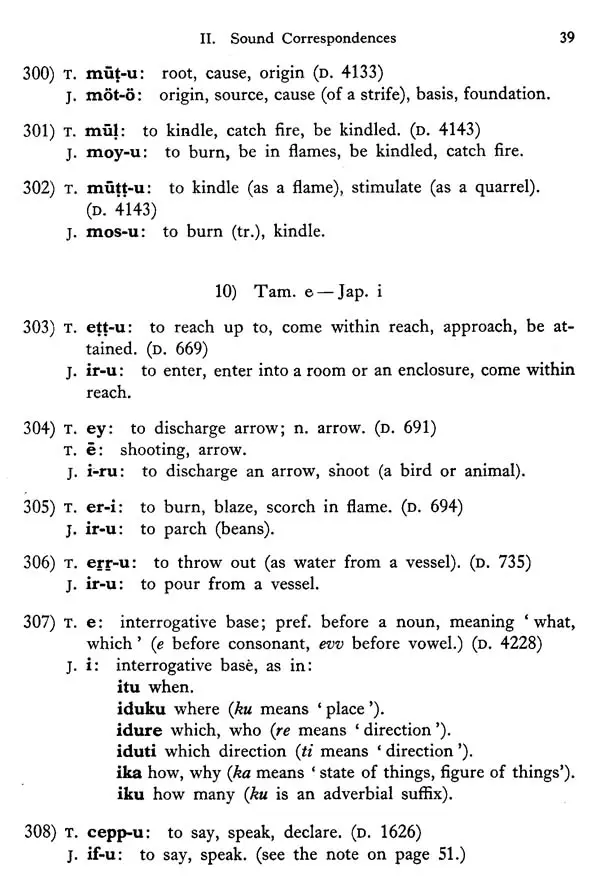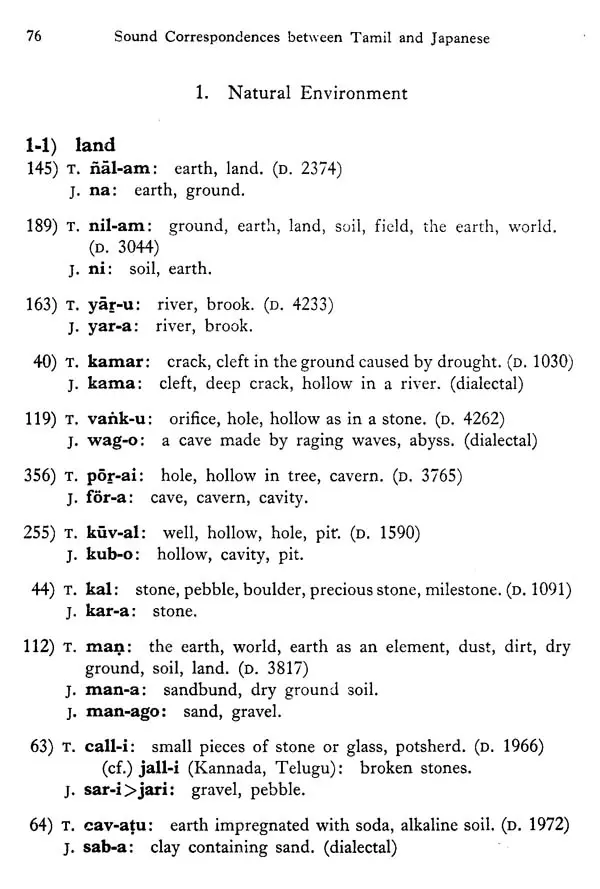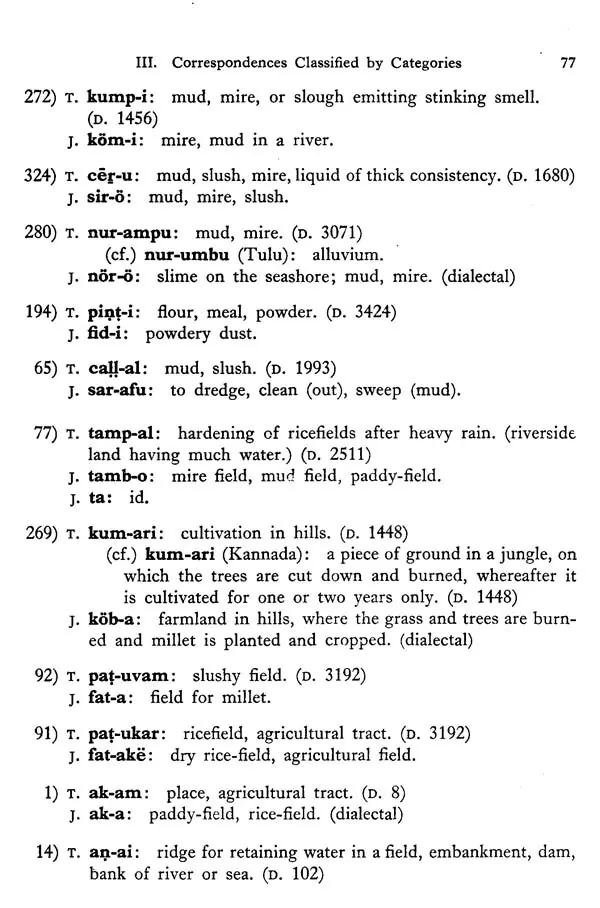 ---
We Also Recommend