Sourav Ganguly- The Lord of Cricket
$5700

$57.00
Tax included.
Shipping
calculated at checkout.
---
---
Book Specification
| | |
| --- | --- |
| Item Code: | AZE929 |
| Author: | Debasish Datta |
| Publisher: | NIYOGI BOOKS |
| Language: | ENGLISH |
| Edition: | 2020 |
| ISBN: | 9789389136357 |
| Pages: | 222 (Throughout Color and B/w Illustrations) |
| Cover: | PAPERBACK |
| Other Details | 9.00x7.00 inch |
| Weight | 550 gm |
Book Description
About the Book
Some love Sourav Ganguly, others love to hate him, but no one can ignore him. Sourav Ganguly: The Lord of Cricket is about the man, the leader, the motivator and the icon that youngsters admire. This book is a tribute to the grit, courage and dedication of the man who taught Indian cricketers to dream. He is the man who can be credited with building Team India, brick by brick.
The story of Sourav Ganguly is essentially that of a bright young lad's metamorphosis into a leader in a battlefield called cricket. It is the kind of stuff that fairy tales are made of. This new edition features chapters on Saurav's life after his years of playing cricket for India, as he became President of the Cricket Association of Bengal, host of the popular show Dadagiri and a supporter of football. A new phase has begun in Saurav's career with his taking on the role of President of the BCCI. Including an updated chapter on Sourav's cricketing statistics, this book is a must-have for all cricket fans.
About the Author
Cricket is a passion for Debasish Datta. He has followed India's fortunes diligently for many years and has rubbed shoulders with the best in the world of sports.
To Geoffrey Boycott, Ian Chappell, Sunil Gavaskar, Sourav Ganguly and their fellow-professionals, he is simply known as 'Debu'. Presently he is the Joint Editor of the daily, Aajkaal, From Kolkata.
Foreword
A few years back, when I first heard that Sourav Ganguly was making his foray cricket administration, I must confess that I was taken by surprise. It wasn't because didn't believe he would make a capable administrator I felt Sourav would be more home doing media But the more I thought about it, the more I realised what a gre development it was from a cricketing point of view.
Sourav is one of the most passionate, insightful and intelligent cricketers I have come across, and I have seen a few in my lifetime! My first interaction with him was a Lord's in 1996, when he made a sublime hundred on Test debut. He came across a knowledgeable and respectful, but also with firm conviction. That was the start of a wonderful relationship that I cherish to this date.
When Sourav got into the Cricket Association of Bengal, I sent him a congratulatory message, and told that in a few years' time, I would again congratulate him on becoming the President of the Board of Control for Cricket in India! Sure enough when he became the BCCI head in October 2019, I reminded him of my prediction o a few years. As always, we had a good laugh about this too.
I believe it is wonderful for the sport that a former national skipper, and a success one at that, is helming the most powerful and influential cricket board in the world Sourav's heart is firmly in cricket, and already, he has taken several initiatives that are bound to benefit the sport and its primary stakeholders. My Prince of Kalkuta' wa soon become the king of the cricket world, of that I have no doubt.
Introduction
The Importance of being Sourav Ganguly
The story of Sourav Ganguly essentially that bright young metamorphosis leader battlefield called cricket it the kind stuff fairy tales made of Among Bengalis, widely bantered as chicken-hearted, buter-fingered and sentimental blokes, Sourav has been a glorious exception His figures in the speak themselves 11,000-plus runs shorter also include 22 hundreds Rarely has India lost when Sourav scored 31 Man-of the-Match awards bear testimony the he usually exerted has fined, censured and suspended couldn't less, for has played the game own terms.
Perhaps most precious Bengali icon after Rabindranath Tagore and Satyajit Ray Sourav's exploits have earned him name fame has transcended Bengali sub-nationalism and infected entire cricket world. During tenure as the unquestionable leader the national cricket team, personified the difference that lies between style substance. spotted the between just wanting be part the and daring push man who be credited with building India, brick. Never before an Indian captain more authoritative Kolkata, who betrays lazy elegance the crease. able commander, always been to the situation the executed every plan with purpose and intent bid to results.
Certainly, isn't the coolest in town, but enormously credit, Sourav not only succeeded pulling the Indian team out from the depths despairing mediocrity (the chalet culture), also managed the best of each individual player He taught to look the enemy the eye and play the game the Under Sourav, India last became team that refused get reputation of their opponents. someone him, he challenge.
**Contents and Sample Pages**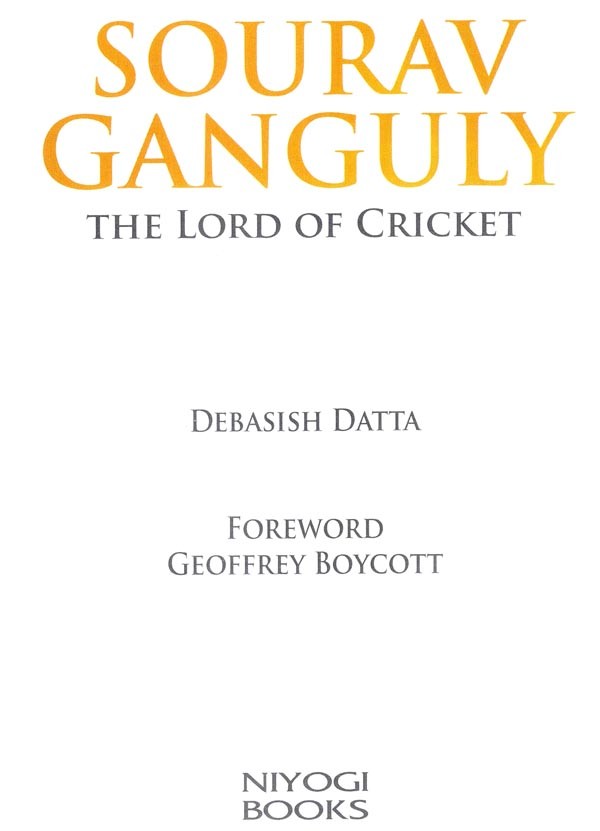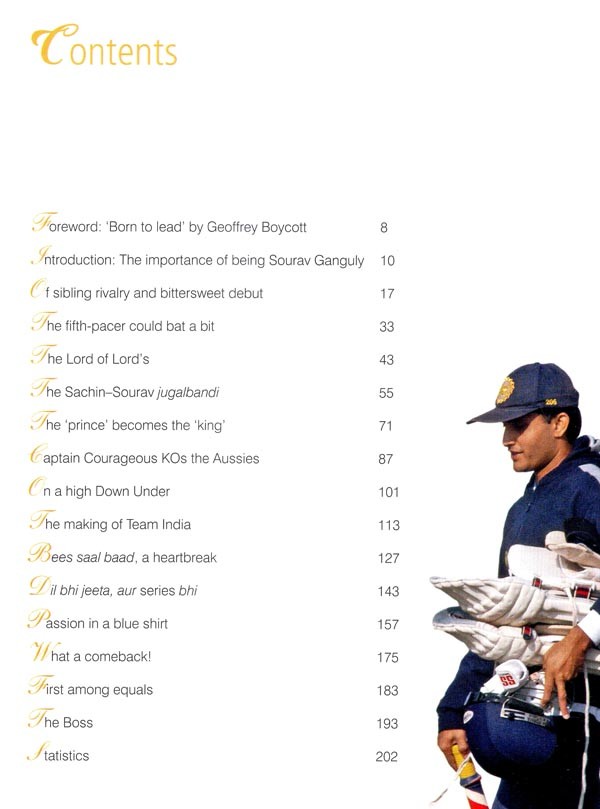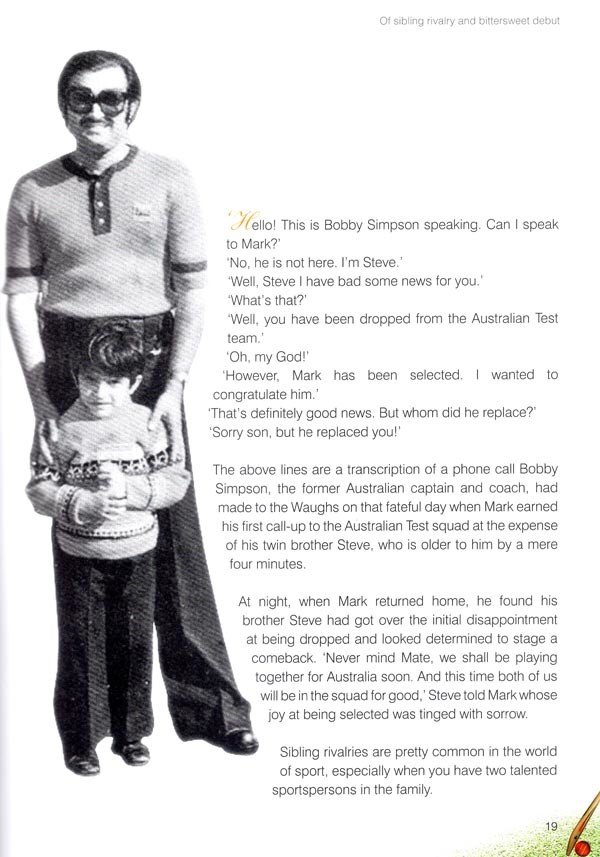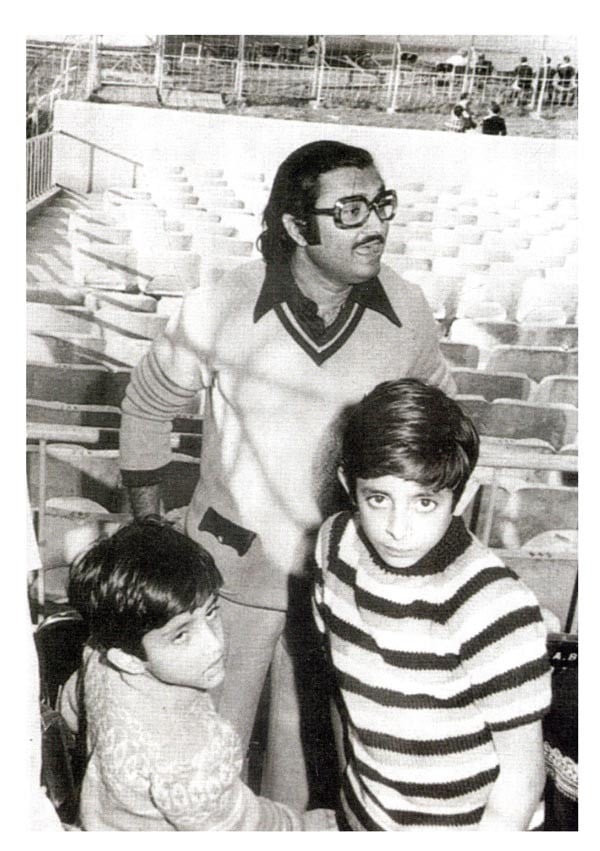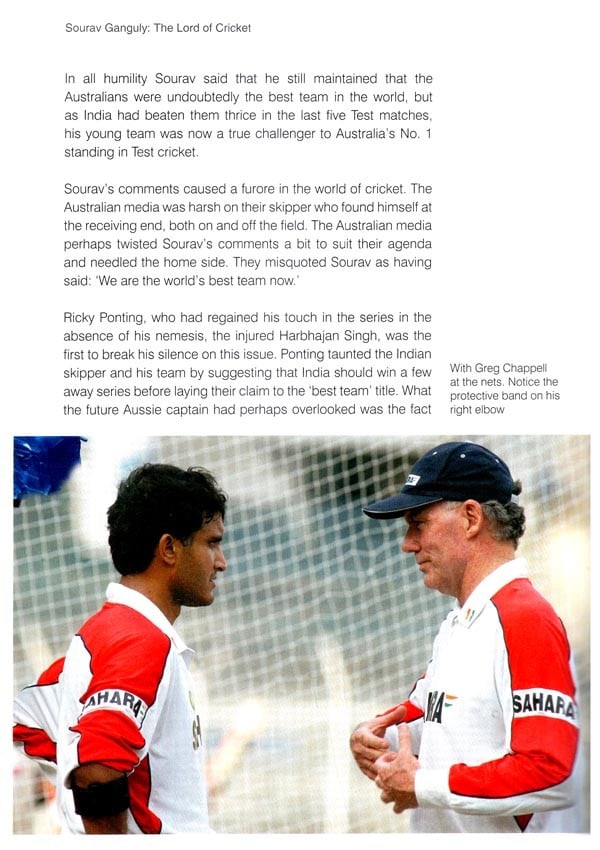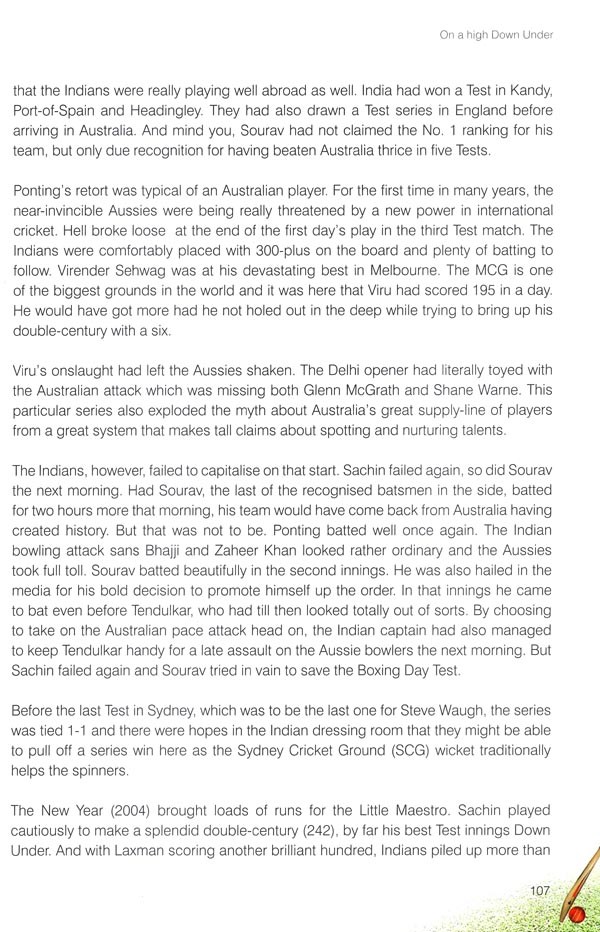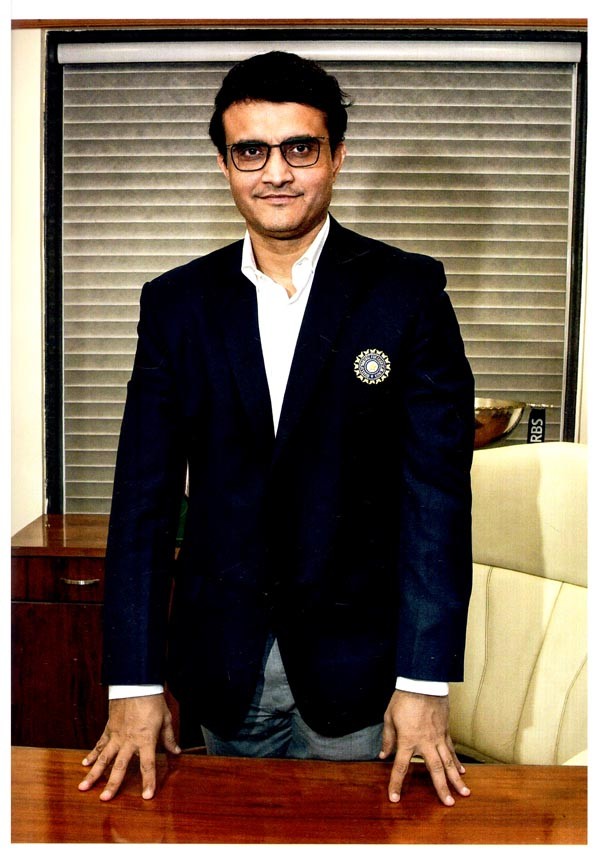 ---
We Also Recommend