South Indian Neolithic Culture: Pennar Basin, Andhra Pradesh
$10960

$109.60
Tax included.
Shipping
calculated at checkout.
---
---
Book Specification
| | |
| --- | --- |
| Item Code: | UAN523 |
| Author: | P. C. Venkatasubbaiah |
| Publisher: | Bharatiya Kala Prakashan |
| Language: | English |
| Edition: | 2007 |
| ISBN: | 9788180901904 |
| Pages: | 302 (B/W Illustrations) |
| Cover: | HARDCOVER |
| Other Details | 11.00 X 9.00 inch |
| Weight | 1.36 kg |
Book Description
About the Book
The book presents a systematic and scientific study of South Indian Neolithic culture in the Kadapa region of Andhra Pradesh carried out through explorations by using (village-to-village survey) and section scrapings at select sites ecological and ethnographic analogy as parameters in order to reconstruct the process of human adaptation in 2nd cultural the Central Pennar Basin during Millennium B.C. The research was a desideratum in view of the present region of expansion of Southern Neolithic Culture with it's distinctive characteristic features and hence has been designed with due regard to recent developments in the methodological applications in order to use the potentialities of material culture for a better understanding of the system of Neolithic settlements.
The study was done oh the basis off new discoveries in the region, by using earlier finds, so as to glean the complete picture of Neolithic cultural phase. However, it not only lead to the evidence. of hunter-gatherer communities, i.e., Mesolithic culture, prior to Neolithic cultural phase, but also Megalithic and Early historic cultures as a continual occupation of human populations along the banks of the existing river system. All the sites are found in a stratified, primary context which enabled the author to understand the development of ancient civilizations in the region.
It is a micro regional study in view of Neolithic cultural phase where more emphasis was given to settlement and subsistence pattern besides dealing with outlines of Mesolithic, Megalithic and Early historic cultures. The distribution of Neolithic sites was done in relation to their topographical setting against the background of ecological resources and hence established the Man-Land relationship during Neolithic period. To achieve this objective an ethno archaeological approach was adopted among Kuruba community, a local agro pastoralists, whose settlement, subsistence and material culture served as the best analogy in view of agro-pastoral economy in the Central Pennar Basin.
About the Author
in Ancient and from Nagpur University Maharashtra (1984)) and Doctorate degree from Deccan College Post Graduate and Research Institute, University of Poona, Pune (1992). Before joining the present Department, the author had an opportunity to take part in the archaeological explorations conducted by Prof. K. Paddayya in Gulbarga District (Hunsgi-Baichbal Project), in Raichur and Bellary Districts of Karnataka and excavations at Walki, Budihal, Ramapuram and Banahalli conducted by Deccan College P.G. & Research Institute, Pune and Archaeolo gical Survey of India, Nagpur and Bangalore circles respectively. Apart. from locating more than one hundred and fifty, archaeological sites of Prehistoric, Protohistoric, Early historic and other later cultural sites in Kadapa and Kurnool districts of Andhra Pradesh as part of Post-Doctoral Research sponsored by Indian Council of Historical Research, New Delhi., he published many research papers on topics like Prehistory, Proto-history (more emphasis on settlement and subsistence system) and Early history in National and International Journals both individually and in Collaboration with faculty members of Karnatak University, Dharwad and Institute of Archaeology, University College London on topics related to ancient agriculture, domesti cation of animals and other aspects of the first farming communities in this part of South India.
Foreword
It gives me much pleasure to write a Foreword to Dr. PC. Venkatasubbaiah's book entitled The. South Indian Neolithic Culture-Pennar Basin, Andhra Pradesh. This book is a thoroughly revised and updated version of his Ph.D. thesis accepted by the University ofPune in 1992 for the award of Degree of Doctor of Philosophy. It represents a significant addition to our understanding of the early archaeology of South India, both in terms of new research material that Dr. Venkatasubbaiah obtained from the field and in terms of fresh theoretical and methodological approaches adopted by him in field as well as laboratory studies.
Preface
My entry into the field of Archaeology was not accidental but a deliberate move. I had an opportunity to participate in the excavations conducted at Ramapuram, a Neolithic-Chalcolithic and Megalithic burial cum habitation site, located in Kurnool District of Andhra Pradesh during 1981-82 along with the Excavations Branch, Nagpur Circle, Nagpur under the supervision of the then Superintending Archaeologist, Dr. I. Narasimhaiah. Having inspired by the work carried out by them in exposing ancient cultural horizons stratigraphically, I have developed keen interest in the subject and worked with them in exposing number of cist burials in the habitation and two cairn circles at the burial complex respectively. I was also assigned the job of collecting human skeletal remains carefully from the burials. Observing my interest in the subject Dr. Ismail Kallellu who was working as a technical assistant in the same branch (presently a faculty member in the Dept. of Ancient Indian History, Culture and Archaeology of Nagpur University) suggested me to join for Post-Graduation in Ancient Indian History, Culture and Archaeology. Both of them also encouraged me to join School of Archaeology but being interested in research I have reached Deccan college Post-Graduate and Research Institute, Pune to join under the supervision of Prof. K. Paddayya based on the suggestion and recommendation of Dr. Narasimhaiah. It was opportunity for me to work on the topic 'Protohisotoric Investigations in the Central Pennar Basin, Kadapa District, Andhra Pradesh. I am ever thankful to both of them for introducing me to this discipline when I was eager to join for my higher studies.
Book's Contents and Sample Pages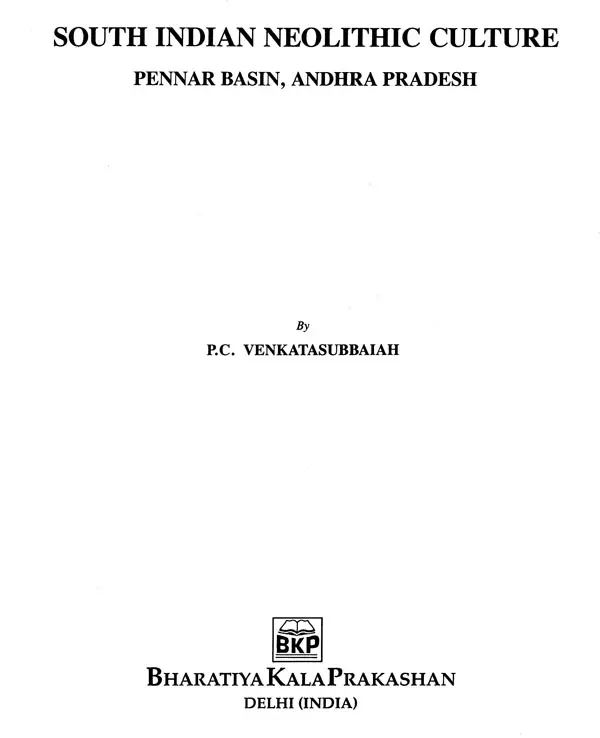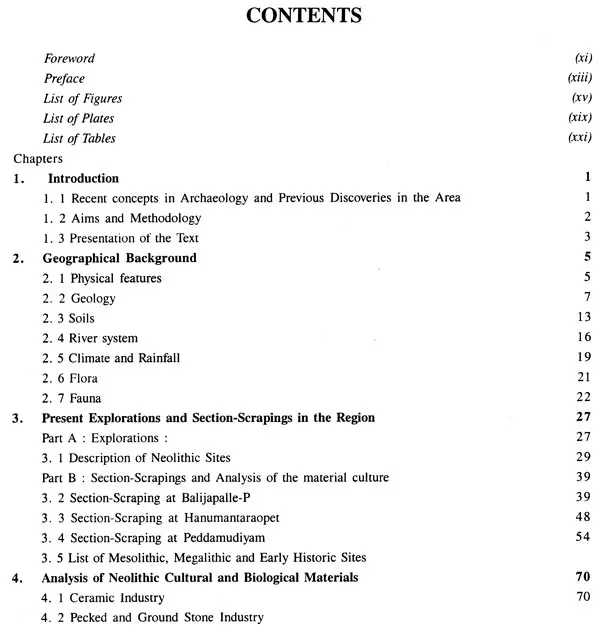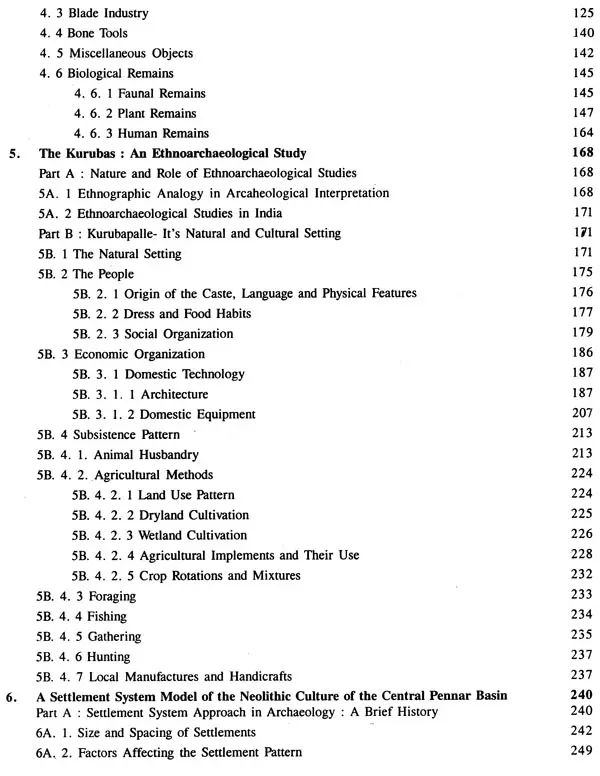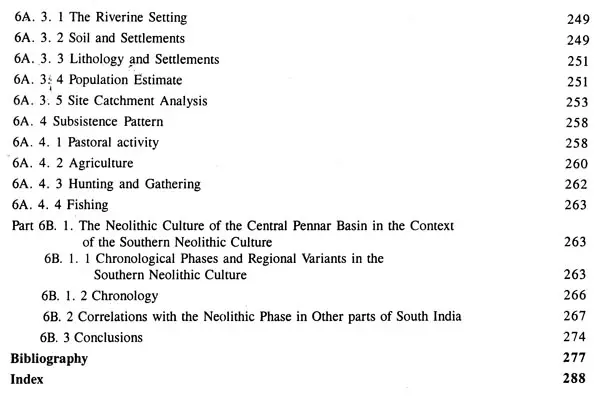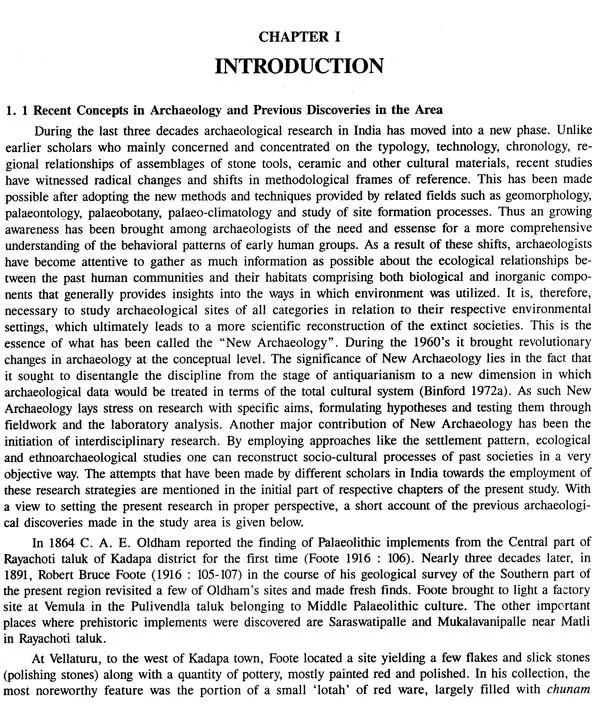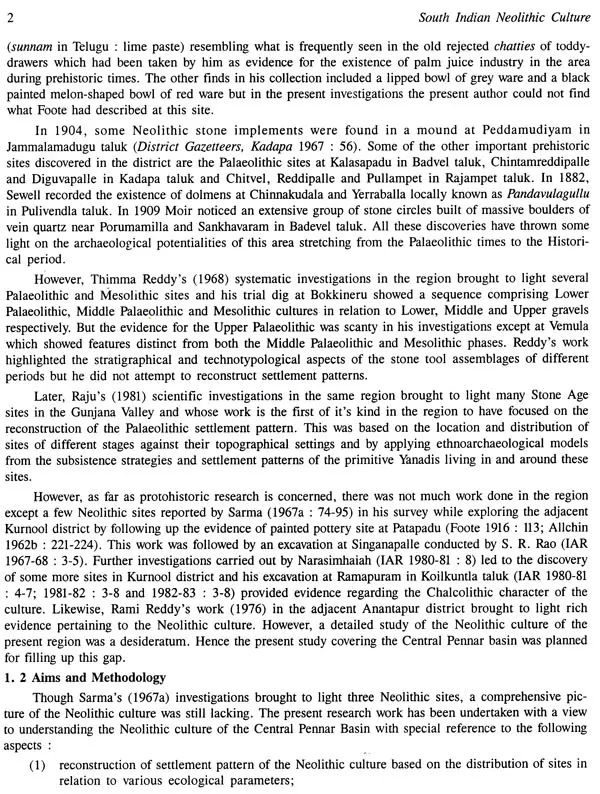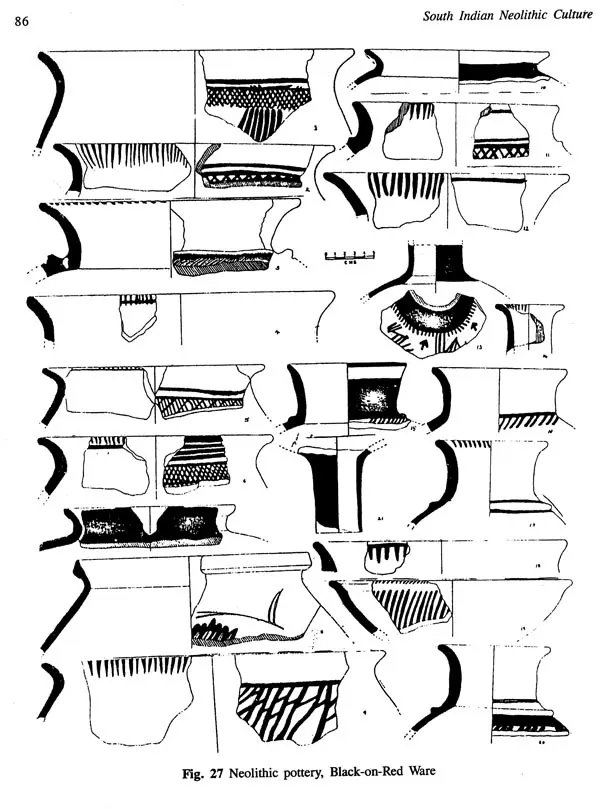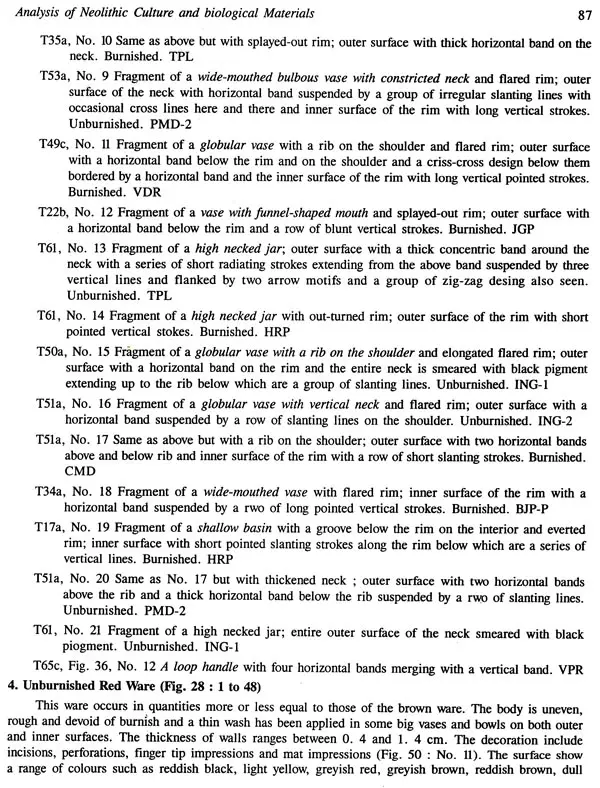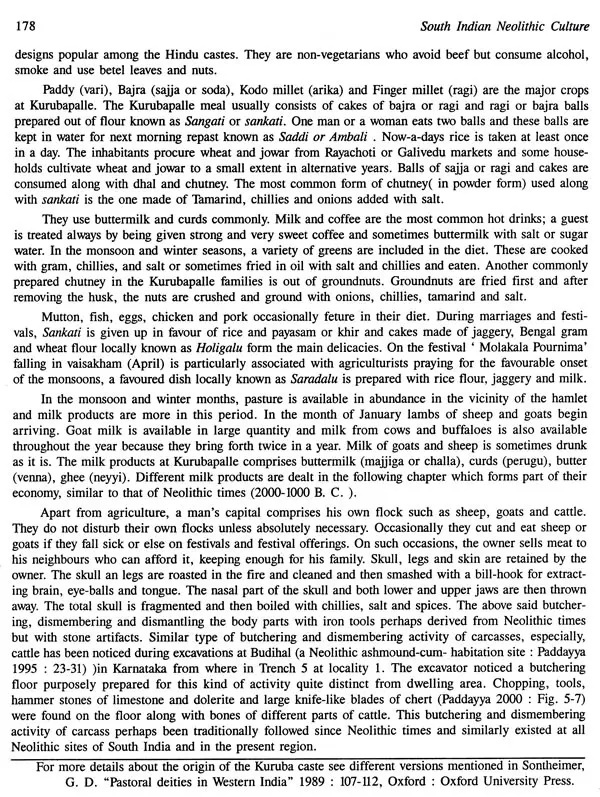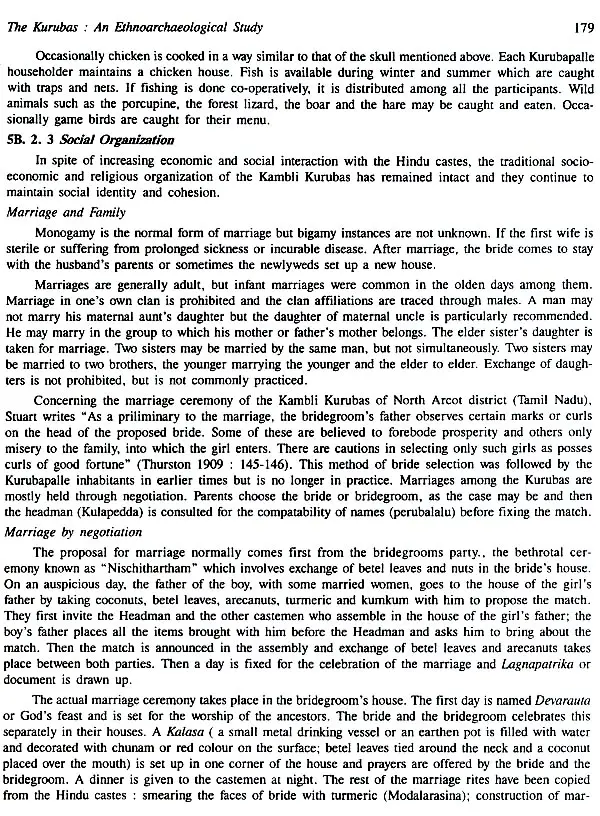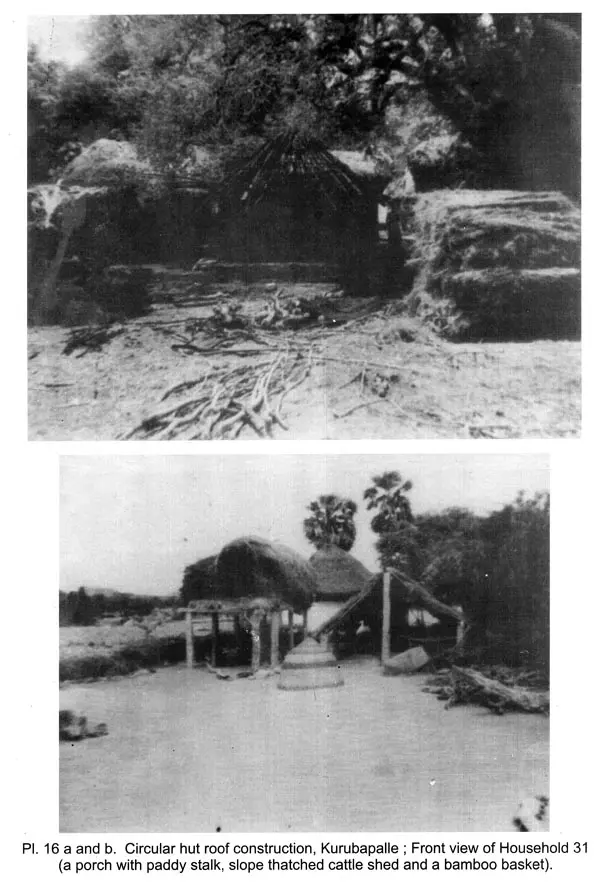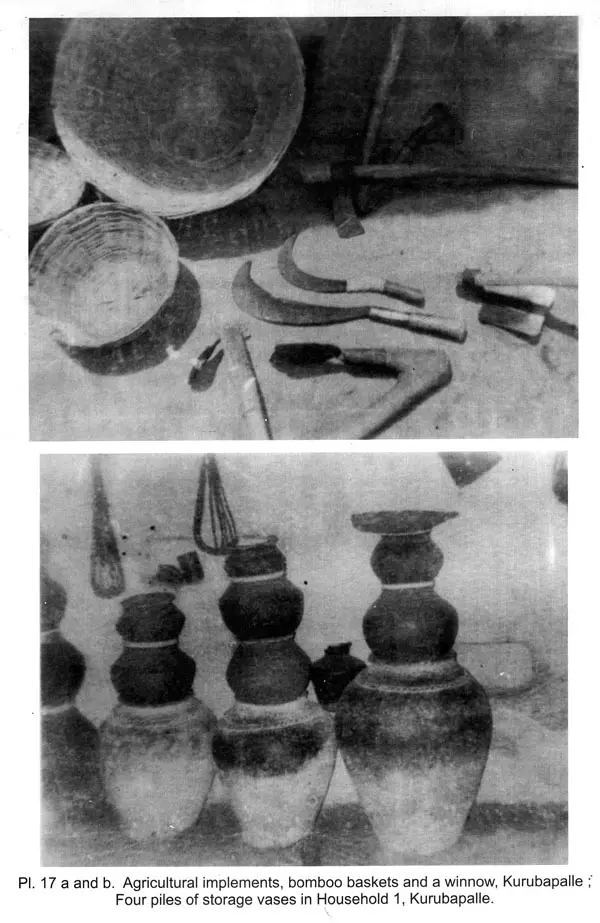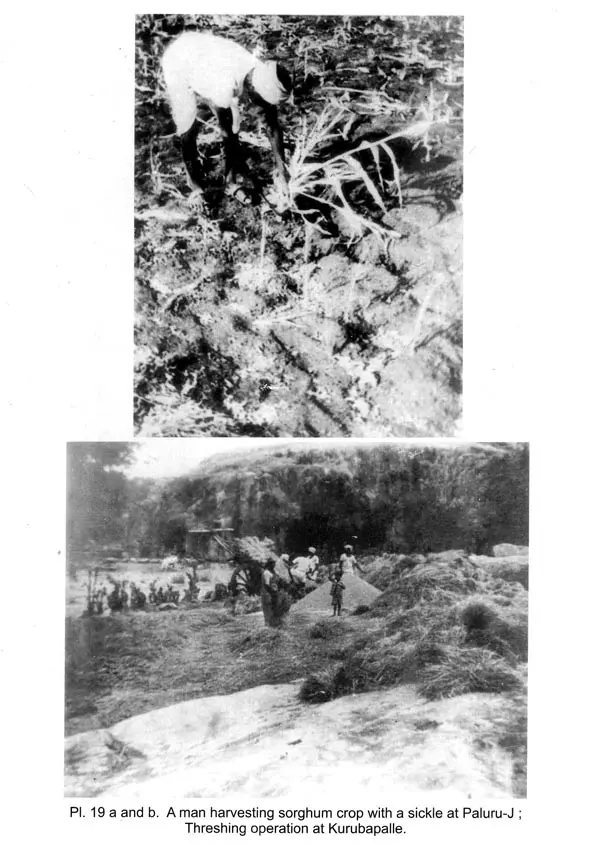 ---
We Also Recommend