Sovereign, Squire & Rebel: Maharajah Duleep Singh
$10800

$108.00
Tax included.
Shipping
calculated at checkout.
---
---
Book Specification
| | |
| --- | --- |
| Item Code: | AZI272 |
| Author: | Peter Bance |
| Publisher: | Coronet House |
| Language: | English |
| Edition: | 2009 |
| ISBN: | 9780956127006 |
| Pages: | 200 (Throughout Color and B/W Illustrations) |
| Cover: | Hardcover |
| Other Details | 11.5x10.5 INCH |
| Weight | 1.59 kg |
Book Description
About The Book
At the age of five years, Maharajah Duleep Singh found himself on the golden throne of the Punjab, the land of five rivers, one of the most powerful independent Kingdoms in the Asian sub-continent and a thorn in the advancement of the British Empire. A country built by his father, the legendary one-eyed Lion-of-the-Punjab, Ranjit Singh, who was a contemporary of Napoleon, and who ruled the region by the power of his sword and with the fear of his name. The infant Maharajah Duleep Singh had much to live up to, although he found the enemies of his reign were not just from over the British-Sutlej border.
After the Anglo-Sikhs Wars, Maharajah Duleep Singh, still a minor, was separated from his mother, surrendered the famed Koh-i-noor diamond and was removed from power by the underhand-means of the East India Company. Effectively exiled to Britain, he became an instant favourite of Queen Victoria and an exotic party accessory. He passed his time with the crème de la crème of Victorian high society; shooting game with the Prince of Wales in his very own Indian Palace in Suffolk's Elveden Hall and leading a most extravagant and lavish lifestyle. But after trying his hand at writing a West End play, standing for parliament, playing the field, and remonstrating with the British Government for the shortfall of his stipend, the deposed sovereign became disillusioned by his surroundings and sought to make a stand against the tyrannical establishment!
The story of Maharajah Duleep Singh and his heirs is told with astounding and dazzling imagery, with unseen photographs of his family and friends, along with an array of rich Sikh art from the period, with famous canvases commissioned by the Maharajah which have become masterpieces in their own right. His family, the "Heirs to the Lost Kingdom' who became the godchildren of Queen Victoria, played their own part in the story of Britain's first Sikh and Indian royal family, from being suffragette companions of Christabel Pankhurst, assisting Jews escape Nazi Germany, benefactors to East Anglia, founding a Norfolk Museum, patrons of numerous English establishments, marrying a Earl's daughter, to holding a mysterious dormant Swiss bank account. The story of the Duleep Singh's will surely keep every reader captivated.
About the Author
PETER BANCE, also known as Bhupinder Singh Bance, operates a Real Estate business, and is an independent researcher and Sikh historian. He is the author of numerous books on Anglo-Sikh history, specialising on the last Sikh King, Maharajah Duleep Singh, the subject of his very first book. He was nominated as a Sikh Achiever of the Year, and honoured and awarded at Toronto's Centennial Foundation for his work. An authority on the last sovereign of the Punjab, Peter Bance has contributed to the Oxford Dictionary of National Biography and appeared in documentaries on the subject for BBC1's Inside Out and BBC2's Desi DNA programmes, in addition to Granada TV and The History Channel.
After the sell-out success of his widely reviewed Sikhs in Britain (The History Press, 2007) and his recent History of the Khalsa Jatha 1908-2008, Peter Bance has returned to his specialist field of Maharajah Duleep Singh, to present this enlarged and highly prolific study on the family of the last Maharajah of the Punjab, in this vibrant, colourful and sumptuous illustrative book. The author is currently involved in a new television documentary, a proposed stage play, and a feature film on the subject of the Maharajah, with forthcoming publications on 'Sikhs in the Great war 1914-18, and a new colour edition of "Sikhs in Britain.
Foreword
In the morally impaired years un Punjab after Maharajah Ranjit Singh death in 1839, his youngest son, Duleep Singh's life depicts yet another irony of human existence.
The deceitful conduct of the demagogues around him, combined with the no less duplicitous acts of the British across the Sutlej, who were scheming to take over the subcontinent's last great stronghold would end up making Duleep Singh the son that set on a failing empire.
The son was ten months old when his father died but his mother Maharani Jind Kaur, well-endowed in equal measure with intelligence and good looks, kept him out of harm's way in those perilous times when many other aspirants to the throne would have gladly put an end to his life. By skillfully handling her little son's destiny despite the odds, she ensured he was crowned on 18 September 1843 and became the Maharajah of Punjab and its vast territories at the age of six.
This is where life's ironies converged to make Duleep Singh's sojourn on earth an infinitely tragic experience. Although born into the magnificent surroundings of his father's palace in Lahore, yet, 55 years later, when the "son and heir to Ranjit Singh died, there was no one with him to close his eyes". (The Tribune, 25 October, 1893).
His father had died when he was not even a year old and as invariably happens when strong rulers die, Ranjit Singh's death too left the field open to adventurers adept at all forms of treasonous acts. In the absence of a strong successor, Ranjit Singh's great legacy was squandered away by measly men and their shoddy ways.
What happened during the ten intervening years between Ranjit Singh's death and the end of his empire? How did things get to the point that his son could be abducted from the land of his forefathers and end up dying alone in a hotel room in Paris? Why did his father's courageous and confident officer corps, crack military units, and all those who had played heroic roles under Ranjit Singh's inspired leadership, allow him to be removed from the land of his birth?
Because the British were by far the wilier. When the time was right to first subvert, and then annex Ranjit Singh's empire with whom they had signed treaties of friendship, the British had no qualms about being the usurpers. They had been camped across the River Sutlej close to fifty years biding their time to annex Punjab. And now the time had come to lay their hands on India's last great stronghold.
Many a base act was indulged in before the British succeeded in achieving their ends. First Duleep Singh was forcibly separated from his mother in 1847 at the age of eight, then banished from Punjab in 185o to prevent resentful Sikhs from rallying around him. He was then quietly converted to Christianity in 1853 at the age of fifteen.
The Governor General Lord Dalhousie's letter to Duleep Singh congratulating him on his con-version, is a classic. : "I earnestly hope that your future life may be in conformity by the precepts of that religion, and that you may show to your countrymen in India an example of a pure and blameless life, such as befitting a Christian prince." More to the point was Dalhousie's letter to a friend about Duleep Singh's conversion. "Politically, we would desire nothing better, for it destroys his influence forever." Which the British finally did. He was sent to Britain on 19 April 1854 and that was the last time he saw the land of his birth.
Since the number of such double-dealings were many and each of breathtaking range, just one more would give an idea of the levels to which the British stooped to win against the Sikhs, after Ranjit Singh's death.
In one breathtakingly perfidious act the British and Gulab Singh-the Kashmiri Brahmin whom Ranjit Singh had taken in his employ - proved that if personal interest required it treaties, oaths, pledges, promises or reassurances mattered very little. What mattered was as we shall see - self interest.

Preface
Maharajah Duleep Singh may have died over a hundred years ago, but his legacy lives on. His name is always the first to be mentioned whether its past tales of the British Raj, the early Sikh migration. glorious shooting records or antiquities in the London salerooms Then there are squabbles over the rightful place of the illustrious golden throne of Ranjit Singh, the ownership of the infamous Koh i-noor diamond, that symbol of power, authority and wealth, once owned by the Maharajah, but which now sits resplendently on the late Queen Mother's state crown, and the stories surrounding the mysterious end to the Maharajah's lineal descendants, as none of his eight heirs had children of their own. Was this a curse of the Koh-I-Noor: the tenth Sikh Guru's prophecy, or Queen Victoria's part in making the royal family of Lahore extinct for the security of her empire? The truth is Maharajah Duleep Singh is still never far away from a headline, just as when he was alive. His life can be summed up as tragic, but his name alone still raises a brow, provokes discussion, reveals scandal, and embroils heartache even a century after his death.
From an early age I can remember being told about the past glories of the Sikh Kingdom, the legendary Maharajah Ranjit Singh, the sparkling Koh-I-Noor diamond, and the deposed infant child king, Duleep Singh.
To me these were mere stories, myths, or tales. Sometimes in life one needs to witness history for one-self to touch it, feel it or see some physical evidence to believe that certain events actually occurred. For me it was during one quiet Sunday afternoon some twelve years ago, while driving through East Anglia with a friend that we decided to pass through Elveden, and see for ourselves the home of the one they called locally the Black Prince/
We arrived at the magnificent medieval stone church of Elveden, semi-veiled behind giant trees. Entering the gates of the churchyard, we stood silently at the graves of the Maharajah, his wife Bamba and son. A local resident informed us of a little museum in the nearby town of Thetford. A few moments later we were standing bewildered in a Tudor merchant's house, what could be described in a sense a memorial to the Duleep Singh family, and it was then that my interest in Duleep Singh blossomed. I discovered that I knew very little of the Maharajah, let alone his children, one of whom, who had given Thetford this very museum. I came home proud of what I had discovered, like an archaeologist and his new find, but at the same time disappointed with myself at not knowing about such an important part of my Punjabi heritage, one which was local to me and not thousands of miles away in the northern regions of India.
It was then that my journey began, there was much to read from, by contemporary and modern writers. But there was something tragically missing. The existence of the Maharajah's family had been overlooked. It was as if they had been erased from history. Their only accounts were to be found in dusty family photograph albums and the memories of the elderly village folk, be it friends, acquaintances or servants in the late service of the family Memories, which if not recorded or saved, would be lost forever. My expedition continued, scanning the villages of Norfolk and Suffolk, and along with the precious personal reminiscences, I unearthed hidden gems that foretold the story in even greater splendour. Together with fresh research on the Maharajah's second family, his life in India, his heirs and his legacy, Sovereign, Squire & Rebel, is my tribute to a dynasty which was Punjab's own royal family.

Introduction
THE EARLY ANCESTORS
The earliest known ancestor of Maharajah Duleep Singh was a Sansi Jat farmer named Desu. Born in 1670,' he was said to have been initiated into the Sikh faith by the tenth Guru, Guru Gobind Singh. Desu owned about twenty-five acres of land near Gujranwala, known as Sukarchak. After becoming a Khalsa of the Sikh order he was renamed Budh Singh' and joined the tenth Guru and his followers to fight against injustice and religious persecution at the hands of the Mughal authorities. He died of apoplexy in 1716.
Budh Singh had two sons, Naudh Singh and Chanda Singh. Chanda Singh settled in Raja Sansi and adopted the name of Sandhawalia. Naudh Singh also took pahul and joined the Khalsa, fighting alongside some of the greatest warriors in Sikh history, Jassa Singh Alhuwalia and Nawab Kapur Singh. India's ruling Mughal dynasty in Delhi had crumbled; the Punjab became a gateway for looting and plundering from the Middle East. The Sikhs formed confederacies known as misals, whereby each misal ruled its own area of the Punjab, receiving a rakhi from villagers. Naudh Singh formed his own misal, which became known as the Sukarchakkia Misal, named after his village. It consisted of the town of Gujranwala and the surrounding area and was one of the twelve misals formed to fight against oppression, foreign invaders and plunderers. Each misal ruled over its own territory, but they would join forces in the event of an outside attack. In 1730 Naudh Singh married Lali, who bore him four sons, the most prominent being Charhat Singh. In 1749 Naudh Singh suffered a gunshot wound to his head while fighting the Afghans. The wound was not fatal, but he was incapacitated. He lingered on for a few years without participating actively in the Sikh movement in the Punjab, and died in 1752.
**Contents and Sample Pages**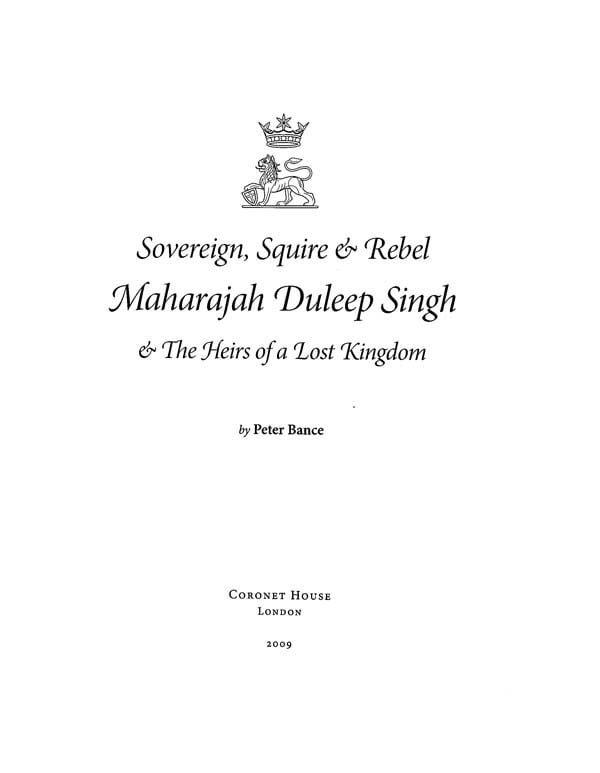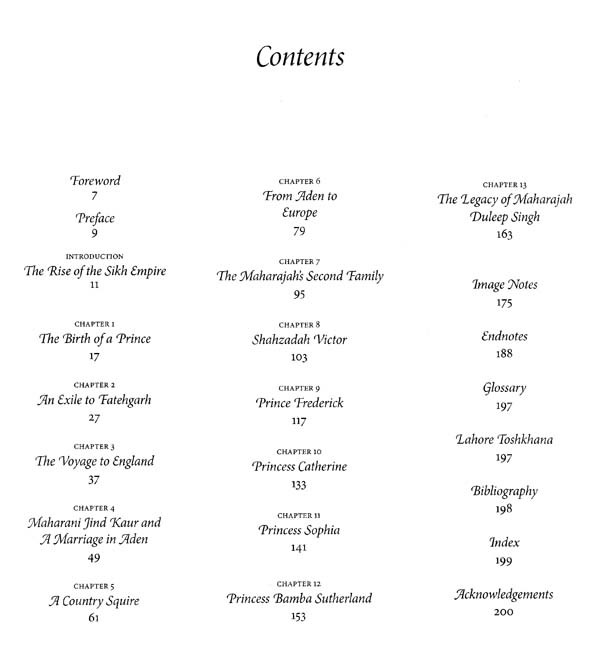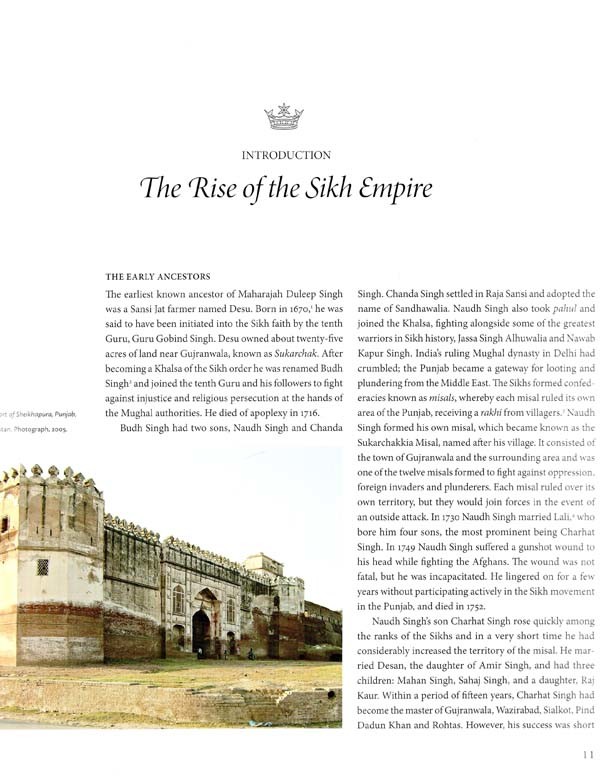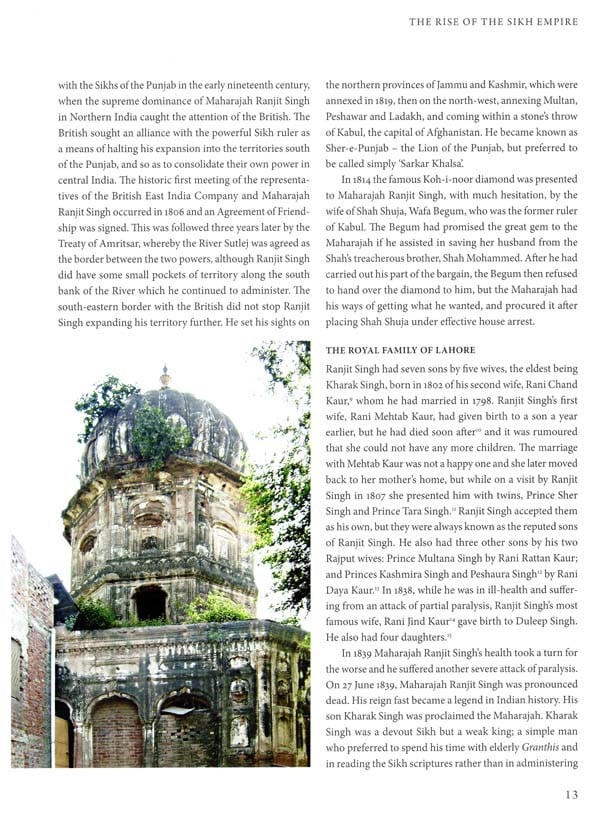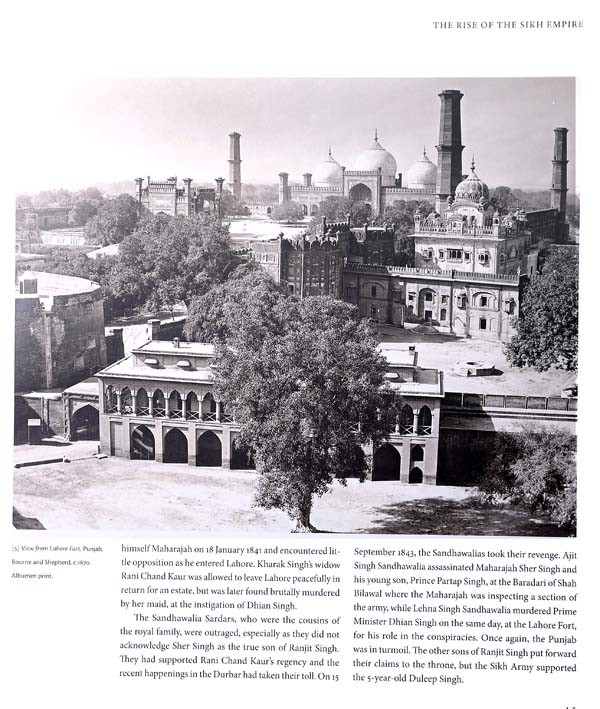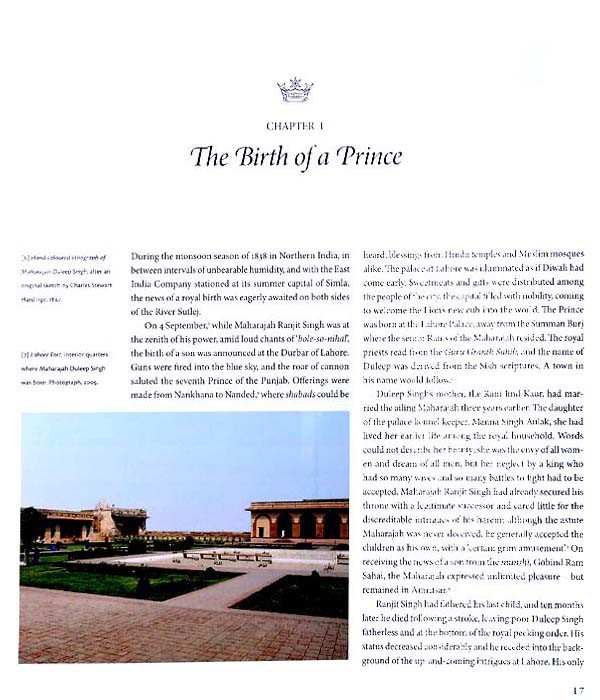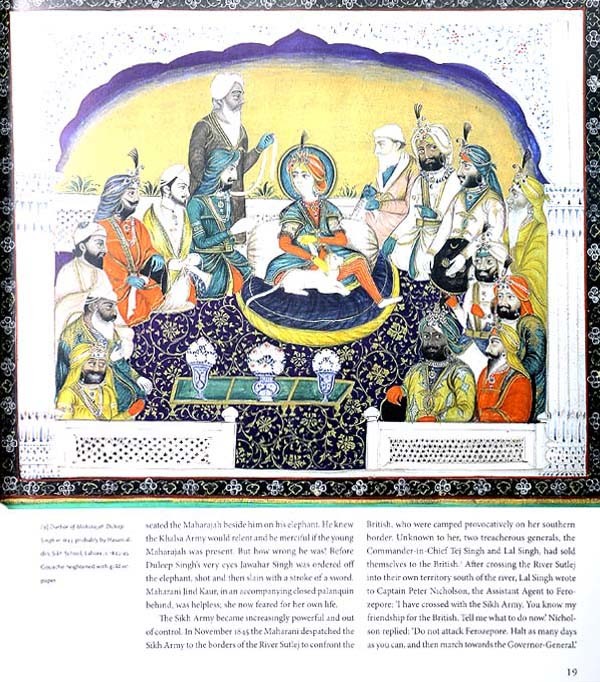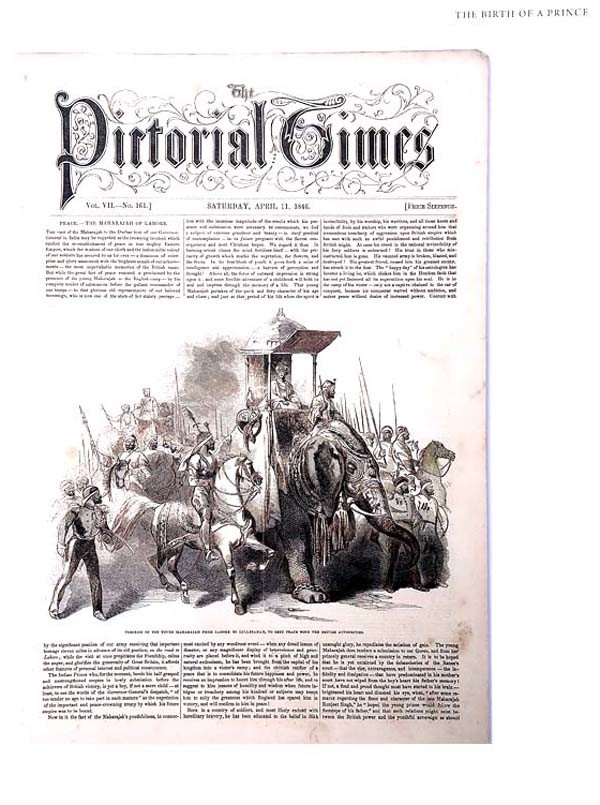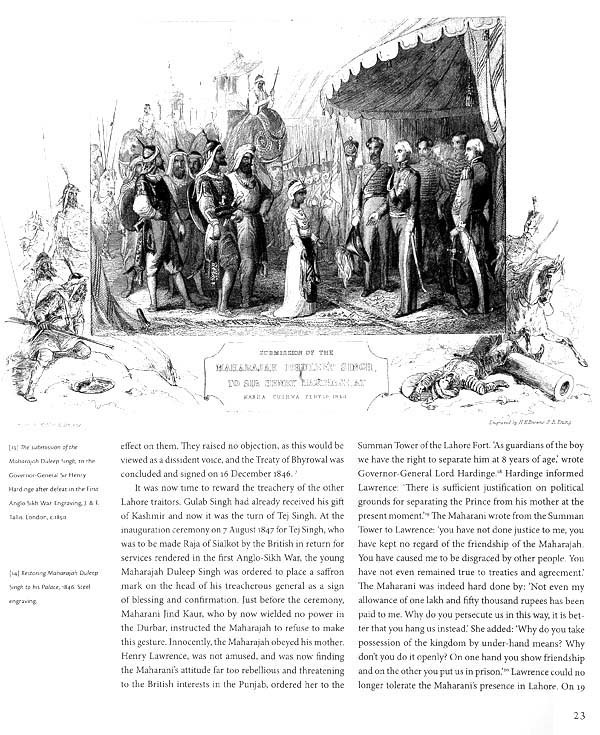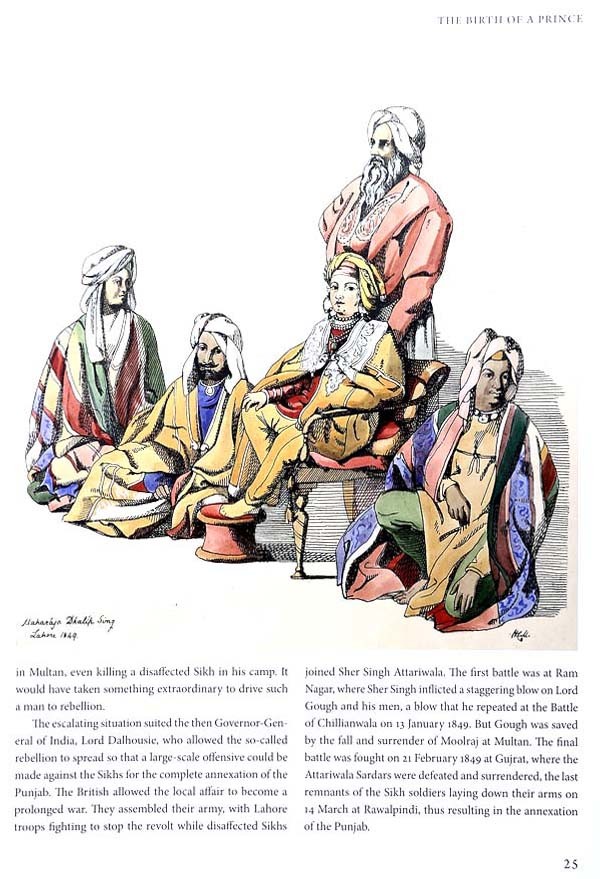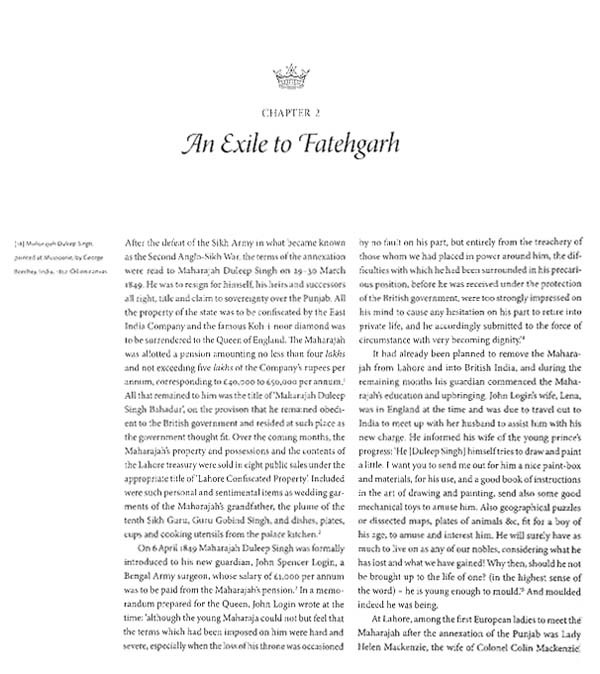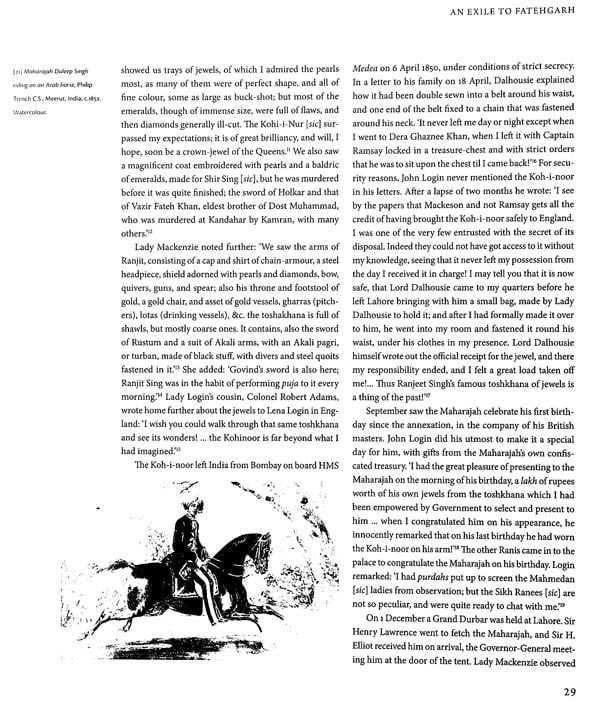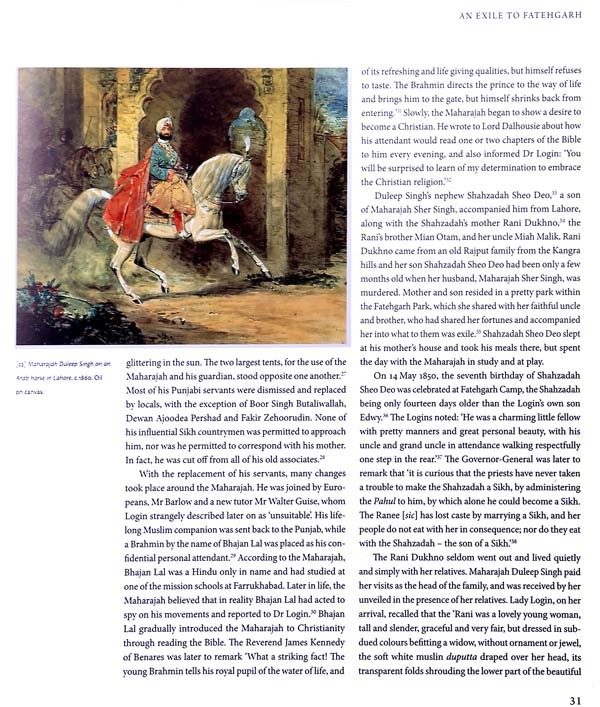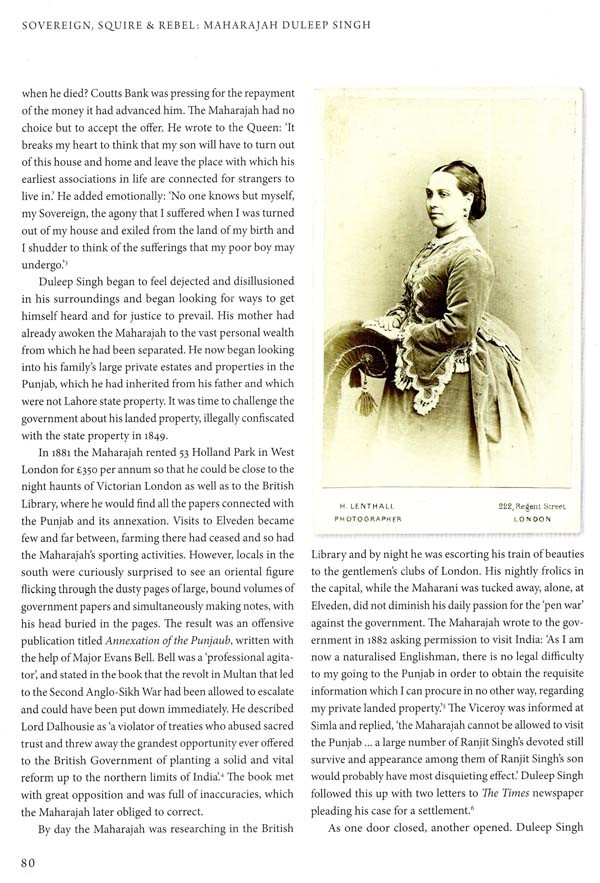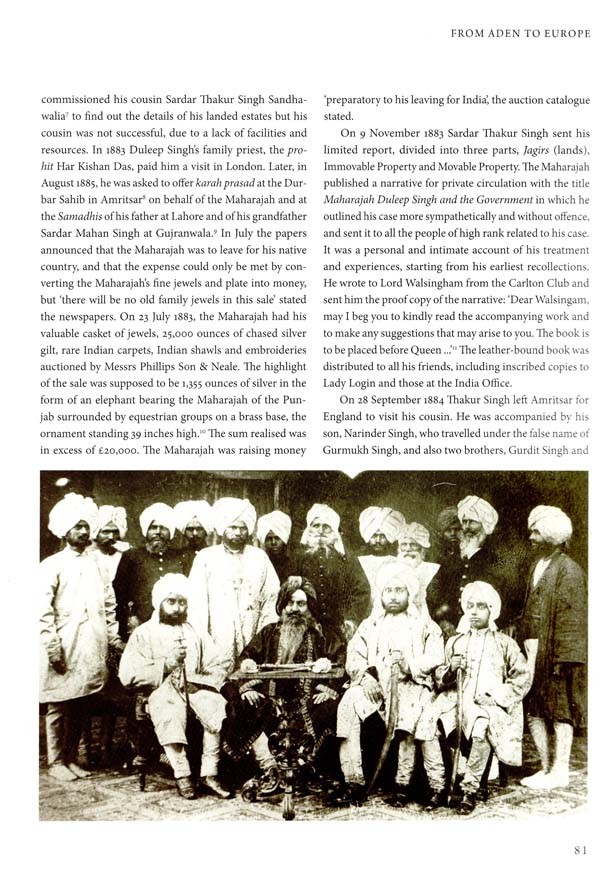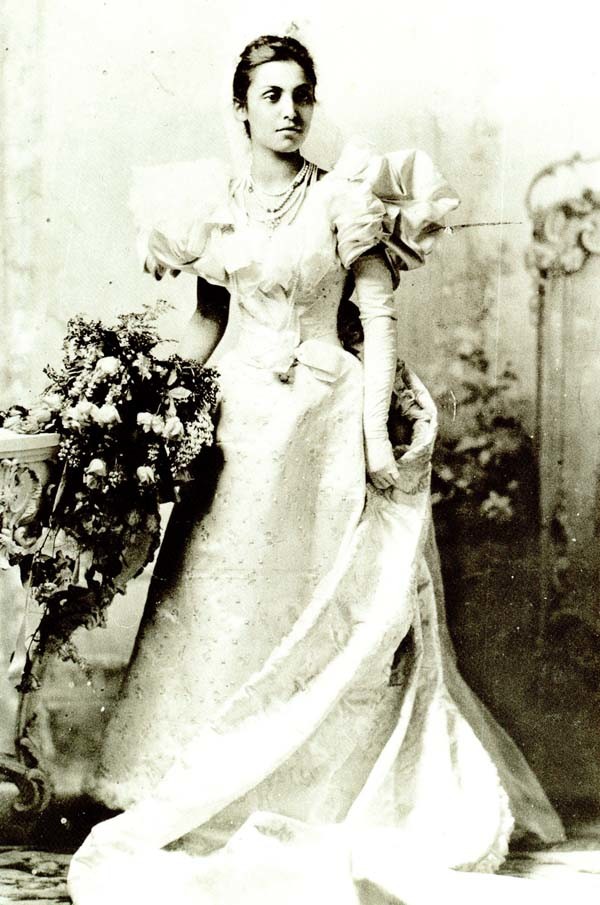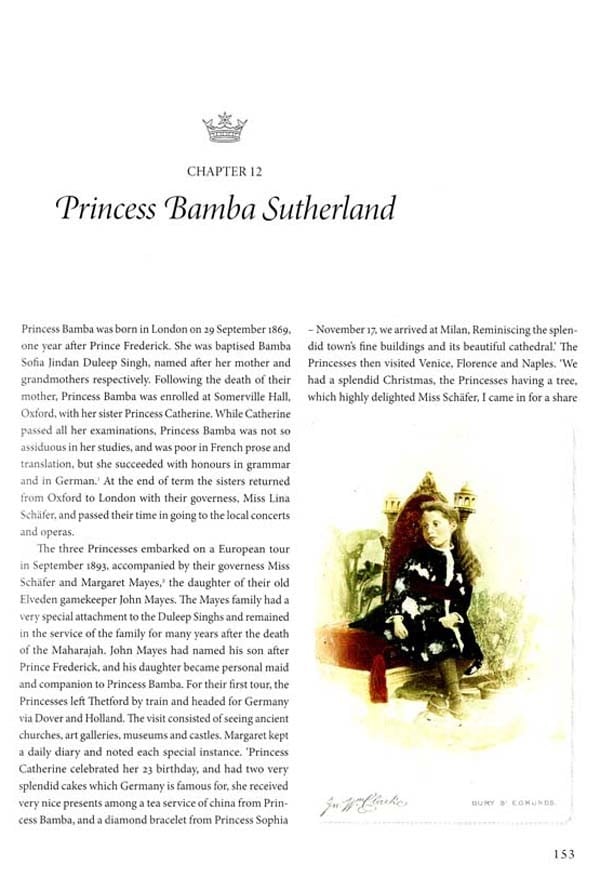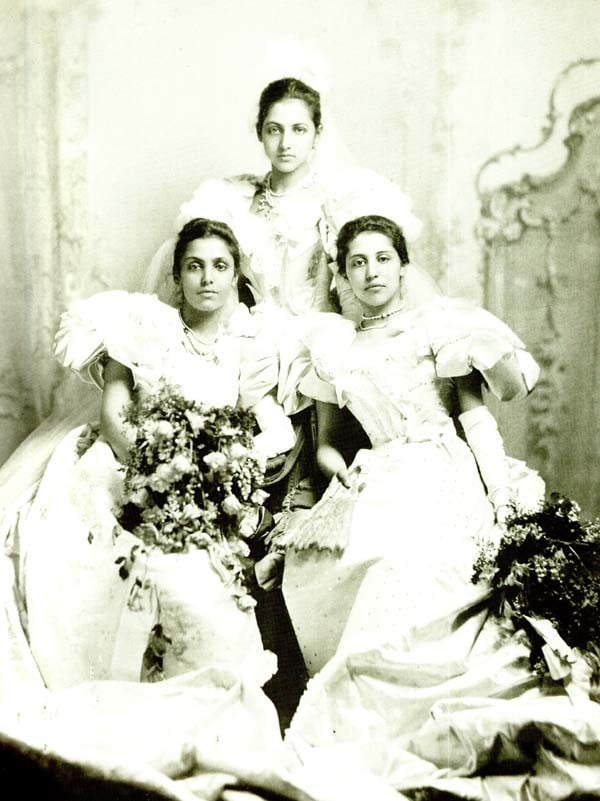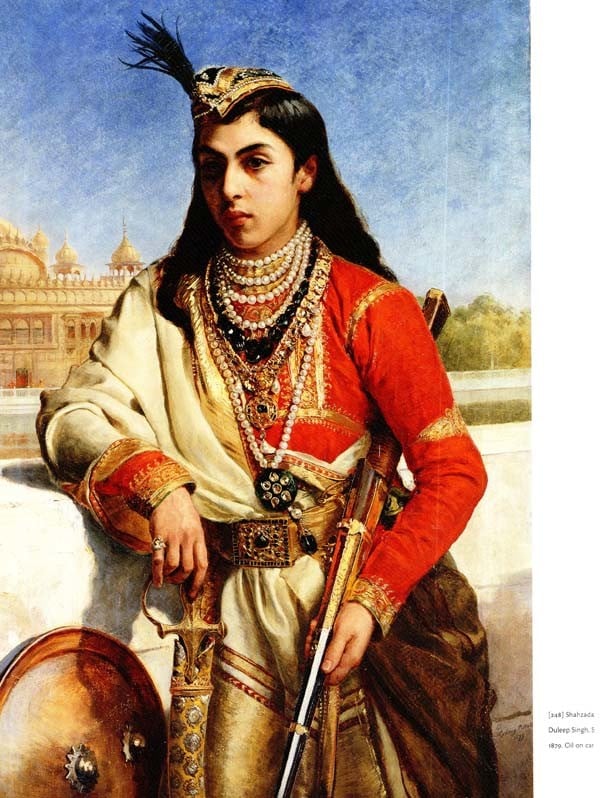 ---
We Also Recommend