Sowarigpa and Ayurveda- Proceedings of the National Seminar on Sowarigpa and Ayurveda Held in October 2007
$4100

$41.00
Tax included.
Shipping
calculated at checkout.
---
---
Book Specification
Book Description
Foreword
I congratulate the successful convening of National Seminar on "Bhot Sowarigpa and Ayurveda" held last October at Central Institute of Higher Tibetan Studies, Sarnath, which was well reprsented from both the traditions. This is an important step towards forging better understanding and infusing cohesive exchange of ideas between the two ancient sciences of healing.
As a mark of every genuine traditional heritage, both these sciences have stood the test of time and developed into highly advanced form of art (healing) that has for millennia been the source of holistic well-being of the human civilizations. The Indian Ayurvedic system of healing has long gained wide popularity all over the globe and enjoys important place in Indian society as one of the mainstream health care, owing to its rich knowledge and phe nomenal healing potential over vast many diseases. The Tibetan Sowarigpa is also original and indigenous knowledge in itself that goes back several thousand years to find its existence. It has in it strong influence of Ayurveda when the early Tibetan kings invited Indian Pandits to Tibet, around 7th Century during the period of ini tial spread of Buddhism in Tibet, which also introduced Ayurveda science and that has left an indelible impact on Sowarigpa.
Preface
I am happy to write the preface for this volume containing the Proceedings of the National Seminar on "Sowarigpa and Ayurveda" held on October 9-11, 2007 at the Central Institute of Higher Tibetan Studies, Sarnath. I was associated with this event from the very beginning. About a year back Professor Geshe N. Samten, the scholar Director of the Central Institute invited me to discuss the scope of development of Tibetan medicine in India as a parallel system. The major issue which emerged during this discussion was to examine whether Bhot Sowarigpa or Tibetan Medicine was really different than Ayurveda or it was just a Tibetan version of classical Indian Ayurveda with some regional and cultural influence. Initially I was of the view that Tibetan Medicine was essentially Tibetan Ayurveda. Prof. Samten in a scholarly fashion pleaded that Tibetan medicine has many unique features which distinguish it from Ayurveda. He also pointed out that a large number of Bhot Physicians are still practicing this system in Tibet and Trans Himalayan areas of India, where it is the only health care help for the people. If it is not preserved and protected as a special category it may loose its existence.
In the first round, I was not convinced with the arguments. However I suggested to organize a National Seminar on this theme where a dozen of senior scholars of Ayurveda and Tibetan Medicine may present the account of the basics and applied aspects of the practices of the two traditions which may allow the critical comparison of the two systems. Prof. Samten graciously accepted the suggestion and after a few months the national seminar was held. I had the opportunity to identify the scholars to present seven topics from Ayurveda. A similar exercise was done by Professor Samten to present the counter-part aspects in Tibetan Medicine by scholar practitioners of Tibetan Medicine. The following aspects of both traditions were presented.
**Contents and Sample Pages**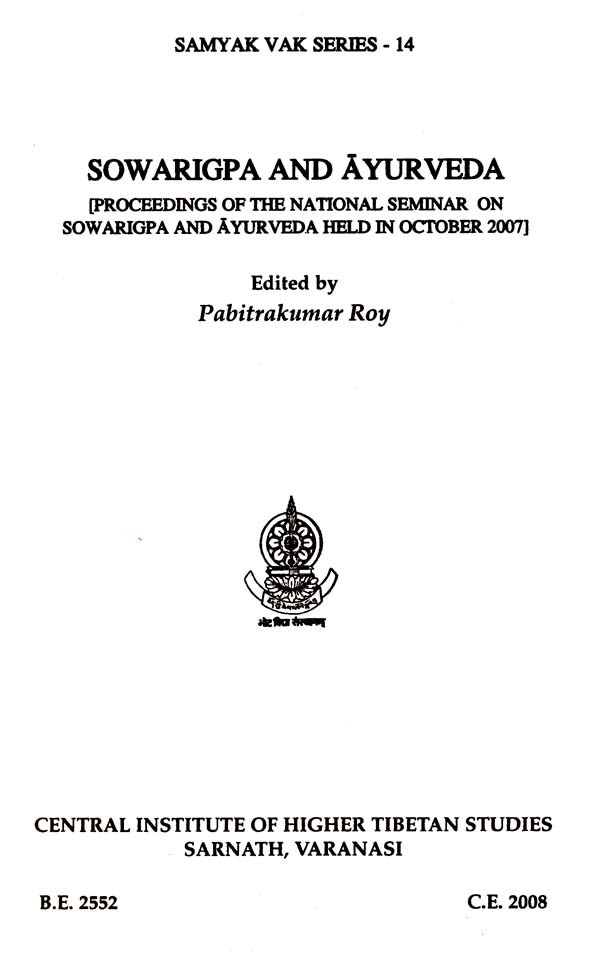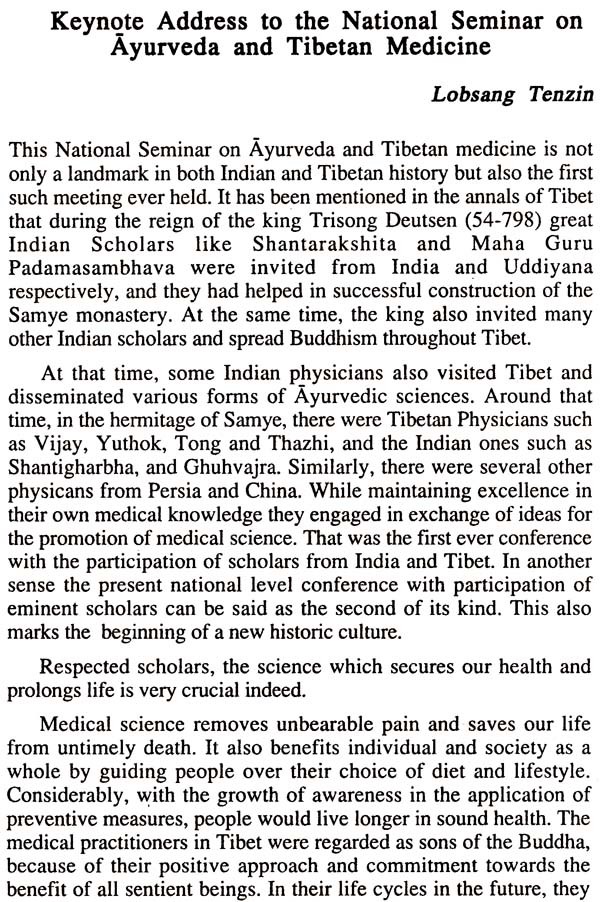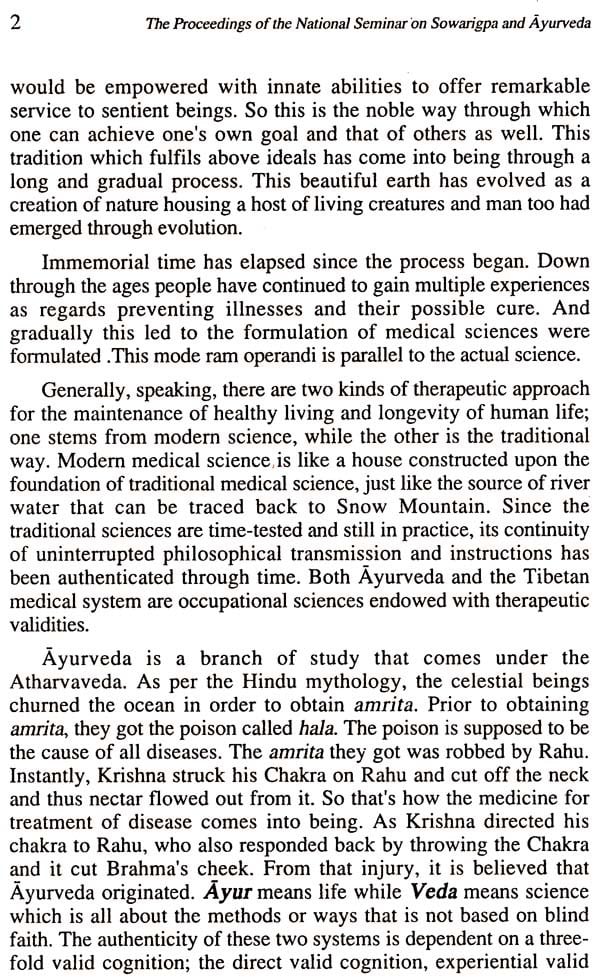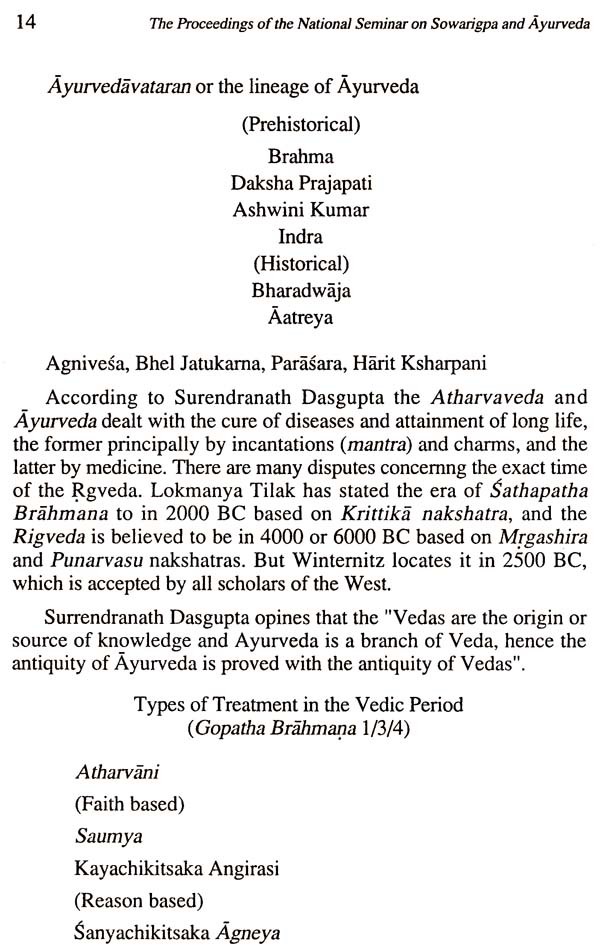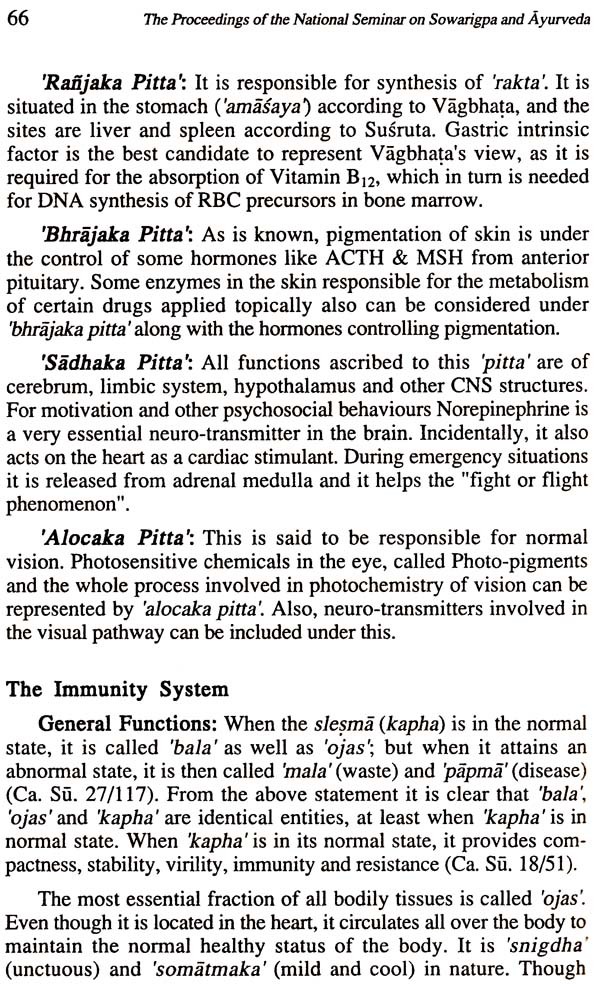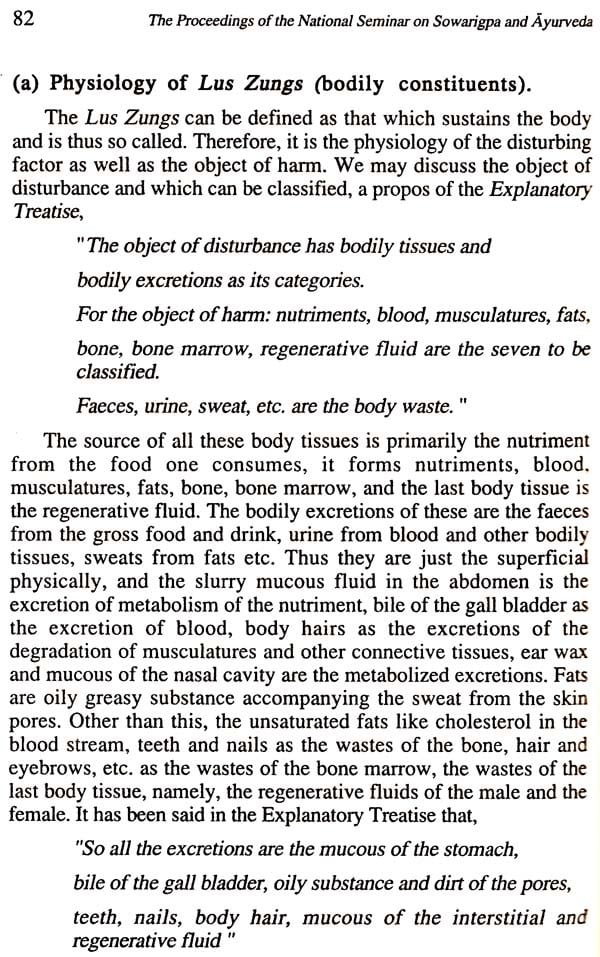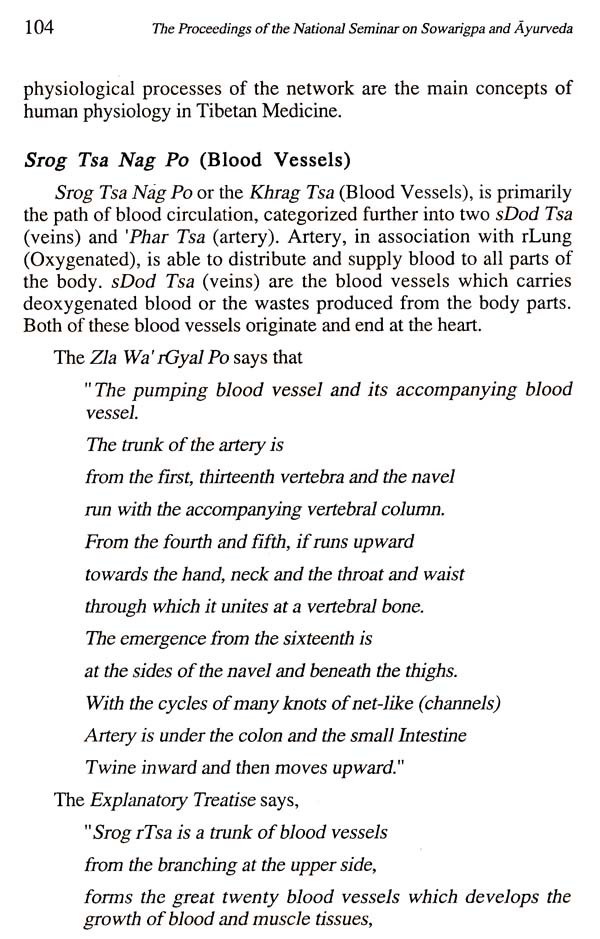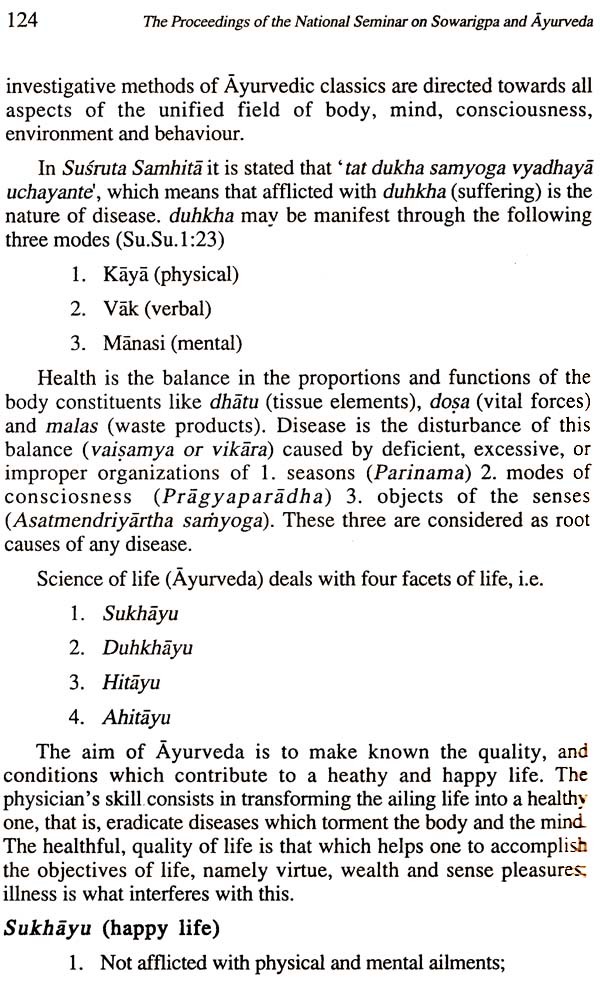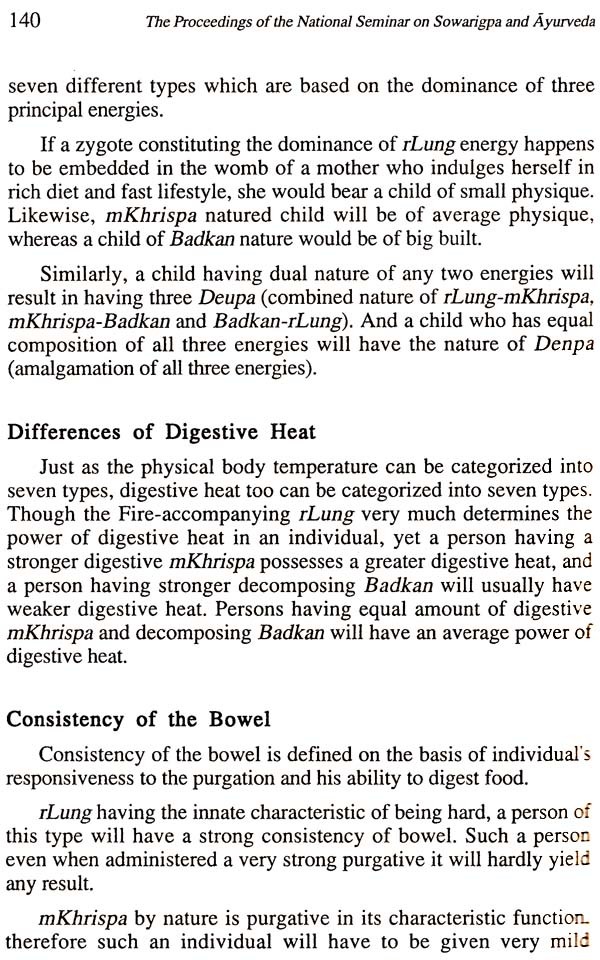 ---
We Also Recommend