Spaciousness: The Radical Dzogchen of the Vajra Heart
$5700

$57.00
Tax included.
Shipping
calculated at checkout.
---
---
Book Specification
| | |
| --- | --- |
| Item Code: | AZG863 |
| Author: | Keith Dowman |
| Publisher: | Vajra Publications, Nepal |
| Language: | ENGLISH |
| Edition: | 2013 |
| ISBN: | 9789937506977 |
| Pages: | 146 |
| Cover: | PAPERBACK |
| Other Details | 8.50x5.50 inch |
| Weight | 190 gm |
Book Description
Preface
This translation appear to some finished work of English composition reflecting Longchenpa's original. is far from the Longchenpa's Treasury of the Dharmadhatu is masterpiece poetic revelation and requires mind of similar luminosity render into English. Longchenpa's major works comprise only fraction the mystical masterpieces of Tibetan Buddhism that translation with pitch of resonance and height of evocation similar the King James' version of the bible. We need Longchenpas rewrite perennial mystical experience in an authentic language ringing true the first word to last. We have expunged a lot the tired English argot that originally to translate Mahayana shastras, but we still have a long way to go before Dzogchen texts great tradition of English poetry T.S. Eliot Jack Kerouac and poetry that matters as much even more than, the philosophical content. The academics are necessary useful, but our best hope Dzogchen texts lies yogin-poets, even that implies transmission to include far wider audience.
Does approach vitiate lineage any way? Does it permit unscrupulous charlatan psychopathic teachers preempt the closed circle Dzogchen lineage-holders in susceptible, credulous, new market? What the new-age Dzogchen imitators who obtained knowledge from and Should they welcomed homegrown, self-realized, nondualist Dzogchen adepts? "Lineage" in Dzogchen is synonymous "the ground of being", but the sine non for other nondual teachers?
Introduction
This famous seminal text of radical Dzogchen provides a profound yet simple poetic statement of how it is to immerse oneself in the matrix of the now, to allow pure presence and recognize buddha. It is a personal statement of a yogin-adept who, evidently, has passed through the throes of transfiguration. Certainly the magic of his poetry impresses us that way and surely this Treasury of the Dharmadhatu, the Choyingdzo, is a personal revelation of the consummation of Dzogchen. In it we are assured that over and above all the yogas and dhyanas of Hindustan, all the ritual and magic of Tibet and all the commercialized quasi-religious new-age therapies of the West there exists a simple, timeless manner of being, of easy access, requiring no onerous technique or renunciate lifestyle, that can give us a constant modicum of satisfaction in this vale of tears between birth and dying.
This magnum opus of Longchen Rabjampa is a textbook of what has become known as radical Dzogchen, so called in distinction to latter-day elaborated Dzogchen. It is a root text of those who have come up through the ranks of Buddhist practice, and that includes most Tibetans who are familiar with it and most westerners who have prior meditation experience on the graduated path. Even more so it is a textbook for those who have encountered Buddhism at this its apex point through the instruction of those few lamas who promote Dzogchen distinct from its Buddhist context or who have had personal, initiatory experience outside any institutional frame. Its clarity in pointing out the natural great perfection is unsurpassed. Its absence of pedantry and didacticism and its fullness of poetic diction make it a pacan of personal revelation, a naked revelation of a buddha-yogin cum-poet.
**Contents and Sample Pages**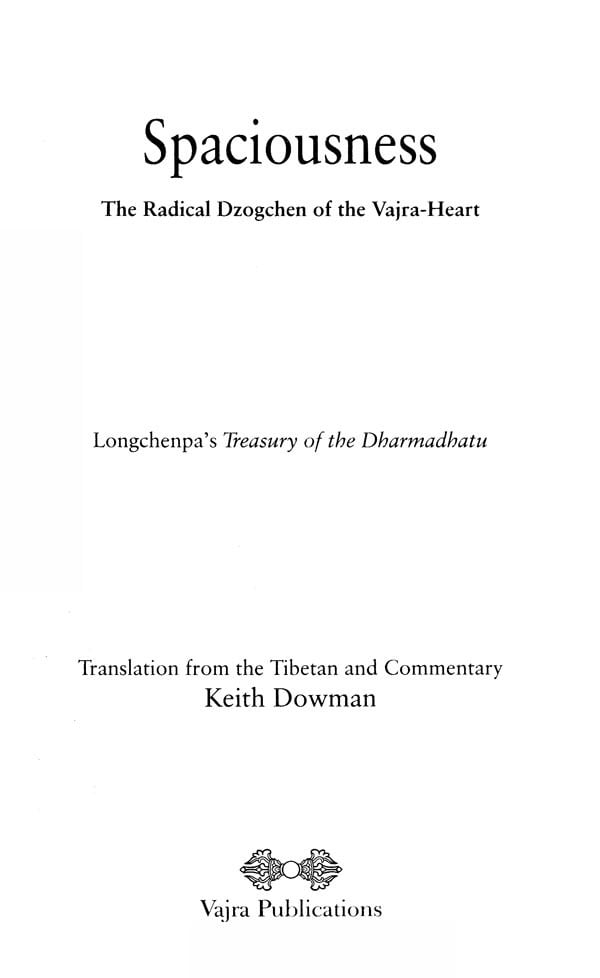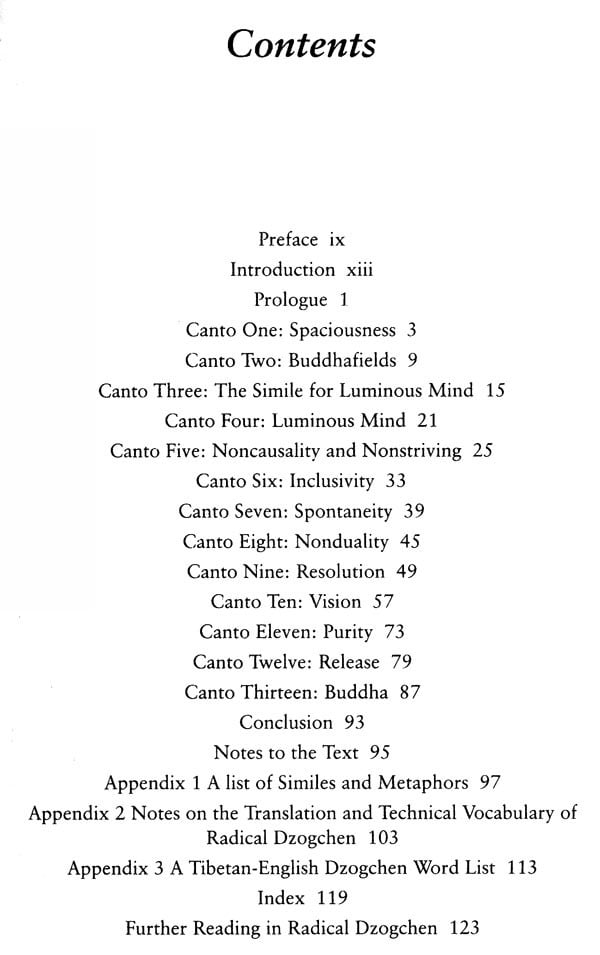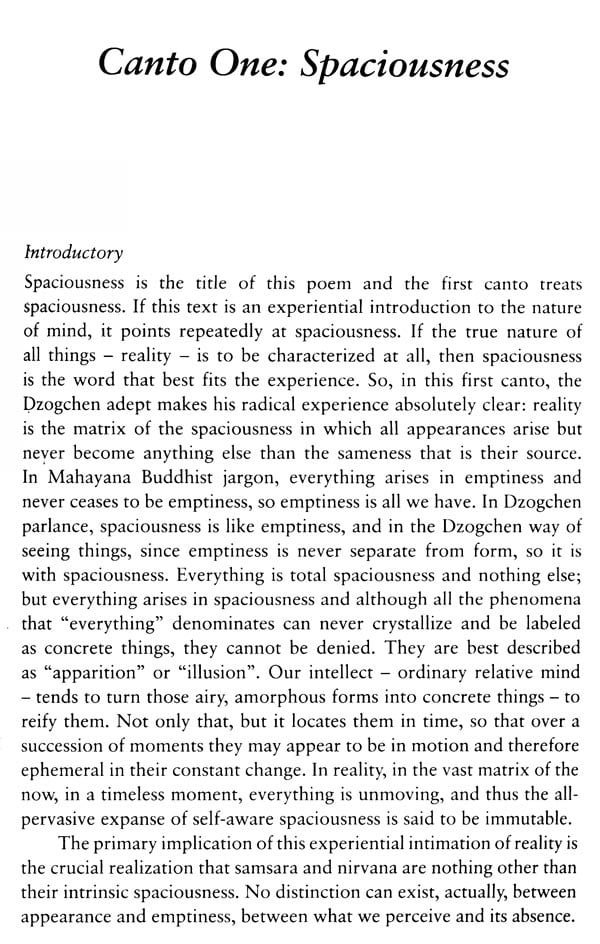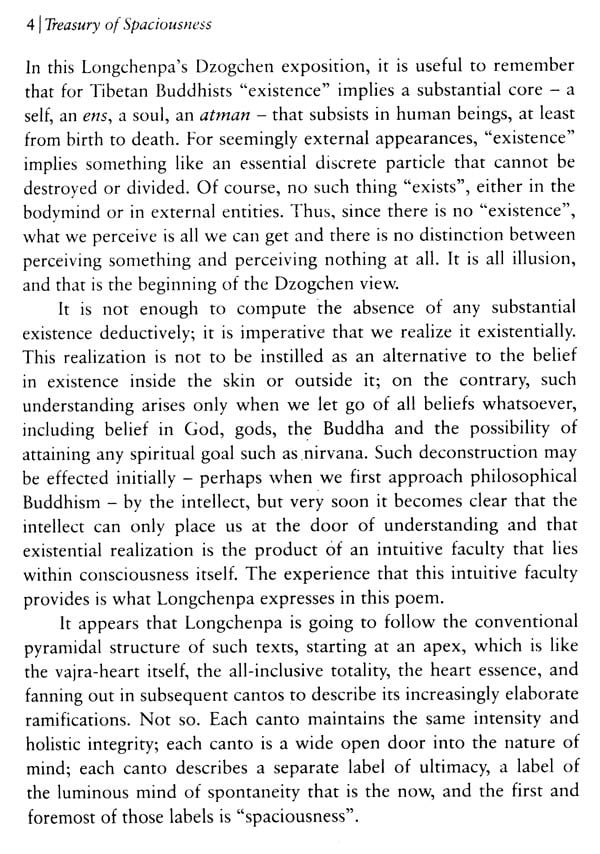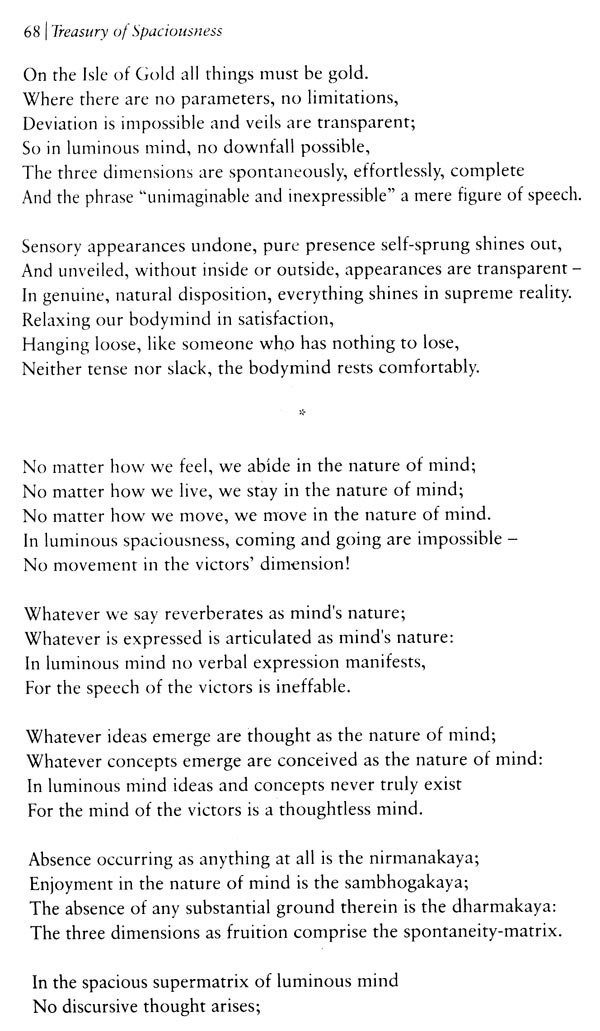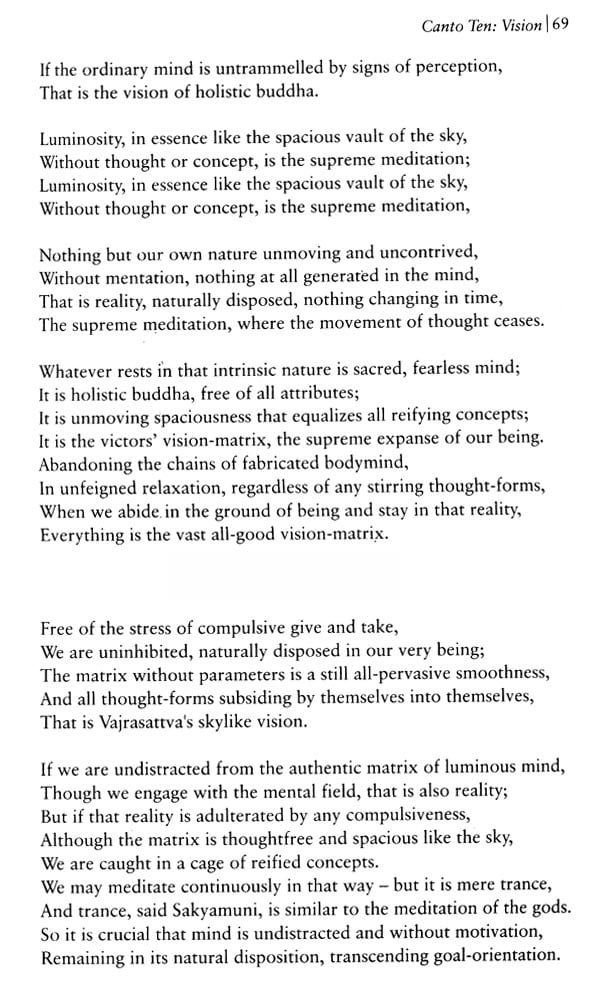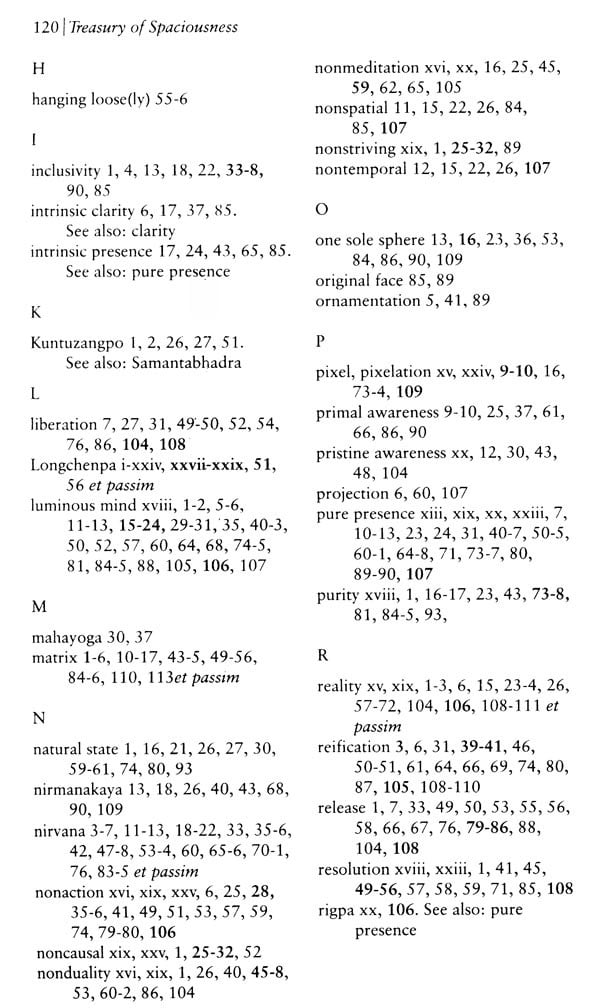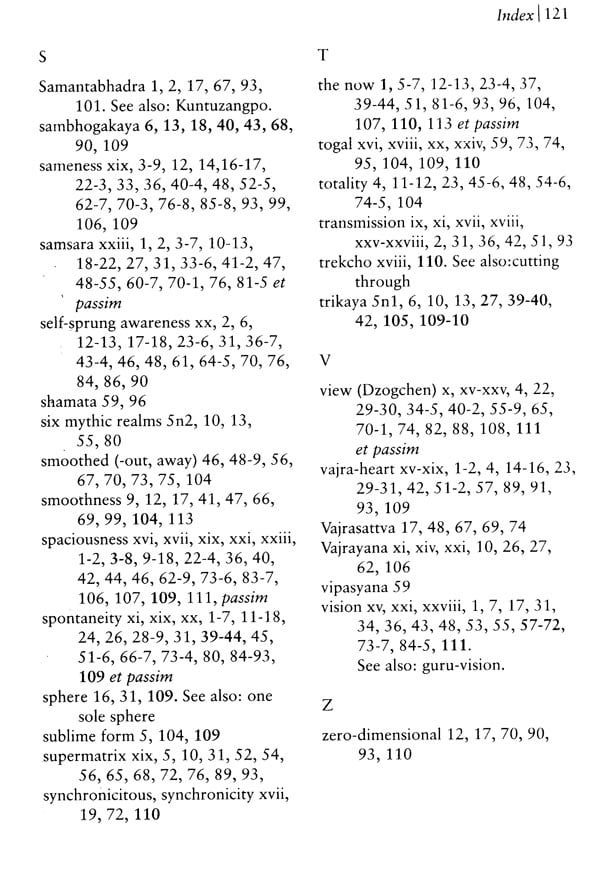 ---
We Also Recommend