A Spectrum of Culture
$2720

$27.20
Tax included.
Shipping
calculated at checkout.
---
---
Book Specification
| | |
| --- | --- |
| Item Code: | UAH873 |
| Author: | D.S. Somashekhar |
| Publisher: | Sanjay Prakashan |
| Language: | English |
| Edition: | 2008 |
| ISBN: | 9788174533005 |
| Pages: | 263 (Throughout B/W Illustrations) |
| Cover: | HARDCOVER |
| Other Details | 9.00 X 6.00 inch |
| Weight | 400 gm |
Book Description
About The Book
In this age of globalization and postmodernism it is imperative for cultural historiography to be rooted in the specificity of the local realities and to reach out to the global.
The essays written for various occasions by Prof. D. S. Somashekhar respond to such imperative. The essays in the collection range from the study of local cultures, for instance, the Gowdlu Tribe living in the dense forest region of Western Ghats, the cultural practices like 'Antige - Pintige' prevalent in a small geographical area of the Malanad region in these ghats, study of the communities like Namadharai Vokkaligas' to the relevance of 'The Hague Peace Agenda', Gandhism and the Buddhist concept of Non-Violence. Essays on ecology, bio-diversity and communal harmony reflect the scio-environmental concern which the sensitive author shares with all concerned citizens. Besides there are essays pertaining to the regional literature in Karnataka and on the cultural institutes like NINASAM which interest not only cultural historians but also the readers in general.
About the Author
Prof. D.S. Somashekhar teaches at Tunga Maha vidyalaya, Thirthahalli in Karnataka and is deeply involved in literary and environ mental movements and is associated with theatre, small screen and the activities for popularization of science and culture. His essays are the outcome of his participation in various National and International seminars and workshops on history and other fields in India and abroad.
Preface
My book 'A spectrum of Culture' is a collection of 19 articles. Most of these articles have already been published at different points of time. In fact most of these articles have been presented in International, National and state level conferences and seminars and therefore, they have been prepared in a long span of time from 1995 to 2008.
The book has been divided into six sections like Ecology and Culture, peace, Folk-lore, Anthropology, History and Archaeology and Art and Literature. I have done research and field work to a limited extent while writing some of the articles that this book contains. I don't expect much appreciation for the limited research I have done while writing these articles, but if these articles make the readers think that there are different aspects and areas that can be taken up for serious academic research, I feel my effort is fulfilled. I have derived pleasure while preparing these papers and articles and if the readers also would find some freshness in this book, I feel the publication of this book is justified.
The articles Ecology and culture interwoven with special reference to trees - A perspective, The Buddhist concept of non-violence and World peace- A perspective, Bhaskaravarman the benevolent Monarch of Assam as depicted in Harshacharita of Banabhatta, and A few Socio - economic aspects of 'Kodige Gowdlu' -The less known Tribe of Malnad Karnataka have been presented in International Conferences held at Cuttack (Orissa - February 1999), Chittagong (Bangladesh - October 1999), Guwahati (Assam - October 2000) and Cuttack (Orissa - February 2002) respectively.
**Contents and Sample Pages**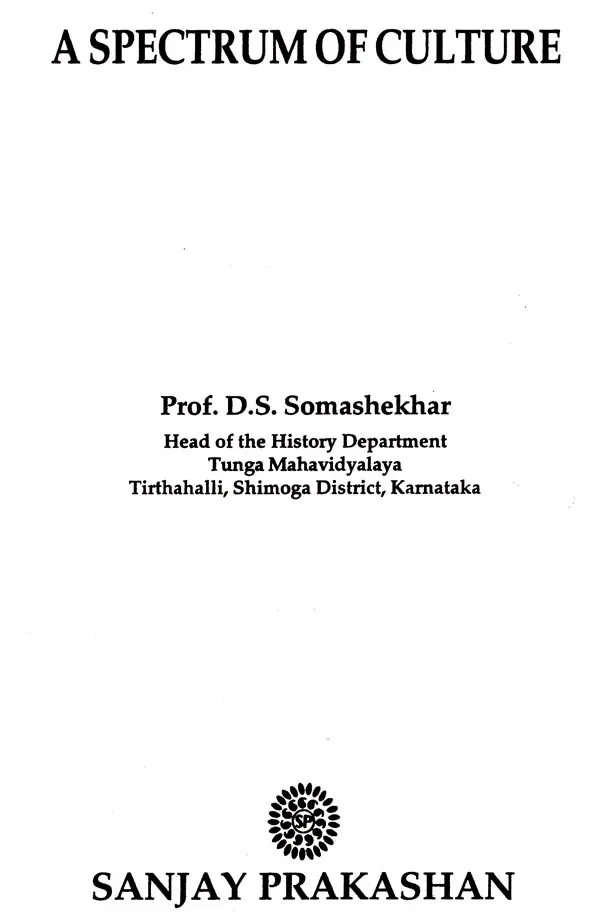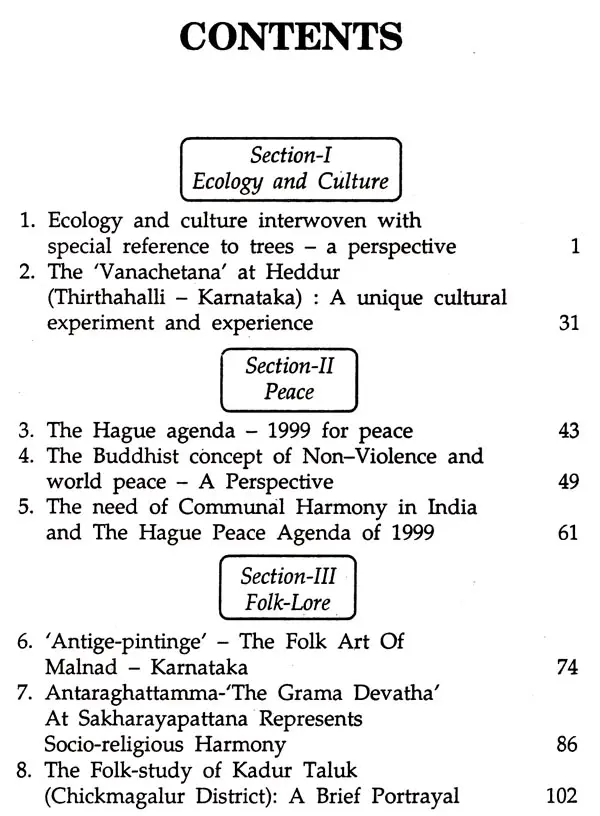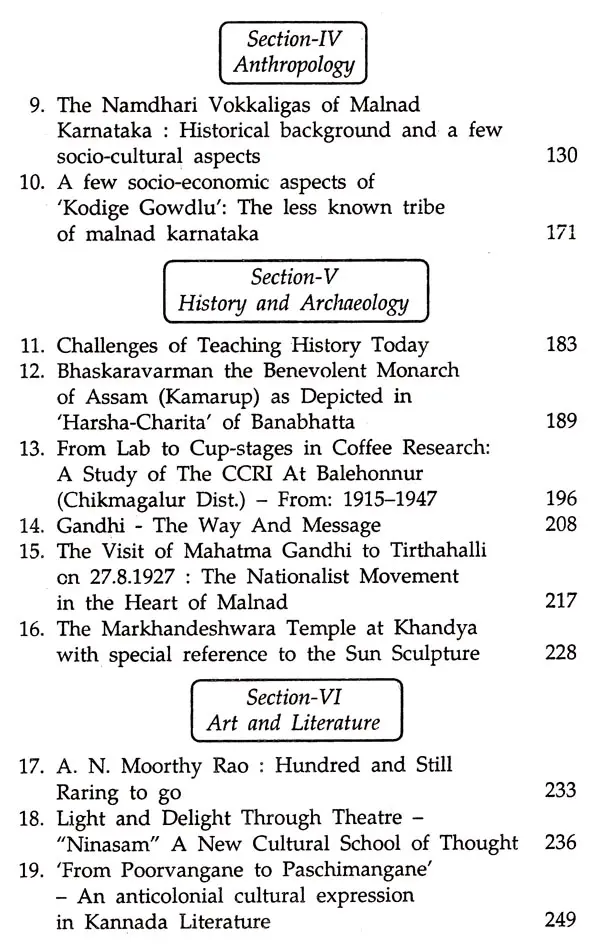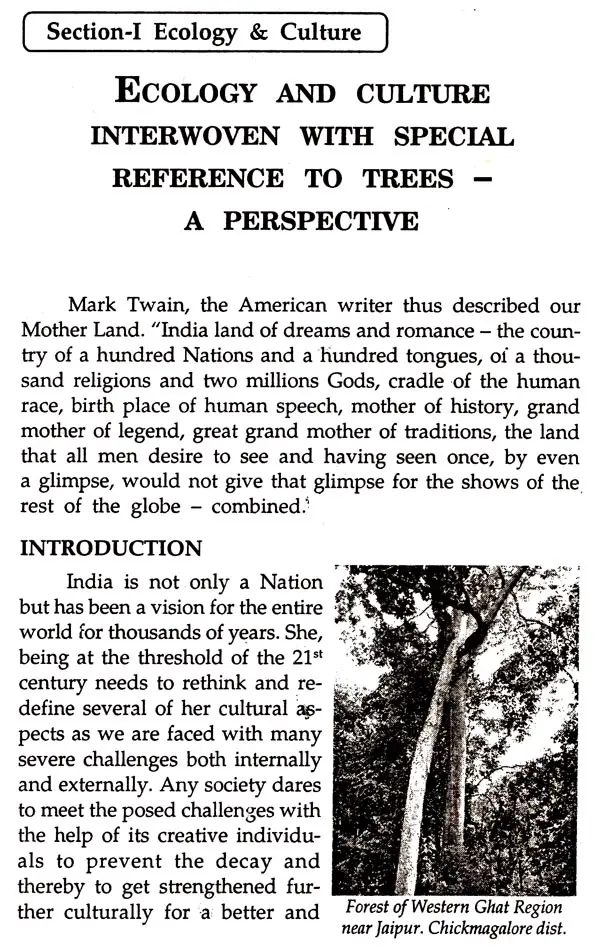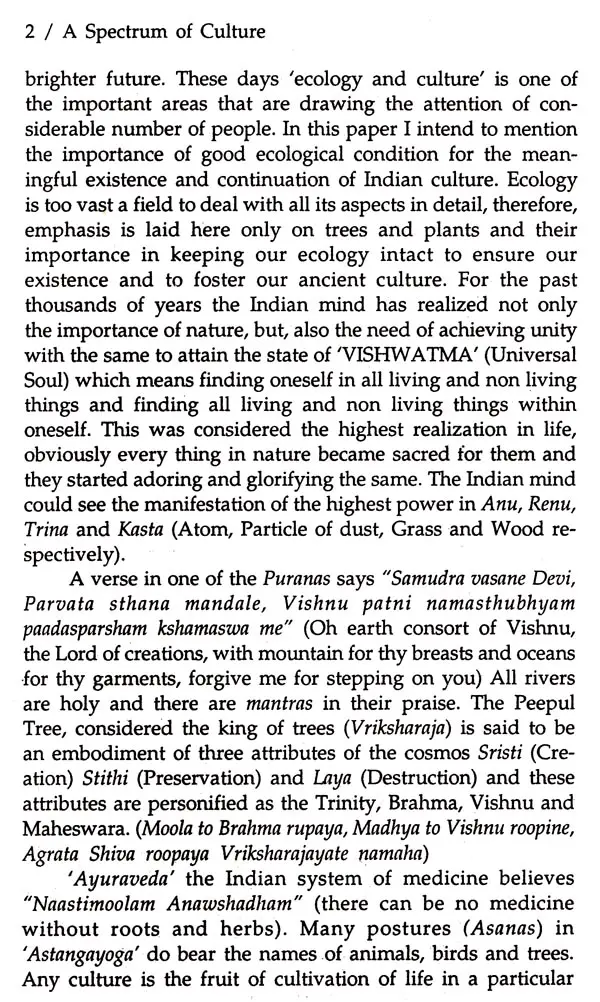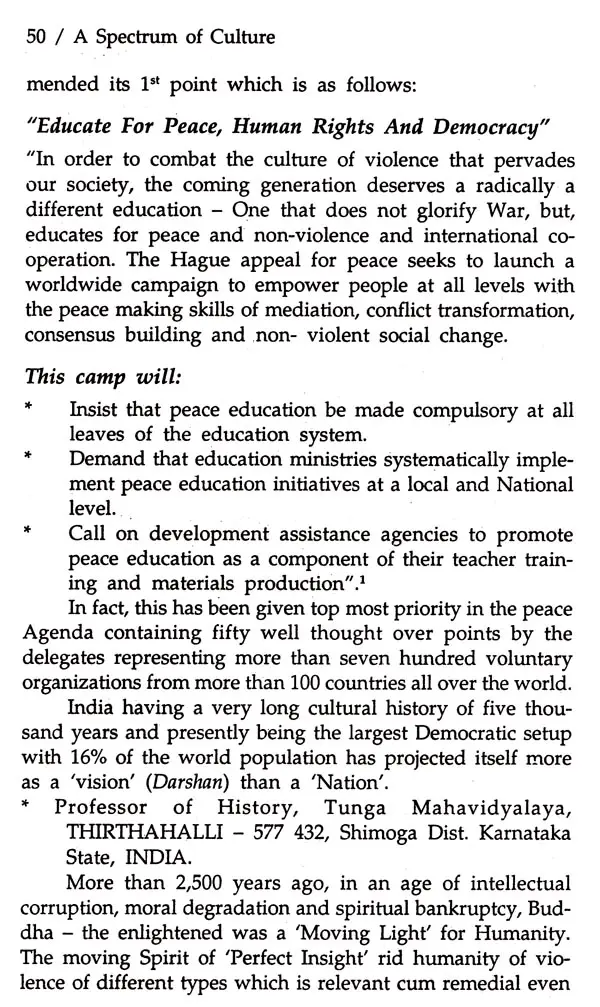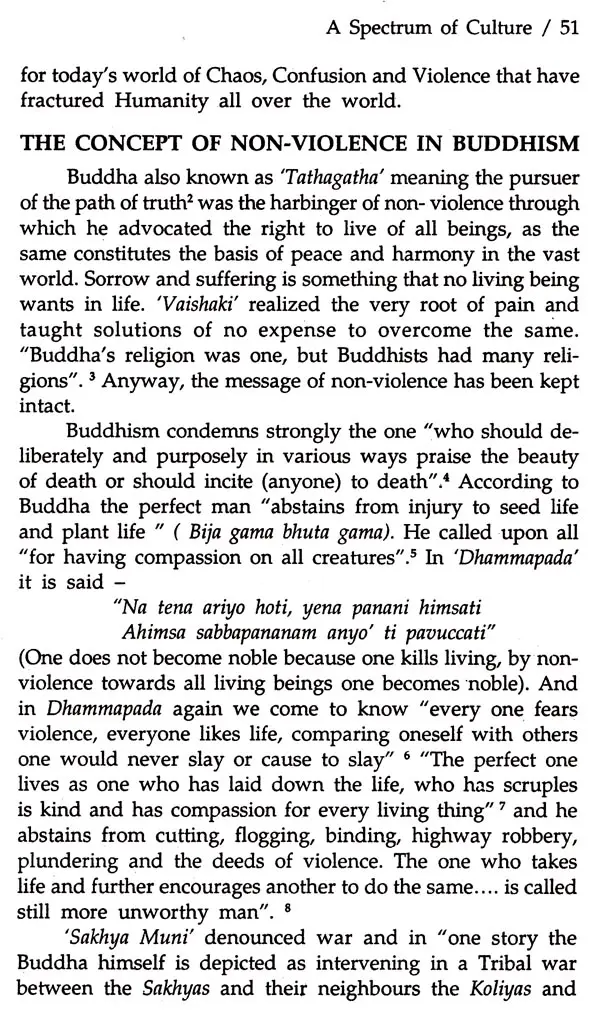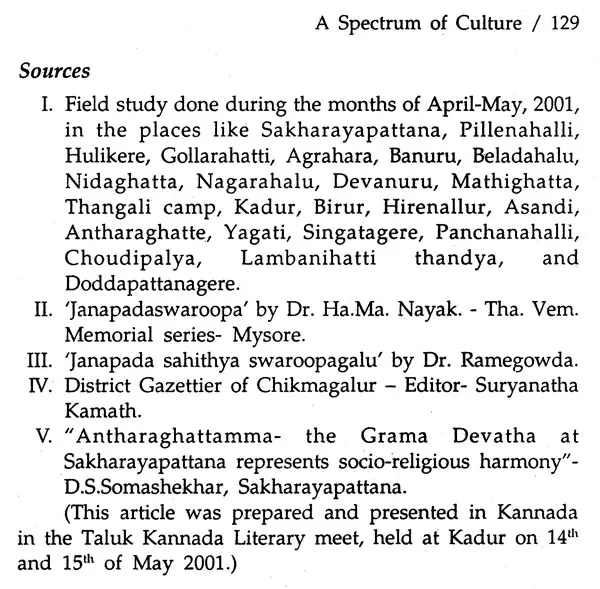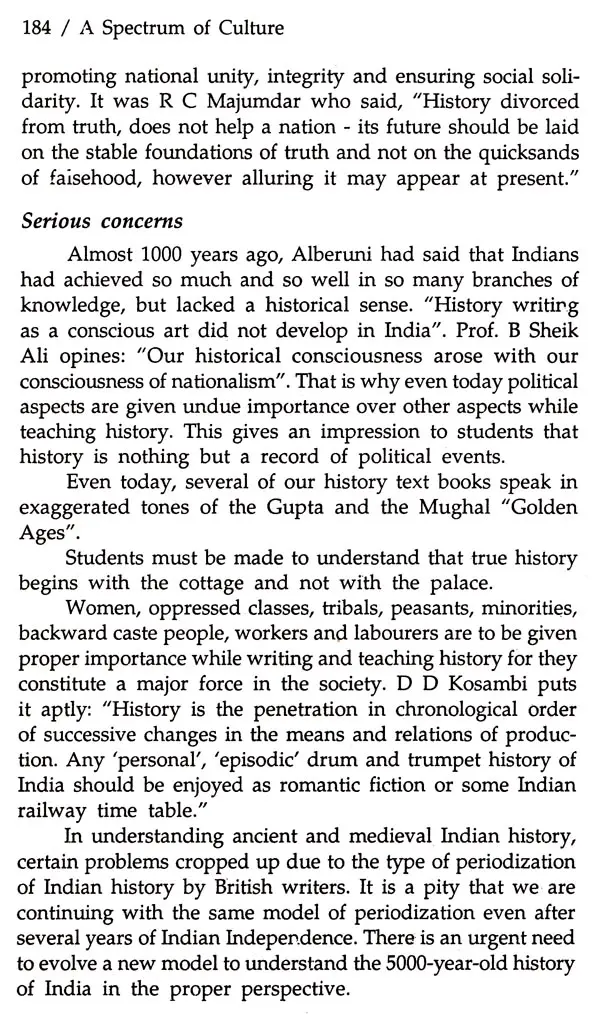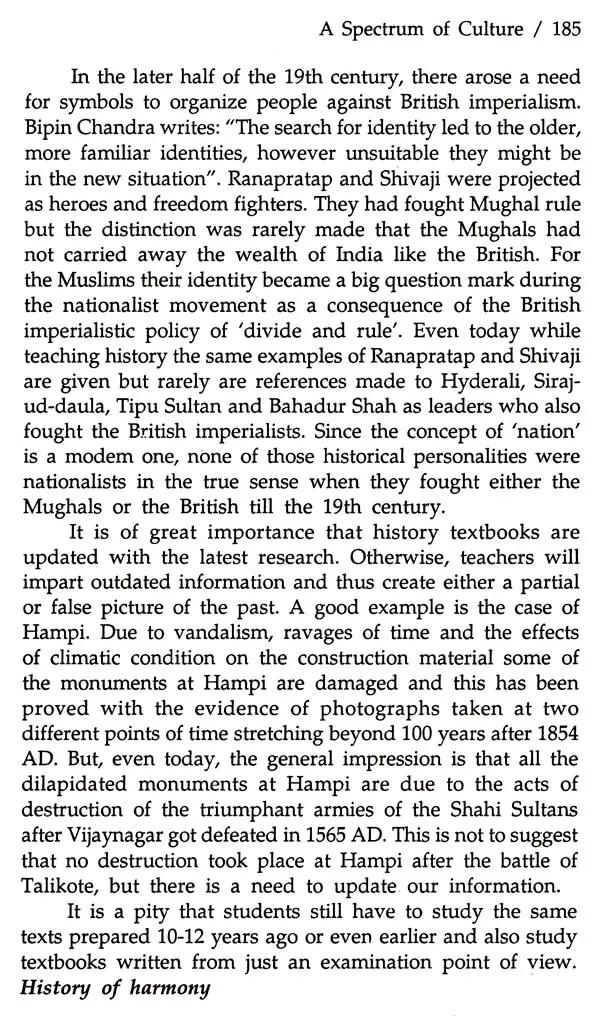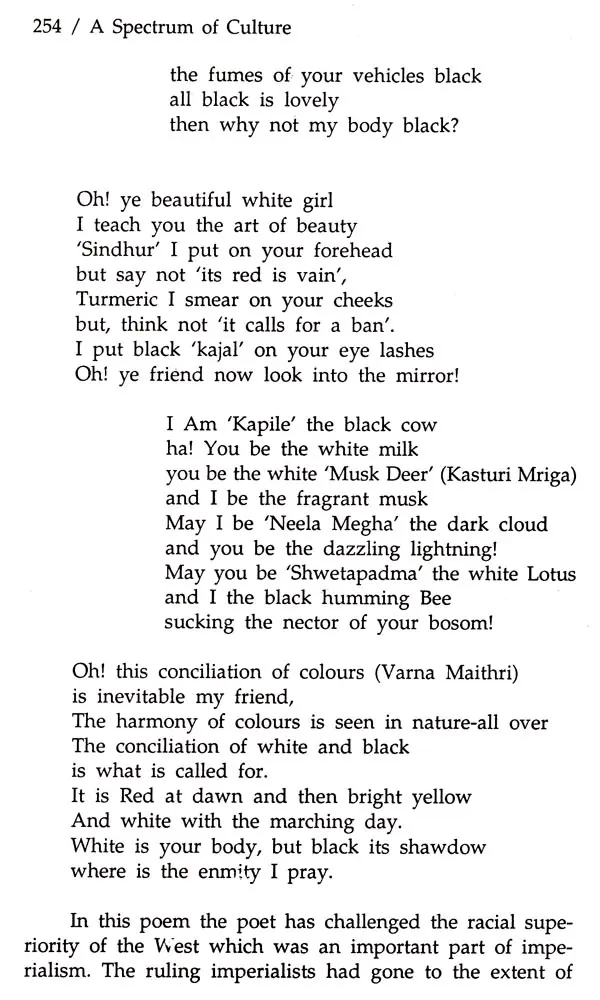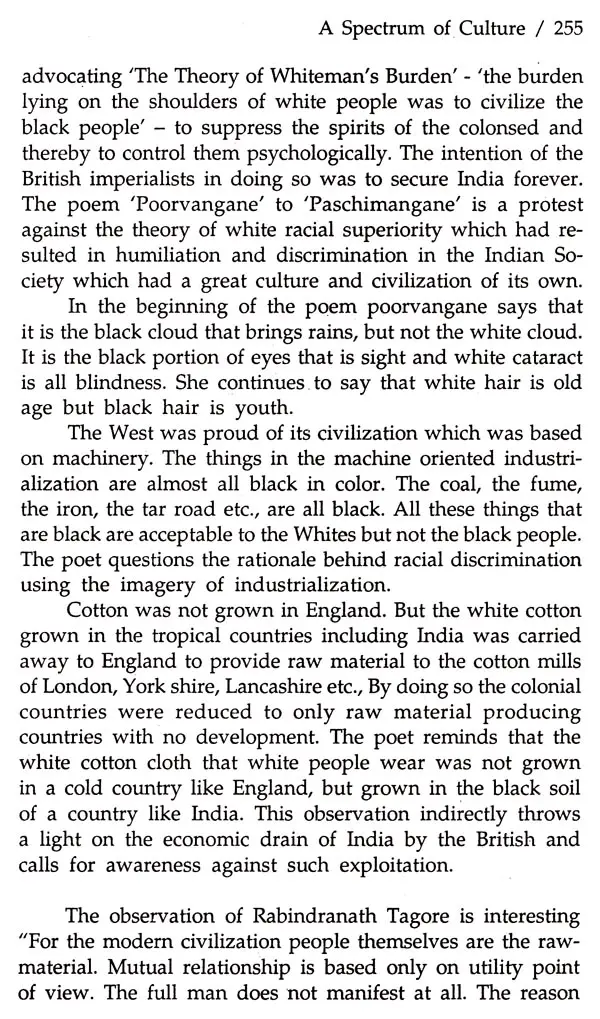 ---
We Also Recommend