Sphota, Pratibha and Dhvani
$3900

$39.00
Tax included.
Shipping
calculated at checkout.
---
---
Book Specification
| | |
| --- | --- |
| Item Code: | AZF582 |
| Author: | Ajodhya Nath Hota |
| Publisher: | EASTERN BOOK LINKERS |
| Language: | ENGLISH |
| Edition: | 2006 |
| ISBN: | 9788178541105 |
| Pages: | 284 |
| Cover: | HARDCOVER |
| Other Details | 9.00x6.00 inches |
| Weight | 464 gm |
Book Description
About The Book
The present work deals with some basic problems common to both the traditions, namely gramma rians and dhvani school of rhetori cians. This work seeks to trace the mutual relationship, influence, continuance and critical thought of works belonging to two different fields. In order to keep the inquiry within limits I have discussed mainly the more important theories in both the traditions namely, sphoța, pratibhā and (dhvani).
In this books I have attempted to present the views of Bhartṛhari and Anandavardhana in a historical perspective. It is my endeavour to set forth the sphoța, pratibha and dhvani theories using modern terminology to the extent possible and necessary.
About The Author
Ajodhya Nath Hota, Reader in Sanskrit, M.P.C. Autonomous College, Baripada.
Preface
In the ninth Century Anadavardhana had established Dhvani concept taking cue from the grammarians who were masters of the language. Modern research is committed to constantly exploring different facets of language. But it appears, no one has seriously tried to provide a linguistic status to the dhvani concept of Anandavardhana. Dhvani concept is nothing but a linguistic theory whose origin goes back to Shpoṭāyana and Vārtākṣa. Bhartṛhari, the great grammatical philosopher, gave concrete shape to it. It is an object language which is developed from meta language. It is a mode of communication in common and poetic speech. In this century when Information Technology has taken giant strides in the field of communication skills, the analysis of dhvani language should not lag behind. An intensive study shows the development of this language from phonetic level to semantic level. As the bosom of the Ganges swells by various tributaries, the dhvani-semantics has similarly absorbed thoughts of many scholars through different ages. This book is a humble attempt to bestow semantic status to Anandavardhana's language theory.
**Contents and Sample Pages**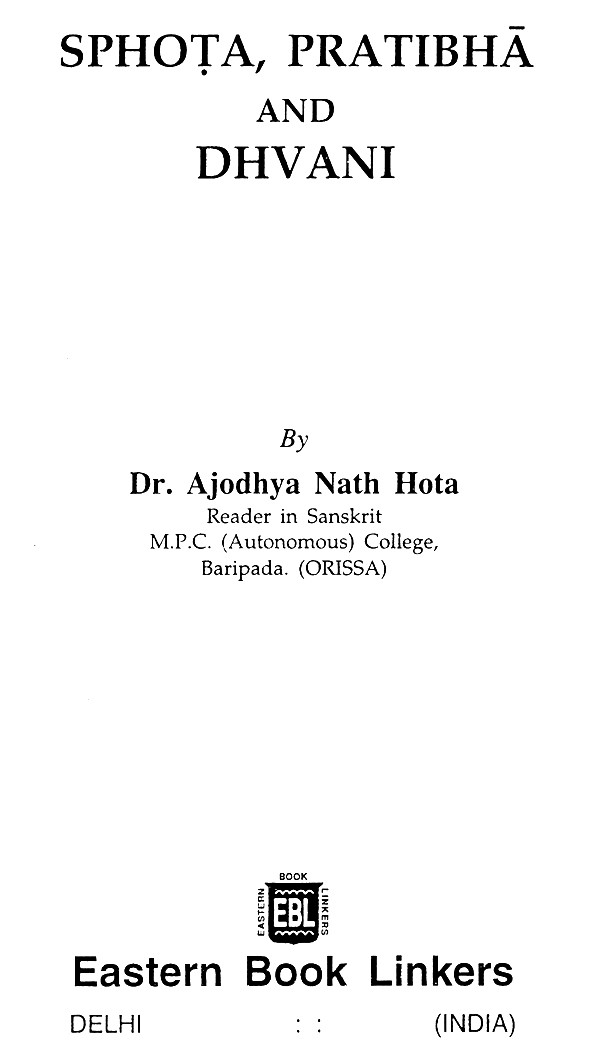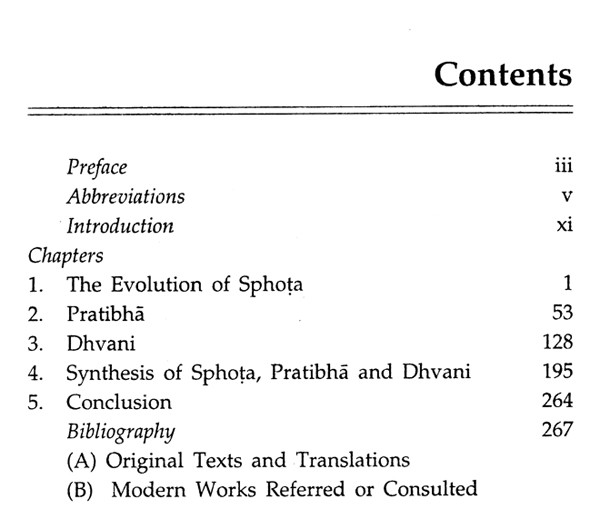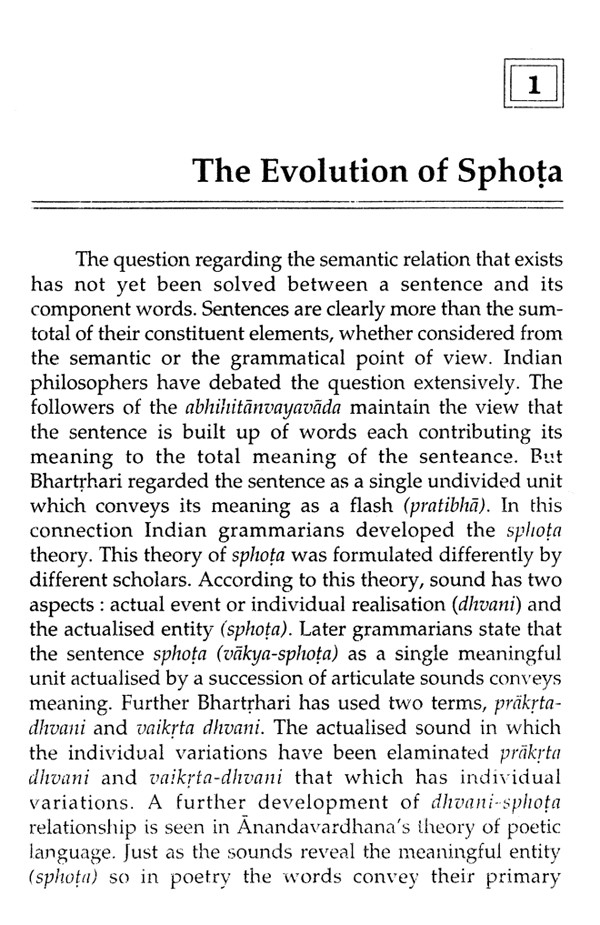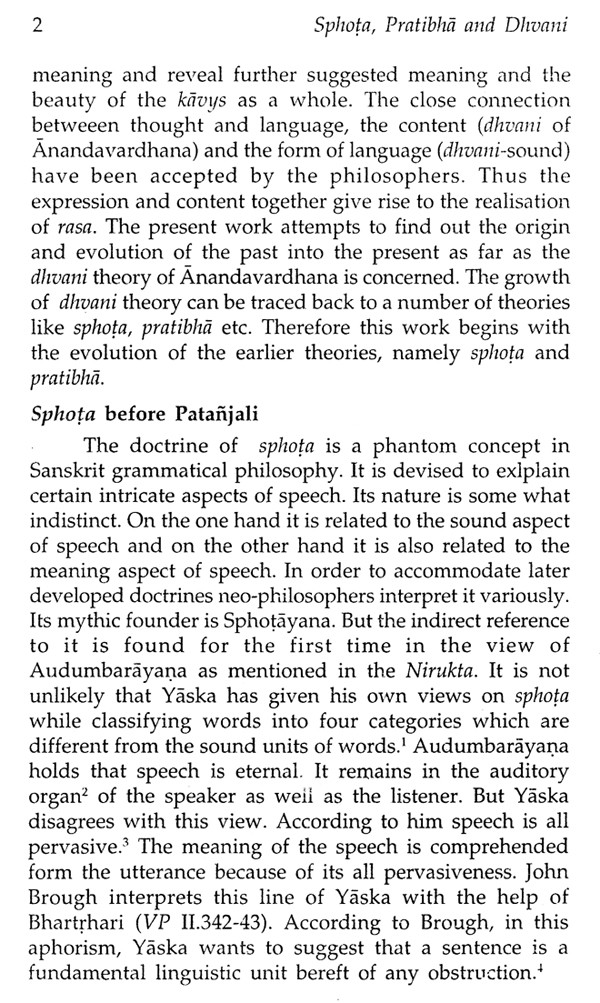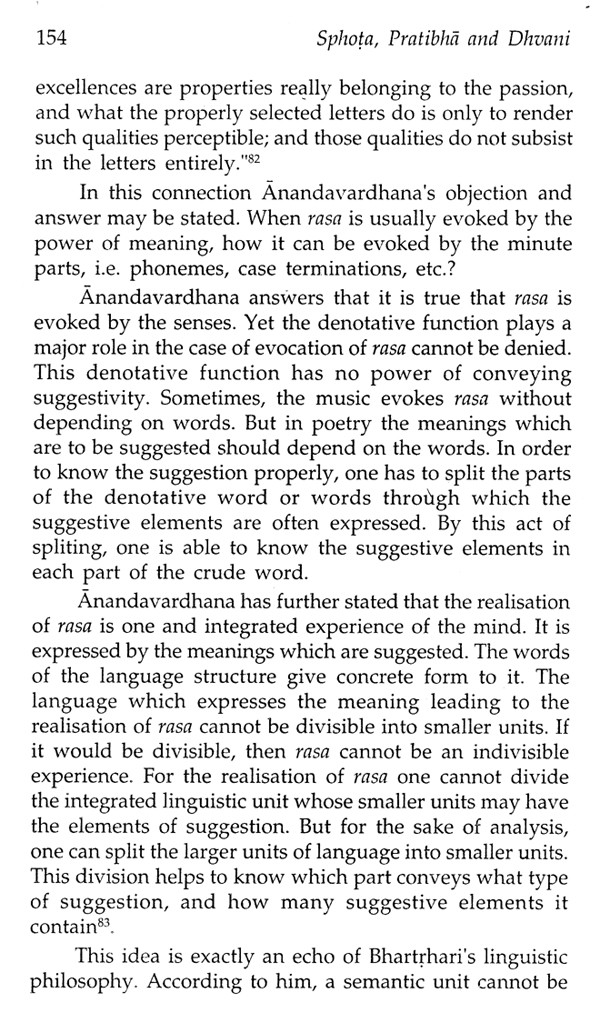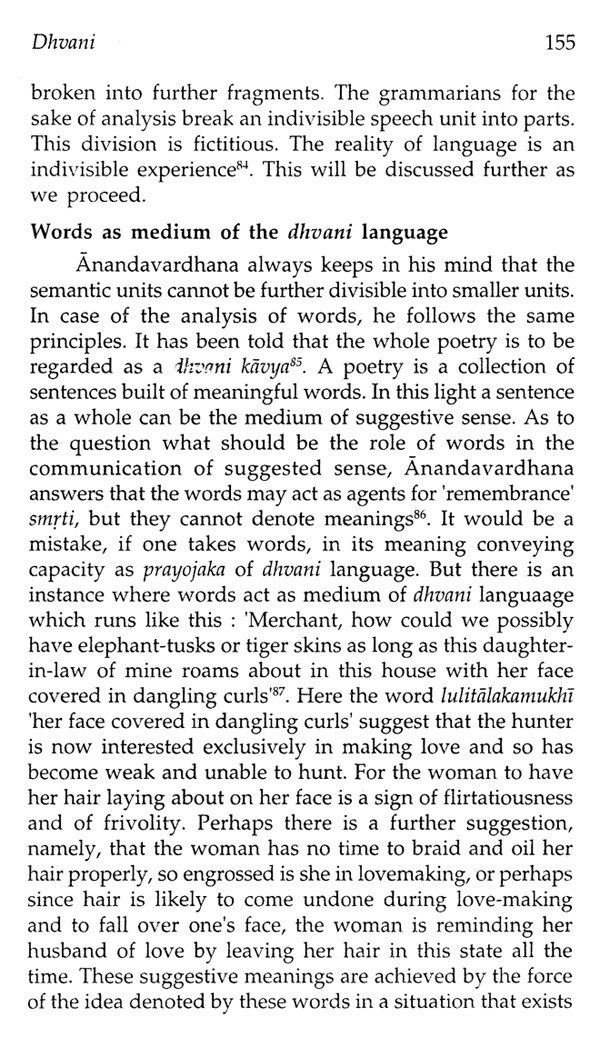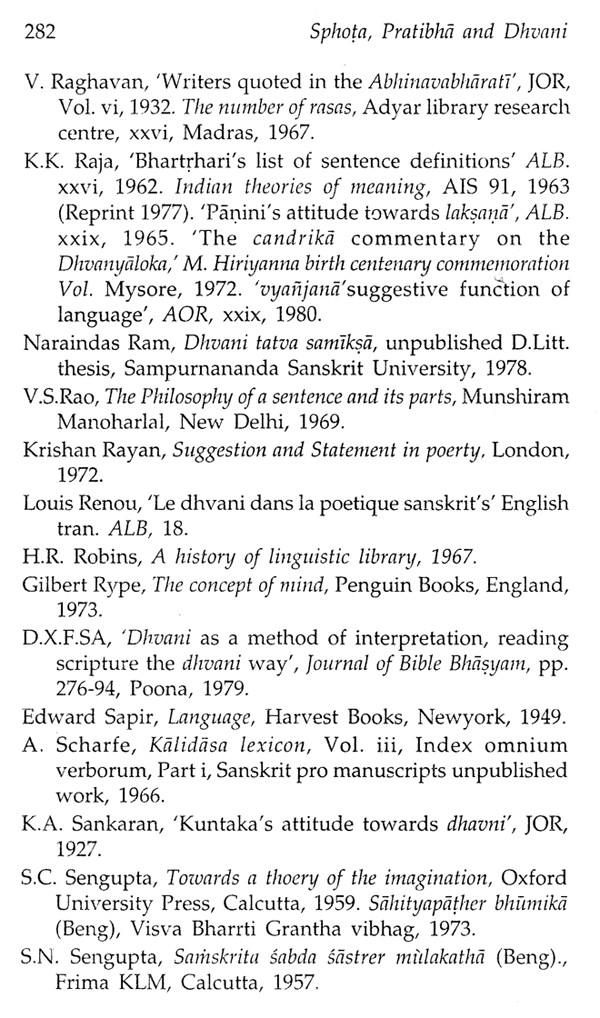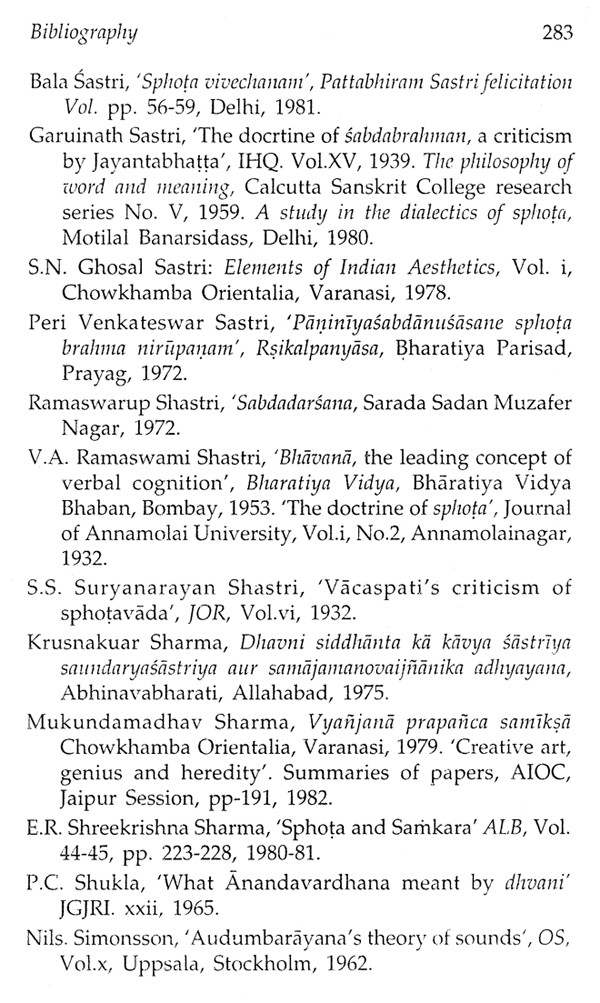 ---
We Also Recommend